Koláče are not the only delicious sweet the Czech Republic is known for. In this post, we will be counting down 3 traditional Czech cakes which are known and loved throughout the country. These are, arguably, the most popular cakes from the Czech Republic.
1. Bublanina
Bublanina is perhaps one of the most famous cakes in the Czech Republic. It is often served as a breakfast cake or as a desert with coffee or tea. The texture of Bublanina is similar to coffee cake and it usually features some sort of fruit. The most commonly used fruits include cherries, strawberries, plums, and apricots, but they may vary depending on the season. While baking, the cake rises and bubbles up around the fruit, hence the name Bublanina, which comes from the Czech word for bubble.
Check out our recipes for Cherry Bublanina here and here.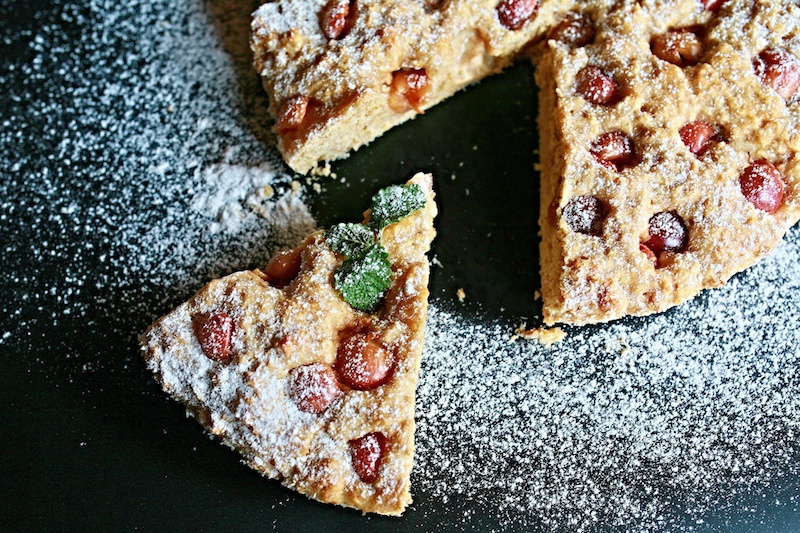 2. Bábovka
Bábovka is a traditional Czech cake which has been a large part of the Czech pastry tradition since the 17th century. It is a moist and airy cake which is baked in a circular Bundt mold and served with coffee or tea. The most popular version of Bábovka is marbled and lightly dusted with powdered sugar before serving.
You can czech out our post featuring a recipe for Bábovka here.
We also have a recipe for Tvarohová bábovka, which is a version of Bábovka made with farmers cheese. You can see it here.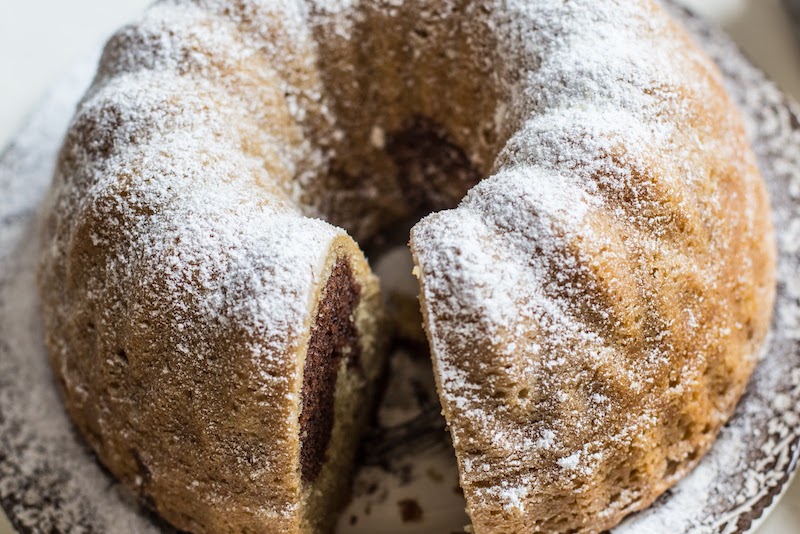 3. Medovnik
Medovnik, also known as Bohemian Honey Cake, is a fragrant cake made of walnuts, caramel cream, and honey wafers. It is known for its unique caramel-like flavor and soft, nutty texture. Honey has been a popular ingredient in Bohemia since the middle ages, when Medovnik first appeared. Medovnik was invented in the Bohemian village of Trnov in 1335. The multi-layered cake soon gained popularity throughout the rest of the country and, in 1419, you could buy Medovnik in Prague, where 18 shops specializing in honey cakes had opened. The recipes for the cake were considered top secret and were often passed down from father to son.
You can check out our recipe for Medovnik here.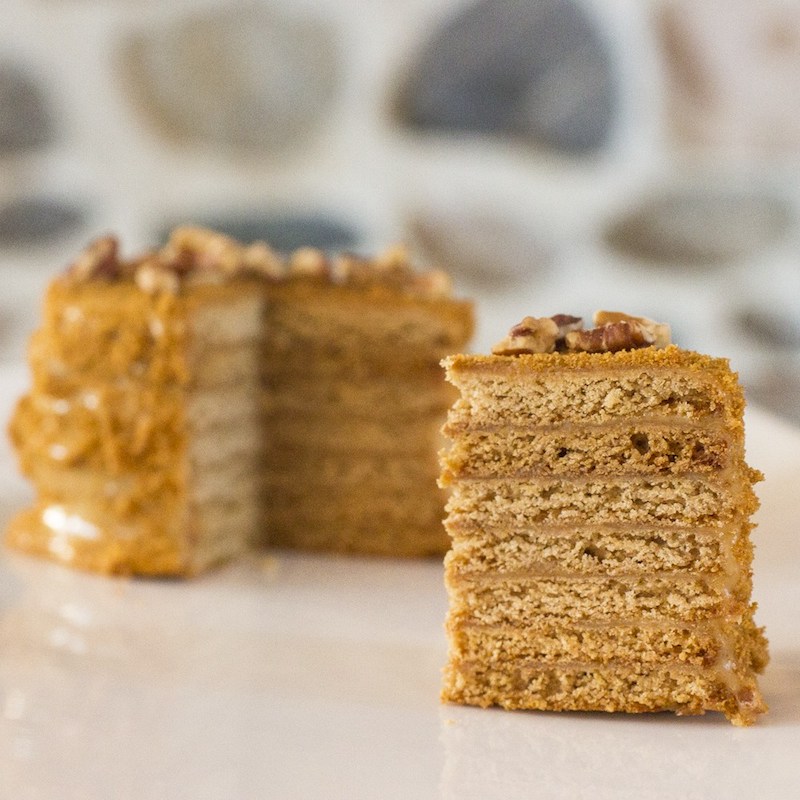 We also love this rich Czech chocolate cake made from beets (Czech: čokoládový dort z červené řepy) which is not as well-known as the other cakes mentioned above, but which is just as good! You can try our recipe here.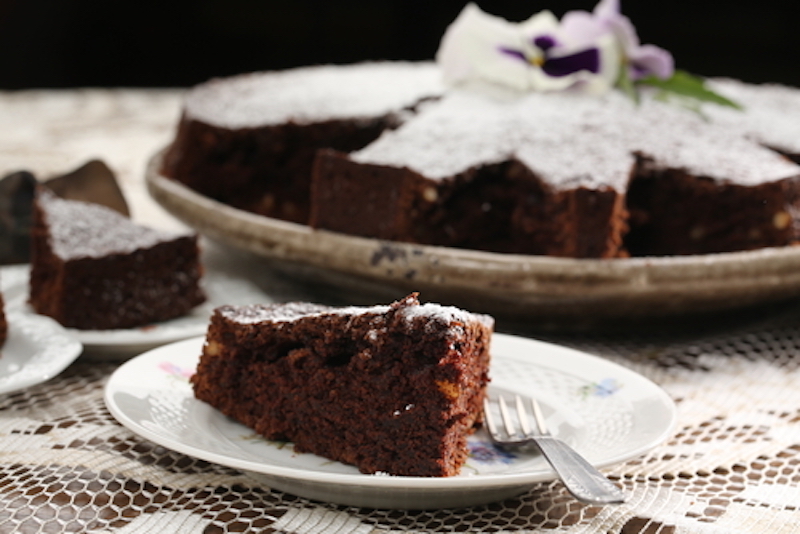 If you have not already subscribed to get TresBohemes.com delivered to your inbox, please use the form below now so you never miss another post.
---
Remember, we rely solely on your donations to keep the project going.
Become a friend and get our lovely Czech postcard pack.