The following recipe for Czech Marble Cake or Bábovka aka fine bábovka comes from Czech National Cookbook by Hana Gajdoštíková. Bábovka is a typical Czech cake that every Czech lady can make, and it has been around for a long, long time.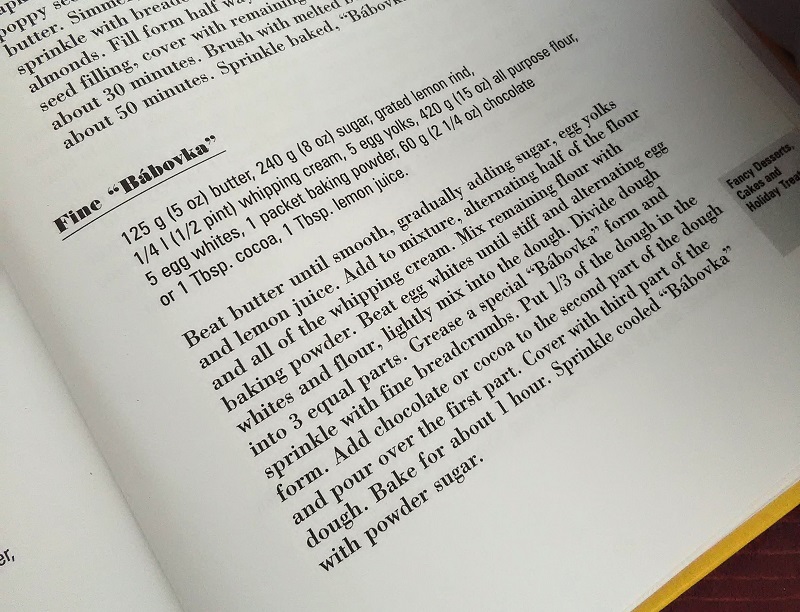 Procedure is more important on this cake than ingredients so do follow the instructions.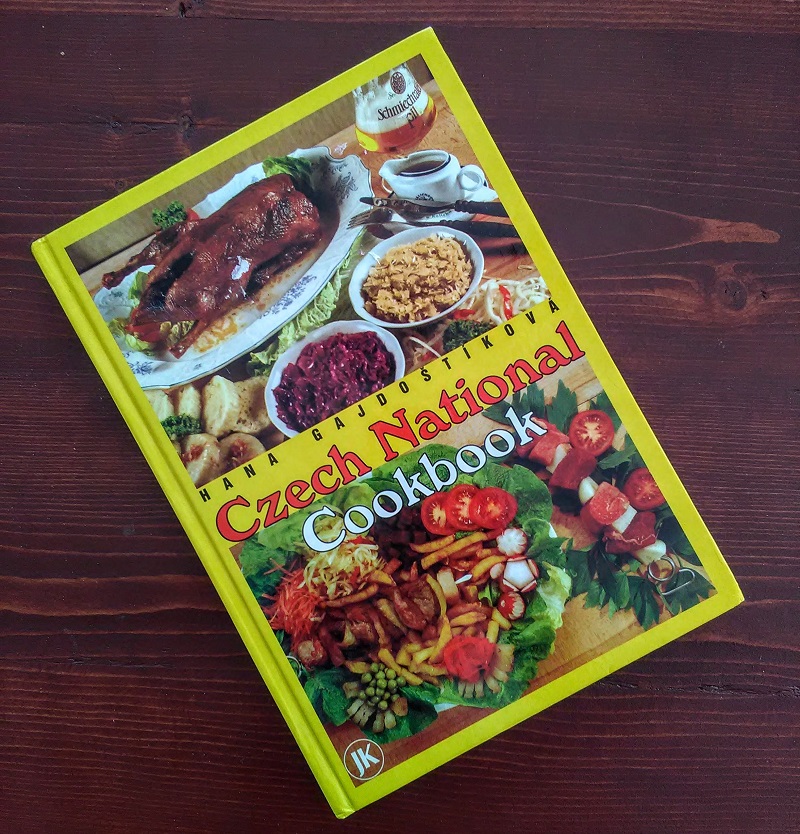 Ingredients
5 oz butter or 1 stick plus 2 Tbsp.
8 oz sugar or 1 plus 1/4 cup
grated lemon rind
1/2 pint whipping cream
5 egg yolks
15 oz all purpose flour or 3 and 1/3 cup
5 egg whites
1 packet baking powder or 2 tsp.
2  1/4 oz chocolate or 1 Tbsp. cocoa
1 Tbsp. lemon juice, we used Czech rum
Directions
Beat butter until smooth, gradually adding sugar, egg yolks and lemon juice.
Add to mixture, alternating half of the flour and all of the whipping cream.
Mix the remaining flour with the baking powder.
Beat egg whites until stiff and alternating egg whites and flour, lightly mix into the dough.
Divide dough into three equal parts.
Grease a special bábovka form (bundt cake pan) and sprinkle with fine bread crumbs.
Put 1/3 of the dough in the form.
Add chocolate or cocoa to the second part of the dough and mix well. Pour over the second part.
Cover with the third part of the dough. (I confess, I am lazy and only do two parts.)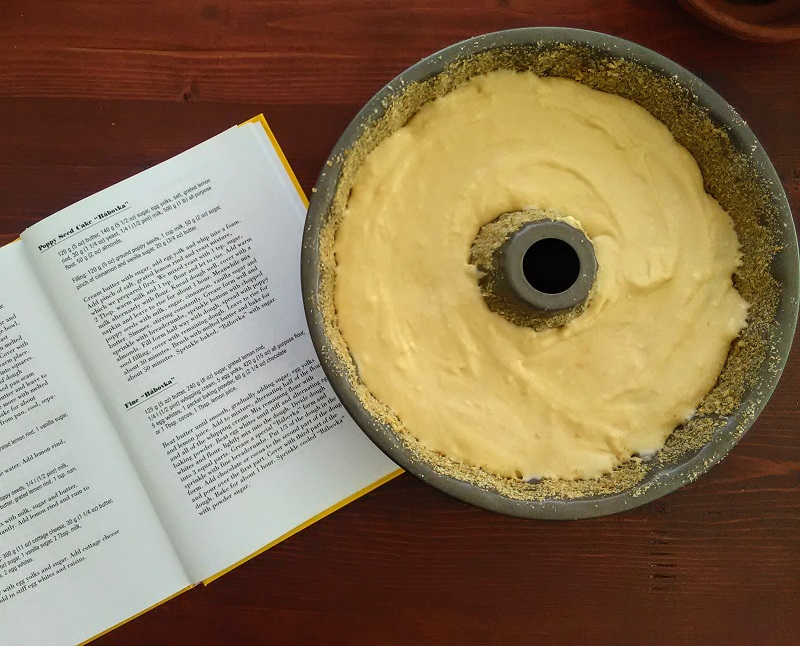 Bake at 350 F. for around 50 – 60 minutes, or until a stick inserted in the bábovka comes out clean.
Take the bábovka out of the oven and let it cool down in the pan.
Then take it out of the pan and let it cool completely on a wire rack.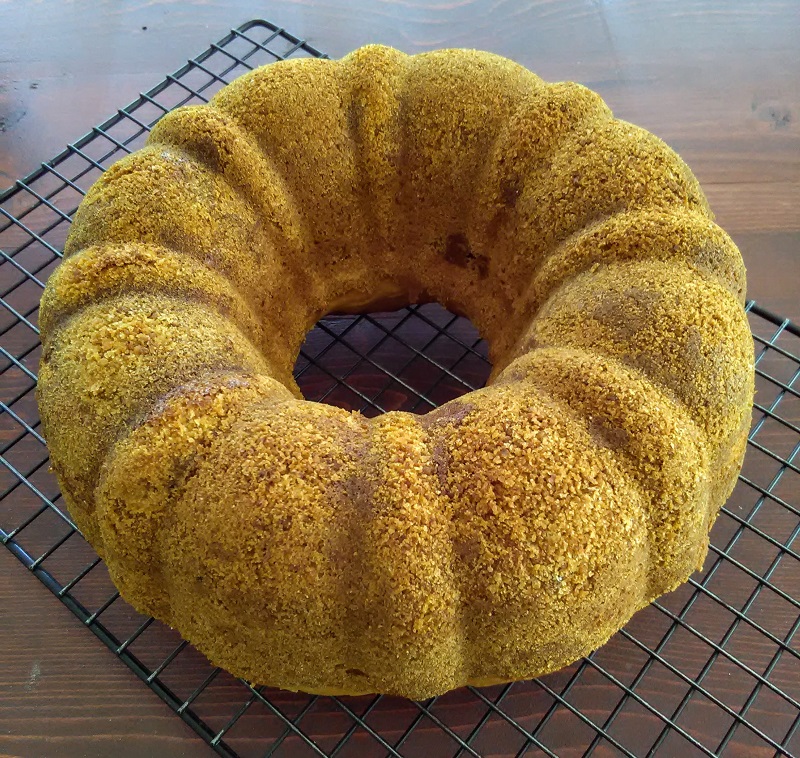 Dust with icing sugar, using a fine strainer.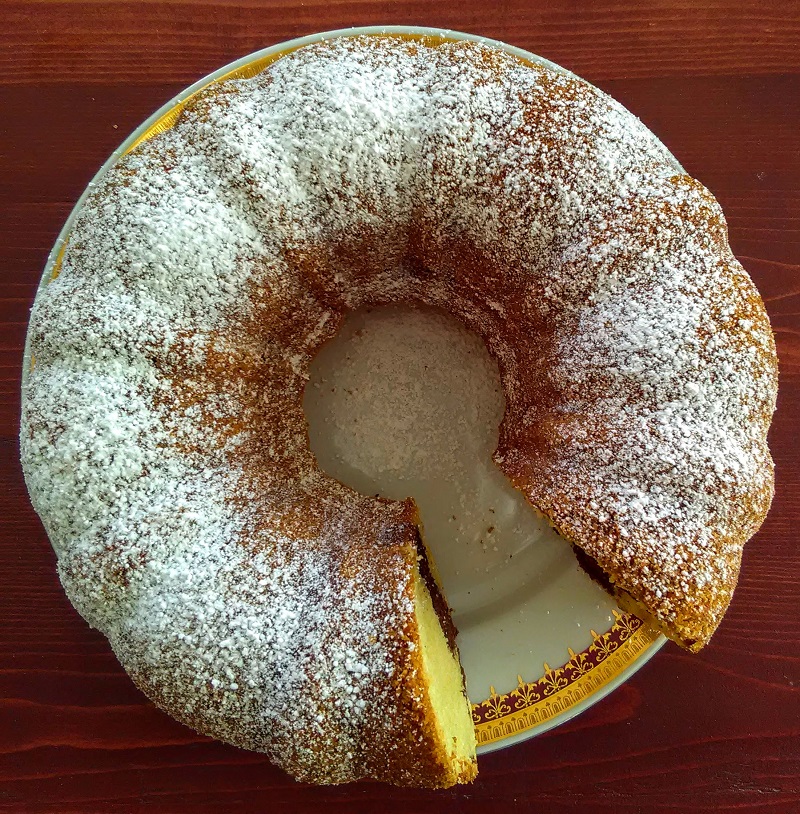 Dobrou chut!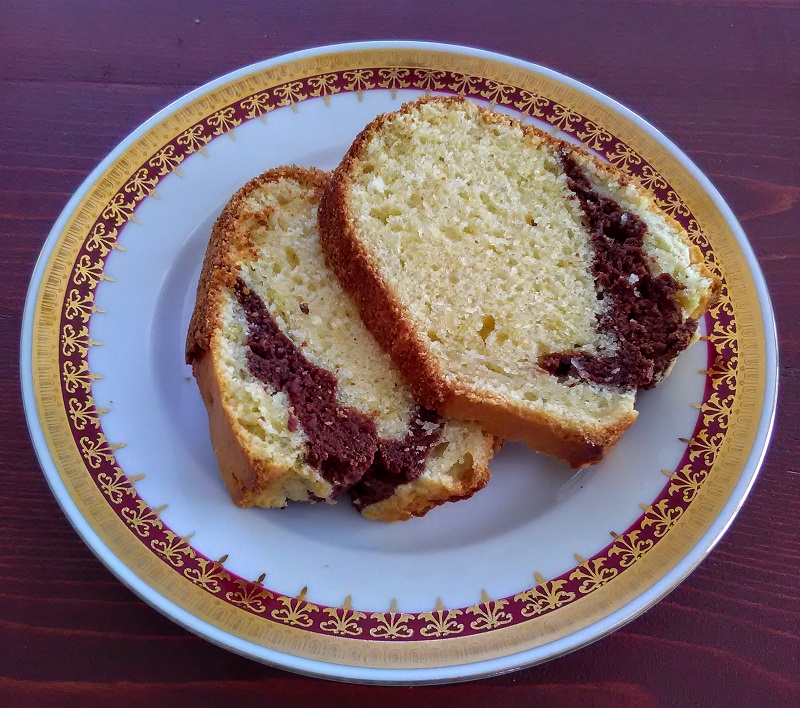 You can buy the Czech National Cookbook by Hana Gajdostikova by clicking here.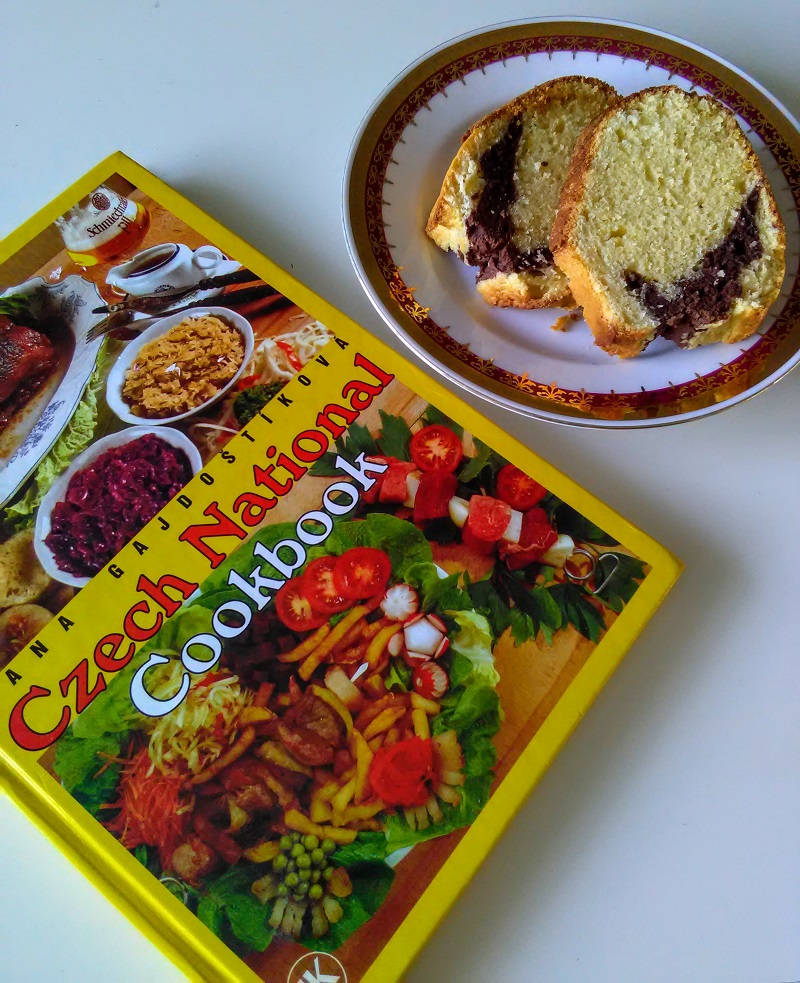 Written in English, this book presents typical dishes of Czech cuisine, dishes which even a beginner will have no problem preparing.
Sooooooo good!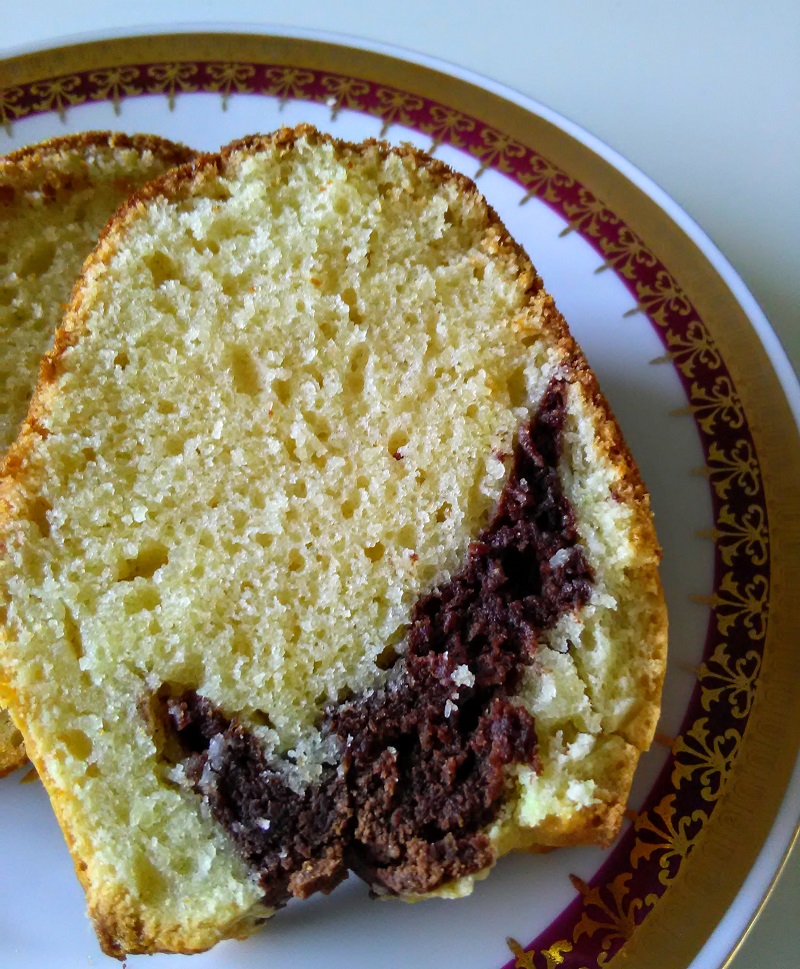 If you have not already subscribed to get TresBohemes.com delivered to your inbox, please use the form below now so you never miss another post.
---
Remember, we rely solely on your donations to keep the project going.
Become a friend and get our lovely Czech postcard pack.