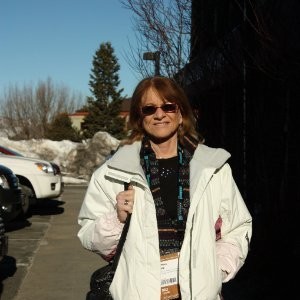 Retired, Florida International University
Director of Film Studies
Director of Czech Studies Program
Director of JCC Israeli Film Series
Prof. Weitz has been teaching at FIU for 30 years and has been Director of the FIU Study Abroad Program to the Czech Republic for the past 22 years. Included in this program has been a 2 week Czech Cinema course which includes participation in the prestigious Karlovy Vary Film Festival held every summer.
She has been Director of the FIU Film Studies Certificate Program for 12 years. In addition, she is a member of the FIU European Studies Faculty and the Women's Studies Faculty.
She has been a screener and Education Coordinator for the Miami International Film Festival as well as a jury member and has served as a member of the Programming Committee for the new Coral Gables Art Cinema. She has also been a jury member for other prestigious film festivals in Miami such as the Brazilian Film Festival of Miami and the GenArt Film Festival and has presented papers on film for many world-wide film conferences.
Before FIU, she taught part-time at University of Miami 1980-1983 and taught full-time at Seattle University 1974-1977. She lived in Brussels, Belgium from 1970-1973 and taught English full-time at NATO. She has traveled all over the world which has done much to inform her life as well as her teaching.
Connect with Barbara on LinkedIn or at 10 Stars.
===================
Barbara's articles on this site: