Hi! We're Zynnia, Zanna & Kytka, otherwise known as Tres Bohemes.
Our passion is preserving Czech and Slovak culture and heritage because we believe it is our ancestral heritage that defines us. We love sharing information about the culture, heritage, traditions, history, and civil society of the Czech Republic and it commits us to the promotion and understanding of the Czech Republic and its many contributions to the entire world.
We are family.
Kytka (mama) was born in Prague and has, since the age of four, traveled coast-to-coast, all over the United States.
Zanna and Zynnia (daughters) have traveled the world since their birth because their mom, has made it that way.
We love to travel almost as much as we love to be homebodies. It doesn't sound like it makes any sense – but it does to us.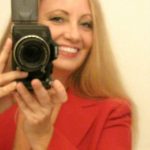 We've been here, there, everywhere, and it's been a blessed journey all the way. Loving to travel so much, we've structured our lives in such a way that we can work anywhere, and oftentimes we do.
This blog is a place we meet and share what we love (everything about our beloved Czech Republic) as well as glimpses into our lives with you.
Offering you a delicious digital cornucopia of delights, we share what interests us and catches our eyes and attention and we spend a part of each day researching to bring you the very best curated news about anything and everything Czech. We have the aesthetic of travellers, collectors, adventurers and explorers – this is our journey we're sharing with you.
At this site, we are committed to the exchange of Czech nationality and life. We believe in this way people will better understand not just their own cultures and societies, they will also appreciate the importance and contributions of cultures outside their own borders.
At times what we share is something odd or out of place, something that would easily fit into a curio cabinet. Other times it's something that touched us deeply or made us laugh. Sometimes it's breathtakingly beautiful, and other times it's heart wrenchingly tragic. At times it's news and other times we are glimpsing far into the past. We love discovering the things that fascinate us and that's what we aim to share.
It's life. Shared with us through colors, contrasts, words, images, moments…
It's what we've looked for, what we've found and what has found us.
It's what we've seen and what we want to share with you, so you can see it, too.
At Everything Czech | TresBohemes we
Locate enchanting and forgotten things and bring them to you via the site.
Are a resource for everyone who is interested in the culture, history, people, arts and places within the Czech Republic.
Promote Czech culture by covering various meetings, events, exhibits, news and other cultural activities.
Encourage and facilitate and exchange of ideas and knowledge between businesses and institutions in the Czech Republic and the United States.
Create, organize and facilitate travel groups to visit the Czech Republic.
Create book publishing programs through Distinct Press to further communication between the United States and the Czech Republic.
Develop and maintain relationships with other Czech related organizations throughout the United States to increase the sharing of information.
More about us
Our publishing company (know any Czech authors?)
Our home-staging business (for when the travel bug hits us again!)
If you'd like to contact us with a query, please do not hesitate.
If you'd like to advertise on our site, then please read this.
If you notice any images that belong to you on our site, it's because we loved what we found! If your work is missing a link or credit, it means that we've not been able to locate you and ask how to best share and promote your awesomeness. If you don't want to share or prefer to remain hidden or obscure, we respect that and we will gladly remove anything you ask us to, just let us know.
sayhi@tresbohemes.com
Follow us
Twitter/Pinterest/Facebook/Bloglovin/Instagram
We sometimes use contextual affiliate links on the site. This means we may receive a small commission on sales from some products or places that we write about. We're never required to post through the program and none of these products or places are influenced in any way by advertisers. We hand select each item or location and only post what we know and like.