If you want to have a truly Bohemian dessert, then you'll want to try our easy recipe for Czech Farmers Cheese Bundt Cake also known as Tvarohová bábovka. This delicious recipe has been improved upon by us over the years to make it crisp on the outside, soft and airy on the inside, and decadently delicious with the added farmer's cheese.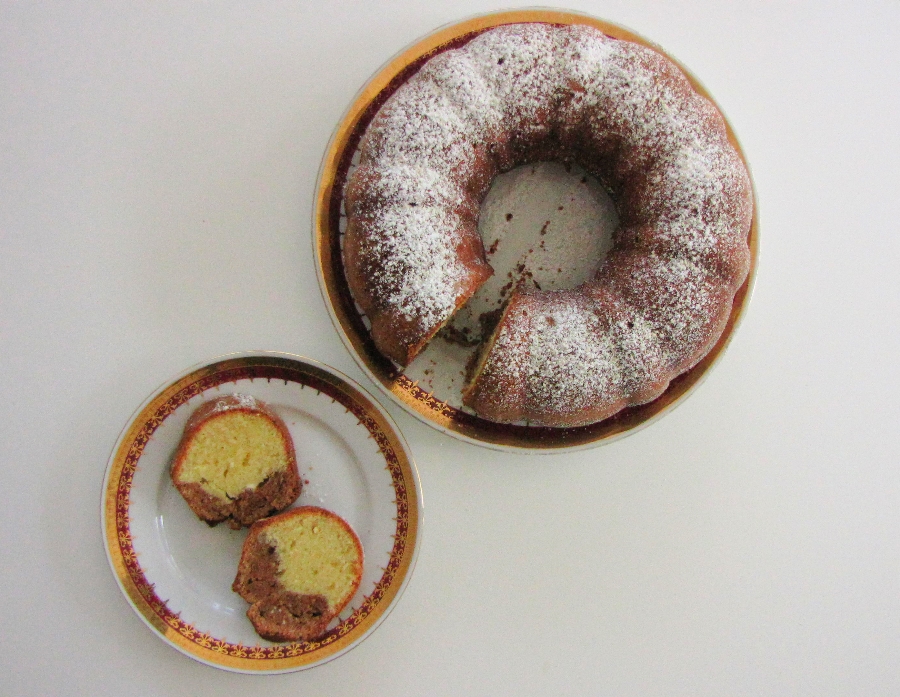 Many Czech recipes for babovka create a cake that is crumbly and dry.
Our version…
Well… you'll have to try to make one and taste for yourselves.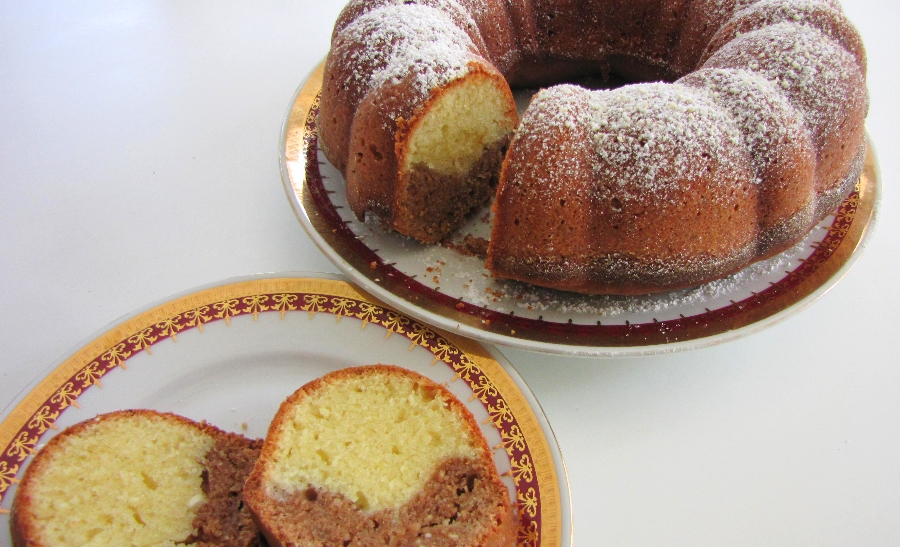 This recipe uses only nine ingredients, but it is in how you mix them that allows for the flavors to truly come out, so don't skip any steps while making this.
Ingredients
2 sticks of unsalted butter, softened (I set them out the night before)
1 block (7.5 oz) of farmers cheese (or 1 cup Ricotta)
1 and 1/2 cup of granulated sugar
4 large eggs
1 Tbsp of vanilla (or Czech rum)
2 cups of flour (Wondra works wonders)
2 tsp of baking powder
zest of 1 lemon
pinch of salt
4-6 tsp of unsweetened cocoa powder, depending on how chocolatey you like it
Extra butter and either flour or breadcrumbs for dusting the pan
Note: We use Friendship Dairy Farmer's Cheese which you can purchase at health food stores or at Publix markets. You can purchase Wondra flour in a discounted pack of 6, here.
Directions
First, measure out and arrange all of your ingredients on the counter. Then preheat oven to 350.
You will want to grease and either flour or breadcrumb dust your bundt pan. We alternate and sometimes use an oil spray and flour or butter and breadcrumbs.
In a deep bowl, add the sugar, butter, and vanilla (or rum).
Beat on medium/medium high for 8 minutes.
Add the eggs, one at a time, mixing with each addition.
Add the farmers cheese and mix for two more minutes.
Add the flour, baking powder and pinch of salt and mix until all of the ingredients are well incorporated.
Transfer three fourths (or half, depending how much chocolate you like) into the pan using a spoon or spatula and smooth.
Add the cocoa powder to the batter remaining in the bowl and mix well to incorporate. Then transfer the rest of the batter into the pan. If you want, you can use your spoon or spatula to swirl the chocolate through the lighter batter.
Place into oven and bake 60 minutes or until a toothpick inserted comes out clean.
We let ours cool about 10 minutes before removing from the pan.
Lightly dust with sifted powdered sugar and serve.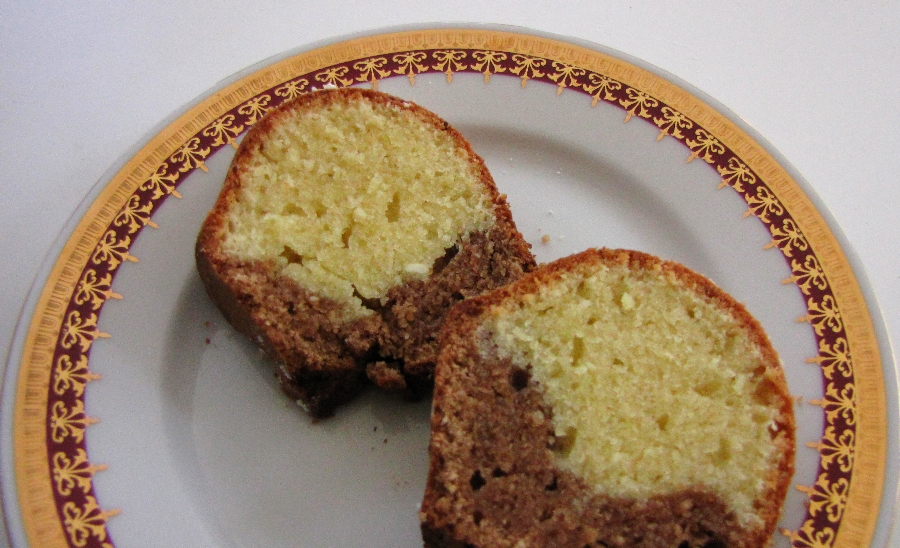 Dobrou Chut!
By the way, if you're looking for Czech ingredients or great substitutes, you'll want to read our Shopping for Czech Foods in the USA post too!
If you have not already subscribed to get TresBohemes.com delivered to your inbox, please use the form below now so you never miss another post.
---
Remember, we rely solely on your donations to keep the project going.
Become a friend and get our lovely Czech postcard pack.