If you like what we do, and would like to see it continue, then please consider donating. We rely on your donations to keep the project going.
There are two ways you can donate:
by becoming a friend with a recurring donation
by giving a one time gift
Become a Friend of TresBohemes
Join our club of loyal supporters, each of whom have set up a recurring annual donation which creates a bedrock of support vital to the project's survival. There is no fixed yearly cost to become a Friend — any annual donation will qualify you — but there is a guide price of $60 a year (£40/€55) which is ONLY $5 per month, the cost of a magazine subscription.
We believe we are bringing you much more than an online magazine — we are bringing you the Czech experience.
Set up Your Donation to Become a Friend $60 Annually
Set up Your Donation to Become a Friend $5 Monthly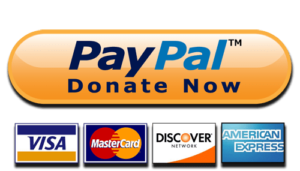 If they do not link your bank account to either USD, EUR, or GBP, you can still make a donation – enter amount in USD and it will convert your payment from your local currency at no additional charge.
The membership will auto-renew meaning this amount will be charged to your card each year.
We see building a group of readers giving regular donations as vital to the project's survival, but if you'd prefer to simply give a one-off gift then this is also very welcome!
Give a One-Time Donation

You don't have to use Paypal if you do not want to.
Cash or Check Payments
You can send a check or cash instead made payable to our founder:
Kytka Jezek, attn: Tres Bohemes
(PLEASE CONTACT ME FOR ADDRESS)
Help us reach our goal by donating now.
Why support us?
Without support from our readers the project cannot continue. It is of vital importance to us that all the content is available for free, without paywalls, and without the presence of intrusive advertising. This means that we need help from the people that enjoy the site to give a little something back to ensure that the project can go on into the future. This won't just enable us to keep on bringing you more beautiful, curious, wondrous and strange things from the Czech culture, including history, photography, art, literature, recipes, music and ideas, but it shall also help to ensure the site remains free for everyone to enjoy in the digital age. This vast amount of material is an invaluable and indispensable good, which – like our Czech heritage – deserves to be explicitly recognized, protected and appreciated.
What will the money go towards?
All money goes back into the site to keep it running, namely: operational expenses, compensating the Editor and two writers for the 300+ hours needed a month to run the site, do the research, write the articles, purchase historical materials, pay server costs, and technical support.
How much do we need?
Tres Bohemes is a relatively inexpensive project to run. Our target is to reach $90,000 a year. Such an amount would enable all kinds of wonderful things to happen, including being able to create a community of even more contributors, and paying all three members of the team to work on the site full-time.
Effective January 1, 2020, we are seeking Friends to a minimum of at least 250 by the end of 2020 to keep the site alive and go into year five.
We've set the next goal to increase to 400 Friends by the summer of 2021, and 500 Friends by the end of 2021.
Our goal is to have 1,500 friends by the end of 2022 and we are counting on your help to do this.
Click here to become a friend now.
Any other way I can help?
You can also help by buying something from our online shop (coming soon) – we get about 20% from each item sold, so it can be a great way to contribute. You can also buy something via Amazon and eBay. They give us a small percentage of the sale price (about 6%) of any item you purchase through any link on this site. Also, spreading the word as much as possible, letting people know about the project, sharing the site and asking your friends to subscribe all helps a lot.
Do you take other donations?
Yes, we do. We take your old letters, photos, kroje, books, magazines, articles, and any other Czech related items that you no longer want to need. Slowly we are building up a large collection for a future museum and to continue creating all sorts of unique posts. If you have anything Czech you no longer want or need, please, please, please do not throw it away! Send it to:
Kytka Jezek, attn: Tres Bohemes
(PLEASE CONTACT US FOR ADDRESS)
Any other questions please email us: sayhi@tresbohemes.com.
If you have not already subscribed to get TresBohemes.com delivered to your inbox, please use the form below now so you never miss another post.