Who has not heard of marjoram? This fragrant green spice is abundant in many traditional Czech dishes. Despite originating from the Mediterranean, marjoram has become a quintessential spice in Czech cuisine. Nothing can replace it in potato dishes like "bramboráčky" or "bramboračka".
Czech Marjoram is cultivated and processed in the Czech Republic, flourishing within the essence of our land. Cultivating the original strain within Czech borders guarantees the exquisite, robust fragrance reminiscent of marjoram cultivated in the Czech mountains. Its potent aroma elevates the preparation of soups, sauces, stuffings, and potato dishes.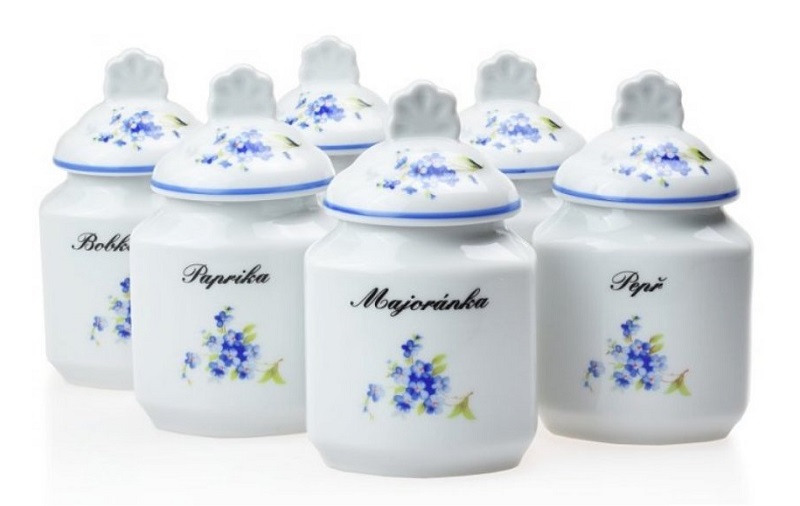 In Czech, "marjoram" is called "majoránka."
English Title: Marjoram
Latin Name: Majorana hortensis
Used Plant Part: Leaves
Taste and Fragrance: Light aroma of fresh herbs and hay, slightly bitter undertones
Geographical Origin: Central Asia, Northern Africa, Europe
One of the most beautiful scents in the world of herbs is created by marjoram. Where does this spice, which has become domesticated and can be grown in pots, originate from? Marjoram's original region is the Mediterranean and the Near East.
Originally native to the Mediterranean as part of sparse evergreen shrub vegetation in shallow, dry soils.
History of Marjoram
Marjoram, as a domesticated plant, has been used since time immemorial. Historical literature mentions it in Persian chronicles, Roman scholars' works, and medieval healers' texts.
It was cultivated by the ancient Egyptians, Greeks, and Romans, and during the time of the Crusades to the Holy Land in the early Middle Ages, it spread to the rest of Europe. In Central European conditions, it lacks hardiness and cannot survive outdoors throughout the year, so it can only be cultivated as an annual plant.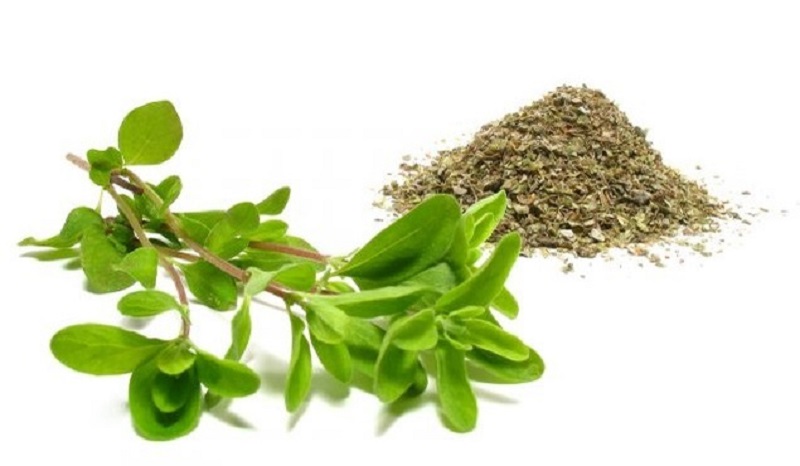 In Greece and Rome, marjoram was regarded as a plant of love and a potent aphrodisiac, hence it was mainly used in ointments and tinctures. Marjoram wreaths were worn at weddings, a tradition that has survived in many parts of southern Europe to this day.
Marjoram (Origanum majorana) is a fragrant herb that belongs to the mint family. It has a slightly sweet and citrusy flavor with a hint of pine. Marjoram is native to the Mediterranean region and is widely used in various cuisines around the world, including Czech cuisine.
Marjoram As the Happy Herb
In ancient Greece, marjoram held the significance of happiness. Couples would don crowns woven from marjoram during their weddings, symbolizing love, honor, and joy.  In the 13th century BC, market perfumers from Heraclion capitalized on marjoram oil, amassing their fortunes. During this era, marjoram was primarily linked to happiness, well-being, and bliss. An enduring Greek tradition involves planting marjoram on graves, a practice that continues today, to ensure a peaceful and joyous passage for the departed.
This tradition of using marjoram as a lucky talisman has persevered through time. The saying "What is happening here so late, companions of the marjoram?" references young people adorning themselves with marjoram sprigs to bring luck in their pursuit of great achievements. Today, marjoram primarily serves as an aromatic herb, often mistaken for oregano. The key distinction is that marjoram is cultivated, while oregano grows wild. With the evolution of distillation techniques, marjoram essential oil gained popularity among aromatherapists and perfumers seeking potent aromatic fragrances.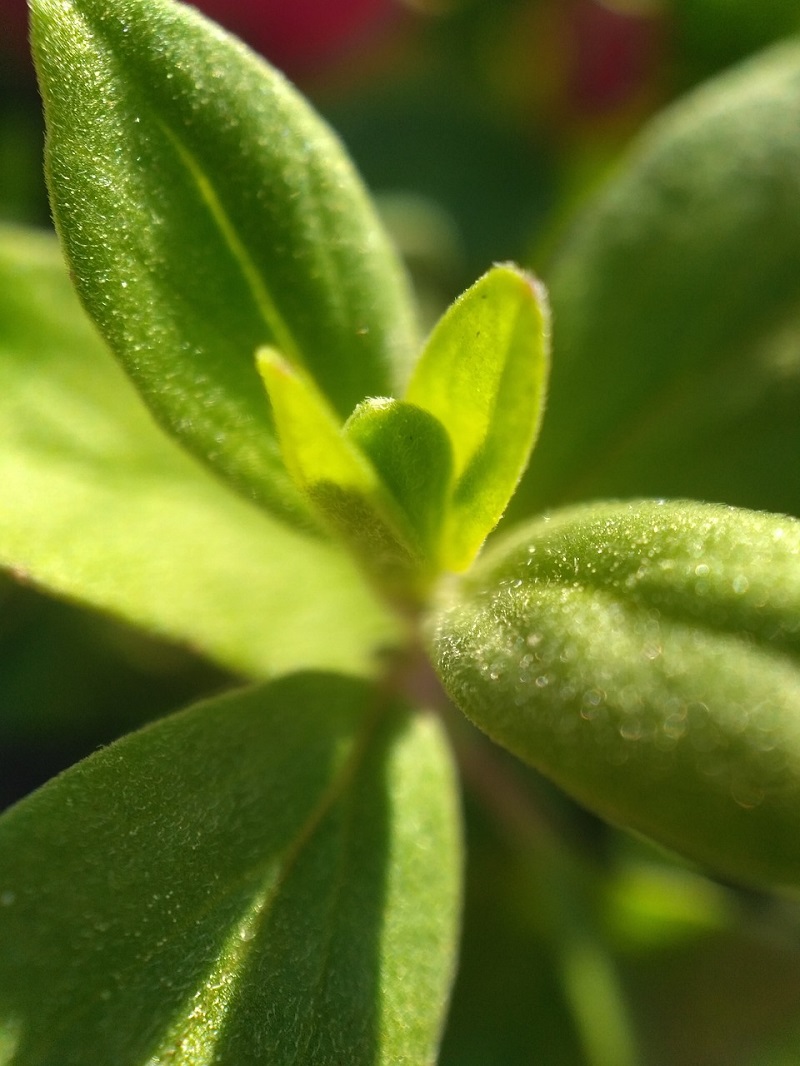 Marjoram in Czech Cuisine
In Czech cuisine, marjoram holds a special place and is considered one of the key herbs for flavoring many traditional dishes. In fact, marjoram is a distinctive spice in European cuisine, used in almost all types of dishes. It is added to soups, sauces, vegetable preparations, and meat roasts. The meat industry is a significant user of marjoram. It is included in processed meats, meatloaf, sausages, and hot dogs. Nevertheless, marjoram is widely used in vegetable dishes as well, albeit more for cooked dishes than salads. It pairs excellently with beans, cabbage, or potatoes. It blends well with garlic and thyme, a combination well-known in dishes like potato pancakes or potato cakes.
Fresh marjoram is also excellent for flavoring vinegars and oils, in herb butters, or as part of the French herb mixture bouquet garni (alongside thyme, tarragon, parsley, sage, bay leaf, and other herbs).
Marjoram is frequently employed in baking and grilling meats, especially lamb, pork, or ground meat.
As our ancestors knew, marjoram has a bitter component that supports digestion. This is quite practical for fatty and nutritious foods that Czechs love so much, especially potato pancakes!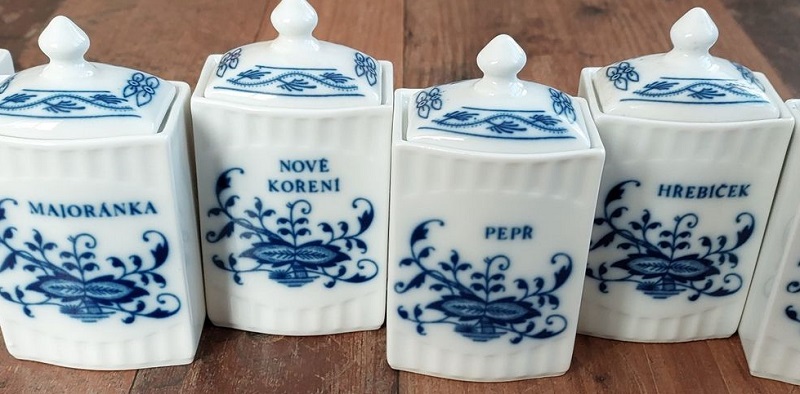 Marjoram in Czech Cooking
Soups and Stews: Marjoram is often added to hearty soups and stews, enhancing their aroma and flavor. It is a common herb used in Czech goulash, a meat stew seasoned with paprika and other spices. The herb adds a layer of depth and warmth to these dishes.
Sausages and Meats: Marjoram is frequently used in sausages and meat-based dishes. It can be added to the mixture of ground meat and spices before forming sausages or meatballs, providing a distinctive flavor that complements the richness of the meats.
Potato Dishes: Marjoram is a great addition to potato dishes like potato soups, mashed potatoes, and potato salads. Its herbal notes help balance the flavors and create a harmonious blend with the potatoes.
Stuffings: In Czech cuisine, marjoram is often used in stuffings for various dishes, such as stuffed peppers, cabbage rolls (holubky), or stuffed dumplings (knedlíky). The herb adds a layer of aromatic complexity to the fillings.
Dumplings: Czech dumplings (knedlíky) are a staple side dish. Marjoram can be incorporated into the dough for added flavor, creating dumplings that are both aromatic and delicious.
Roasted Vegetables: Marjoram can be used to season roasted vegetables, adding a pleasant herbal dimension to the earthy flavors of the vegetables.
Herb Mixtures: Marjoram is often used in herb mixtures and blends that are used to season various dishes, from meats to vegetables.
In Czech cuisine, marjoram is valued for its ability to enhance the flavors of savory dishes, providing a distinct and inviting aroma. It's one of the signature herbs that contribute to the comfort and warmth of traditional Czech cooking.
Kdo nemá majoránku, nepatří k dobrým hospodyňkám.
Translated: "Those who don't have marjoram don't belong to good housewives." This saying emphasizes the importance of marjoram in Czech cuisine. It implies that marjoram is a key ingredient used by skilled and proficient home cooks. In Czech culinary traditions, marjoram is indeed a common and cherished herb.
Whether you use marjoram in traditional dishes or culinary challenges, remember that you should add it to dishes toward the end of cooking. It's ideal to gently rub marjoram between your fingers a few minutes before the end of cooking, to release the essential oils fully, and to cook it at the very end.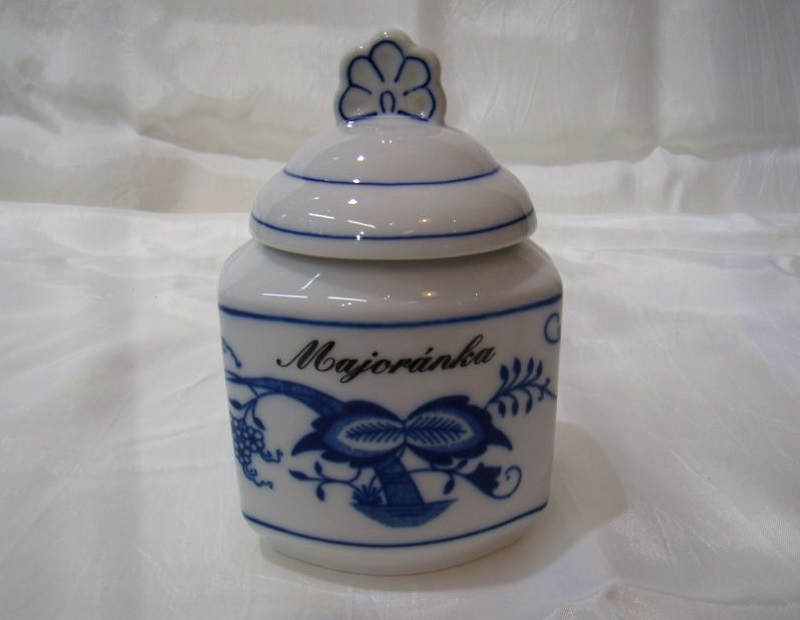 Marjoram As a Healer
Marjoram also has a positive impact on health. Besides aiding digestion, it also helps alleviate bloating. It stimulates appetite and supports the production of stomach juices. It also acts as a carminative, relieving gas and bloating. It helps to relax spasms and strengthen the nervous system. It aids in women's health issues as it fortifies the uterus. Marjoram tea might provide relief from headaches or colds. However, it shouldn't be consumed during pregnancy.
And while it's primarily known for its culinary applications, marjoram also has several potential medicinal properties.
Medicinal Properties of Marjoram
Throughout traditional medicine, marjoram essential oil has found employment due to its inherent antiseptic, antibacterial, and antifungal characteristics.
Digestive Aid: Marjoram has been used traditionally to support digestion. It can help alleviate digestive discomfort, bloating, and gas by promoting the release of digestive juices and enzymes.
Anti-Inflammatory: Marjoram contains compounds with potential anti-inflammatory effects. It might help reduce inflammation in the body and provide relief from conditions like arthritis and muscle soreness.
Antioxidant Properties: Marjoram is rich in antioxidants, which help protect cells from oxidative stress and damage caused by free radicals. Antioxidants contribute to overall health and may have anti-aging benefits.
Respiratory Support: The aromatic compounds in marjoram can have a soothing effect on the respiratory system. Inhaling the steam from marjoram-infused water can help ease congestion and coughs.
Stress and Anxiety Relief: Marjoram is considered a mild sedative and has calming properties. Aromatherapy using marjoram essential oil or including marjoram in herbal teas may help reduce stress and anxiety levels.
Menstrual Cramp Relief: Marjoram has been traditionally used to alleviate menstrual cramps. Its antispasmodic properties may help relax the muscles and reduce discomfort during menstruation.
Antibacterial Effects: Some studies suggest that marjoram may possess antibacterial properties. It might help inhibit the growth of certain bacteria, contributing to overall immune system support.
Cardiovascular Health: Marjoram contains compounds that could have a positive impact on cardiovascular health. It may help support healthy blood pressure levels and improve heart health.
It's important to note that while marjoram has these potential medicinal properties, more research is needed to fully understand its effects and mechanisms of action. If you're considering using marjoram for its health benefits, it's advisable to consult a healthcare professional, especially if you have underlying medical conditions or are taking medications. Pregnant and breastfeeding women should also exercise caution when using herbs for medicinal purposes.
Medical Disclaimer: It's important to note that while marjoram has been associated with certain health benefits, any use for medical purposes should be discussed with a qualified healthcare professional.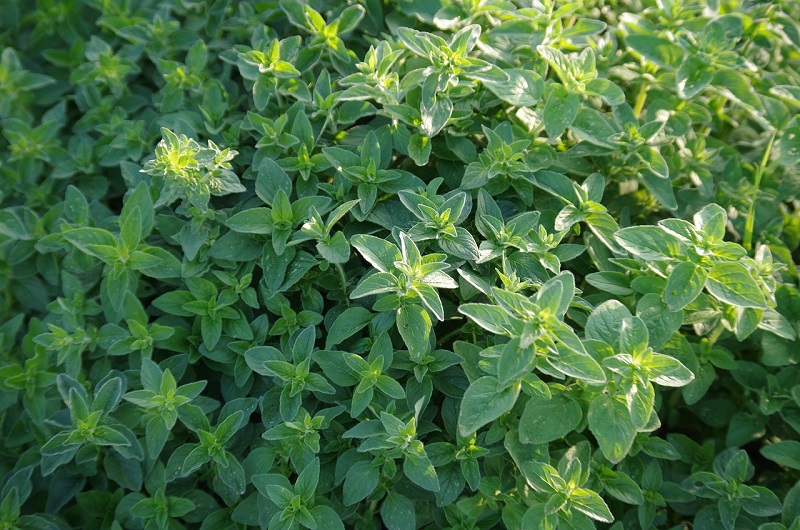 Marjoram As the Man's Fragrance
For decades, marjoram has held a distinguished role in men's aromatic colognes, finding its place in various olfactory categories. While its peppery and bold essence is still relatively unconventional in perfumery compared to more familiar aromatics like rosemary, basil, or coriander, marjoram is steadily gaining a devoted following.
Harnessing its potent fragrance, marjoram assumes the role of a robust intermediary, seamlessly bridging the gap between herbal and spicy accords. Operating as a heart note, it skillfully weaves together harmonies that might otherwise pose a challenge in cohesion, exemplified in Lanvin for Men by Lanvin, an entrancing woody-chypre perfume. While marjoram's presence in women's perfumery remains somewhat uncommon, Fragonard's Canisse stands as a remarkable anomaly, presenting an enchanting floral-green aroma that evokes memories of a Mediterranean garden.
Frequently employed as a top note in chypre fragrances or masculine woody blends, marjoram adds a unique touch. Diptyque's L'Eau Trois, an original woody-chypre scent, unveils a delightful arrangement of aromatics in its top notes, evoking memories of fragrant evergreen shrubs along the mountainous shores of northern Greece. A similar note is struck in Van Cleef & Arpels for Men, introduced in 1978, which incorporates chypre and aromatic elements intertwined with accents of marjoram.
Growing Marjoram
You can cultivate marjoram both in garden beds and in pots on your balcony or near a window. It will thrive best in a warm, sunny location that's also shielded from strong winds. Sow the seeds in the garden bed by the end of April, placing them on the surface of the soil. Gently cover them with a layer of soil.
Marjoram is quite a delicate herb, and its seedlings should be transplanted into open soil around mid-May when the risk of frost has passed. However, you can sow the seeds as early as the end of April; they will sprout just after the last frost. When the seedlings have emerged, space them out at a distance of about 15 cm, as they spread in width and require more room to grow.
Marjoram should be watered moderately as it doesn't tolerate excessive moisture. It prefers a sunny location sheltered from the wind and light soil enriched with humus. It will thrive best at the edges of garden beds, on rocky terrain, or among other Mediterranean herbs that require similar conditions.
Marjoram is primarily cultivated for its leaves, which find use in the kitchen both in fresh and dried states. The best time for harvesting is before the plant blooms, when its aroma is at its strongest. Trim the plants to about 5 cm after cutting, allowing them to regrow. Throughout the season, marjoram can be harvested two to three times.
During autumn, before frost sets in, pull up the entire plants and hang them in bunches in a dark yet well-ventilated space for drying. An ideal location could be a cellar or attic. Properly stored in a sealed, dark container, dried marjoram can remain usable for up to a year.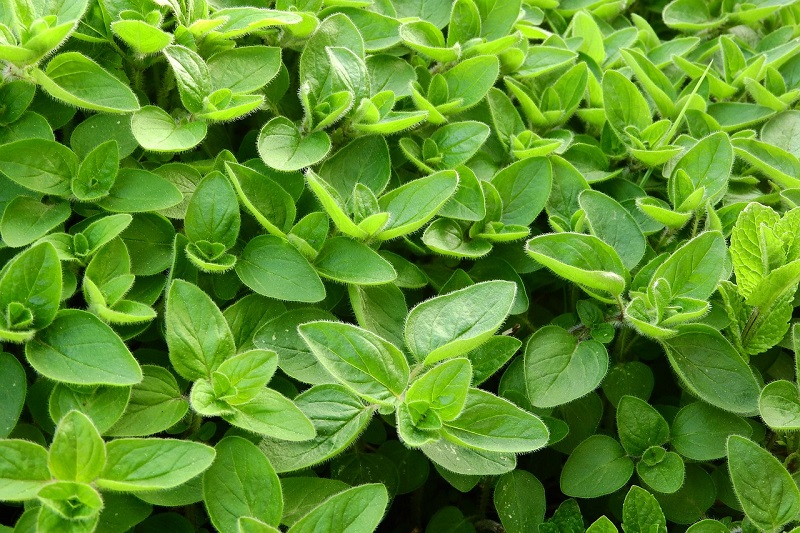 I purchase my marjoram from Frontier Natural Food Products. I buy their "Cut and Sifted Organic Marjoram Leaf" by the pound at Amazon.
We tirelessly gather and curate valuable information that could take you hours, days, or even months to find elsewhere. Our mission is to simplify your access to the best of our heritage. If you appreciate our efforts, please consider making a donation to support the operational costs of this site.
You can also send cash, checks, money orders, or support by buying Kytka's books.
Your contribution sustains us and allows us to continue sharing our rich cultural heritage.
Remember, your donations are our lifeline.
If you haven't already, subscribe to TresBohemes.com below to receive our newsletter directly in your inbox and never miss out.