Jára Cimrman also known as "the Master", is a Czech fictional polymath, a made-up and imaginary personality presented as a universal genius, and one of the greatest Czech playwrights, poets, composers, teachers, travelers, philosophers, inventors, and sportsmen of the 19th and early 20th century. Playing along with the pretense of his real existence is part of his characterization and part of the fun of the entire country. Ask any Czech. I suppose you could say he was Czechoslovakia's answer to Leonardo da Vinci – a genius who left his mark on virtually every area of culture, or a modern-day Ulysses. Perhaps feeling short of real heroes, Czechs created a fake one, though, for the life of me, I cannot understand why when they have someone even more amazing who was real – Eduard Ingriš.
Living in the Los Angeles area as a little girl with parents who were connected to the Czech community there, I was raised listening to my father sharing stories of the real adventures of a Czech man; and of his interesting meetings with exciting people who lived in faraway places. I grew up believing that a Czech hero (much like Jára Cimrman) was real, but the hero I grew up knowing was a man named Eduard Ingriš.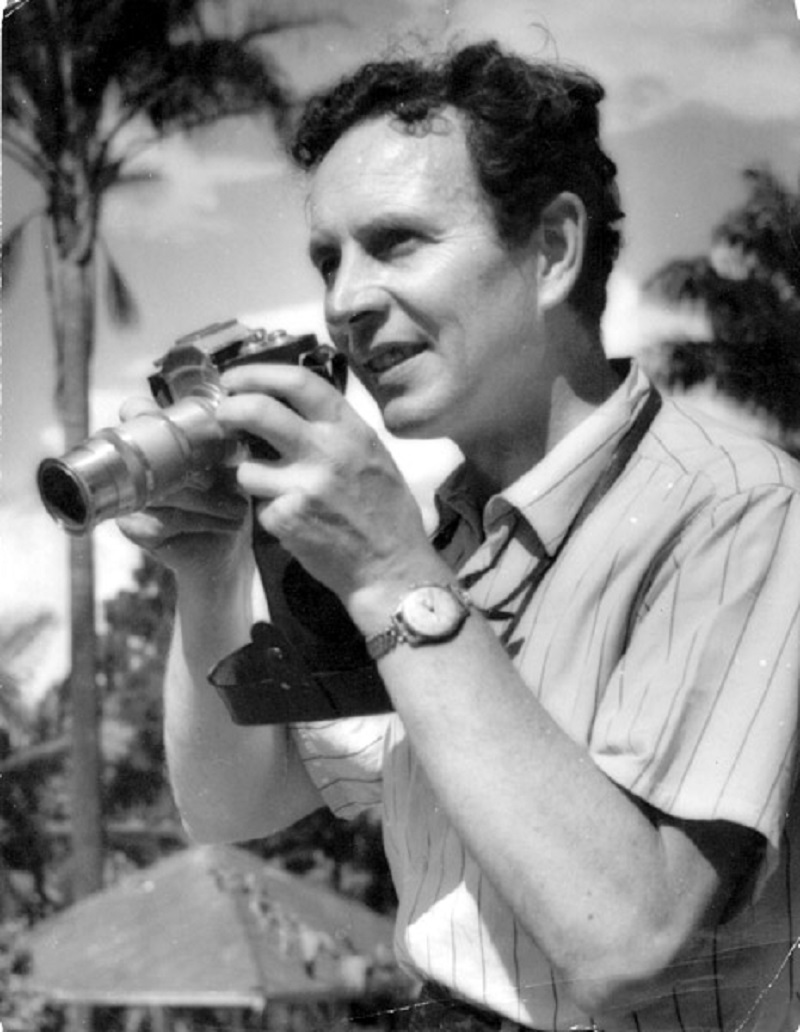 Eduard Ingriš was truly a multi-faceted man, a man of a thousand talents. He shook hands with presidents, made friends with Hollywood celebrities, drank exotic cocktails in Latin America with the likes of John Wayne and Ernest Hemingway, experienced life in the Cordillera Blanca, Arequipa and the Amazon, met the descendants of Fletcher Christian and other Bounty mutineers at Pitcairn Island, crossed the Pacific ocean twice – not just on any old boat – but on a balsa raft named after the mythical Inca flower, Kantuta. He even came back from the dead! (It's true – the news reported of his death several times and it was as though he always came back to life. Do you know of anyone else in our lifetime was was declared dead, mourned, and then resurrected back to life? And not just once! Several times he was reported dead over the years!)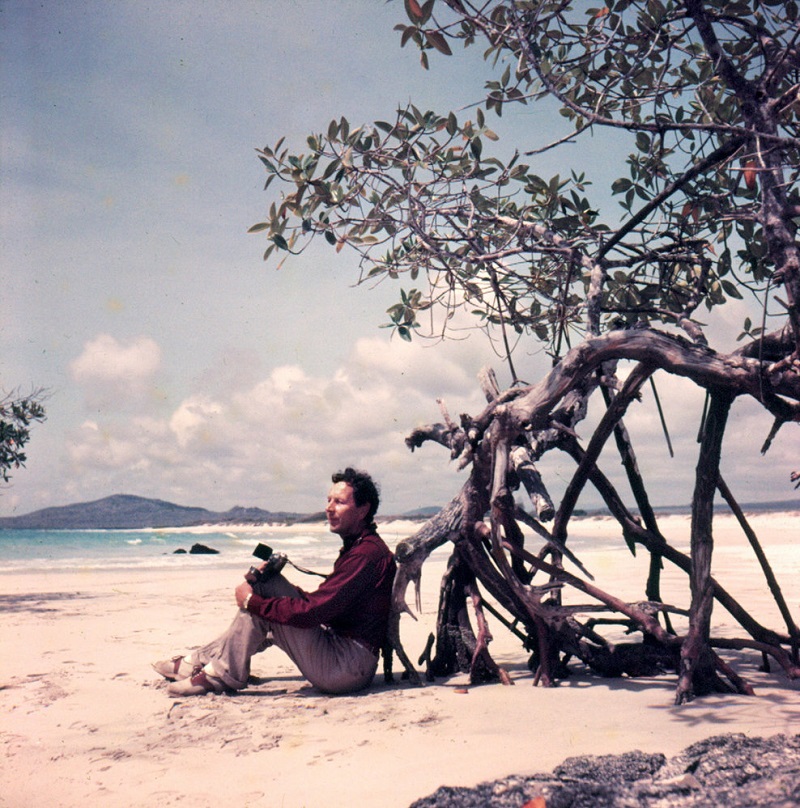 You have to admit, there are not many professional world travelers in the world today. And there are fewer still who also have unique musical talent, who also make movies and take photographs for famous American magazines. Who, while doing all of that, also conduct the State Philharmonic, and can say that they have traveled on a simple raft across the Pacific ocean, twice! Those who risk their lives for months on end and who wander throughout the Amazon basin undertaking geographical exploration.
If the truth be told, there is no such a person who travels the world this way anymore. In fact, when looking at all of his accomplishments combined, there was only one person who could say he did all of that – and that man was perhaps the most amazing Czech, Eduard Ingriš.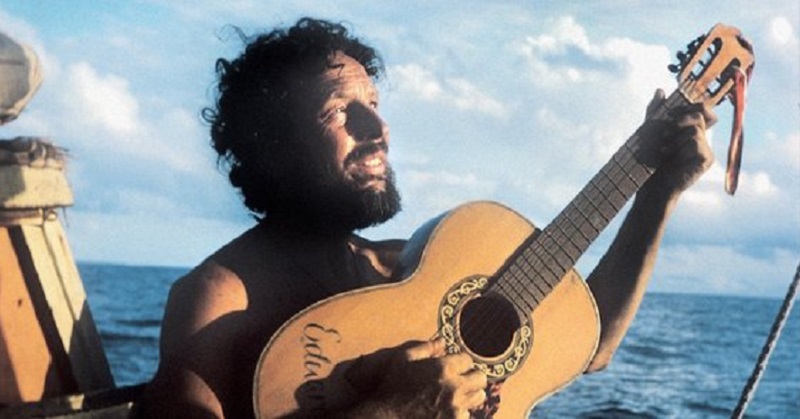 Eduard Ingriš was born on February 11, 1905, in Zlonice near Slaný, in the Central Bohemian Region of the Czech Republic. Until 1912, Ingriš was raised by his grandparents in Louny, while wandering along the banks of the Ohře River (or the Eger, Ingriš called it Oharka). It was here, under the slopes of the Bohemian Central Highlands that he developed his love for nature. His father, an excellent violinist probably awakened his love for music.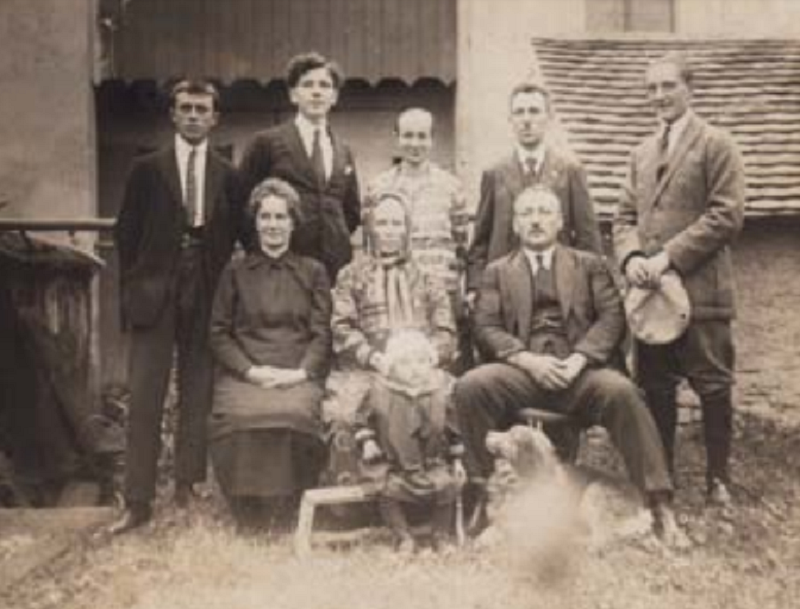 While he was still young, the Ingriš family moved to Prague. It was here that the very musical Eduard sang to the Benedictine monks for two years at the Břevnov Monastery.
According to his parents' wishes, he enrolled at Charles University, but he soon transferred to the conservatory, where he studied under Bohuslav Foerster and Vítězslav Novák.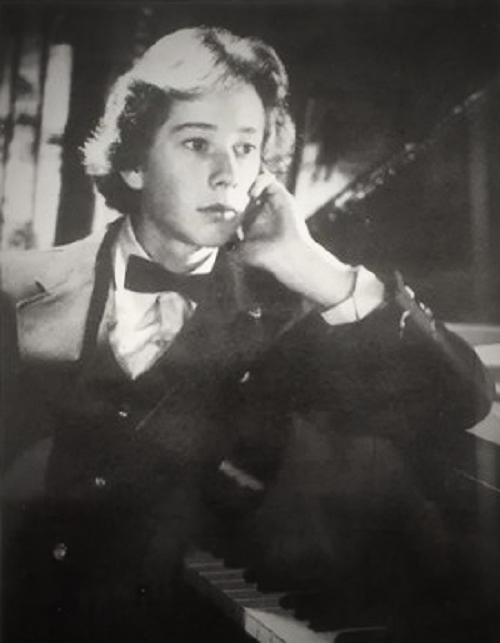 Ingriš received degrees from the Charles University in Prague and the Prague Conservatory. During his studies, he sang as a tenor at the Arena Na Slupi Theater, where later he became the bandleader. In addition to music, Ingriš had a passion is film and photography, and he focused on these hobbies as much as he could.
At the age of nineteen, he composed the operetta The Capricious Mirror, which played in Prague for a full five years — a record-setting 1,600 performances (surpassing records of New York's Broadway). He also directed the Symphony Orchestra of Prague and scored 11 European movies. His recordings were released on record labels and in print, and the radio was broadcasting regular "Ingrišovy half hours".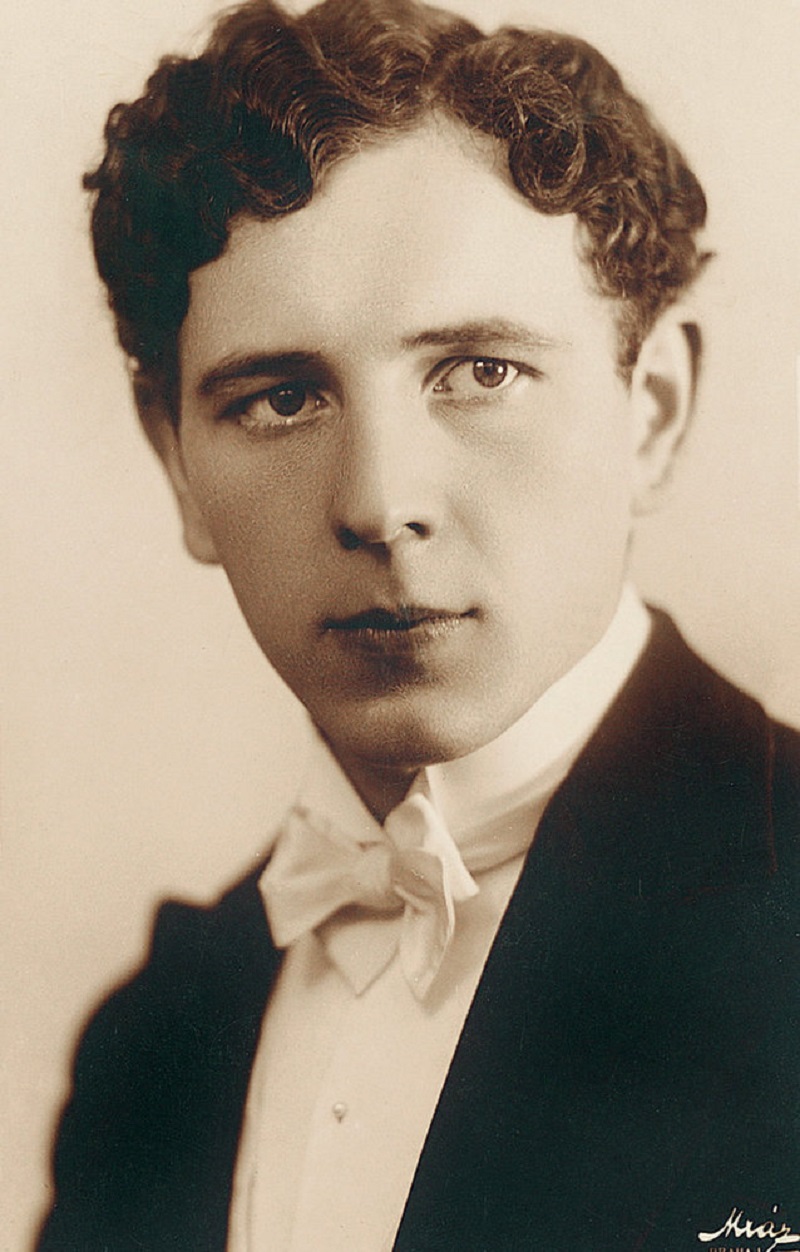 Loving both nature and music, it made sense that he was also a member of the tramp settlement Margon at Svatojánských proudech (St. John's rapids), a stretch of fast-flowing water on the Vltava. He had a cabin there that he called the Nemuzikantská bouda (the not a music hut).
This is where many Czech tramps settled and gathered. His tramp songs are the only way some Czechs know or remember him. Sadly, you won't find the settlement on any map because the entire settlement has long since disappeared under the Slapské přehrady aka the Slapy Reservoir (a dam on the Vltava River in the Czech Republic, near to village Slapy. It was built as part of Vltava cascade between years 1949 and 1955.)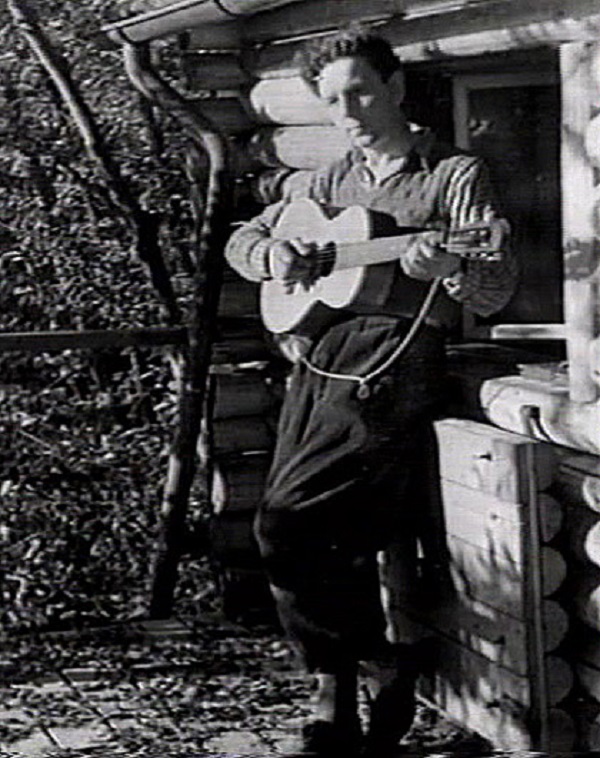 In the 1930s, various anti-tramp measures were created in the name of morality, the most famous being the so-called Kubátův zákon (the Kubata Act), with a ridiculous ban for unmarried couples staying under a tent together. His response was a tramp operetta with the concise title Trampské milování (Tramp Loving), whose libretto was written by the then-director of the Arena Theater. The music was supplied by Ingriš and the work was born. Together with Teskně hučí Niagara (The Wistful Roar of the Niagara), the most famous of his compositions and one that is included today in primary school hymns and one which all Czechs, not just tramps, know. Below is my personal favorite version performed by Westmeni. (My favorite tramp music comes from the 1930s and 1940s.)
I absolutely love Westmeni, Settleři, and Melody Boys. (Make sure to check out our Czech Tramping archives.)
He was friends with composer Jaroslav Ježek, actor and playwright Jan Werich, actor Jiří Voskovec, actor Ferenc Futurista, composer, bandleader, and actor Rudolf Antonín Dvorský, actor and director Huho Hass, and actor, comedian, and director Vlasta Burian, just to name a few.
In all, he composed over one thousand works, (yes, 1,000) including sixty operettas and musical comedies, full operas, and symphonies. He scored music for eleven films, as well as a three-part guitar textbook.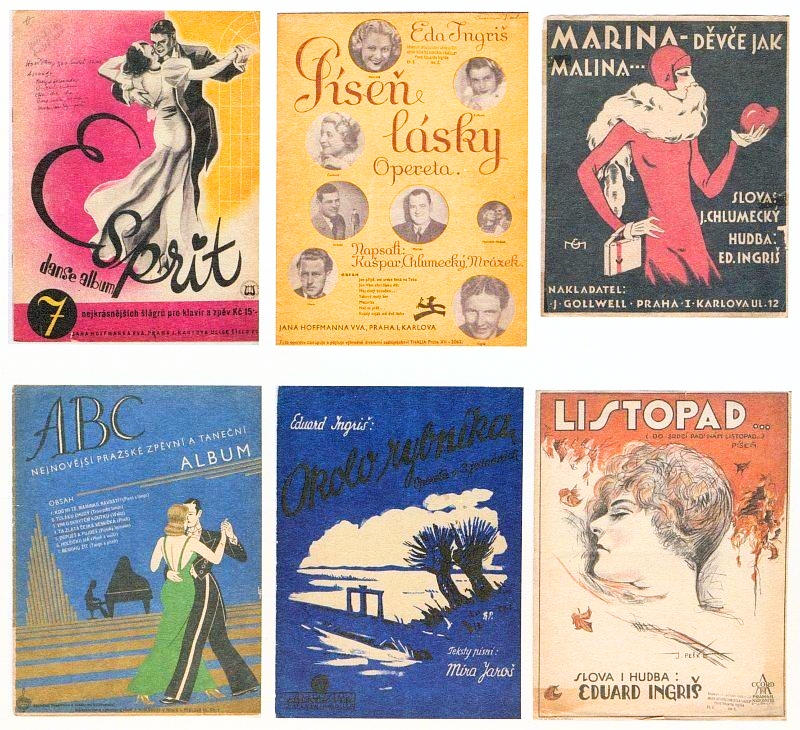 Why would this rich and famous First Republic operetta composer go abroad with just a few dollars in his pocket?
On New Year's Eve in 1944, during World War II and the occupation of the country by the Nazis, Eduard Ingriš made a promise: "When this war is over and we can leave this concentration camp (our country), I will go to a place where people don't kill themselves. "
A few weeks later, Ingriš was arrested by the Gestapo directly during one of the performances of the Rozmarného zrcadlo*. He was taken from the theater and imprisoned for three months in the Petschek Palace without anyone giving him a reason. Later he learned that at one of the parties in his apartment, where he often entertained cheerful company from the theater, he broke and burned his skis in the stove. He did this even though he knew he was required to hand them over to the German army. But rather than give them to Hitler, he burned them, commenting the entire time about his intention. Two dancers who were present told the Gestapo about his actions and comments. At the final interrogation, the investigator told him he knew him from his music and theater. He said he goes to his plays. He gave him a stern warning "to be more careful next time or it could have fatal consequences" for him. Then he ordered his release.
When he shared this news with his brother, his brother advised him to immediately disappear from Czechoslovakia. So, when the communists took power in the Czech Republic, Eduard Ingriš listened and quickly made a run for it. Clearly, freedom and independence were more important to him than anything material. And it's a good thing because later the Communists accused him of being "dragged down by bourgeois culture, unsuitable for working and a too progressively-minded citizen".
With a minimum of funds (reportedly $50) and a false passport, he left.
In February of 1948 when the communist coup d'etat took place in Czechoslovakia, Eduard Ingriš was in Rio de Janeiro. His Brazilian visa expired and he ran out of documents and resources. The only thing he was able to save was his guitar (according to his diary). Ingriš had crossed to South America, then he crossed the Andes, and finally, he settled in Peru. There he connected with the Czechs who were a part of the Baťa factory in Lima. Initially, he connected with the Czechs thereby teaching music to their children. He also took part in several photo competitions. He quickly won the First Prize seven times and outperformed professional photographers.
During this time, he also founded a photo studio in Lima where he developed negatives and became friends with Jiří Hanzelka and Miroslav Zikmund, known collectively as Hanzelka and Zikmund, a duo of Czech adventurers known for their travels in Africa, Asia, Latin America, and Oceania in the 1940s and 1950s, and for the books, articles, and films they created about their journeys. It was on their first trip in 1947 that Ingriš made their acquaintance.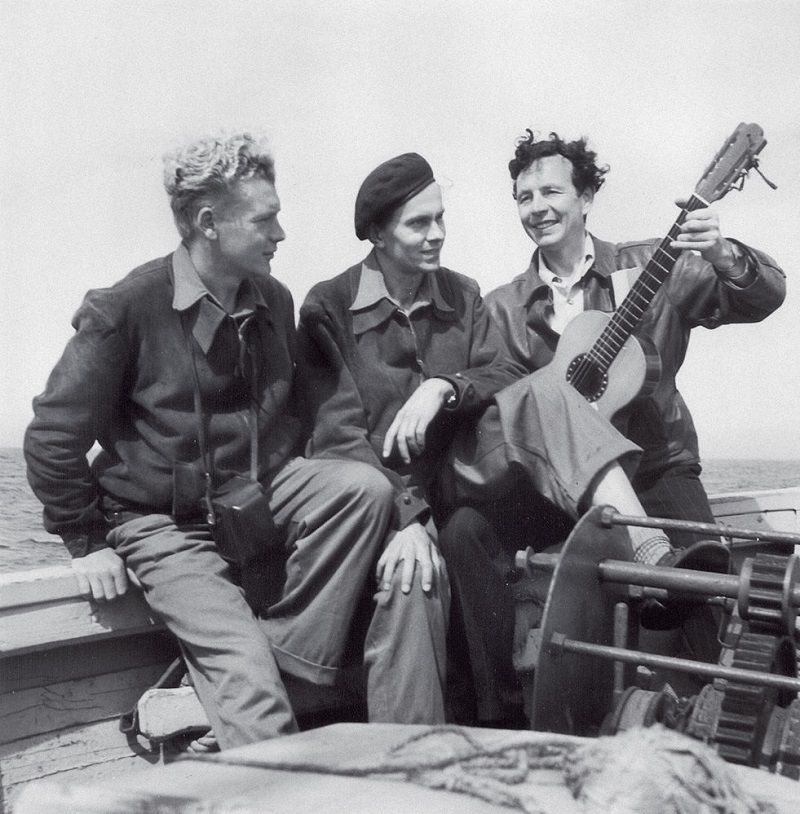 It was only in the 1990s that Jiří Hanzelka and Miroslav Zikmund finally publicly admitted that during their first trip to Peru, they met the remarkable Czech Eduard Ingriš. And it was Ingriš who took many photos of them on their adventure.
He was the Czechoslovak (Thor) Heyerdahl; migrating Indians from South America to the Pacific. He sailed from Peru on a balsa raft like Heyerdahl (by the way his personal friend), but nearly died. We met him in Lima. We and immediately became friends, we had the same interests … But we were not allowed to write not even a line about him, because he was simply an emigrant.

– Miroslav Zikmund
There was definitely a strong friendship between Hanzelka, Zikmund, and Ingriš, and Miroslav Zikmund kept up a correspondence with him for years.
Eduard Ingriš also photographed Thor Heyerdahl, the Norwegian adventurer and ethnographer who became notable for his Kon-Tiki expedition in 1947. Perhaps this is what inspired him to take off and explore the Chincha Islands in 1949.
After that, he decided to set out twice across the Pacific. He wanted to prove that the success of the Kon-Tiki raft was not just a coincidence. Additionally, he wanted to confirm Thor Heyerdahl's theory about the migration of the Incas to Polynesia. The Kantuta Expeditions were two separate expeditions on balsa rafts that were arranged and taken by Eduard Ingriš.
Balsa is a boat or ship built by various pre-Columbian South American civilizations constructed from woven reeds of the Totora bullrush. They vary in size from small canoe-sized personal fishing boats to large ships up to 30 meters long. They are still used on Lake Titicaca in Peru and in Bolivia.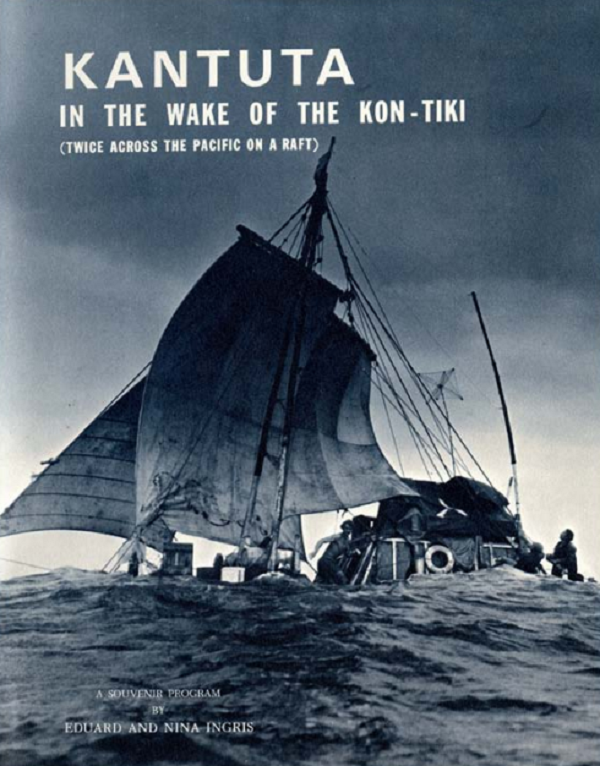 Eduardo Ingriš was certainly the most colorful and cut the most carefree profile of the adventurers at that time. He was described as "a cheerful curly-haired Czech" in the American media. In 1955, Ingriš built a balsa raft and named it La Kantuta, he then drifted from northern Peru toward the Galapagos Islands. Ingriš had assembled a crew that consisted of men from Argentina, Holland, and Peru, as well as a woman from Lake Titicaca, the high-altitude lake and home of master reed boat builders. When the raft approached the Galapagos, it was snagged for three months in the Equatorial Counter Current.
Unable to proceed east or west, Ingriš and his crew had to be rescued. On this first voyage, the crew nearly died and was thankfully rescued by an American warship. Life Magazine covered the story complete with photographs.
It is said that Eduard Ingriš's rescue cost about $60,000 at the time. He became very unhappy for not having achieved his goal. And it wasn't so much for failing personally, but because he wanted to support Heyerdahl's theory and did the exact opposite. Since he was very sorry, he knew that he would have to repeat the attempt.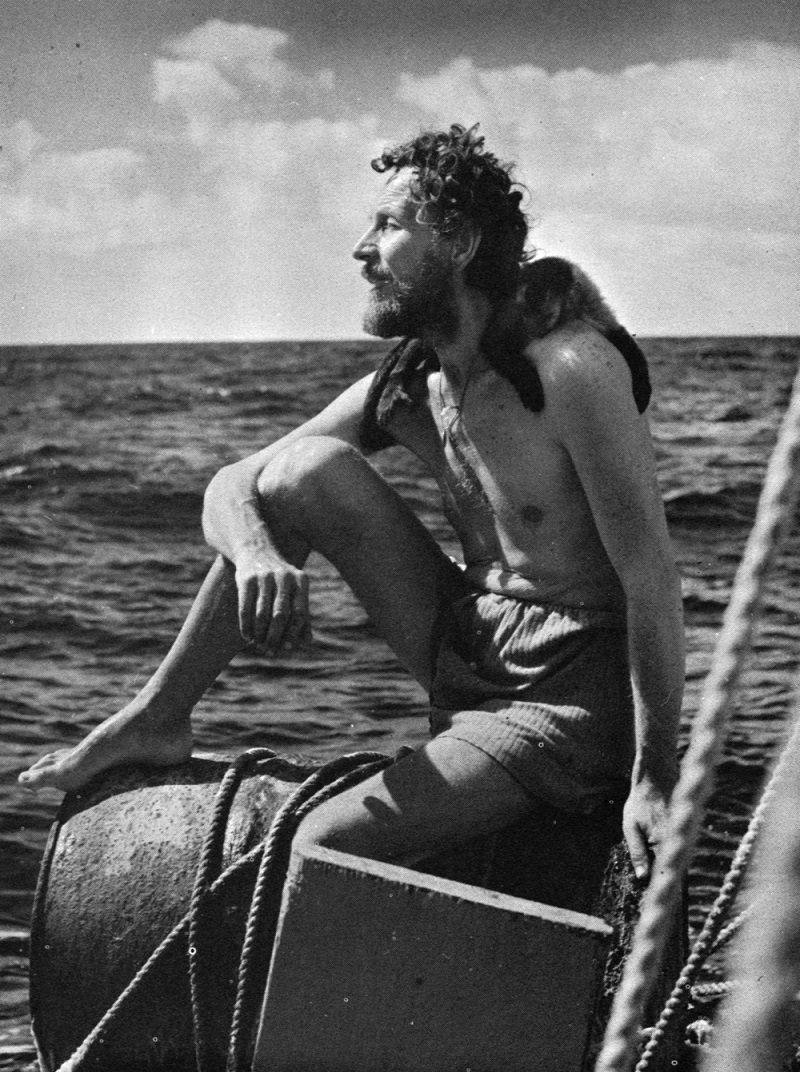 Three years later, when Eric de Bisschop's raft Tahiti-Nui II landed at the Peruvian port of Callao in March of 1958, Ingriš begged to be included in de Bisschop's crew for its planned drift to Polynesia. But de Bisschop denied his request.
He also met with William Willis, (Václav Valeš, byl to potomek českých rodičů) the American sailor and writer who was also famous due to his solo rafting expeditions across oceans. During his first solo expedition in 1954 from South America to American Samoa, he sailed 6,700 miles – 2,200 miles farther than Thor Heyerdahl on Kon-Tiki. Willis' raft was named "Seven Little Sisters" and was crewed by himself, his parrot, and his cat.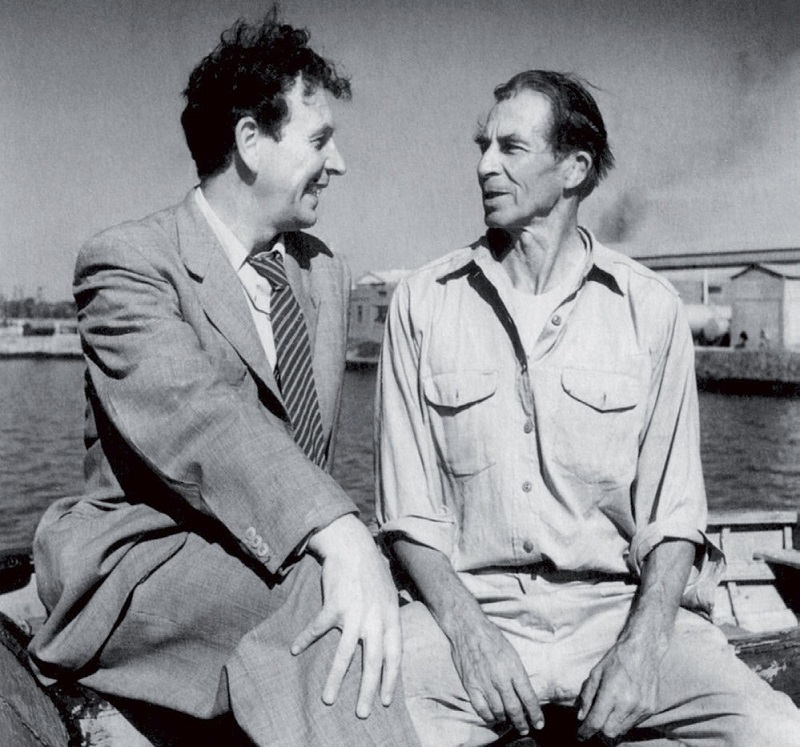 Willis was age 61 at the time of this voyage. He selected the seven great balsa tree trunks that were used in the raft (hence the name Seven Little Sisters) himself at a balsa forest on a great inland estate. His (American) wife saw him off at the dockside in Callao, Peru. In an incident with the raft in the docks the day before sailing, Willis ruptured himself, but nonetheless, he set sail as planned, without Eduard Ingriš.
Despite the unfortunate result of his 1955 expedition, Ingriš was so eager to begin again that he came back every day and tried by new and ingenious arguments to persuade us to take him with us.

de Bisschop, 1959
When both men decided against taking Ingriš in his crew – in true Czech form – the Bohemian built another balsa raft for himself. In 1959, La Kantuta II carried Ingriš and a new crew from Callao all the way to Mataiva in central Polynesia. Along the way, Ingriš occupied himself making a movie of the expedition and writing all the music for it. Doing this twice? On a primitive raft? This is the pinnacle of human courage.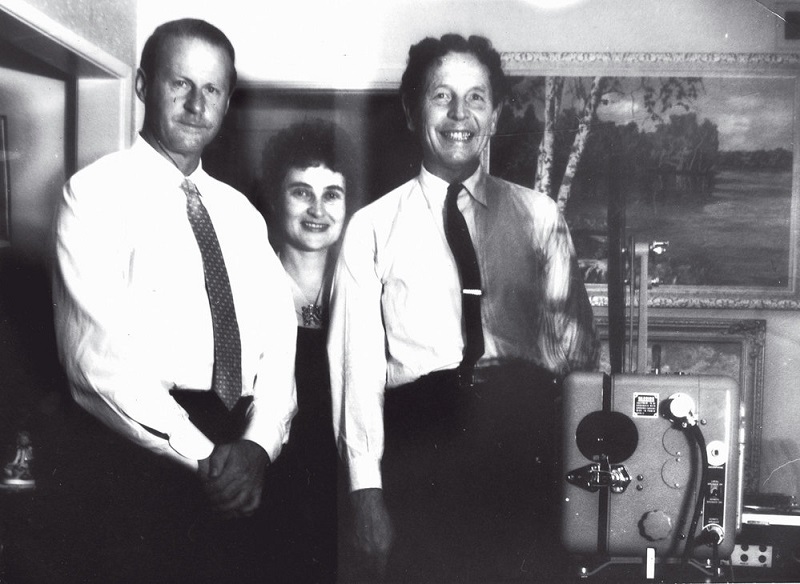 Thor Heyerdahl was a Norwegian adventurer and ethnographer with a background in zoology, botany, and geography. He became notable for his Kon-Tiki expedition in 1947, in which he sailed 8,000 km across the Pacific Ocean in a hand-built raft from South America to the Tuamotu Islands. Eduard, at age 49, met renowned Norwegian ethnologist Thor Heyerdahl and decided to confirm his theory about the migration of indigenous peoples of Peru to Polynesia.
The goal of Eduard Ingriš was to repeat the success of the Kon-Tiki and confirm Heyerdahl's thoughts about the migration of Peruvian people to Polynesia. In fact, his experimental ethnography films were based on the model of Thor Heyerdahl, whom he greatly admired.
He made it no secret that the voyages were inspired by Thor Heyerdahl's Kon-Tiki expeditions, but Ingriš made his voyages all his own.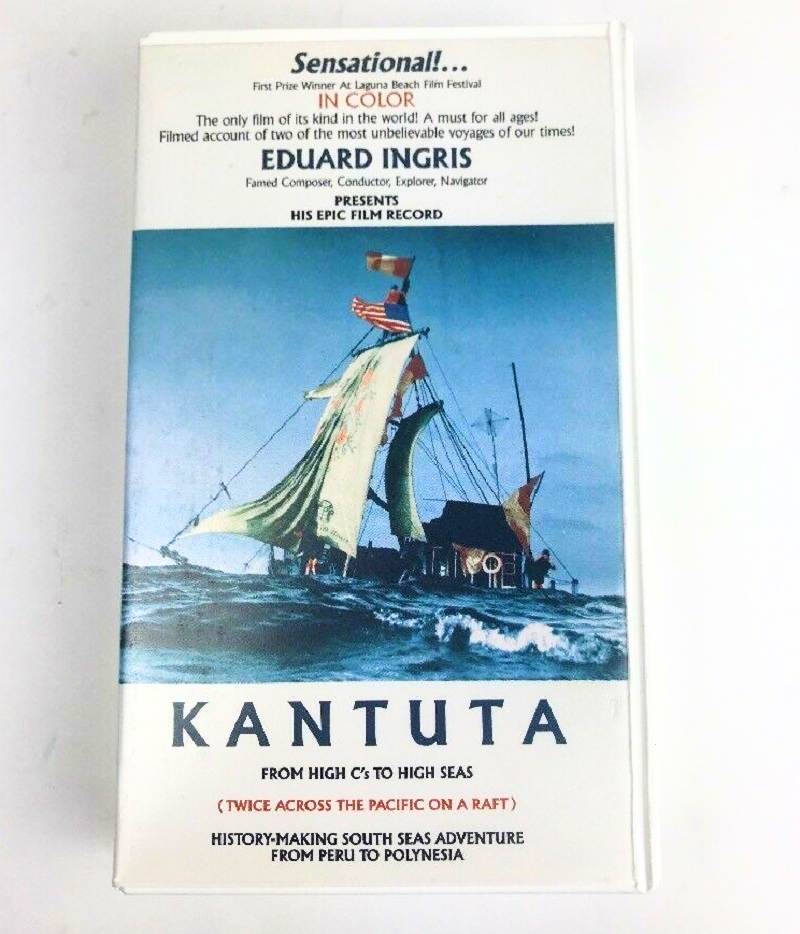 Above is my rare copy of Kantuta in VHS format. Also known as From High Seas to High C's.
In 1968, the film won 1st Prize at the Laguna Beach Festival. It's 105 minutes. My parents got it from Eduard when he was at the Czech Sokol club in Los Angeles. I'm so grateful to be the family record keeper and to have access to such treasures.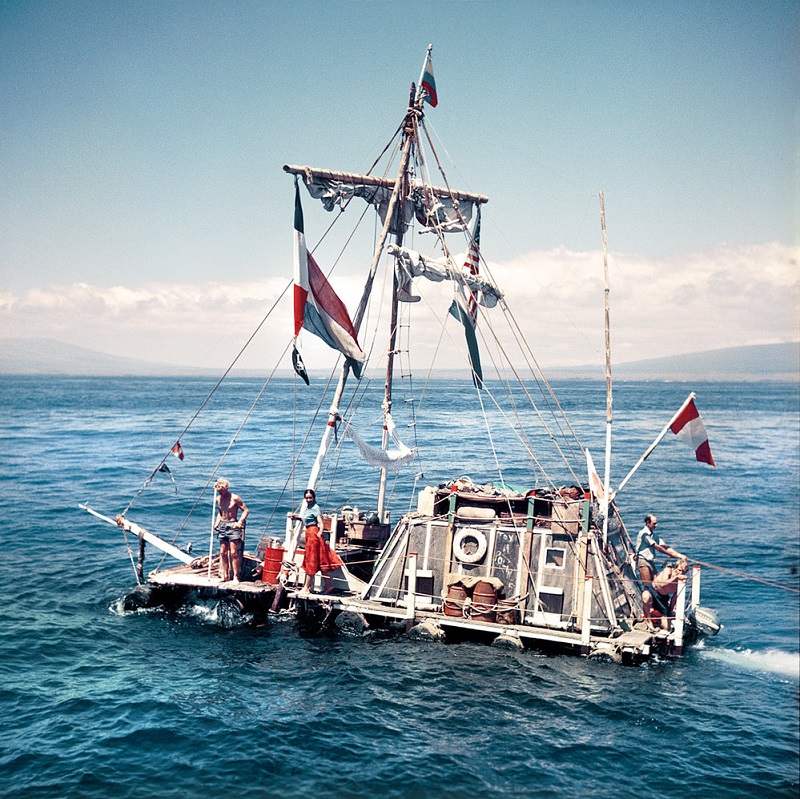 Embarking on such a journey, he must have had a deep passion for the ocean and for nature. Looking at the Kantuta, one can't deny that Ingriš was captain as well as a musician. Do you see the beautifully painted sail?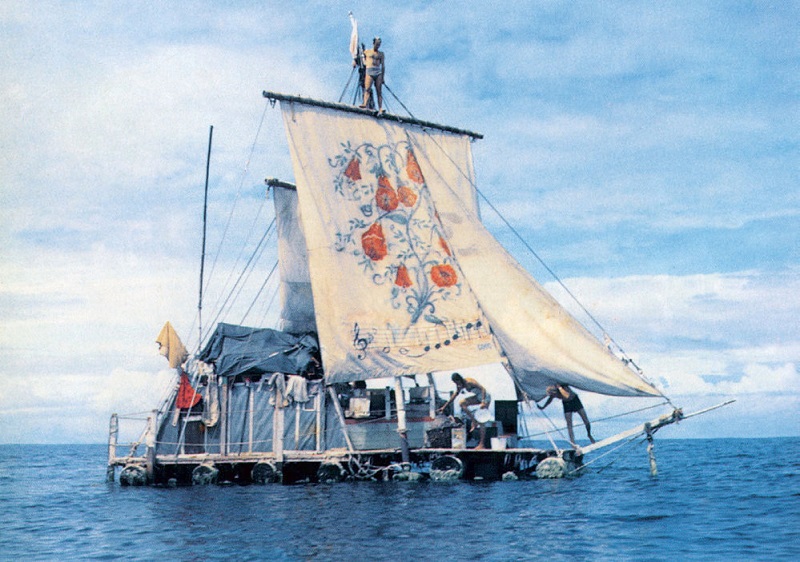 In 1959, Ingriš built a new balsa raft, the Kantuta II, and tried to repeat the previous expedition. The second expedition was a success. Ingriš was able to cross the Pacific Ocean on the balsa raft from Peru to Polynesia. Can you imagine being out there in the middle of the sea? And at night? I'm sure that nothing could look as beautiful as the view he had amongst the stars.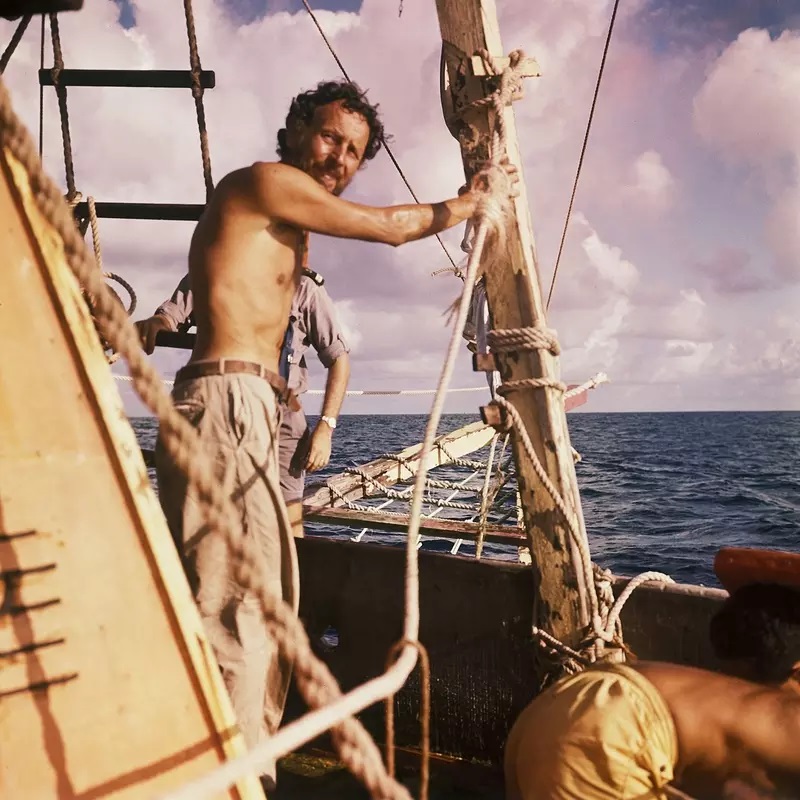 Eduard captured beautiful, unique, and cinematic color films from his raft journey. He went to Los Angeles for the first time with his film, Kantuta in 1958. There he agreed to a deal with Bill Burrud (friends with John Wayne and Spencer Tracy) who was introduced to him by Czech compatriots Pelec and Krátký. Together, they fraudulently deprived him of the copyright for his film and edited his film material down to only 30 minutes. If that wasn't enough, they then capitalized on its projection on television throughout the United States. Burrud had coined the word "traventure" to describe the programs he intended to produce. Ingriš returned to Peru, but due to copyright trials, he returned to the US again in 1962. Sadly, he never saw any proceeds from this film. After ten long years of court proceedings, he only received sixty dollars and the originals of his films.
During the visit to Los Angeles in 1958, Eduard also took some time to fly to New York to visit his friend and colleague Alexandr Hackenschmied, known later as Alexandr Hammid, a photographer, film director, cinematographer, and editor. Alexandr also immigrated (to the U.S. in 1938) and became involved in American avant-garde cinema. Alexandr provided him with the film materials he needed for the second sailing. (We wrote a post about Alexandr as well, entitled Alexander Hammid and the Avant-Garde.)
Along the Amazon River my guitar helped me, and at the same time made me happy in my loneliness. Playing on an Amazonian ship, I loved a beautiful young woman, the Brazilian Enila. Once, in the middle of the jungle, I gave a concert to 600 indigenous children, with an acoustic guitar! I played guitar during sailing on my raft, on the trip with the sailboat 'Blue Sea'. In short – at all the places where I stopped. Once I was very depressed, it was in the Amazon… there seemed to be no way out of my desperate situation, but my guitar was with me. I played a couple of Czech songs and that was enough – the will to live returned and hunger and poverty were overcome …

– from the diary of Eduard Ingriš
While his travels spanned the globe and his talents led him through several careers, his first love was always music. This is further evidenced by the ever-present guitar in most of the photographs of him.
Kantuta blossoms
would do well
for remembrance,
and perhaps,
more than words;
the salty air,
heavy mist laying
on the curvy hip
of your guitar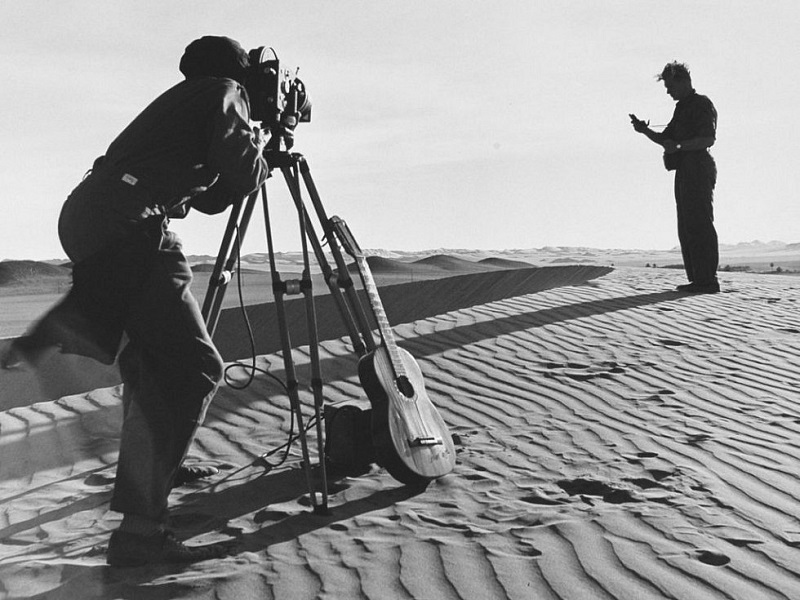 He was one of Czechoslovakia's foremost composers, with a thousand compositions to his name.
Specifically, there is one little tune that was written in 1927. It remained instrumental only until 1934 when Václav Zeman added lyrics. At that time, the song was known by the title "Škoda Lásky", or "Wasted Love".
And even if you have never heard his name, surely you know him by his music because it was he who wrote the first arrangement of the famous Beer Barrel Polka, after Jaromír Vejvoda came upon the melody and sought his help in refining it. This was shortly before the outbreak of World War II.
Five years later, the song was recorded in English for the first time. With lyrics by Lew Brown and Wladimir Timm, it was a Number One hit.
That same year, and during the 1940s, it was recorded by various American artists, including The Andrews Sisters and Billie Holiday. During World War II, the song was popular among troops throughout the world.
The piece was brought to England by Czech pilots flying for the Royal Air Force (RAF), became an overnight hit there, and subsequently was popularized in America.
Beer Barrel Polka, also known as The Barrel Polka and Roll Out the Barrels, is a song that became globally popular worldwide during World War II.
Eduard Ingriš wrote the first arrangement of the piece after Vejvoda came upon the melody and sought his help in refining it. At that time, it was played without lyrics as Modřanská polka (Polka of Modřany).
Its first lyrics were written later (in 1934) by Václav Zeman – with the title Škoda lásky (Wasted Love).
This catchy melody became famous all around the world. In June 1939, Beer Barrel Polka, as recorded by Will Glahé, was #1 on the Hit Parade. This version was distributed by Shapiro Bernstein. Glahé's earlier 1934 recording sold many copies in its German version Rosamunde.
It is possible the reason for the rapid spread was due to the occupation of Czechoslovakia by Nazi Germany, and subsequent emigration of thousands of Czechs to other parts of the world, bringing this catchy tune with them.
The authors of the English lyrics were Lew Brown and Wladimir Timm. Meanwhile, the song was recorded and played by many others such as the Andrews Sisters in 1939, the Glenn Miller Orchestra, Benny Goodman, Bobby Vinton, Billie Holiday, and Joe Patek, who sold over a million copies of his album Beer Barrel Polka.
During World War II, numerous versions in many other languages were created and the song was popular among soldiers, regardless of their allegiances. Its composer was not widely known until after the war but now we know that it was Eduard Ingriš who wrote the first arrangement of the piece in 1927.
It was claimed many times that the song was written in the country where it had just become a hit (which was a lie) and this is why Americans believe it to be an American song, Germans believe it to be a German song, and so on. But for all you musical trivia buffs and polka lovers – the song is all Czech!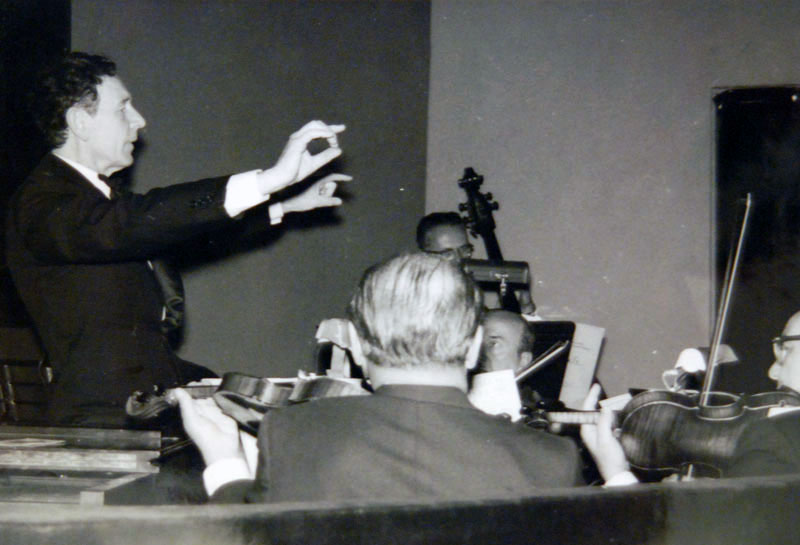 I wonder if he missed home or if he just left it all behind. Did he often play the old Czech tunes he wrote before he left? So many beautiful arrangements., like this one entitled Až půjdeme, kamarádi which he wrote (music and lyrics) in 1942. It was not published until 1957. Czech speakers, listen to the lyrics about remembering Prague.
Noting his incredible musical talents, he was soon appointed director and conductor of the Orquesta Sinfónica Nacional (the National Symphony Orchestra) in Lima where he recorded his own symphony Under the Peruvian Sky.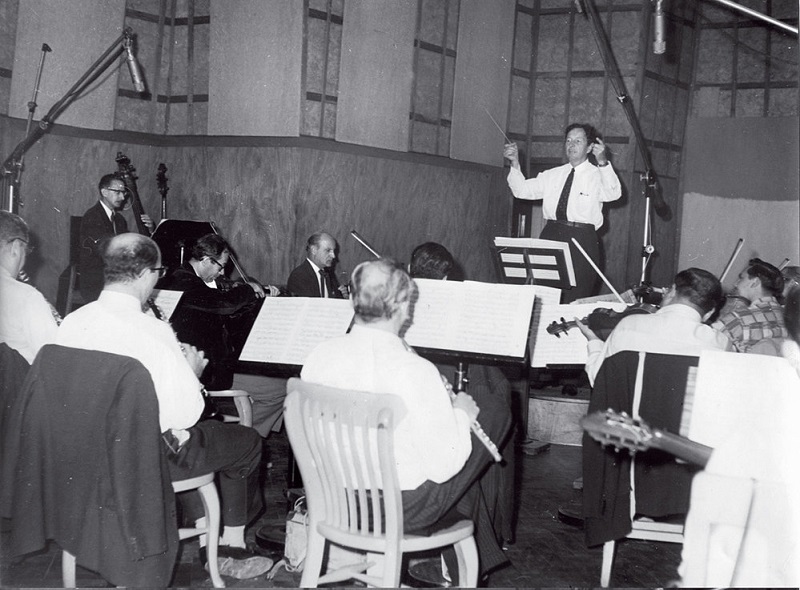 As a cameraman, Ingriš worked for film studios in Czechoslovakia, Germany, and Peru. He filmed a series of thirteen travel and adventure films for the American Production Company in Hollywood, California.
For Movius Productions, he filmed Sabotaje en la selva (Jungle Sabotage), a movie starring Pilar Pallete, a Peruvian actress who would become the third wife of American actor John Wayne, aka the Duke. The film was directed by George Stone with a script by Patricia Pardo de Zela. The other actors were Leonardo Arrieta, Santiago Flynn, Carlos Ego-Aguirre, Ernesto Muni (Radhini), Luz Tovar, Carl Bennet, Jorge Montoro, Aquiles Córdova, Walter Hohagen, Nina Antonoff, Angelo Zanussi, Audrey Jenkins, Pedro Larrañaga, Luis "Coto" Venegas, Alejandro Valdizán.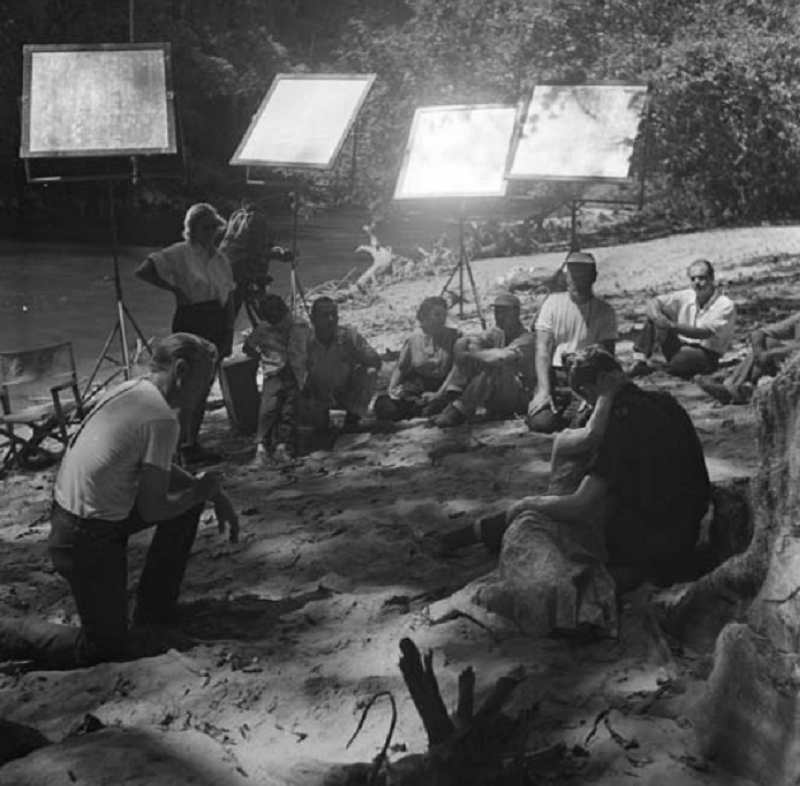 The Duke left for Peru in the late summer of 1952 to scout the possibility of making The Alamo there. Faced with rising costs in Hollywood, motion picture companies were increasingly working abroad, lured by the cheap, nonunion labor available in foreign countries. Duke had initially thought to make the Alamo in Panama, then considered Peru where he planned to invest some capital. Wayne decided to fly to South America on a working vacation. He had been told to look up a young American sportsman named Richard "Dick" Weldy when he arrived in Lima.
Weldy worked for Pan American Grace Airways and conducted safaris up the Amazon as a sideline. Duke met with Dick and liked him, as they shared similar interests. Weldy's estranged wife at the time was making a movie in Tingo Maria, a few hundred miles to the interior. Wayne's new acquaintance volunteered to fly the stars' entourage into the jungle to see how a Peruvian motion picture crew operated, and the Duke thought the experience would be interesting. They arrived in the interior in the late afternoon, as Weldy's wife, Pilar Palette was filming a dance sequence. Eduard was the one filming it. The story goes that the Duke was instantly captivated by her exotic beauty and she with his beautiful blue eyes. Eduard, certainly seeing the attraction, made the introduction.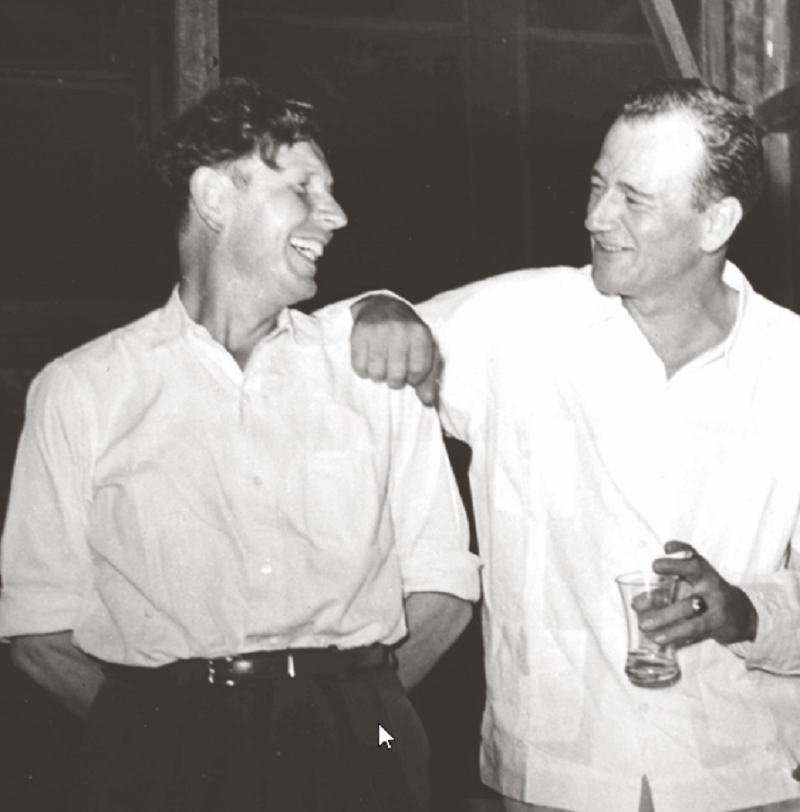 John Wayne and Pilar Palette were immediately attracted to one another. It was this casual meeting that marked the beginning of a 27-year relationship between the man whose screen roles would make him a living legend in the minds of millions of Americans and the Peruvian beauty.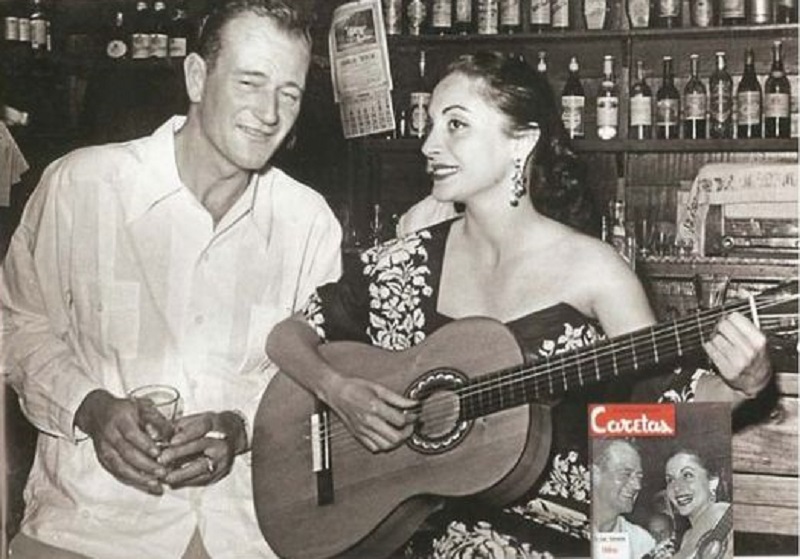 P
ilar became John Wayne's last wife and the mother of three of his seven children. Perhaps this moment cemented the friendship between Eduard and the Duke, as they would remain friends.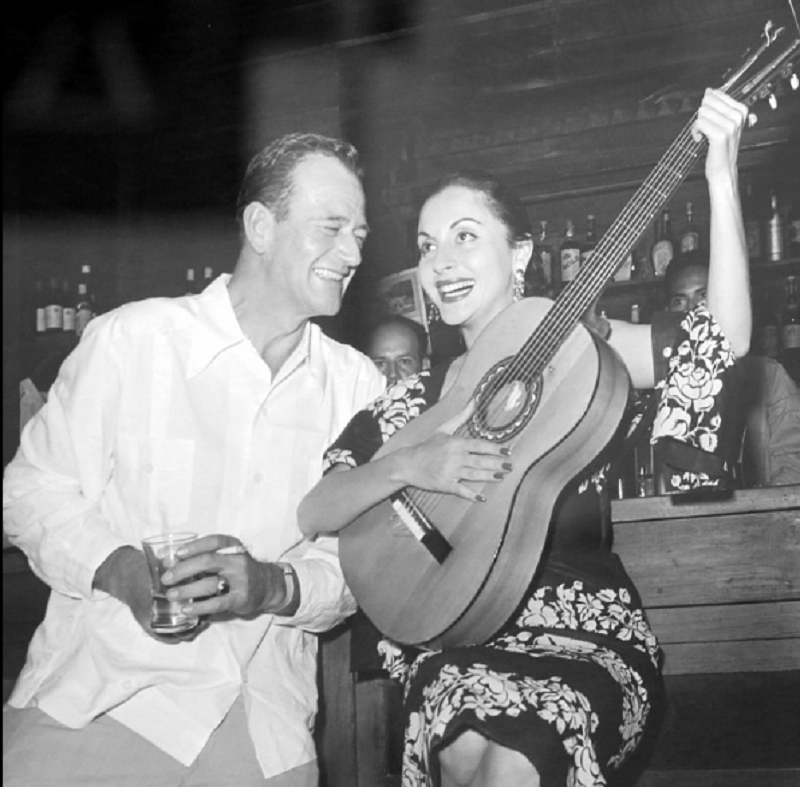 In May 1956, Eduard Ingriš met with Ernest Hemingway in Cabo Blanco, on the north coast of Peru, and it's said they talked for a long time. This was surely possible because Eduard Ingriš was an interesting and well-accomplished man according to Hemingway's taste.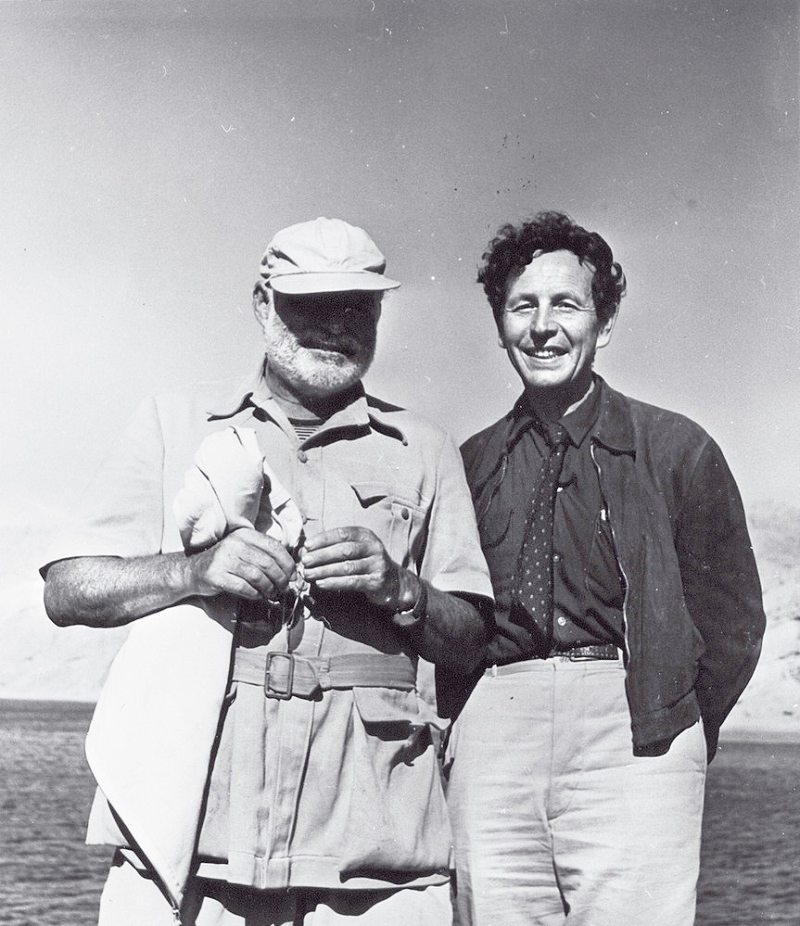 During that time three famous directors from Warner Bros. studios; Henry King, Fred Zinnemann, and John Sturges were hired for a film adaptation of Hemingway's novel The Old Man and the Sea. The film was to star Spencer Tracy in the lead role. Some scenes of the movie, especially deep sea fishing revolve in northern Peru on the coast of Cabo Blanco and Ernst Hemingway had to be personally present.
Before filming, Hemingway had read about Eduard's journey on the Kantuta raft and he expressed a longing to meet the Czech adventurer personally. Hemingway then invited Ingriš – the boy from the Vltava River– to come and advise as an expert in catching large sea fish. Both "hunters" got along and became quick friends. Hemingway was intrigued that Ingriš was also a photographer, filmmaker, and composer. This is how he also came to assist in the filming of The Old Man and the Sea, which is based on Hemingway's Pulitzer Prize-winning novel.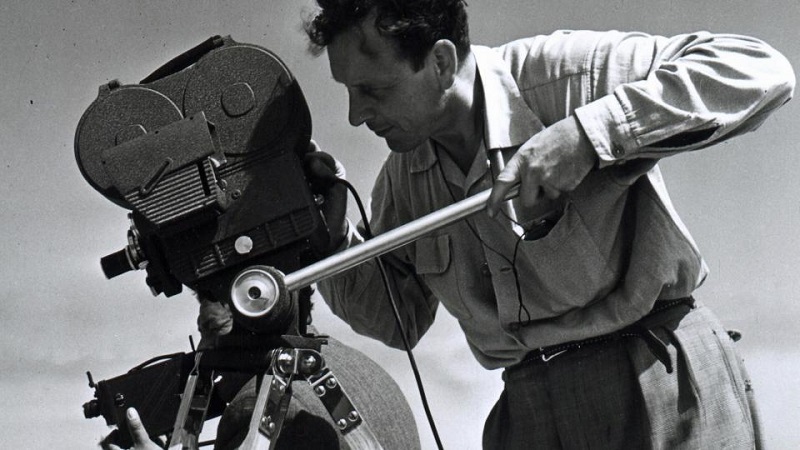 Eduard Ingriš, who was by now in his 50s, knew that Hemingway wanted to get some tips on how to deal with fishing for marlin on the rough sea. After all, Hemingway wanted to catch a big marlin – one over 1,000 pounds – in Northern Peru for his film but he had heard that it was not that easy to conquer the sea fronting the desert of Sechura.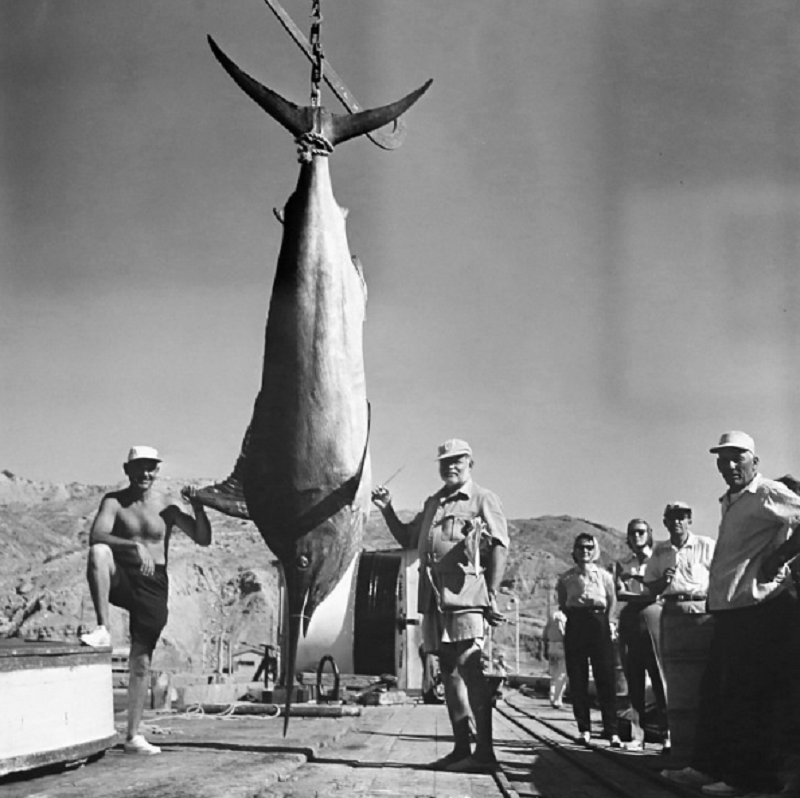 Legend has it that Ernst Hemingway was the foreign visitor who drank the most pisco sours at the English Bar of the Gran Hotel Bolívar. Apparently, this occurred right after his visit to Cabo Blanco wanting to catch the largest marlin for The Old Man and the Sea. The famous writer and Nobel laureate lingered for more than a month, closely followed by three journalists from Lima – Jorge Donaire Belaunde, Mario Saavedra Pinón, and Manuel Jesús de Orbegoso. It's said that it was they who recommended he try the pisco sour that Hotel Bolívar served to other famous guests over the years, such as Clark Gable, Maurice Chevalier, Igor Stravinski, John Wayne, and Orson Wells. Maybe it was Eduard Ingriš.
I'm sure that Eduard Ingriš enjoyed it, too. Meanwhile – a little added trivia for the ladies – The English Bar was exclusive for men until Ava Gardner – at that time the most admired woman in Hollywood – decided to savor for herself, a whole round of pisco sours. (Pisco is a colorless or yellowish-to-amber colored brandy produced in winemaking regions of Peru and Chile. Made by distilling fermented grape juice into a high-proof spirit, it was developed by 16th-century Spanish settlers as an alternative to orujo, a pomace brandy that was being imported from Spain.)
Drinks aside, Hemingway sure did write Ingriš an exuberant dedication on this photo card… and he looks like he's holding a pisco sour in his hand.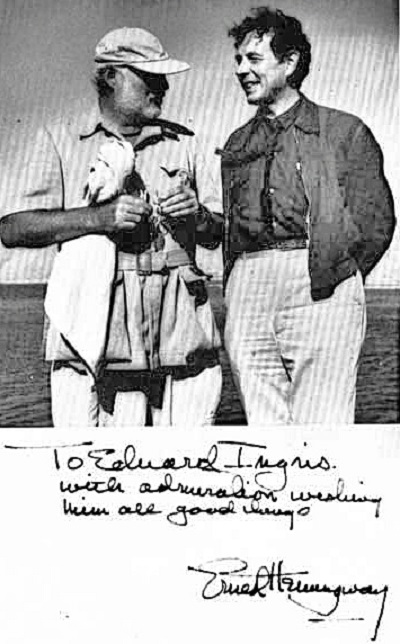 truly depressing that the IMDb (Internet Movie Database) doesn't list hardly any of his work, and of what is there, two projects are uncredited. He's only listed as a composer. See for yourself.
Of course, it's not any better at the ČSFD (Česko-Slovenská filmová databáze) either. There he only has four credits. See for yourself.
This is the sad – yet very common fate – of exiled Czechs who left during Communist times. They were virtually erased from history and no one outside of the country heard much about them. The sad truth is that Eduard Ingriš did not exist for the communist regime and all of his successes were to be kept hidden and a secret from the citizens of Czechoslovakia. Only Czech Tramps who listened to the old Tramp songs knew his name, but none really knew what became of him.
At least he is credited with writing the music for the 1964 Peruvian film, The Gallant One, directed by Aaron Stell and produced by Steel Productions in Hollywood. The film starred Henry Heller, Gil Goluskin, Laya Raki, Ricardo Bonnemaison, Jorge Montoro, Toby Fox, Fernando Samillan, and Jim Parker. It is about a boy who goes to live with his uncle after his father is unjustly imprisoned. The uncle sells the boy's pet donkey for liquor instead of money to help the father. The boy finds his donkey, but it is injured and must be put to sleep. The boy finds evidence to clear his father, and the priest gives the boy another donkey. You can see several movie stills from the film at this link.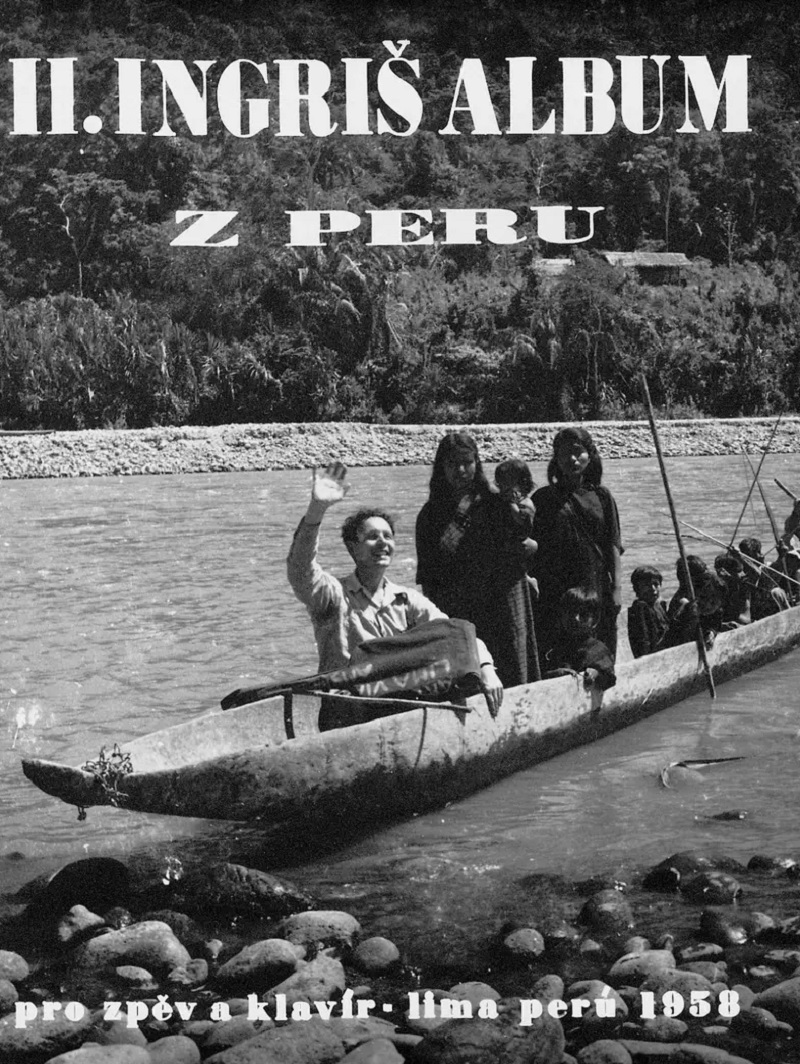 What a tragically sad irony of fate that a man so celebrated abroad – and a man whom Czech history should be so proud – of was consistently ignored in (the then) socialist Czechoslovakia until he was almost completely erased from the history of Czechs and Slovaks. Yet here is one of Bohemia's most distinguished sailors, photographers, travelers, filmmakers, and especially musicians.
While in Lima, Peru, he founded the Czech Theater, where he presented his new plays on various occasions and he continued to compose continuously. He conducted the Peruvian State Symphony Orchestra and wrote Peru mi amor which he dedicated to the wife of Peruvian President Odría.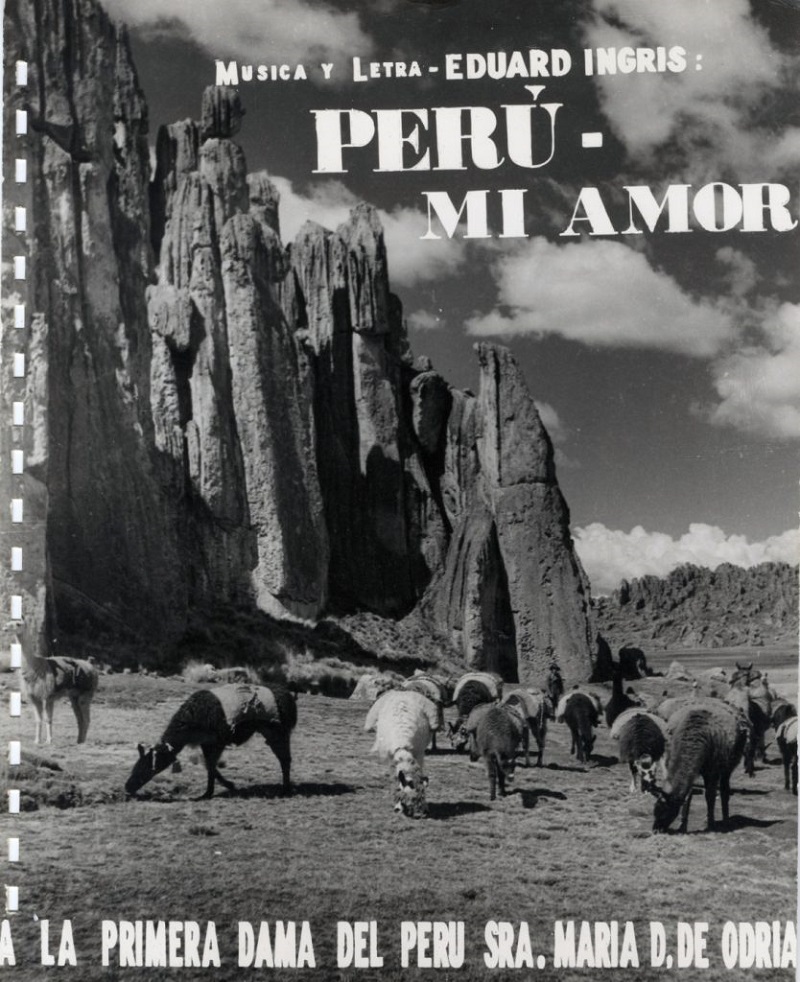 Eduard Ingriš was granted Peruvian citizenship for the valuable services he performed for the Peruvian state. The government of Peru honored him with the following words and text: Acknowledgment and gratitude for his extensive and important work as a Peruanist in the fields of music, anthropology, scientific research, film, and photography, a work in which he showed great love for Peru and continue to strengthen friendly ties and mutual recognition between Peru and the Czech Republic.
Of course, Ingriš scored his own adventure films with his own compositions. As mentioned, Kanuta – From High C's to High Seas, depicts his two balsa raft expeditions across the Pacific, Untamed Amazon and Sailing the South Seas, which told of his return voyage on a ketch from Tahiti to Lima, Peru.
In the 1950s he traveled across the Amazon basin and was one of the first cameramen to shoot among the natives. In his film, Untamed Amazon, we get to experience it through his eyes.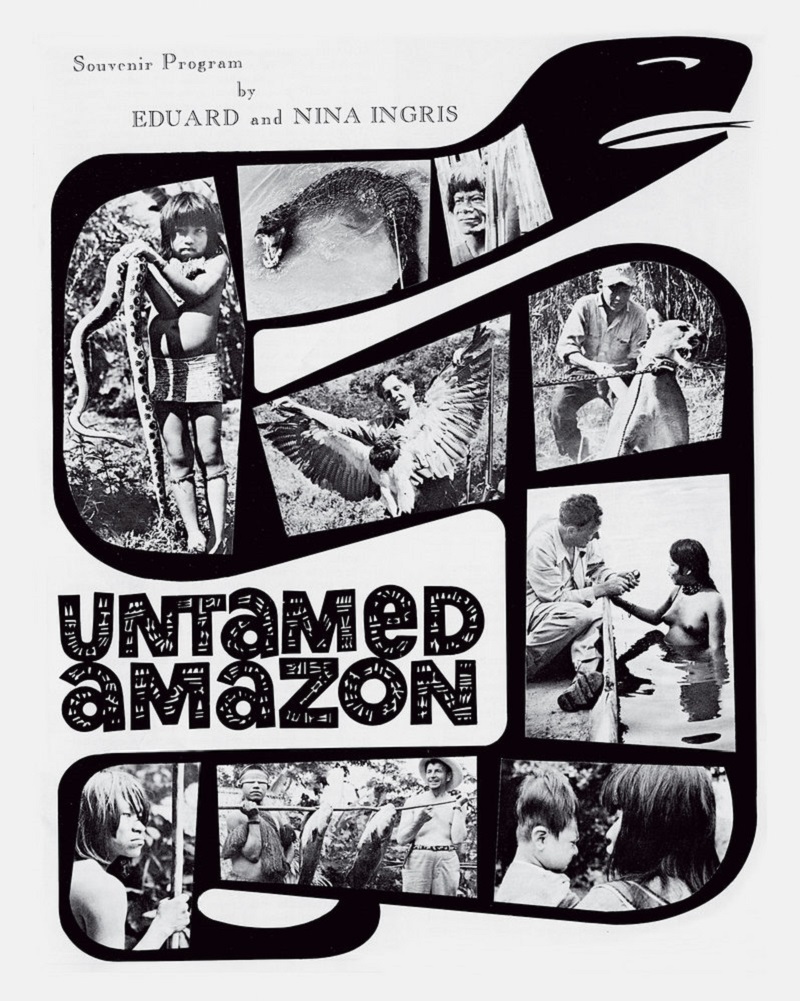 Nina Karpuškinová had never met a man like Eduard Ingriš and he swept her off her feet when she finally did. Her family had taken her to Brazil where she applied herself to operatic singing, appearing on the Ipanema Opera stage. In 1957, the family moved to Los Angeles, California. Her family was in contact with the Czechoslovak ex-pat community in the United States. They took part in the cultural activities with the Sokol organization and with other Czechoslovaks in Los Angeles, connecting with Eduard Ingriš among others.
I have dreamed of a man like Eduard Ingriš since childhood…

-Nina Ingrišová
At that time, (1962) Ingriš arrived in the United States from Peru. Nina Karpuškinová took part in the staging of his operettas; Tam na horách (There on the Mountains, 1963), Maryša (1964), and Okolo rybníka (By the Mill Pond, 1965).
He mixed and mingled with famous Czechs in America and lent his talents with numerous compositions and scores. I recall an evening in the mid-1970s when we went to the Sokol Hall on N. Western Avenue in Los Angeles. The Sokol Hall was very nice but quite plain in terms of decor. On the outside, it looked as though it was a former Arab mosque – at least that was the architectural style. I recall it being funny to see all the Czechs in this building of typical Moorish architecture. The building sat at the corner of Western and Maplewood, between Melrose and Beverly. If you look closely, you can see the little makeshift "SOKOL" sign on the building.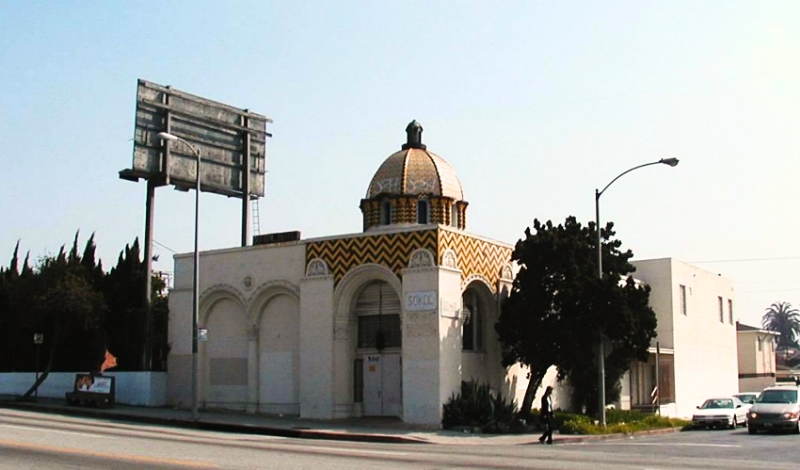 Here is the interior…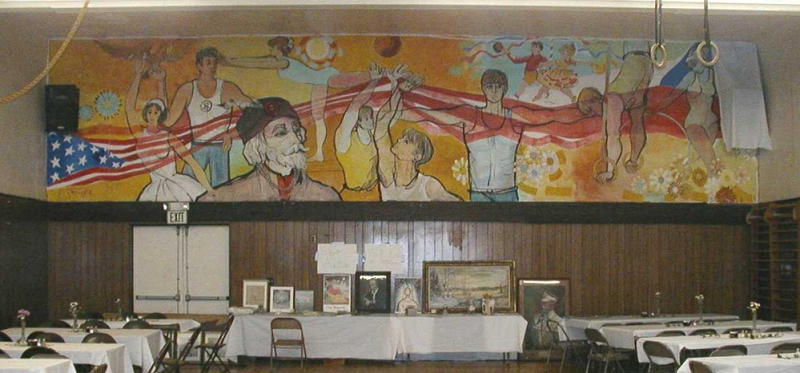 Across the street at the corner (476 N. Western Ave.) was the Heart of Europe Restaurant. My parents told me it was called that because Czechoslovakia is the heart of Europe.
The Heart of Europe was owned by Karel Fink (1909-1982), a musician, actor and restaurant owner. (He changed his name to Finek because the word fink means an unpleasant or contemptible person or one who informs on others!). Fink and his mother used to buy bread from my grandmother, so if any of you remember his delicious Czech bread, it was really my grandmother's! (She owned Marie's Bakery on Hermosa Beach.) It was a small little place but there was a piano and accordion on site and all the Czechs would go there to sit, play music, and sing.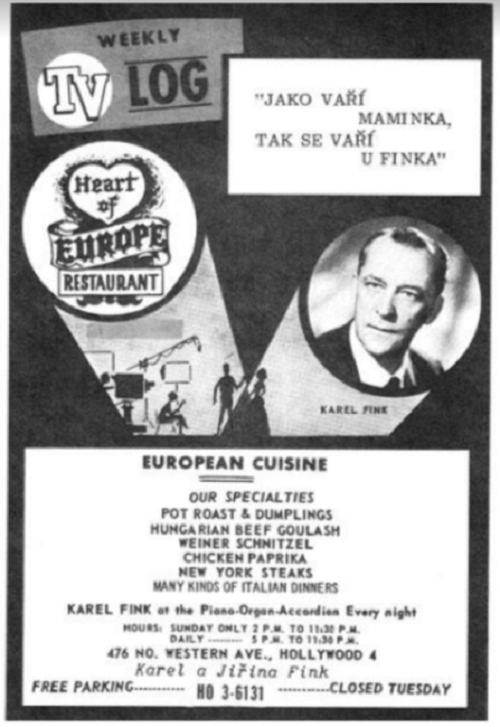 My parent met so many actors, directors, and otherwise "famous" Czechs there, and yet it was very low-key – like a real Czech hospoda (pub) where everyone is a familiar friend. It was so close to Hollywood, that it was really the place to be for the Czechs at the time. The food was good, they served delicious wine, and most of all, the company was unlike any other.
On New Year's Eve in the mid-1970s, my parents and I were enjoying the festivities of the evening at the Sokol Club. Sitting at our table were Eduard and Nina and they were so enjoying the company of my parents and hearing of their emigration to the Mount Airy Lodge in the Pocono Mountains. They laughed so hard when my folks relayed their true story of arriving on a grassy knoll late at night and setting up a beautiful tramping camp, just to be awakened by the police – for they had set up camp on a gold course.
Speaking of tramping, Ingriš asked my father, if being a tramp, if he could sing that old classic, Teskně Hučí Niagara? My father gladly obliged. He sang it the way he remembered singing it by the campfires at Rabštejn. At this point, my father was slightly scolded for not remembering some of the words exactly and we were subsequently invited outside to sit by their camper and listen to how it should be played and sung. There we received the greatest rendition directly from the source. I think about it now and realize what an amazing moment that was!
My father says he remembers it as though it were just yesterday.
This is how my parents, their friends Boris and Eva, and I sat up most of the evening listening to Eduard Ingriš sing, play beautiful melodies, and share the fantastic stories of his adventures. I, probably aged 9 at the time, fell asleep after a while and began to dream of high Peruvian mountains, strong whispering winds blowing across salty seas, and the deep purring of jungle cats in the Amazon. Later, I was awakened to the familiar sounds of tramp music coming from the entire group and the happy voices of everyone singing.
My father said that Eduard and Nina invited us to come up and visit with them in Lake Tahoe but sadly, we never did make it. (Why don't I have opportunities like this now? I'd jump at the chance and document everything!)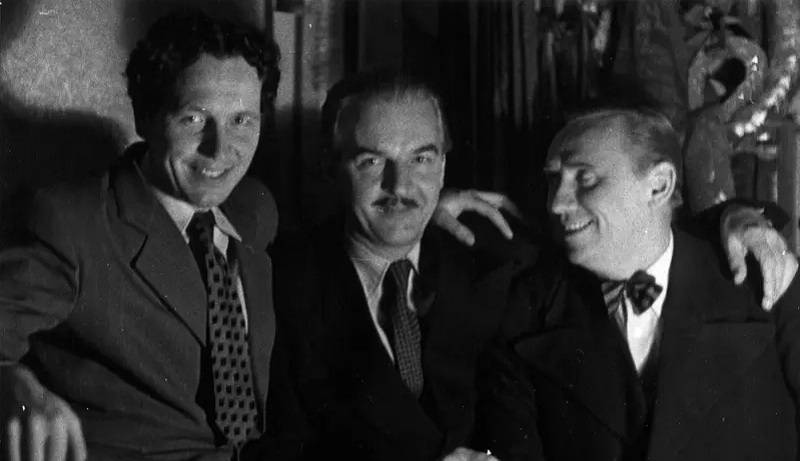 In the photo above, Eduard Ingriš is with Rudolf Antonín Dvorský who you may remember for our post entitled R. A. Dvorský and the Melody Makers (Melody Boys).
In the photo below, the famous musical composer Rudolf Friml congratulates Eduard Ingriš on his successful premiere of the operetta Maryša at the Wilshire Ebell Theater in Los Angeles in April of 1964. We've also posted about him in a post entitled Czech Composer Rudolf Friml and American Music. An inspirational soul, to say the least.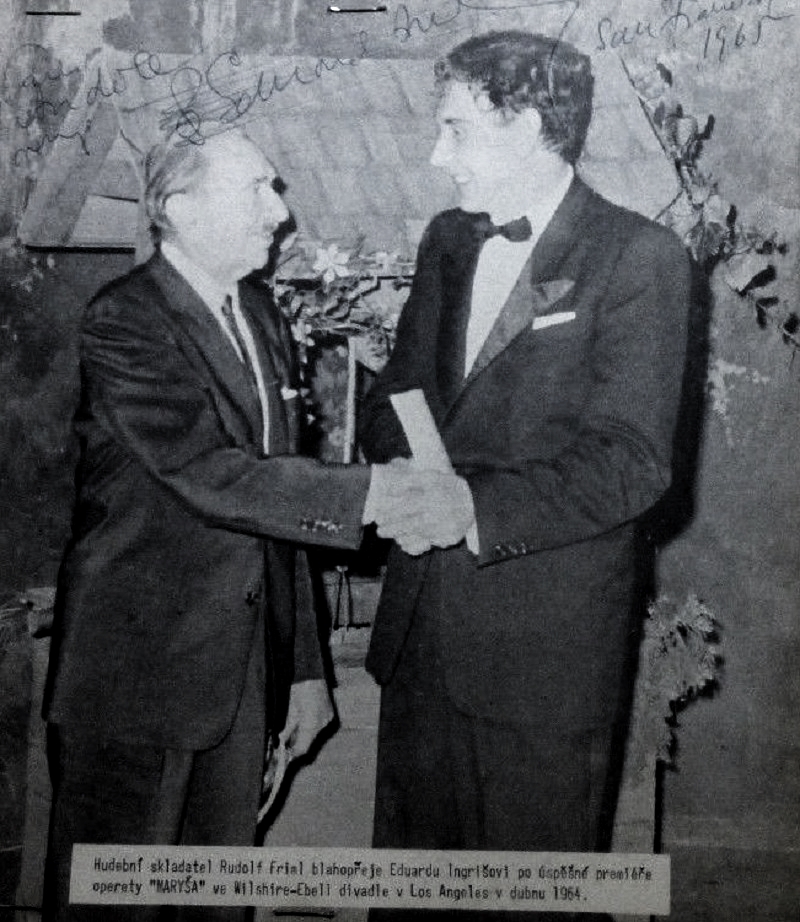 And can you believe it?
Digging around, I found an old program of Okolo rybníka (By the Mill Pond) from 1965 where you can see Nina's role as Vera.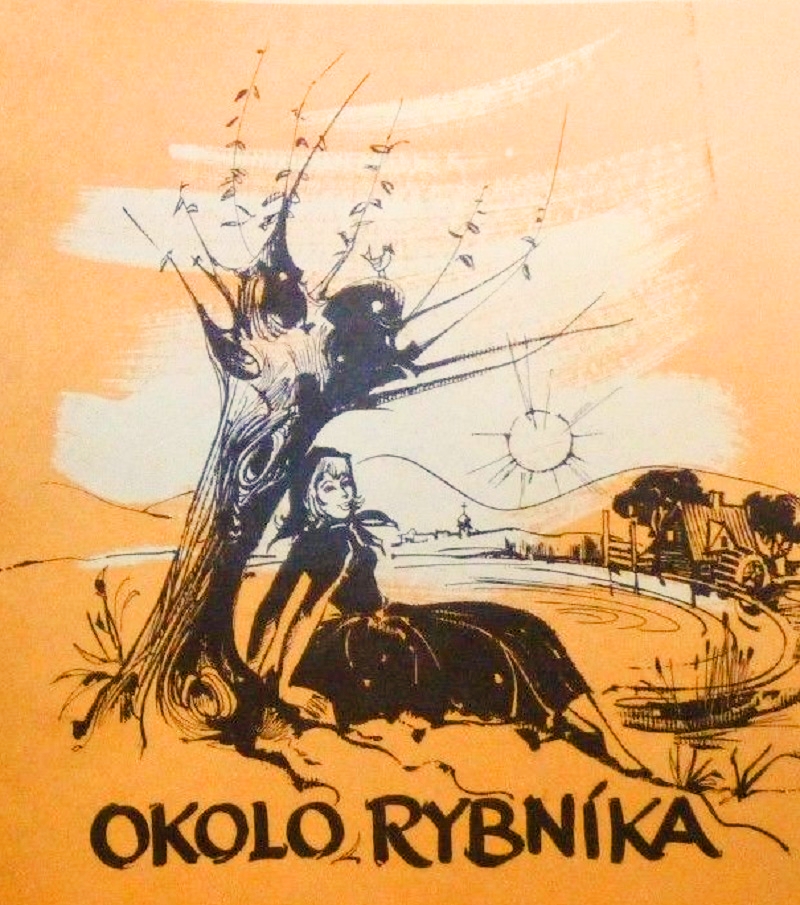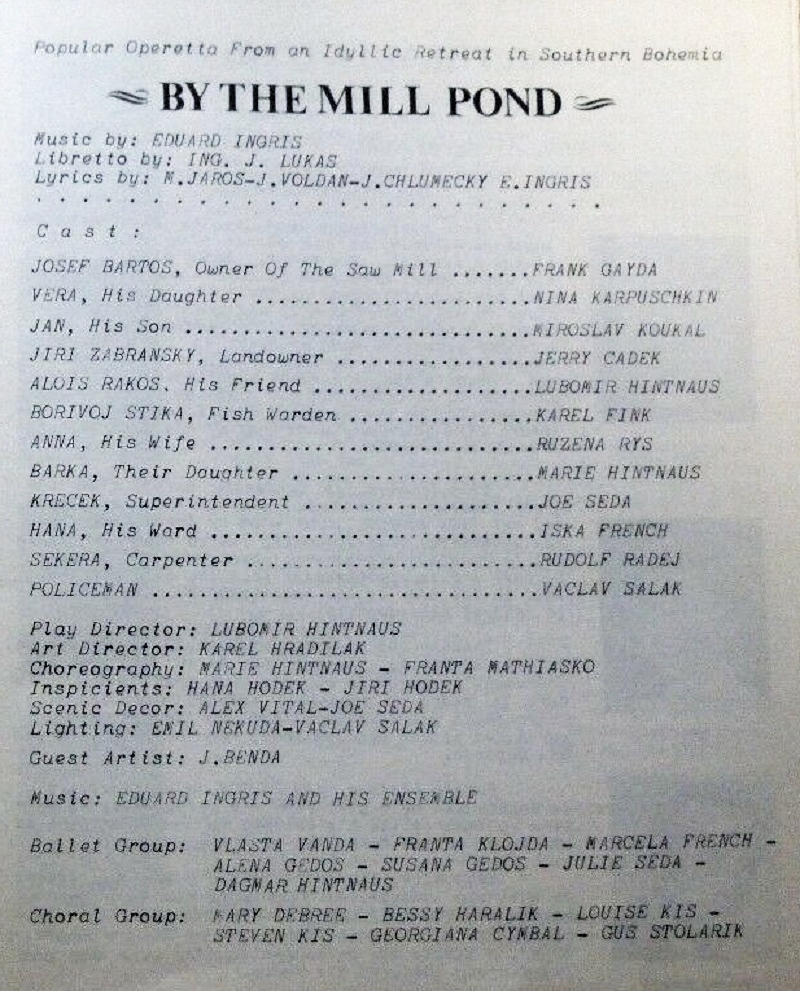 Aside from the Kantuta film being tied up in court, California was good to Eduard. In July of 1964, the Committee of the Czech Catholic Missionary Settlement was established in Los Angeles and he enjoyed being a part of it. My parents also frequented the Czech Sokol, restaurants, and Czech organizations around Los Angeles in the 1970s and this is where my parents spent such wonderful moments meeting so many of their (and my) heroes. In exile, people from the same nationality are happy to come together. As immigrants, we share the want of being with our own kind.
In Los Angeles, Eduard also met Nina Karpushkin, a singer and actress who played a leading role in one of his operettas – and soon they became very close, despite that he was 59 and she was 26. On June 5th, 1965, they were married.
On June 5th, 1965, they were married.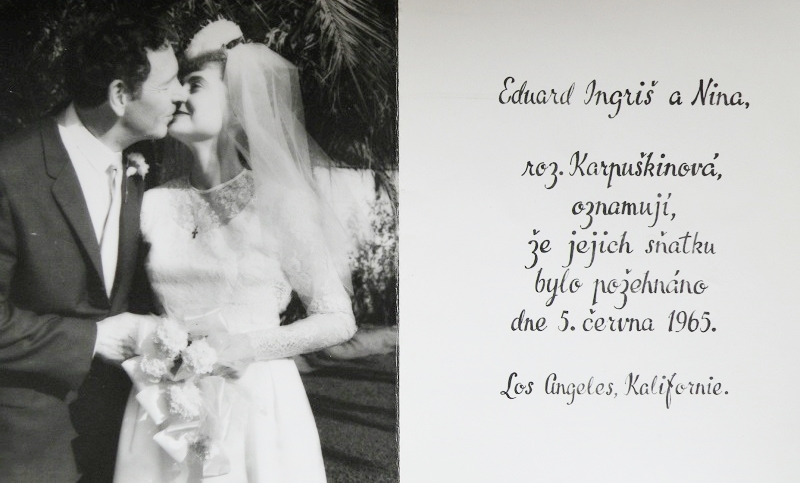 At age sixty, Eduard Ingriš became a U.S. citizen. In 1966, they had a son, Eduard Jr. and in 1968, Eduard and his wife began touring the lecture circuit and personally presenting his three films: La Kantuta; Untamed Amazon; and Sailing the South Seas. They continued this for 10 years throughout the United States, Canada, and Hawaii.
Altogether, they had over 2,500 screenings and lectures during that time. Ingriš later transferred the films and produced them as videos (and I am blessed to have one!) He personally made sure that his films were shown in 600+ cities across the United States. As they traveled, they sought out Czech compatriots and shared their music, adventures, and passion for life with everyone they met. After the end of their nomadic life of traveling the lecture circuit, they finally settled in South Lake Tahoe, California, and opened Heavenly Nutrition Center, a shop selling food supplements and vitamins.
Byl prostě krásný! (He was just beautiful!)

-Nina Ingrišová
In the late 1980s, Eduard began to slow down due to illness. This does not, however, subdue his indomitable spirit. He and Nina continue to meet with compatriots, including Waldemar Matuška who personally delivered his book, Tisíc mil, těch tisíc mil… (A Thousand Miles, Those Thousand Miles…) to him on his American tour.
In 1986 Waldemar Matuška traveled with his wife Olga and his son Waldík to a concert in Tennessee, then left for Florida where he stayed forever. The autobiographical book features stories of the family in the 1980s, including their emigration and their return to Prague in the 1990s. It is a commemorative travelogue, supplemented by several period photographs from their American tours and friendly encounters with other famous personalities, including Ingriš.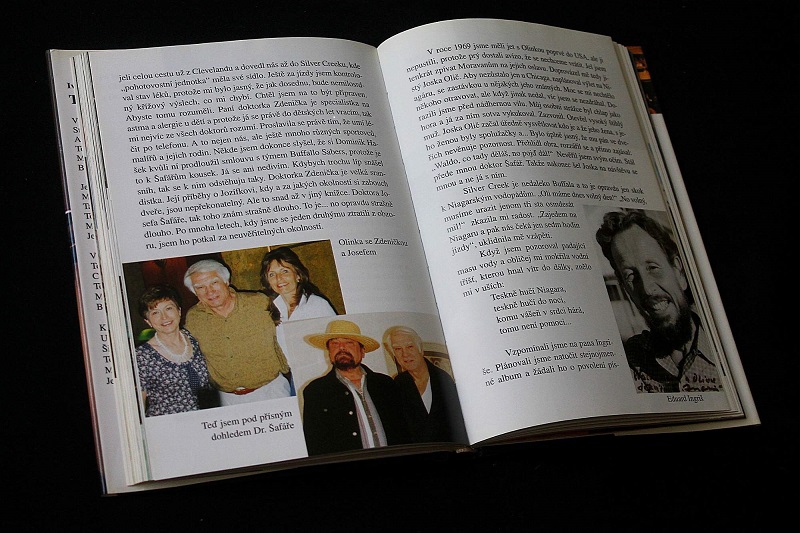 This amazing man was so admired by those who met him that he was even wished a very special Happy Birthday by the (then) President of the United States of America – President Ronald Reagan (on Eduard's 80th birthday)!
Nina eventually sold their store in order to finance the purchase of a computer on which Eduard Ingriš was to write his memoirs. After the fall of the communist regime in Czechoslovakia in 1989, Eduard Ingriš looked forward to returning to his beloved homeland, but his illness wouldn't let him. His final adventure took place at a hospital in Reno, Nevada a month before his 86th birthday, when he crossed the rainbow bridge to the heavens.
Můj domov, obracím se k tobě jako dítě, které se vrací do pohádky, s takovou pokorou a osamělostí.

– Eduard Ingriš
Eduard Ingriš passed away in Reno, Nevada on January 12, 1991, at the age of 85. He died without ever returning back home to Bohemia.
Sadly, he died before his memoirs were ever finished as well. I read somewhere that he never made it past the first chapter. Oh, if only I had been there! If only I had been a little older at the time and doing what I do now. How I would have loved to have brought him and his amazing story into several books, a screenplay, and even a movie! Certainly, his unique life is worthy of such!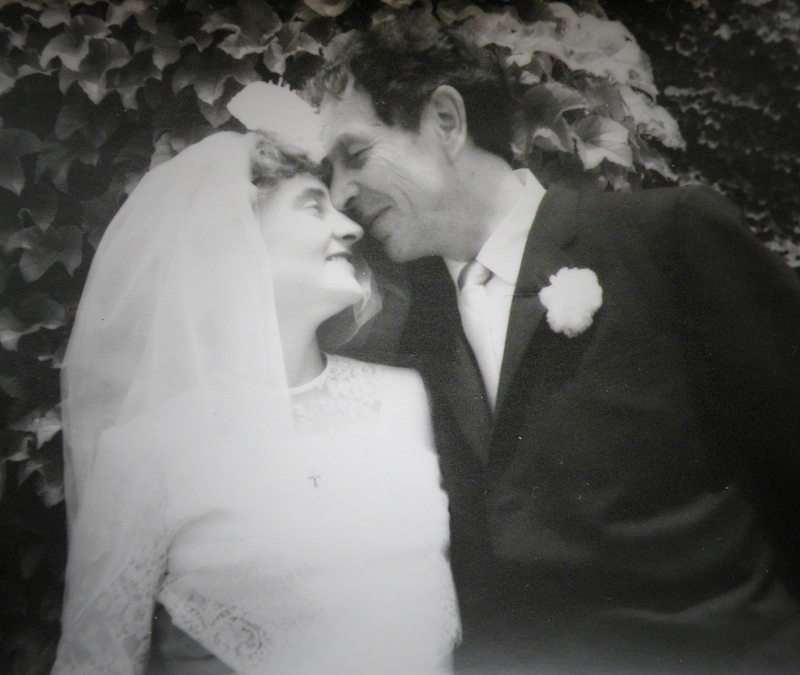 This part is unbelievable to me. After the death of her husband, Nina offered the estate to the Czech Republic and they refused it. (What?!)
The archive was huge! Documenting the incredible life of a man who kept evidence of all his achievements meant someone would have to take responsibility for sixty operettas, operas, and symphonies, over a thousand songs, thirteen documentaries and four feature films, and of course a large number of photographs, along with items from his travels.
Only the Zlín Museum showed interest. The traveler Miroslav Zikmund, who had corresponded with Ingriš for many years, was personally responsible for the transportation of forty-two boxes of photographic and film material, notes, and diary records along with the help of the (then) Minister of Culture, Dostál. The boxes weighed over one ton and thankfully the Ministry of Culture paid for the transportation. This was how in 2002, Mr. Miroslav Zikmund succeeded in arranging the takeover of the Eduard Ingriš estate by the Museum of Southeast Moravia in Zlín where his archival records are now stored.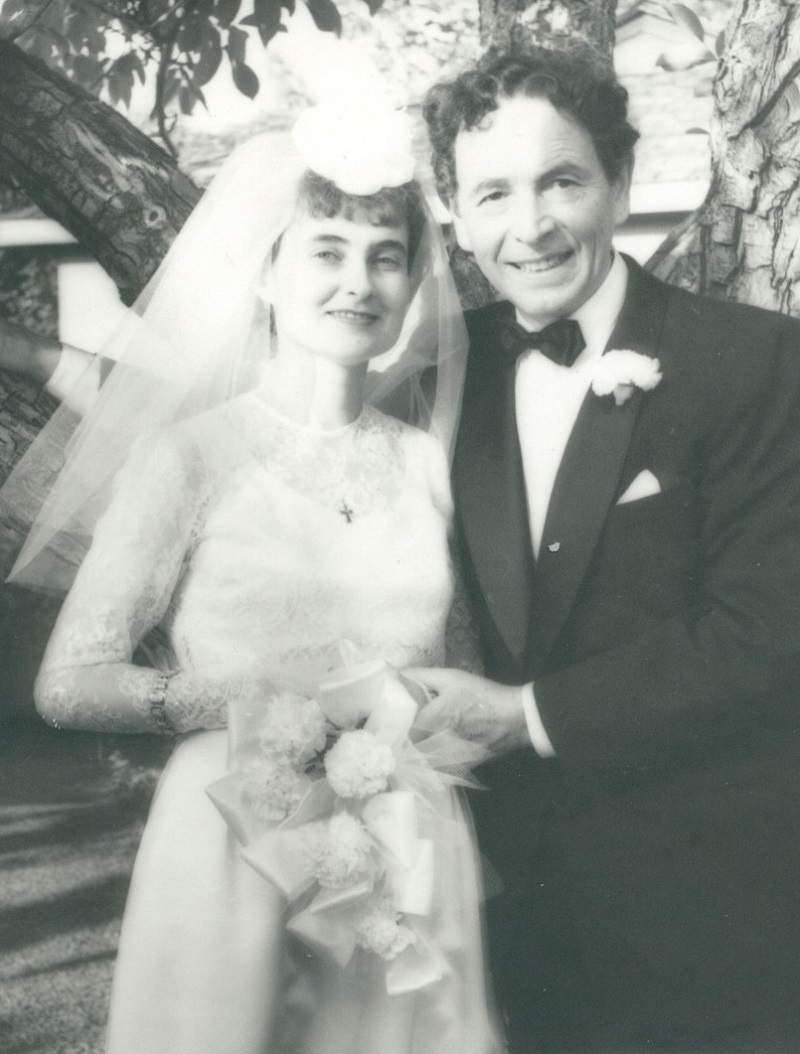 Nina Ingrišova also brought 179 boxes of films with her upon her return to the Czech Republic. In addition, during his lifetime, Eduard Ingriš himself had sent photographs, posters, souvenirs from his rafting trips and his guitar to the Antonín Dvořák Memorial in Zlonice, his birthplace.
What a life!
What an incredible journey!
I remember them looking exactly like this. A real Czech hero and his lovely bride.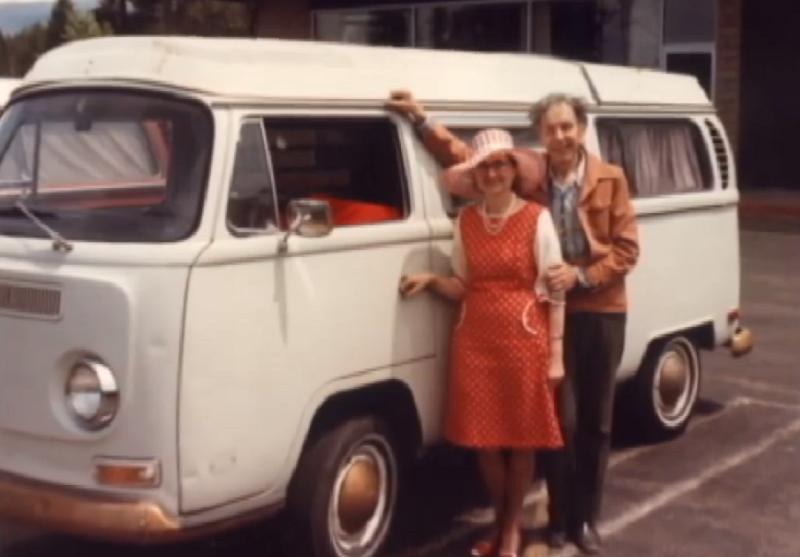 Now a few gifts for you.
There is a lovely video (13 minutes) you can watch here, entitled Zapomenuty Tulák (or Forgotten Waylander) which I am sure you will enjoy.
Niagara and a wonderful short documentary is here.
The Voyage of La Kantuta appeared on this episode of "True Adventure", a TV program hosted by Bill Burrud. This episode shows parts of the first Kantuta expedition in 1955-56. This was led by Czech adventurer Eduard Ingris, who was inspired by the Kon-Tiki expeditions. Ingris attempted to cross the Pacific from Peru, on a raft made from balsa wood. The expedition ended in failure and almost cost the expedition team its lives. A second expedition was launched in 1959, and that raft the Kantuta II made a successful voyage from Peru to Polynesia. Eduard Ingriš enjoyed a long career as a Hollywood cameraman and created documentaries about his own travels.
Eduard Ingris – Czech Television Broadcast Oct.10, 2011 – Raft Voyage – "Kantuta, Twice Across the Pacific On a Raft, In the Wake of the Kon Tiki – Proving Thor Heyerdahl's theory that ancient Inca Indians migrated from Peru to Polynesia and not from European to Polynesia as a once thought of theory and after these two raft voyages of Heyerdahl and Ingris proved that the European theory was incorrect. Finally, after Ingris' second successful "Kantuta" raft voyage, the new Heyerdahl theory about the Incas migrating from South America was proof enough to change and rewrite scientific textbooks, school books, etc. from all around the world. The new theory was now history.
Shortly afterwards Nina Ingrišová decided to relocate back to the Czech Republic where she still lives, in Brno. Their son, Eduard Ingriš Jr. lives with his family in Prague. Click here to listen to Nina's five-part radio memories complete with unique documentary footage prepared by Vilém Faltýnek with technical cooperation by Ladislav Reich.
Eduard's remains were moved to his native village, Zlonice to the Antonín Dvořák Memorial where his urn is stored.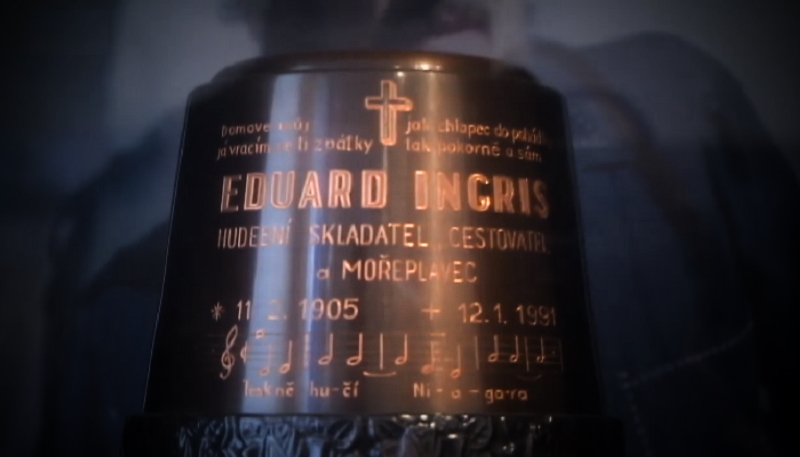 For Czech language speakers, you'll surely enjoy the following video. It is a tribute to Eduard Ingriš which took place on June 24, 2017, at the chateau in Letovice na Moravě. This was a Peruvian-inspired evening organized by his widow, Mrs. Nina Ingrišova, and an important Peruanist Ing. Otto Mountain. Both recalled important moments in the life of Eduard Ingriš in the presence of Peruvian Ambassador Liliana de Torres Muga, Mr. Mayor of Letovice, Vladimir Stejskal, and others. The documentary film Kantuta was also screened and the evening closed with the audience tasting Peruvian dishes and drinking – you guessed it – pisco sours.
Photographs of the evening tribute and how this lost song came to be premiered in 2016 can be seen here.
You will surely also want to listen to this amazing story of his life.
And if you speak Czech, you will also want to watch the video documentary which was featured on Czech television below.
There is also another short video on Czech television at this link.
Finally, people are coming to know who Eduard Ingriš is and how important he is to the identity of Czech people everywhere.
To conclude, I want to share that although the fictitious Jára Cimrman was originally meant to be just a modest caricature of the Czech people, history, and culture; he became an immensely popular protagonist of modern Czech folklore and an ersatz national hero. So much so that in 2005, Jára Cimrman won a public vote to find The Greatest Czech (only the fact that he is fictional prevented him from actually winning).
Personally, I don't think the Czechs need a fictional hero anymore when they are finally becoming more aware of their compatriot – the incredible and inspirational Eduard Ingriš. We should all strive to reach the level of courage and drive he demonstrated in his lifetime, as he truly is an inspiration for the ages.
If indeed a "Greatest Czech" ever existed, I would certainly consider Eduard Ingriš a real-life hero and Superman. Hopefully, his life story has encouraged you to rip yourself away from your computer screen and chase a thrill because while life may be long, time is short.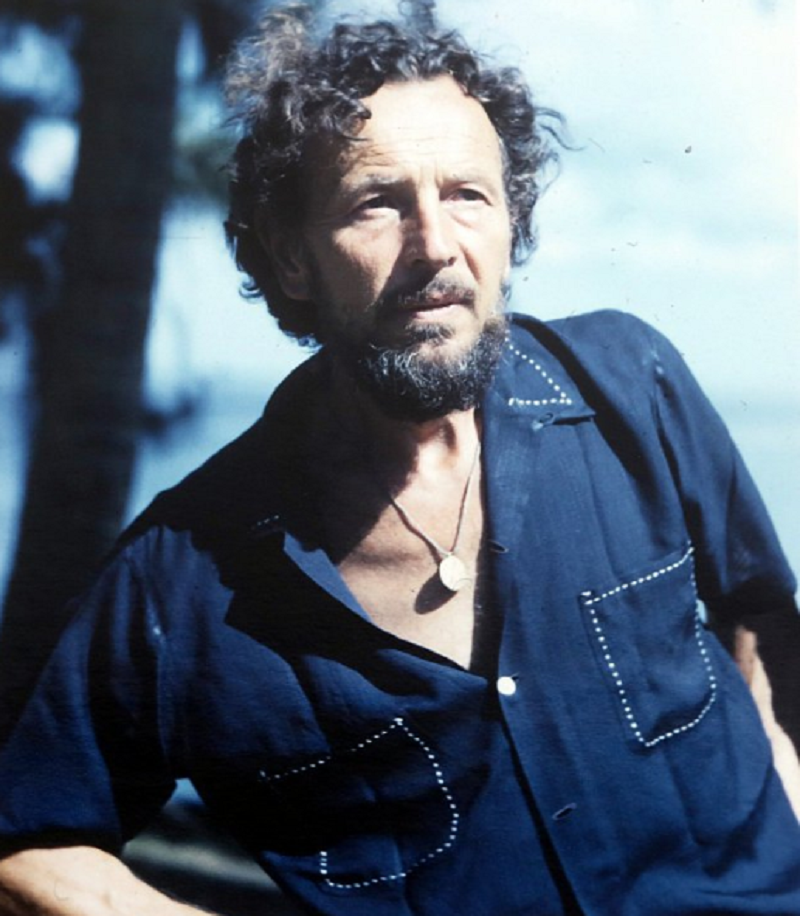 He's got my vote!
Did you enjoy this post today, and learning something new?
I know I did.
I am happy I was able to share this with you today and I hope you'll now have one more interesting story to tell your American friends about the awesomeness of Czechs!
I began researching and writing at 7:00 a.m. and now, at 2:30 a.m. – almost 20 hours later – I am finally finished with this post. There is so much that I found that I did not include and am saving for another post, another day.
Oh, how I wish I had the funding to do a book or even a documentary…
Eduard Ingriš: A truly fascinating life!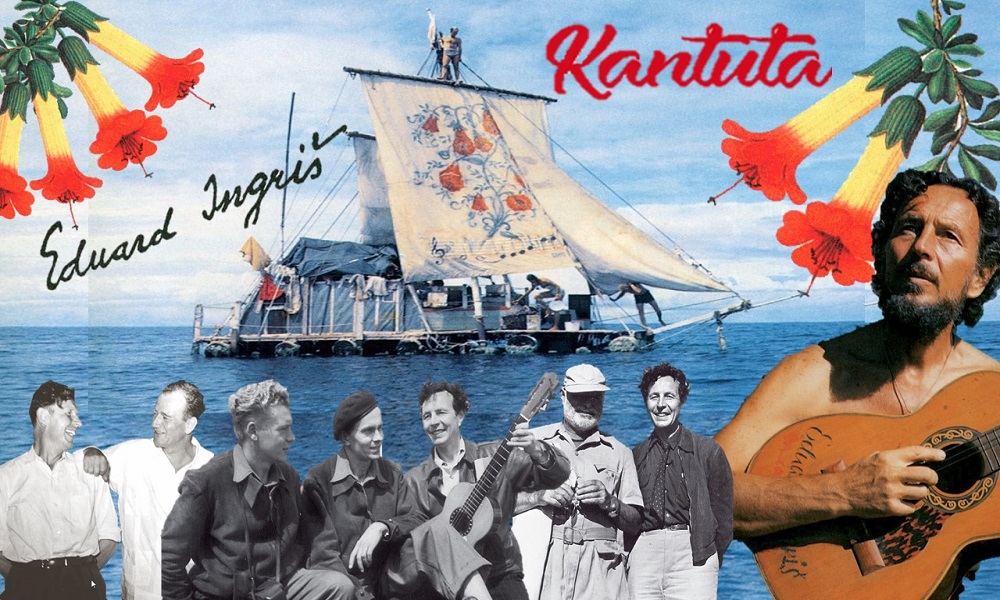 Looking at so many of his photographs and having conversations with my parents and a few friends who knew him, I've come to the realization that I'm feeling quite nostalgic.
Osud tvrdou pěstí, zničil lidské štěstí,
i ten nejkrásnější jara květ
i ten kvítek jara vzala Niagára
ta jej nenavrátí nikdy zpět.

Teskně hučí Niagara, teskně hučí do noci,
komu vášeň v srdci hárá, tomu není pomoci,
komu vášeň v srdci hárá, tomu není pomoci.

– Eduard Ingriš
I suppose that I am sad as well because they just don't make men like this anymore, do they?
But I'll tell you this – if they did, I would be in wedding photos just like the ones above – happy that I finally found the man for me! ;)
xxx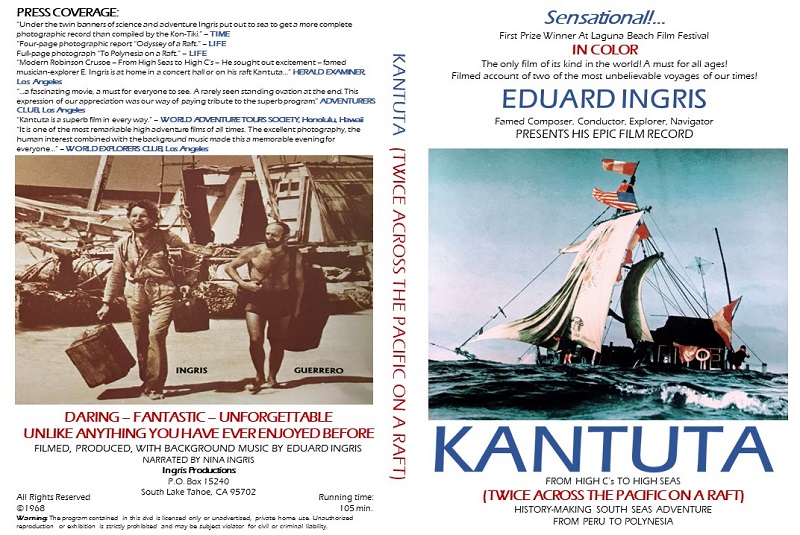 If you would like to purchase the very rare and almost impossible-to-find Eduard Ingris' film KANTUTA (105 minutes) in DVD format, please click this link. 
The price is $25 including shipping in the USA.
* * * * *
Thank you in advance for your support…
You could spend hours, days, weeks, and months finding some of this information. On this website, we curate the best of what we find for you and place it easily and conveniently into one place. Please take a moment today to recognize our efforts and make a donation towards the operational costs of this site – your support keeps the site alive and keeps us searching for the best of our heritage to bring to you.


Remember, we rely solely on your donations to keep the project going.
We appreciate you more than you know!
If you have not already subscribed to get TresBohemes.com delivered to your inbox, please use the form below now so you never miss another post.