You may want to begin today's post by listening to this lovely song performed by an aging Rudolf Antonín Dvorský (3+ minutes). This is the last recording of R.A. Dvorský. In fact, the lovely film clip was created on June 21, 1966, and shortly thereafter, on August 2, 1966, Dvorský died.
Today we honor his lovely music which lives on…
Swing singer and composer R. A. Dvorský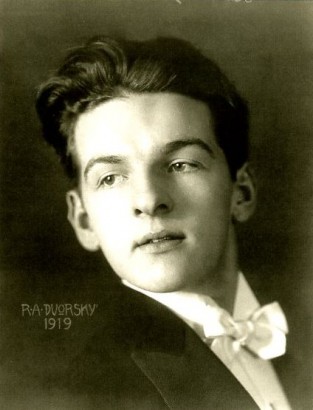 Rudolf Antonín Dvorský (March 24, 1899 – August 2, 1966) was a very talented singer and the leader of the Czechoslovak dance band, the Melody Boys.
Known as R. A. Dvorský, he also graduated from business school, but he was more involved in the arts profession.
Music was his love and his passion.
He wrote his first musical compositions at the age of sixteen.
After graduating school, he left for Prague in 1919 to attend to his future musical career.
Dvorský first started working in a music publishing house as an editor. On the side, he also worked as an actor.
He started in the cabaret of Karel Hašler in Lucerna, later in the Cabaret Červená sedma. He also applied and worked in radio which was just beginning then and by 1924, he had his own radio music program.
Motto: Poúnorový bolševický režim všechny lidi, připomínající demokratické časy, pronásledoval již pro samu jejich existenci – označil je dokonce neuvěřitelným názvem "bývalí lidé" a snažil se jejich vliv na smýšlení společnosti maximálně eliminovat…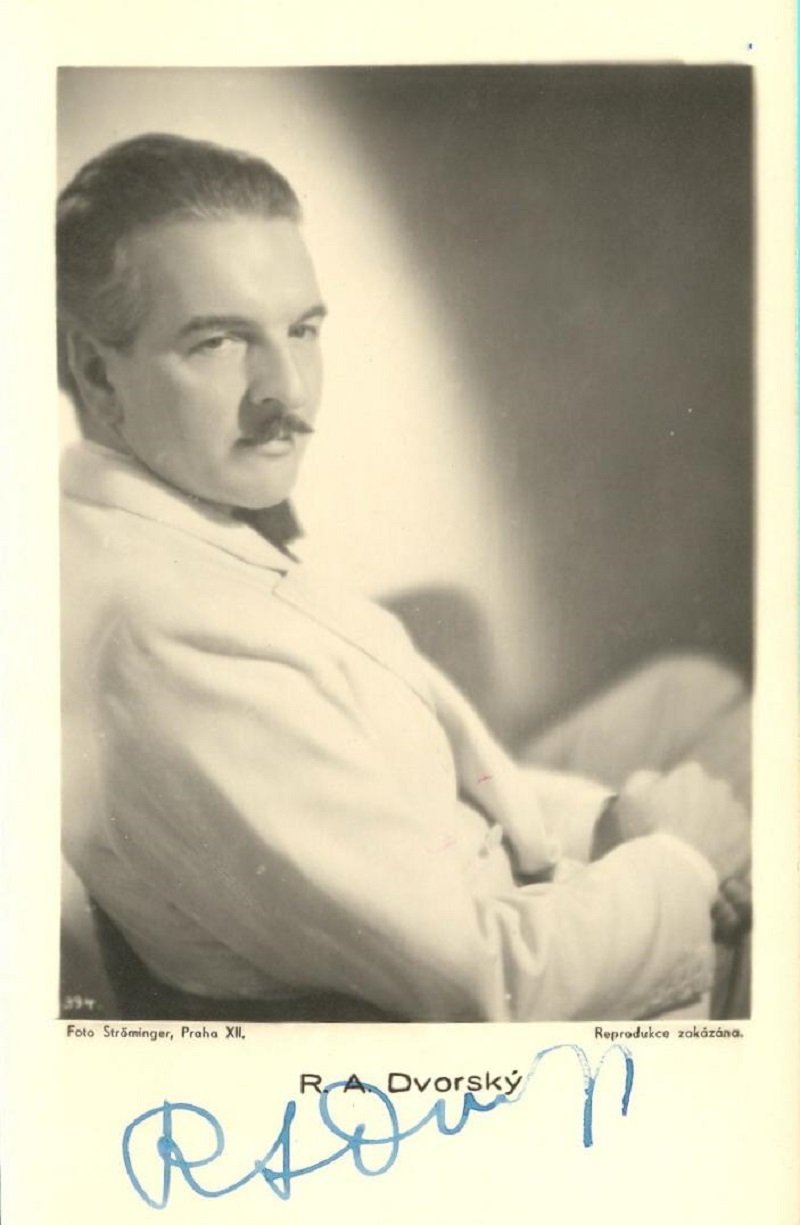 He played the piano with the violinist František Cinka and with D. Alex, who played the banjo.
Hearing him, already established František Cinek invited R. A. Dvorsky to collaborate and work in his orchestra known as the Melody Makers.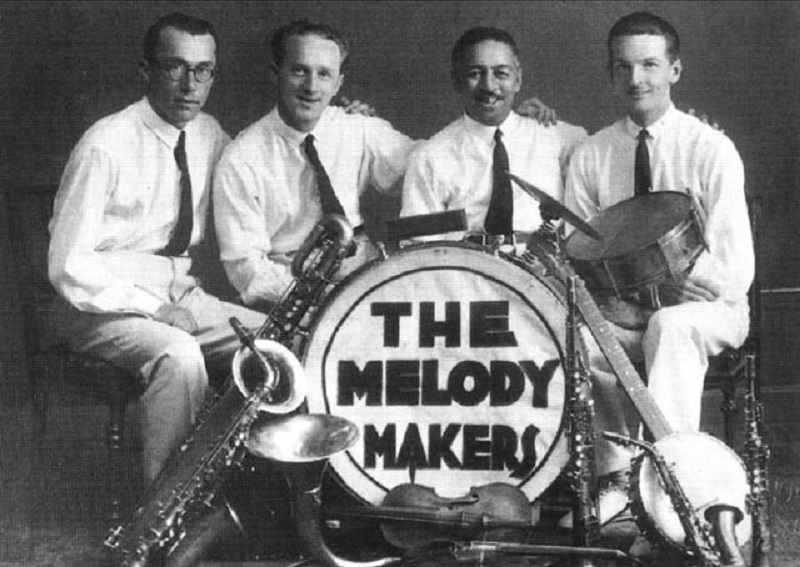 Rudolf Antonin Dvorský performed with them from 1925 until 1929 when he founded his own Melody Boys orchestra.
This musical group existed until 1945.
The members of the orchestra showed a great deal of abilities, played on several musical instruments, sang.
Also, the genre of the Melody Boys musical style was varied. The members of the orchestra played tango, swing, jazz and folk songs.
The leading singers of their time, such as Inka Zemánková, Arnošt Kavka, Mila Spazierová – Hezka or Jiřina Salačová, performed with R.A. Dvorsky.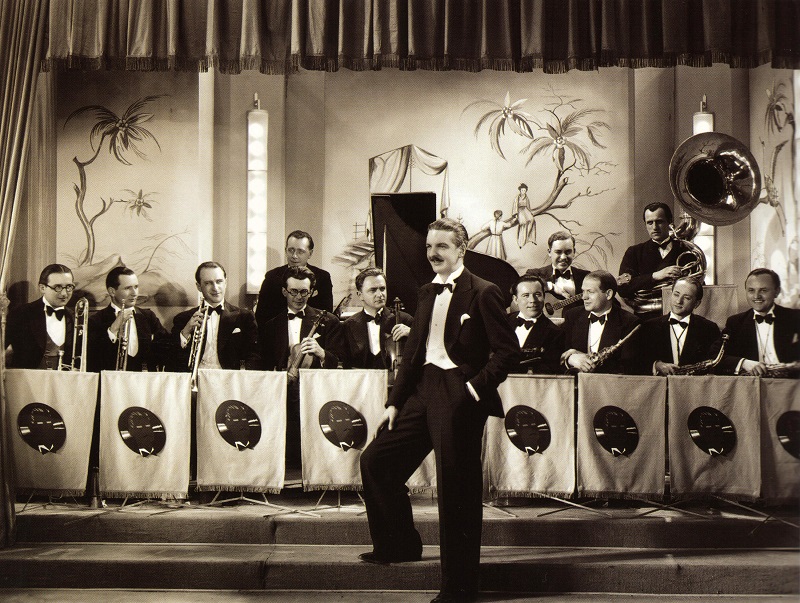 Rudolf Antonín Dvorský was not only a singer, composer and conductor but also an actor.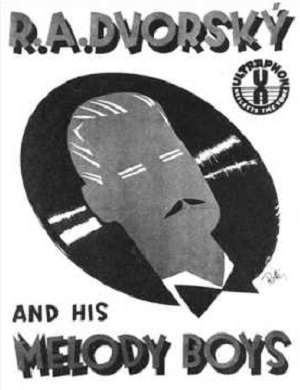 Since 1931, he appeared in a number of successful films in roles of mostly minor importance, but he has often sang as part of his role so that the audience can admire not only his masculine look but also a beautifully rendered voice.
Together with his band Melody Boys he appeared, for example, in the film PAN OTEC KARAFIÁT (1935). He played a large character role in the well-known melodrama KRB BEZ OHNĚ from 1937. In the direction of Karel Špelina, he studied the beautiful Hanna Vítová as Elena in the character of her mysterious husband Vilém Kristen.
He also sang in the famous KRISTIÁNOVI (1939), in the role of Don Manuel appeared in an ageless story about the poor girl who came to luck – MADLA ZPÍVÁ EVROPĚ (1940).
R. A. Dvorský was also the publisher.
He began his publishing house in 1936. He especially published modern dance music. He worked in the publishing house after the Second World War, helping to bridge the pain of losing his son Miroslav, who died in 1947. It had always been and Dvorský's wish that his son Miroslav would lead the family business but unfortunately, the inexorable fate took its toll.
And a the bad fate would continue…
R. A. Dvorský's publishing house was then nationalized in 1949, and was taken over by the publishing house Orbis. See the order here.
It is not surprising that, after these life and professional disappointments, R. Dvorský made the decision to leave Czechoslovakia.
Together with several friends, they planned to travel abroad in 1950.
One of the organizers was Pavel John, from Czechoslovak Airlines' radio telescope. The journey was to be carried out by hijacking an airliner during a test flight. The plane would then land on a meadow near the village Dřevčice, where a group of other potential emigrants were expected to meet, R. A. Dvorský among them. However, the plane never appeared so Dvorský and his friends returned home.
After this attempt, he let go of his intention to ever leave Czechoslovakia. But with more bad fate, the Secret Police learned of this attempt three years prior and Dvorský rapidly found himself standing before the court.
He was accused not only of attempting to emigrate, but also of high treason.
His arrest took place on September 16, 1953. In the subsequent trial, he was sentenced to three and a half years.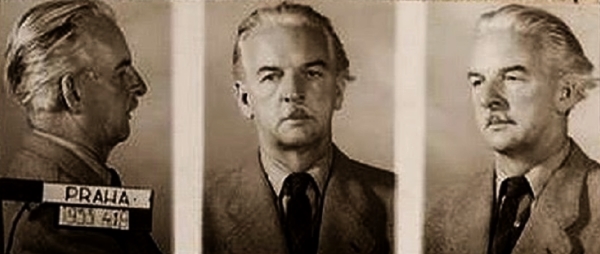 Like thousands of other political prisoners, R. Dvorský was subjected to bullying and humiliation in prison. The Bachar refused to publish packages sent by relatives and disciplined him, for example, only for the illicit teaching of English. Finally, taking into account his state of health (tuberculosis), R. Dvorský was released from prison on May 10, 1956.
His situation was not easy. He was faced with health problems, and he never completely recovered from the death of his beloved son. The only consolation he ever found was in his greatest strength, his music.
He started composing songs again, and in 1959 he recorded a great success with his song Ráno a večer (Morning and Evening), which ranked third in the competition Hledáme písničku pro všední den (We are looking for a song for the weekday). The music was allowed but it was not until 1965 that the Bolshevil regime allowed him to publicly perform. Sadly, that was only one year before his death.
Dvorský died on August 2, 1966 in Prague.
A year later, his song called Pohádka o konvalinkách (The Fairy Tale) became a best-selling record, with him never receiving such news in his lifetime.
We're sharing this excellent documentary in three parts (in Czech):
Part One
Part Two
Part Three
There is also a wonderful playlist containing this documentary series and 15 songs is located at this link.
Sources: Wikipedia, IMDb, Wikipadie, Kinobox, Atllanka.
Enjoy!
If you have not already subscribed to get TresBohemes.com delivered to your inbox, please use the form below now so you never miss another post.
---
Remember, we rely solely on your donations to keep the project going.
Become a friend and get our lovely Czech postcard pack.