Wouldn't you agree that the memories we collect should be an inspiration and a lesson in life, especially for future generations? We do. After all, this is one of the core principles and goals of our site. Therefore, we were very pleased to discover The Czechoslovak Talks. Their aim is to preserve the life stories of Czechoslovaks from around the world, and they have already begun doing just that.
They have had the chance to meet with many Czechoslovaks from all around the world, and these amazing exiles have shared their stories. They have a lovely website, and a book.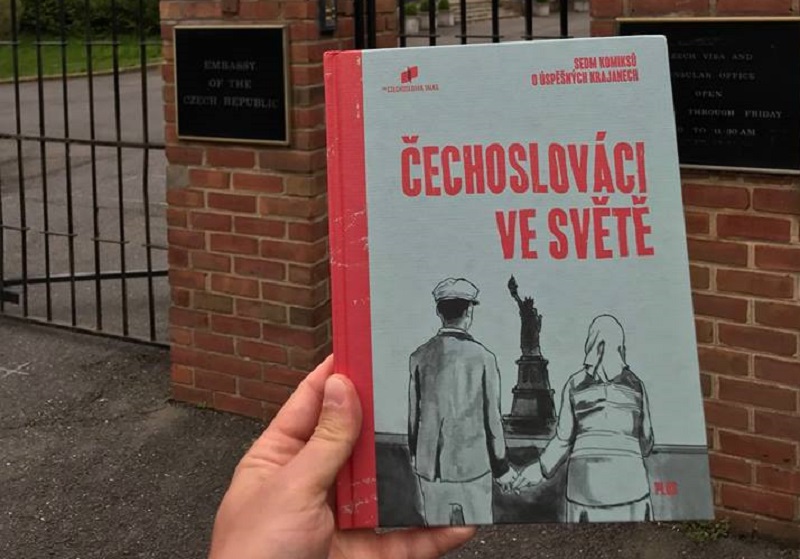 They too, like us, are seeking submissions of Czech stories.
While we are seeking long life stories of 100+ pages for our Czech and Slovak friends at Distinct Press, they are interested in much shorter stories of about 600 words. (They also request you to attach a few photographs and biographical information with your submissions.). You may learn more and inquire about sharing your story (or a story of your family member) here.
Our heritage and history are very important. Czechs are located all over the world and personally, each one I have met has an amazing story. Our future generations will honor and cherish these stories; which is why we believe in the importance of The Czechoslovak Talks project and wanted to share it here with you today.
Their website already has several of their stories online and they make for fascinating readying. You can preview some people they have already received stories from and access their stories by clicking on the image below:
The Czechoslovak Talks are the stories and memories they collect. They are an inspiration and a lesson in life, especially for future generations. They regularly publish these narratives at their website, and they are available in both Czech and English. Visit their website to learn more.
xxx
We know that you could spend hours, days, weeks and months finding some of this information yourselves – but at this website, we curate the best of what we find for you and place it easily and conveniently into one place. Please take a moment today to recognize our efforts and make a donation towards the operational costs of this site – your support keeps the site alive and keeps us searching for the best of our heritage to bring to you.

Remember, we rely solely on your donations to keep the project going.
Thank you in advance!
If you have not already subscribed to get TresBohemes.com delivered to your inbox, please use the form below now so you never miss another post.