Last week we wrote about the Historical Depeche Mode Concert in the CSSR . After the famous concert, Depeche Mode returned to Prague with their photographer Anton Corbijn and he took this series of beautiful photographs.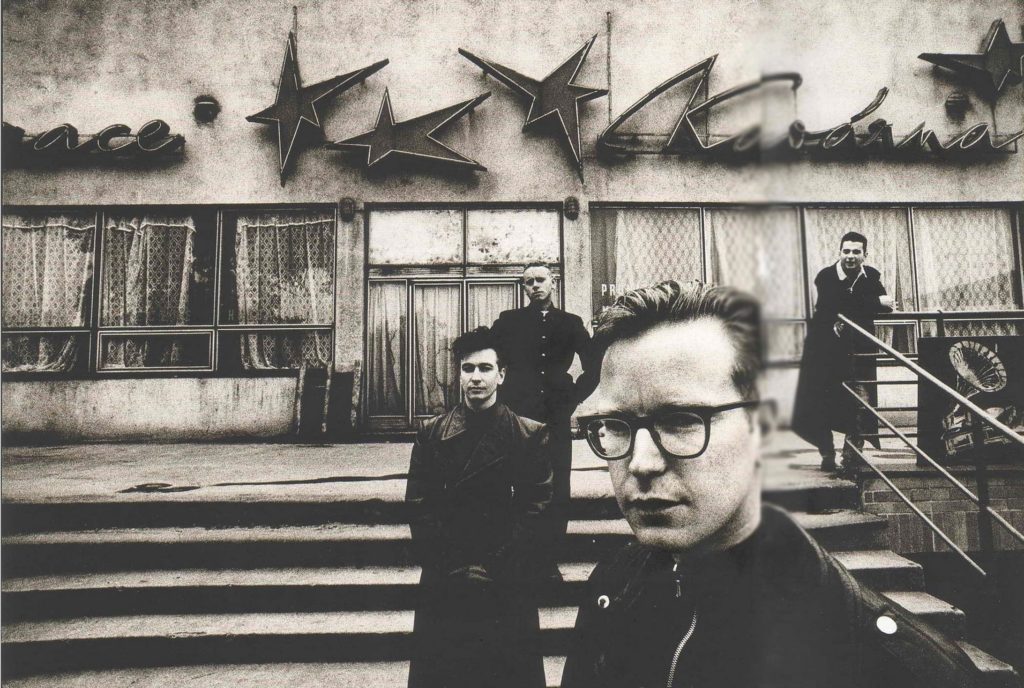 Yes, Depeche Mode, back in the CSSR.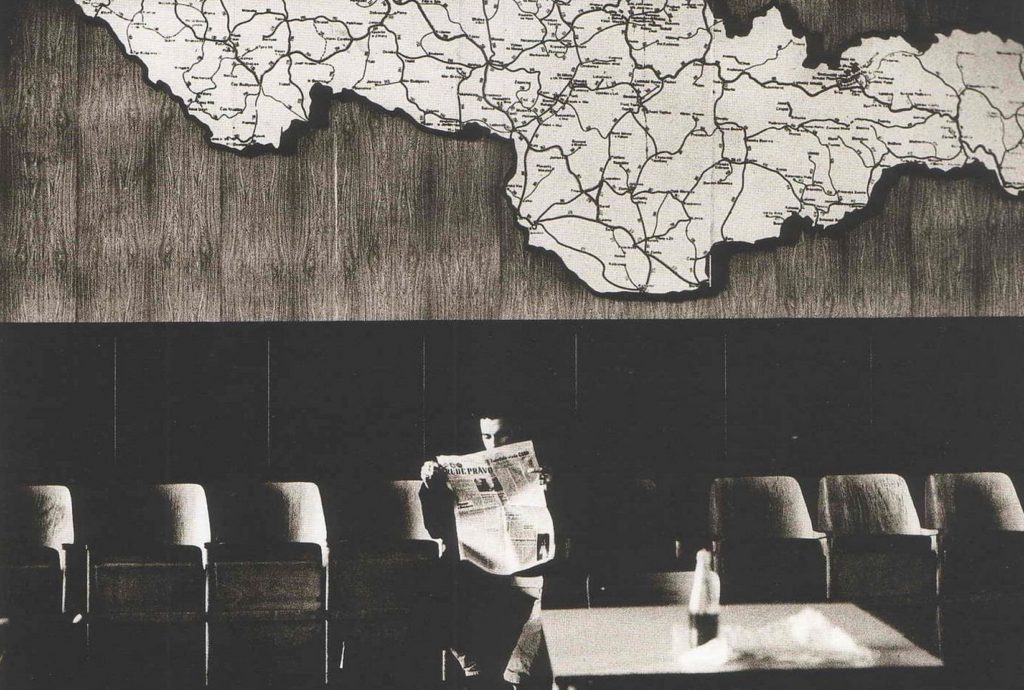 The photographic style of Anton Corbijn is instantly recognizable. His images of Depeche Mode exploring Prague in 1988 are immersed in a foggy haze, covered with what appears as a coarse grain.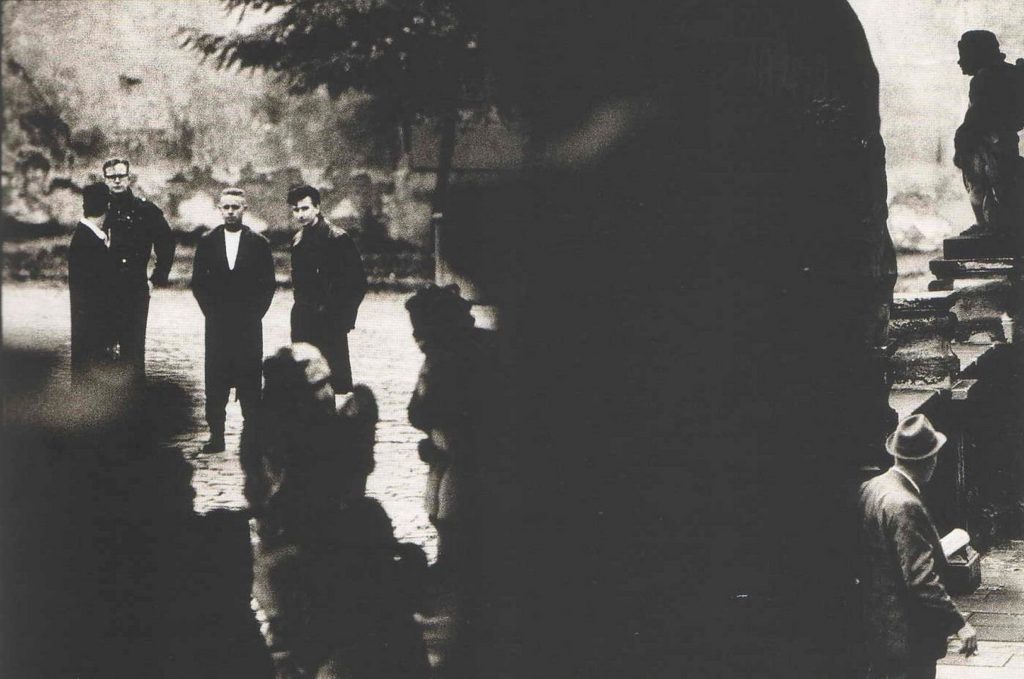 We look at a photograph and the figure in the foreground is out of focus. He has captured the romance of exotic cities, boundless expanse of prairies and the lonely feeling one can have at large airports.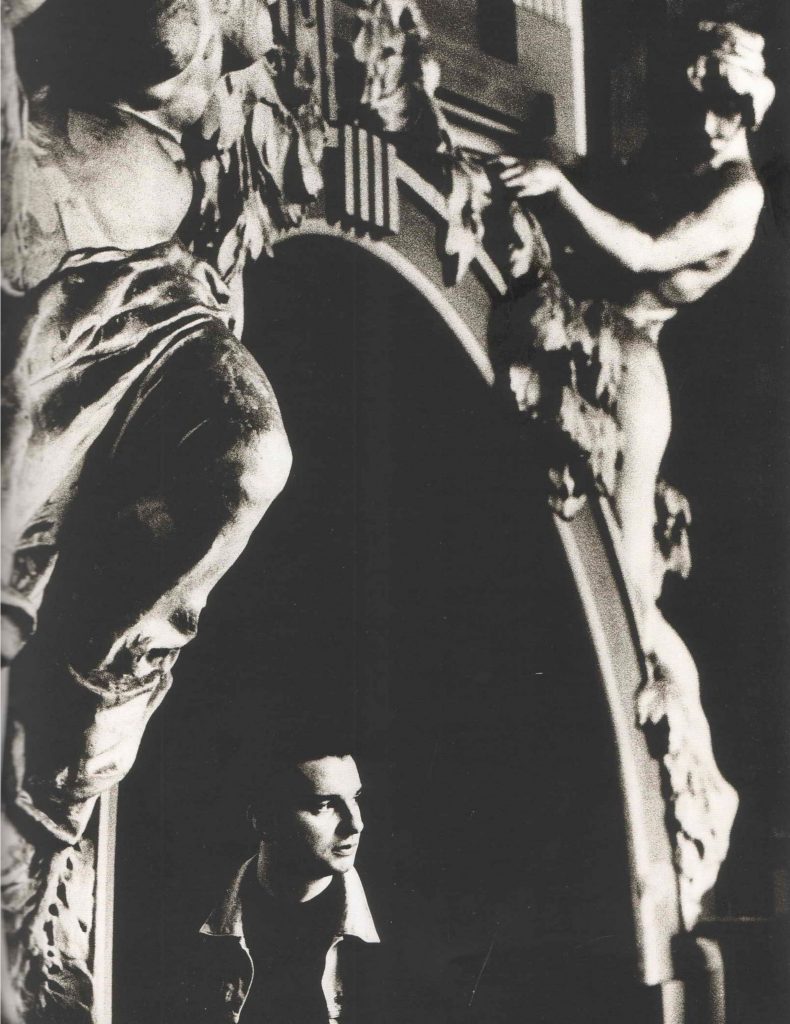 But today we are in Prague with none other than Depeche Mode who affectionately proclaim Corbijn 'the fifth member of their group'.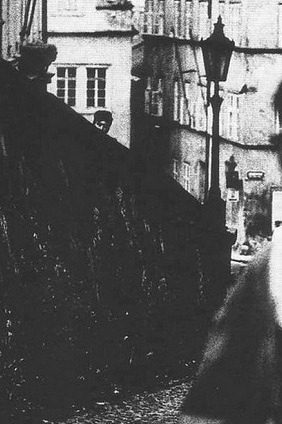 I love the wonderful shots he captured where they look like ordinary young people in the city.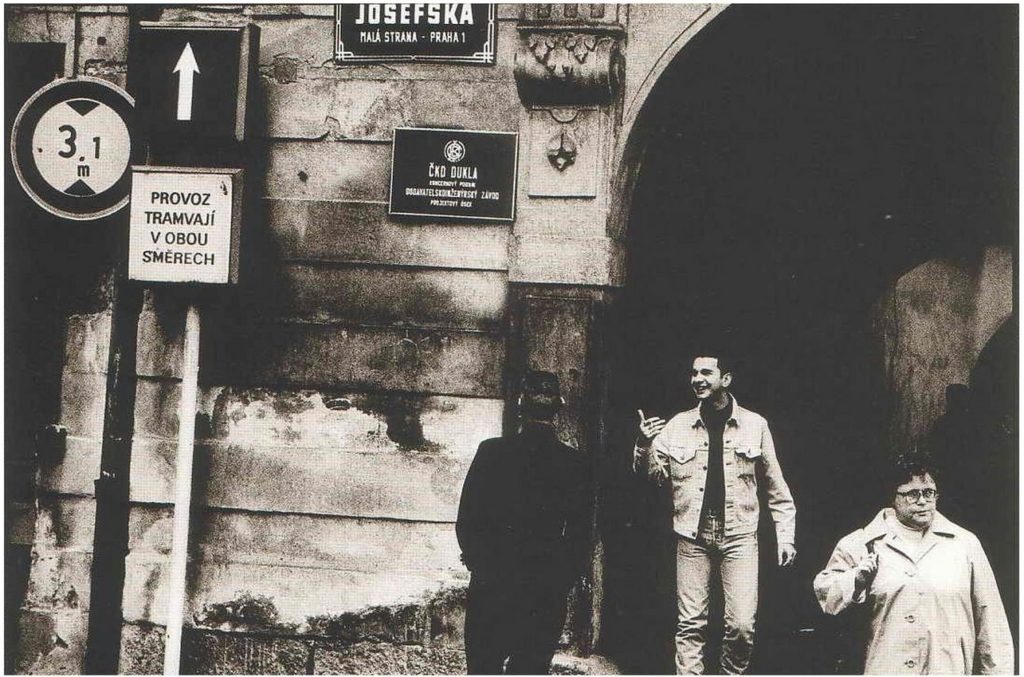 Seriously, don't they?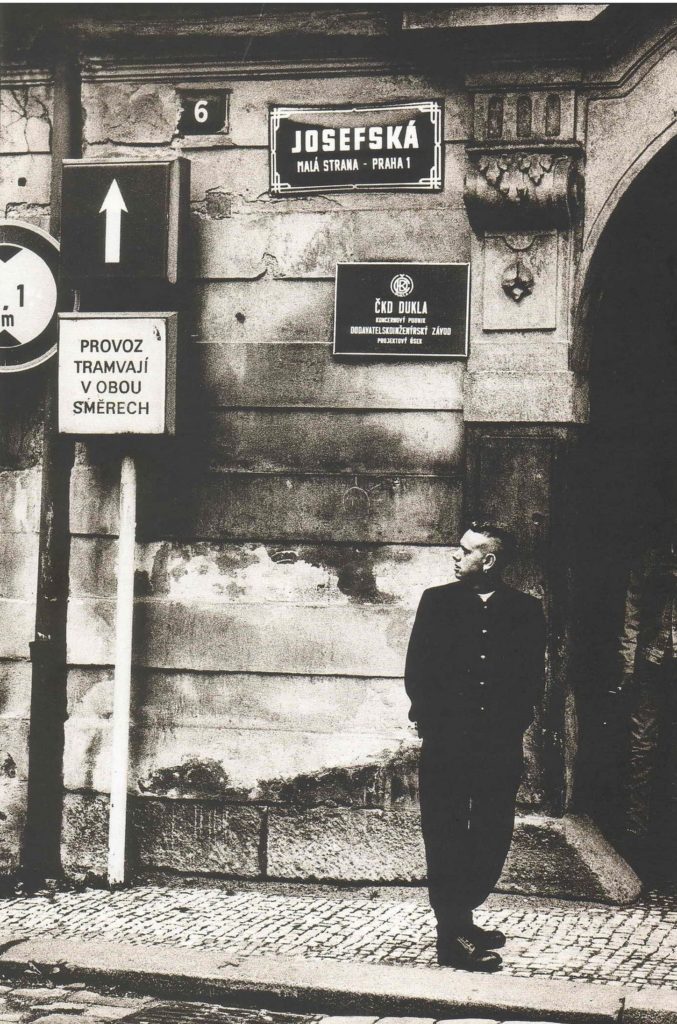 Through the magic of his lens and black and white magic, Dave Gachen and Martin Gore feel more like poor orphans in a hostile reality than international musical celebrities.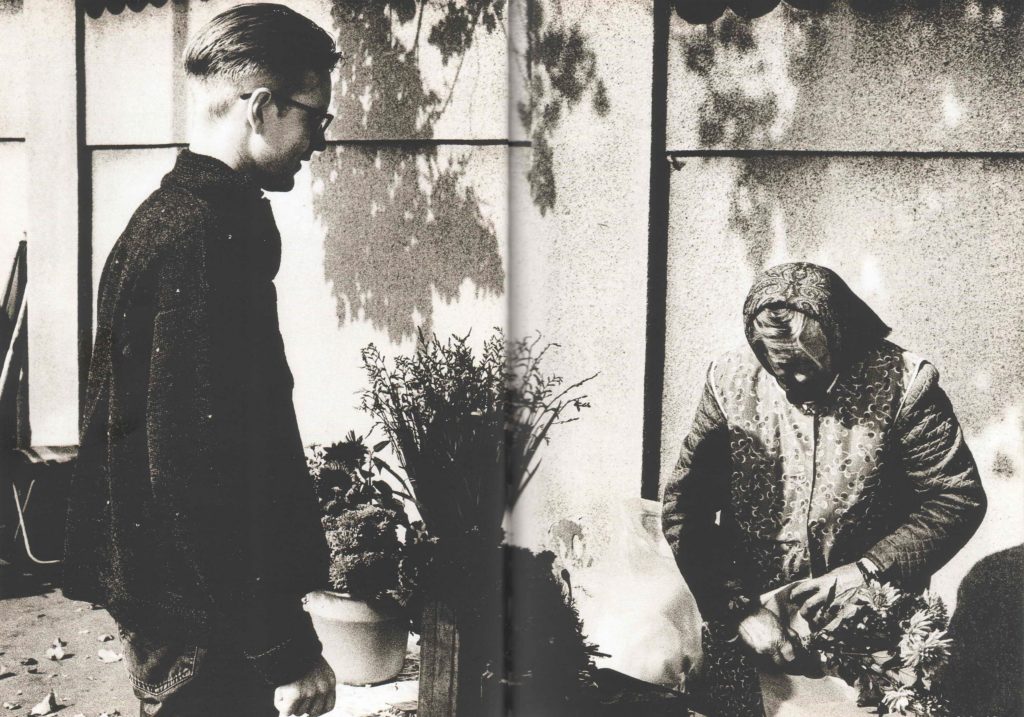 Only Corbaijn could have thought of dressing up Depeche Mode's vocalist in an ermine robe and sending with a folding chair an endless climb up the heights of royal loneliness (Enjoy the Silence), populating the clip for the song Walking in My Shoes with freaks from paintings of his compatriot Bosch and crucifying him on the cross of the decrepit Santa Claus (Nirvana, Heart Shaped Box).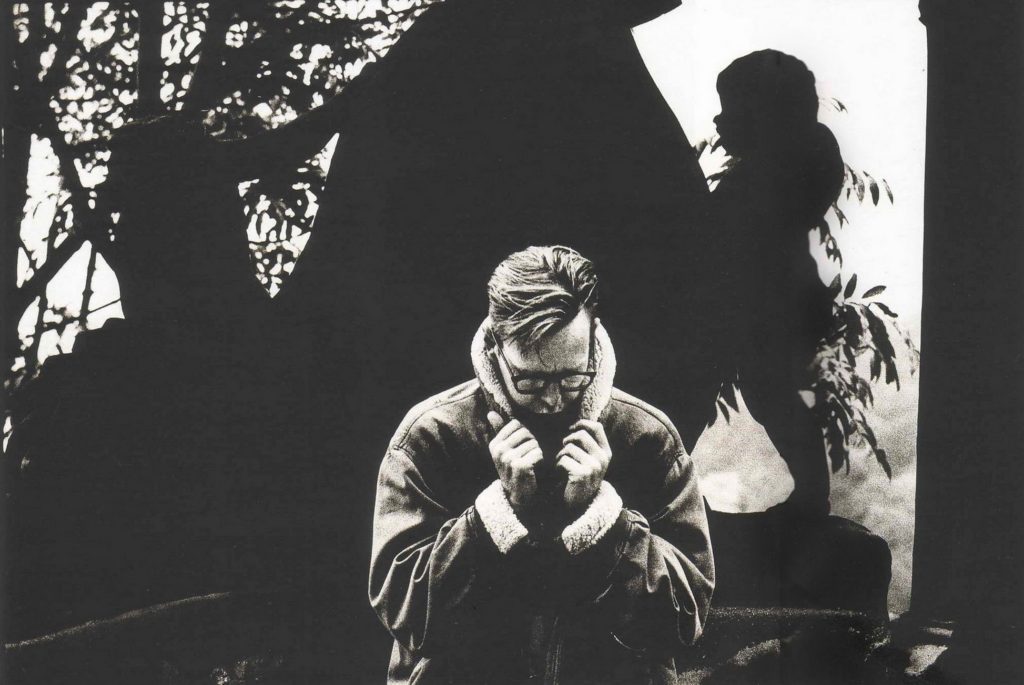 Here we see a much somber Depeche Mode exploring Prague in 1988.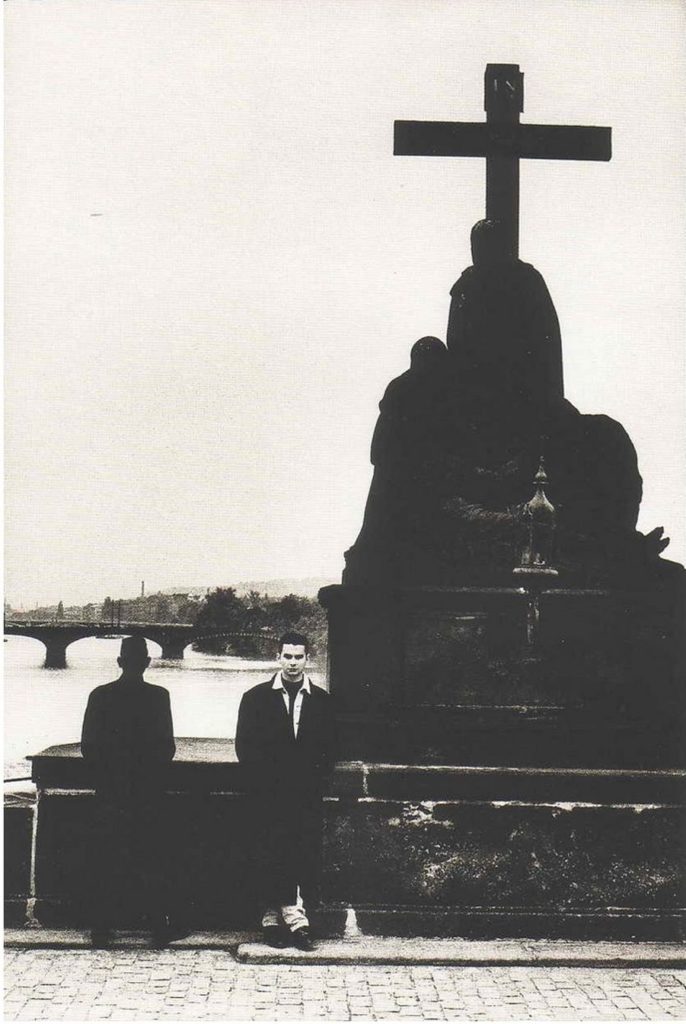 What beautiful moments he captured of the band, and while they are dark and somber, they do not in any way appear menacing, even though you know some communist guard is watching them from just around the corner.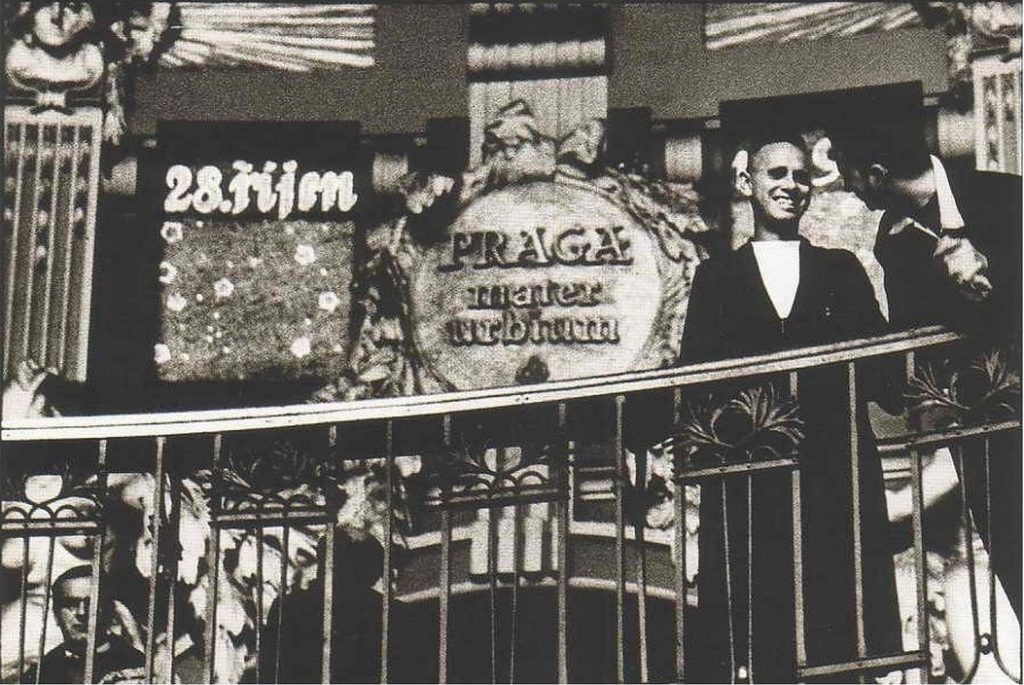 "I picked up the camera because I love music with all my heart. You know, it's usually difficult to get to the musicians, but if you are a photographer, you have a plausible excuse for this."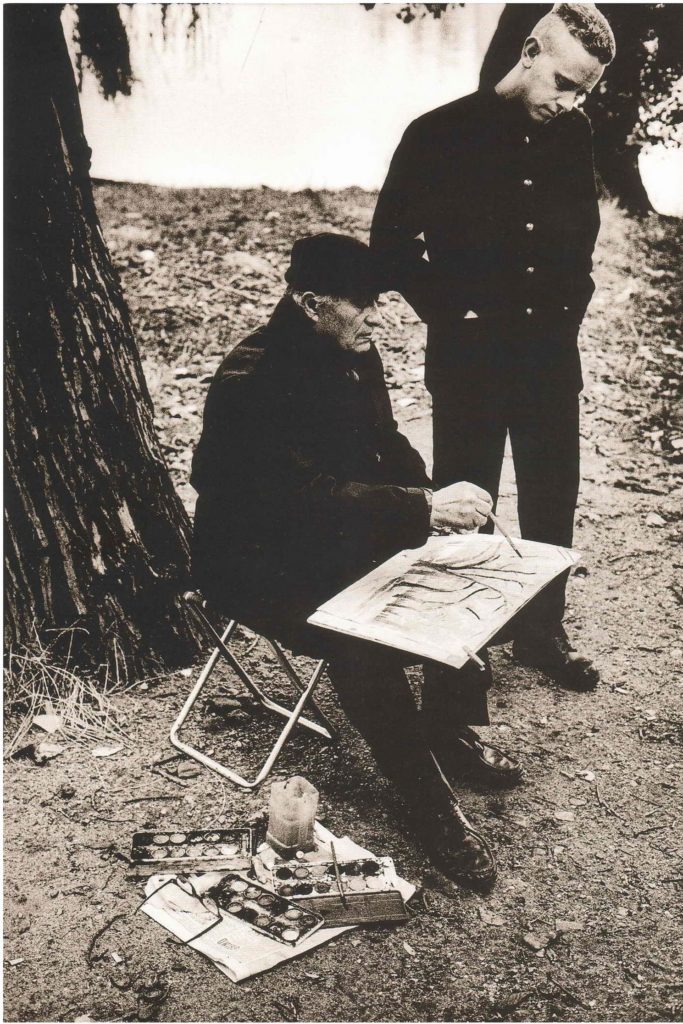 "If you look at my work, you will understand that my view, I hope, is somewhat deeper than the reflection of gloss."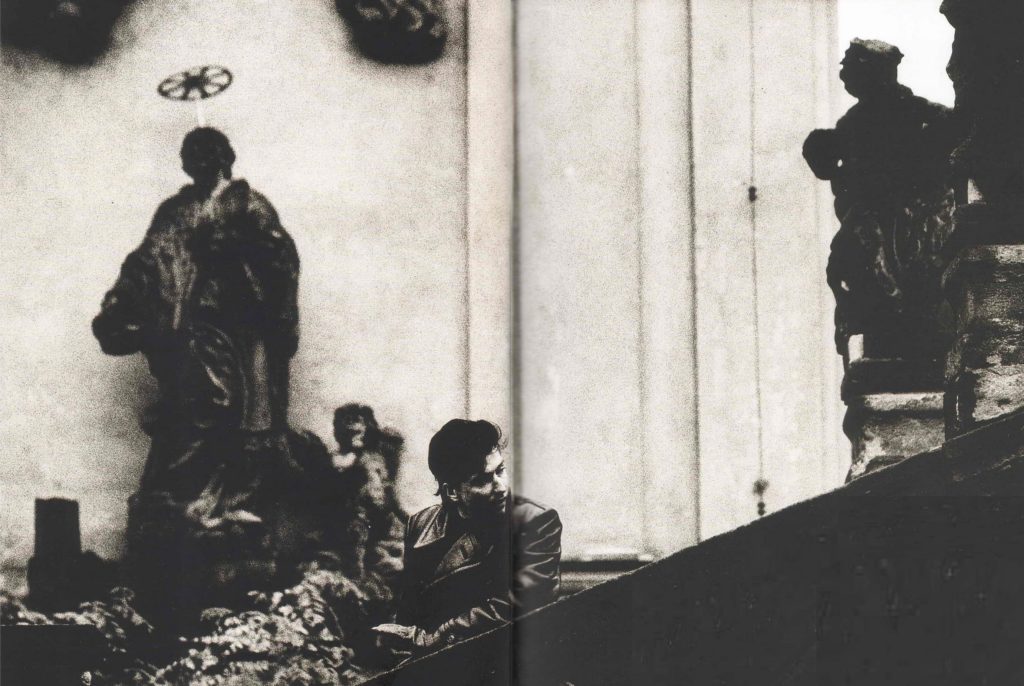 "I work with a specific model, and whether she is famous or not, this is not so important."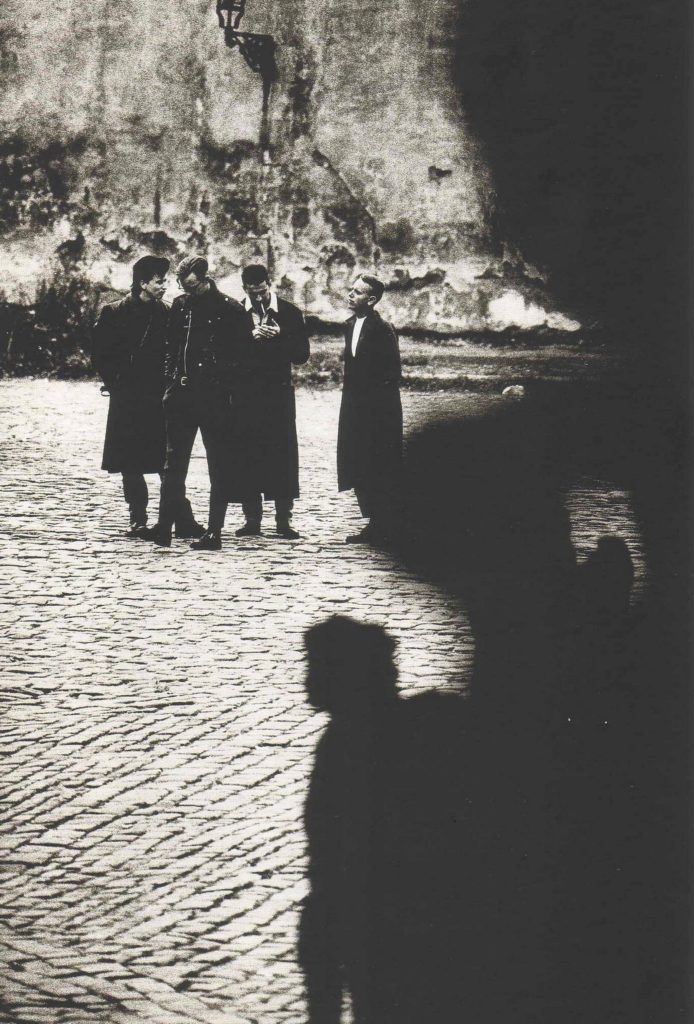 "I never shot a digital photo series – I'm such an old-fashioned guy. It seems to me that film is better. I shot a little on a mobile phone, for which I apologize to Kodak."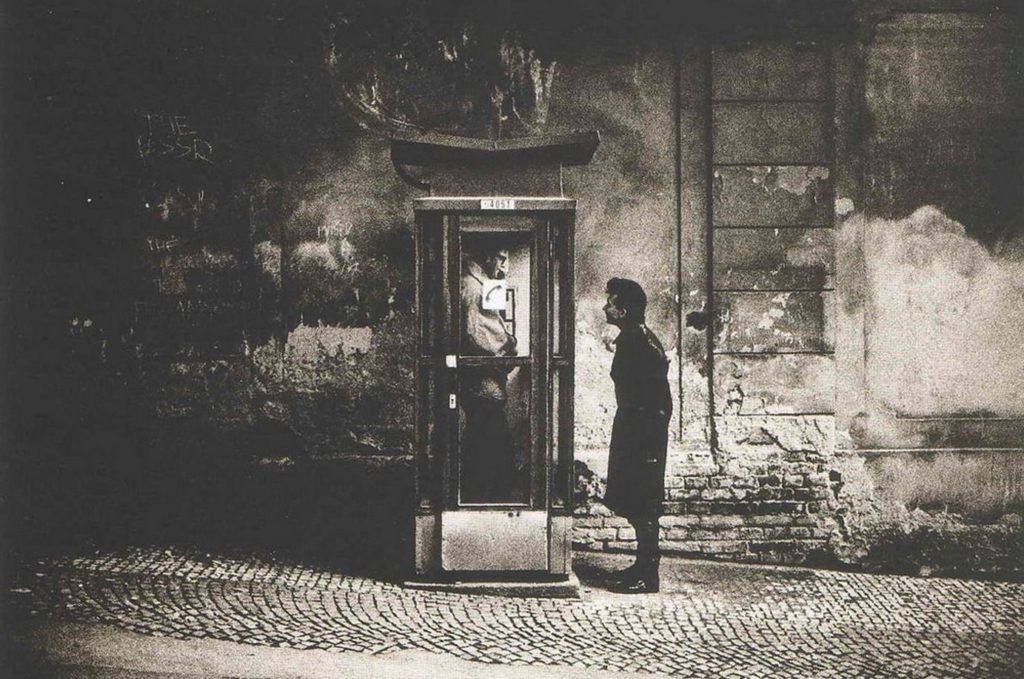 Anton Corbijn comes from a small village and his photographic eye hints at that influence. At 17, he moved from tiny village to small town and photographed the Rocking Tigers group there, which no one had ever heard of.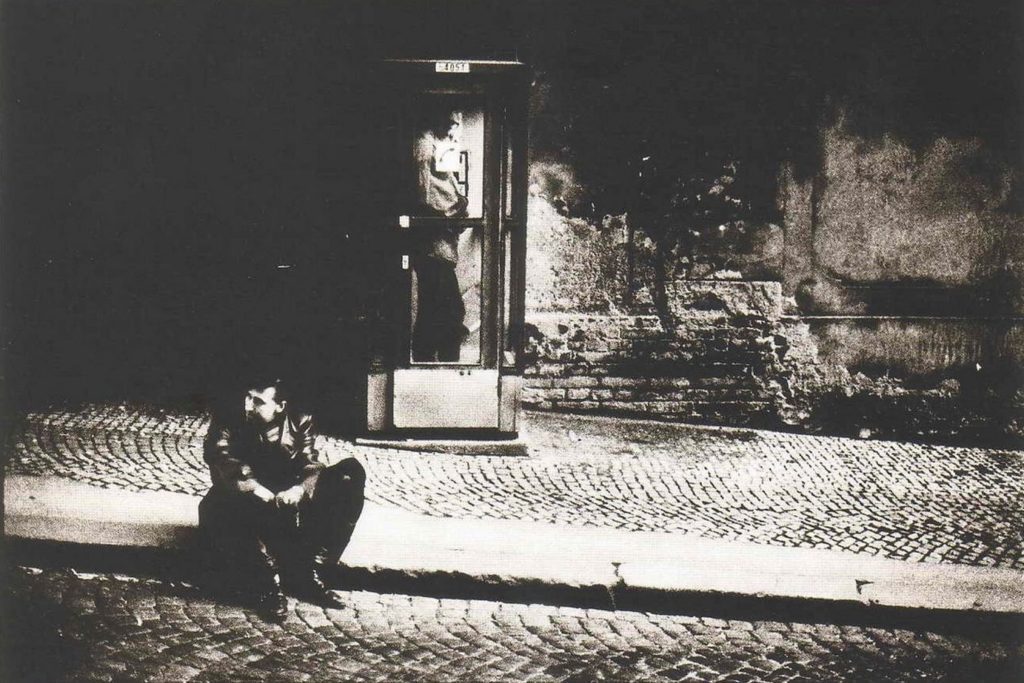 Then impressed by Joy Division's music, he moved to England to work as a regular photographer for the New Musical Express (1979). Because he so admired Joy Division's music and collaborated with them, his first feature film Control (2007) focused on the life of their late singer Ian Curtis. (According to Samantha Morton, Corbijn even mortgaged his house to raise funding for the film!)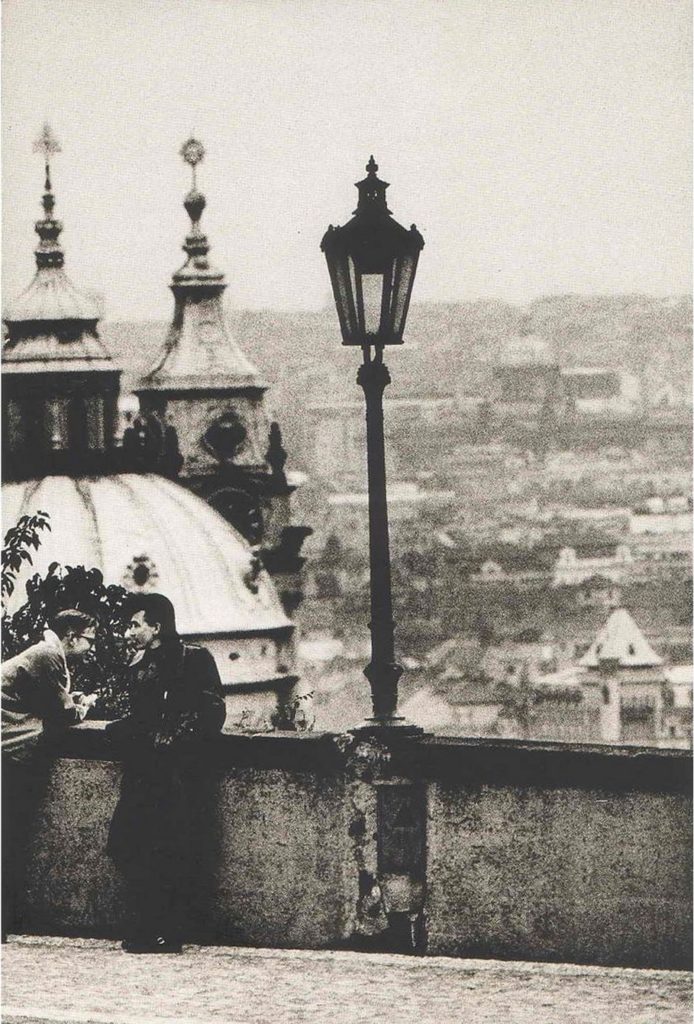 Gradually he began to shoot famous musicians, but if asked, he says that he would never have thought that he would shoot David Bowie. Or when he first heard U2, he didn't like them at all! "But somehow it turned out that I began to work with them."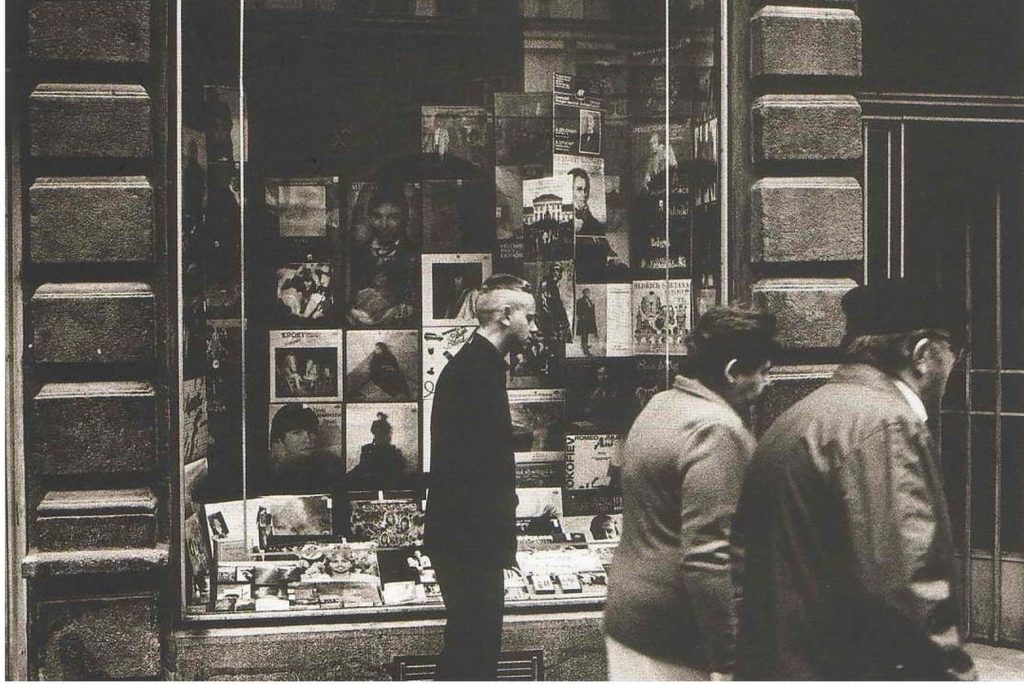 To say that he is an accomplished and very popular still photographer is an understatement. He has photographed bands such as U2, R.E.M. and filmed videos for bands like Nirvana (Heart Shaped Box), Metallica (Hero of the Day) and Depeche Mode (with whom he collaborates since 1986).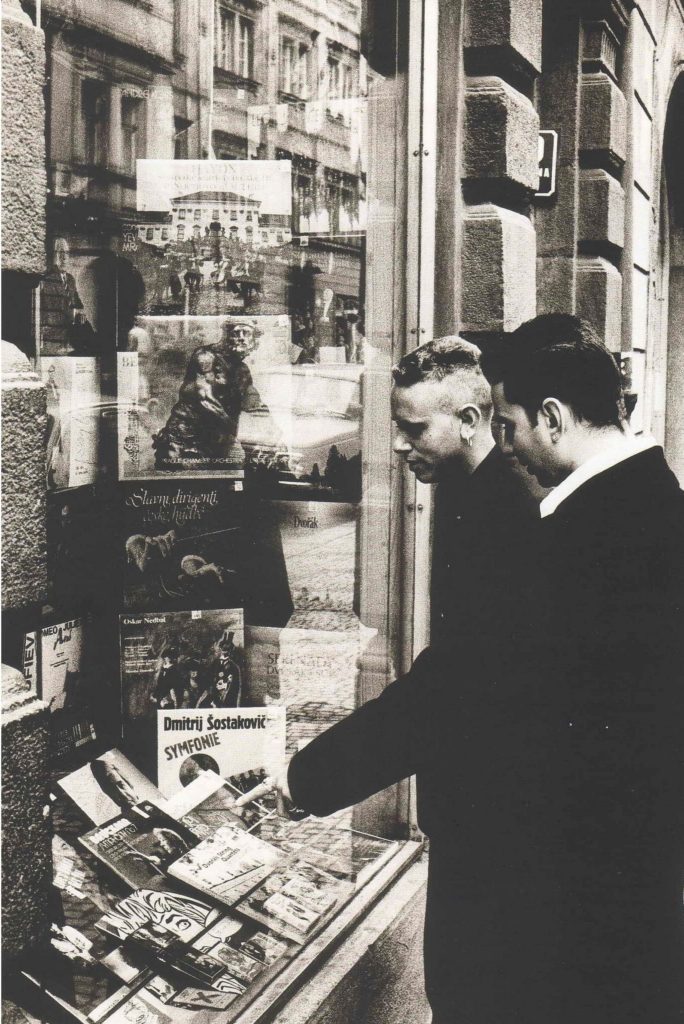 Did you know that he did not like Depeche Mode before they met?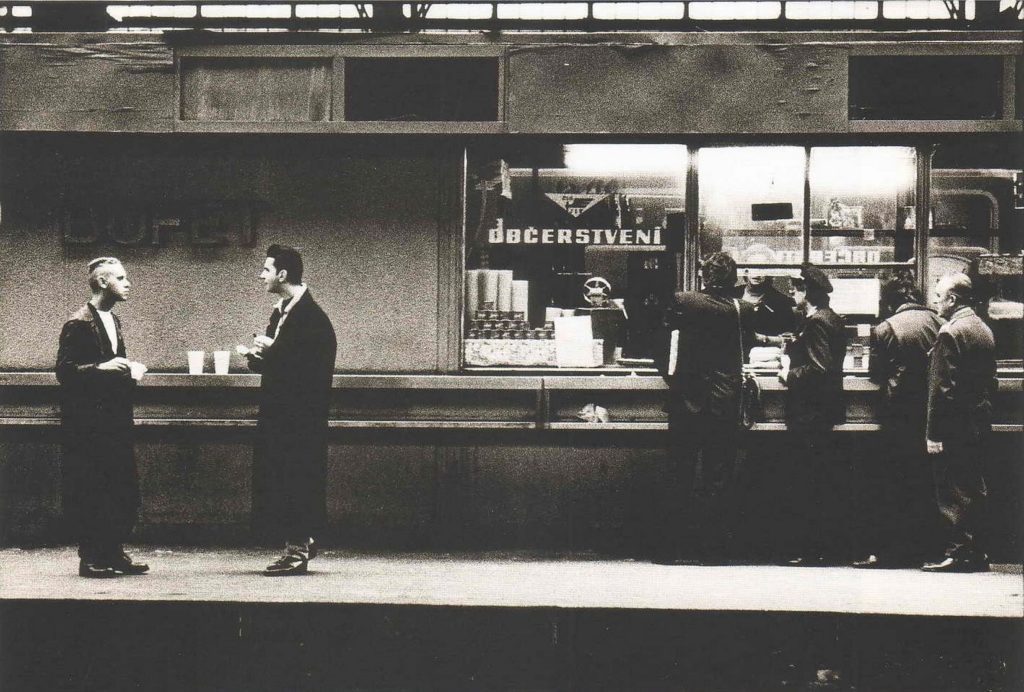 It's true.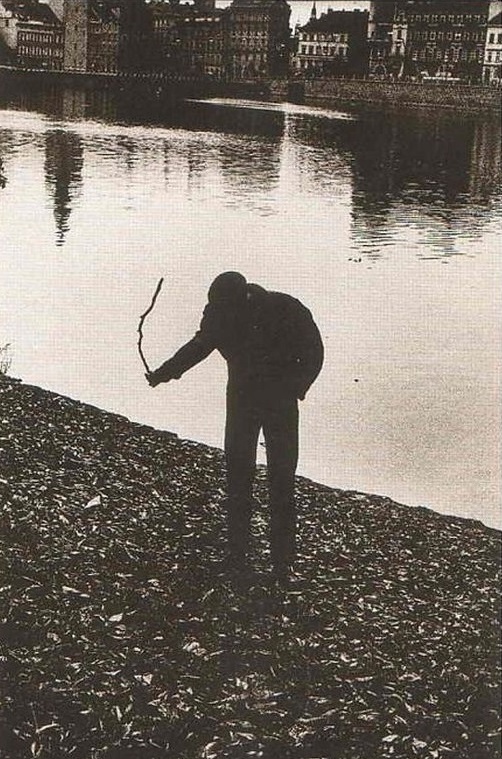 "It seems that if I don't really like someone's music, then this is a sign of the beginning of a good friendship."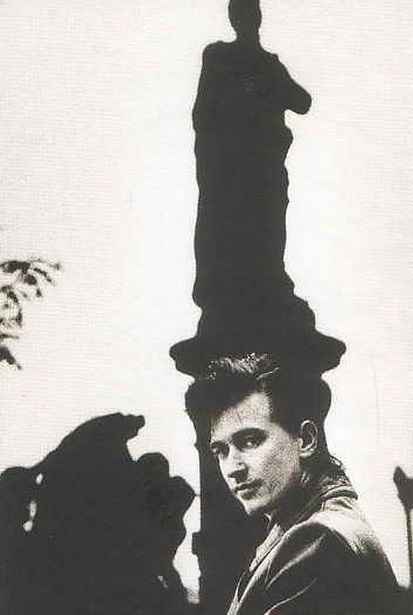 Anton Johannes Gerrit Corbijn van Willenswaard is a Dutch photographer, music video director, and film director. He is the creative director behind the visual output of Depeche Mode and U2, having handled the principal promotion and sleeve photography for both bands over three decades.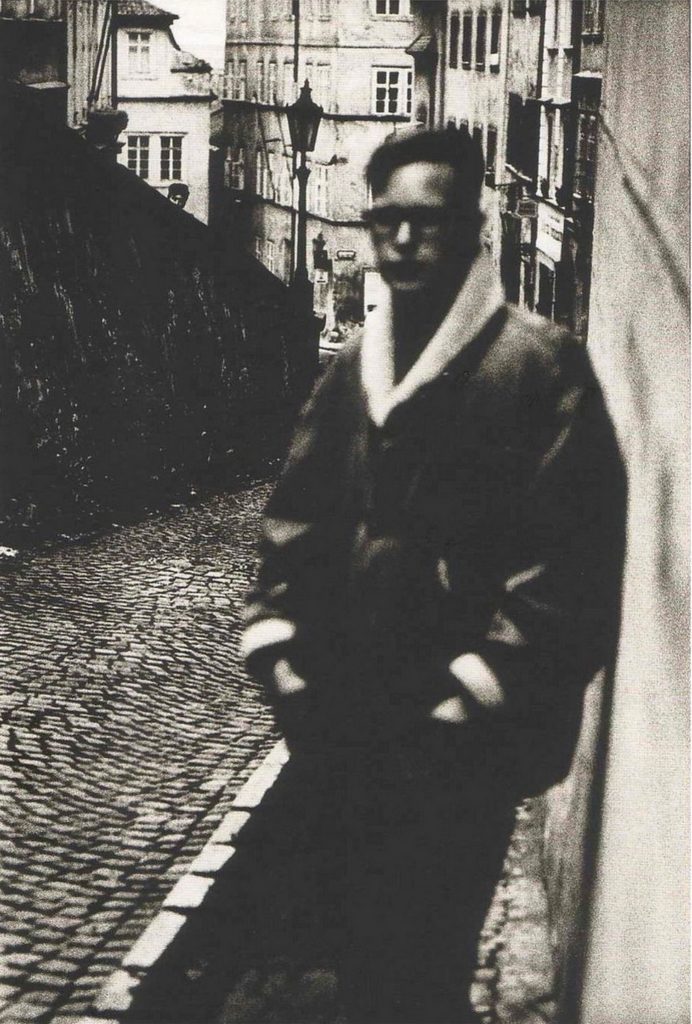 But Back to Depeche Mode Exploring Prague
They went to visit the Jewish Cemetery. But not the one you see in Prague's Coolest Music Video with INXS. In today's Prague, tourists as well as locals are eager to explore the city's Jewish past will trek through the streets of the old Jewish quater, Josefov, in the inner city. Here a handful of synagogues, a 16th Century town hall, and a mysterious old cemetery are wedged in between towering buisldings and luxury stores. But to see Franz Kafka's grave, you must venture away from this area to the New Jewish Cemetery.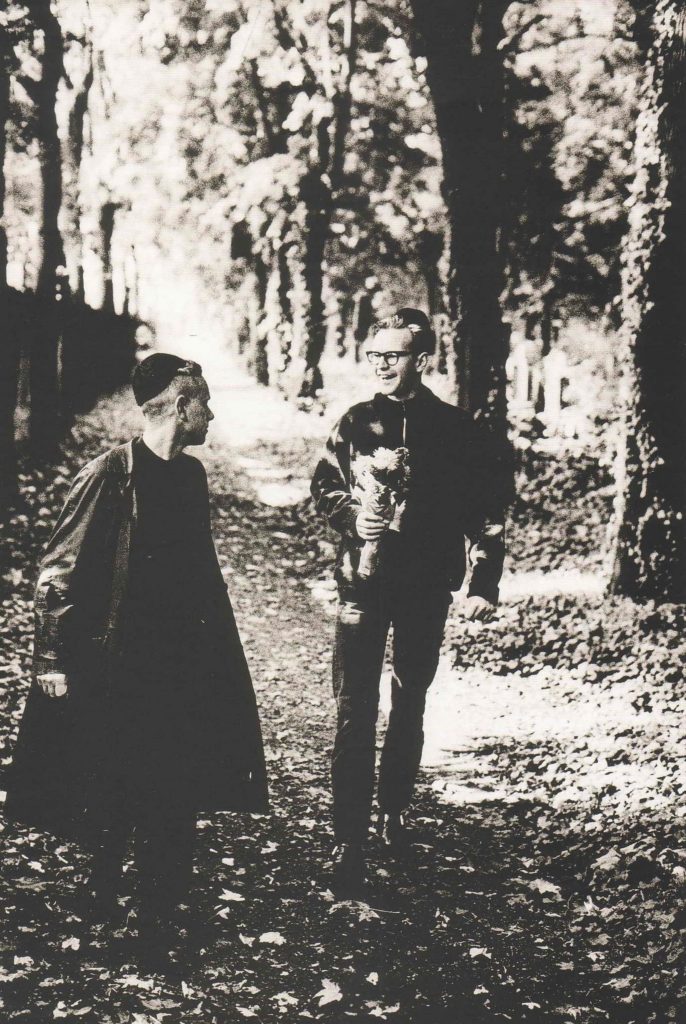 Across from the cemetery is an area known as Hagibor. This is where Depeche Mode walked on the day these photos were taken. Today it houses several tennis courts, the sports club TJ Bohemians, and the headquarters of Radio Free Europe. Besides a Jewish senior's home, little remains to suggest to the visitor that this was once a Jewish space.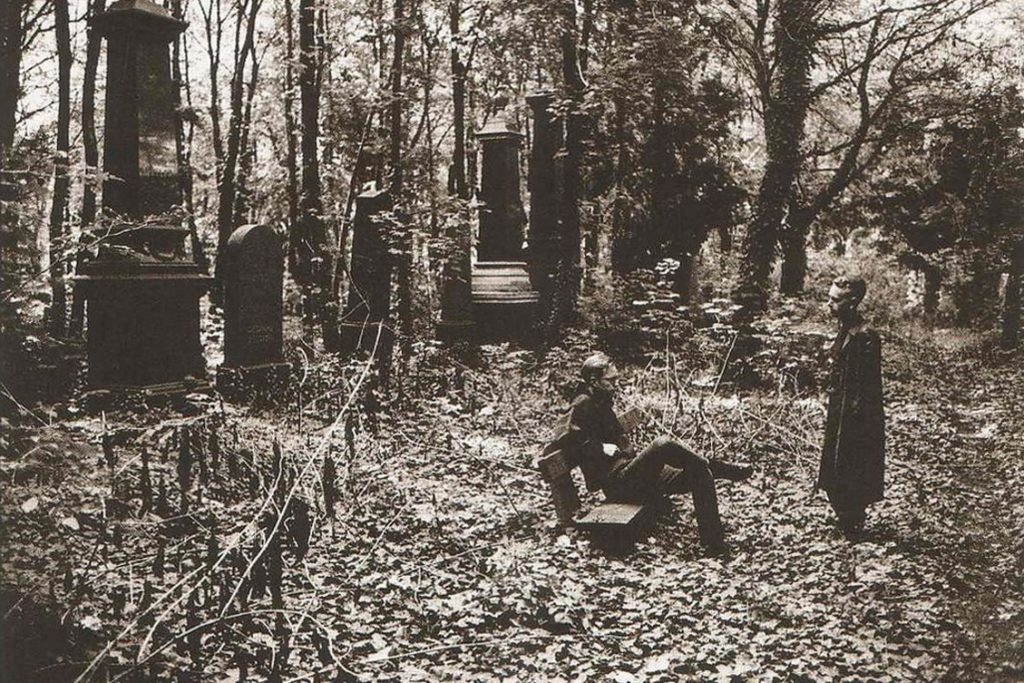 There are a few more Jewish cemeteries in Prague than the famous one everyone things of which is in the Jewish quarter.
Franz Kafka's grave is actually located at the Jewish Cemetery in Hagibor (1988) (Close to Olšany) and this is where these photographs were taken.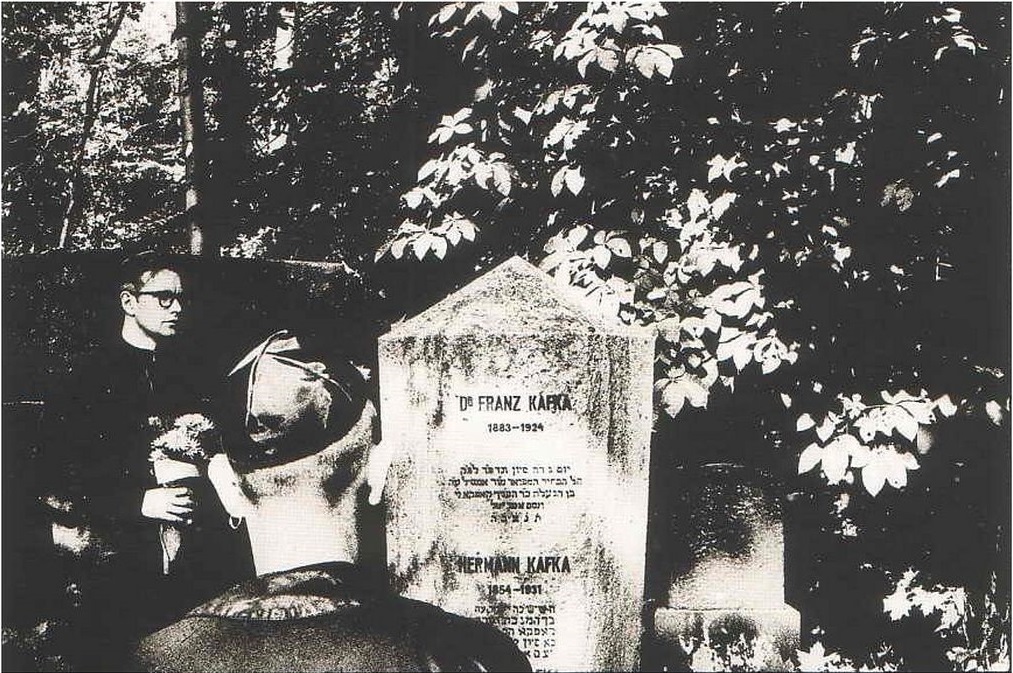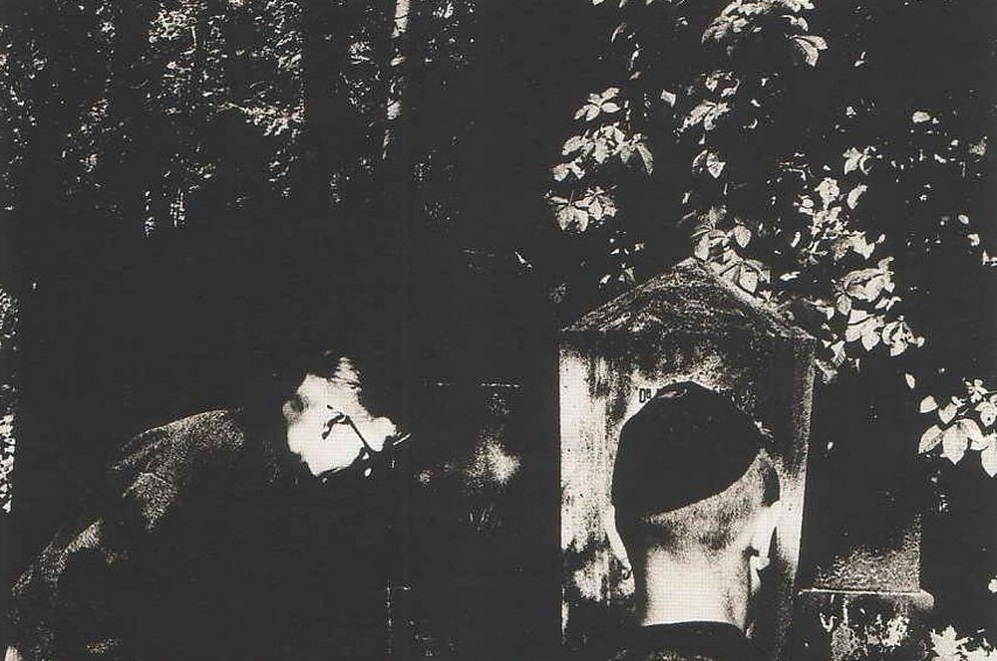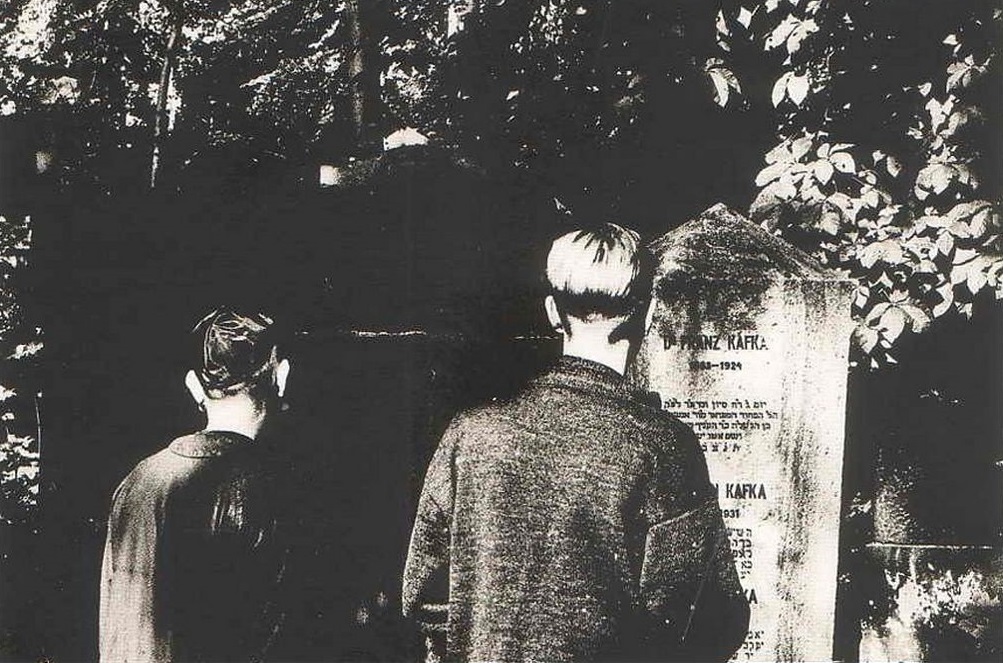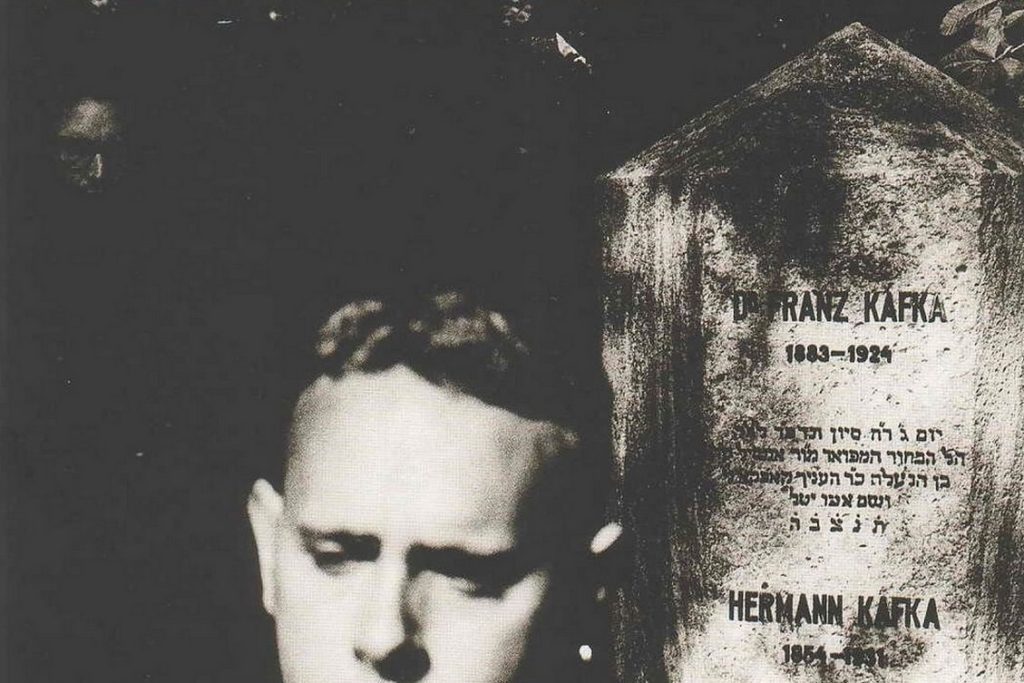 The name Hagibor has insinuated itself intgo the city's topography, all but divested of its Jewish origins. The fact that Hagibor is Hebrew for "the hero" escapes most, as does the Jewish history of the area. Yet as a Jewish space, it dates back to the mid-1920s when it was synonymous with the well-known Jewish sports club, Hagibor Praha. (You can read more in Zionists in Interwar Czechoslovakia: Minority Nationalism and the Politics of Belonging.)
It looks like they got around on public transport as well.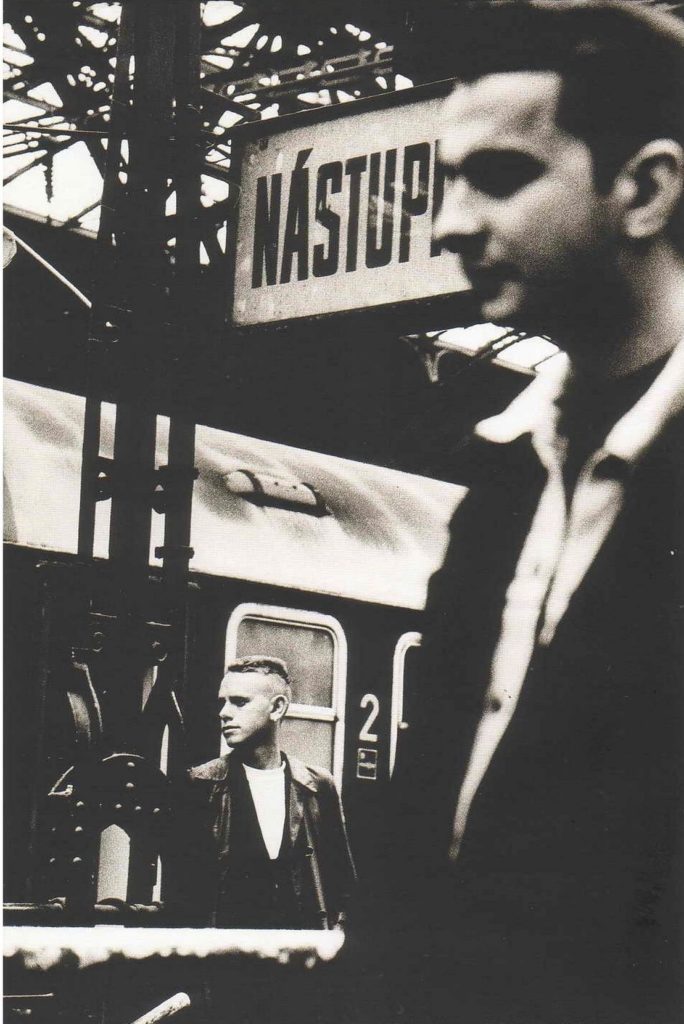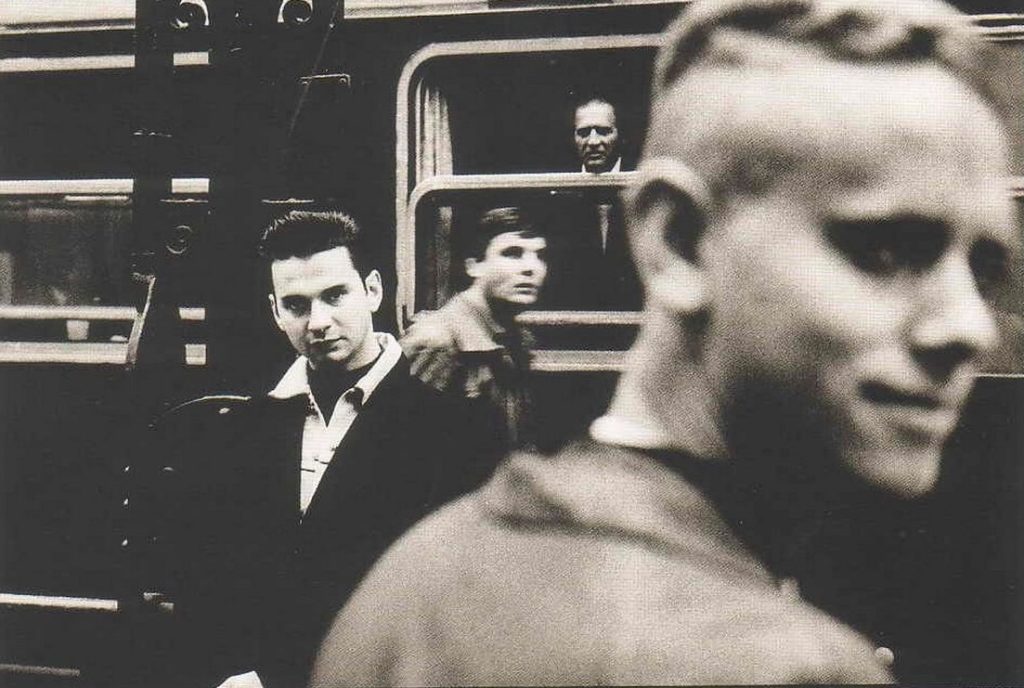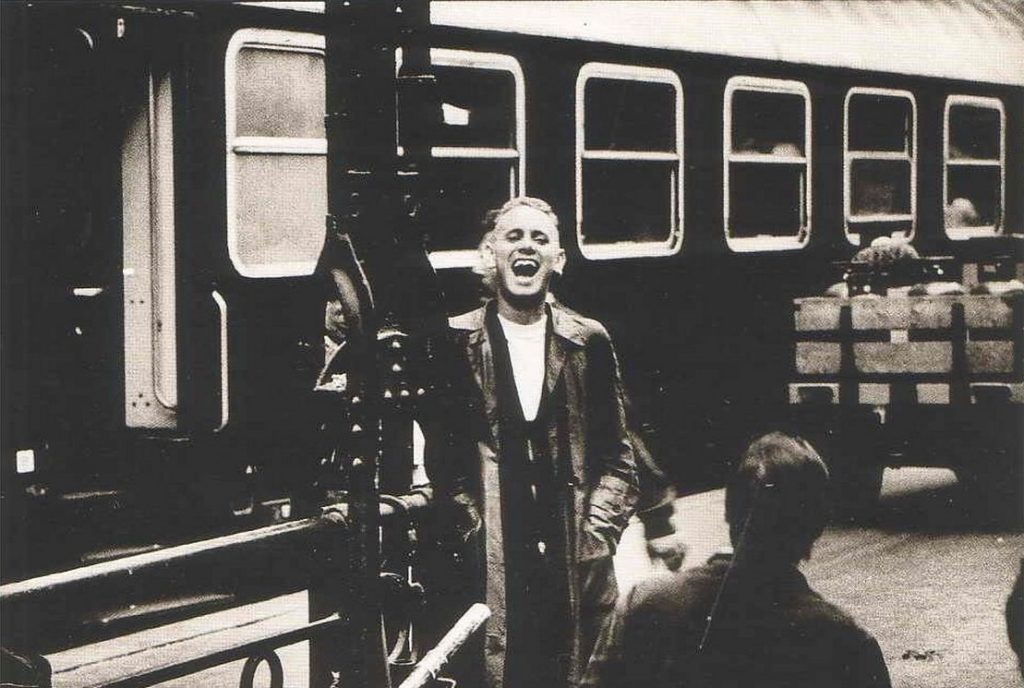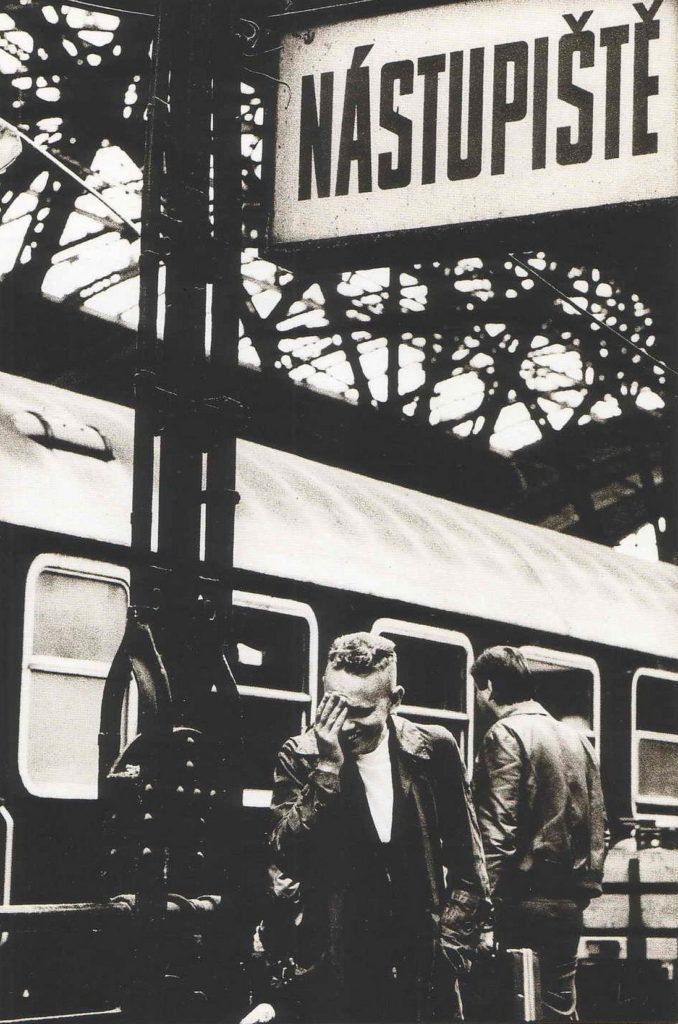 I just cannot believe that they were walking around so freely at the time with their photographer, especially since this was shortly after their concert so people knew who they were. And it was still the CSSR. I couldn't walk ten feet without being stopped and asked for my papers.
Here they are at the Štvanice Stadium (which is now permanently closed). It was a sports stadium situated on Štvanice Island, Czech and was ranked among the oldest stadiums in Prague. It was here, where in 1947, the Czechoslovak national team won the Ice Hockey World Championship for the first time.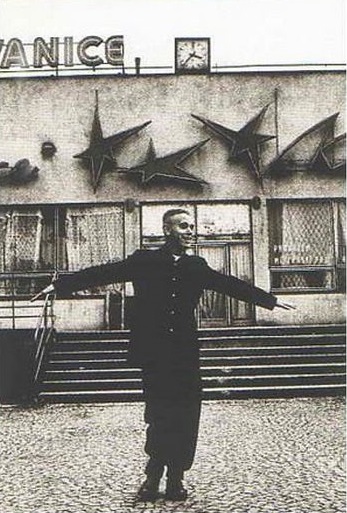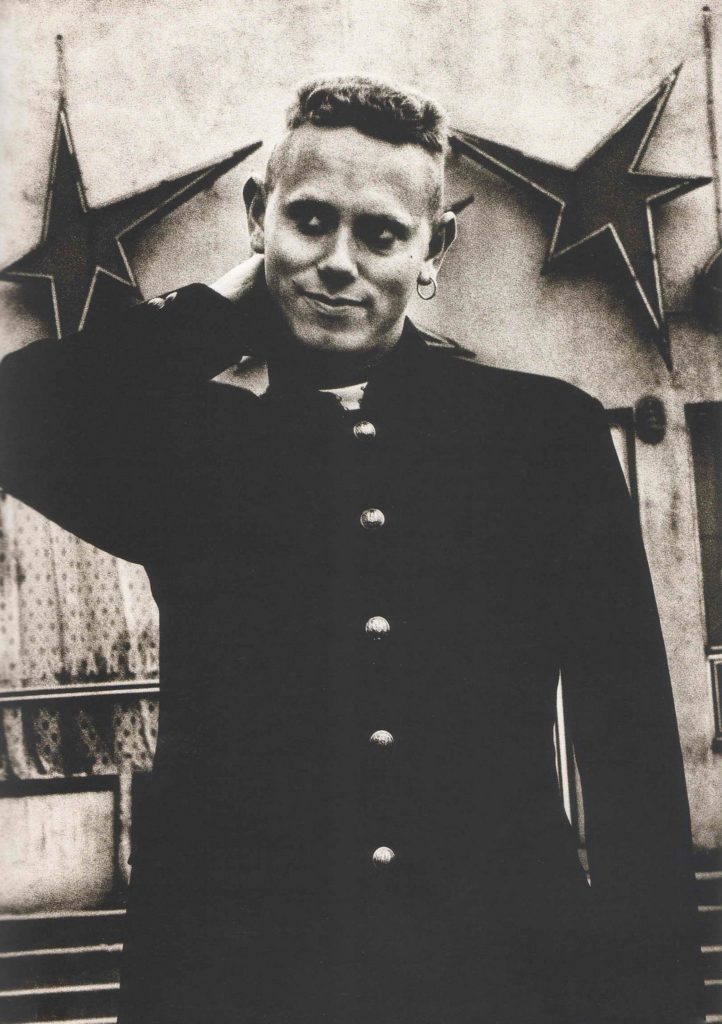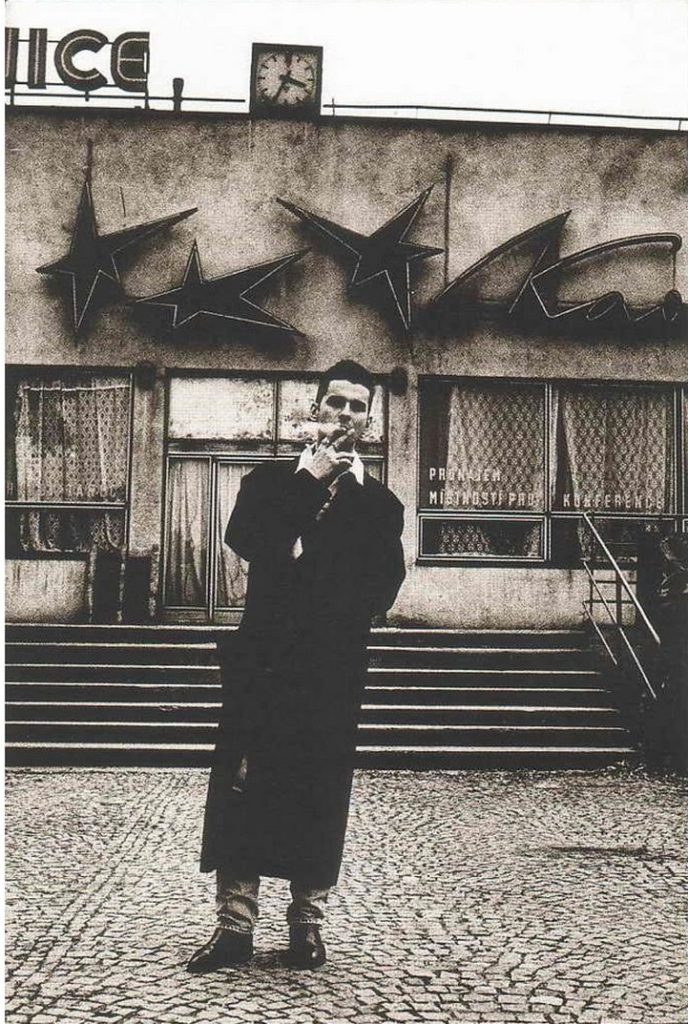 You've certainly seen his work via his music videos. Perhaps some of these will take you back:
Beat Box by Art of Noise
Seven Seas, Lips Like Sugar, Bring on the Dancing Horses by Echo & the Bunnymen
Pride (In the Name of Love), Please, Electrical Storm by U2
Quiet Eyes by Golden Earring
Strangelove, A Question of Time, Never Let Me Down Again, Behind the Wheel, Personal Jesus, Enjoy the Silence, Policy of Truth, World in My Eyes, Clean, Halo, I Feel You, Walking in My Shoes, Condemnation, In Your Room, Barrel of a Gun, It's No Good, Useless, Freelove, Should be Higher, Where's the Revolution, Cover Me by Depeche Mode
My Secret Place by Joni Mitchell with Peter Gabriel
Atmosphere by Joy Division
Faith and Healing, Lover, Lover Lover by Ian McCulloch
Sea of Time, White City of Light by Rainbirds
Killer Wolf, Dirty Black Summer by Danzig
Do I Have to Say the Words? Have You Ever Really Loved a Woman? by Bryan Adams
Heart-Shaped Box by Nirvana
Delia's Gone by Johnny Cash
Love & Tears by Naomi Campbell
Salvation, Stars by Roxette
My Friends by Red Hot Chili Peppers
Hero of the Day, Mama Said by Metallica
Talk, Viva la Vida by Coldplay
The above list is no where near complete – so you get the idea of his work. And that is just music videos! Remember, he's primarily a photographer and since 1993 he's also moved to film.
You May Also Enjoy
Historical Depeche Mode Concert in the CSSR
When Prague Was 50 Shades of Grey
Make sure to visit our Music Archives and our Black and White Archives to see many more posts like this.
Note: The images shared here are all copyright by Anton Corbijn, 1990. I am sharing them here for educational purposes only. I acquired the images from the following Pinterest page where they have been online for over a year.
We know that you could spend hours, days, weeks and months finding some of this information yourselves – but at this website, we curate the best of what we find for you and place it easily and conveniently into one place. Please take a moment today to recognize our efforts and make a donation towards the operational costs of this site – your support keeps the site alive and keeps us searching for the best of our heritage to bring to you.

Remember, we rely solely on your donations to keep the project going.
Thank you in advance!
If you have not already subscribed to get TresBohemes.com delivered to your inbox, please use the form below now so you never miss another post.