1986 was a strange year for a girl who spent most of her life in America to visit Prague. Yet my parents were missing everyone they had left behind and they felt safe enough, so I decided to go along.  The Cold War was mostly over, although it would be three more years before the Berlin Wall would come down the Velvet Revolution would take place.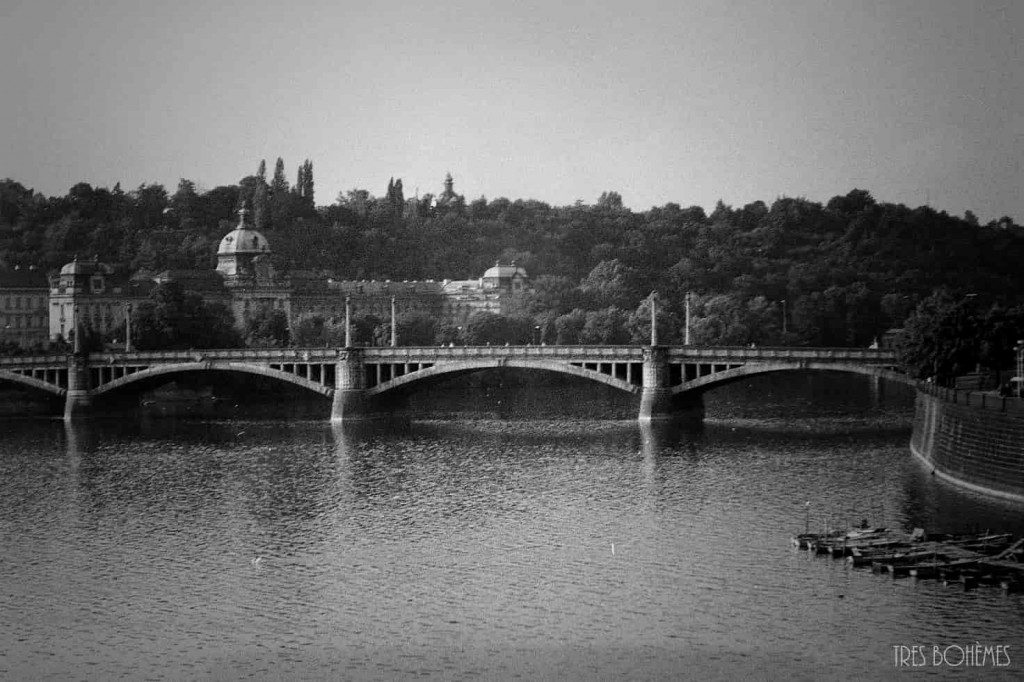 At the time I was there, it was gloomy and grey. Everything looked as though it was covered with some kind of soot and soldiers were on every corner to check our papers. With a name like Květoslava (a Slavic name derived from the word: "kvet" meaning flower, and "slava" meaning glory), I was always stopped and questioned.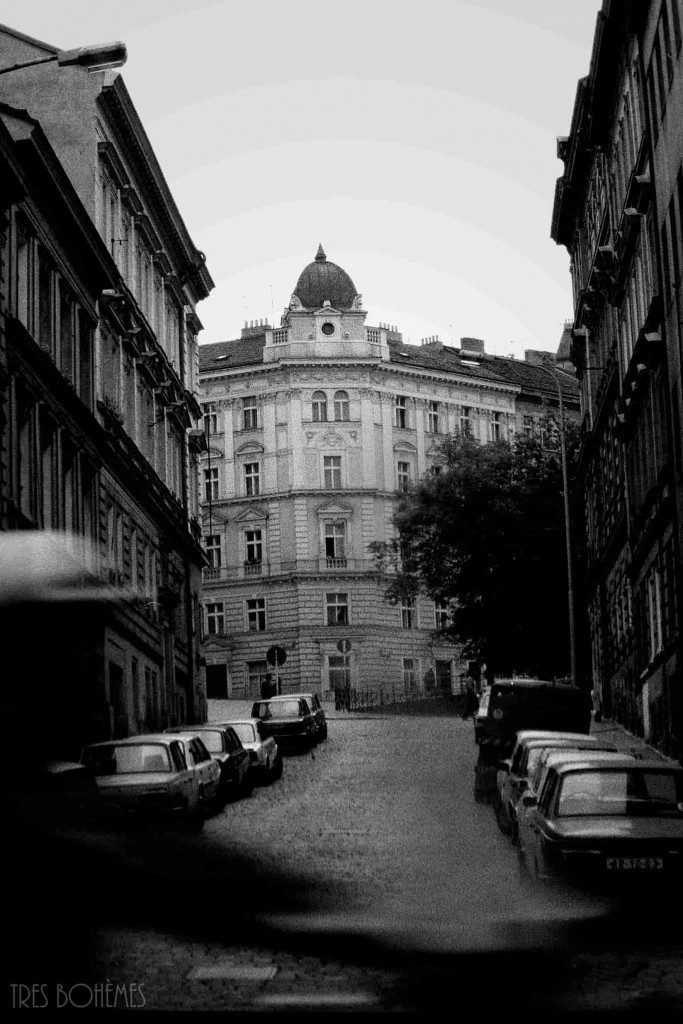 Being 22 at the time, I was scared to death. A couple of times, my film was taken from my camera, but thankfully several rolls made it through.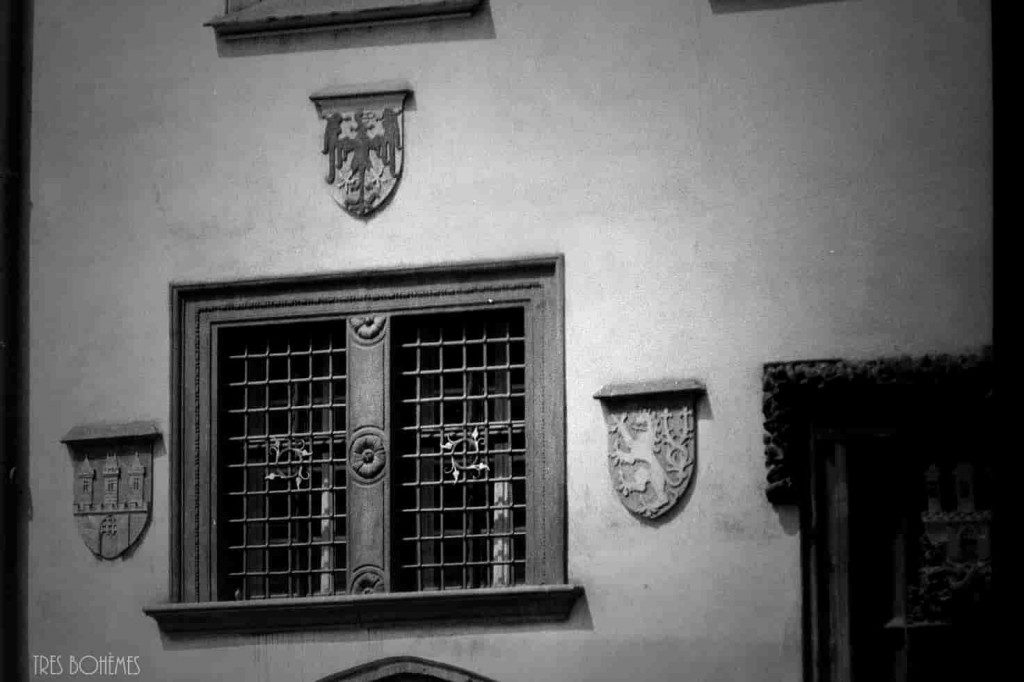 These images are from a roll I took walking through Prague. The grainy effect shows because these are scans of the original negatives. The images are not photoshopped in any way for effect, this was just the mood at the time.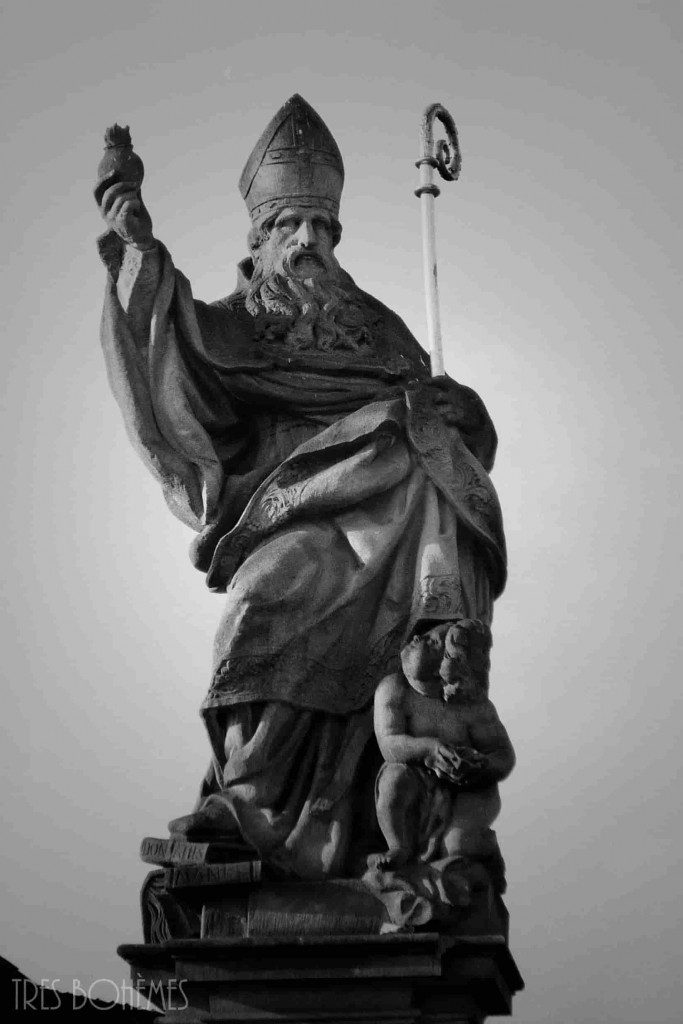 Even the photos show a depressing and dark presence caused by the 23-year-long occupation by the Red Army.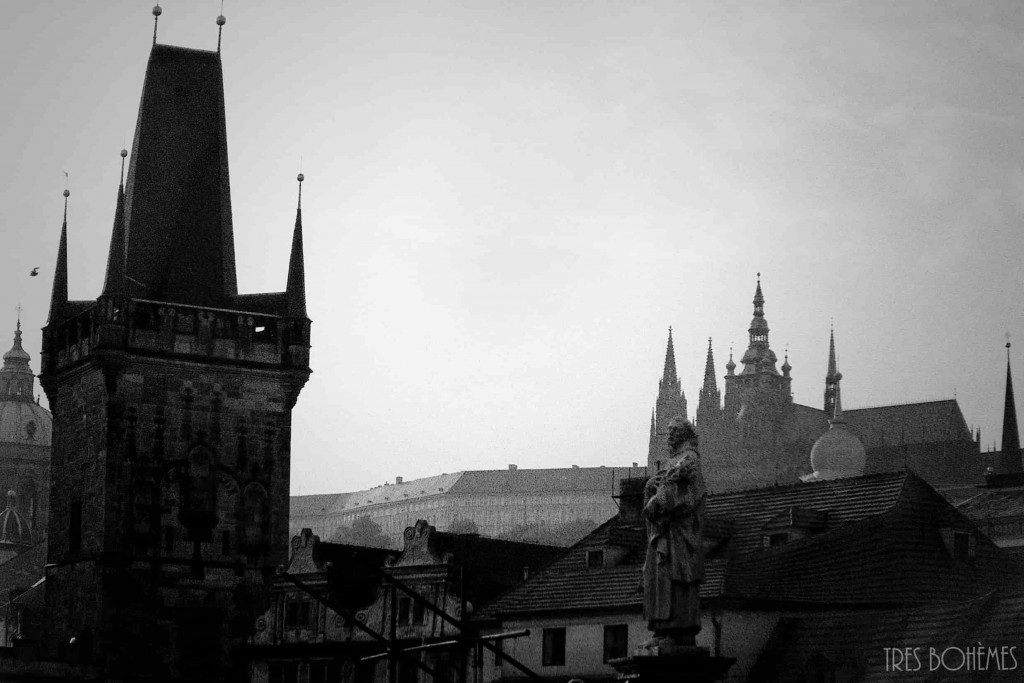 As I walked through the town of my birth, there were so many sad and grim faces of mostly young Soviet soldiers. Stores were mostly empty, people spoke in hushed whispers and with my California girl wardrobe, I was an easy target for random strangers asking me about my jeans, my shoes and my bubblegum.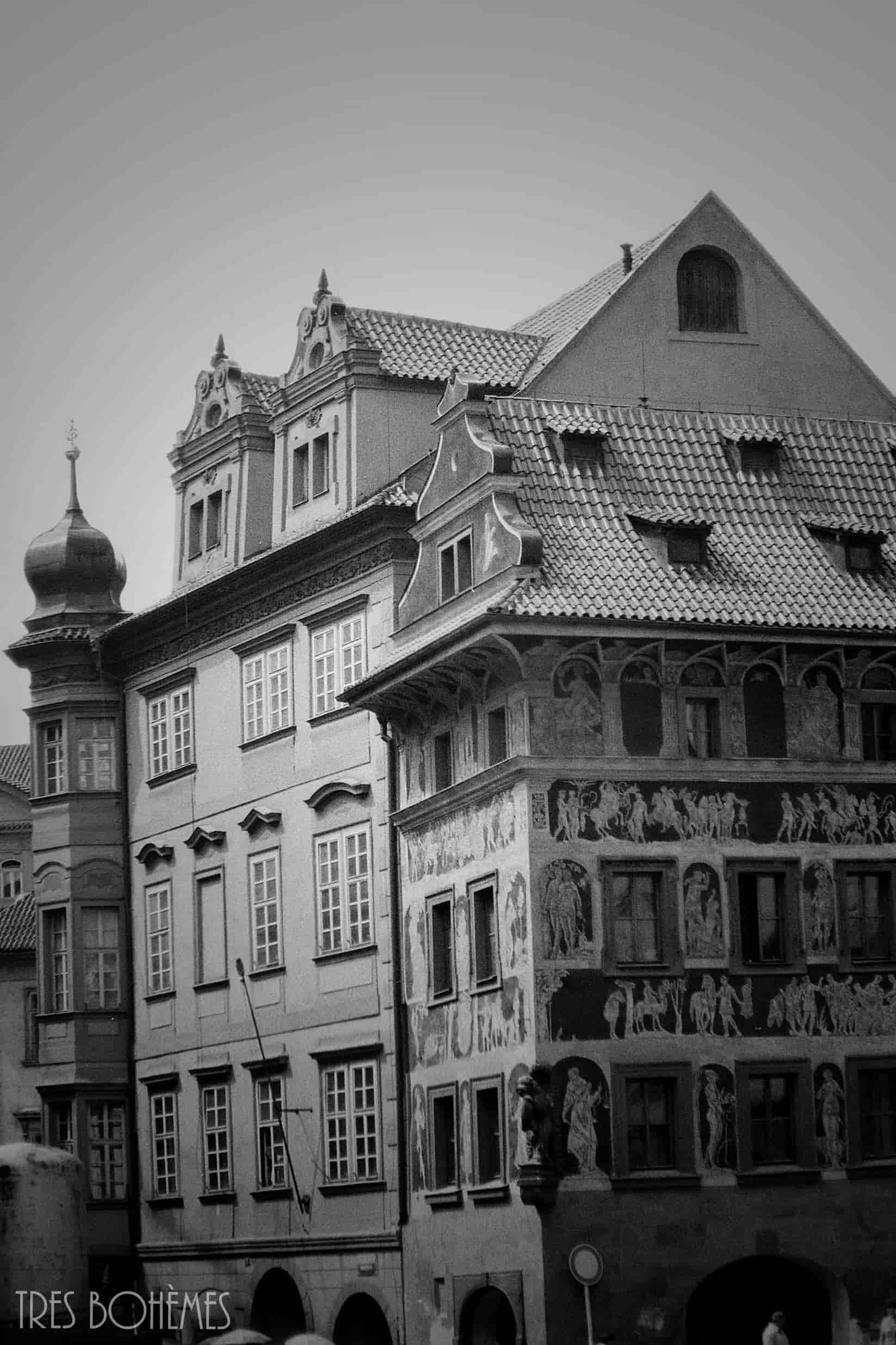 It was hard to enjoy things and be a tourist. Envy was on so many faces, envy of my ability to leave once the visit was over. I cannot imagine living in totalitarian rule and in Czechoslovakia, that was the norm from 1948 to 1989.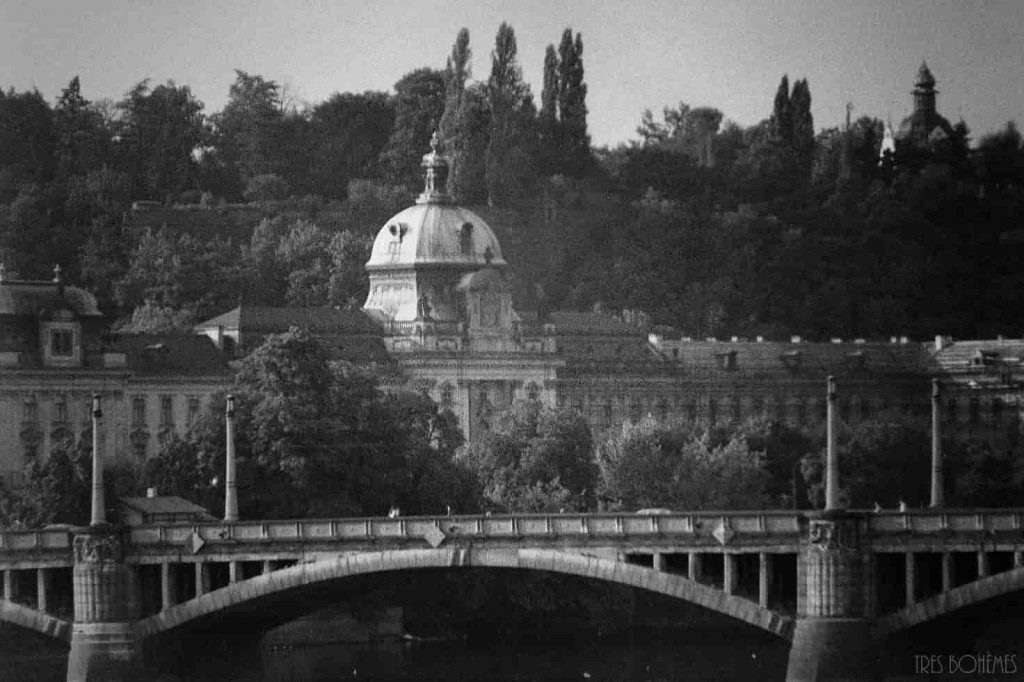 They were dark and dismal days, indeed. People who didn't comply with socialism were routinely intimidated, interrogated and put under surveillance.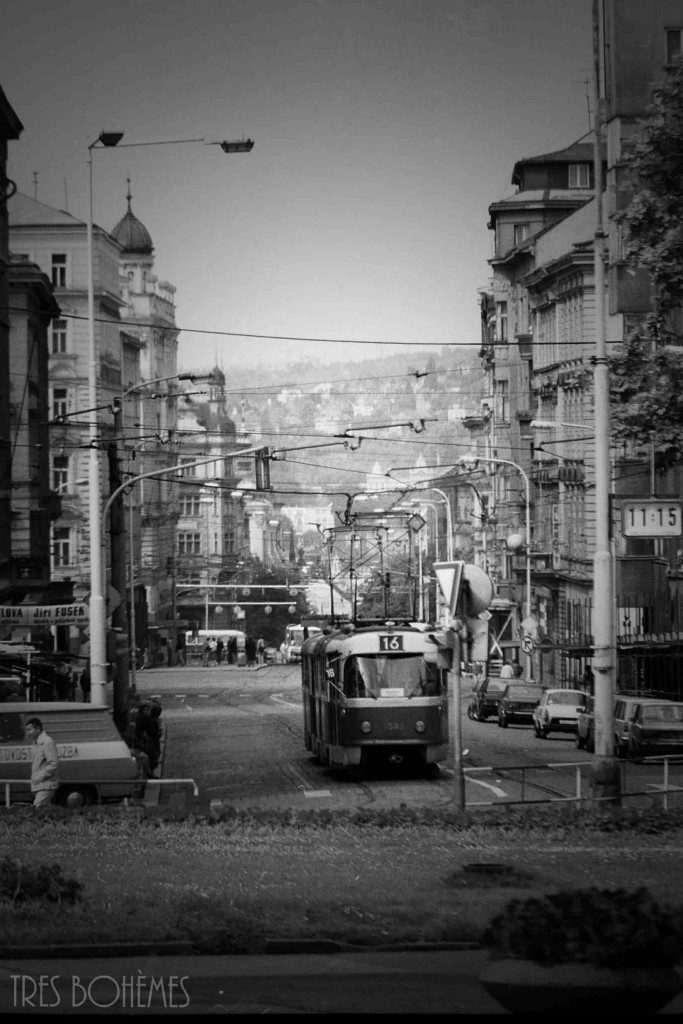 Before my parents escaped, they were subject to house searches and the Secret Police invaded their privacy while searching for illegal literature. It was the norm. People dealt with it by hiding things very well and speaking with hushed voices.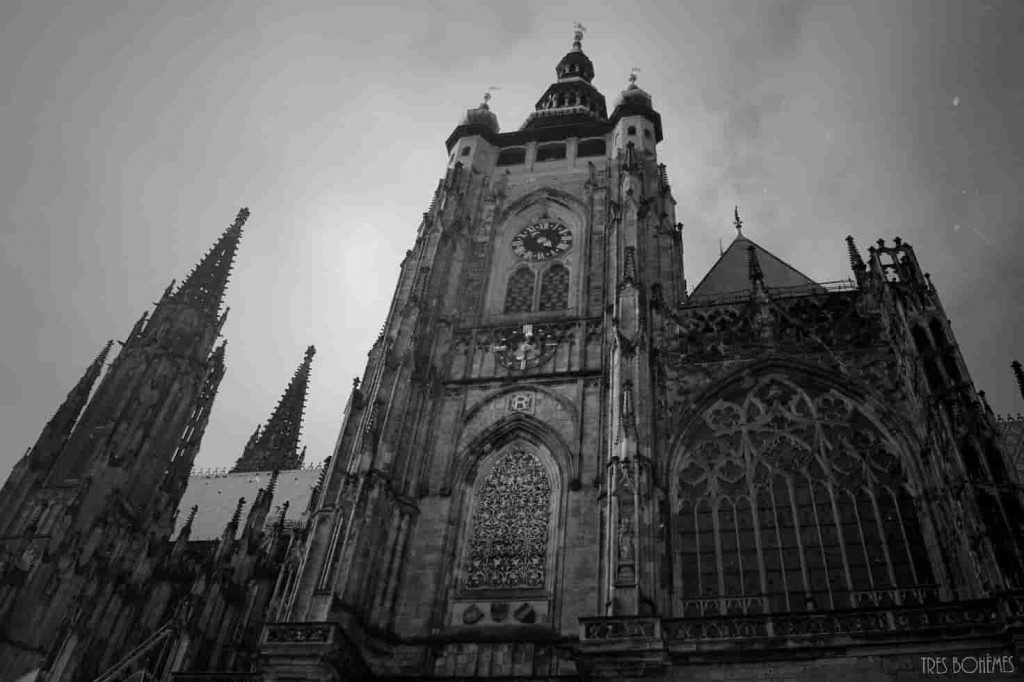 Even the gardens looked sad and flowers bowed their heads. I remember that there were 4 channels to watch on the television and they were all controlled by the government.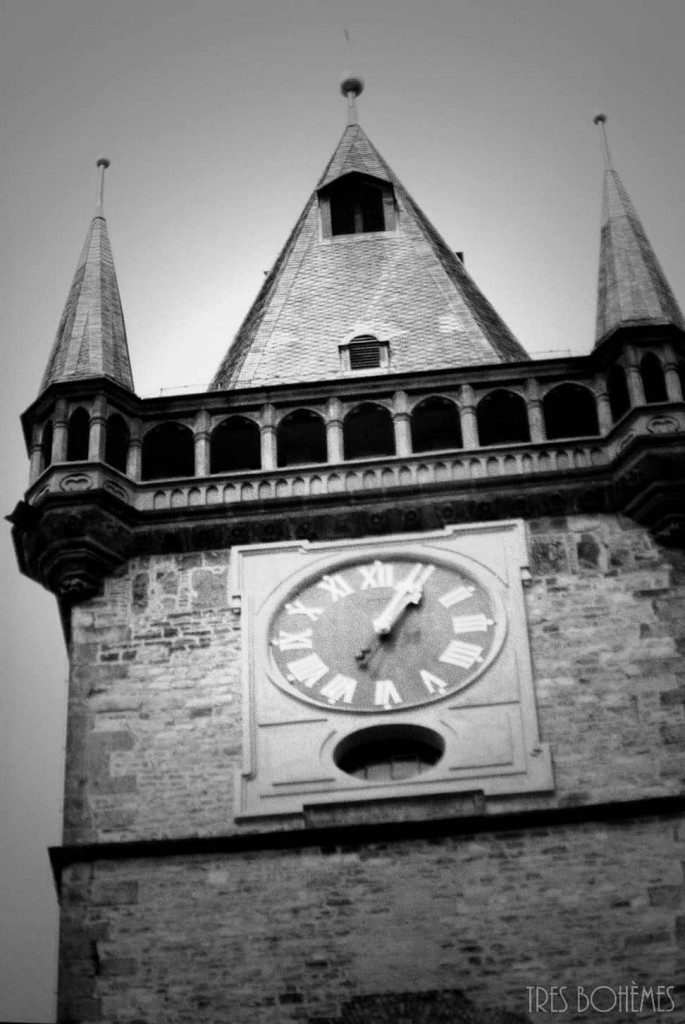 Radio was scarce too, in fact all media was just a big mouthpiece for the Communist regime. All of my cousins asked me about fashion, music, Disneyland, coca cola and jeans.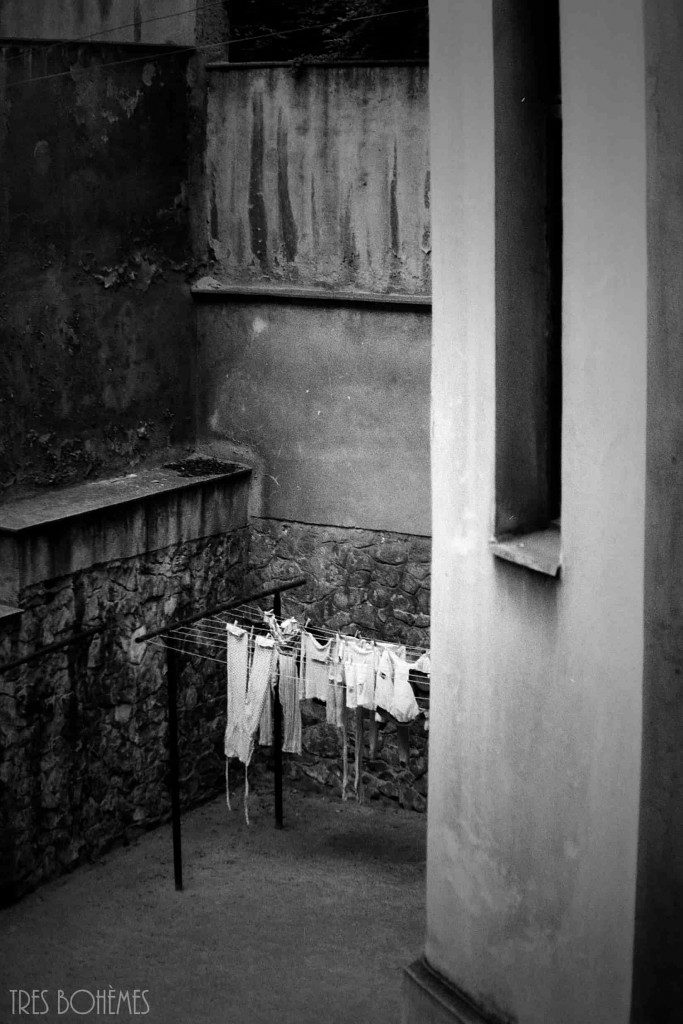 As I shared stories, I began to open my suitcase… This one for you, this one for you. I ended up leaving with only the clothing on my back and a box of gorgeous Czech china that I bought. You can see it on beneath many of the Czech dishes we've shared here.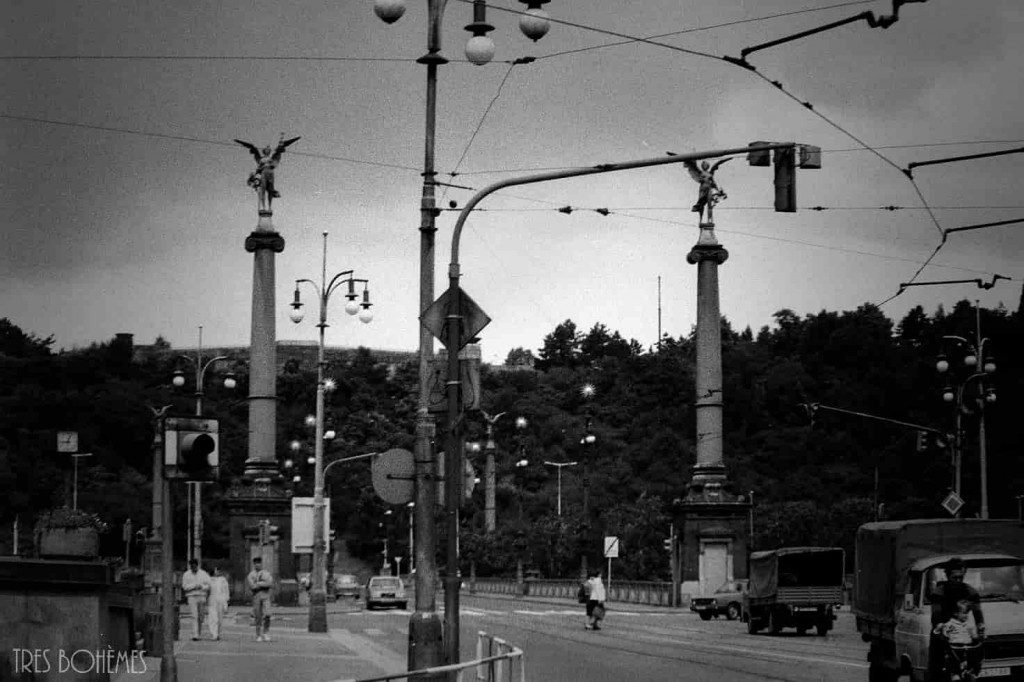 Anyone who did not agree with Communism was harassed and oftentimes dissidents and students were imprisoned for speaking out against the regime. Artists, writers, filmmakers – they all had to walk a razor's edge with their creativity.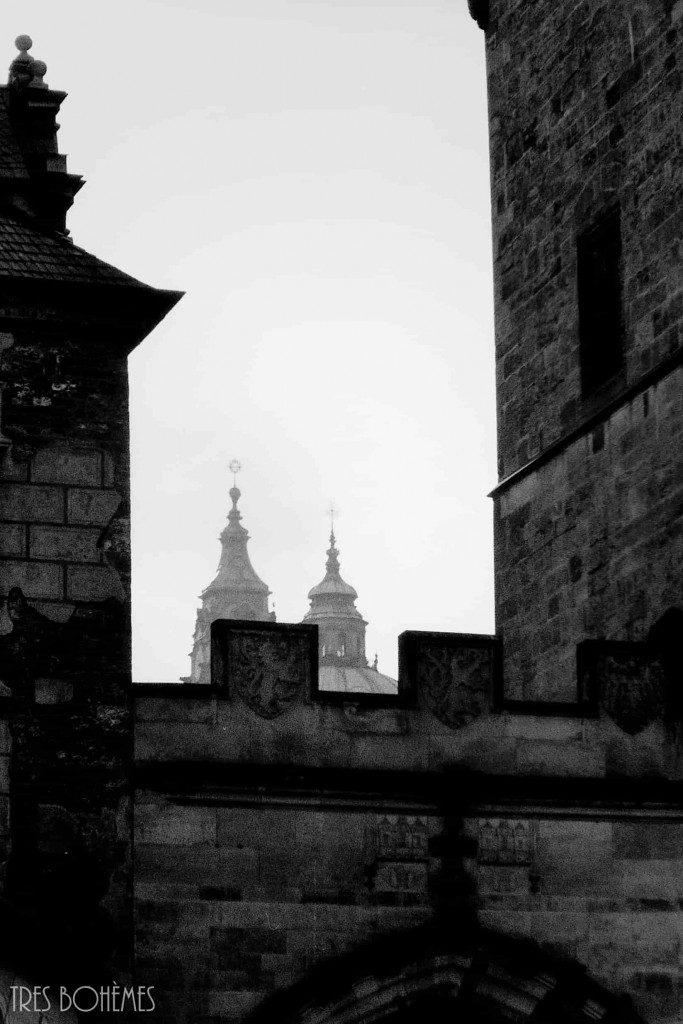 I was amazed that even in harsh times, the people seemed to adapt to the deplorable conditions. Everywhere we visited, the families hosted us with the best of what they had. Czechs have an amazing knack for hosting. They put out large plates and reserve the best of the best for their guests.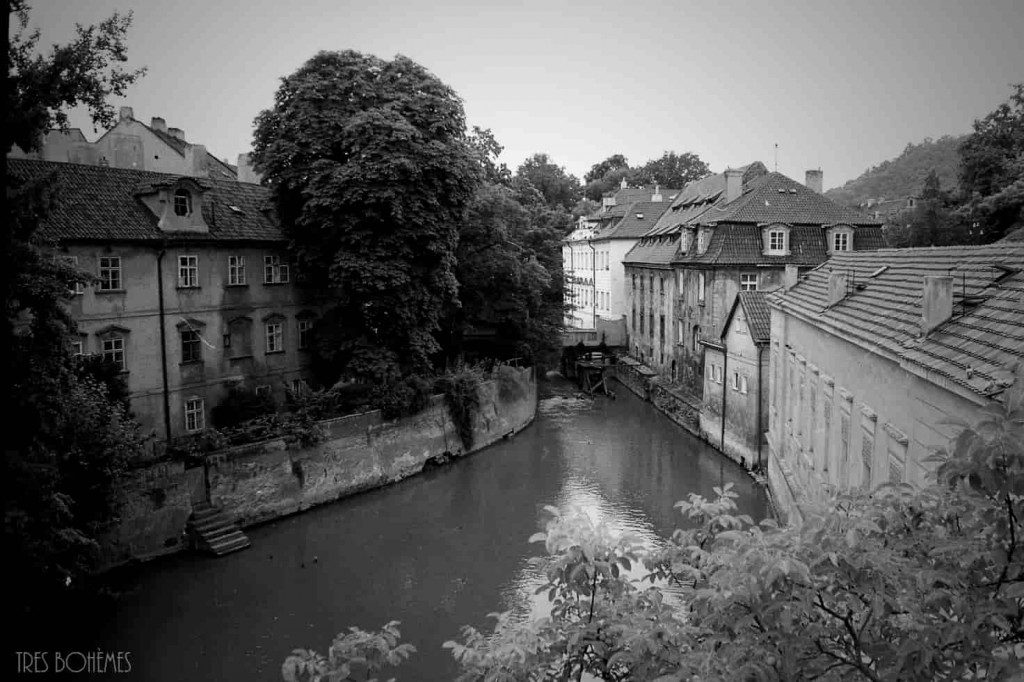 Most of the people I met in Prague shared stories of spending their weekends surrounded by nature at their cottages and most did not get too involved in politics. The safest way. Making the best of what you've got. Bohemians are experts at that.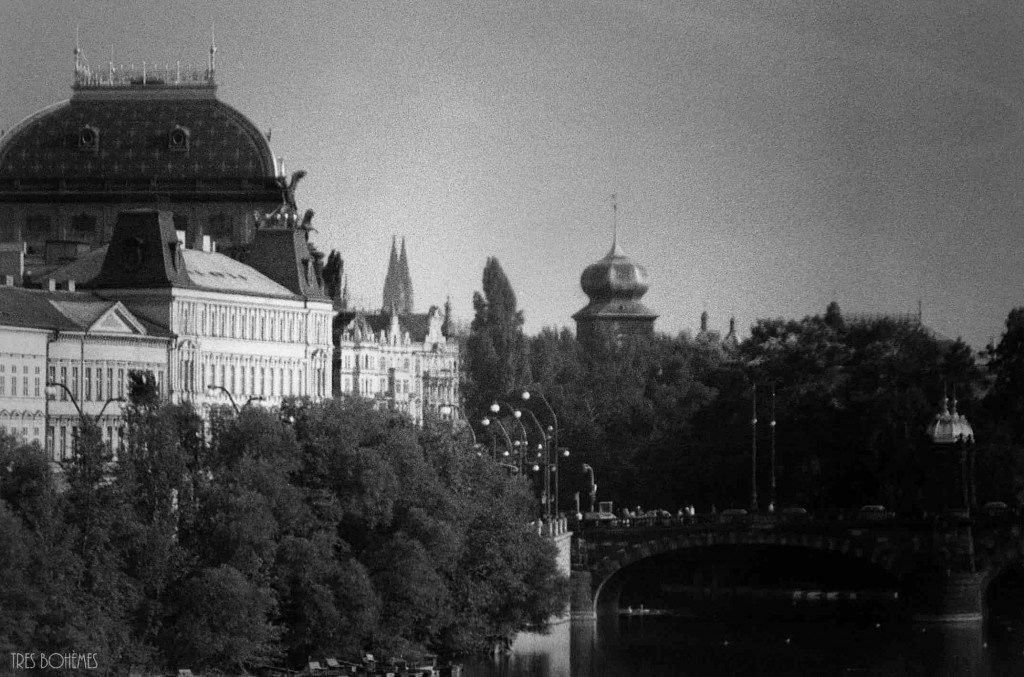 Life in the Eastern Bloc was so different from what I had experienced in the states. I immediately understood why my parents escaped in 1968 and realized how lucky I was that they had. When I returned, I tried to share my experience with many of my friends but most could not even begin to comprehend what it was like. So I vowed to remember and to make sure my children would remember too.
I'm so grateful that Czechoslovakia is now the Czech Republic and part of the European Union and that people can come and go as they please. When we went there last year, the city was alive with color, laugher, art, music and an abundance of people from all over the world. Food was piled high, drinks were overflowing and children were running playfully in the streets. And best of all, the only soldiers that we saw were the palace guards.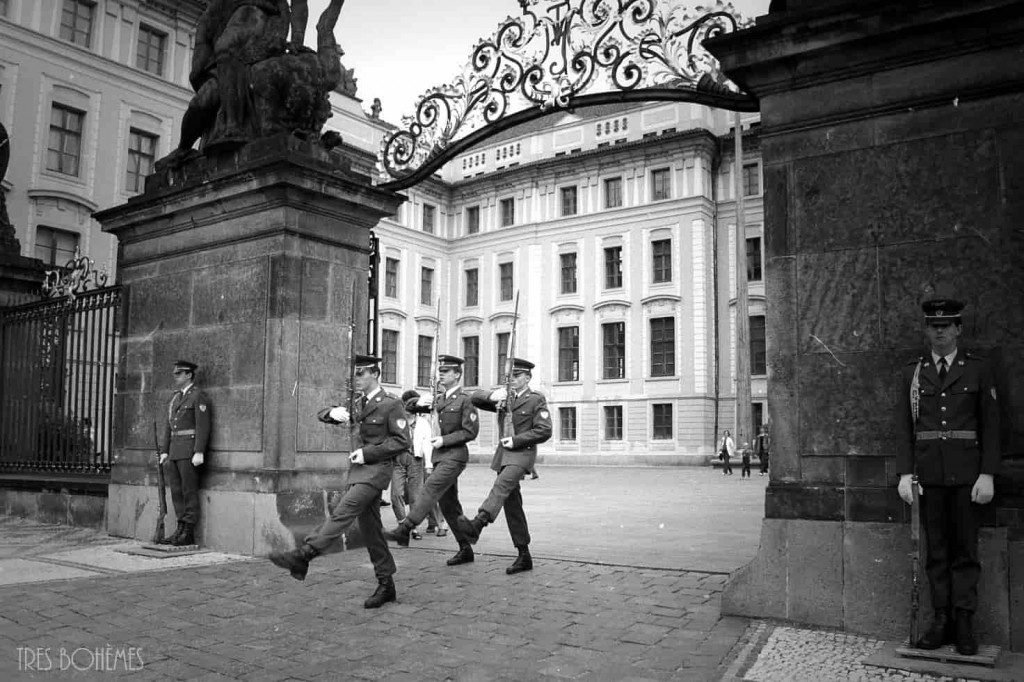 I'm so grateful that Prague is not grey anymore…
The city is much too beautiful and grand to ever be seen under a cloud of sadness.
Photography: Kytka Hilmar-Jezek
If you have not already subscribed to get TresBohemes.com delivered to your inbox, please use the form below now so you never miss another post.
---
Remember, we rely solely on your donations to keep the project going.
Become a friend and get our lovely Czech postcard pack.