Jan Nepomuk Langhans was a renowned portrait photographer in Bohemia, operating his studio between 1888 and 1848. He captured portraits of hundreds of thousands of individuals and became a leading figure in his field.
Jan Nepomuk Langhans (July 9, 1851 – March 22, 1928) was a Czech portrait photographer, who established his studio in several cities in the country, including Prague, Jindrichuv Hradec, Pilsen, Czech Budejovice, Hradec Kralove, Nachod, and Marienbad. He was considered one of the pioneers of portrait photography during his time who took hundreds of thousands of portraits from 1888 to 1948. He was recognized alongside renowned photographers such as Jozef Božetech Klemens, Bedrich Angel, Henry Eckert, Franz Friedrich Wilhelm Horn, Eduard Kozic, Karol Divald, Alfons Mucha, VJ Bufka, Anton Trcka, and Karel Novak.
Franz Langhans, a landowner on the grounds of Count Jan Rudolf Chotek of Chotkov in New Dvory close to Kutna Hora, was the father of Jan Nepomuk Langhans, who was born into a large family. Jan was brought up and spent his formative years in Nové Dvory, a town close to Kutná Hora, where his family resided and his father oversaw the estate of Count Rudolf Chotek.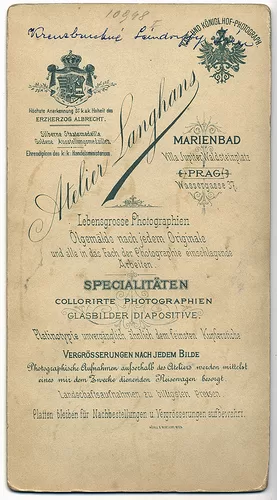 His father was highly respected, and the name of the company "J. F. Langhans" used the first letter of his name. It was also a playful business strategy, as the initials "F. J." stood for Emperor Franz Josef I, who was well known. At 22 years old, Langhans completed his studies in food chemistry at the Technical University in Prague.
At the age of 25 (1876), he founded a photographic studio in Jindrichuv Hradec and after two years, he rebuilt it with purpose.
The original wooden structure was partially transformed into a glass-walled building, with a darkroom space for the operator on both sides.
In 1882, Langhans became a member of the prestigious Photographic Society in Vienna, a rarity among Czech photographers.
Four years later, he married Pauline Holubová Svoboda nad Úpou and had two daughters, Paula and Mary.
Langhans' portraits were highly popular in Prague during the 19th and 20th centuries. Although there were 40 photo studios in the city, Langhans soon rose to the top.
His studio in Prague was nicknamed the "Factory for Photos."
In 1907, it employed around seven negative and positive re-touchers, eight operators, four copiers, two receptionists, one accountant, and one bookbinder.
In the early 1900s, the Prague studio was thriving and earned the nickname "photo factory." It offered a wide range of services, including portraits, enlargements, oil paintings from photos, colored photos, glass slides, outdoor photography with a specially equipped car, landscapes, and snapshots. The studio produced both high-quality pictorialist portraits and more commercial trade portraits. The studio also embraced the rise of amateur photography by offering document photography and enlarging services for amateur work.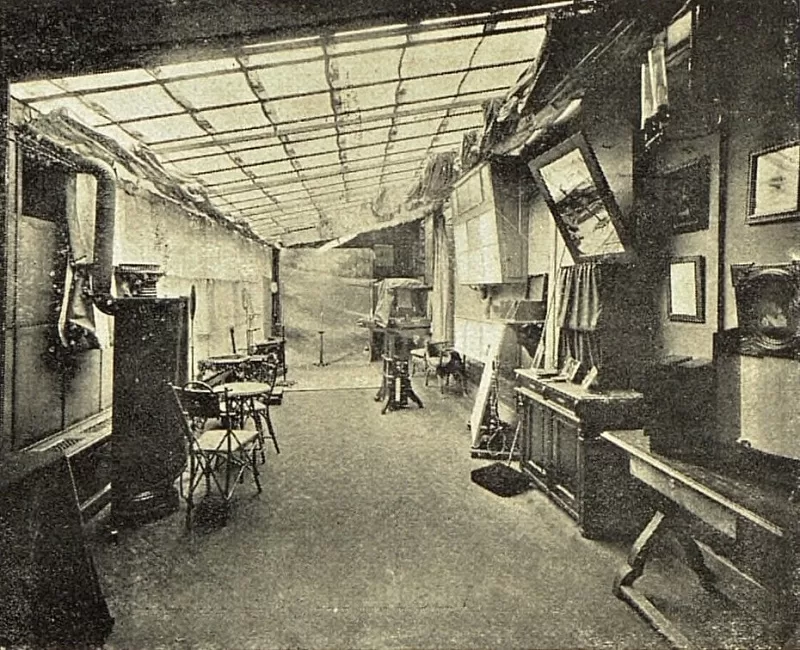 Langhans established a photography studio in Jindrichuv Hradec in 1876 and ran it until 1890. In 1880, he was granted permission to start his photography business in Prague at Vodickova street no. 707 (no. 37).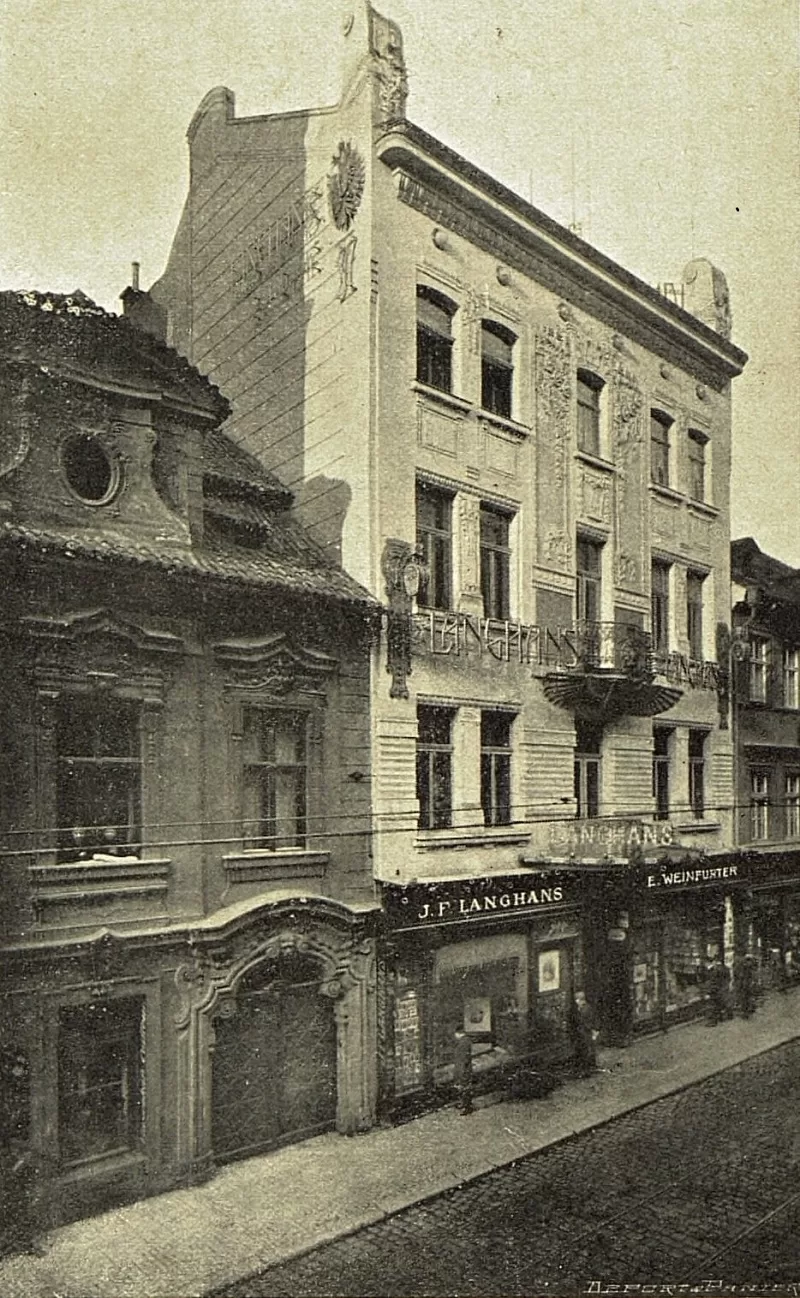 Two years later, he bought the building where his studio was located.
In 1887, he opened a branch in Marienbad and photographed several important spa guests, including the Shah of Persia and King Edward VII.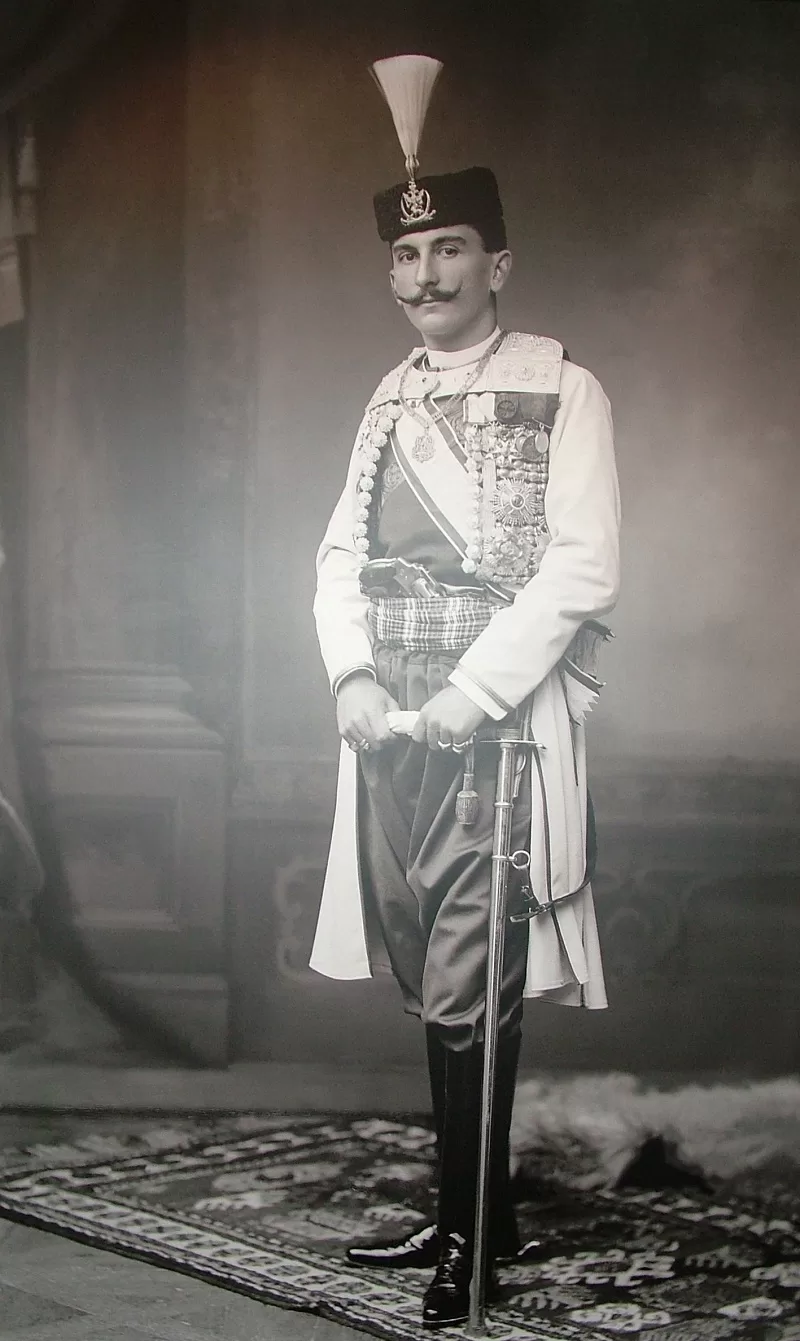 Langhans also had branches in Pilsen, Czech Budejovice, Hradec Kralove, and Nachod.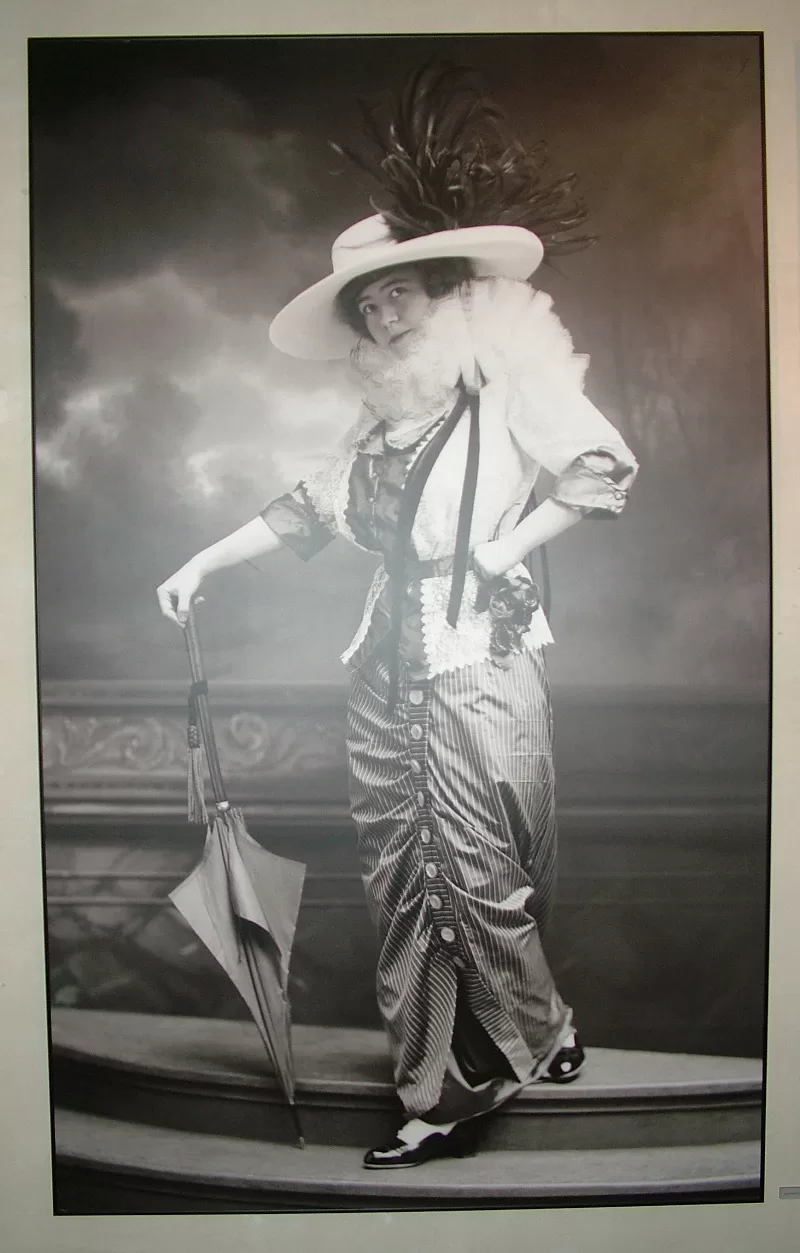 Langhans was known for his unique style of portrait finishing, where the subject stood out dynamically and vividly against masked backgrounds.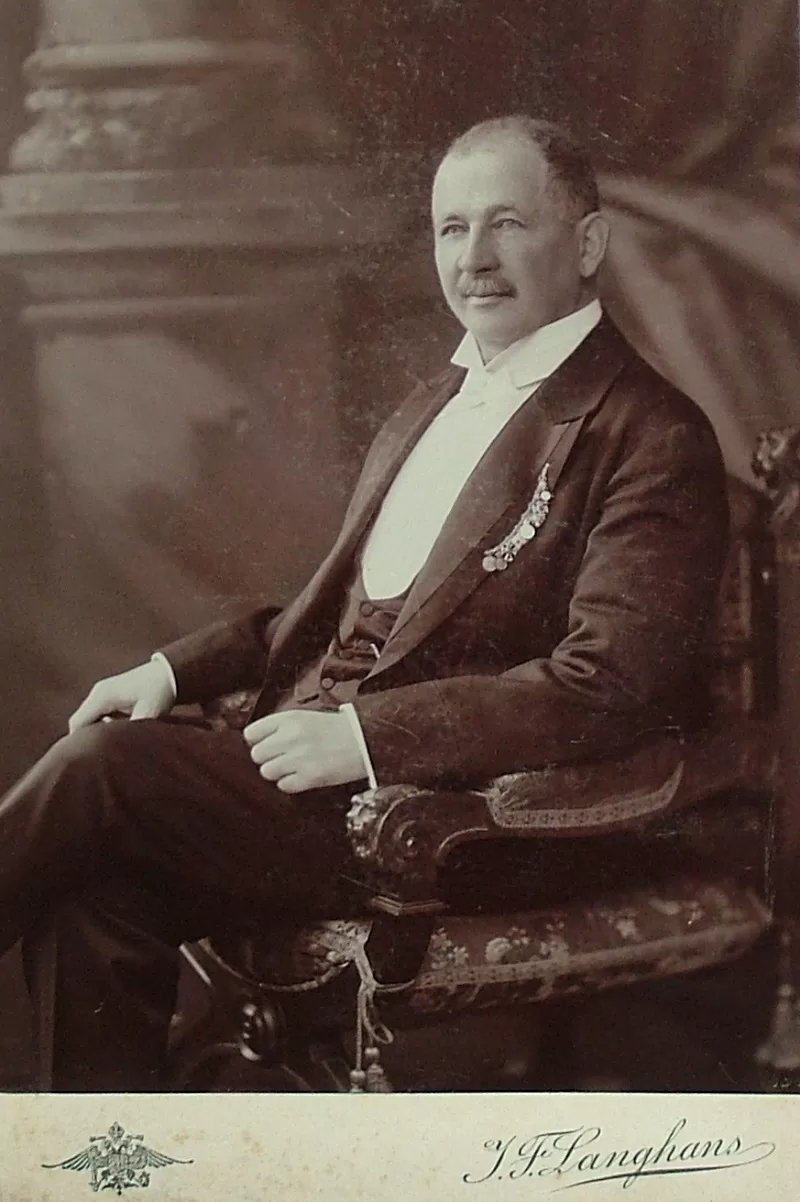 In 1910-1911, he briefly worked at VJ Bufka's studio in Prague, gaining practical experience that allowed him later to establish his own professional studio in the city.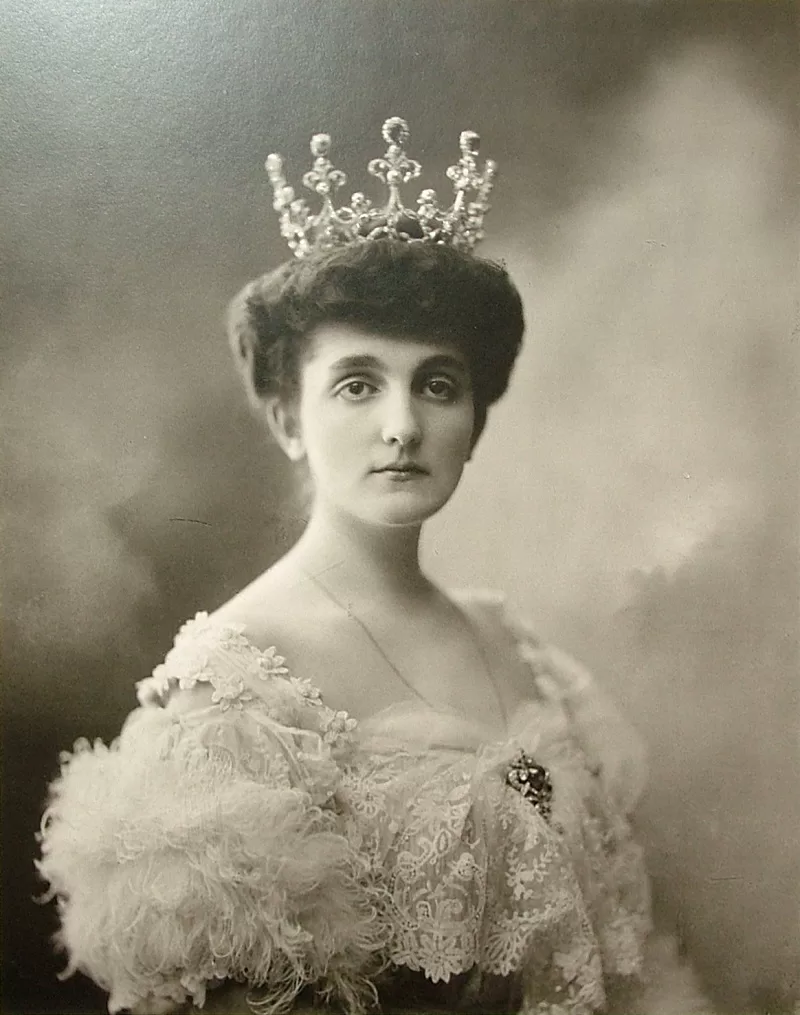 Many films were shot at Langhans' studio on Vodickova street in Prague or in its yard.
One of the pioneers of Czech cinematography, Max Urban, filmed many of them and his wife, actress Andula Sedlácková, played lead roles.
In 1912, the Czech silent film Dáma s barzojem (The Lady with a Borzoi) was filmed there. Dáma s barzojem was a 1912 Czech silent film produced at Max Urban's ASUM film company. It premiered on February 28, 1913 . The model was a lesser-known short story by the French novelist and critic Paul Bourget (1852–1935) Une Idylle Tragique, published in Paris in 1896.
The film was shot in the studio of the Langhans photographic plant in Vodičková street in Prague, in its garden, in Stromovka, and in the Trojský chateau. The Langhans studio had a glass roof, so Urban filmed in normal daylight, lighting with only four lamps, so-called Jupiter lamps.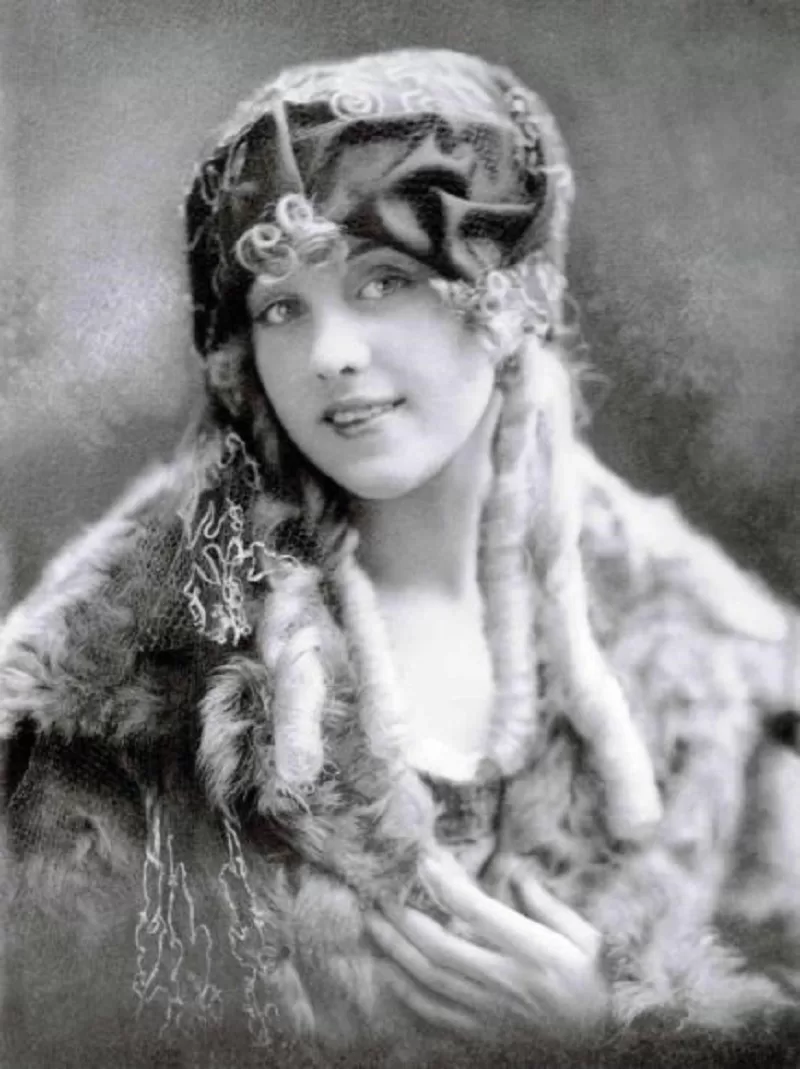 Since the film has not been preserved, its contents are also unknown. The main role was played by Urban's wife and excellent actress of the Vinohradský theater Andula Sedláčková, who was also the author of the script.
That same year, Záhadný zlocin (A Sensational Case) was filmed there, and a year later, the film Idyla ze staré Prahy (Idyll from Old Prague) was also filmed at the same location.
The romantic medium-length film Idyla ze staré Prahy was shot in 1913 by the architect Max Urban for his company ASUM. However, the film did not premiere until the end of the First World War. The film was shot in the Langhans photo studio, for the exteriors, the filmmakers went to the Old Town and Lobkovická Garden in Prague.
Langhans continued the portrait tradition of prominent figures and expanded a unique photographic archive after taking over the successful business of his in-law, Viktor Meisner, in 1919.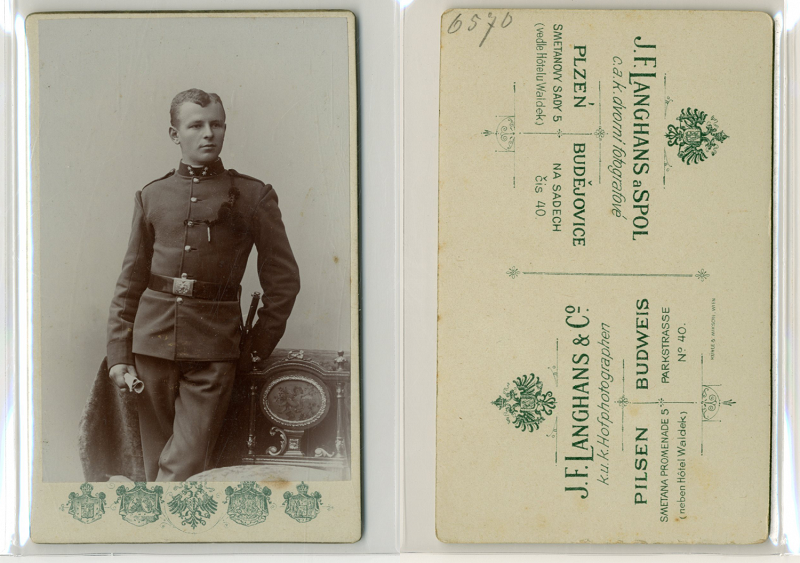 However, after the Communist takeover, Langhans' studio, known as Atelier Langhans, was nationalized, and the vast collection of photographs ended up in a warehouse outside of Prague.
There are photographs you must see at this link.
In 1949, the Fotografia Praha establishment was taken over, and Langhans' granddaughter recalls:
One winter in the early 1950s, the nationalizers exported the entire photographic archive to a landfill in Kyje. My father went to the site with hope, but only rescued about 20 whole, intact pieces from the pile of glass scraps. They became a childhood memory of my father's photographic studio for me.
In 1991, the family received the property through restitution. In the autumn of 1998, before the planned renovation of the palace at Vodickova ulice, where the studio was once located, hundreds of boxes of glass negatives were found in an old cupboard. They saved 8,000 negatives of actors, singers, writers, politicians, foreigners in the Czech Republic, industrialists, and aristocrats. Precious glass negatives, comprising a substantial part of the Langhans Gallery.
In May of 2000, another part of the Prague studio archive, the "Gallery of Celebrities," was discovered while filming reports for Swiss television. It included portraits of prominent figures such as artists Josef Vaclav Myslbek, Adalbert Hynais, Alfons Mucha, President Edvard Benes, Emil Hacha, musicians Jan Kubelik and Josef Suk, doctors Josef Thomayer, Rudolf Jedlicka (founder of Czech radiology and medical rehabilitation), and Josef Charvát (founder of Czech endocrinology).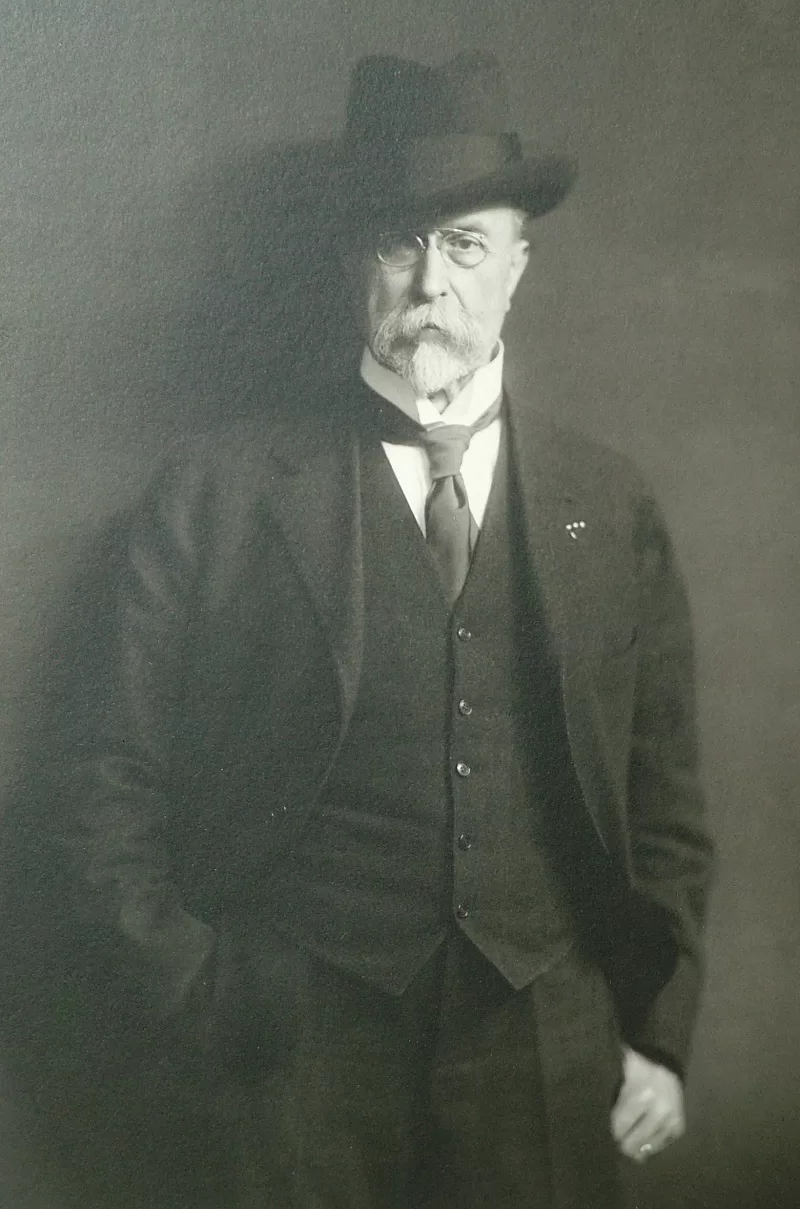 These discoveries have not only brought back to life the name of Jan Langhans but also a significant piece of Czech national identity, featuring the known and forgotten faces of leading figures in the arts, sciences, and politics.
Langhans was innovative not only in his photography but also advertising and graphic design. He owned a significant company car, which also served as a mobile advertising panel, and created utilitarian objects such as postcards and flyers. He was also one of the first photographers to use electric lighting.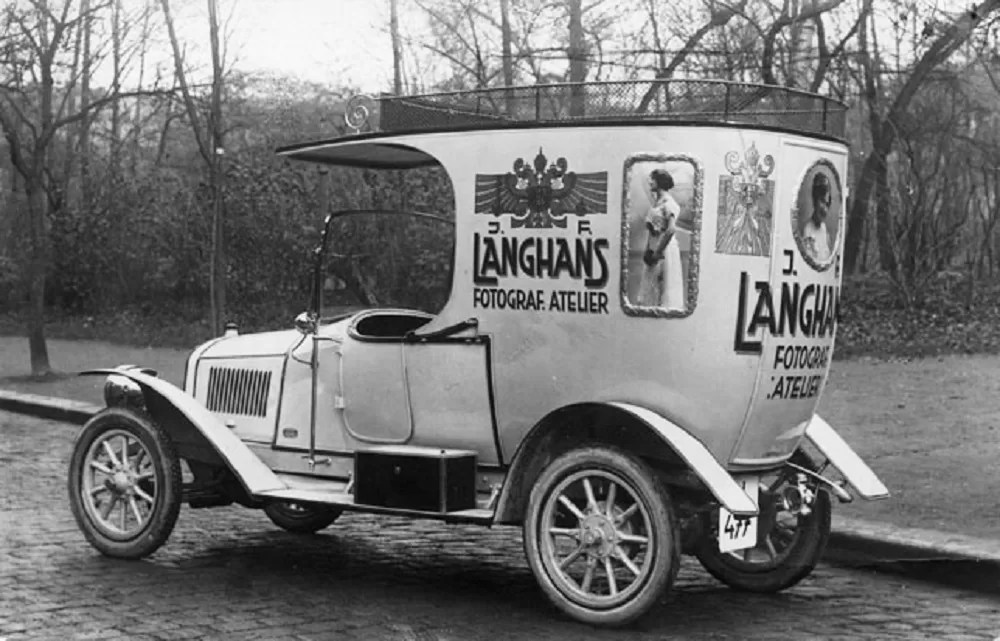 He was a very talented man, who was way ahead of his time, and I, for one, am always so grateful when old photographs are saved.
Did I ever mention that I collect and archive old photos when I have time?
You may visit another one of my sites, The Photo Vault.
We tirelessly gather and curate valuable information that could take you hours, days, or even months to find elsewhere. Our mission is to simplify your access to the best of our heritage. If you appreciate our efforts, please consider making a donation to support the operational costs of this site.
You can also send cash, checks, money orders, or support by buying Kytka's books.
Your contribution sustains us and allows us to continue sharing our rich cultural heritage.
Remember, your donations are our lifeline.
If you haven't already, subscribe to TresBohemes.com below to receive our newsletter directly in your inbox and never miss out.