Somewhere There Is Still a Sun: A Memoir of the Holocaust – is a recent book published by Simon and Schuster, which describes first hand experiences of a teenager during the Holocaust in Czechoslovakia (1939-1945).
This wonderful book has received the following awards already:
2015 Eureka Excellence in Nonfiction Silver Award – California Reading Institute
2015 Parents' Choice Gold Medal Award
2015 National Jewish Book Award Finalist (in the YA category)
2016 Kansas State Reading Circle List
2015 Dorothy Canfield Fisher Book Award – Vermont Department of Libraries – finalist
2015 Bank Street CBC Best Children's Book of the Year Award
Massachusetts Senate Citation (see photos).
Somewhere There Is Still a Sun: A Memoir of the Holocaust was chosen as class material by Facing History and Ourselves, an organization based in Brookline, Massachusetts which for the past 40 years has been teaching students about the Holocaust and Genocide – they now have 15,000 teachers all over the world.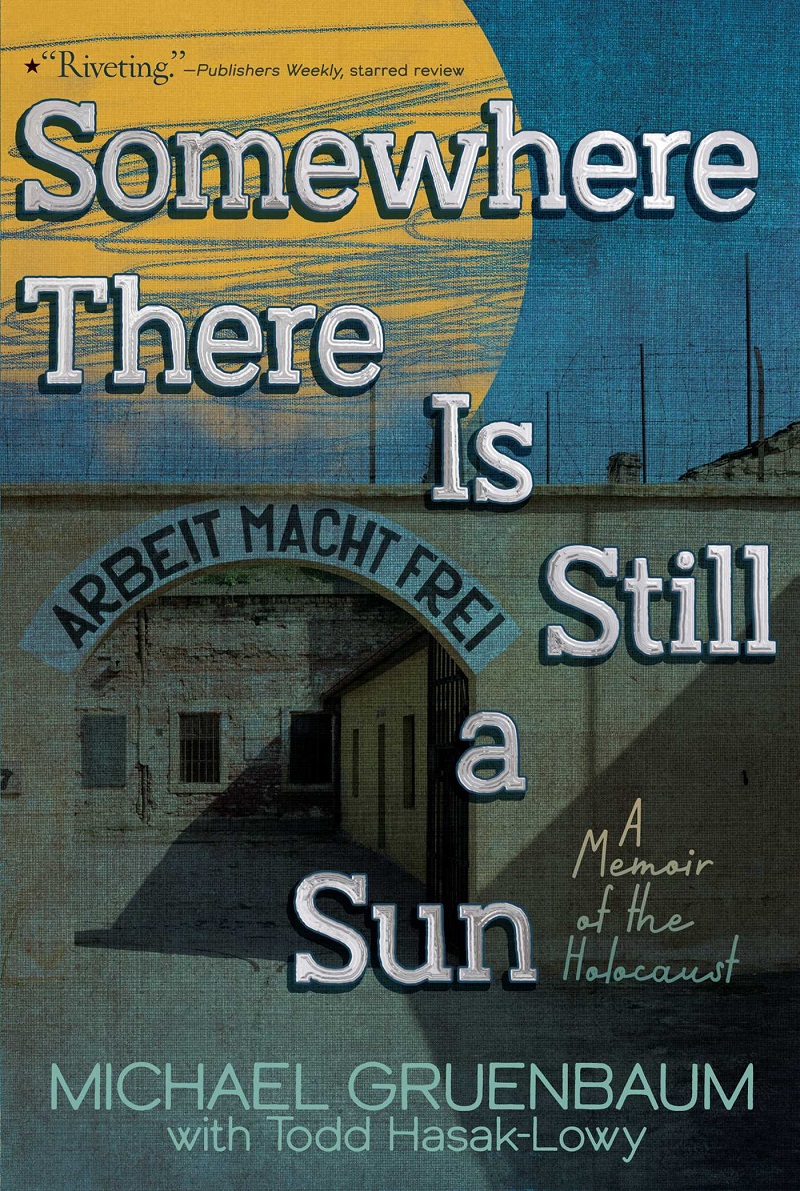 Resilience shines throughout Michael Gruenbaum's "riveting memoir" (Publishers Weekly, starred review) about his time in the Terezin concentration camp during the Holocaust, in this National Jewish Book award finalist and Parents Choice Gold medal award winning title, an ideal companion to the bestselling Boy on the Wooden Box.
Michael "Misha" Gruenbaum enjoyed a carefree childhood playing games and taking walks through Prague with his beloved father.
All of that changed forever when the Nazis invaded Prague.
The Gruenbaum family was forced to move into the Jewish Ghetto in Prague. Then, after a devastating loss, Michael, his mother and sister were deported to the Terezin concentration camp.
At Terezin, Misha roomed with forty other boys who became like brothers to him. Life in Terezin was a bizarre, surreal balance—some days were filled with friendship and soccer matches, while others brought mortal terror as the boys waited to hear the names on each new list of who was being sent "to the East."
Those trains were going to Auschwitz.
When the day came that his family's name appeared on a transport list, their survival called for a miracle—one that tied Michael's fate to a carefully sewn teddy bear, and to his mother's unshakable determination to keep her children safe.
Collaborating with acclaimed author Todd Hasak-Lowy, Michael Gruenbaum shares his inspiring story of hope in an unforgettable memoir that recreates his experiences with stunning immediacy.
Michael's story, and the many original documents and photos included alongside it, offer an essential contribution to Holocaust literature.
About the Author
Author Michael Gruenbaum was born in 1930 in Prague, Czechoslovakia. In 1942, he was sent to the concentration camp Theresienstadt, or Terezin, with his mother and sister, and remained there until the end of the war. He emigrated to the United States in 1950, graduated from MIT and Yale, served two years in the Army, and worked for the Boston Redevelopment Authority and Mass. Dept. of Public Works, before co-founding a consulting firm.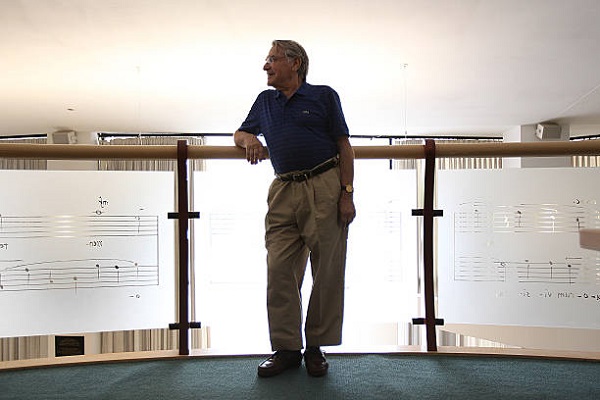 He was married for fifty years to the late Thelma Gruenbaum, author with Michael of Nesarim: Child Survivors of Terezin. He has three sons and four grandchildren.
Listen to Michael discuss Somewhere There Is Still a Sun: A Memoir of the Holocaust here:
"Young Misha's narration sets this Holocaust memoir apart from others. Initially unaware of the dark implications of the events, Misha adapted to camp life, playing soccer and making new friends, until he could no longer ignore the truth. His innocence contrasts with what readers (and the adults around Misha) know is going on, which creates a foreboding tone. The use of present-tense narration contributes to the urgency of the narration, and Misha's sense of fairness and his unfailing faith that things will improve will resonate with students." –School Library Journal
"The Holocaust's horrors are handled delicately for middlegrade readers but never detract from the truth. Photographs and letters add to the memoir's efficacy and poignancy." –Booklist
"This account will help young readers imagine themselves in the midst of the unimaginable—and will show them how kids very much like them managed to survive." –New York Times Book Review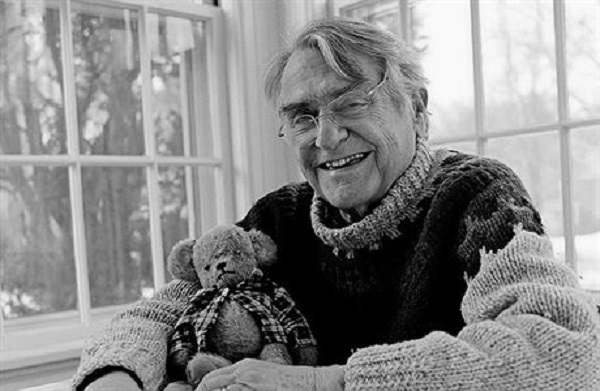 In this wonderful video below, photo archivist Judith Cohen describes how a scrapbook and memory book from the Michael Gruenbaum Collection provide a rare view into life in Theresienstadt, the Nazis' "model" camp-ghetto. It will give you more insight about the book and Misha's personal journey as well as insights into children's lives at the camps.
The Margaret Gruenbaum family collection at the United States Holocaust Memorial Museum consists of six handcrafted metal artifacts, documents, a memory book, and a scrapbook album related to the experiences of Margaret Gruenbaum and her children, Marietta anda Michael, in Theresienstadt concentration camp in German occupied Czechoslovakia during the Holocaust. The collection was donated to the United States Holocaust Memorial Museum in 2006 and 2007 by Michael Gruenbaum, the son of Margaret Gruenbaum.
You can view the entire collection here.
Back to the Book
"Written in first-person present-tense narration, this riveting memoir traces the increasingly appalling events that took place from 1939–1945 in Nazi-occupied Czechoslovakia, as seen through the eyes of Gruenbaum. As the book opens, 10-year-old Misha protests his growing awareness of injustice: "Every day is a new, stupid rule and worse food and no soccer." Watching the German army enter Prague, he feels more curiosity than dread until he sees a couple jump to their death holding hands. Miseries ensue: the ghetto, yellow stars, his father's murder, increasing danger, hunger, and humiliation—all leading to the family's arrival in the Terezin concentration camp. There, Misha joins a group of 40 boys who live, work, and play under the stern but loving care of Franta, a young man who calls them the "Nesharim," and demands high moral character: "We will let nothing separate us from our humanity." The ingenuity, love, and defiant courage displayed by Misha, his parents, Franta, and others counteract incessant degradation and terror, creating an inspiring testament to human resilience." –Publishers Weekly.
Also make sure to check out the important reviews on the book's page on Amazon and the more than 100 personal reviews most giving the book 5 stars as well as the 200+ ratings on Goodreads.
The German edition has been published under the title "Wir Sind Die Adler"; the publisher, Rowohlt, is trying to get it into the middle schools in Germany, Austria and Switzerland. Readers Digest in Germany has plans to publish an abridged version of the book. The Turkish edition by Pegasus has already been published. The Czech edition has been published, Nekde Jeste Sviti Slunce, in Prague by P3K last month.
The French publisher, Didier Jeunesse, has agreed to publish the book late this year. A publisher in Chile has agreed to publish the book in Spanish next year. Other publishers who have indicated interest are in Holland, Brazil, Taiwan, Italy, Poland, Romania, Serbia, Greece and Israel. In the spring of 218, there will be a major review in the Hadassah magazine; circulation 250,000. And, the German Ambassador in Australia has decided that he will give out the book as a prize to the best German students in Australia.
In addition, Scholastic will distribute Somewhere There Is Still a Sun: A Memoir of the Holocaust to schools, clubs and at school fairs.
The book has 384 pages and while it is classified for teens, it's an incredible read for adults as well.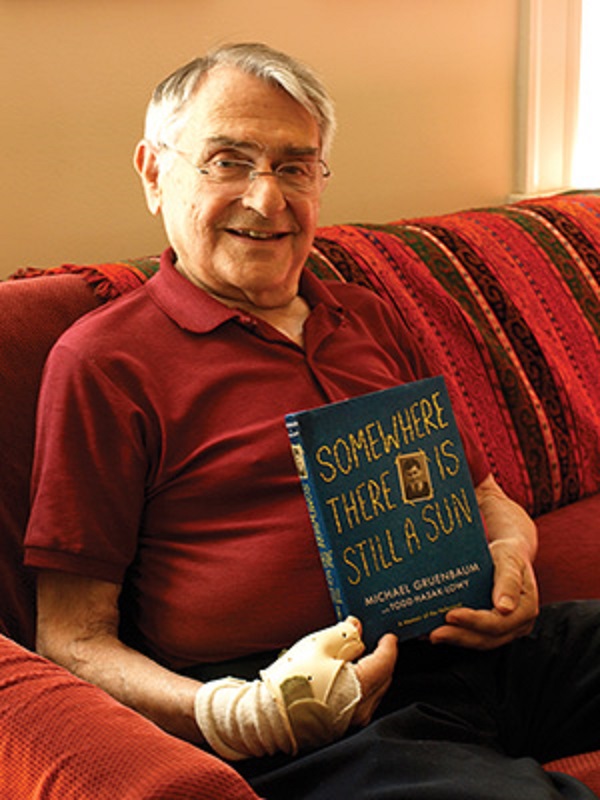 We highly recommend it!
Purchase your copy now on Amazon or at Barnes & Noble.
If you have not already subscribed to get TresBohemes.com delivered to your inbox, please use the form below now so you never miss another post.
---
Remember, we rely solely on your donations to keep the project going.
Become a friend and get our lovely Czech postcard pack.