The Slav Epic is a series of twenty magnificent artworks by the Czech Art Nouveau painter Alphonse Mucha. The monumental artworks which comprise the series depict the history and mythology of the Slavic civilization and people.
Mucha first formed the idea for the Slav Epic when he was working on the interior deign of the Pavilion of Bosnia and Herzegovina in 1899. He had been commissioned by the Austro-Hungarian government to design the interior for the Paris Exhibition of 1900.
The series took Mucha nearly 16 years to complete. He began his work by visiting Poland, Russia, and the Balkans. These were all places which he intended to depict in the series. While he was in these countries, he studied their history, cultures, and customs. In the Slav Epic, he wanted to portray pieces of Slavic history, both ancient and modern, as well as the culture of the Slavic people.
Mucha hoped the Slav Epic would serve to unite the Slavic people through their mutual respect for peace and learning and through their common history.
He considered the Slav Epic to be his masterpiece and he worked on the famous series from 1910 to 1926. He first received a grant to work on the series from Charles Richard Crane, an American admirer of Slavic culture in 1909 and, in 1910, he began his work on the series.
The paintings which comprise the series are breathtakingly large with some of them measuring up to six meters tall and eight meters wide.
The Slav Epic appeared in public for the first time in the Big Hall of the Fair Trade Palace
(Czech: Veletržní Palác) in the Czech Republic. The year was 1828 and the construction of the palace had just been completed. The great work was exposed just in time to celebrate 10 years of Czechoslovakian independence.
The Slav Epic is considered a national cultural jewel in the Czech republic and people come from all over the world to see it.
In 2016, the Slav Epic was once again displayed at the Fair Trade Palace in Prague, where the complete series was displayed for the first time in 1928. The following photos are from the 2016 exhibition at the palace.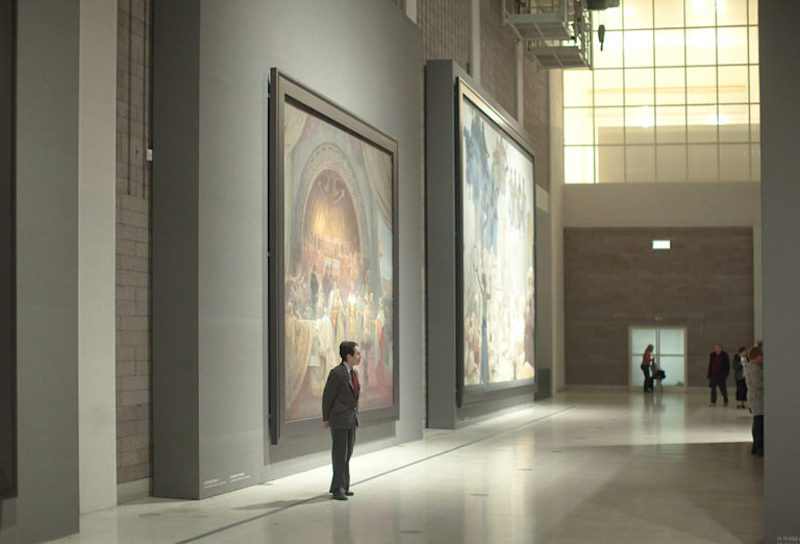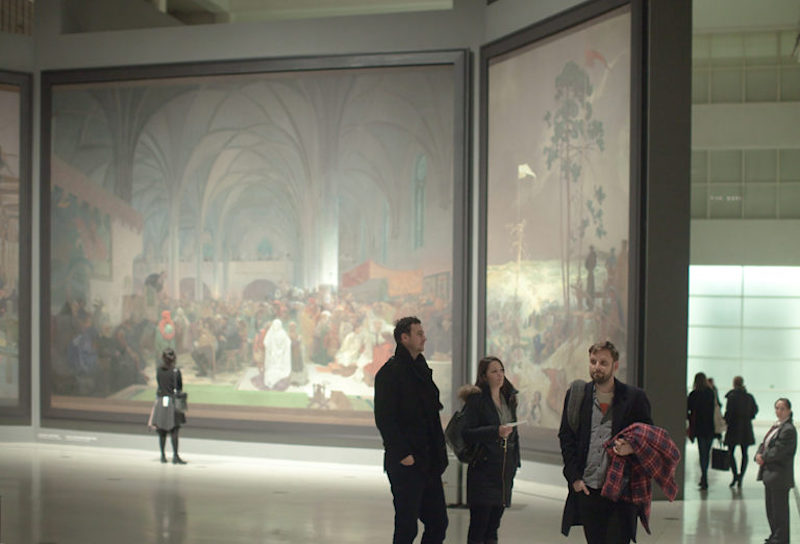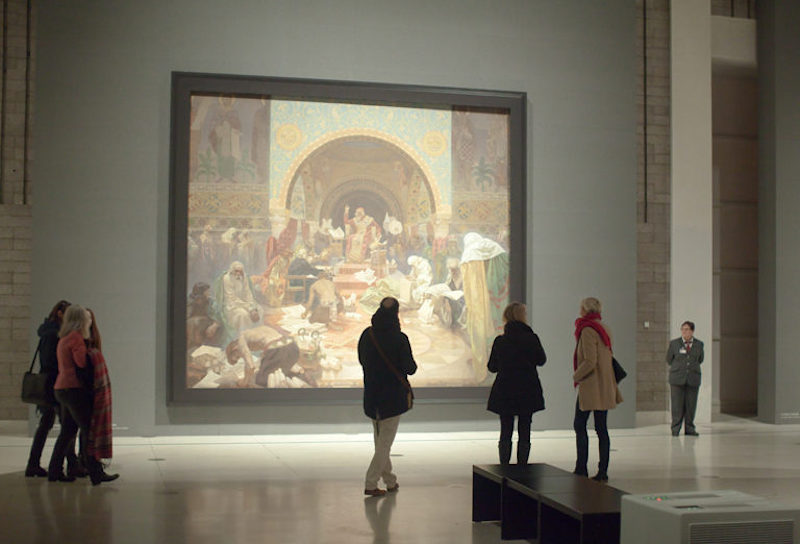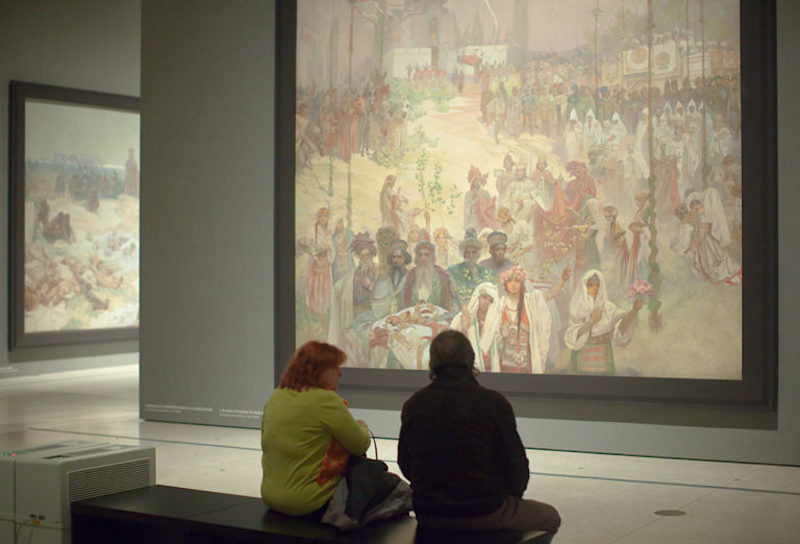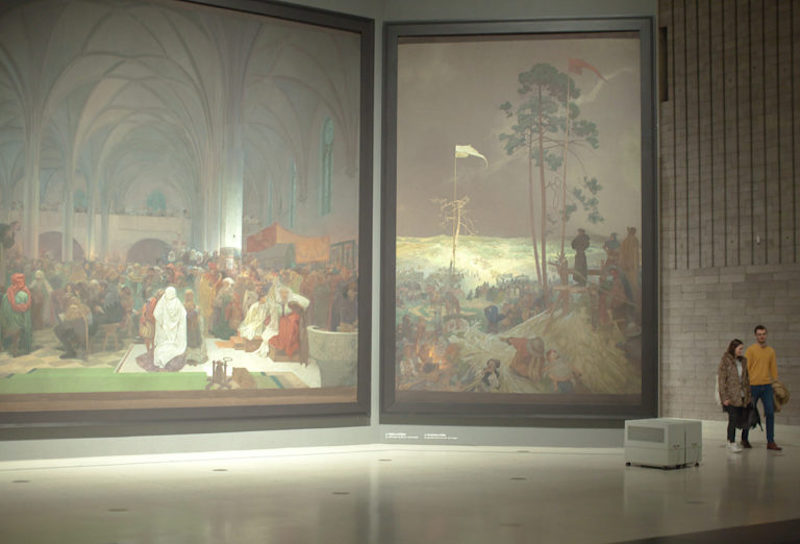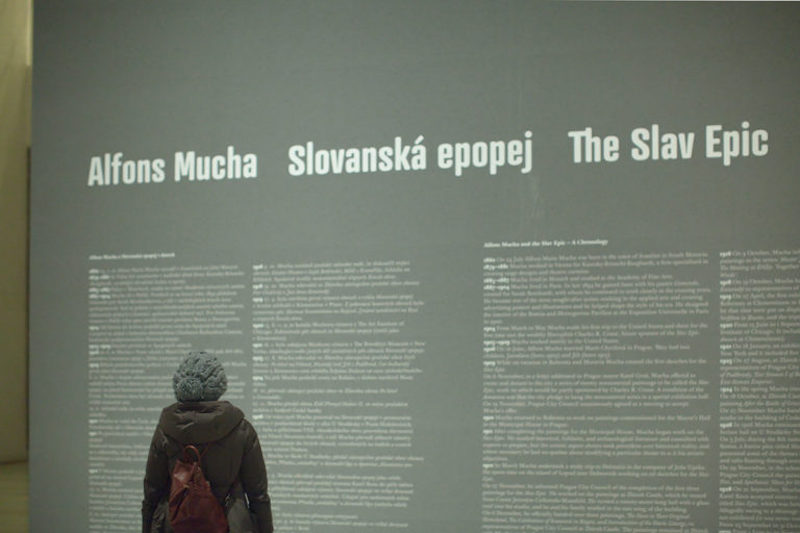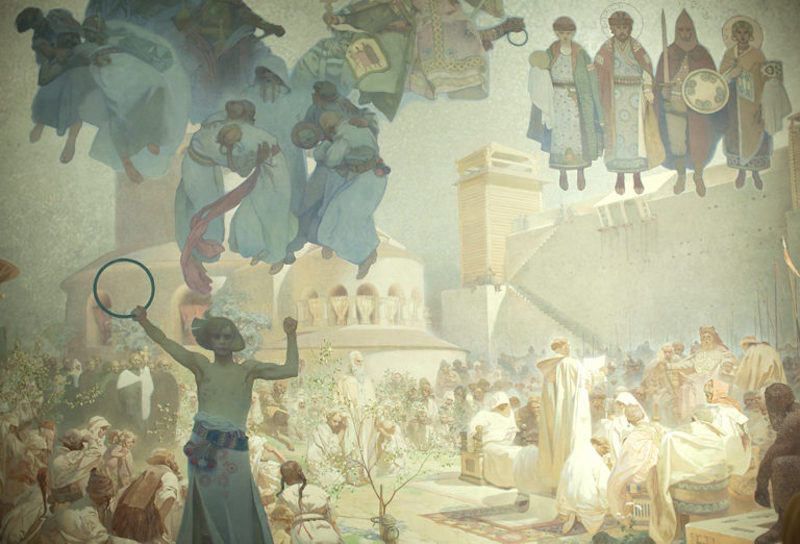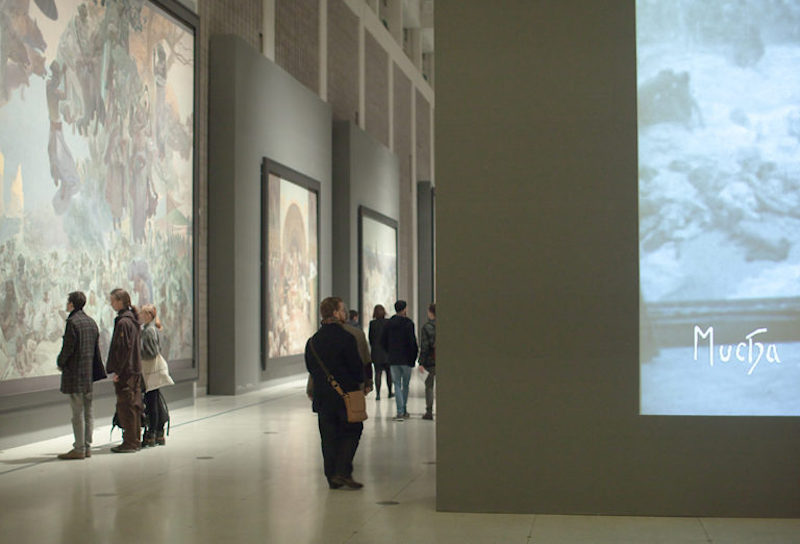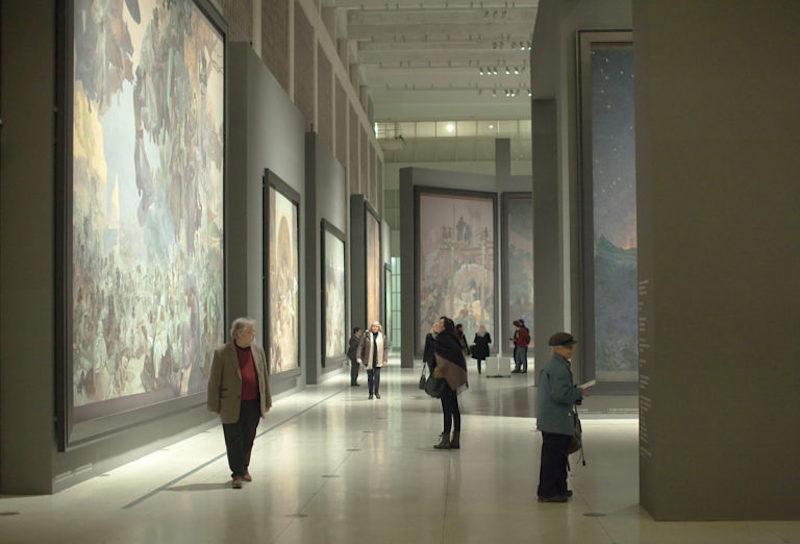 If you have not already subscribed to get TresBohemes.com delivered to your inbox, please use the form below now so you never miss another post.
---
Remember, we rely solely on your donations to keep the project going.
Become a friend and get our lovely Czech postcard pack.