Scientific experiments have shown that reading can not only make you smarter, it can also make you live longer. Reading anything, from fiction to literature, can stimulate your brain sells and make your mind stay young longer. Reading can also make you a happier person and reduce stress altogether. I'm sure that everyone reading this already knows the fact that reading improves your vocabulary and knowledge, but did you know that reading can also prevent Alzheimers?
While you're reading, it may just seem like you are hearing a story, but in reality your brain is working for the good. Experiments have shown that people who read are more likely to achieve their life goals and are more connected to real life. Making you more healthy and fit, people who read are more motivated to get stuff done.
The best part is, reading is easy to do anywhere. Personally, I love reading before bed. Here are three short books of three different styles that are fun and easy to read for those of you who are not sure where to get started. And if you're not interested in these books, just walk into any bookstore and read the back of a couple books, you are bound to find something that you like.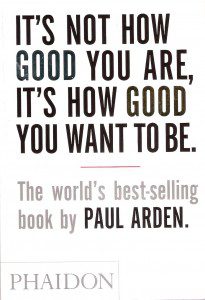 It's Not How Good You Are, It's How Good You Want To Be by Paul Arden
This is the perfect book to start your day. It has many inspirational illustrations and quotes and can be read in under an hour. All of Paul Arden's books are worth reading, but this one in particular will really get your mind cogs spinning. If you have ever had any trouble getting motivated, pick up this book. I love the way Arden pulls in his own experiences to make this book enjoyable for all.
To read our full review on It's Not How Good You Are, It's How Good You Want To Be click here.
The Stranger by Albert Camus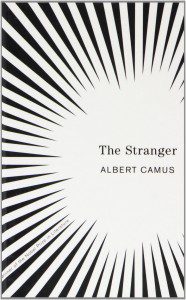 The Stranger is a classic, and if you haven't already read it in school, you should definitely read it now. The 123 pages go by in an instant with the twisted plot that really pulls you in and makes you wonder. Camus has won multiple prizes for best writer including a French Nobel Prize. But it is not the prizes that should make you want to read his work, because the stories, though sometimes frightening, are wonderfully assembled and fun to read.
The Stranger continues to be just as captivating as when it first was released.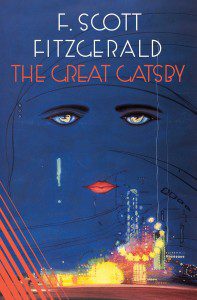 The Great Gatsby by F. Scott Fitzgerald
Sure, you may have seen the film, but if you have never read the book then you are really missing out. Fitzgerald is probably my favorite author, so there was no doubt in my mind that I had to add one of his books to this list. Everything he writes is so captivating and just takes you to an entirely different world. A short read, The Great Gatsby is based on the Jazz Age and can be read in just a day. What I love most about this book is the mix of different emotions and the way it is narrated.
The Great Gatsby is a classic suitable for anyone and everyone.
If you have not already subscribed to get TresBohemes.com delivered to your inbox, please use the form below now so you never miss another post.
---
Remember, we rely solely on your donations to keep the project going.
Become a friend and get our lovely Czech postcard pack.