The inner furnishings of Villa Tugendhat were designed by Ludwig Mies van der Rohe, Sergius Ruegenberg, and Lilly Reich. Sergius Ruegenberg produced a number of drawing designs for the interior and exterior of the house.
The furniture, which was built primarily from steel, tubular, and numerous woods such as Macassar ebony, zebra wood, and rosewood, was simplistic and tasteful.
The color combinations were mainly decided by Lilly Reich and Mies. Reich made a significant contribution to the design of the interiors, supervising the selection of materials and color schemes.
She experimented with different color combinations for the carpets, curtains, and rugs. In the library there were Persian rugs, in front of the onyx wall was a rug from a natural light wool, and in front of the conservatory a black shantung curtain.
All of the furniture was designed with the utmost care. A round table with a polished black pear tree wooden top was designed for the circular dining room and a white cabinet with a dark glazing was designed for the main living area.
The 'Tugendhat' armchairs which were upholstered in a silvery grey stood before the onyx wall. The chairs in the dining room were made from steel and upholstered in white sheepskin. Chairs were arranged before the glazed milk wall and in the library.
Glass tables, green leather stools, and 'Barcelona' armchairs were scattered about the house effortlessly. A dashing splash of color was added with a reclining chair upholstered in red velvet.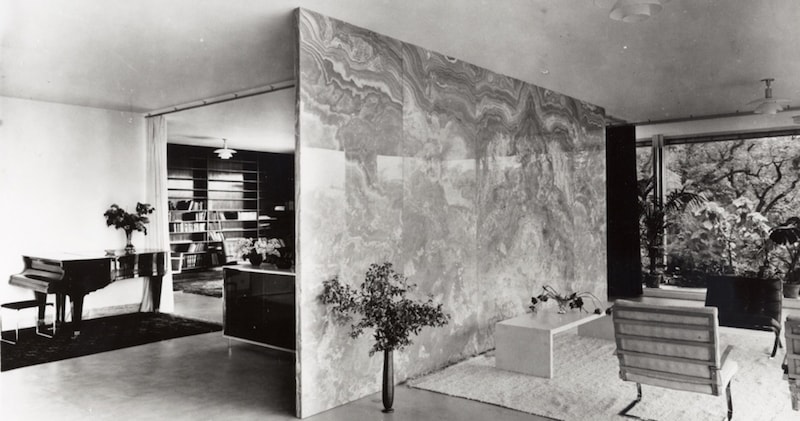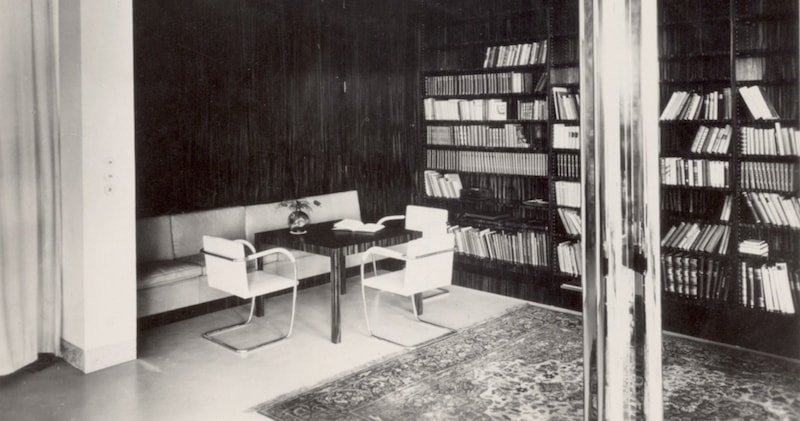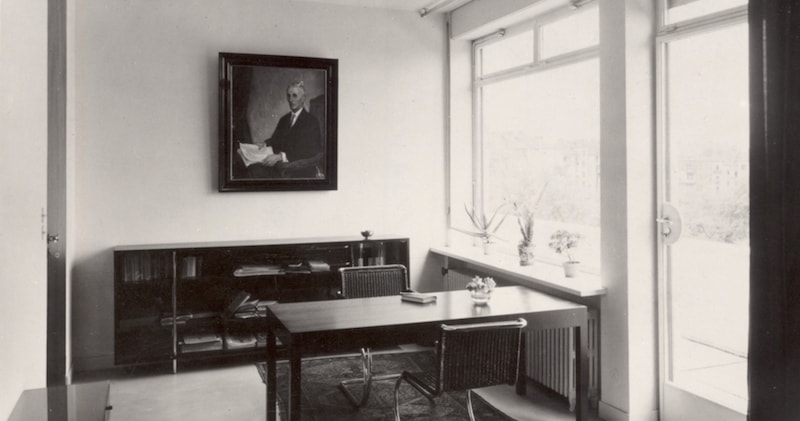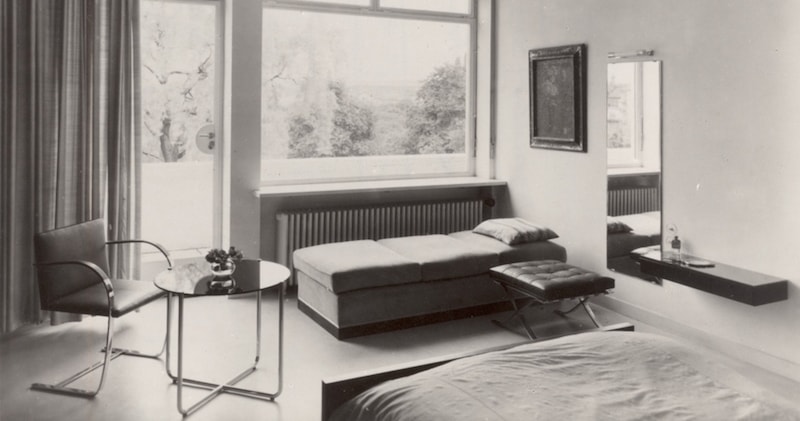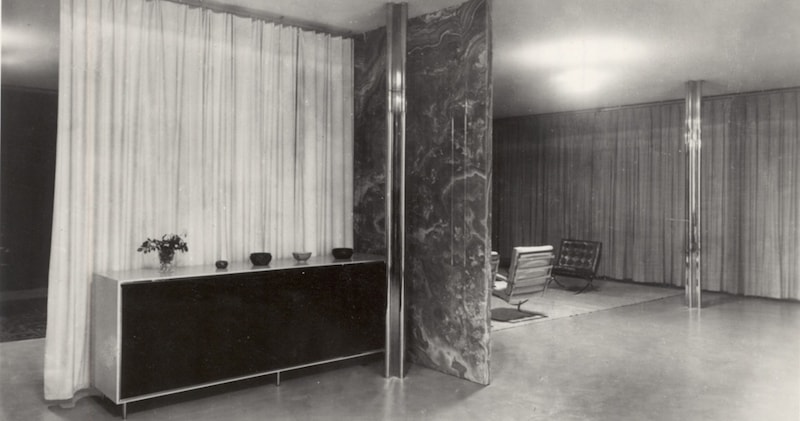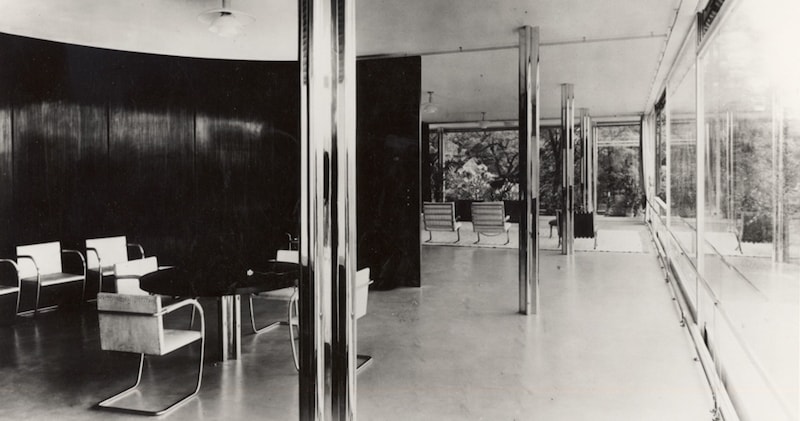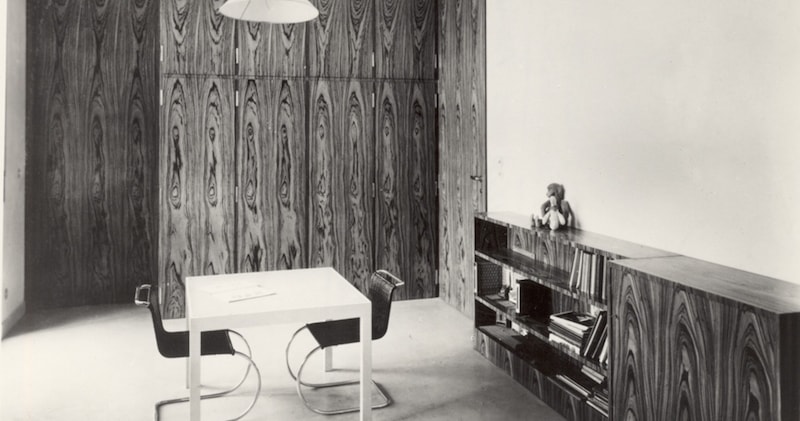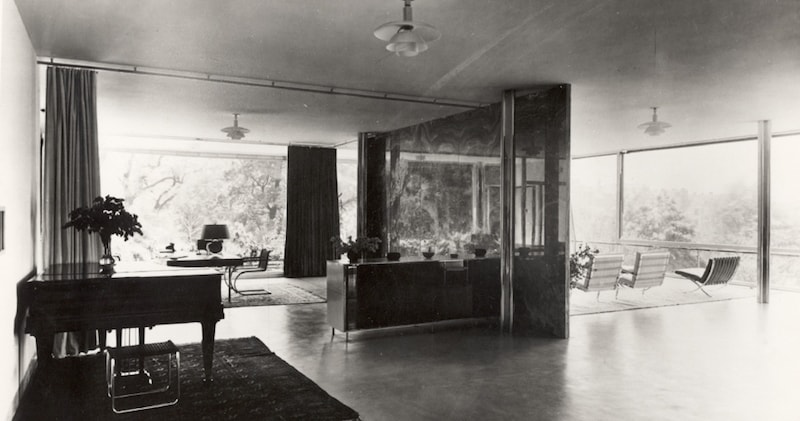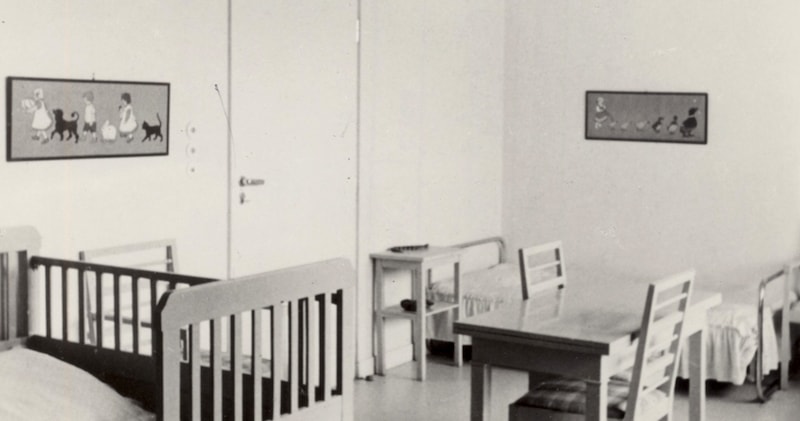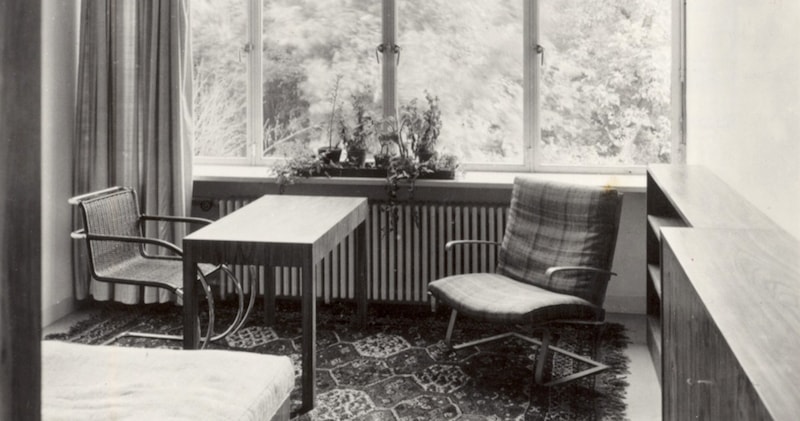 Sources: Villa Tugendhat
If you have not already subscribed to get TresBohemes.com delivered to your inbox, please use the form below now so you never miss another post.
---
Remember, we rely solely on your donations to keep the project going.
Become a friend and get our lovely Czech postcard pack.