Villa Tugendhat is a three story Villa situated on a sloped terrain in the wealthy neighborhood of Černá Pole in Brno, Czech Republic. An icon of modernism, Villa Tugendhat was commissioned by Fritz and Greta Tugendhat and designed by German architect Ludwig Mies van der Rohe.
The house, which faces to the south-west, is supported by a large concrete wall at the site of the street level and revolutionary iron framework which was used in place of supporting walls. The absence of supporting walls lends a sense of space and light to the interior. The flowing living area feels open and spacious and can be connected with the garden through the suspension of two large window panes.
The use of materials such as onyx and rare tropical woods were employed in the building of the walls. This resulted in walls which act as decorations in themselves. A illuminable wall made of milk glass acts as the backdrop to a seating area and chrome classing is employed throughout the living area.
The individual zones within the living area are divided by walls make of honey colored onyx which is semi transparent and changes color when the sun is low. The garden of Villa Tugendhat is composed of a number of woody plants, including a large weeping willow incorporated by Mies van der Rohe.
Mies placed a high emphasis on the "less is more" principle and managed to create texture using naturally patterned materials. He also used the view from the villa as an integral part of the interior. One wall was made of two sliding sheets of plate glass which could be retracted all the way to the floor using electric motors. This was highly innovative for the time. The interior furnishings were also designed by Mies with the assistance of Lilly Reich.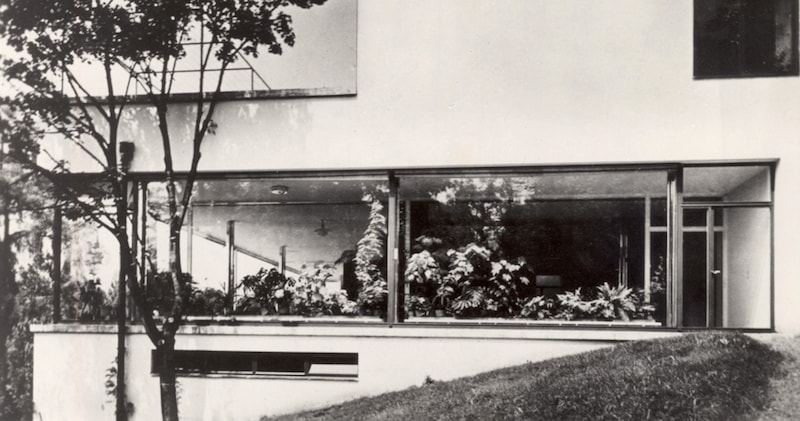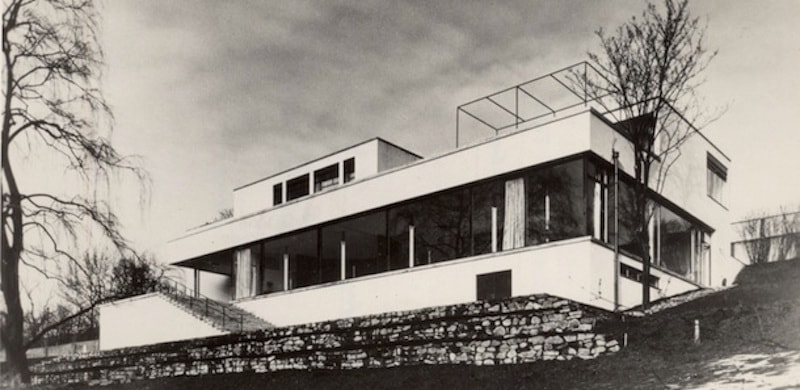 Sources: Villa Tugendhat
If you have not already subscribed to get TresBohemes.com delivered to your inbox, please use the form below now so you never miss another post.
---
Remember, we rely solely on your donations to keep the project going.
Become a friend and get our lovely Czech postcard pack.