Paul Arden and Roger Kennedy teamed up to write this 127 paged motivational book titled It's Not How Good You Are, It's How Good You Want To Be. Published by Phaidon, this is a beautiful edition with indented gold and silver text on the cover, and plenty of amusing graphics and illustrations throughout the book.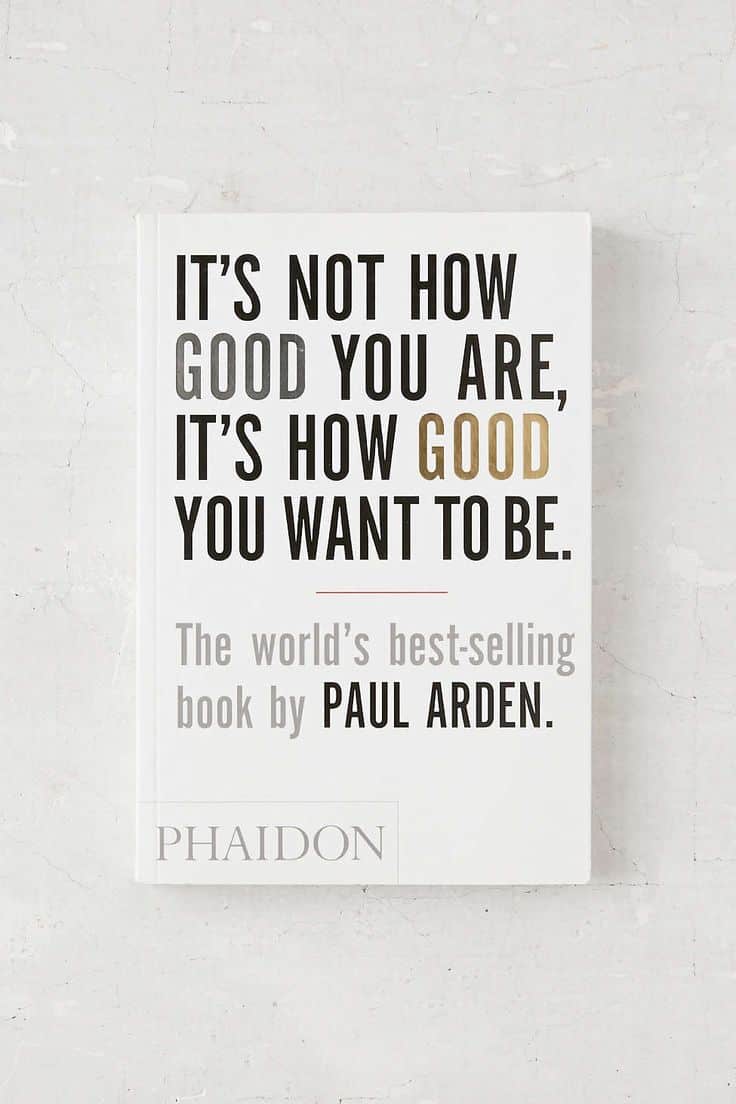 Using lots of references to his own work, Arden focuses mainly on examples in the advertising business. The first time I saw this I must say, it worried me as I myself am not an advertiser, but as I read I was pleasantly surprised to see that he made all of his insights apply to any field.
I love the wit and 'common sense' used in this book, and by that I mean that the things he is writing about are so common that most people don't even consider them. He discusses the importance of being fired, how words can change the way people see things, and all the right reasons to be wrong; things people don't think about in their day to day lives.
Some risks have a future, and some people call them wrong. But being right may be like walking backwards proving where you've been. – Paul Arden
This book is a quick and easy read, perfect for long subway (Metro in Czech) rides. It is perfect for students, and anyone who wants to be inspired. This book really adds a pep in your step and makes you think about the quality of your work. A must read!
How you perceive yourself is how others will see you. – Paul Arden
If you have not already subscribed to get TresBohemes.com delivered to your inbox, please use the form below now so you never miss another post.
---
Remember, we rely solely on your donations to keep the project going.
Become a friend and get our lovely Czech postcard pack.