On January 4, 1874, a boy was born in the small Bohemian village of Křečovice. His name was Josef Suk. Over the years, as he grew, so would his love and his involvement in music. At a young age, Suk began his musical training under the guidance of his father, Josef Suk senior. His father taught him to play the piano, the violin, and the organ. Young Josef was deeply involved in music and soon began to further his training on the violin under the instruction of the famous Czech violinist and conductor Antonín Bennewitz. Bennewitz, however, was not to be Suk's only teacher.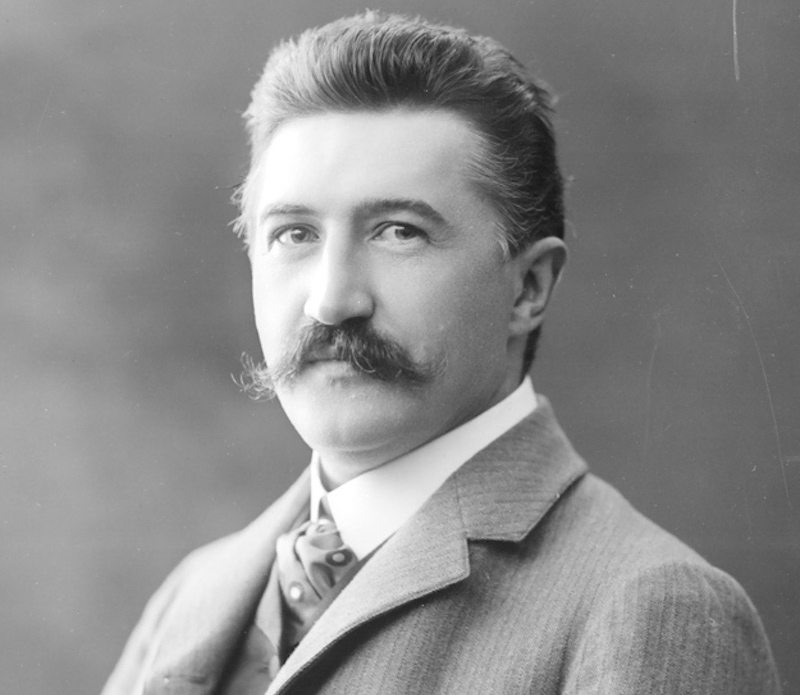 Suk studied musical theory with various other composers including Karel Stecker, Josef Bohuslav Foerster, and Karel Knittl. Under the instruction of the world-renowned Czech cellist Hanuš Wihan, Suk later turned his focus to writing chamber works. He enjoyed Wihan's instruction and continued taking lessons from Wihan even after he had completed his schooling.
Suk's greatest inspiration, however, would come from yet another one of his teachers. Antonín Dvořák was Suk's mentor and teacher during his time at the Prague Conservatory and much of his early musical style was influenced by the great Czech composer. Suk had great respect and admiration for Dvořák and Dvořák in turn respected Suk. In fact, Suk soon became one of his favorite pupils. The pair became very close and, in 1898, Suk married Dvořák's daughter, Otilie, making them family.
These years marked some of the happiest in Suk's life and this sense of happiness is reflected in the music he wrote at the time.
Suk was incredibly talented but, despite his extensive training, many believed his musical skill was inherited. Suk composed various works during his lifetime but much of his early work was quite melancholic. He was particularly good at composing orchestral music and his Serenade for Strings, Op. 6, which he composed in 1892, remains a magnificent example of one of his more cheerful works. Suk composed the Serenade for Strings while studying under Antonín Dvořák at the Prague Conservatory. He wrote the piece after Dvořák suggested he write some lighter music, in contrast to his usual darker works.
Suk's work, however, would once again take a dark turn when, in 1904, his beloved teacher and father-in-law, Antonín Dvořák passed away. About eight months after Dvořák's death, Suk began to compose a Symphony in his memory. He called it the Asrael Symphony, after the angel of death, Asrael (Azrael), from the Old Testament.
Although the composition was initially meant to be a celebration of Dvořák's life and work, it was instead dedicated to "the exalted memory of Dvořák and Otilie" when, on July 6, 1905, tragedy struck again and Suk's wife Otilie also passed away. Suk wrote:
"The fearsome Angel of Death struck with his scythe a second time. Such a misfortune either destroys a man or brings to the surface all the powers dormant in him. Music saved me and after a year I began the second part of the symphony, beginning with an adagio, a tender portrait of Otilka."
Suk completed the Asrael Symphony in October of 1906. He dedicated the work to his late wife and to his father-in-law. The last two movements of the symphony in particular are dedicated to Otilie.
In addition to composing, Suk also performed with the Czech Quartet until his retirement in 1933. In 1935, Josef Suk passed away on May 29. Today, Josef Suk is considered as one of the leading composers of Czech Modernism. He continues to be an inspirational public figure to the Czech people. He once said of himself:
"I do not bow to anyone, except to my own conscience and to our noble Lady Music… and yet at the same time I know that thereby I serve my country, and praise the great people from the period of our wakening who taught us to love our country."
If you have not already subscribed to get TresBohemes.com delivered to your inbox, please use the form below now so you never miss another post.
---
Remember, we rely solely on your donations to keep the project going.
Become a friend and get our lovely Czech postcard pack.