In the late 1800's, children did not have as much access to books as we have now. The books that did exist were filled with moral lessons. In the Czech Republic, František Doucha, (August 31, 1810 – November 3, 1884) was one of the most famous Czech literary translators and writers.
Today we're looking at the simple book entitled Korálky. I've loosely translated the writing below each image.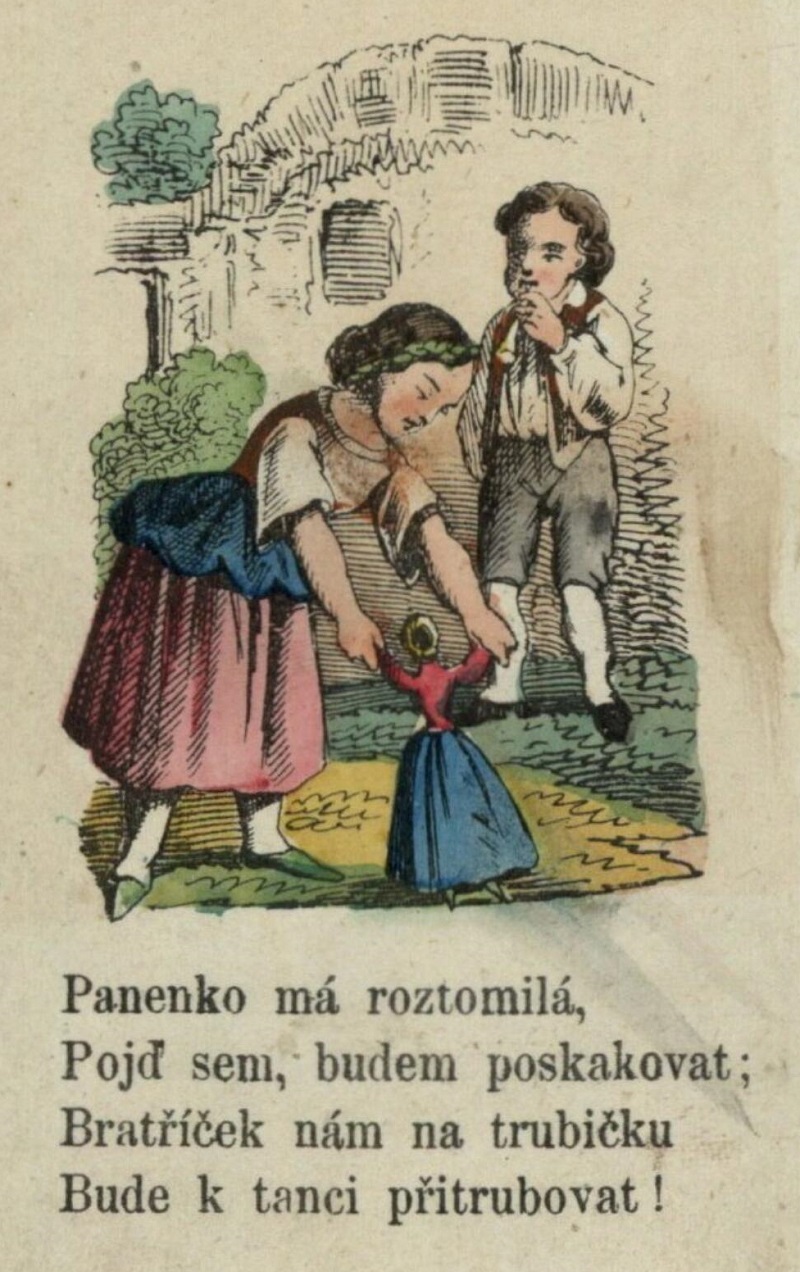 My cute little doll, Come here, we'll hop and jump;
Little brother will play the trumpet to go along with our dancing.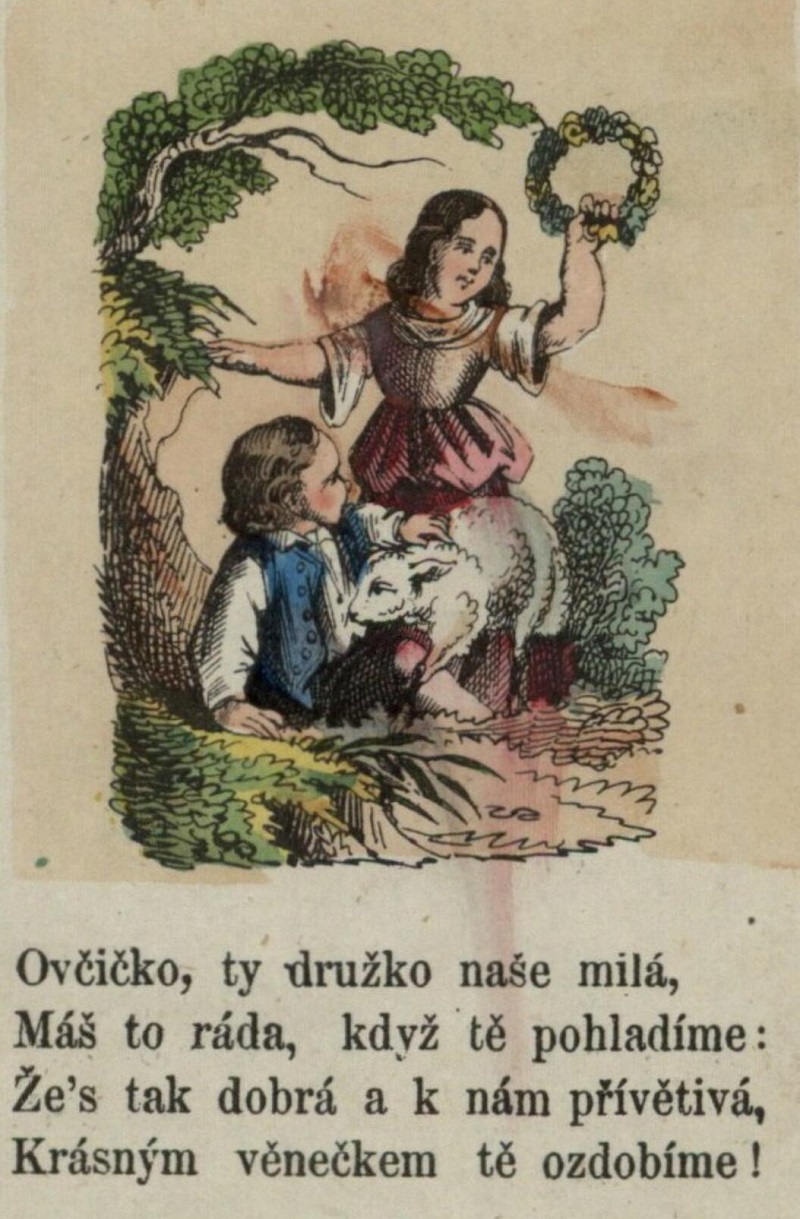 Little lamb, our dear sweetheart,
You like it when we caress you:
You are so good and nice to us,
We'll decorate you with a beautiful wreath.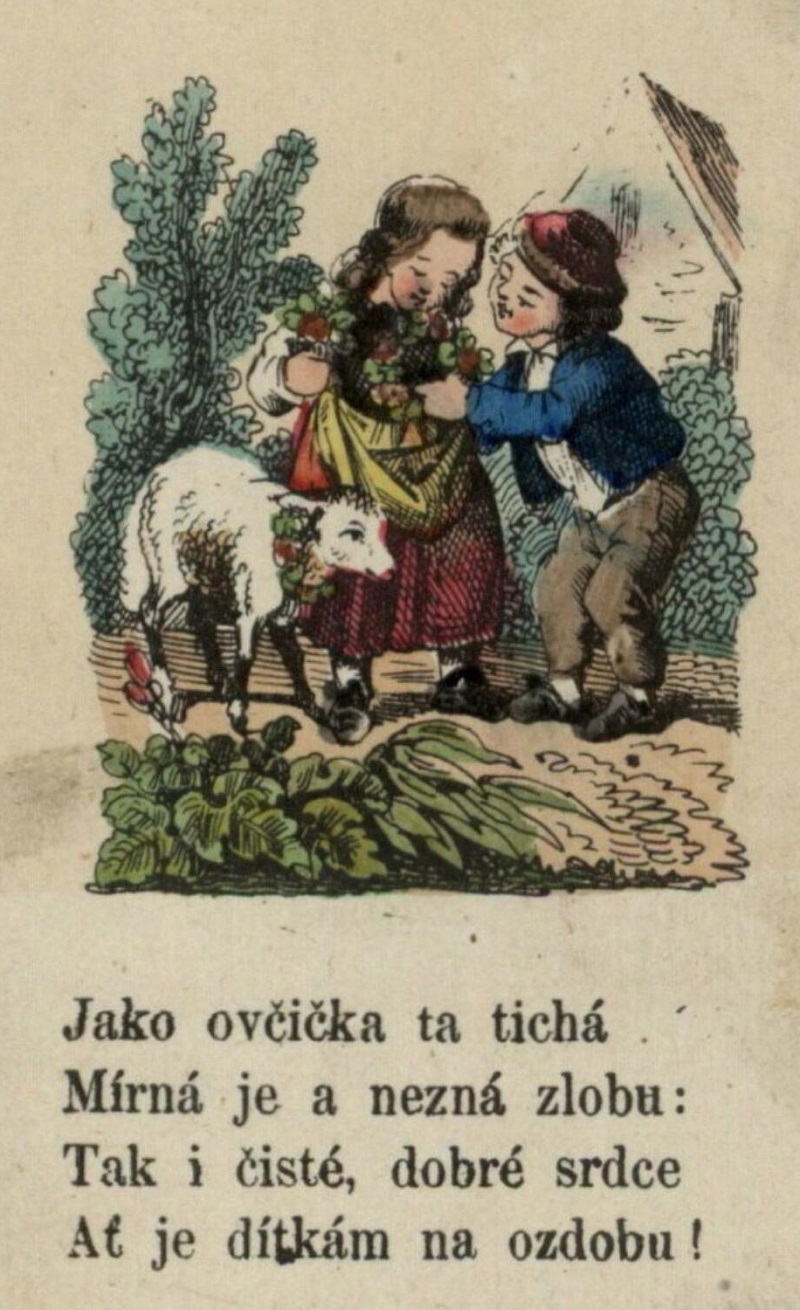 Just like the silent little lamb
is gentle and does not know anger:
So is a clean and good heart
for the children a perfect decoration!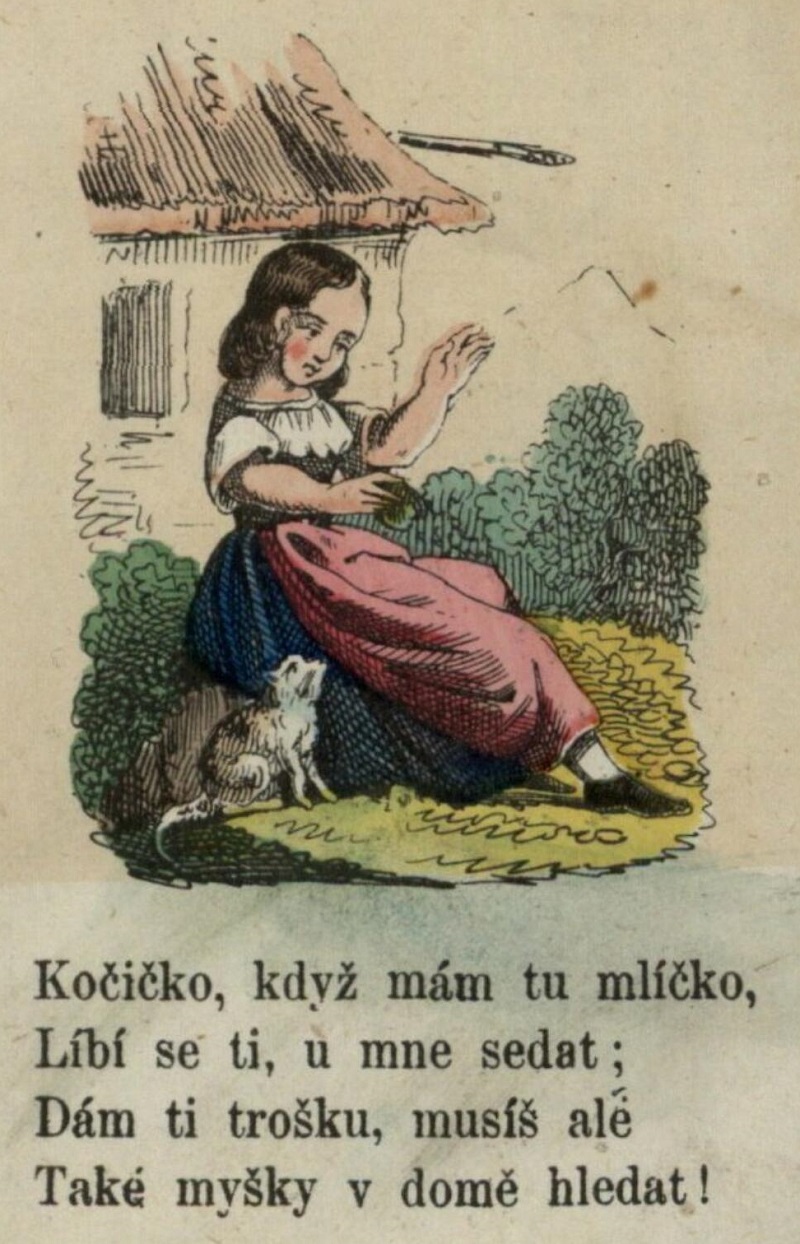 Little cat, when I have the milk,
You like to sit next to me.
I'll give you a little, but you have to
seek out the mice in the house!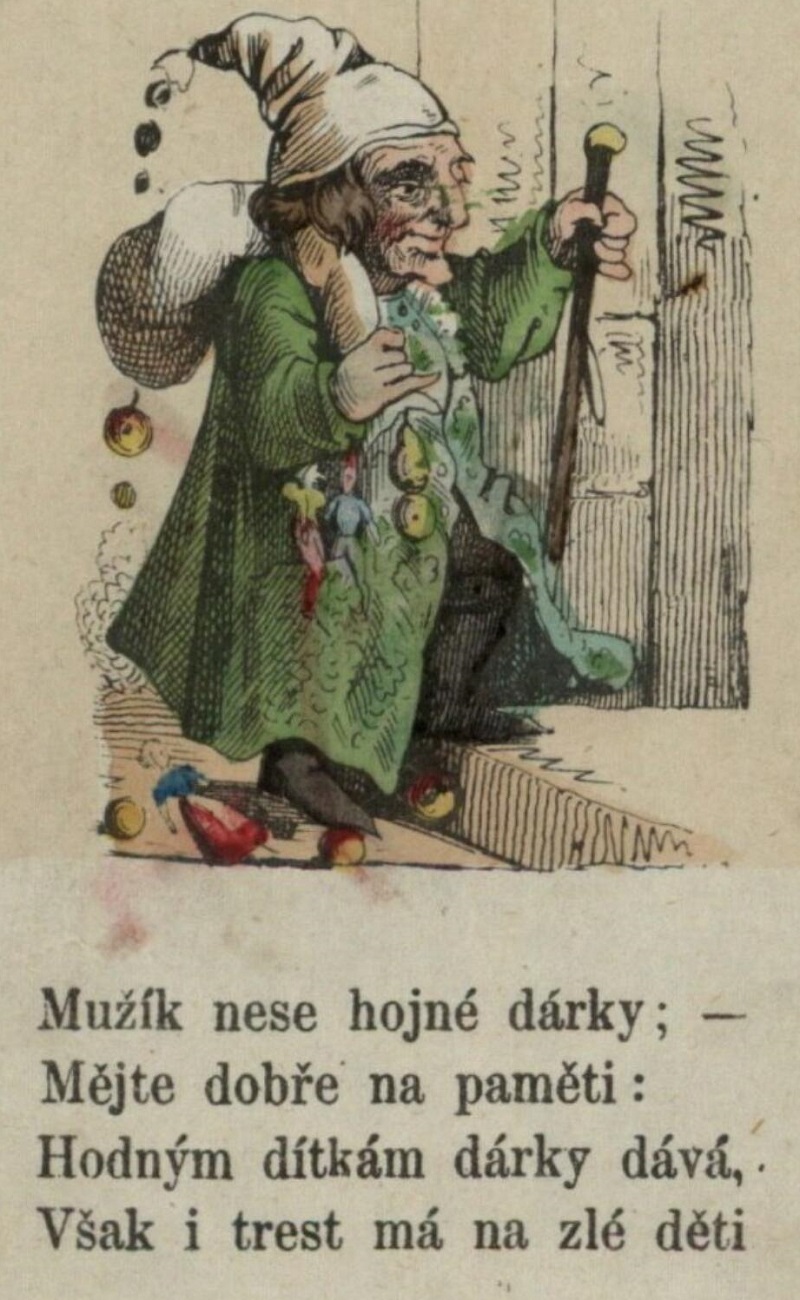 The little man carries abundant gifts; –
but keep well in your memory:
He'll give the gifts to the good children,
but has punishment for the bad children!
The young boy rides on his horse;
He did not pay attention – running:
He didn't listen what to the orders,
Disobedient now he lies here.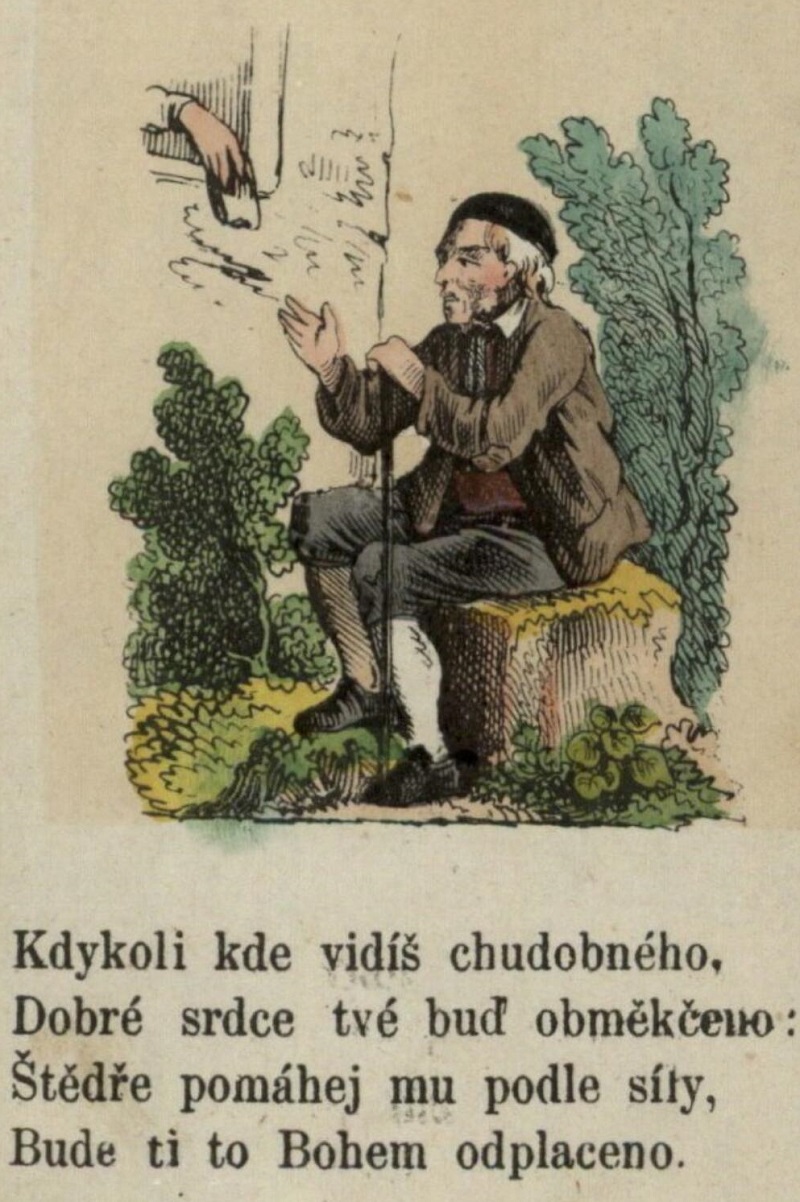 Anytime you see a poor man,
Your good heart should soften:
Help him abundantly according to your power
and God will reward your good deed.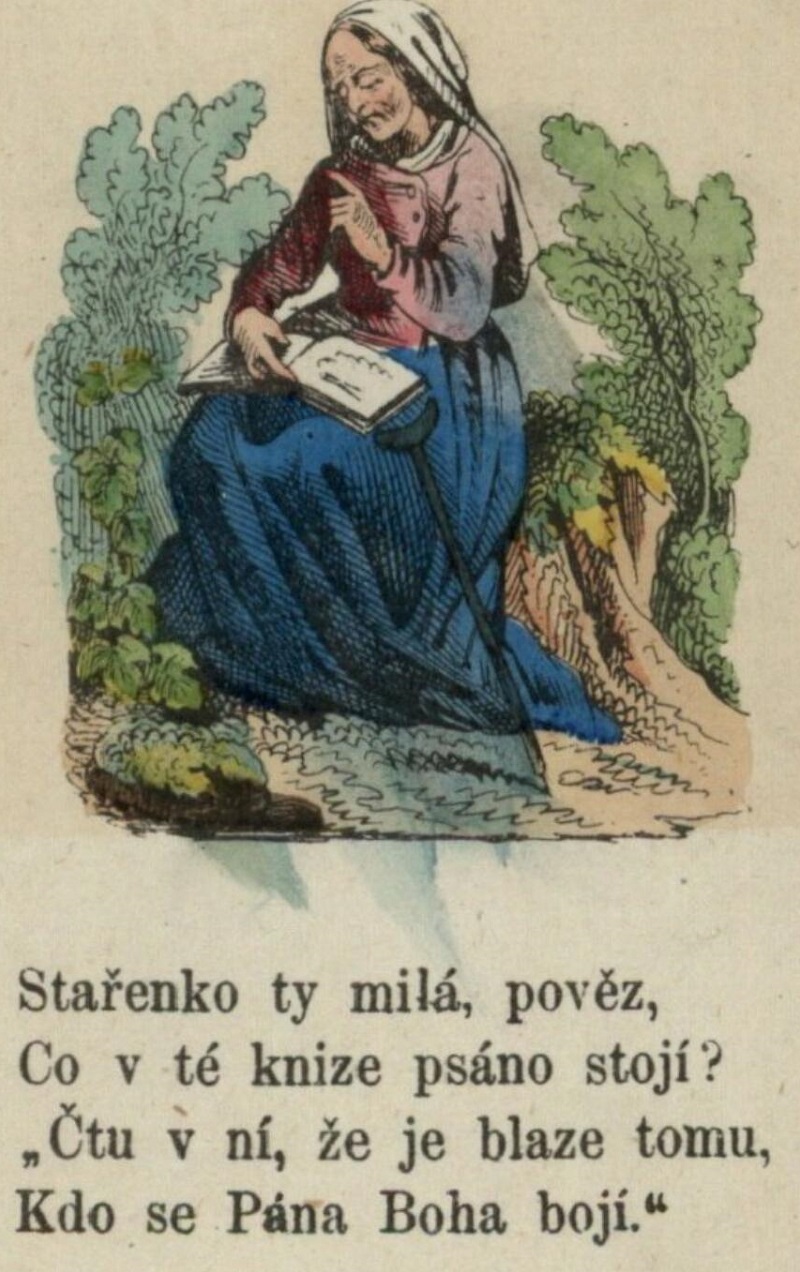 Granny dear, tell us,
what is written in that book?
"I read here, that good fortune
comes to those who fear God."
Thus are the lessons of the late 1800's…
František Doucha was among the most prolific translators of the century, translating works from 14 different languages. His name is often associated with many Shakespearian translations into the Czech language. He lived in Petrovice.
*Special thanks to Dana Kubias for her assistance with translation.
If you have not already subscribed to get TresBohemes.com delivered to your inbox, please use the form below now so you never miss another post.
---
Remember, we rely solely on your donations to keep the project going.
Become a friend and get our lovely Czech postcard pack.