Located right beside the Petřín Tower, this mirror maze is located on Petřín Hill in a historic building that actually looks like a miniature Castle. Upon purchasing your tickets you enter a corridor of mirrors that resembles a magician's labyrinth with gold framed mirrors and dim lighting.
This is the perfect attraction to take the whole family to, children will love coming in and having fun in the mirrors. Don't come hear thinking you are going to actually have to walk though a long, challenging maze where you may get lost, the labyrinth is rather small and the whole amusement is quick.
Besides the mirror labyrinth, the building also includes a distorted mirror section with a selection of single standing mirrors designed to warp your image into hilarious shapes. The building also acts almost as a museum and between the mirror rooms, a mural painting depicting the battle on Charles bridge during the 30 Years' War, when the Czech resisted the Swedes invasion.
Altogether the is a fun place to take the kids, snap some pictures, have a laugh and get a fast history lesson. When purchasing tickets for the mirror maze you can also buy tickets for the observation tower as well.
If you decide to take the trip to Petřín Hill and the maze of mirrors make sure to make a day out of it and buy an ice cream and check out the beautiful blossoming trees!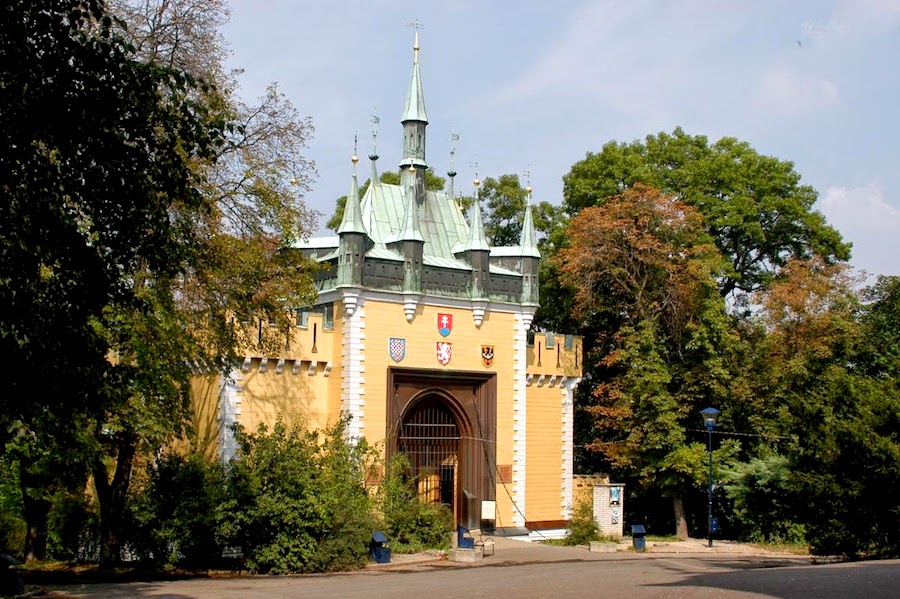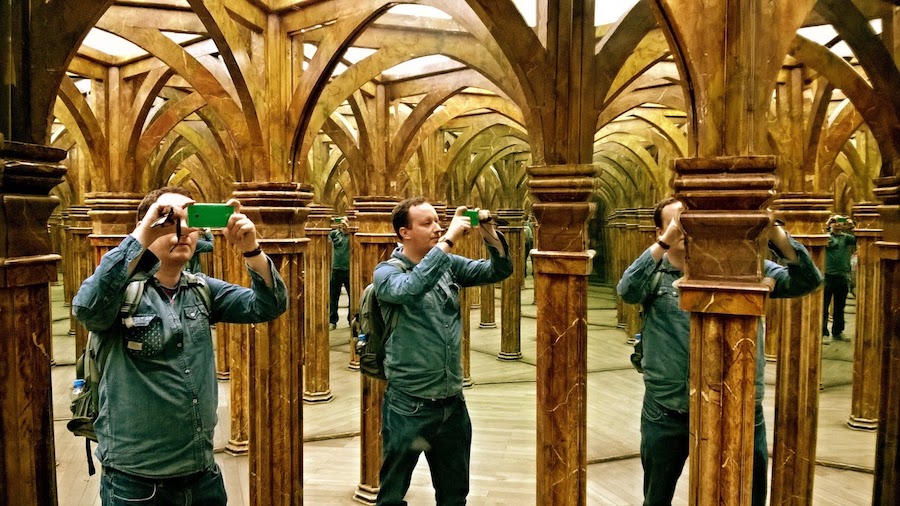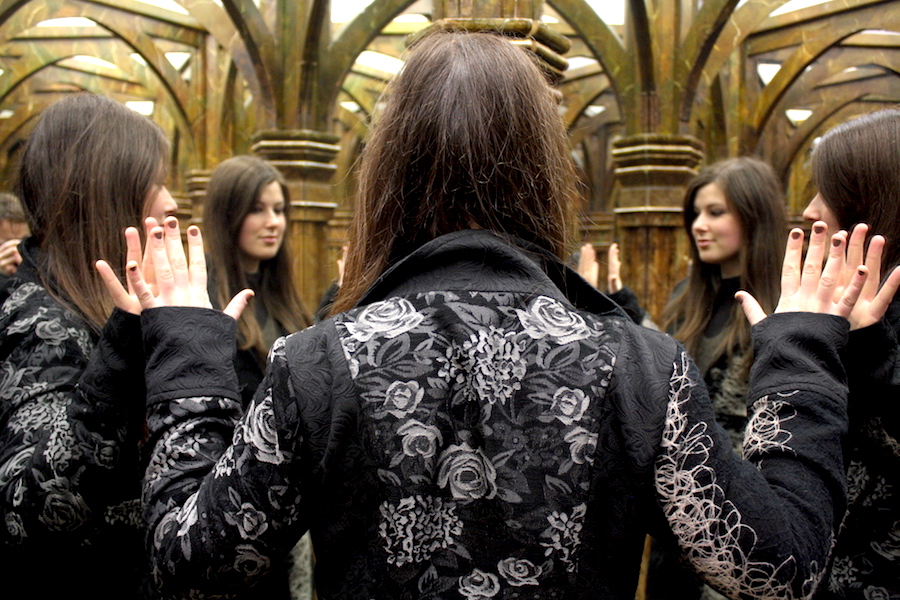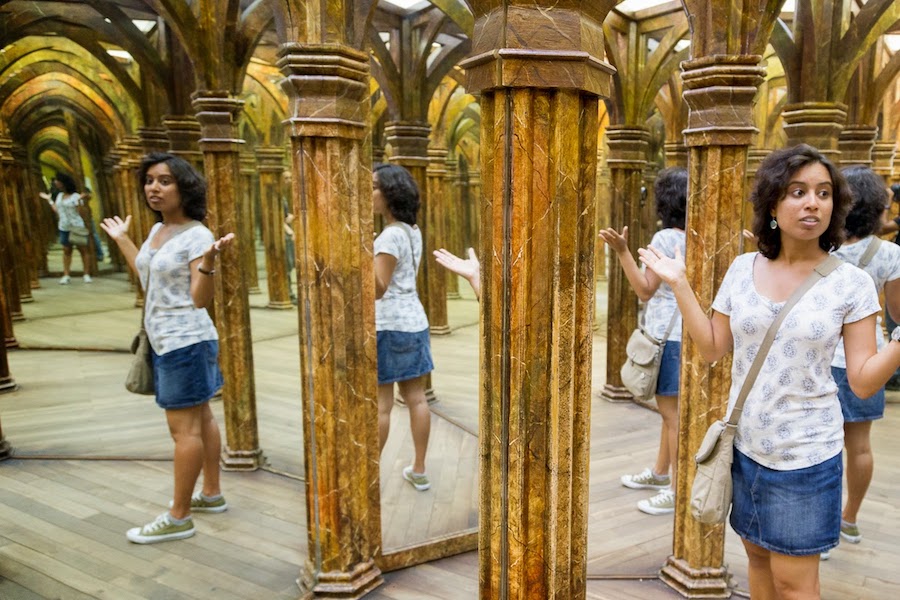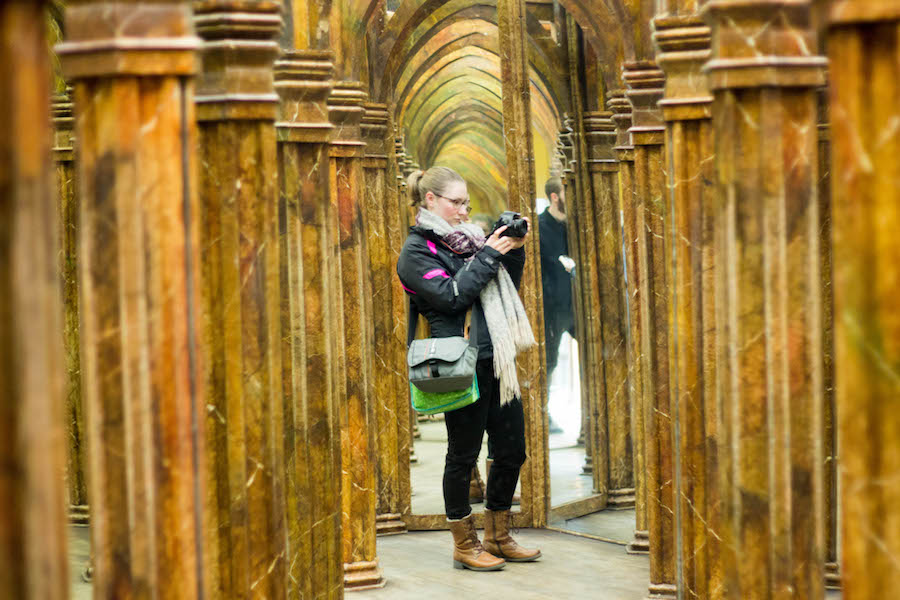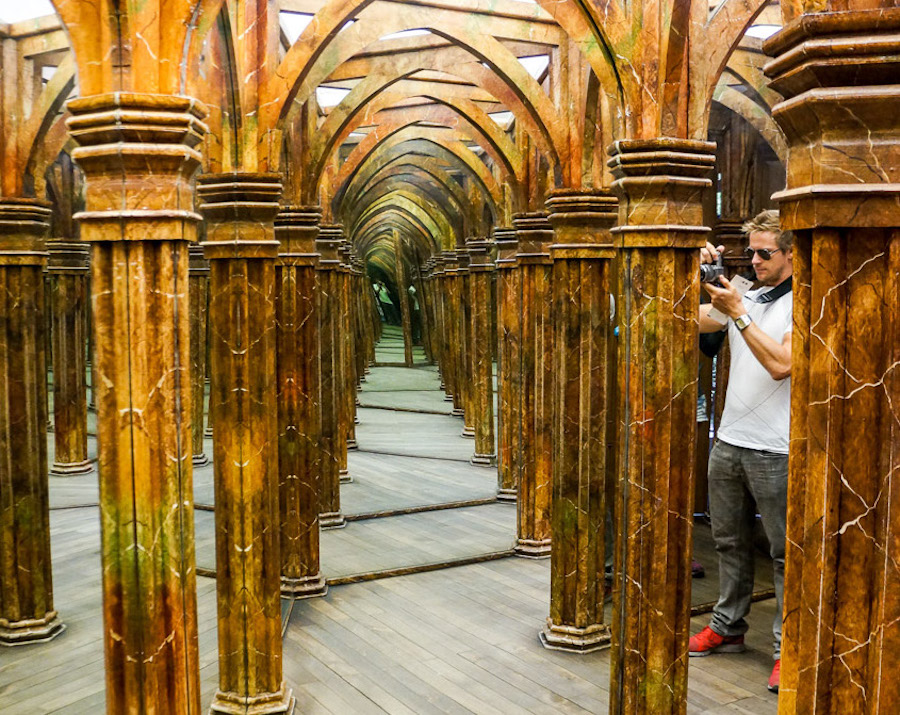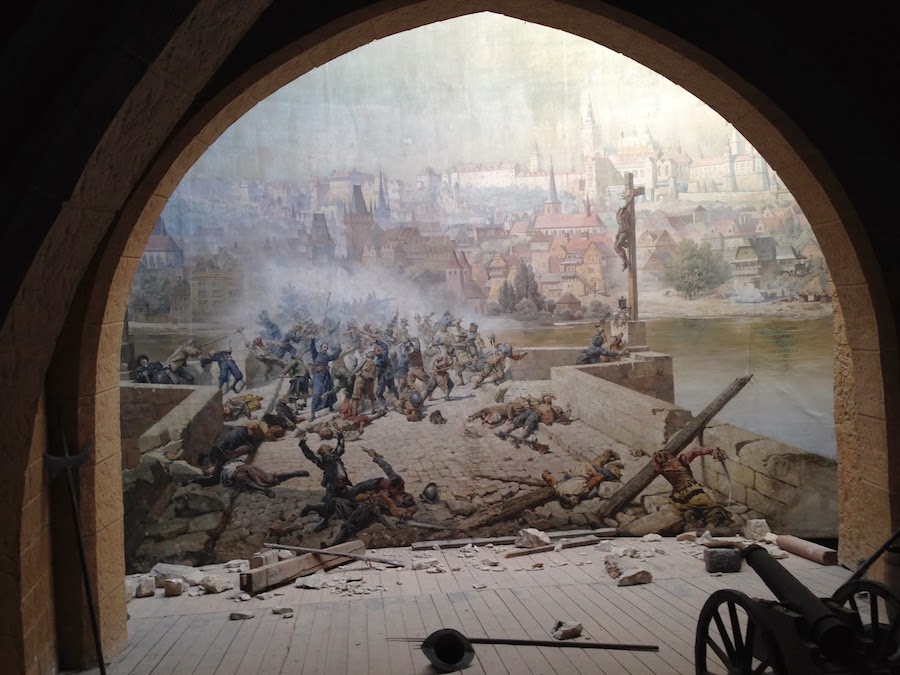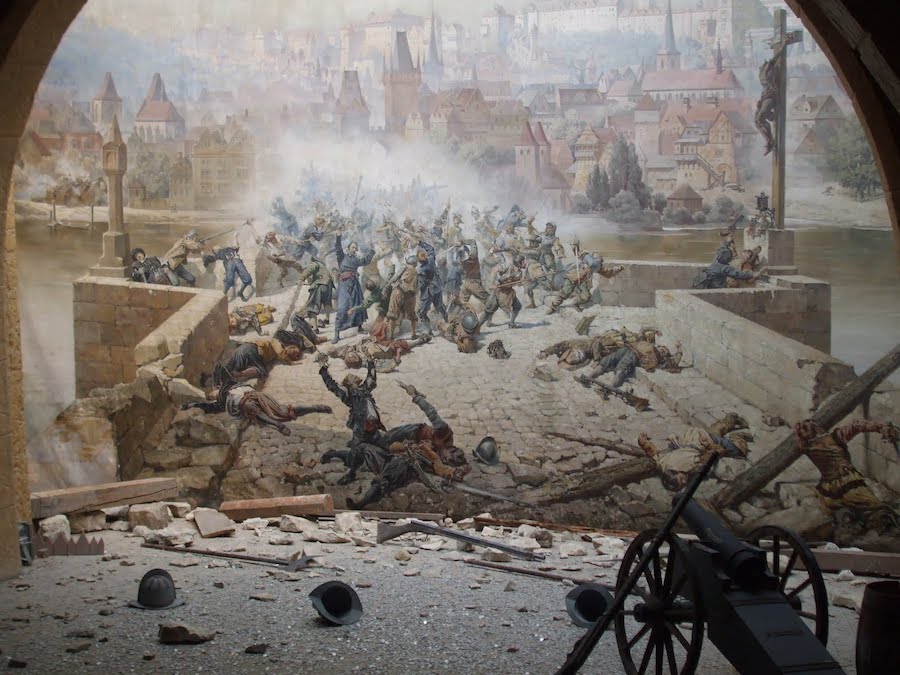 If you have not already subscribed to get TresBohemes.com delivered to your inbox, please use the form below now so you never miss another post.
---
Remember, we rely solely on your donations to keep the project going.
Become a friend and get our lovely Czech postcard pack.