A Taste of Czech Tradition is really the perfect name for this wonderful new cookbook which we recently added to our collection. It's a collection of recipes (and much more!) from the Czech Heritage Club and we're so impressed, we just had to share today!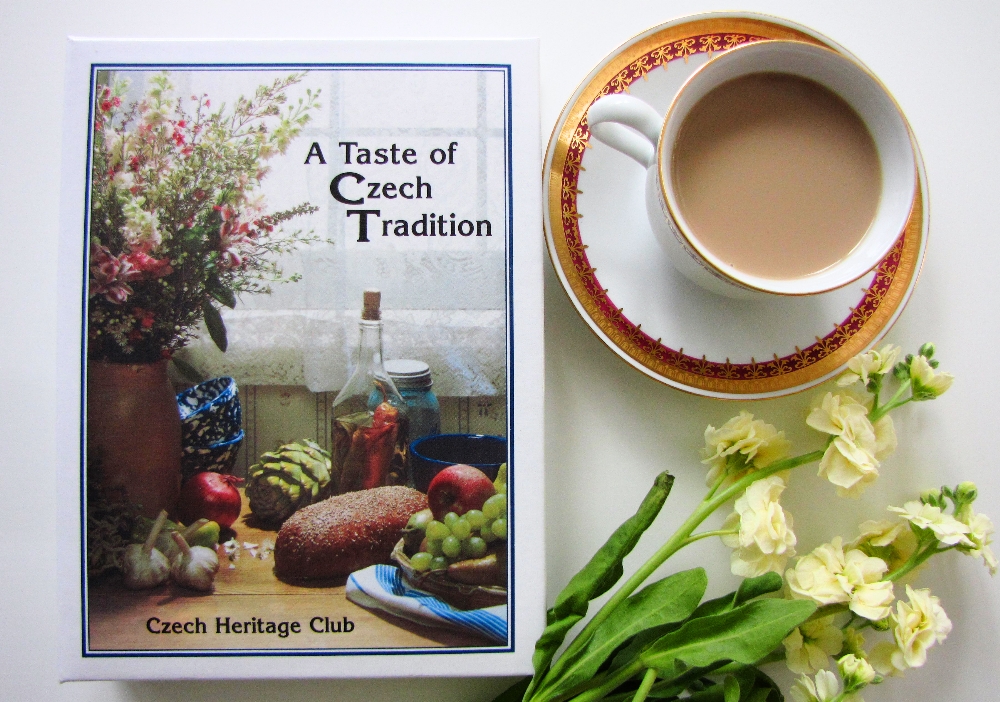 As they inform us at their website, The Czech Heritage Club has no physical boundaries. It is open to anyone who is interested in preserving and promoting Czech culture; no matter his or her heritage or where they live. (Which is good for all of us, the world over.)
The cookbook arrived in a binder format with a bookmark and a postcard and it's the nicest 'binder-style' cookbook we now own.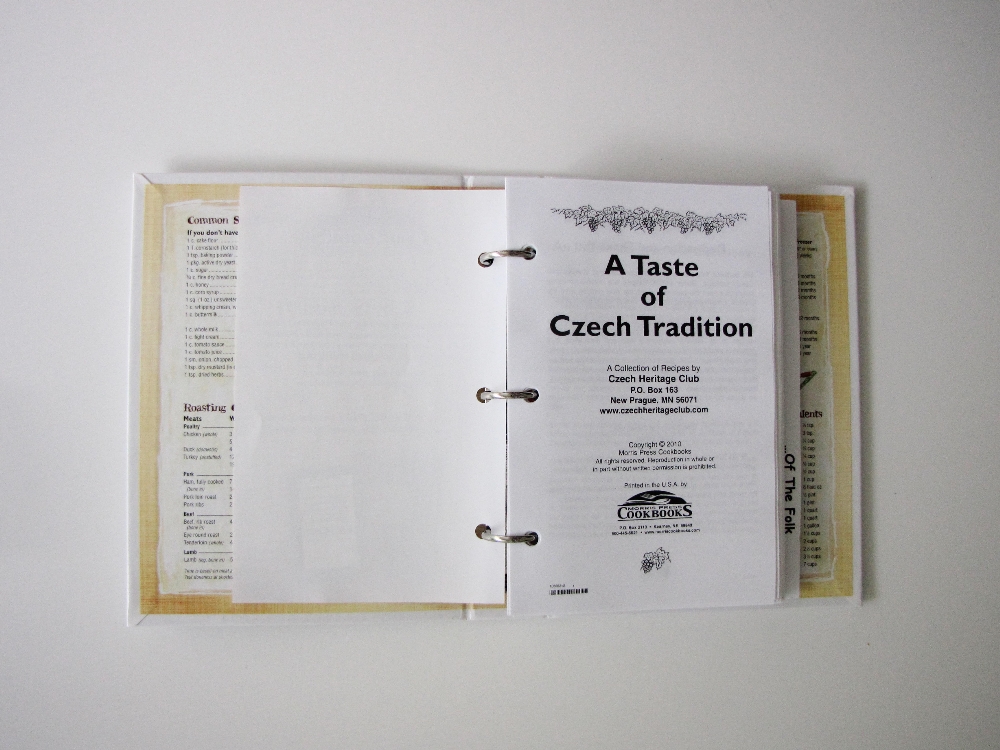 Filled with Czech favorites as well as other recipes lovingly gathered by the members of the club, it's a treasure trove of Czech specialties. The best part perhaps, is that they have several versions of the same dishes – like potato salad.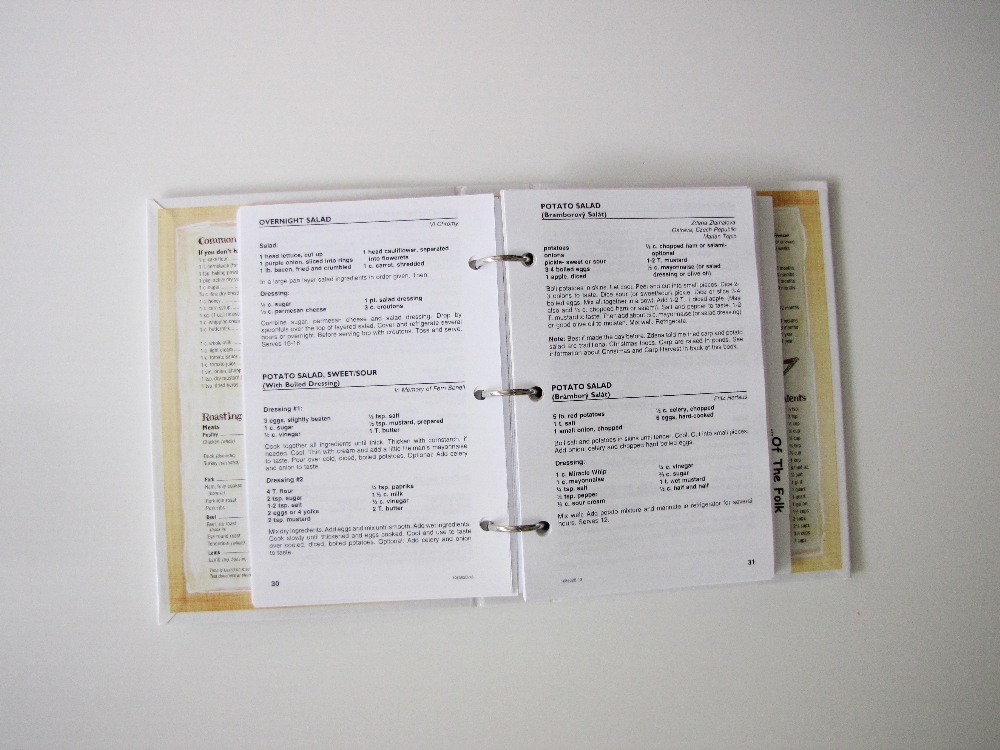 I remember growing up and tasting a difference between my mother's and my grandmother's potato salad. Then we had a Slovak friend, and hers was different too. Later, we went to stay with family in Moravia, and their potato salad was also different.
Yes, they were all potato salad per se, but each of a different variation.
I think I love that most about this book!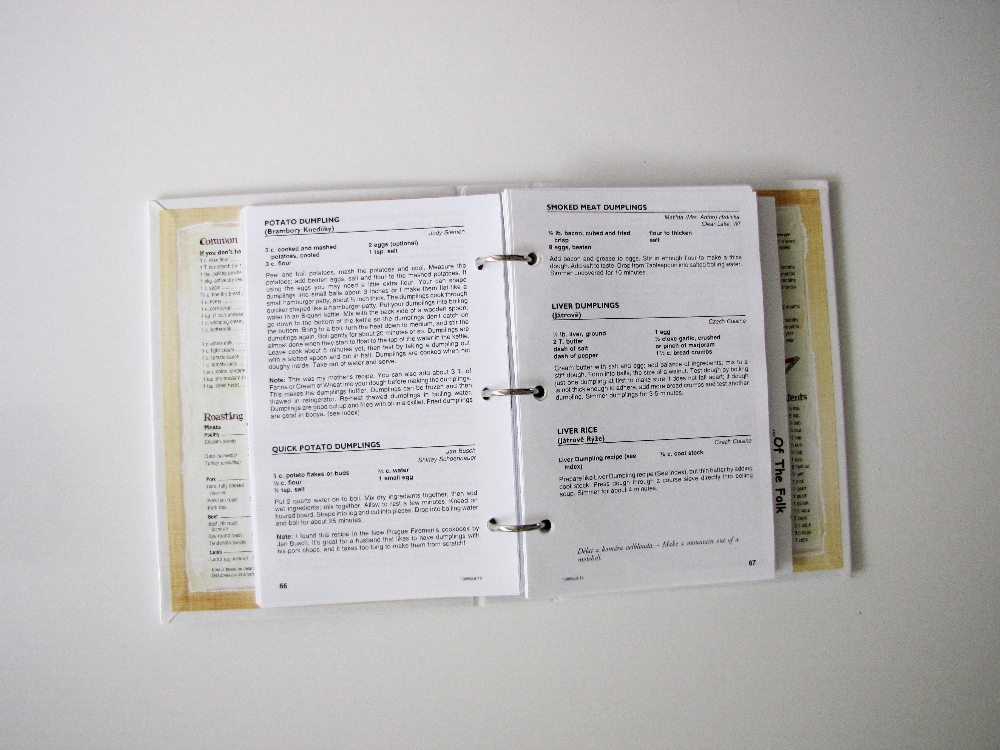 Dumplings are featured, and they share bread dumplings, raw potato dumplings, baking powder dumplings, cooked potato dumplings, quick dumplings, liver dumplings – and several variations on the dumpling theme.
Then there is the Goulash. The tastiest, I can already predict, is the Pilsner Goulash, which we'll be making next week and I'll be sure to fill you in on the outcome.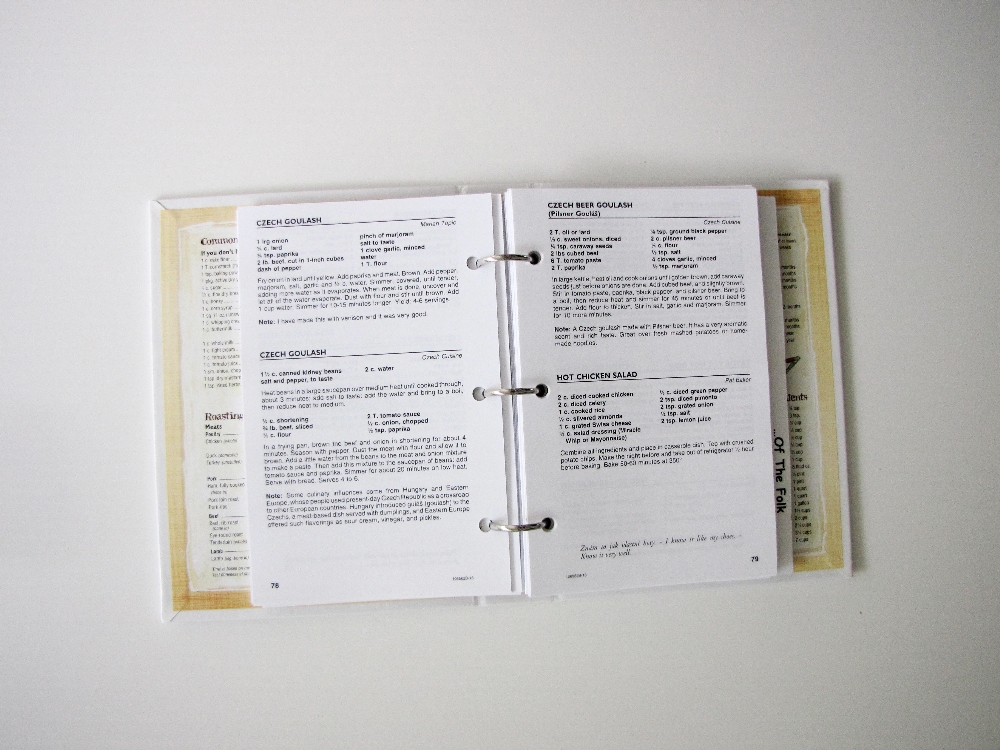 Of course, no Czech cookbook would be complete without recipes for kolache. This book shares several again, and some are handed down from the pioneering Czech of the plains many generations ago.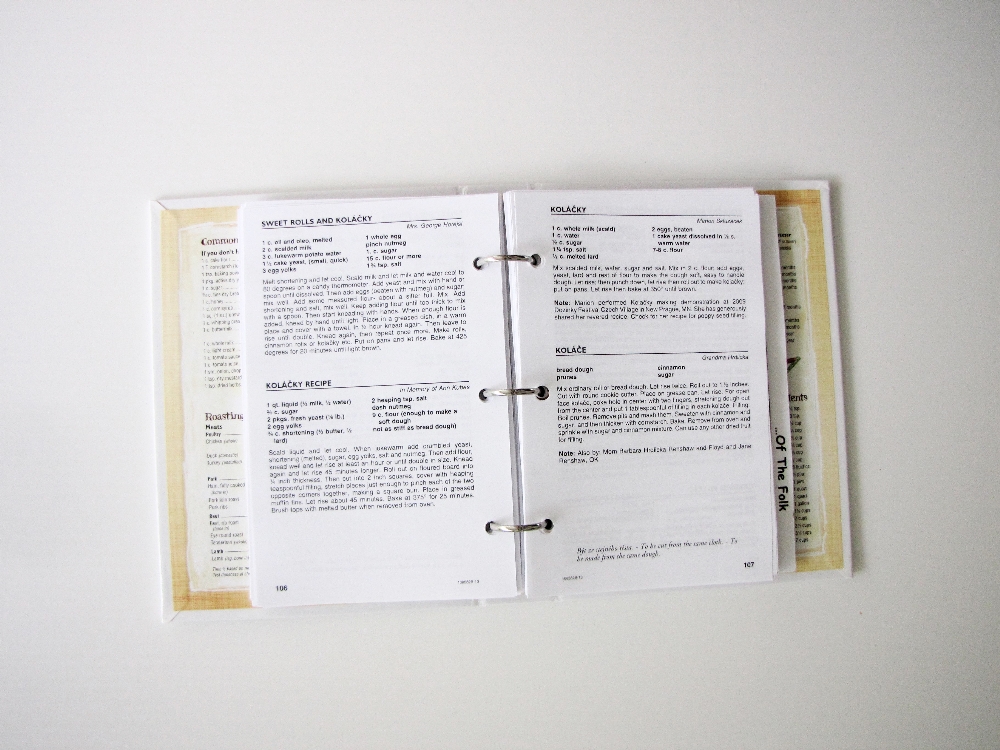 Aside from the delicious recipes. They have a section entitled Of The Folk, and in this section, they offer so much information – it's almost like a little mini encyclopedia.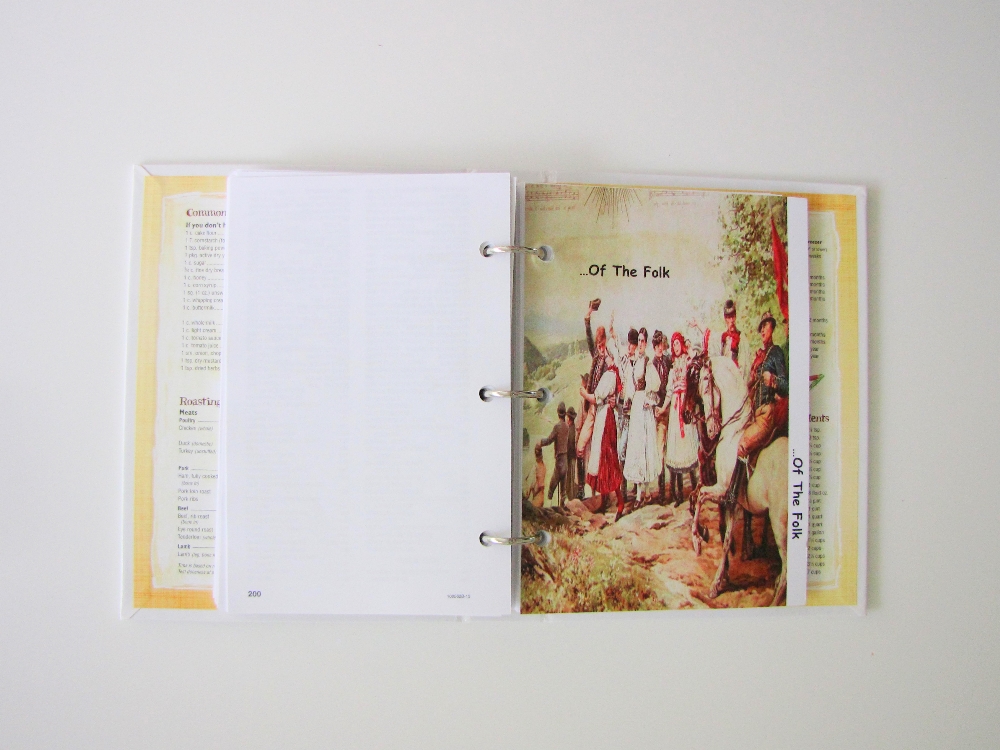 It begins with a blessing and then dives right into the main course of Czech heritage. We see dining etiquette, which all Czechs know is very important.
It covers Czech spices used for cooking and gives your their American names and counterparts, which was very helpful!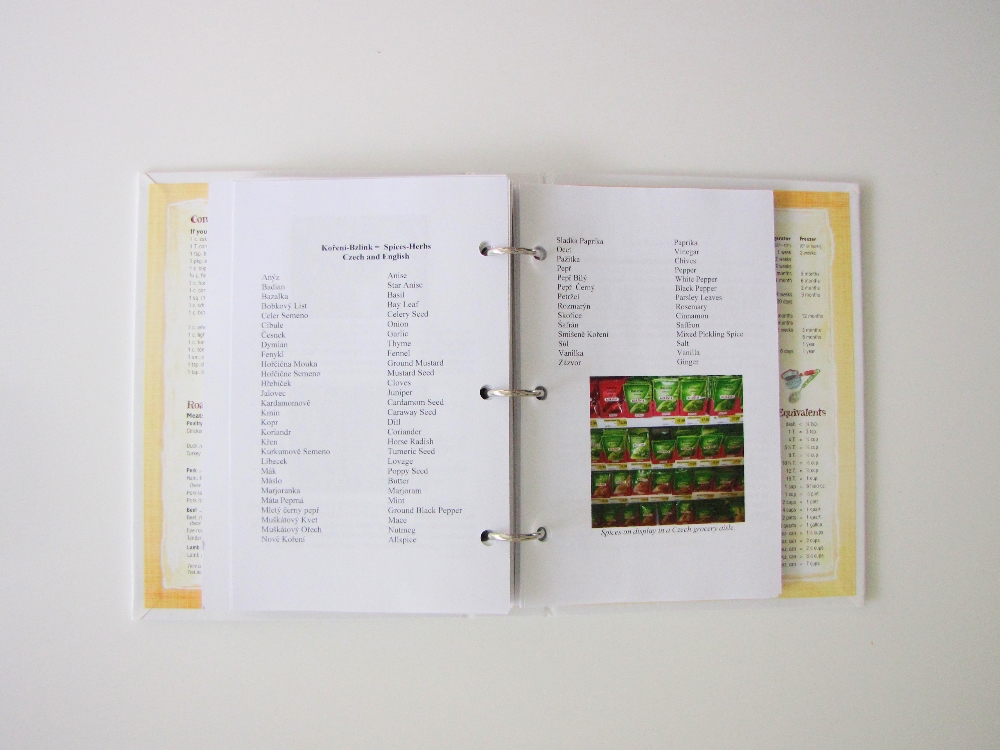 There are other bits and pieces of interest such as How to Preserve a Husband, Czech Home Remedies, Making a Feather Pastry Brush, Fillings Used for Baking, How to Make Sauerkraut, and even a bit on a Czech Hog-Killing (zabíjačka) along with some memories.
Then the section moves into Holiday Traditions and Crafts of the Old Country…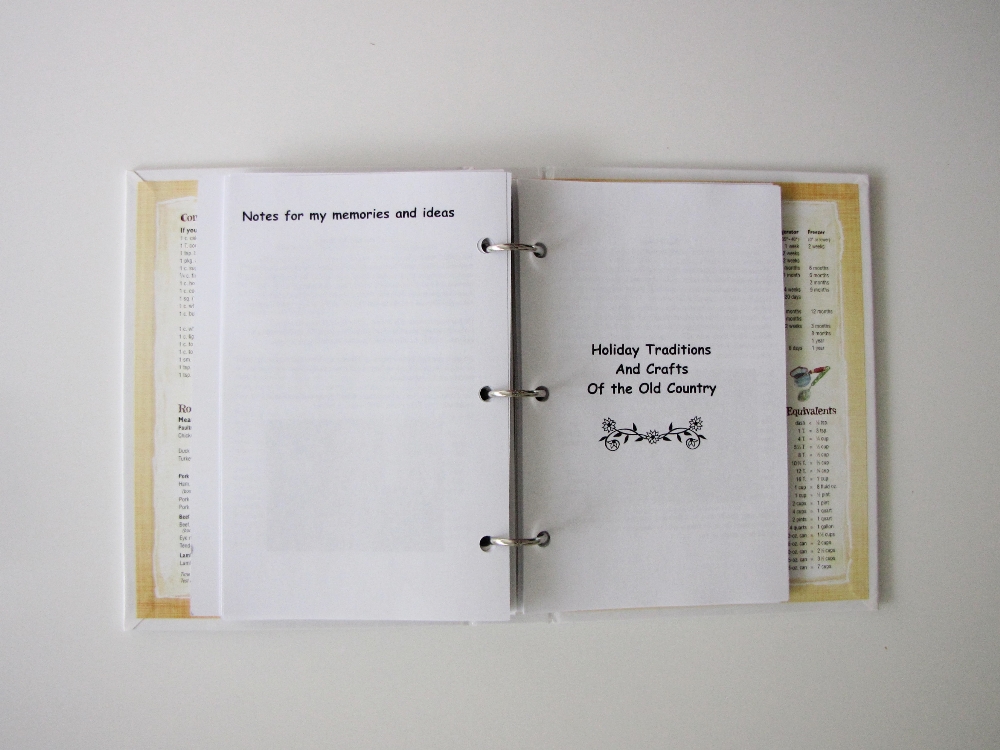 They introduce you to a Czech Mardi Gras or Carnival (Masopust), Czech Easter (velikonoce), Czech Christmas (Vánoce), Fish Harvests and more old traditional customs.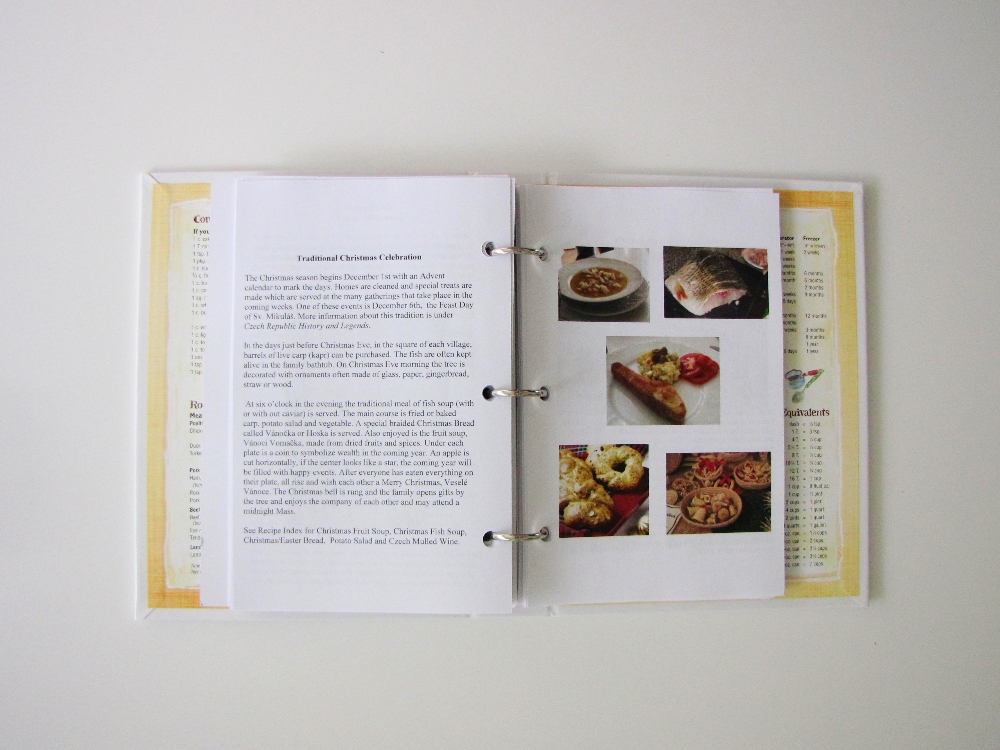 These includes Czech weddings, birth customs, death customs and Bohemian breadmaking in the mountains from the days of old.
You get to meet the members of the club and see some of the Czech heritage that they work to keep alive in their communities.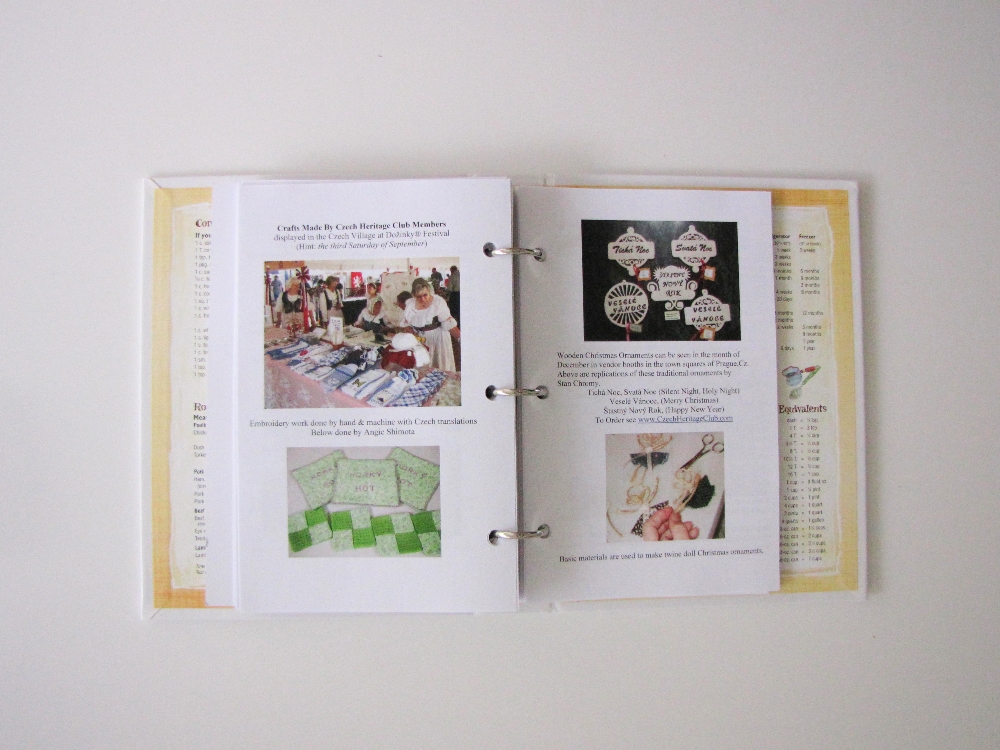 They share crafts, Czech folk dancers, Czech singers and introduce you to the organizations which preserve the Czech traditions.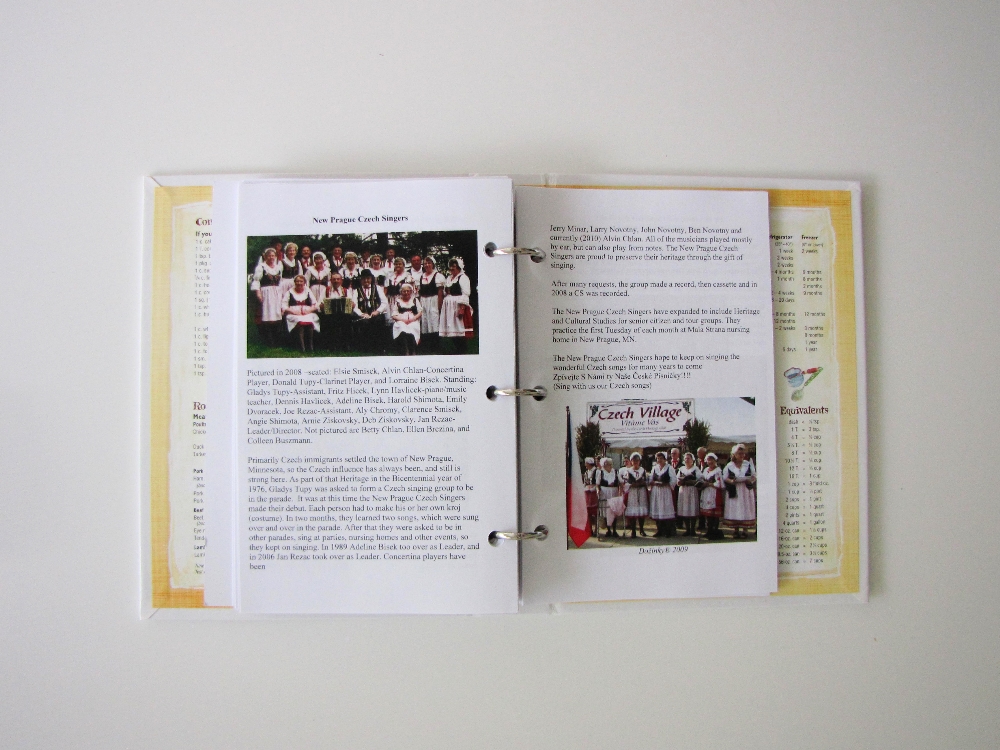 Examples are shown in full color how these traditions are being preserved and the various events they hold and recommend.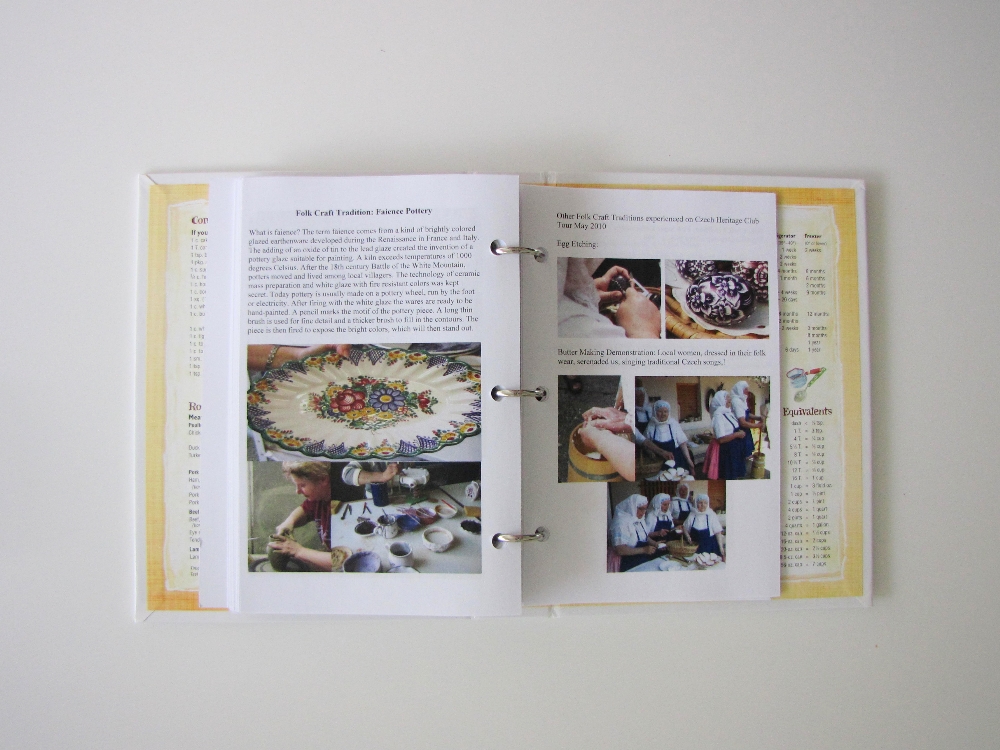 Beautiful color photos show kroje and happy Czech children as well as older babička's smiling.
This cookbook made us smile, too.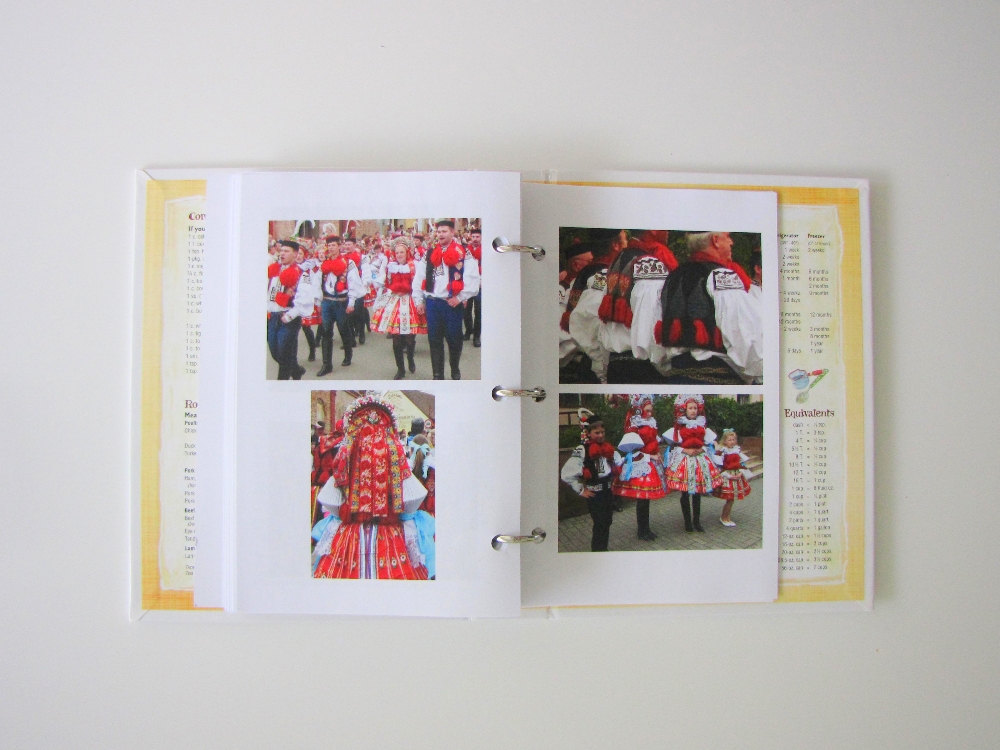 So much that they share, you can really see it was a labor of love for their heritage.
Our heritage, too!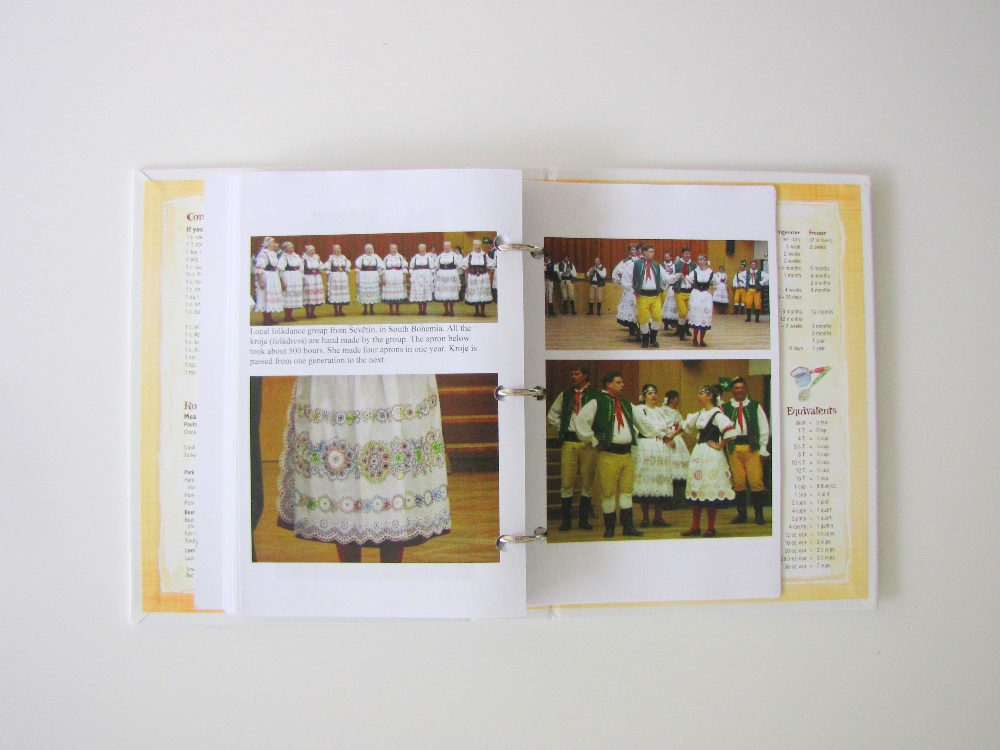 They discuss Czech surnames and translate what they mean, so if you have a Czech name and were wondering – your answer is in here! They also talk about Czech name day and explain what it is and how first names were chosen in the past.
Towards the end, they share the Czech National Anthem, information about Czech National Character, some history in a nutshell and even about Princess Libuše. They also cover Czech St. Nicholas and the story of How the Lion Got Two Tails.
The closing of this book are even more photographs of when the club went to the Czech Republic and some sharing of their experiences there, especially the folk traditions in the different regions.
In short, this cookbook is not just a cookbook, it is a labor of love and a journey through the heart and soul of the Czech people. It will not only satiate your desire for delicious and authentic Czech food, but also fill you with information about the history, customs, traditions and celebrations of the Czech people.
We highly recommend it and suggest you order one today.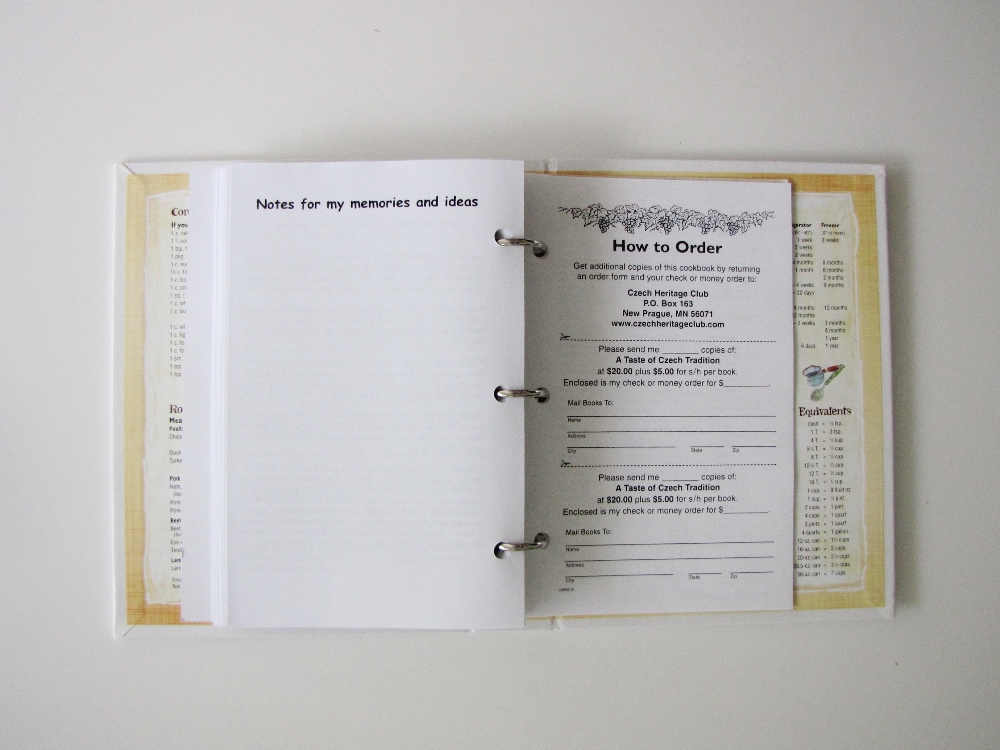 Please note that as of this posting, the cost was only $20 for this wonderful book which we as publishers know is nothing when you realize it is filled with color photos and the quality of the binder, the print, etc.
At this price, the book is a steal – so seriously, before the holiday come, order yourself a copy! (We've even made this handy-dandy, easy-peasy order form you can click and print with your order!)
When you order, make sure to include that you saw it on TresBohemes.com, we know you'll be happy you did.
Get A Taste of Czech Tradition at the Czech Heritage Club.
Oh, and make sure to keep an eye out for our mouth-watering photos of the dishes we've prepared from the delicious recipes in this cookbook. We'll be sharing several from this book in the weeks to come. (Already we've shared Stuffed Tomatoes and Radish and Cheese Spread.)
* * * * *
Thank you in advance for your support…
You could spend hours, days, weeks, and months finding some of this information. On this website, we curate the best of what we find for you and place it easily and conveniently into one place. Please take a moment today to recognize our efforts and make a donation towards the operational costs of this site – your support keeps the site alive and keeps us searching for the best of our heritage to bring to you.


Remember, we rely solely on your donations to keep the project going.
We appreciate you more than you know!
If you have not already subscribed to get TresBohemes.com delivered to your inbox, please use the form below now so you never miss another post.