Pracinky are traditional Czech Christmas cookies with a rich chocolate flavor and a delicate, buttery texture. Due to the inclusion of cinnamon and clove, the cookies have a pleasant and mild spiced taste. The addition of these spices also provides a delightfully festive fragrance whilst the cookies are baking.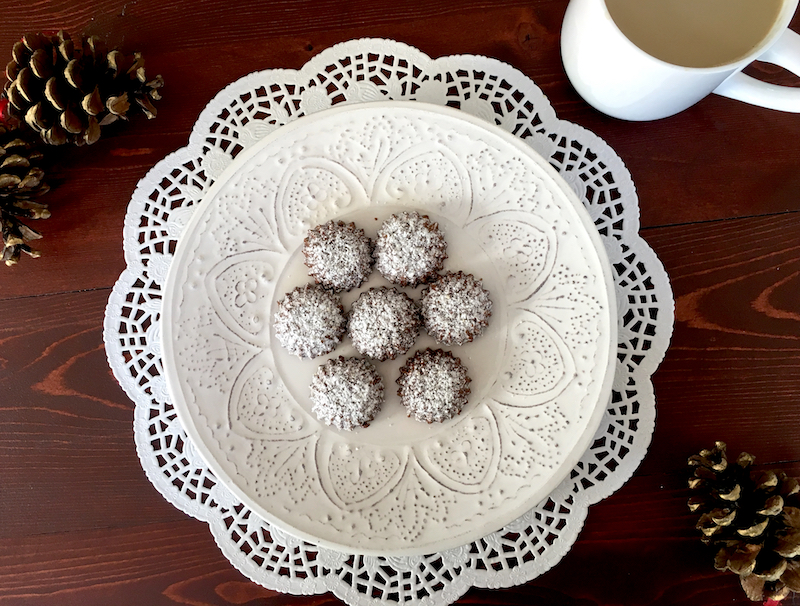 Ingredients
3 1/2 cups all purpose flour, sifted
3/4 cups white sugar
1 packet vanilla sugar
1 teaspoon ground cinnamon
1 teaspoon ground cloves
1/2 cup cocoa powder
2 1/2 sticks of unsalted butter, softened
5 hard boiled eggs, yolks only
1/2 cup ground walnuts
1/4 cup ground almonds
1/4 cup semi-sweet chocolate, melted
Directions
Preheat the oven to 340 degrees Fahrenheit.
Combine the flour, white sugar, vanilla sugar, cinnamon, clove, and cocoa powder in a large bowl.
Add the softened butter, cutting the butter into the dry mixture as you would when making a pie dough.
Once the butter has been broken into small pieces, begin to press and kneed the dough by hand, until it begins to hold together. Next, crumble the eggs yolks into the mixture and continue to kneed by hand. Then transfer the dough to a clean dry surface and knead until smooth.
Now add the walnuts, almond, and melted chocolate and kneed again, until all of the ingredients have been incorporated.
Once the dough is well combined, press it into the forms and place the forms on a sheet pan. Then slip the pan into the oven and enjoy the warm, soft scent of cinnamon and clove as the cookies bake.
Bake each batch for 18 to 20 minutes, or until the tops of the cookies are slightly browned.
Let the cookies cool slightly before popping them out of the forms and dusting with powdered sugar.
Dust the cookies with powdered sugar again before serving.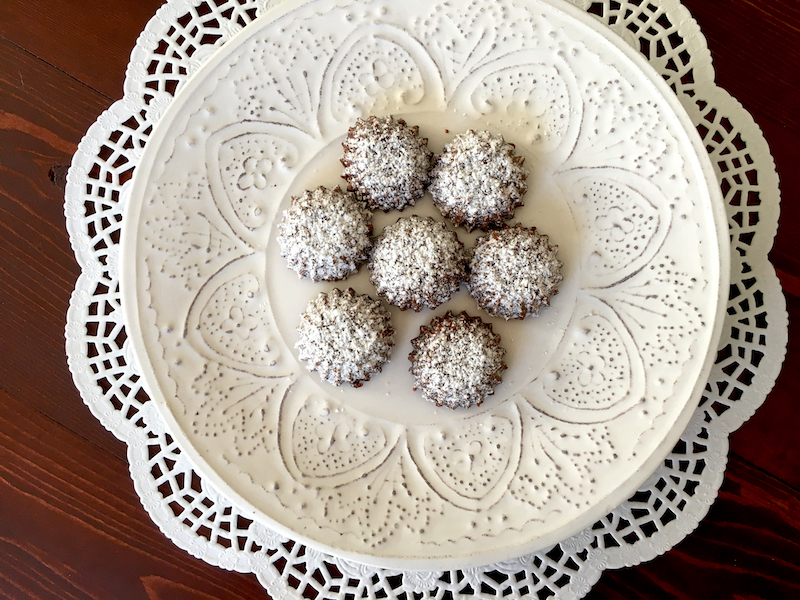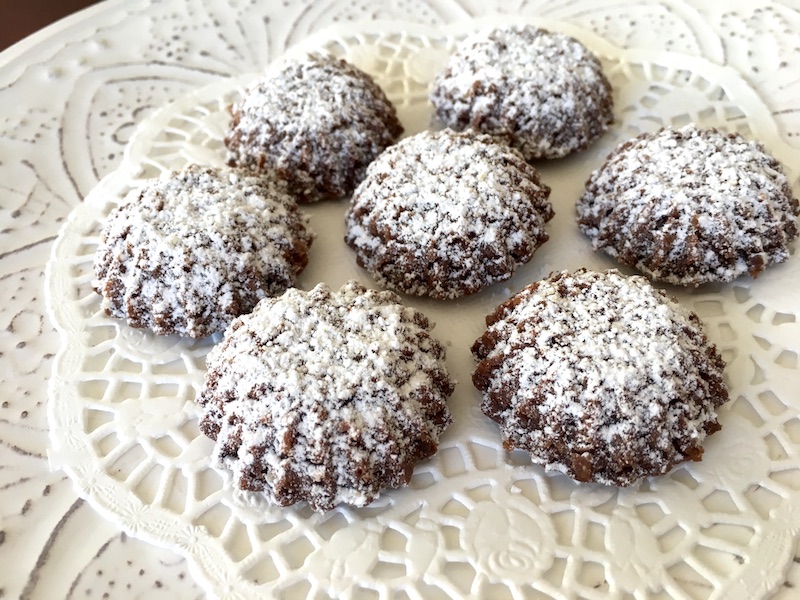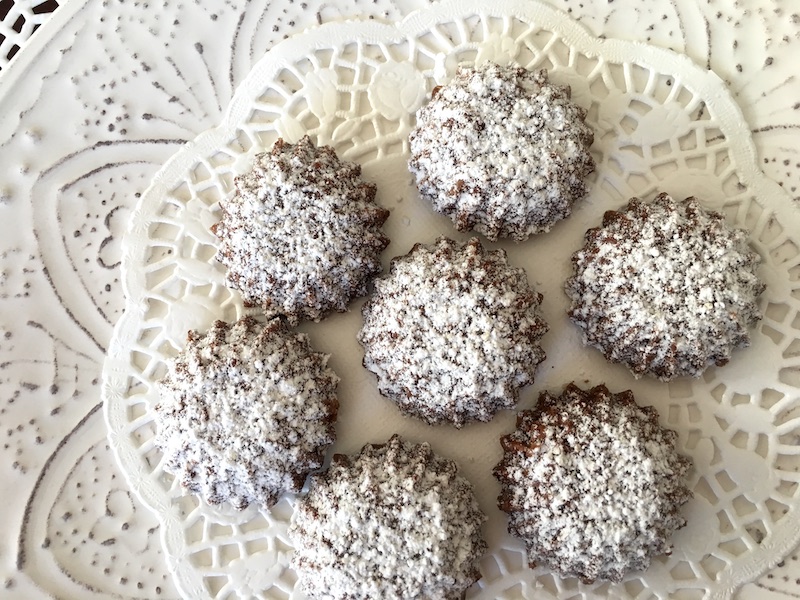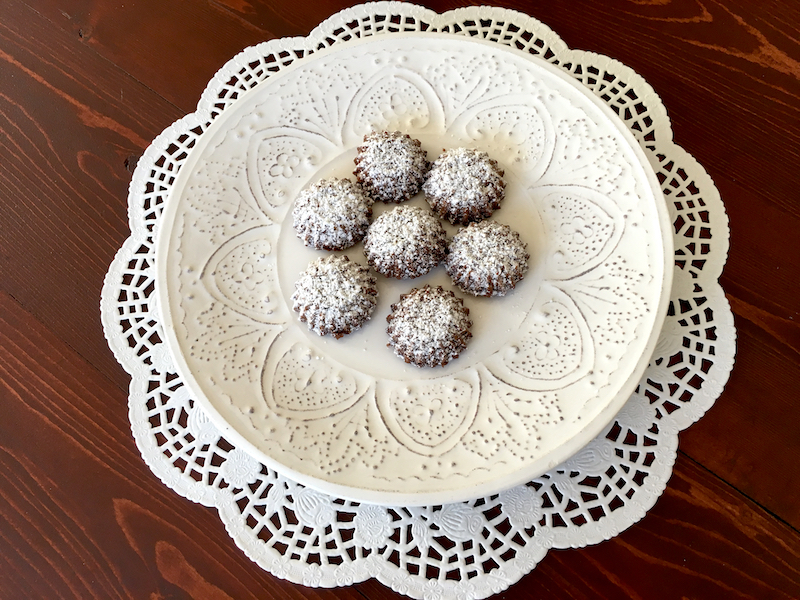 If you have not already subscribed to get TresBohemes.com delivered to your inbox, please use the form below now so you never miss another post.
---
Remember, we rely solely on your donations to keep the project going.
Become a friend and get our lovely Czech postcard pack.