Vanilkové rohlíčky are a type of traditional Czech Christmas cookie which has a mild vanilla flavor and a slightly nutty texture. They are very fragile cookies, with a fine flavor and a pretty appearance. Vanilkové rohlíčky are usually shaped into tiny delicate crescents. This is where they get their name, which translates to "Little vanilla rolls" in English. These horseshoe-shaped cookies have an understated, elegant flavor and are an excellent addition to any Christmas party.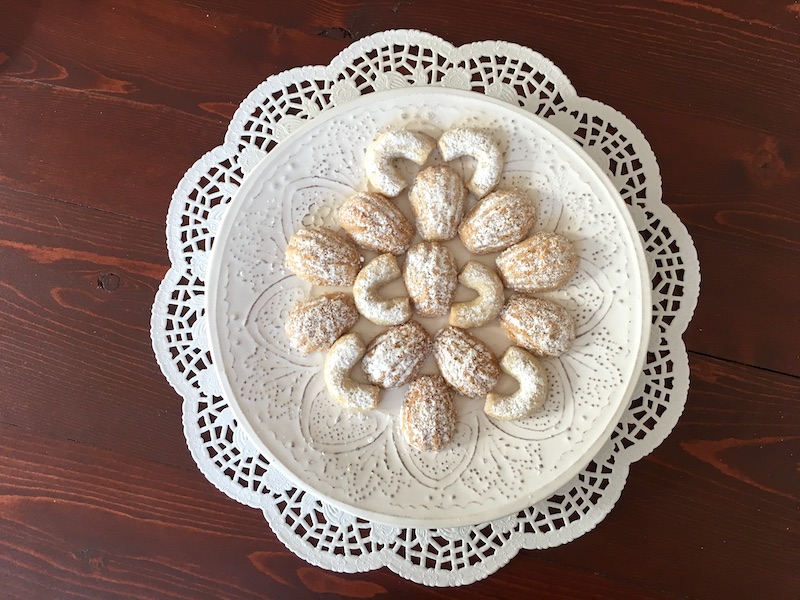 Ingredients
3 1/2 cups all purpose flour, sifted
3/4 cups white sugar
1 packet vanilla sugar
2 1/2 sticks of unsalted butter, softened
5 hard boiled eggs, yolks only
1/2 cups ground almonds
1/4 cup ground walnuts
Directions
Preheat the oven to 340 degrees Fahrenheit.
Combine the flour, white sugar, and vanilla sugar in a large bowl.
Add the softened butter, cutting it into the dry ingredients as if you were making a pie dough.
Once the butter has been cut into small pieces, press and kneed the dough until it begins to hold together. Then crumble the eggs yolks into the mixture and continue to kneed by hand until smooth.
Next, add the ground almonds and transfer to a dry, flat surface, kneading again, until all of the ingredients have been incorporated.
Next you roll the dough out into a thin roll and cut the roll into pieces about two inches wide.
Then bend the pieces into crescents with your hands and place on a baking sheet lined with parchment paper.
Bake each batch for 8 to 12 minutes or until the cookies are slightly golden.
Dip the cookies into powdered sugar while they are still warm to create a delicate glaze and dust with powdered sugar before serving.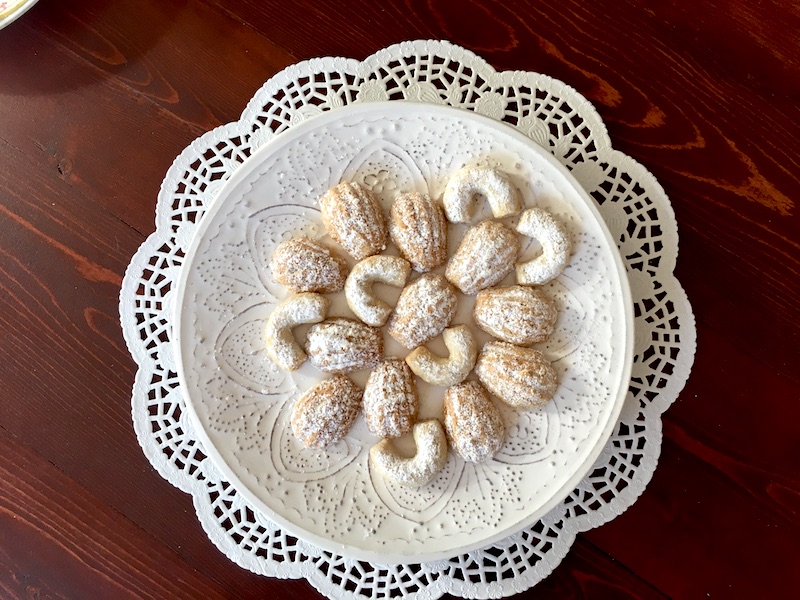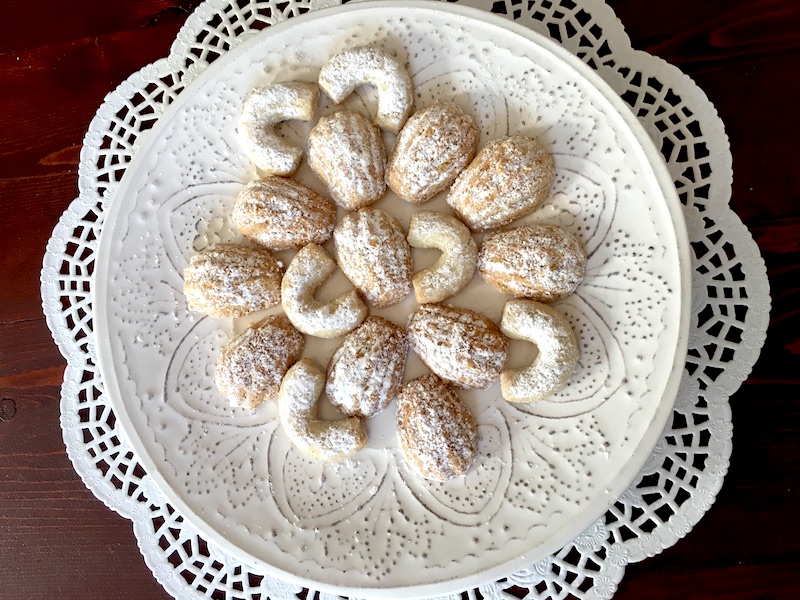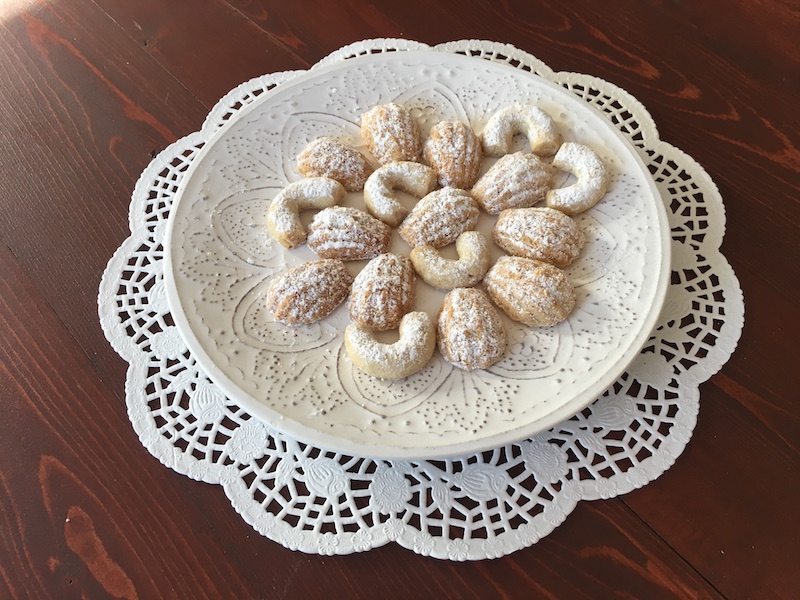 If you have not already subscribed to get TresBohemes.com delivered to your inbox, please use the form below now so you never miss another post.
---
Remember, we rely solely on your donations to keep the project going.
Become a friend and get our lovely Czech postcard pack.