Earlier today we shared A Taste of Czech Tradition, a new cookbook we're having fun with, and today we decided to make a quick appetizer, radish and cheese spread. We chose this recipe because we had all of the ingredients on hand and it sounded so very Czech, not to mention, we had it whipped up in literally three minutes!
It looks almost Christmasy with the colors, and we thought 'what a perfect quick snack' for when guests stop in unexpectedly.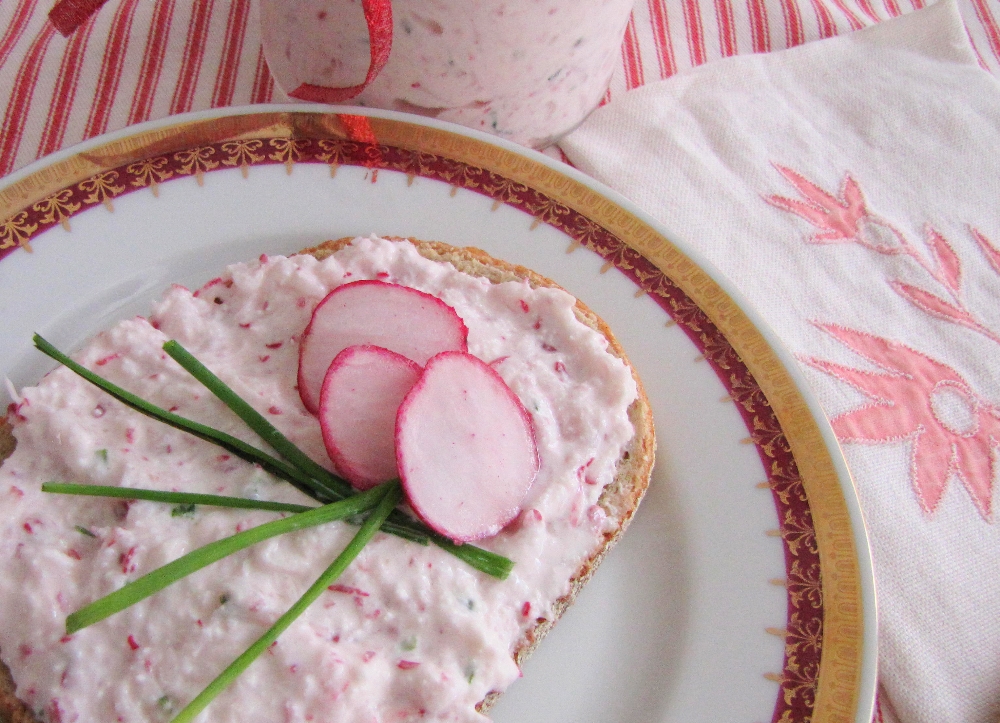 There was quite a bit of it, so we stored it in a mason jar.
Later, after it had chilled, it tasted even better cold.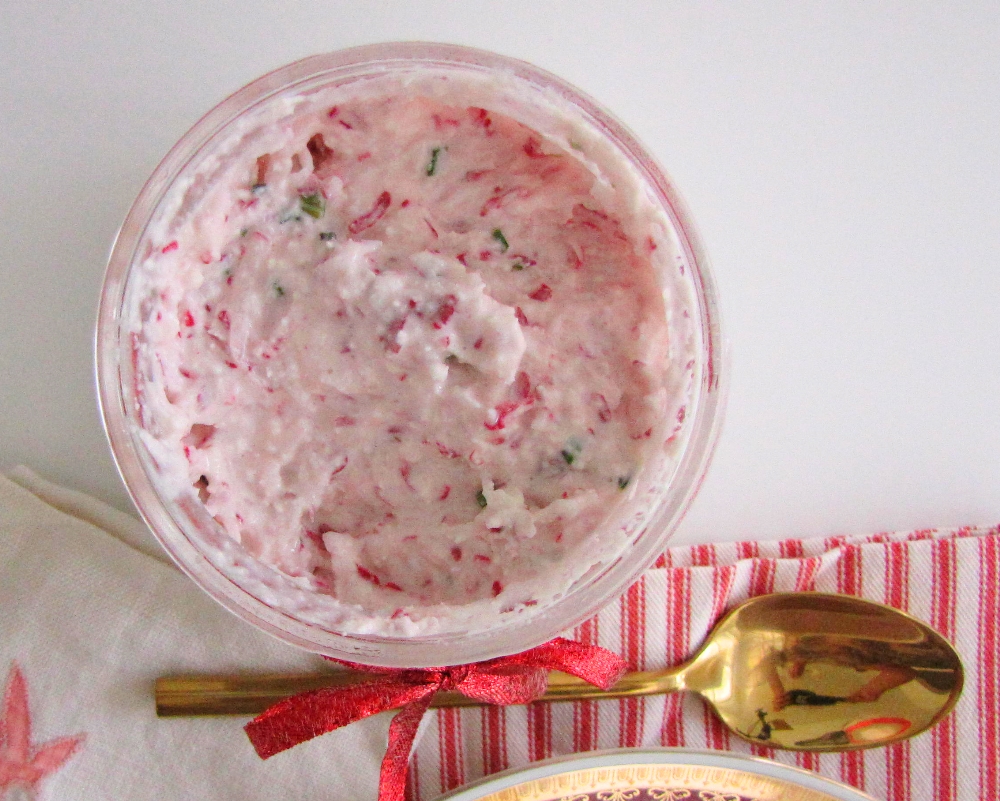 I imagine this would be wonderful on those little mini-size rye toasts they sell at our local grocery store and would make a festive Christmas appetizer that would 'wow' visitors just because of the colors.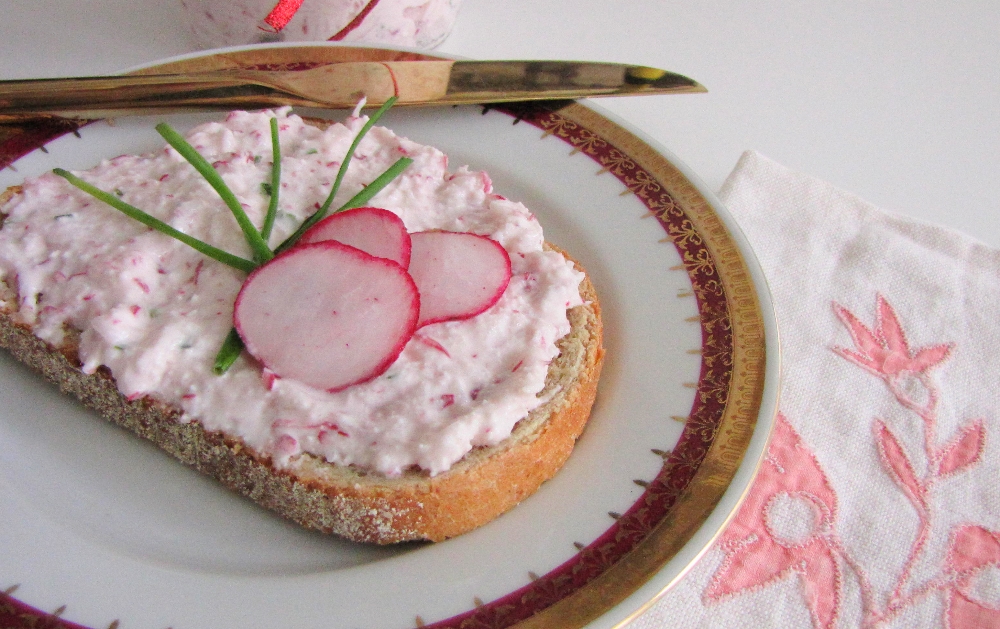 It almost looks too pretty to eat!
If you like radishes, you will love this quick and easy recipe.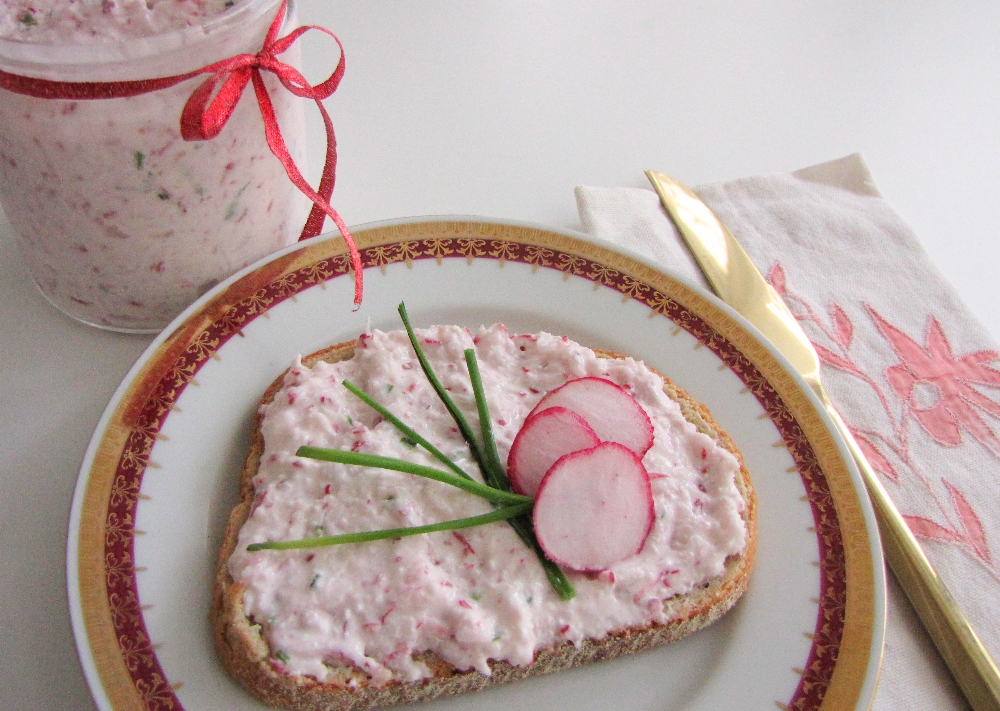 Again this comes from A Taste of Czech Tradition cookbook which you can purchase here.
Radish and Cheese Spread Recipe
Ingredients
1/2 cup butter
1/3 cup cream cheese
1 cup grated radishes
1 Tbsp. chives
Salt to taste
Directions
Cream butter, add remaining ingredients and mix well.
Serve on various bread or crackers.
We found that it tasted better cold, after a few hours in the refrigerator and it has a better color and look to it if you cream the butter and cream cheese very well with a hand mixer, and then mix in the remaining ingredients by hand.
We ate ours on rye bread and garnished it with remaining chives and radishes.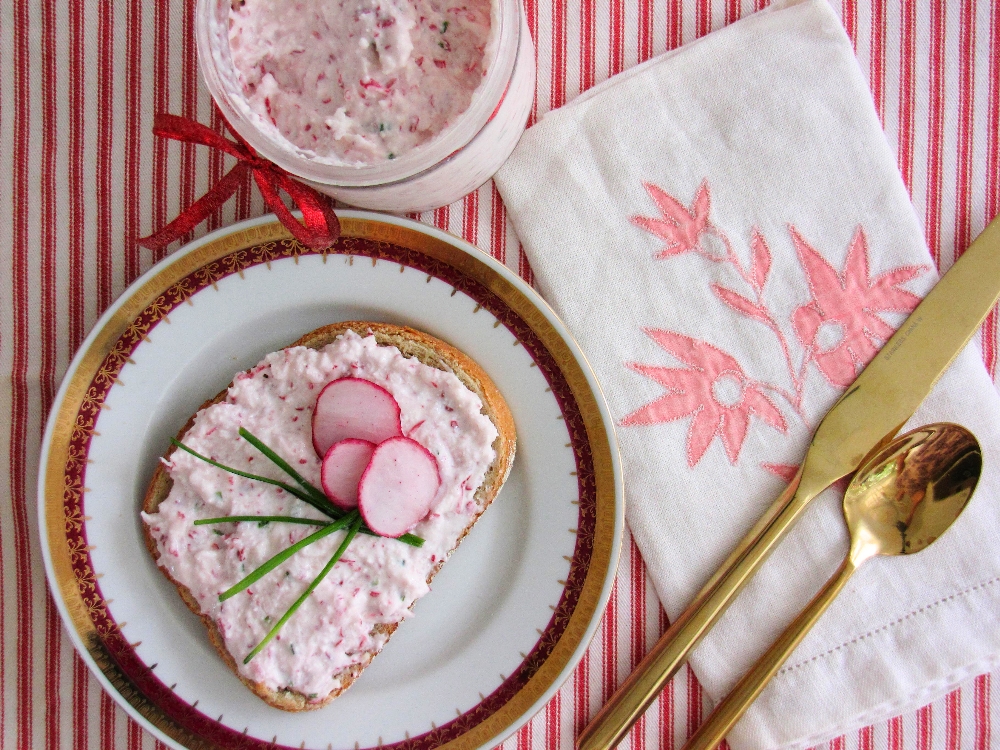 You can get your copy of A Taste of Czech Tradition at the Czech Heritage Club. We'll be happy if you let them know we sent you and make sure to subscribe (below) so you don't miss any of the other scrumptious recipes we'll be sharing!
If you have not already subscribed to get TresBohemes.com delivered to your inbox, please use the form below now so you never miss another post.
---
Remember, we rely solely on your donations to keep the project going.
Become a friend and get our lovely Czech postcard pack.