As the weather gets cooler, everything that is cooked in a large soup pot or baked in an oven just tastes even better. Yesterday we made tomatoes filled with cheese and egg and it was the perfect late lunch on such a day.
Aside from my fingerprint on the lens, they sure do look appetizing, don't they?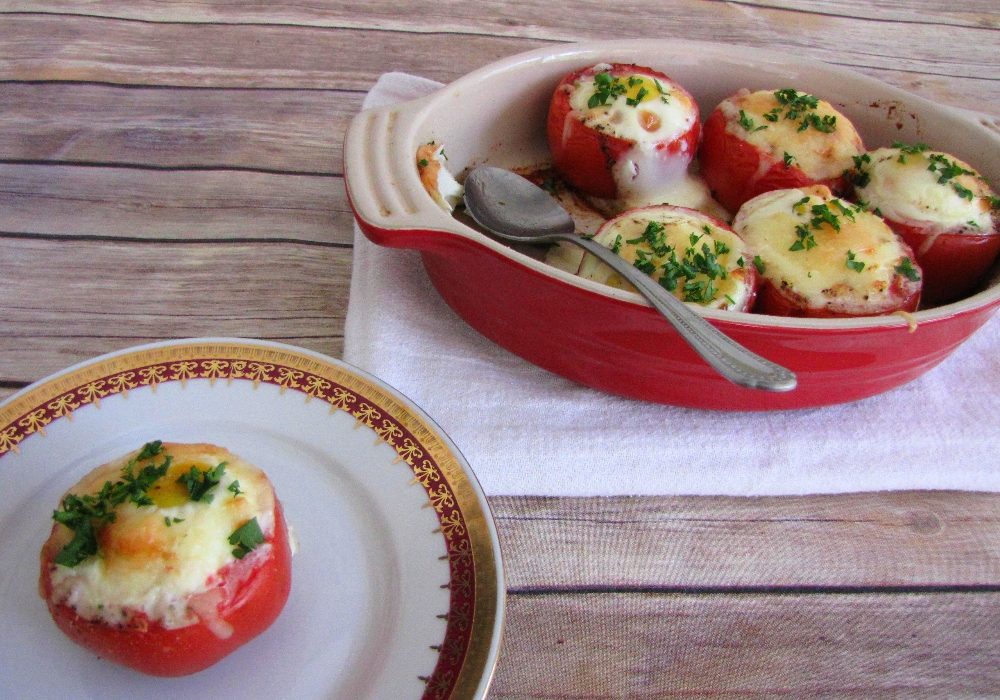 So pretty on the plate.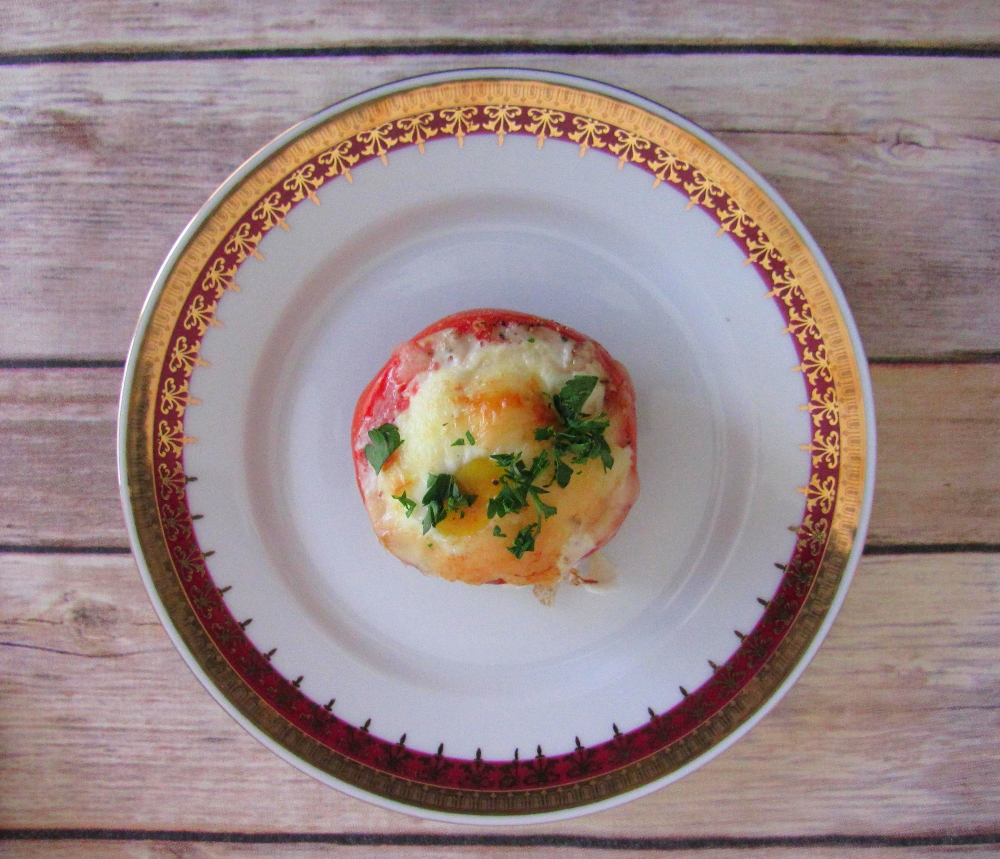 So tasty in the tummy.
I ate two!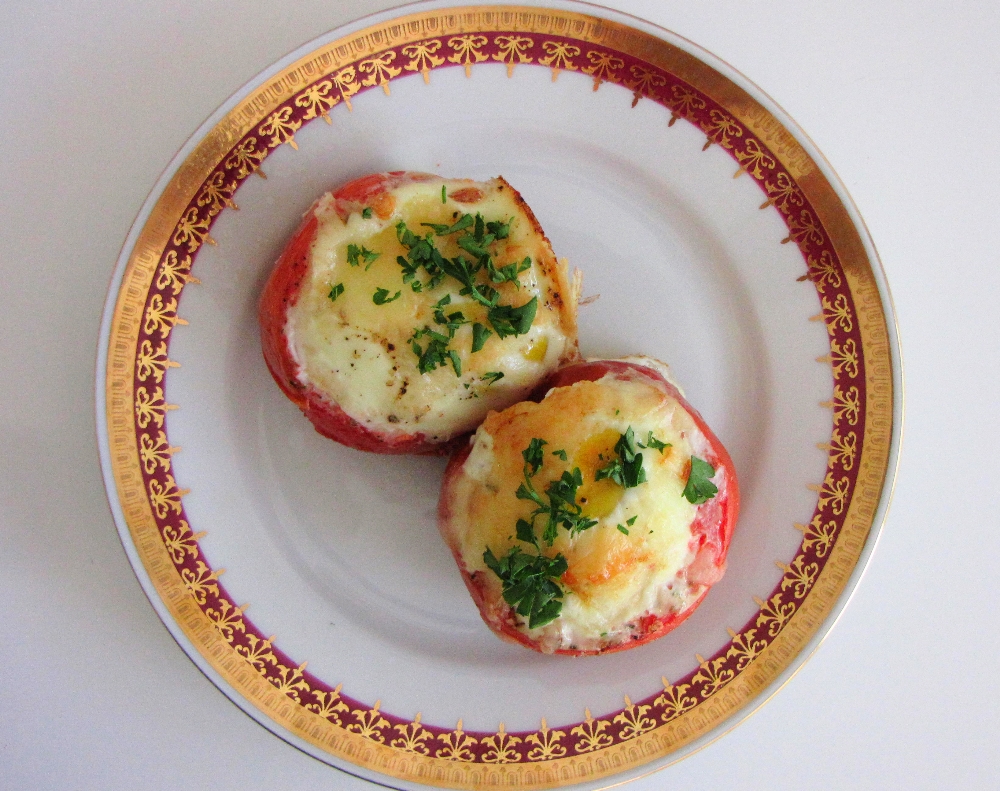 The remaining juices in the tomato made the egg white inside taste almost poached.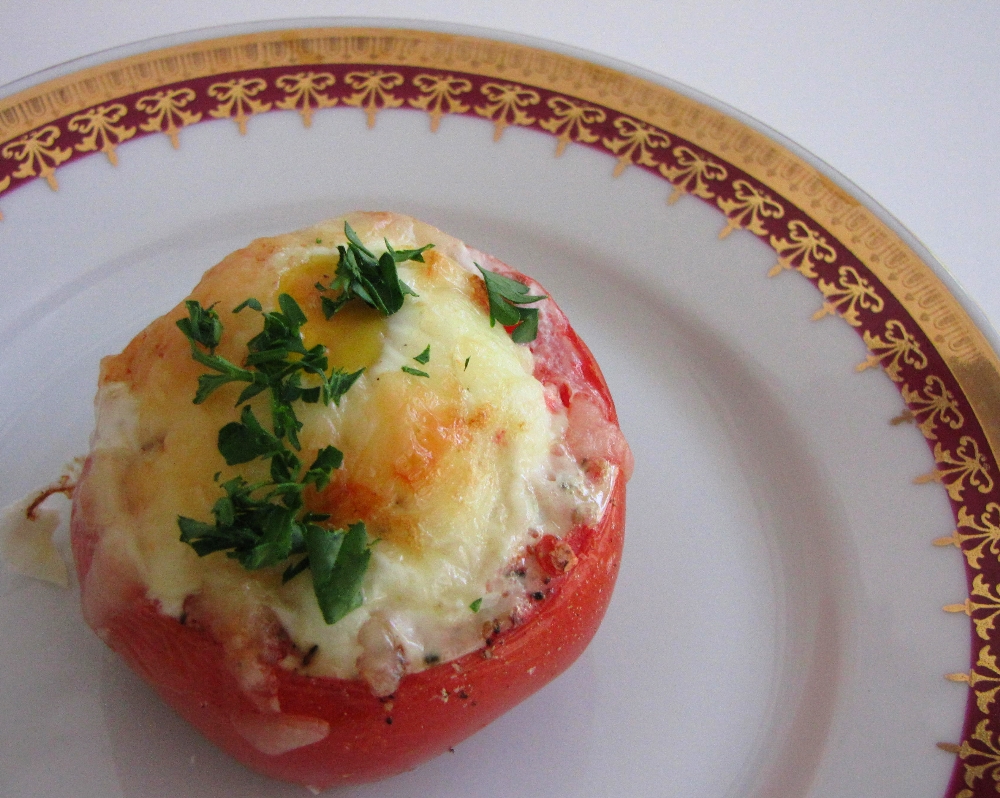 It was delicious and is Tres Bohemes approved!
Seriously though, a quick and easy recipe that was satisfying and delicious.
This recipe comes from A Taste of Czech Tradition cookbook which you can purchase here.
Tomatoes Filled with Cheese and Egg
Ingredients
8 tomatoes
salt and pepper to taste
1 cup grated Swiss or American cheese (We recommend a distinctly European sharp cheese)
1/4 cup butter
8 eggs
1 Tbsp. finely chopped parsley
Directions
Cut out a circle at the stem of each tomato. Scoop out the insides carefully and sprinkle with salt, pepper and half the cheese. Put in a bit of butter and drop an egg into each tomato. Sprinkle with more salt, pepper and remaining cheese. Top with parsley. Bake in 350 oven for 30 minutes or until eggs are set.
We made six of these and used a smaller tomato and the egg overflowed, so make sure you use a tomato that will fit your ingredients. Also, we like the bright green color and freshness of parsley, so we sprinkled it on just before serving. Finally, the 30 minutes will cook your egg all the way through. Next time, we're going to pull it out at 22-25 minutes so the yolk is still a bit runny and eat with delicious rye bread.
We have this recipe in a few of our very old Czech cookbooks and are happy we finally took the time to make this easy, yet very beautiful and tasty dish.
Dobrou Chut!
You can get your copy of A Taste of Czech Tradition at the Czech Heritage Club. We'll be happy if you let them know we sent you and make sure to subscribe (below) so you don't miss any of the other scrumptious recipes we'll be sharing!
If you have not already subscribed to get TresBohemes.com delivered to your inbox, please use the form below now so you never miss another post.
---
Remember, we rely solely on your donations to keep the project going.
Become a friend and get our lovely Czech postcard pack.