Prague has everything, fairytale like castles, breathtaking architecture, delicious food, hospitable people, but most of all it has an amazing amount of street art. No matter where you are in the city whether it be in the metro, at the park, or simply walking it's many winding streets beautiful art can be seen.
Art can be found everywhere in Prague… Even on the ground! Bohemians are known for their artistic abilities such as writing, sculpting, making music, cooking, etc. and they love sharing their talents with the world.
You can find Czech art displayed in countless museums around the world but the best place to see the most authentic pieces is to simply walk around the city. Here are just a few unmissable pieces for the Czech tourist.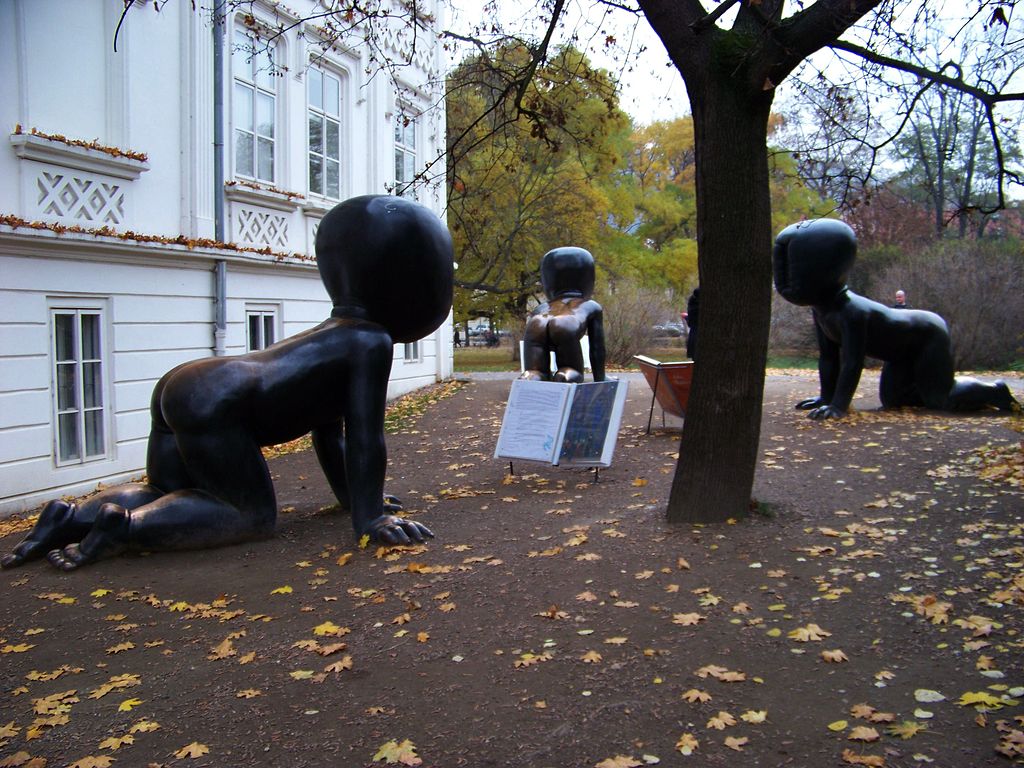 David Cerny's giant baby sculptures are located in Kampa park. These brass babies can also be seen climbing the Zizkov TV tower about a hundred meters above Prague. They not only make for an interesting art exhibit but also act as a photo background for tourists and a playground to young children. No matter when you go to Prague there will always be a group around this unique display. To read our post on David Cerny's giant bronze babies click here.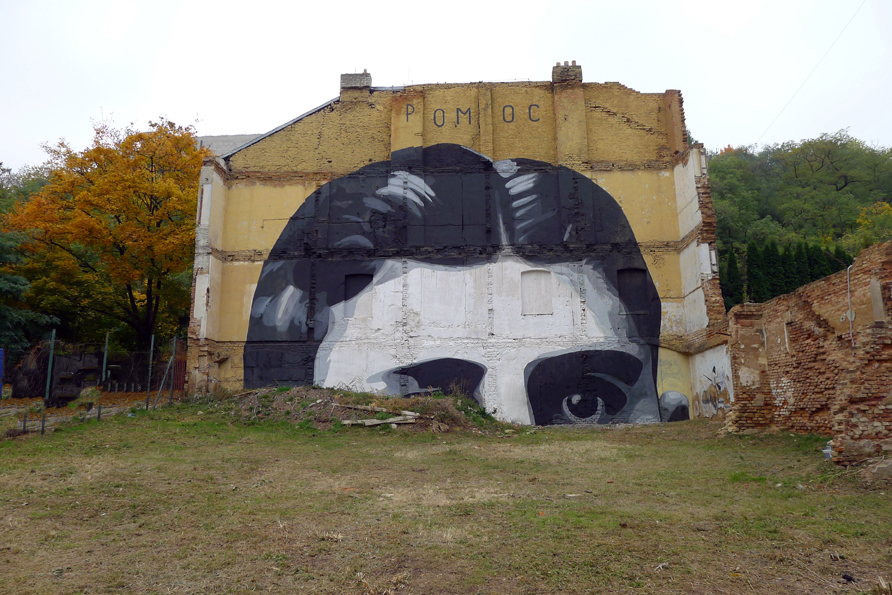 Made by Spanish artist Escif, this half portrait is of the brilliant existential author Kafka. Inspired by Kafka's heritage it is located in the Zizkov district just 15 minutes from his birthplace. Above the graffiti is written 'pomoc' in capitals which means 'help' when translated to english, many believe that if Kakfa was alive today he would write a story about his half buried face.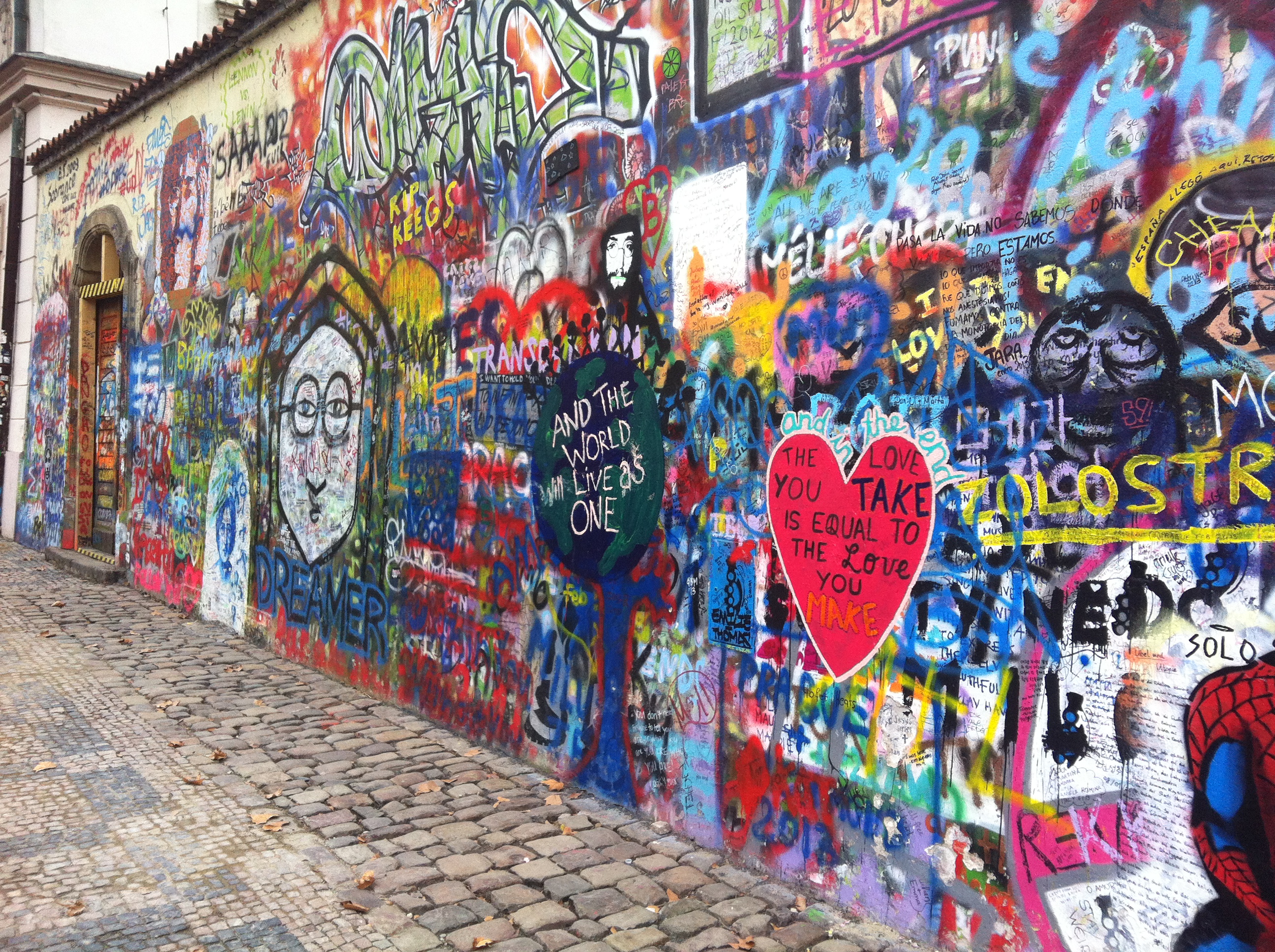 The Lennon wall is another dedication to a talented man. This mural has been washed away countless times but it's charm continues to draw in John Lennon lovers. This wall is located on Velkopřevorské náměstí right off the Charles bridge. It holds inspirational quotes, personal writings, and remarkable paintings. Musicians come here to play Lennon's work as well as their own to the passers by.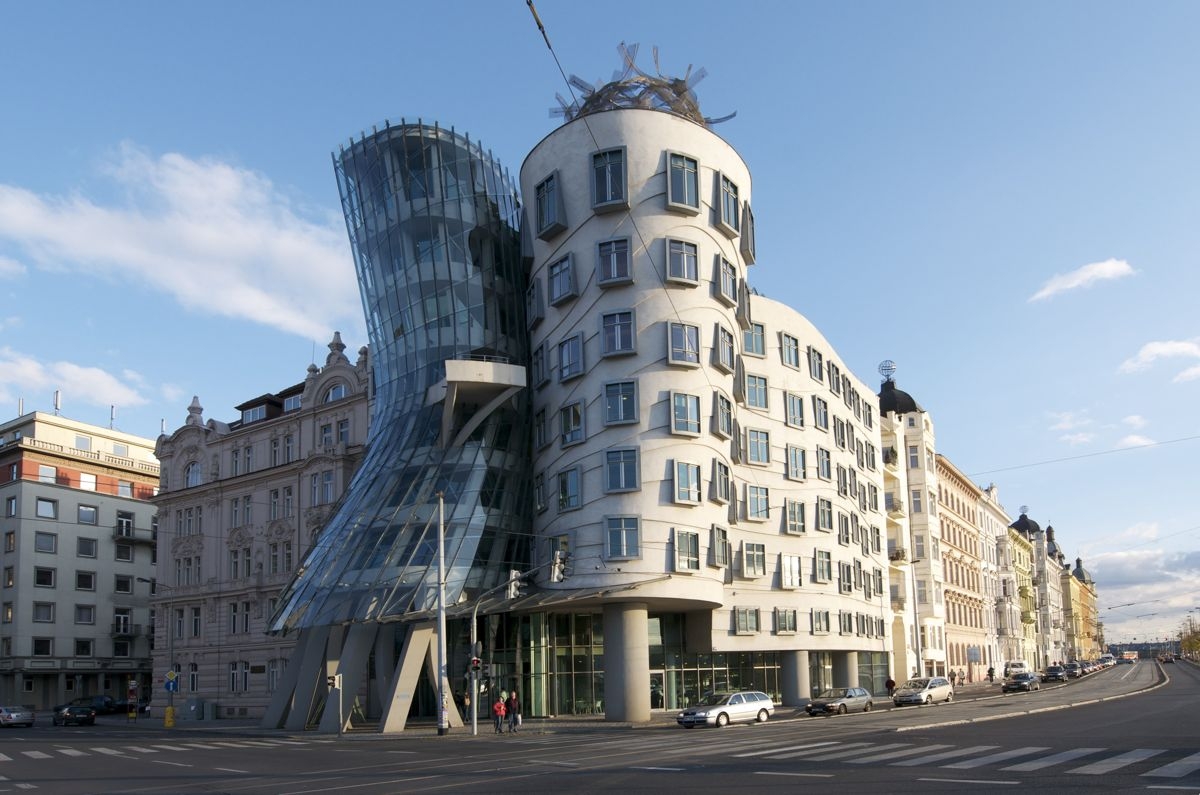 The Dancing House, designed by Vlado Milunić and Frank Gehry is one modern building Czech people pride themselves in. Inspired by the shapes of Fred Astaire and Ginger Rogers as they dance it is sometimes called the Fred and Ginger. Many people petitioned against the dancing house in fear it would modernize the baroque city until president Václav Havel supported it in hopes that the building it would become a center of cultural activity. The unmissable architecture is located on Rašínovo nábřeží.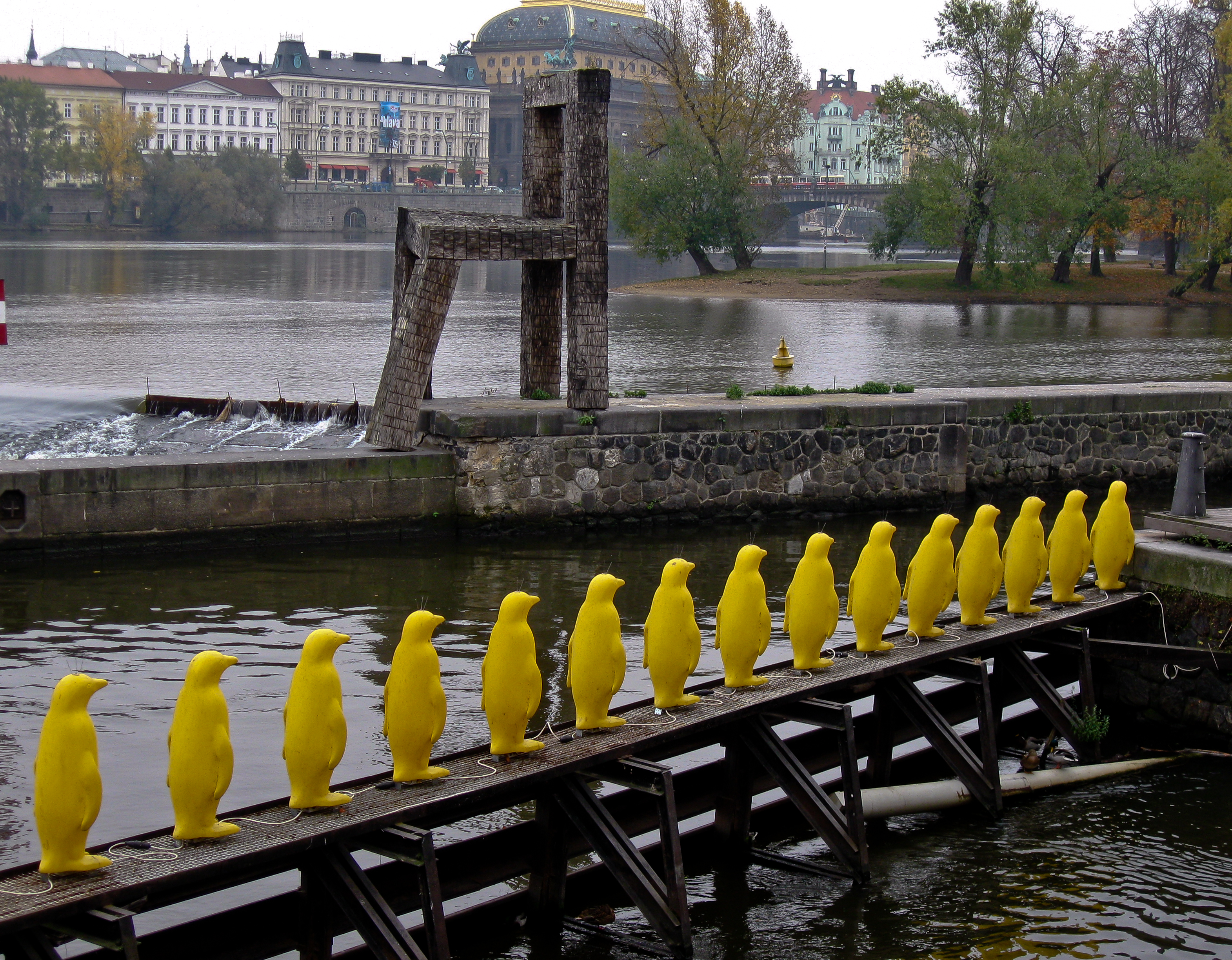 Located at the Kampa museum, these 34 bright yellow penguins can be seen from just about anywhere in Prague, but the perfect view is from the Charles bridge. The artists who made this masterpiece, The Cracking Art Group, is made up of six international artists who came together to change the art world and the environment by using only recycled plastic materials. Prague's environmental friendly pals light up at night making the perfect picture!

Prague has many many more beautiful sculptures, murals, graffiti art and art in general to take in. Just remember that sometimes the best art is free!
If you have not already subscribed to get TresBohemes.com delivered to your inbox, please use the form below now so you never miss another post.
---
Remember, we rely solely on your donations to keep the project going.
Become a friend and get our lovely Czech postcard pack.