We have discovered a contemporary abstract artist from Czech Republic living on the southern Coast of England, expressing life, love and nature. We'd like to introduce you to Radka Bartošíková…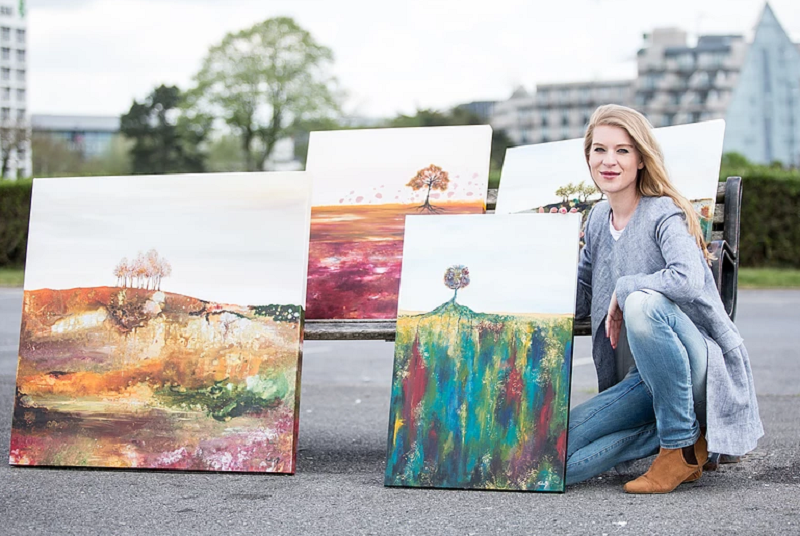 Radka was born in a small historical town of Moravia called Třebíč, in the Czech Republic.
Growing up, she was interested in everything from singing to painting, gymnastics, dancing, even playing volleyball!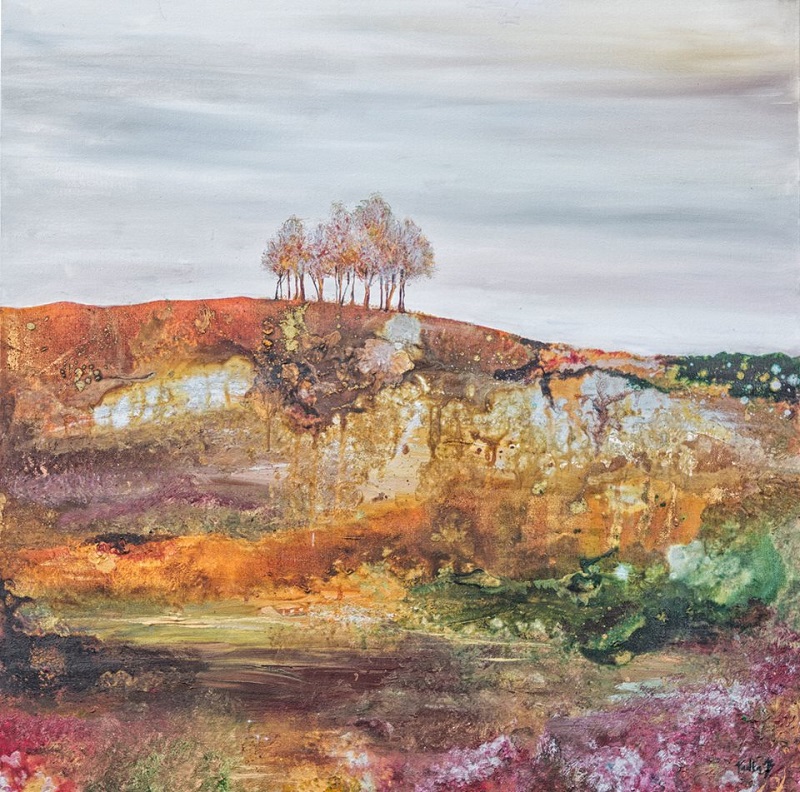 After the divorce of her parents, she spent a lot of time with her grandparents in the countryside.
Their house was surrounded by vineyards, fields of cucumbers and lots and lots of apricot trees.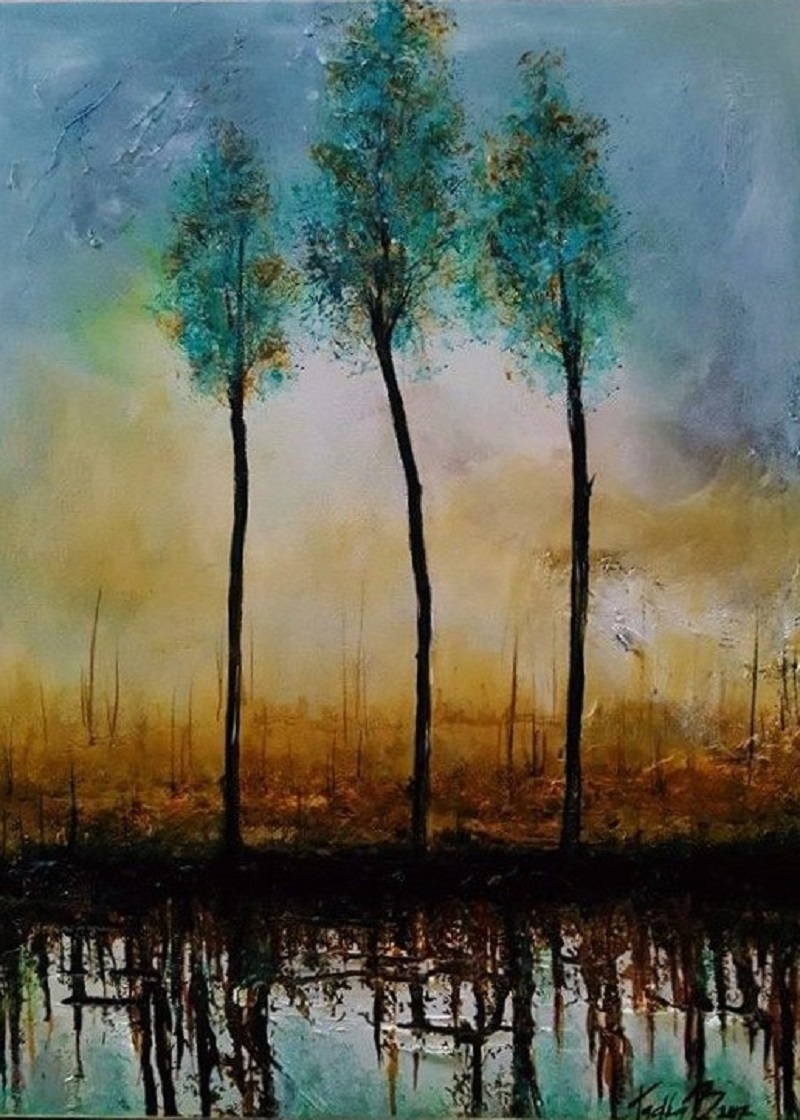 Surely that is where her fascination with trees, lines and the ground beneath it began.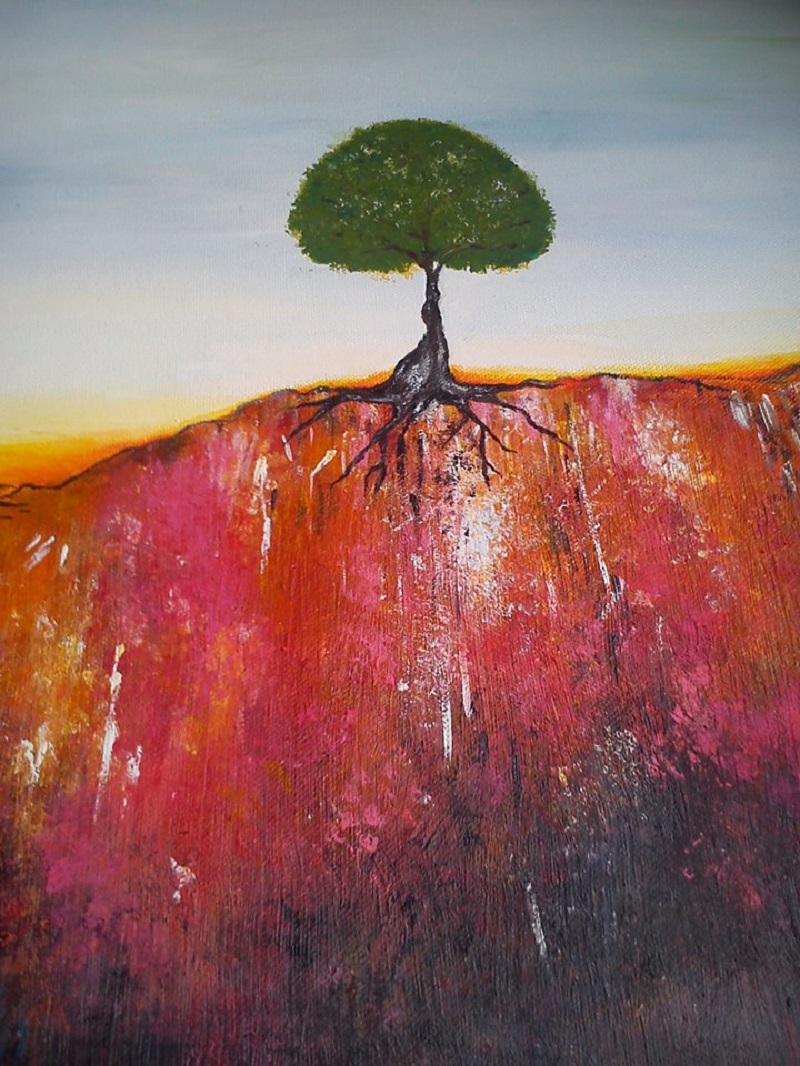 In her work today, we can see that influence showing through the catching of light and the amazing explosion of colors that it ignites.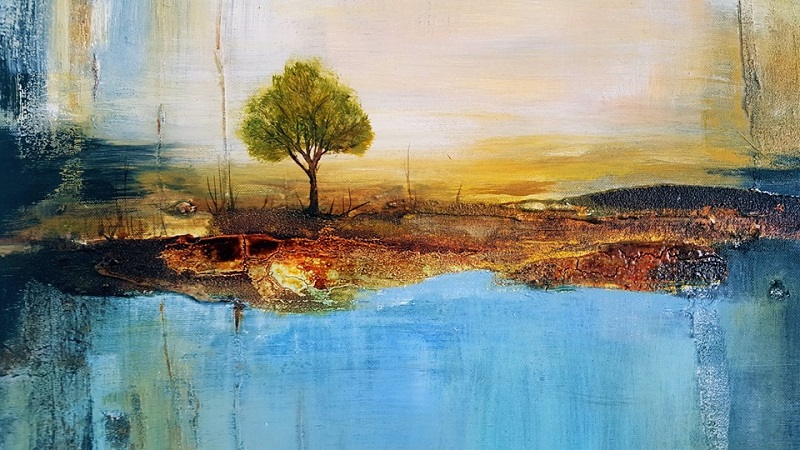 Radka spent four years at a university studying mental health, psychiatry and drug counselling and surely this unknowingly paved the way to a vast new world of self-expression and mental digestion through the medium of painting for her.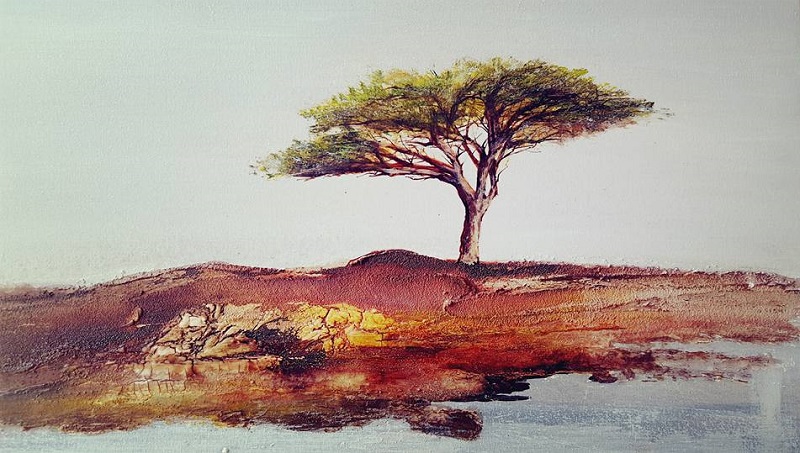 But life gets busy… she soon married and found a job, and set her passion of painting aside – until she moved to London. The city opened up so many doors to the world of art and set her artistic heart on fire again.
She immediately began to pour herself onto blank canvases once again.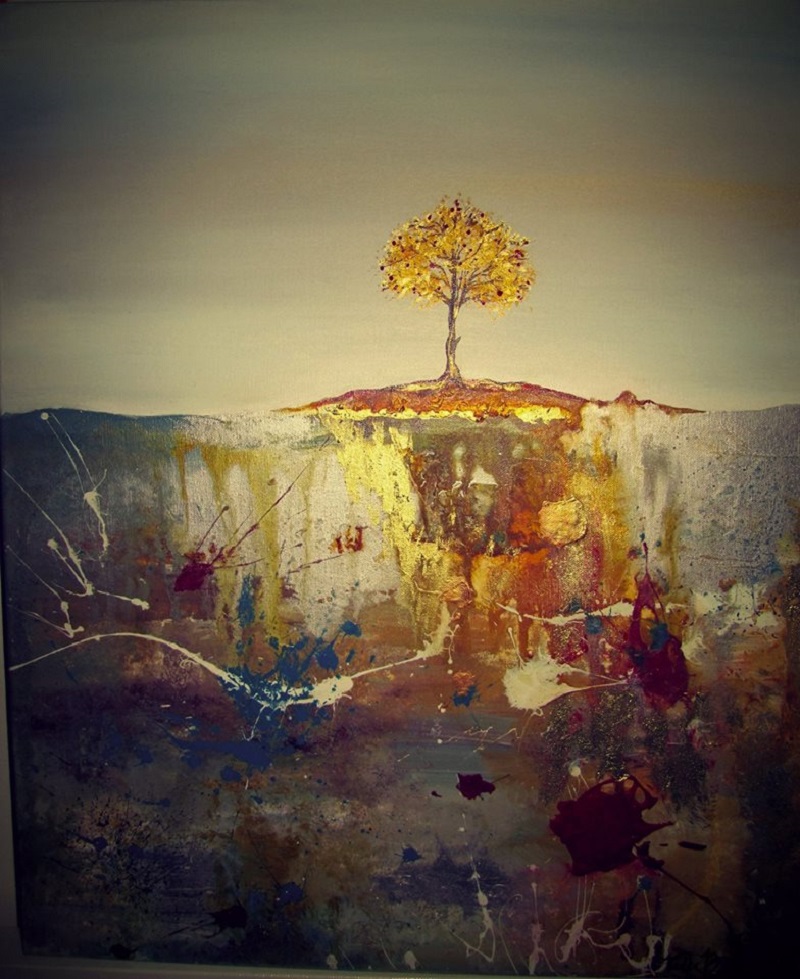 Less than a year later, she left London and moved to the Southampton, England. Working in a café, she used all her free time to paint and create. It was there that her first painting was sold to a buyer in Australia.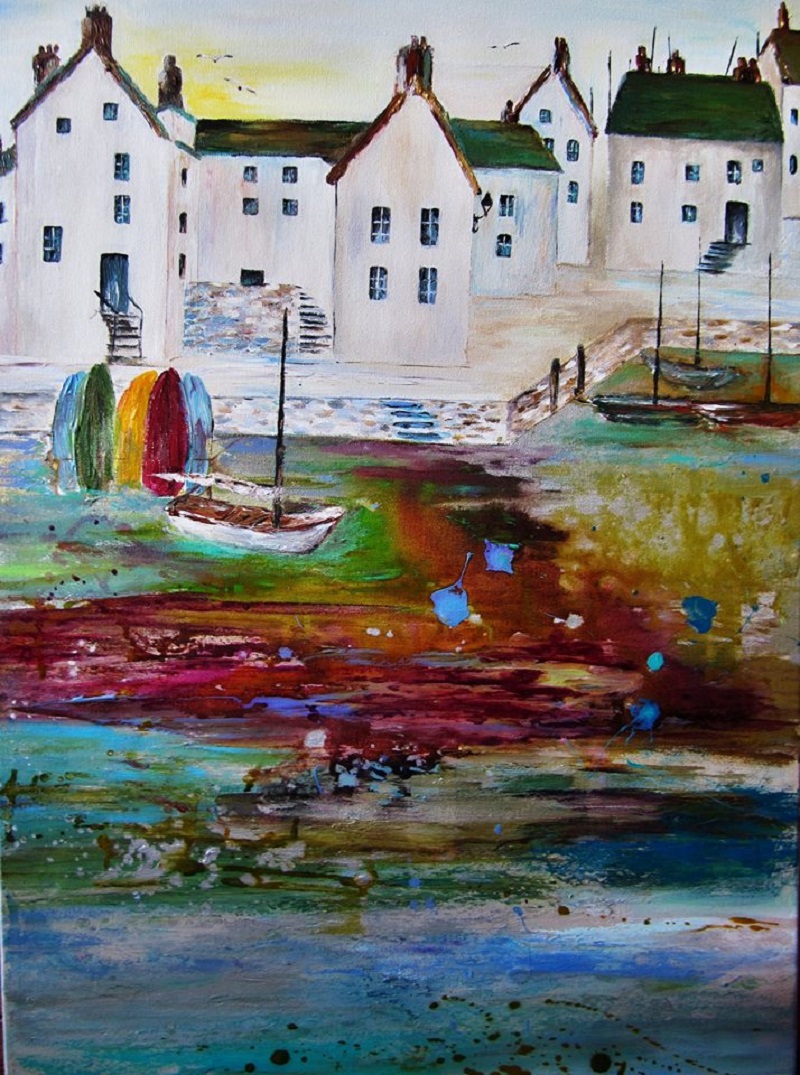 In June of 2016, her beautiful art found its way onto the cover of a London magazine, including a full article about her and her work. A truly inspirational moment for the artist, this served to motivate and inspire her even more.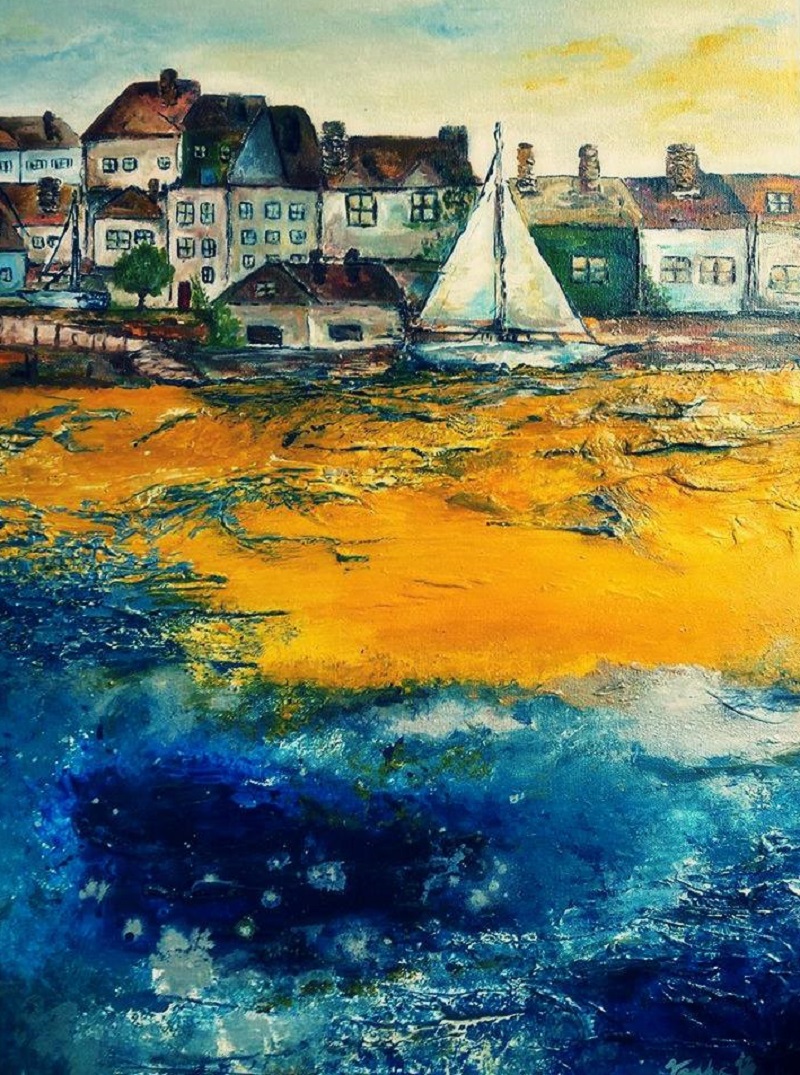 Later that summer, seeking adventure, she packed her bags and went to Spain where she found even more inspiration.
In October of 2017, she embarked on another journey of adventure, this time to South Africa.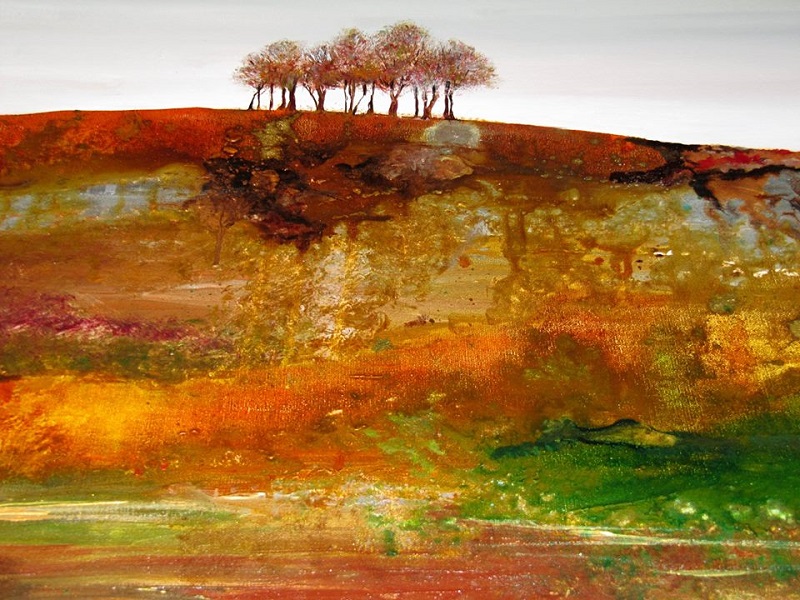 She had the opportunity to explore the country and its natural beauty for three months, with Cape Town as the end destination.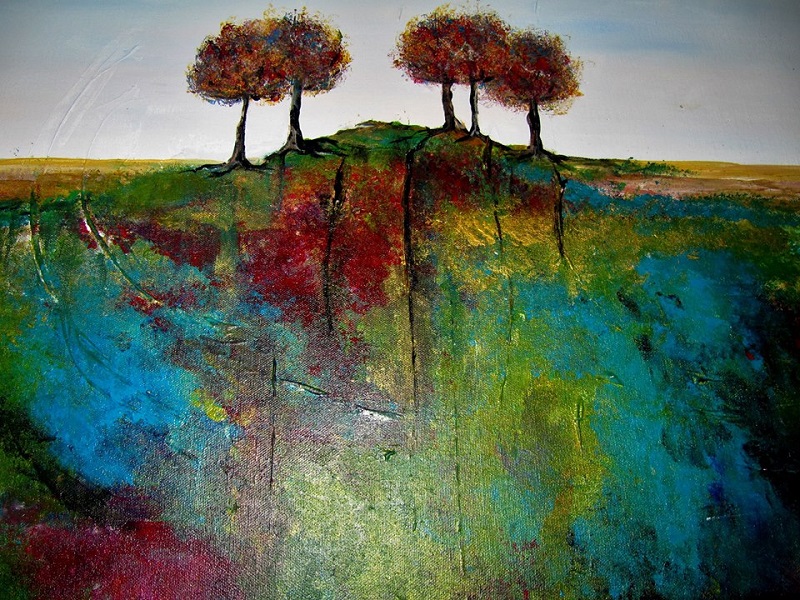 For the rest of her stay in South Africa, she resided on a farm at the foot of a big mountain range just outside the little town of Wellington.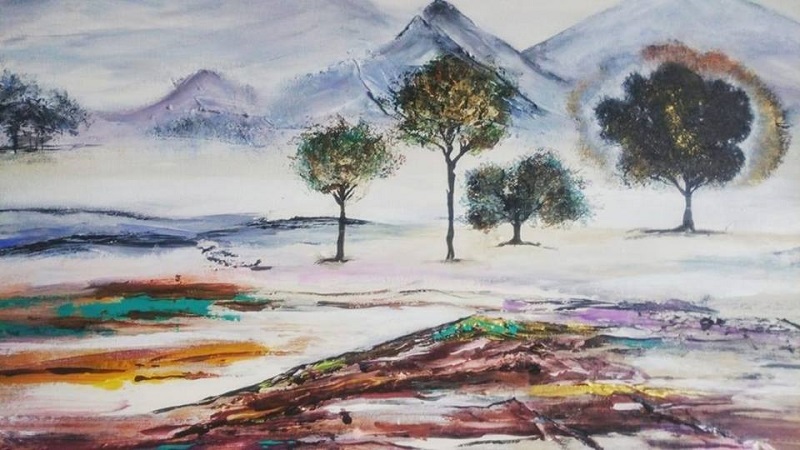 True to artistic form, she stayed in a cottage, awakened in the morning by guinea fowl, chickens, and cows. Resting her easel by a willow tree at the back of the house, she painted.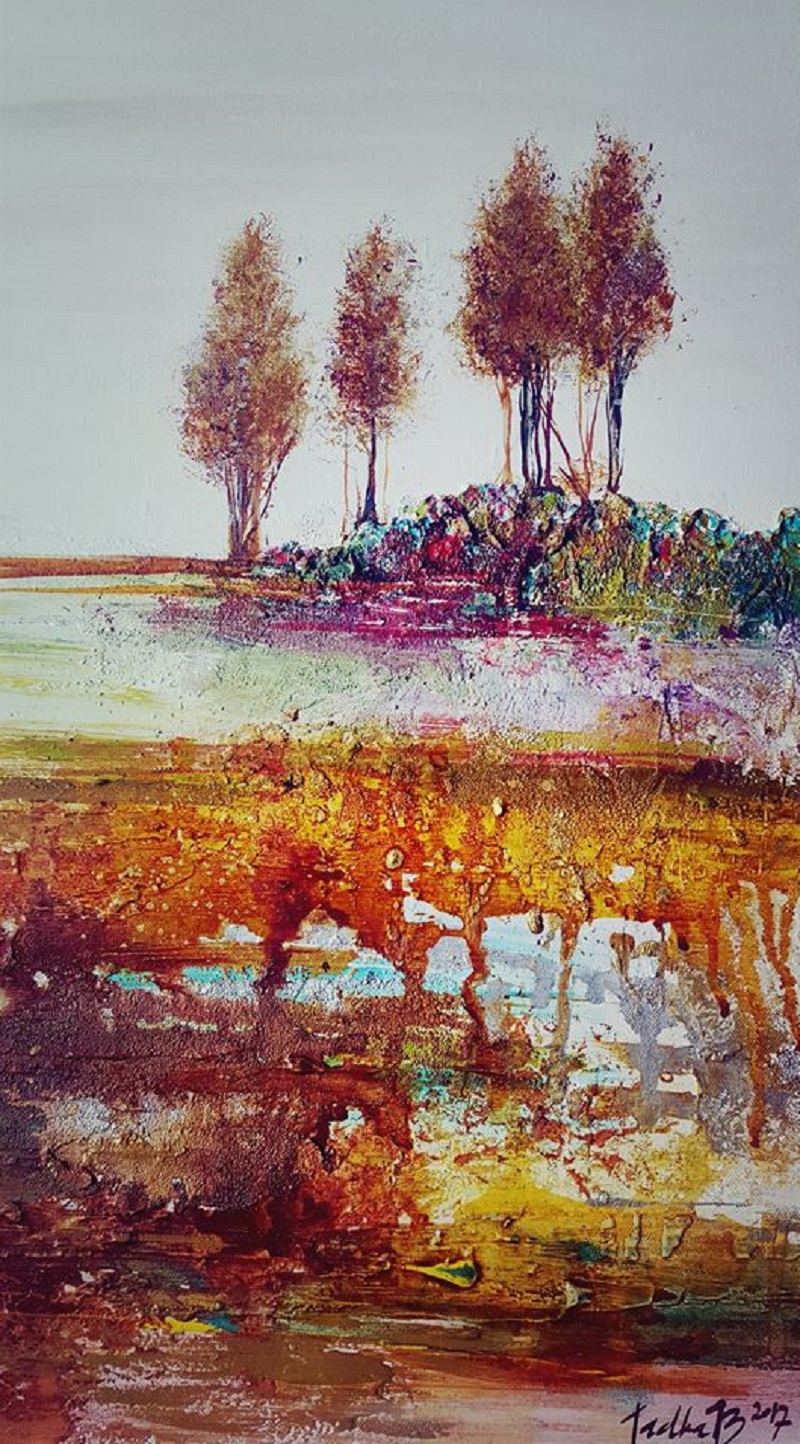 She began working on an exhibition, presenting her first paintings to galleries, and began selling not only originals but also prints.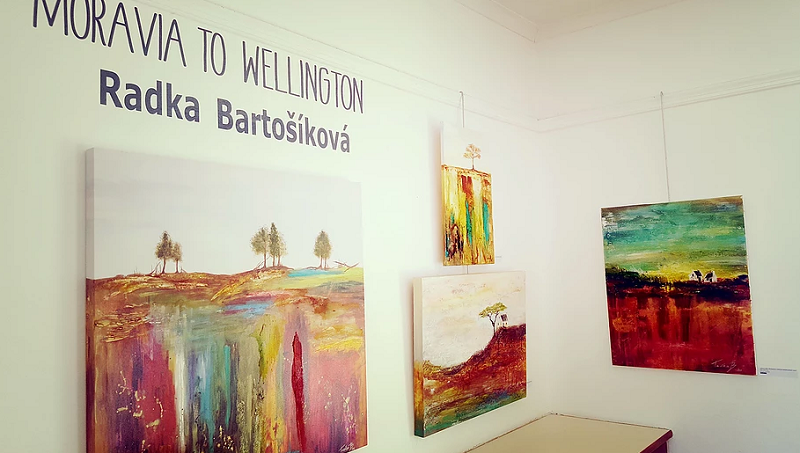 Once again, Radka was catching the light and the amazing explosion of colors that they ignited.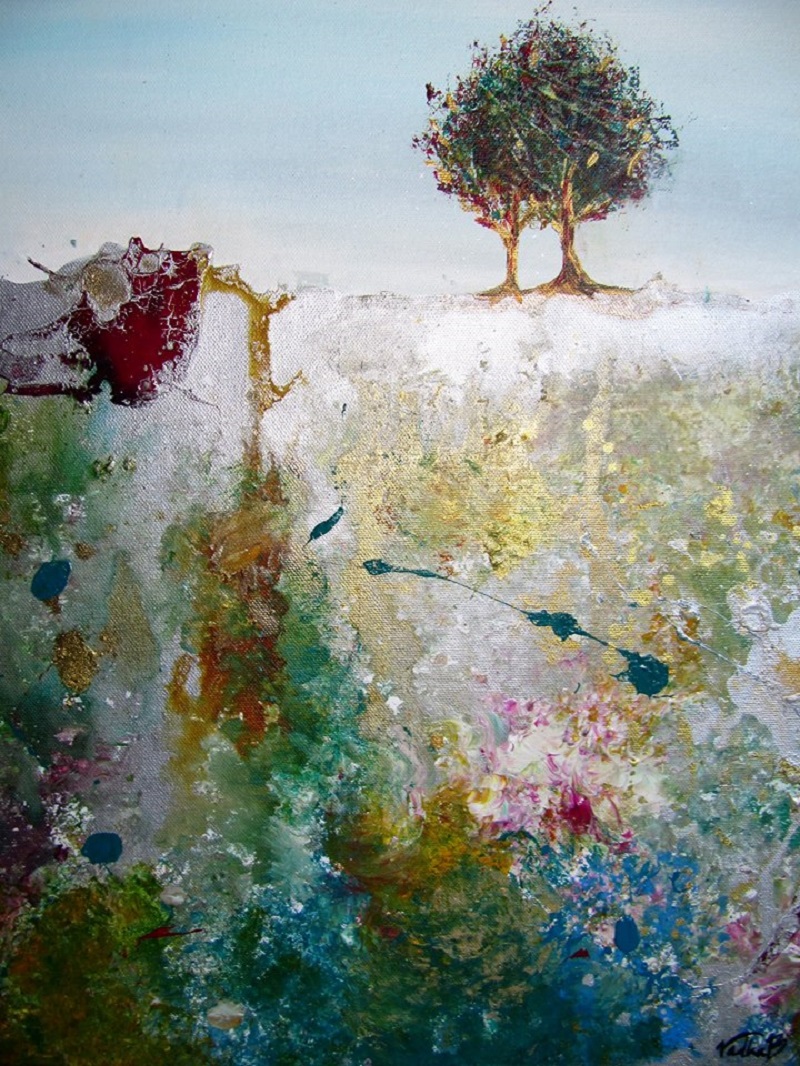 We really enjoy her art and appreciate the specific style she has.
Make sure to follow her on Facebook and check out her website.
If you have not already subscribed to get TresBohemes.com delivered to your inbox, please use the form below now so you never miss another post.
---
Remember, we rely solely on your donations to keep the project going.
Become a friend and get our lovely Czech postcard pack.