Sunday is a good day to look at the cost of a typical meal at a Czech restaurant. No matter where you are in the world, people love to go out to eat and in the USA we can expect to spend anywhere from $5-10 for a fast food quick meal including a burger, fries and coke to well in the $100s for fine dining including a nice steak and bottle of wine, but the average person in the USA is accustomed to somewhere between $10-20 for a plate of food at a place like Carrabba's, Outback, Chilis, Olive Garden, etc.
If the restaurant s not franchised and you are at a local mom and pops, then that price is more likely to be $15-30, and that is on the low end. In other words, meals that are cooked at the location, using fresh ingredients and not pre-made ones out of a bag get pricey. If you go to a hip, chic or signature restaurant, the price jumps to somewhere between $18-48 per plate.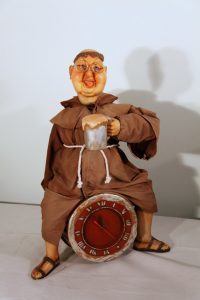 There is probably no place better in the world to get a home cooked meal, that is a hearty stick-to-your-ribs kind of meal, like you get in the Czech Republic, and the price is next to nothing for delicious quality food. Traditional Czech food is not exactly what one would call dietary, however it perfectly goes with the flavourful and famous Czech beer.
Now keep in mind, this is not the fancy schmancy food that some celebrity chef dreamed up… These are good old fashioned traditional dishes and they are made from scratch using the traditional ingredients, no additives of any sort needed because the recipes have stood the test of time.
Today we're going to peek into a typical Czech restaurant, this one is located in Prague 1 and is known as Restaurant Havelská Koruna (Havel's Crown). The great variety of meals offered is unique not only to Prague but to the entire Czech Republic.
What you may immediately notice is the name is not on the front of the building, instead it says CZECH KITCHEN and that's exactly what it is.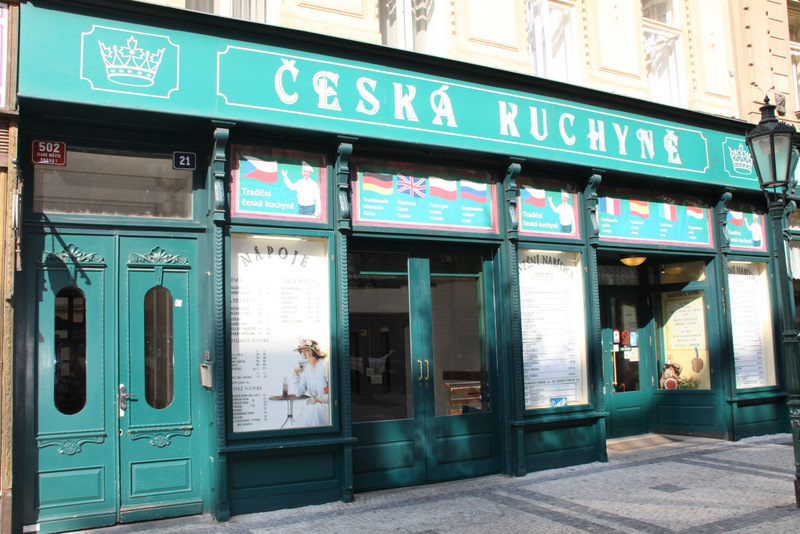 What is immediately different when you step inside is the seating. Czechs never had fast food places like McDonald's and Burger King, but they did have an understanding of eating in a hurry, so you'll see their stand up version of fast food dining area which at night becomes a great place to stand around with friends enjoying a beer or two.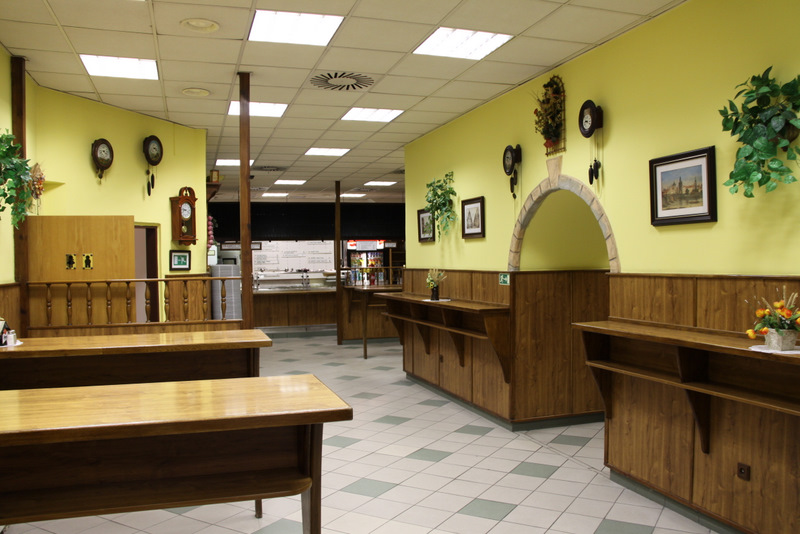 They also have traditional seating of course and a lovely place to sit "outdoors" even when it's raining.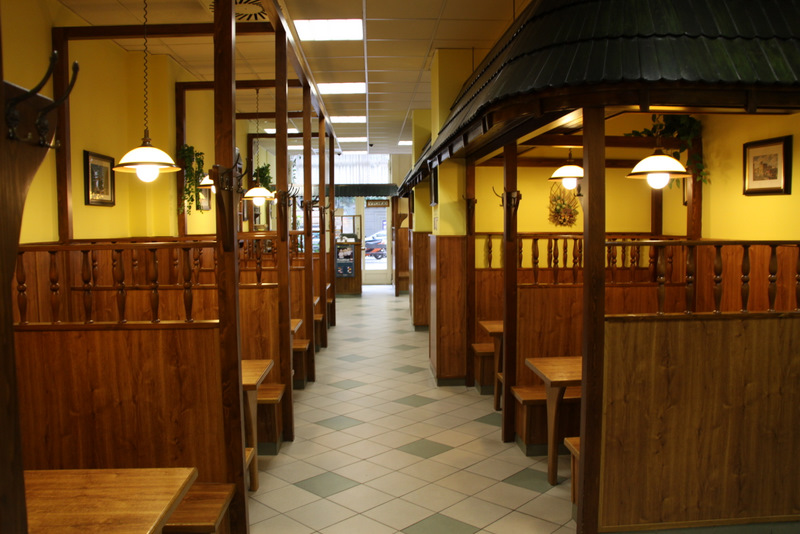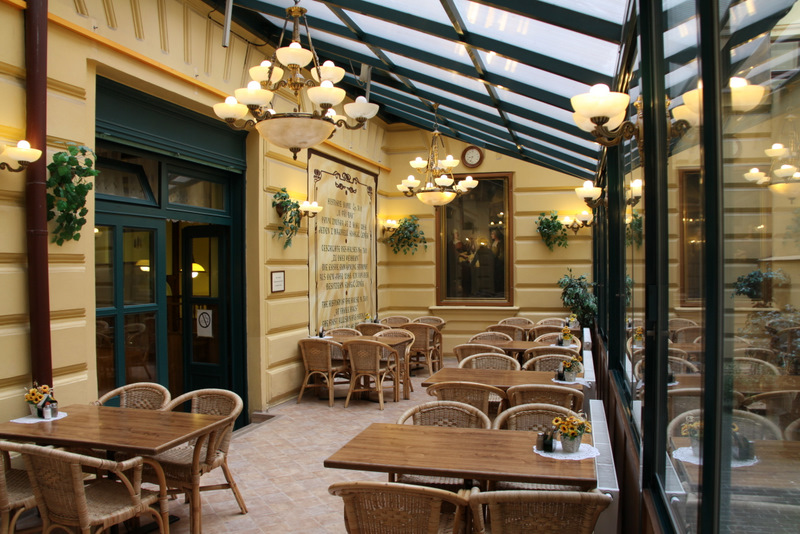 One thing you cannot miss is that even if it is "fast" food you're after, you will likely experience it in a decor that is beautiful because all of the buildings are hundreds of years old and Czechs are very proper with their table settings, use of silverware and table manners.
The thing that you will most remember though, is the delicious food that comes at amazingly unbelievable low prices. We've taken the following straight off their site and provide a description of the meal and an exchange rate for you to see how inexpensive it is to eat out in style in the Czech Republic.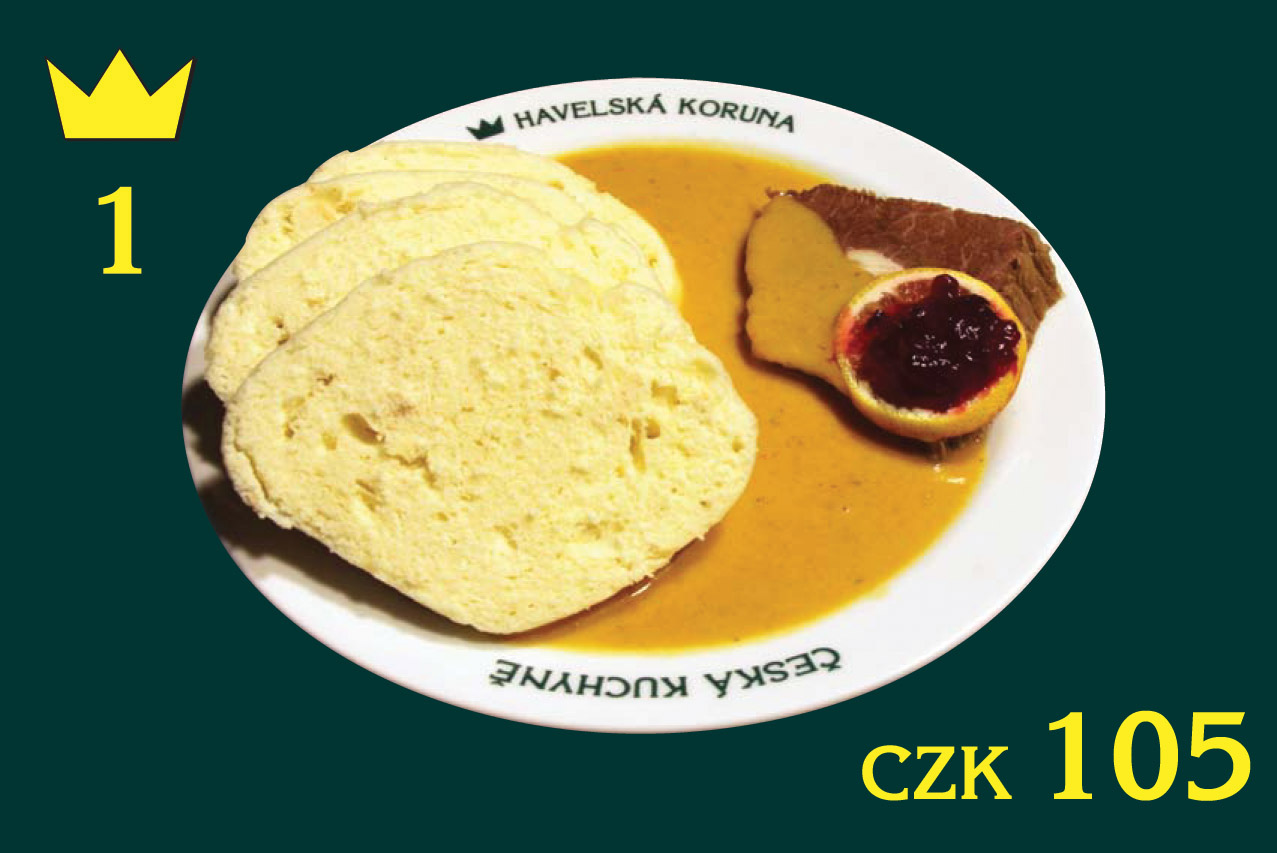 #1 is Svíčková, or svíčková na smetaně. It consists of filet of of beef sirloin in a cream sauce. It is a typical Czech dish and one of the most popular Czech meals. The sirloin is prepared with vegetables (carrots, parsley root, celeriac and onion), spiced with black pepper, allspice, bay leaf and thyme, and boiled with double cream. It is generally served with houskové knedlíky (bread dumplings) as shown. At 105 crowns, this meal costs $4.35 USD.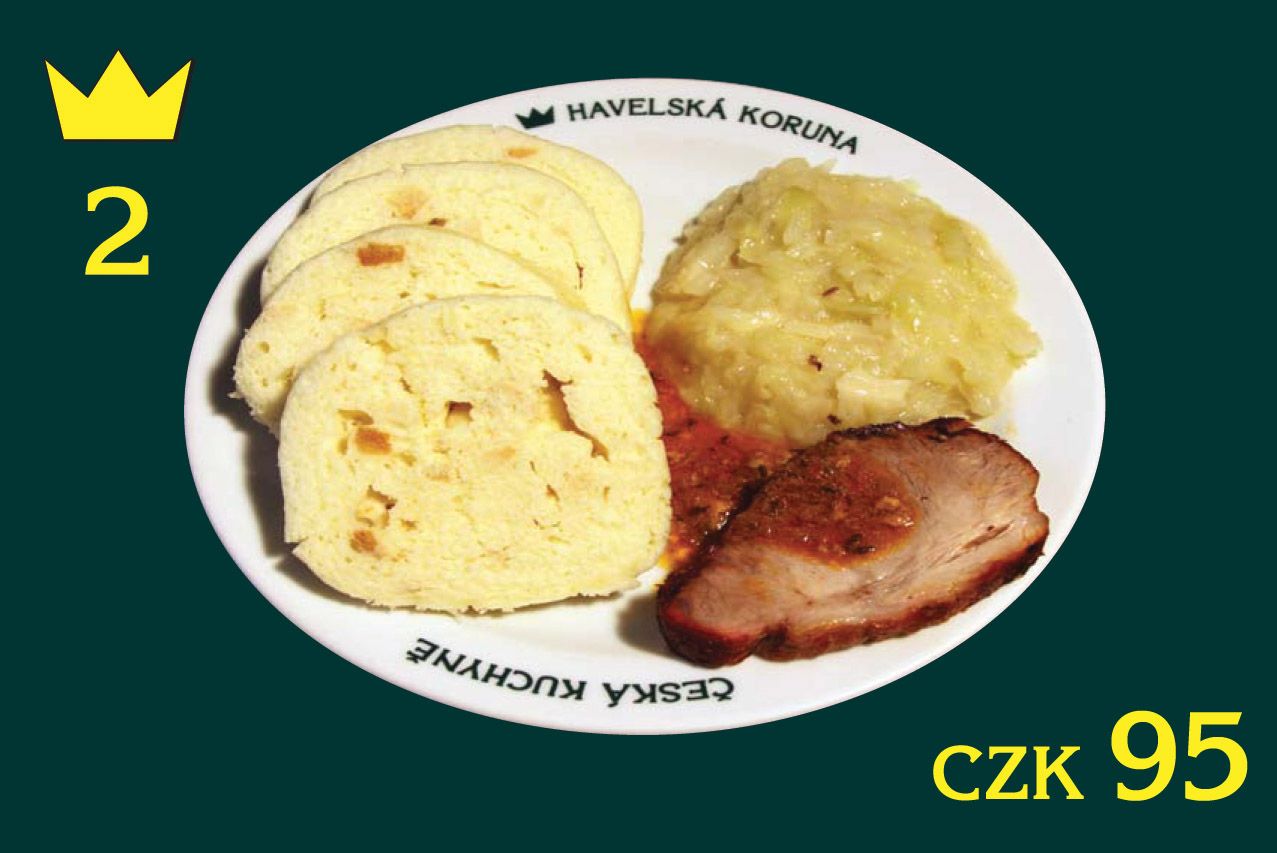 #2 is Vepřo-knedlo-zelo which is shorthand for roast pork (vepřová) with bread dumplings (knedlíky) and stewed cabbage (or sauerkraut; zelí). This is a dish that's in the top tier of classic Czech cuisine. Yes, it's a lot of meat and carbs, but when done well, it can feel lighter than some of the other sauce-drenched meat dishes popular here, perhaps because of the cabbage which lends a subtle sweetness to the plate. At 95 crowns, this meal costs $3.93 USD.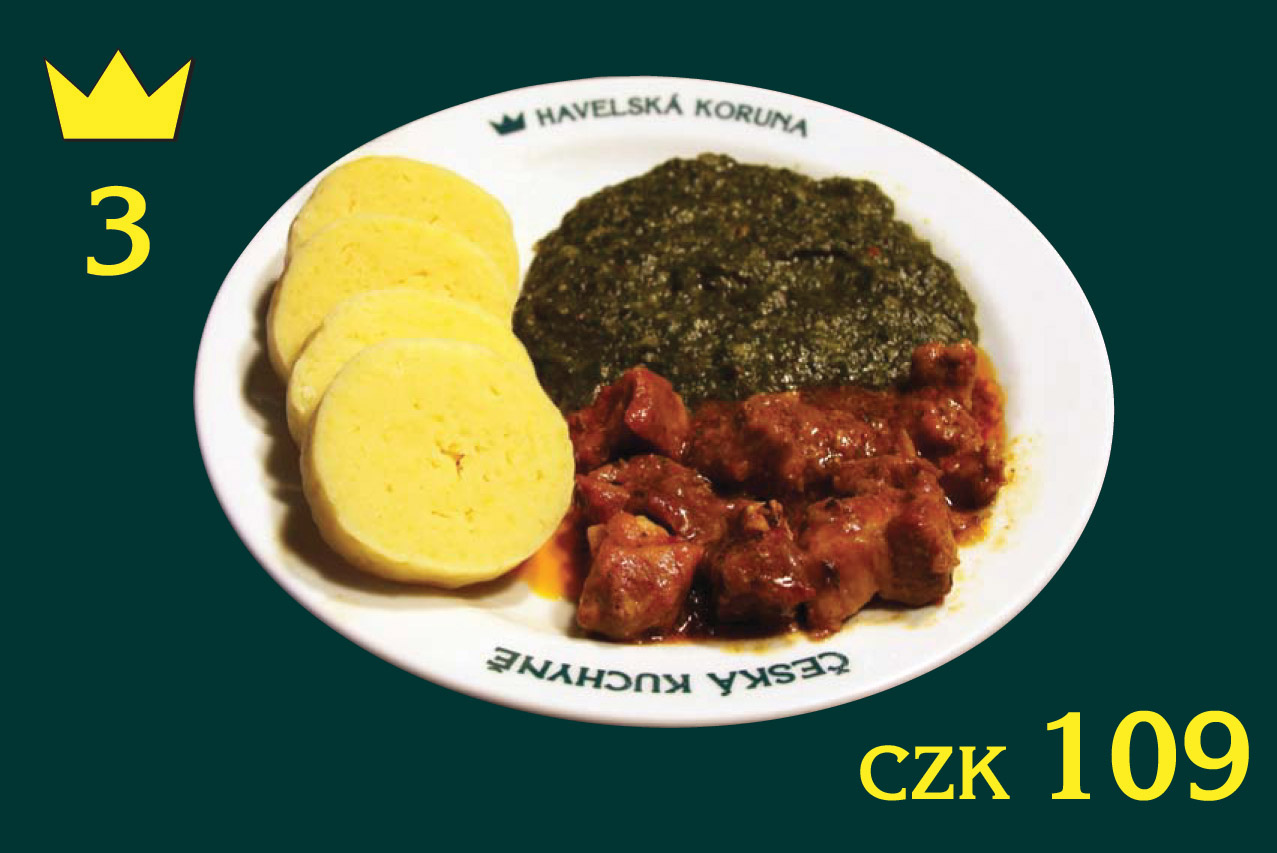 #3 is Moravský Vrabec, which translates directly into "Moravian Sparrow", is one of many Czech dishes where the name bears no real connection to what's really on the plate in front of you. If asked, typically Czechs will admit that they have no idea how so many of their national and regional dishes got their strange names. However, such situations can be very amusing for Czechs and foreigners alike when it comes to making literal translations of the names of the various meals. The key ingredients are pork, dumplings and sauerkraut. The pork, or "sparrow", is usually taken from the shoulder or other cut with higher fat content and cut into smallish chunks, marinated and then roasted. In this case, there aren't really any rules about the type of cabbage or dumplings used. Some people prefer using red cabbage and bread dumplings rather than white cabbage and potato dumplings, some like a mix of both types. Here they offer it with a creamed spinach. At 109 crowns, this meal costs $4.51 USD.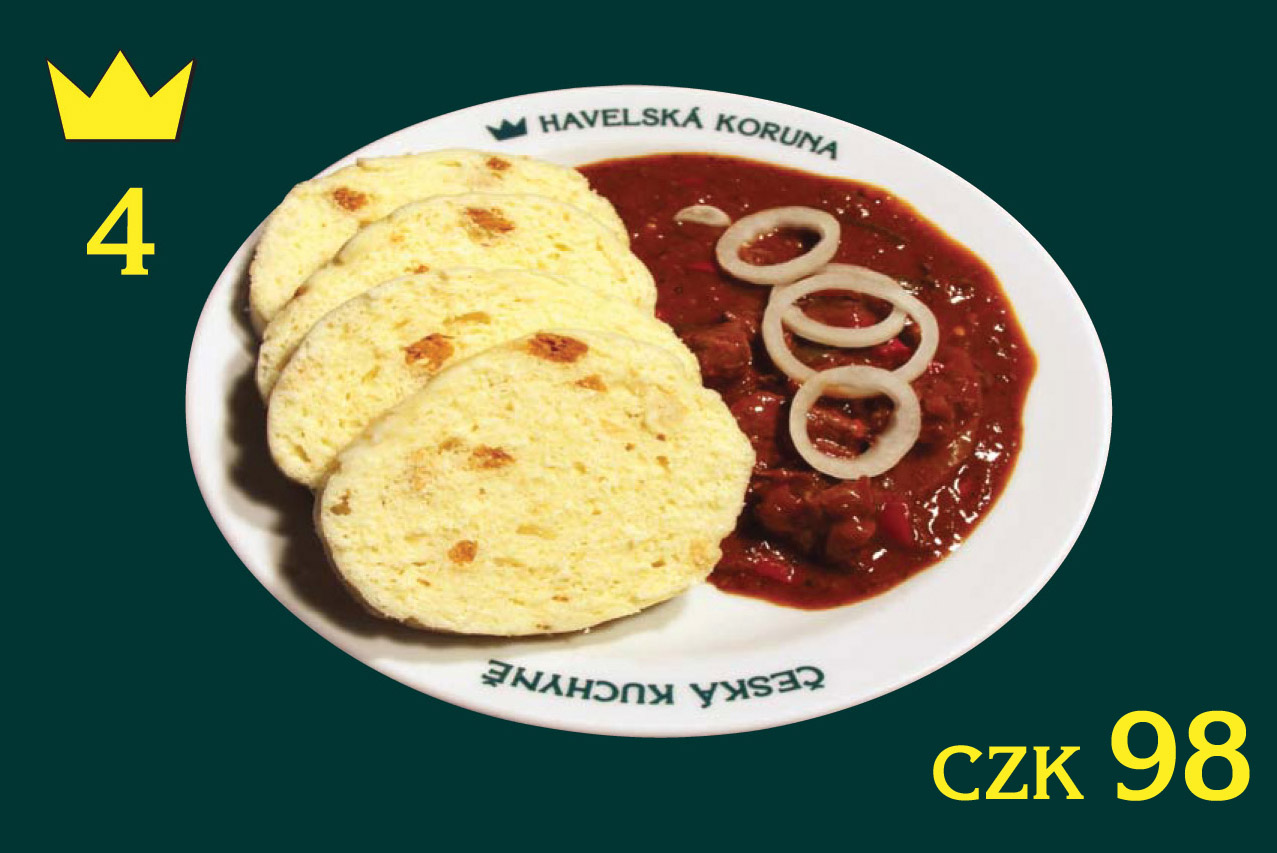 #4 is Guláš. Goulash (as English speakers know it) is a rich, slow-cooked meat-and-vegetable stew, seasoned primarily with sweet paprika – and with a nod to Hungary, where goulash is king – the Czech Republic is awash in the stuff. Remember, the two countries were once a part of the same empire, after all. Czech goulash differs from Hungarian goulash, of course. It tends to be milder and beefier, with fewer vegetables than its Hungarian counterpart; it's sometimes made with beer and it's always served with houskové knedlíky, the ubiquitous Czech bread dumplings, not noodles, potatoes, nor sour cream. At 98 crowns, this meal costs $4.06 USD.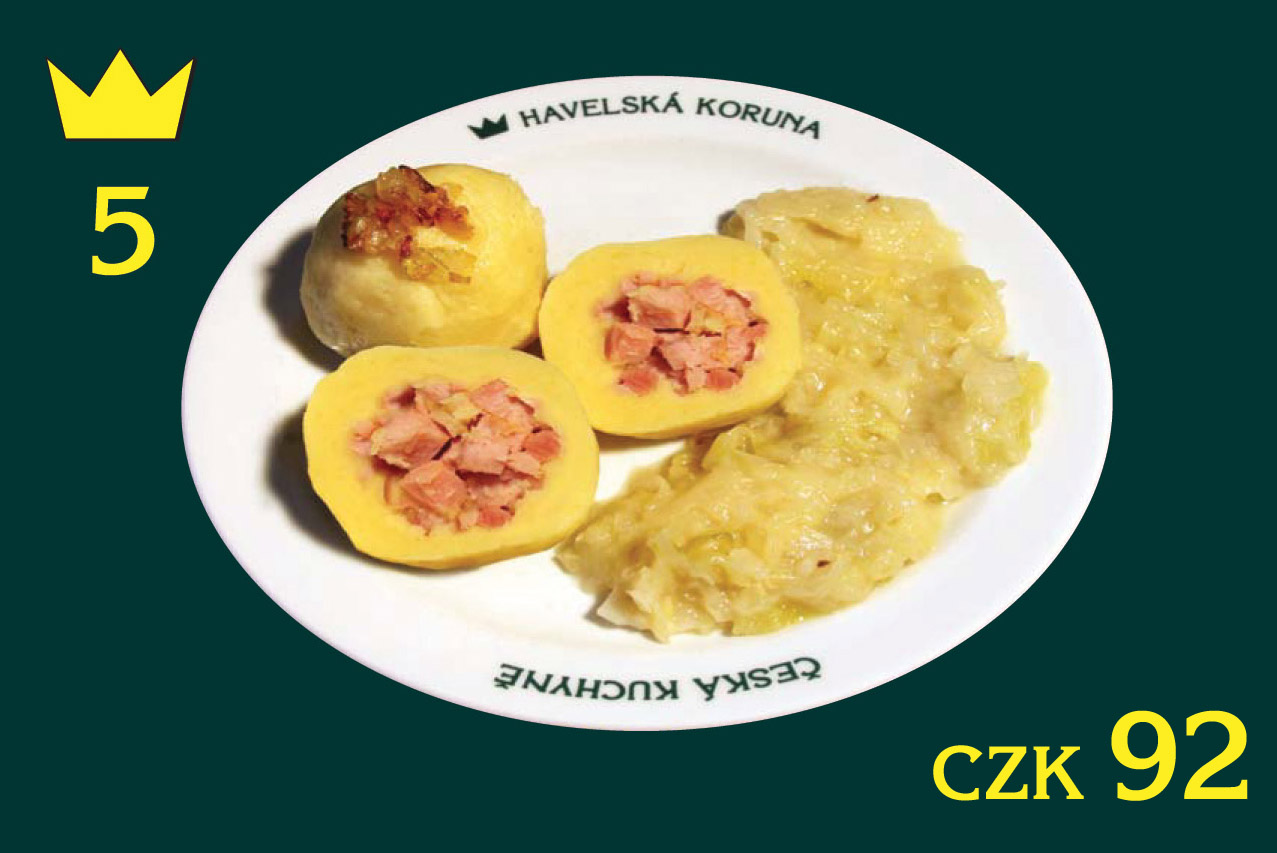 #5 is Plněné bramborové knedlíky or Stuffed Potato Dumplings. Filled potato dumplings are a very popular meal in the Czech Republic. The most common filling is smoked meat, which can also be enriched with bacon. True Czech kitchens make it with the pieces left over when rendering lard. Oh my goodness, one taste and it will become a personal favorite! At 92 crowns, this meal costs $3.81 USD.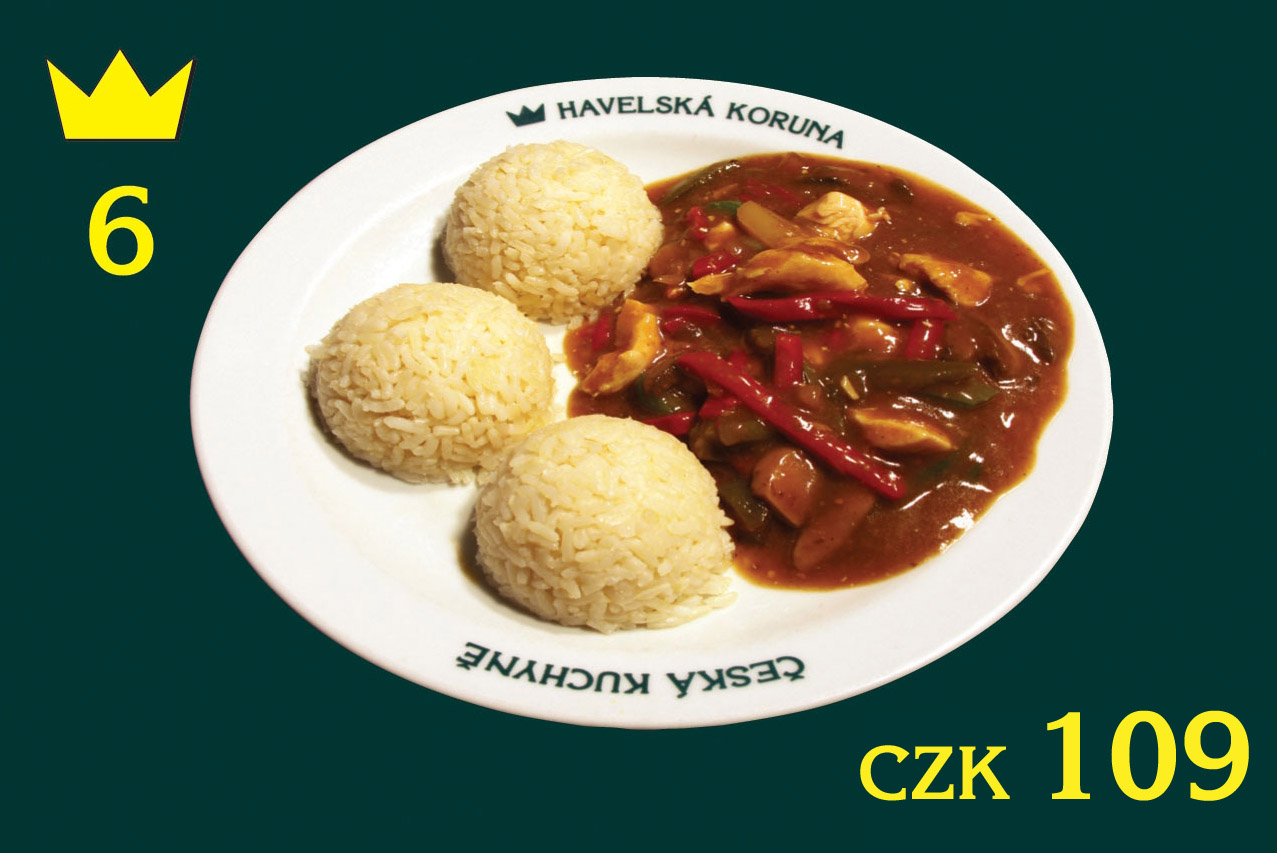 #6 Havelska Pochutka is their house dish. Traditionally, this dish is made with pieces of deer meat but it can also be made with beef cooked slowly in a spicy sauce which is thick with the scent of wild spices and has a sweet and sour taste. The sauce is comprised of pieces of root vegetables. This delicious sauce is usually flavored with red wine and red currant jam. They serve it here with 3 teacups of rice. At 109 crowns, this meal costs $4.51 USD.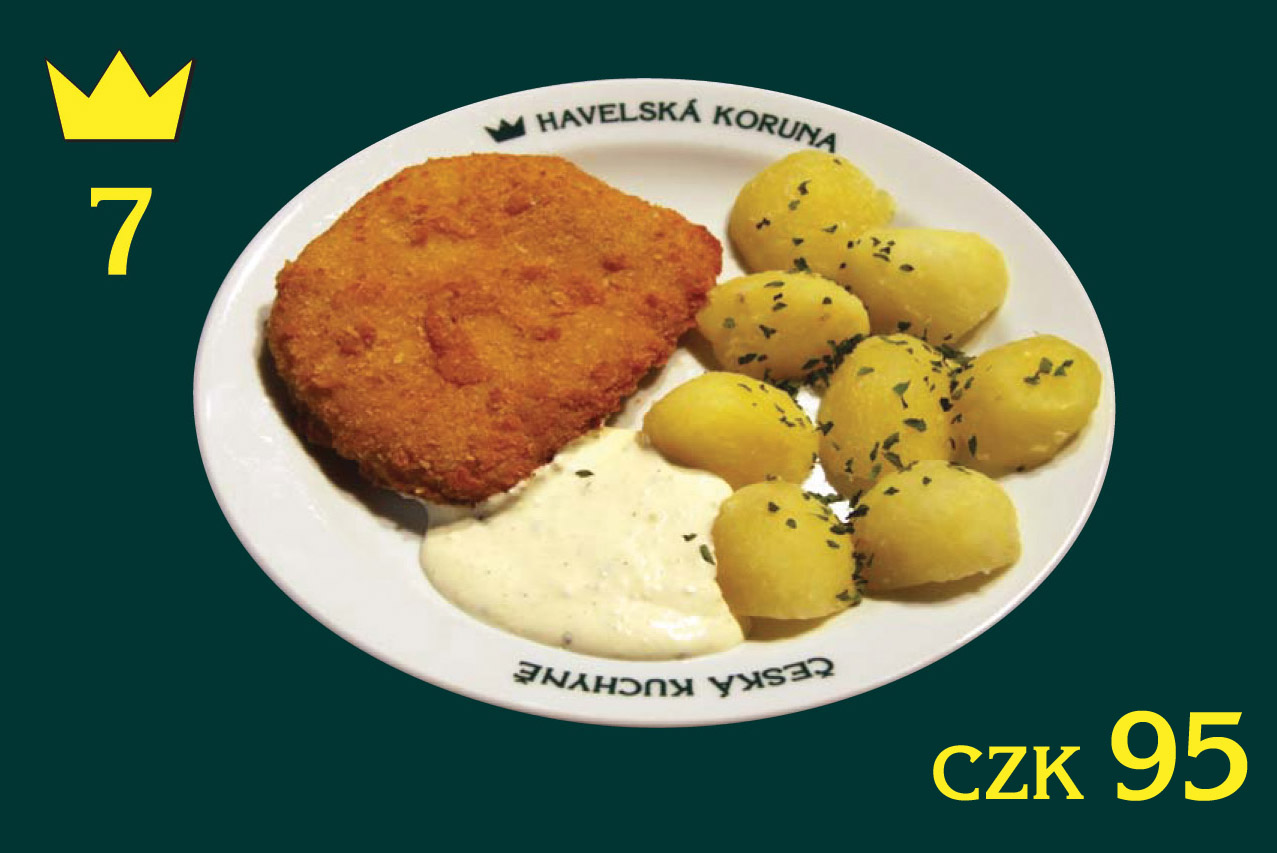 #7 Smažený sýr literally translates to "fried cheese". A slice of cheese which is usually Edam, but can also be Hermelín or Niva in the Czech Republic, or Emmental, Gruyère or Swiss in other countries, is prepared from a 3/4 – 1 inch thick slice of cheese breaded with flour, egg and breadcrumbs and fried either in a pan or in a deep fryer. It is often served with boiled potatoes and tartar sauce. In Czech fast food outlets, it can be also prepared in the form of a sandwich (i.e., between two slices of bread, usually something similar to a hamburger bun). At 95 crowns, this meal costs $3.93 USD.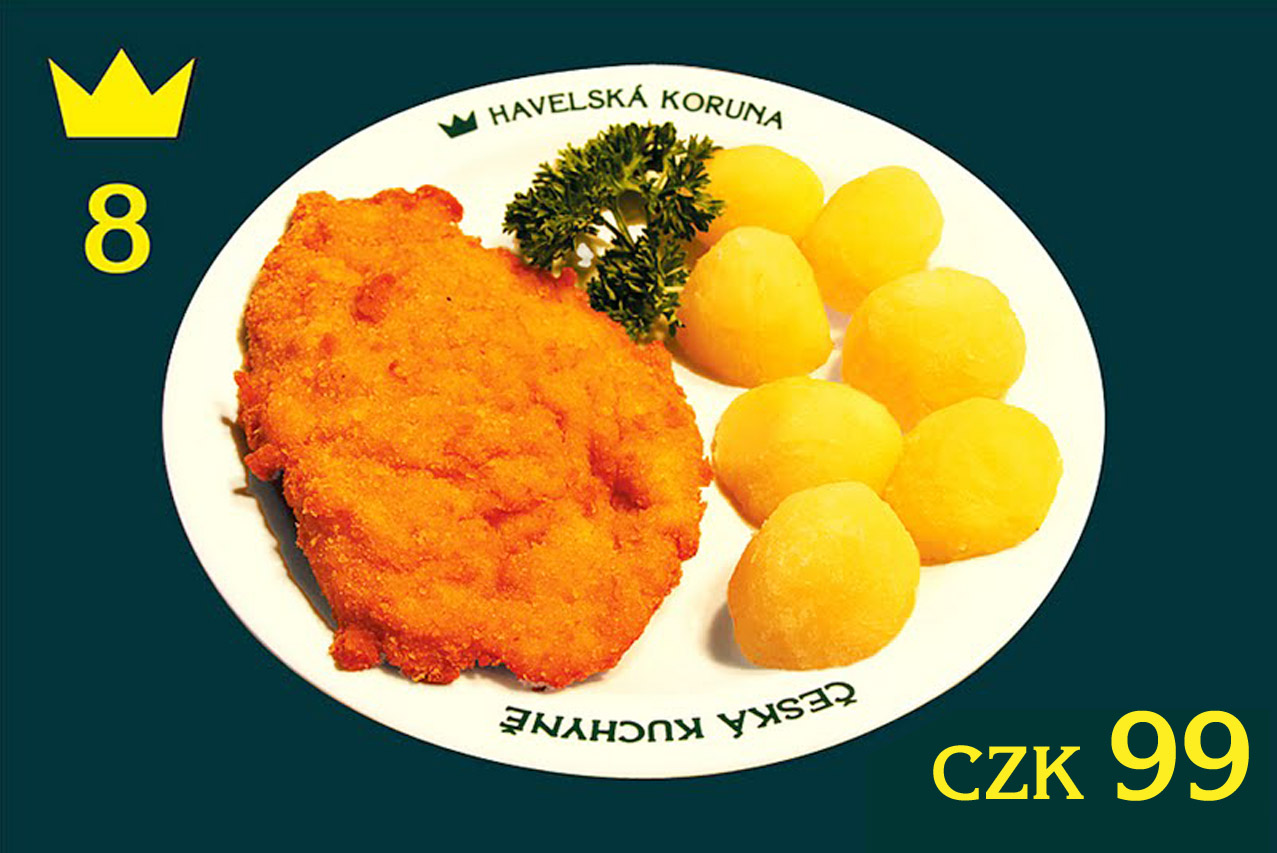 #8 Smažený květák or Breaded Cauliflower. Prepared much like the fried cheese above, it's literally a thick slice of cauliflower, breaded and fried. I know it does not sound like much, but if you've never had bread covered fried cauliflower you have to try this the next time you are in the Czech Republic. At 99 crowns, this meal costs $4.10 USD.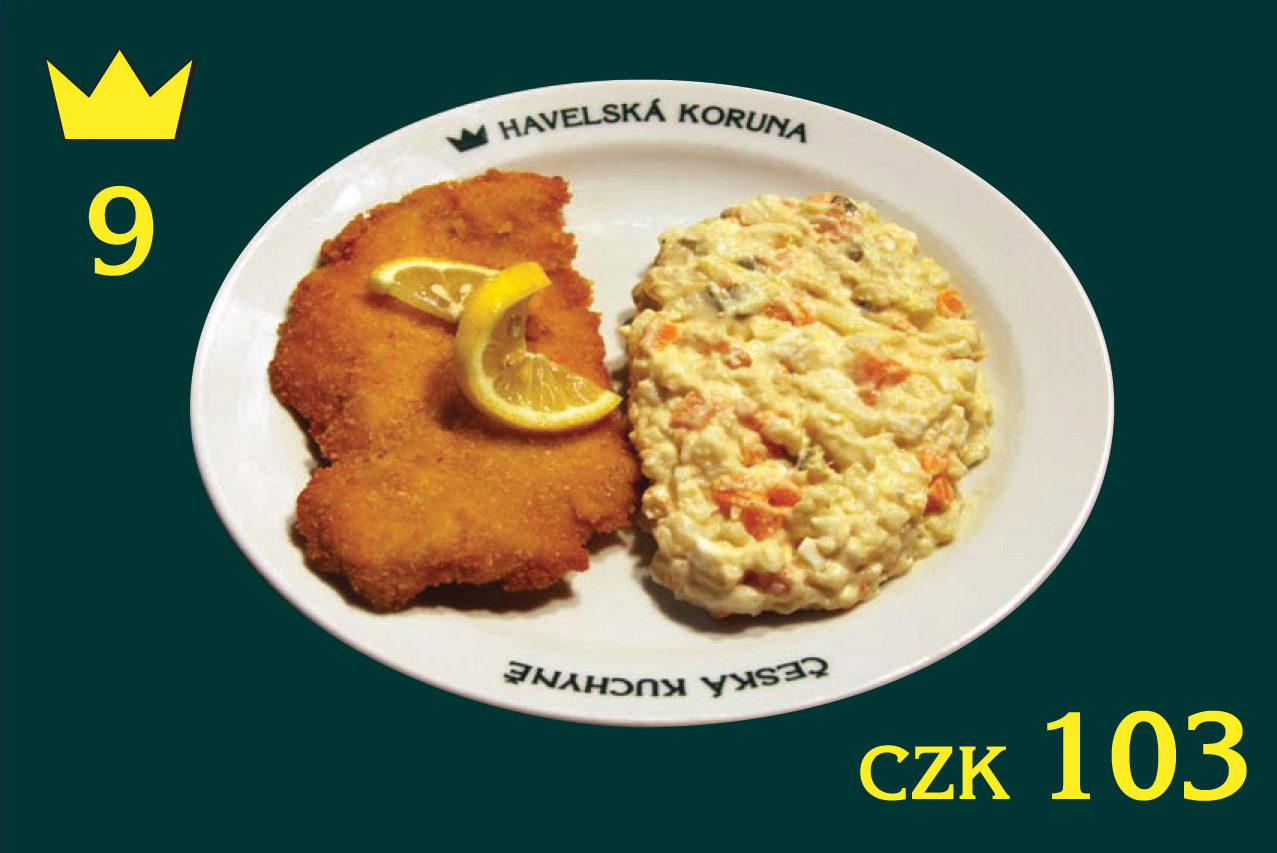 #9 Smažený Řízek is a breaded and fried meat cutlet. Normally, this can be pork, veal or chicken and in the Czech Republic is it traditionally served with a slice of lemon, a garnish of parsley and a giant heaping of potato salad. Delicious. At 103 crowns, this meal costs $4.27 USD.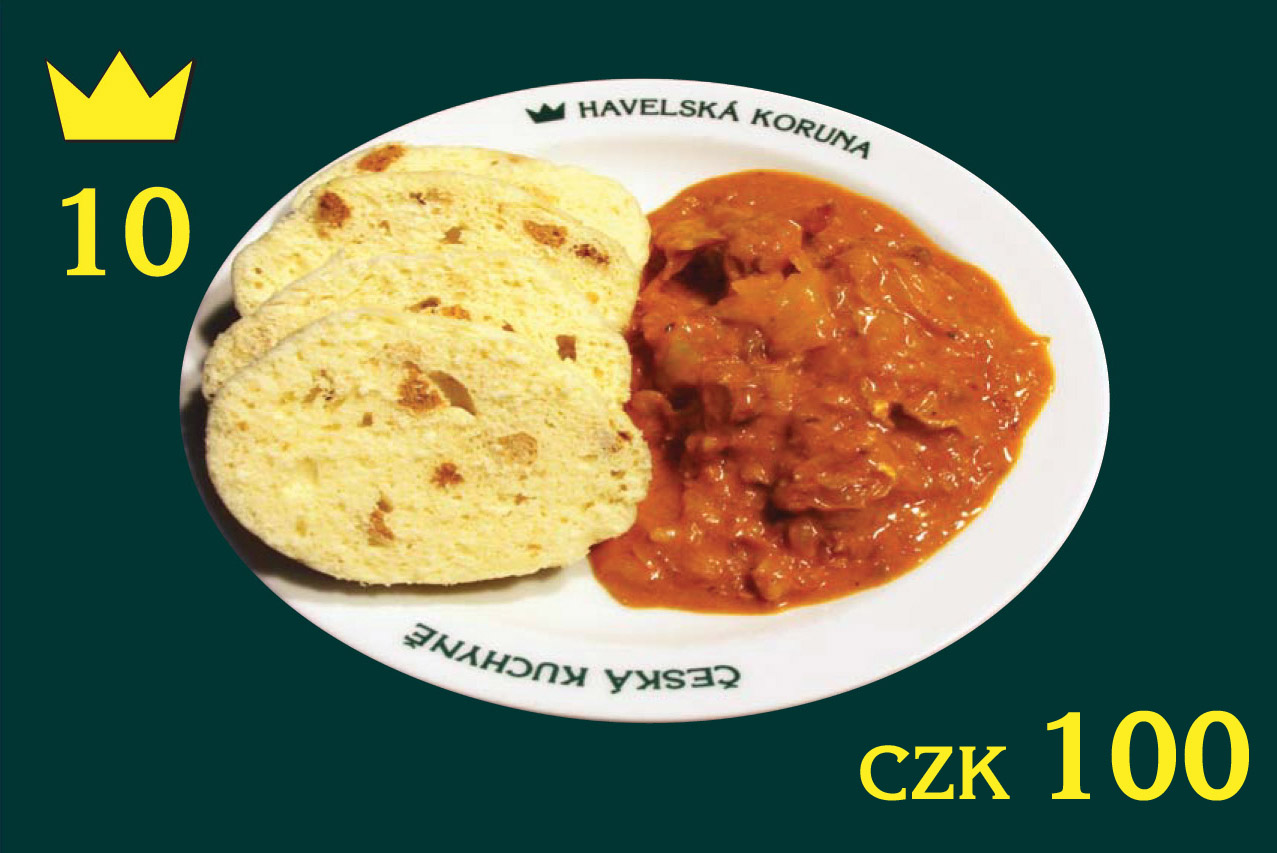 #10 Segedinský Guláš or Segedin Goulash is a pork and sauerkraut stew simmered for hours until the meat is meltingly tender. The depth of flavor is out of this world. And if you're still wondering what Goulash is, here is a little tidbit of history. Originally, goulash was a shepherd's stew of the Magyars, a people living in Eastern Europe, mainly in the Pannonian plains of Hungary. From there, it started its triumphal march into the world. In Hungary, the term "goulash" is used for soups containing solid ingredients such as noodles, vegetables, or meat cubes. What the rest of the world calls "goulash", in Hungary is called "paprikas" or "pörkölt". Goulash is basically a ragout that can be prepared in innumerable varieties with pork, beef, lamb, veal and even horse meat. Beside the meat, which is cut into cubes, onions, garlic and paprika are further important ingredients. Czech Goulash is customarily made with beef so don't worry! At 100 crowns, this meal costs $4.15 USD.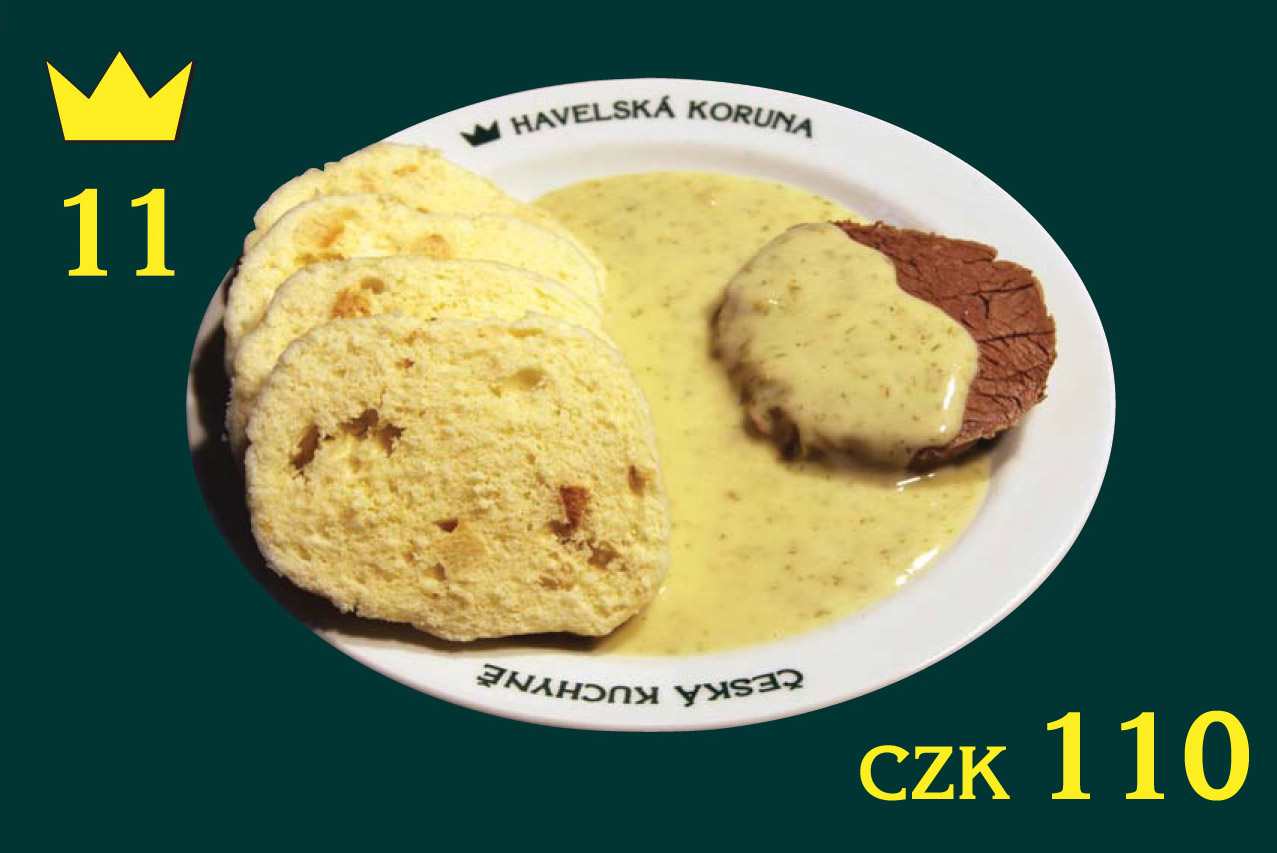 #11 Koprová Omáčka is Dill Gravy made with, you guessed it, lots of fresh dill. It is also made from sour milk or sour cream depending on the chef you are speaking to and it's traditionally served with beef. It's rich and creamy and tastes delicious poured over fluffy bread dumplings. At 110 crowns, this meal costs $4.56 USD.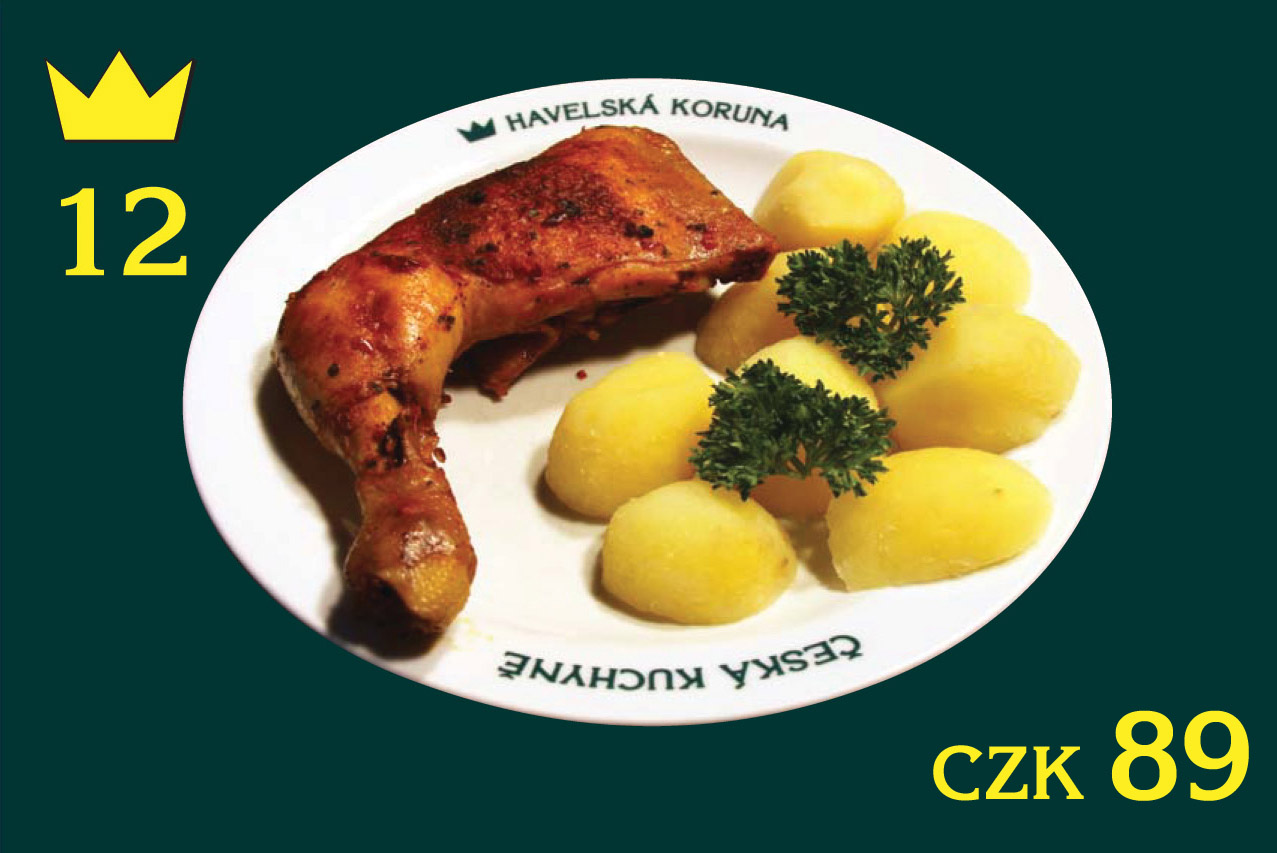 #12 Pečené kuře or baked chicken. Czechs usually rub their chicken with a bouquet of spices, a popular one being marjoram, and as you can see, they serve it with potatoes. We like it best with mashed potatoes, but any Czech restaurant offers a host of potato varieties. At 89 crowns, this meal costs $3.69 USD.
So many goodies and what I've shared only represents a small portion of their menu. In fact, you can link to their menu and see all of the other items they offer as well as the incredibly low prices! Imagine a dark and dreamy slice of homemade chocolate cake for only 58 cents, a big side order of dumplings for 20 cents, an entire fried chicken dinner for $2.57, or a hearty bowl of soup for $1.07 – and the list goes on and on.
The owner, František Soukup, says:
My humble wish is if every customer leaving the restaurant said to himself: "I have been to a Czech restaurant, the service was excellent and I enjoyed a wonderful meal in a lovely environment and in addition to all this I was charged a reasonable price. The Czechs are real professionals."
Yes, Czechs like love to eat. They love to drink beer too, and there is nothing better to accompany such a meal than a delicious home brewed beer. After all, they make the world's best beers. Make sure to check out our beer archives.
Dobrou Chut a Na Zdravi!
If we ever plan a group trip to Prague and other parts of the Czech Republic, we'll make sure to let you know so you can come and feast with us. We'll also make sure to stop in to Havelská Koruna.
If you have not already subscribed to get TresBohemes.com delivered to your inbox, please use the form below now so you never miss another post.
---
Remember, we rely solely on your donations to keep the project going.
Become a friend and get our lovely Czech postcard pack.