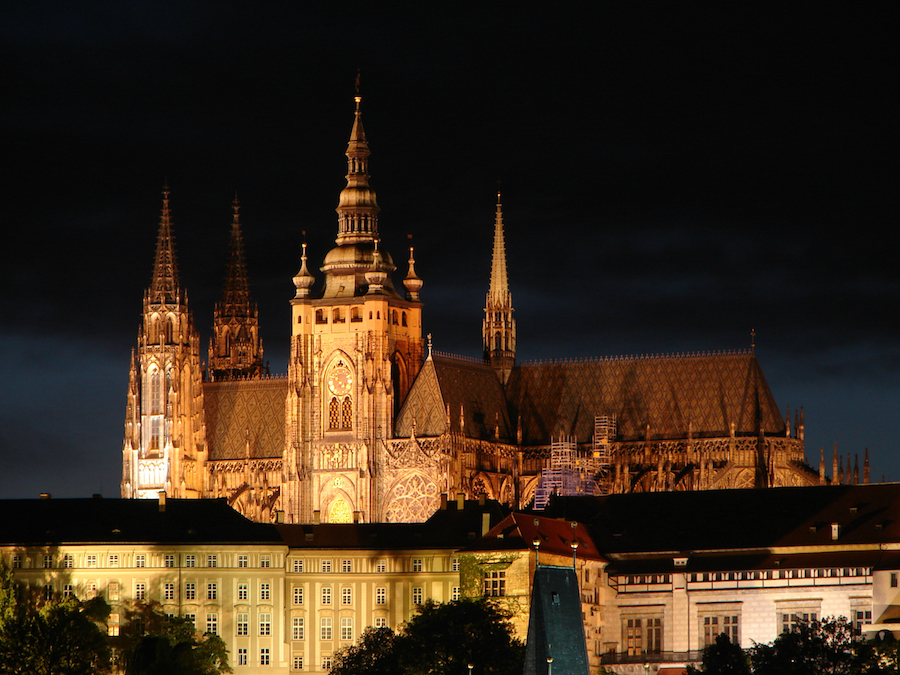 Prague, is definitely one of the most interesting and beautiful cities around. But by night the views, the architecture… Everything seems so much more intriguing. It's like the whole city becomes alive when the skies get dark and the the lights go on. You can almost see the gleaming cobblestone streets breathing.
While we were in Prague, being three women we learned the places that were fun and safe at night and of course the shady places. Here is a list of a few places and things you might enjoy seeing in Prague, after dark.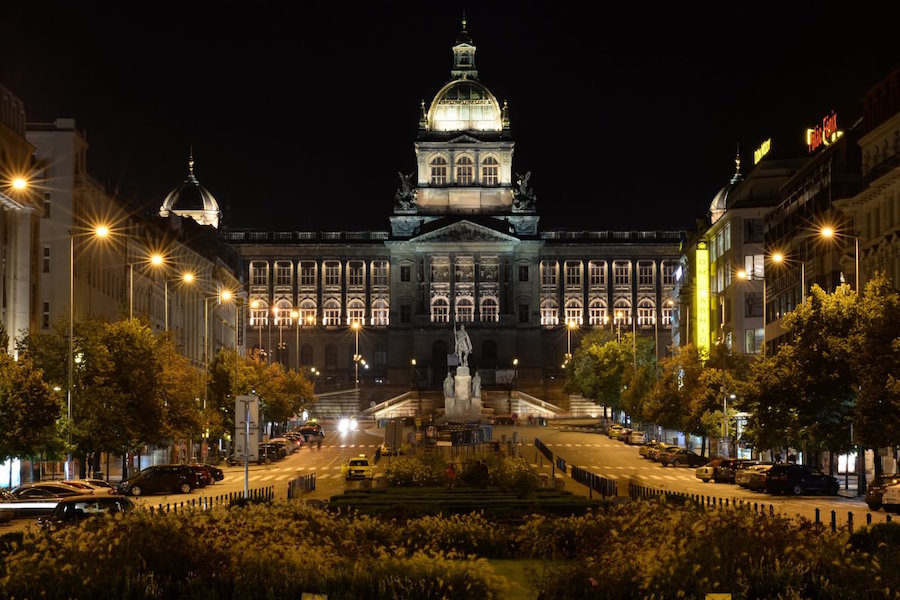 One of the most popular and obvious options is going to see a show. Prague is known for their luxurious theaters (See our post on our favorite theaters in Prague). There's something so special about getting all dressed up and sitting in a private box while you watch an opera or ballet, it feels like your in a movie.
Just a quick warning for women going to the theater at night, if you are wearing heels make sure to bring a pair of flats in your handbag… Those uneven cobblestone streets, even though they are beautiful can be quite a nightmare and they might even ruin your favorite shoes.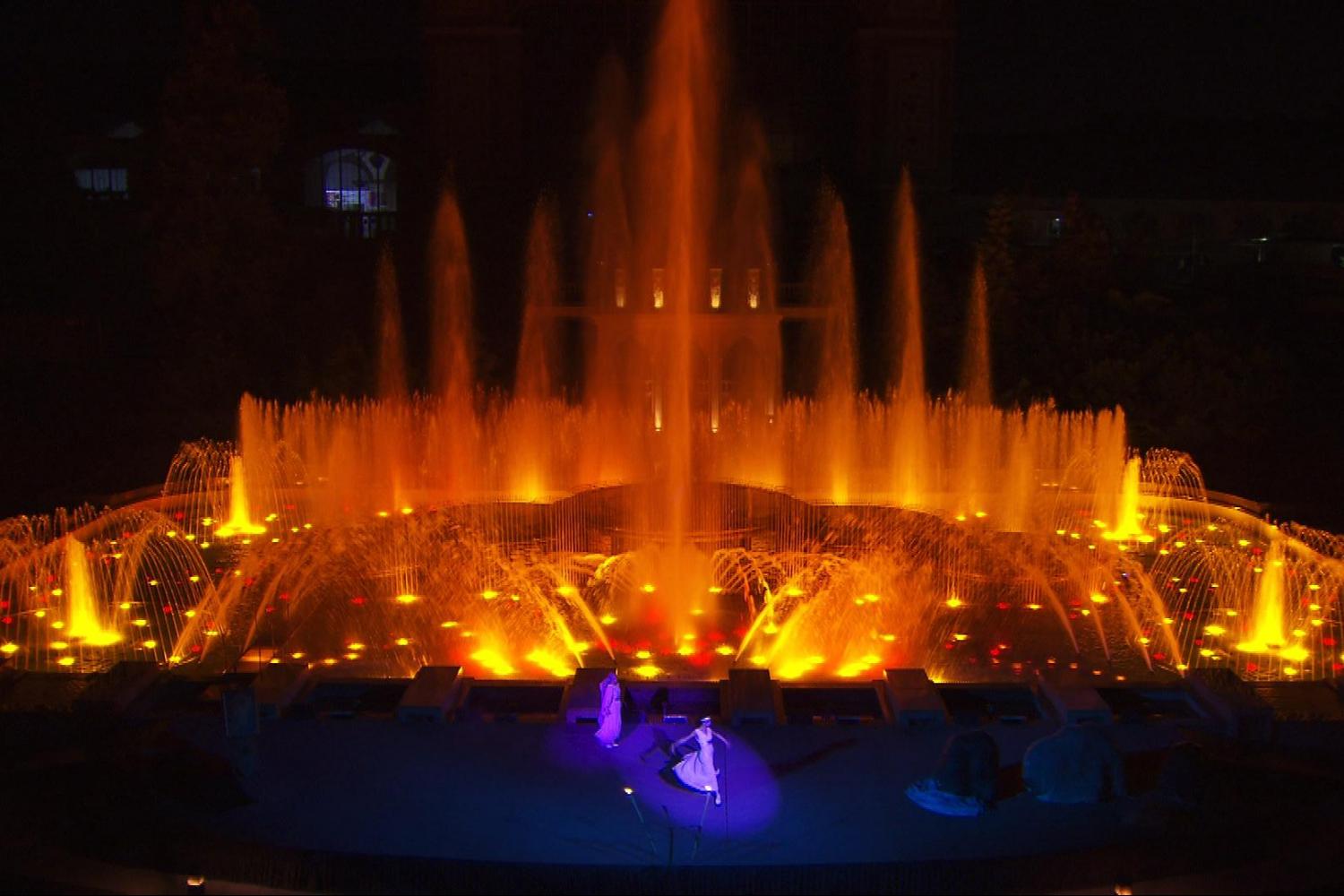 Prague doesn't only have great indoor theaters, they also have a huge outdoor amphitheater where they put on quite a breathtaking water light show. Yes, you heard right almost every night at Krizik's Fountain (or Křižíkova fontina in Czech) they have a dancing, singing, or water performance.
Some call it the singing fountain because of the way the water shoots up as the lyrics to the music swell. Unfortunately we didn't know about Krizik's Fountain when we visited Prague but that just gives us just another reason to return. So when you're in Prague keep an open mind and go check out another kind of show.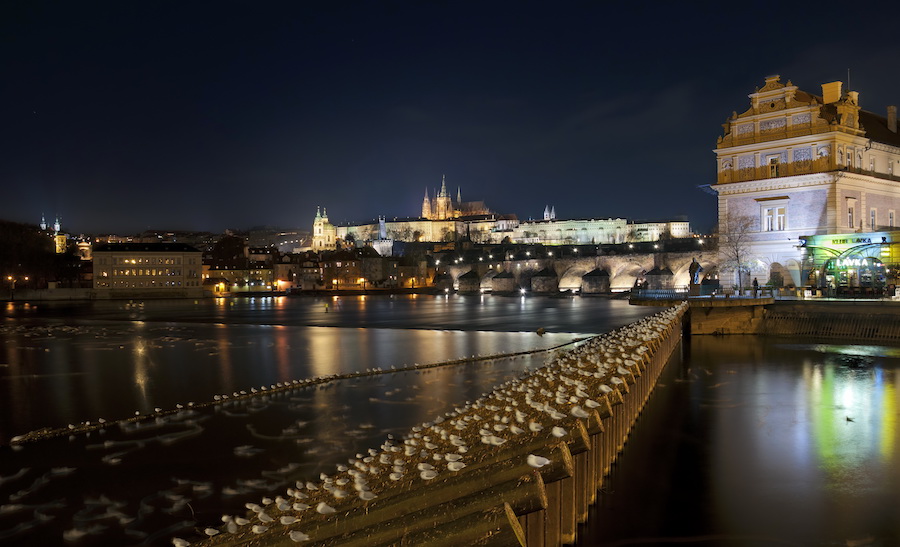 The famous Prague bridge. This may seem like a given but we could not not add this one to our list of things to see after dark in Prague. Maybe it's something about the way you can see almost the entire city from it's stretch, or how the water reflects all the lights. Whatever it is you can not miss seeing this historic landmark… Especially at night!
The statues on the bridge are illuminated at night which makes them even more spooky and the view, as we mentioned makes it the perfect spot in all of Prague for night photography.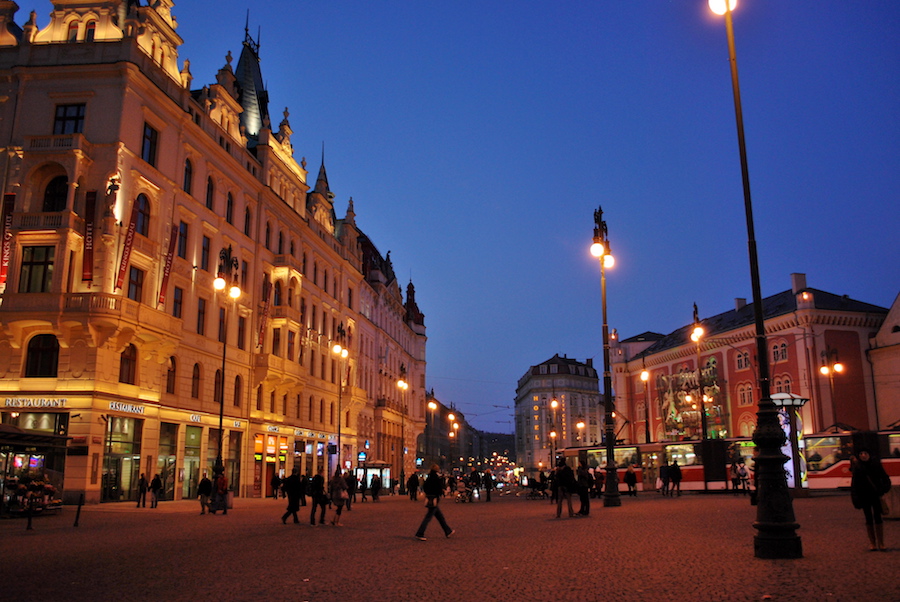 Go on a shopping spree. Because you most likely want to see most of the other landmarks Prague has to offer by daylight, nighttime is the perfect time to hop into some of the local shops for gift shopping. Just make sure you know your way home, there is nothing worse then getting lost in Prague's many whining streets at night not knowing how to get back to your apartment.
For designer shopping take a stroll down Pařížská ulice in old town. Around the holidays if you walk down Pařížská ulice at night you can see some of the most gorgeous window displays in the whole city at shops like Prada, Bulgari, and Tiffany and Co.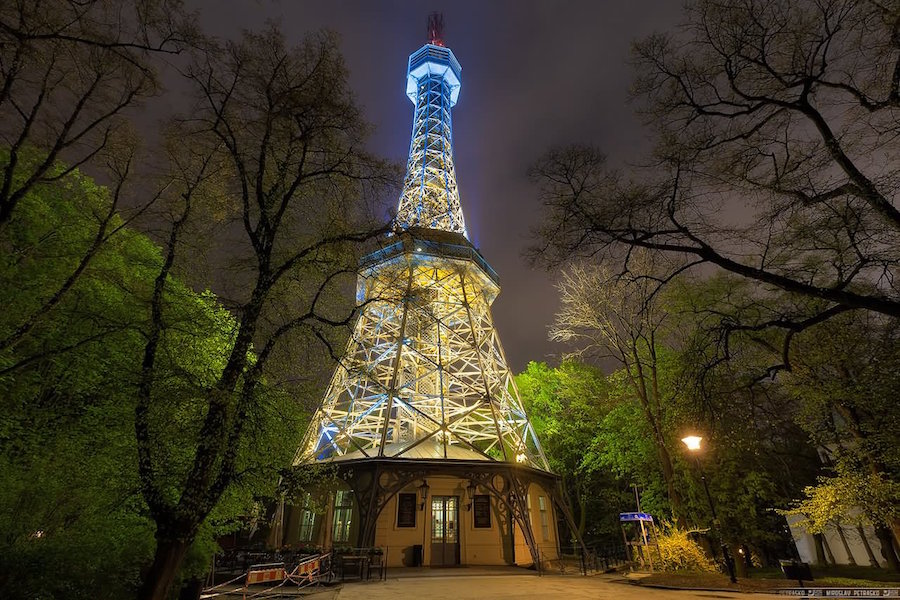 Go on a walk, ultimately there are just so many things to see at night in Prague. Just go to your favorite part of the city and walk around, you might meet some new people or see something you didn't notice by the light of day.
Prague is also known for their beer and therefor makes it the perfect place for simply sitting in a hospoda (pub) and people watching. We hope that this post inspires you to explore Prague's nightlife!
If you have not already subscribed to get TresBohemes.com delivered to your inbox, please use the form below now so you never miss another post.
---
Remember, we rely solely on your donations to keep the project going.
Become a friend and get our lovely Czech postcard pack.