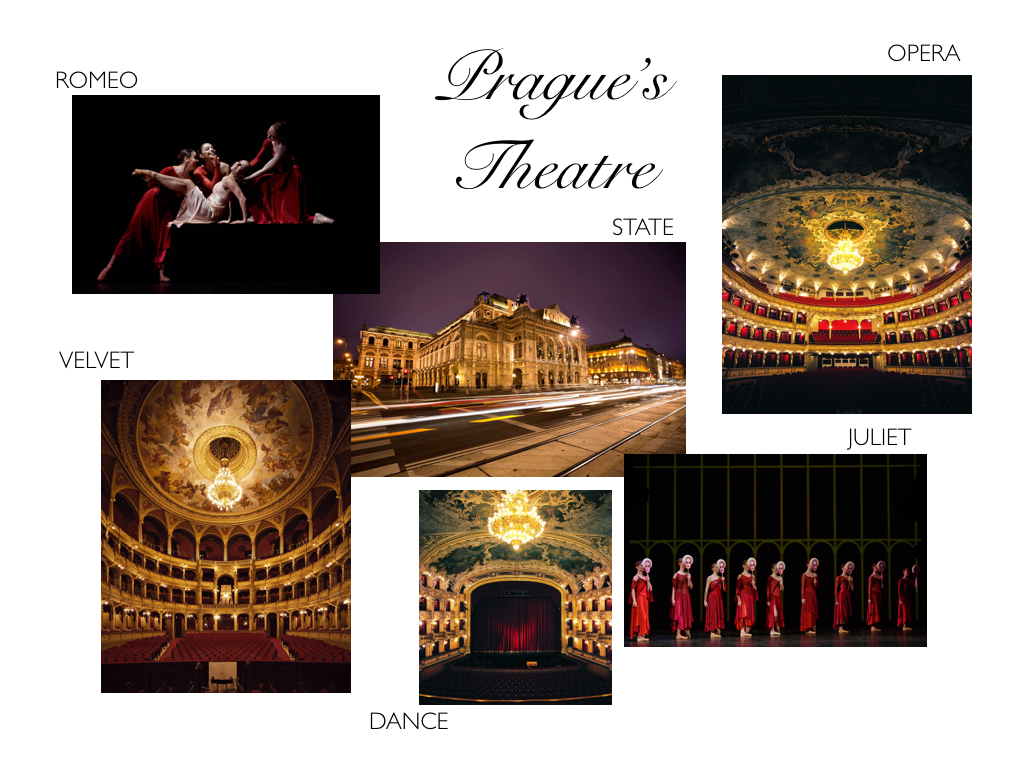 Another first in Prague. Yes, we have been to concerts and performances before, but the first time my sister and I went to an authentic state theatre was in the Czech Republic. And just like hockey, we fell in love. After seeing one show, we took almost everyone we knew to ballets, operas, and anything that was playing while we were there.
Prague has some of the most beautiful theatres including the National Theatre (Národní divadlo) and the State Opera (both pictured above).
The National Theatre in Prague is known as the alma mater of Czech opera, and as the national monument of Czech history and art.
The State Opera (Státní opera), is an opera house which is part of the National Theatre of the Czech Republic. It was founded by the Ministry of Culture of the Czech Republic in 1992. The beautiful theatre itself originally opened in 1888 as the New German Theatre and from 1949 to 1989 it was known as the Smetana Theatre.
We had the honor of seeing Madam Butterfly, La Bohème, Don Quixote, Rusalka, The Bagpiper of Strakonice, and other traditional Czech and international classics. Everything we saw was absolutely beautiful and I cannot wait to experience more.
Have you seen a show in Prague?
If you have not yet subscribed to get TresBohemes.com delivered to your inbox, use the form below now so you never miss another post.
---
Remember, we rely solely on your donations to keep the project going.
Become a friend and get our lovely Czech postcard pack.