You can think of them as Czech Latkes.
Seriously.
Except omit the potatoes and substitute cauliflower instead. Then serve them with just about anything and they will add a deliciousness you've never imagined. Of course, you can eat them plain too.
In Czech language, cauliflower is květák, and these delicious cauliflower patties are known as květákove karbanátky. This must be a coincidence because in Czech, the full version of my name, Kytka, is Květoslava. See the connection there… Maybe that is why I love them so much!
Whatever you call them, they are very good and easy to make.
We've made them before (you can see them and get the recipe here) but this is a different variation.
Ingredients
1 whole cauliflower, broken into smaller florets
2 eggs
3-4 Tbsp flour
1 Tbsp bread crumbs
salt and pepper to taste
Directions
Boil the cauliflower florets in water 10-12 minutes until soft.
Drain and mash the cauliflower.
Whisk the eggs and mix with flour, bread crumbs and salt and pour over the mashed cauliflower, remembering to salt and pepper.
Form them into patties and fry them on heated olive oil (medium high) for approx. 5 minutes on each side.
Remove from skillet and drain on paper towels before serving.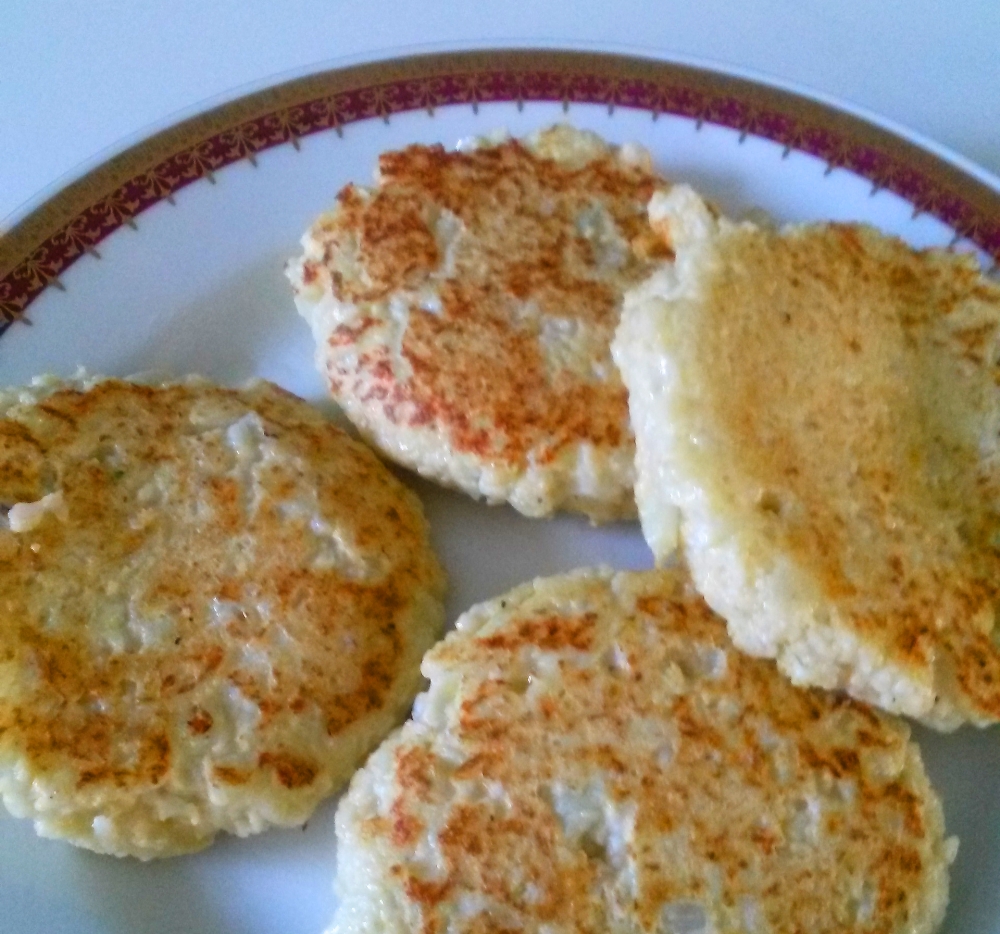 Dobrou chut!
We love to share and feature unique and amazing things, especially in relation to Bohemia so if you have a tip for us, please do tell us about it. Send your awesomeness or guest posts or photos to editors@tresbohemes.com.
[jetpack_subscription_form]
Leave a Comment
comments