Today I made some Květákové Placičky a Okurkový Salát otherwise known as Cauliflower Patties with Cucumber Salad.
Some Czechs eat this as a meal served with simple boiled potatoes, others serve it with mashed potatoes. We like it as an afternoon snack or an appetizer.
It's delicious either way.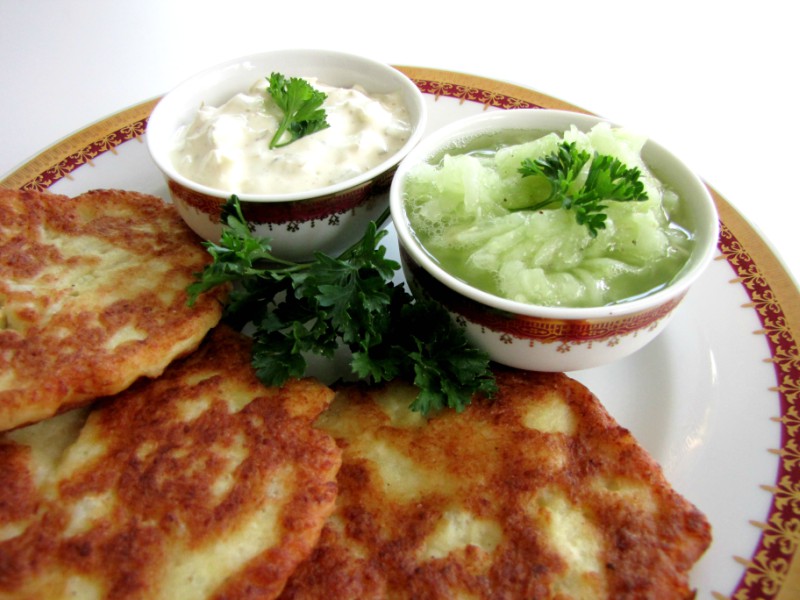 Ingredients
1 cauliflower
3 eggs, separated
2/3 cup flour
salt and pepper
oil
Directions
Cut the leaves and stem off the cauliflower and break the cauliflower apart, separating into small florets.
Place cauliflower into boiling water and cook for 10 minutes.
Drain cauliflower and place into large bowl.
I use an electric mixer and break the cauliflower apart. I add the egg yolks, flour and spice and give it a good mix. Then I beat the whites into stiff peaks and fold into the mix.
My mother never separated the eggs this way and they were delicious – I do it this way because I find it makes them a bit lighter, fluffier.
Heat the oil in a skillet. I use a 1/3 cup measuring cup and a rubber spatula to get the same amount with each patty I make. Just fill your cup, drop into the hot oil and use the spatula to spread the batter a bit.
Fried on medium, they should take about 6 minutes on each side and then be drained on paper towels.
Today we had these with tartar sauce (recipe here) and a classic and simple Cucumber Salad made from 2 peeled and grated cucumbers, 3-4 Tbsp. white vinegar, 1 Tbsp sugar and salt and pepper to taste.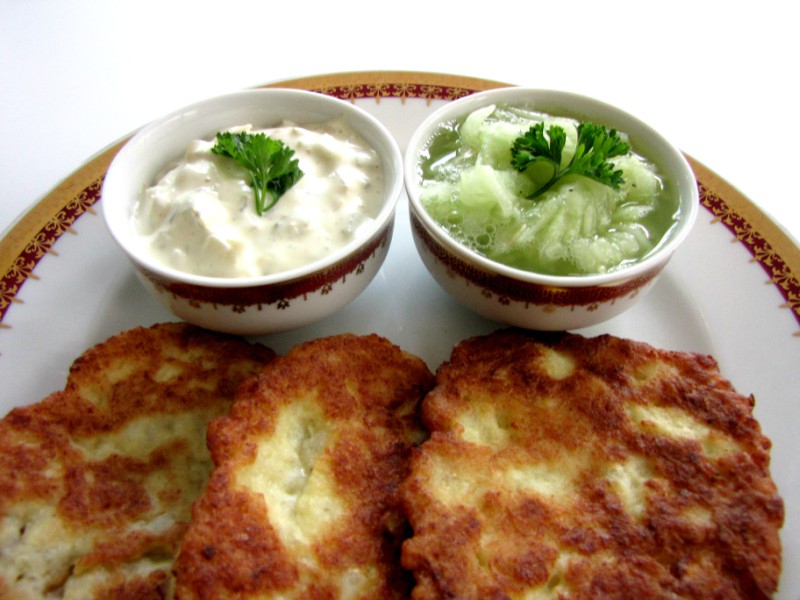 Mix this up before you make the patties as it needs time to sit in the refrigerator for the flavors to marry. (Sometimes I add some onion, other times I may mix a Tbsp of juice from my pickle far into it – it really depends on your taste.)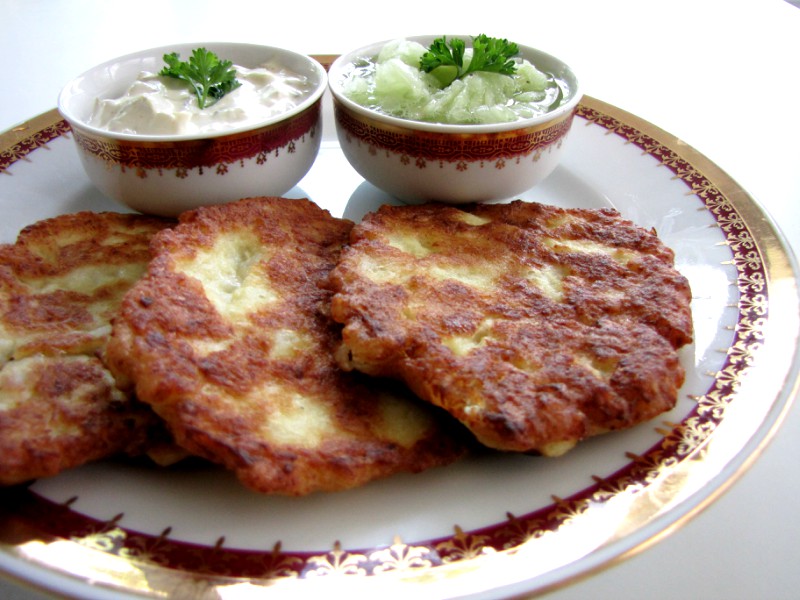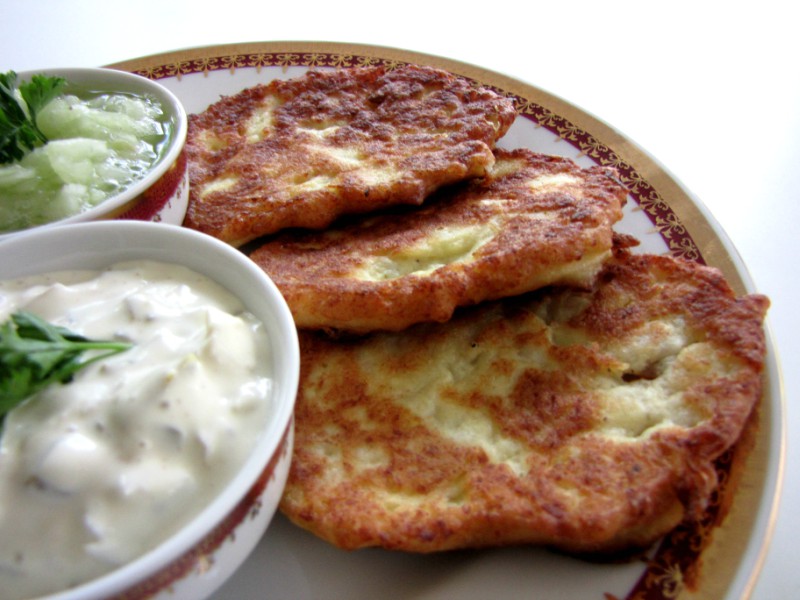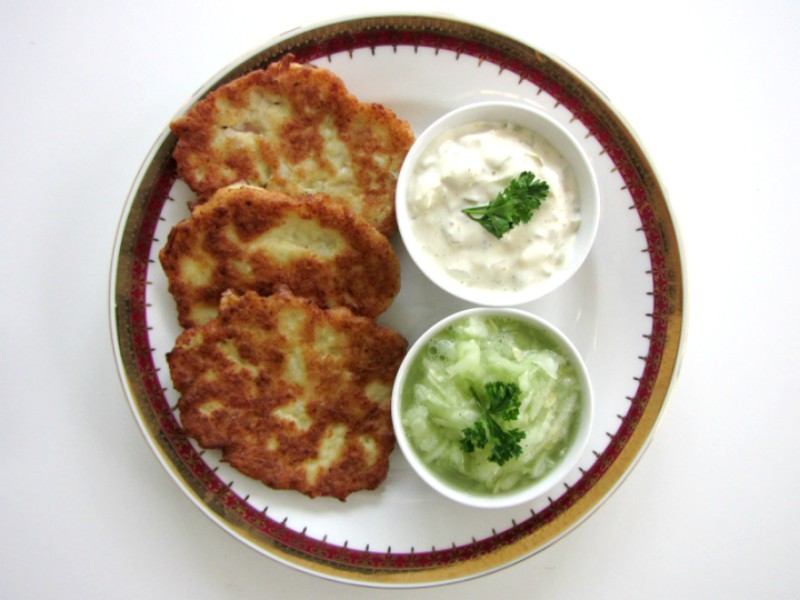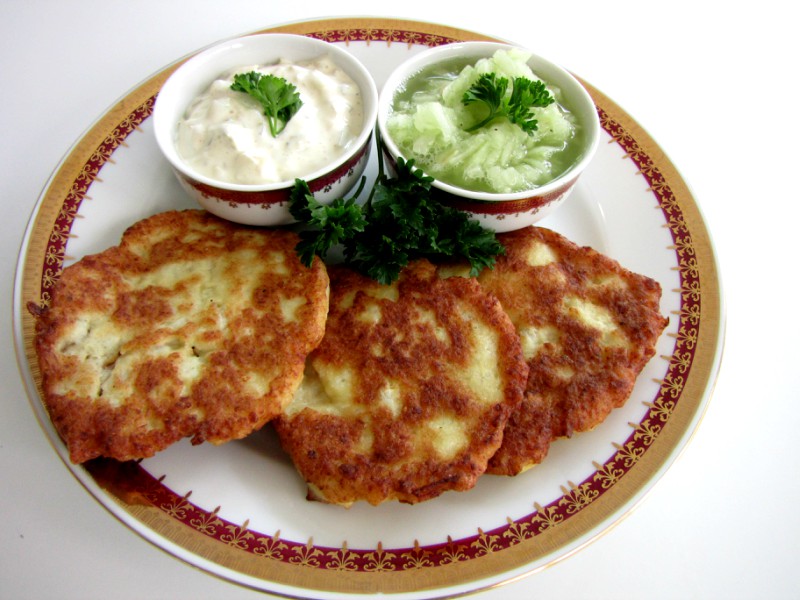 Yes.
They were as good as they looked!
Now you should make some…
Dobrou Chut!
If you have not already subscribed to get TresBohemes.com delivered to your inbox, please use the form below now so you never miss another post.
---
Remember, we rely solely on your donations to keep the project going.
Become a friend and get our lovely Czech postcard pack.