Czech pop-up books are famous around the world. The most known creator of these is Vojtěch Kubašta, a world pioneer in pop-up books. Makers of pop-up books still use Kubašta's structures and the principles he invented and used in his work. Less known is a wonderful illustrator named Lucy Seifert (Lucie Seifertova). You may not be familiar with the work of this Czech artist, but she is the author and illustrator of several successful children's pop-up books in both Czech and English and I just love her books.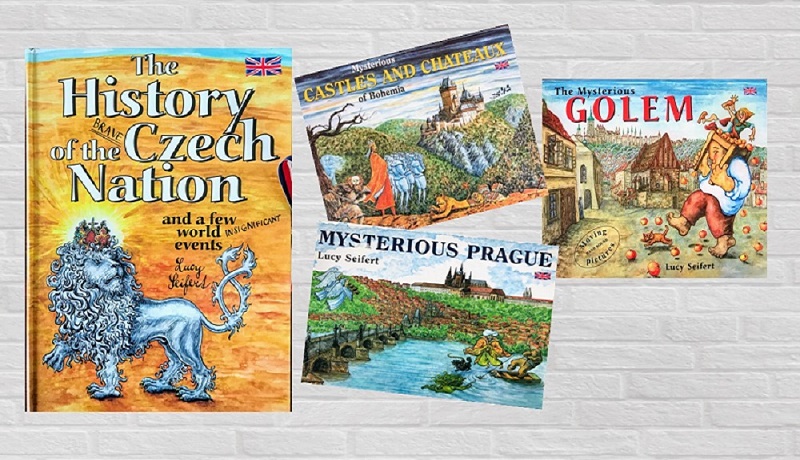 Pop-up books and comics have a very strong tradition in the Czech Republic.
The pop up book is a book with paper elements within the pages that may be manipulated by the reader. Many refer to such a book as a moveable book. Pop up books include text, illustrations, and folded, glued, or pull-tab elements that move within the pages of the story. Pop-up books come from the art of paper engineering. Many people associate them with origami because both involve paper folding. Unlike origami, however, pop-up books rely on scissors and glue. They're also made from heavy card stock instead of thinner paper.
Ms. Seifertova's immense look history is a bit different from older pop-up book styles.  The places and events she highlights seem to spill across the entire page – They are not presented in boxed windows like the pop-up books of the days of old.
Let's look at a couple of these, shall we?
Mysterious Prague features – you guessed it – the beautiful city of Prague.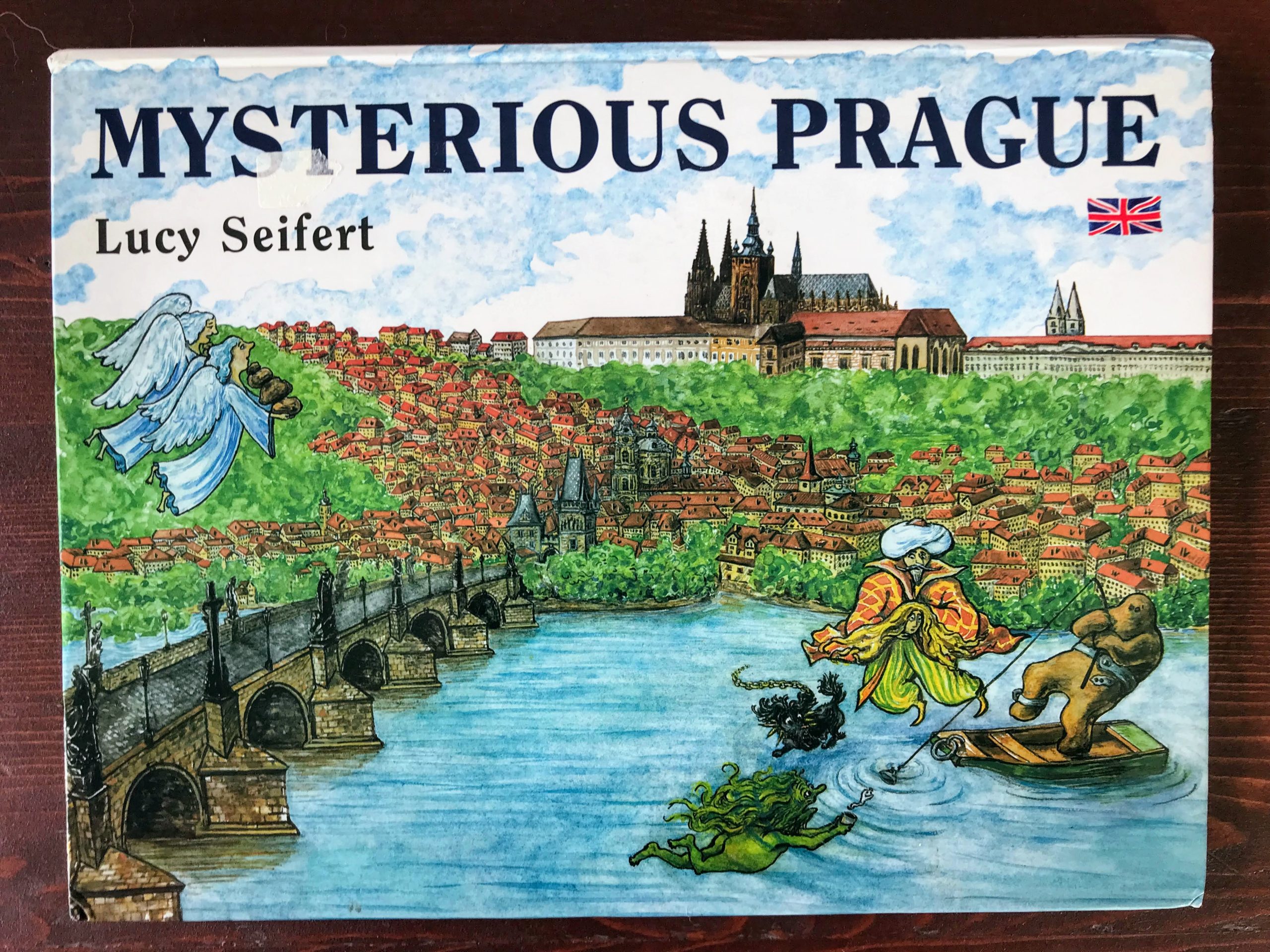 The camera does not show the depth of the 3-D effect of the pop-up as much as I wish it did.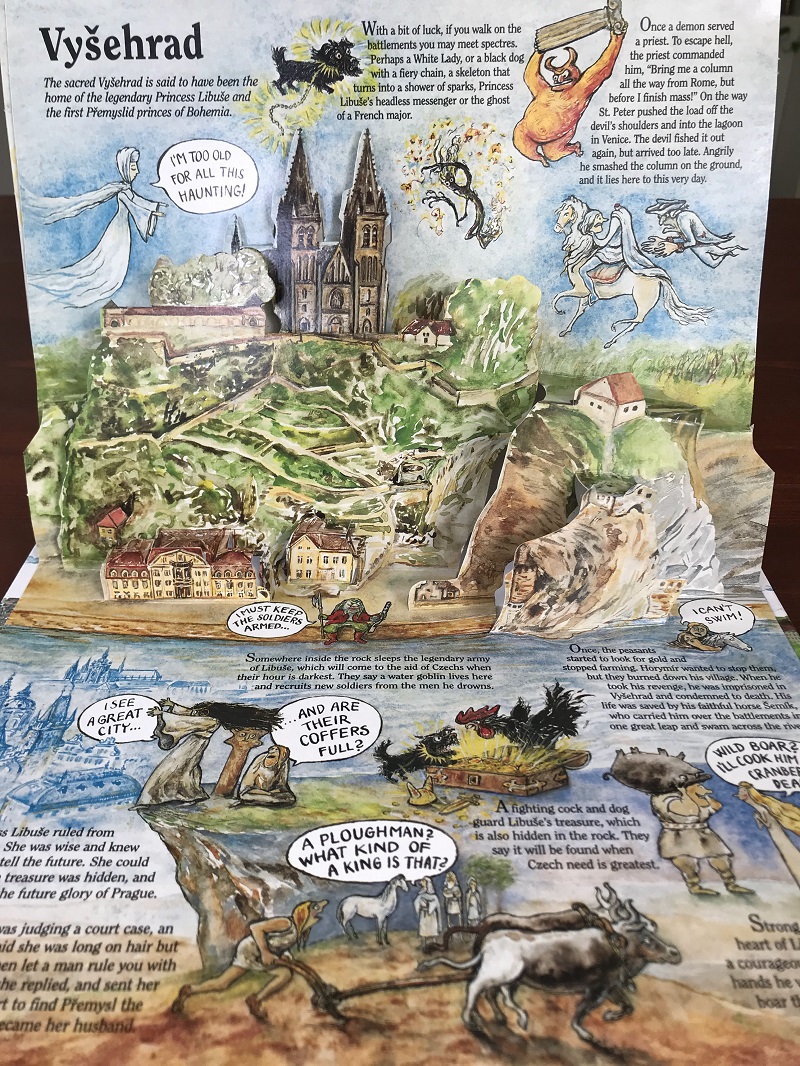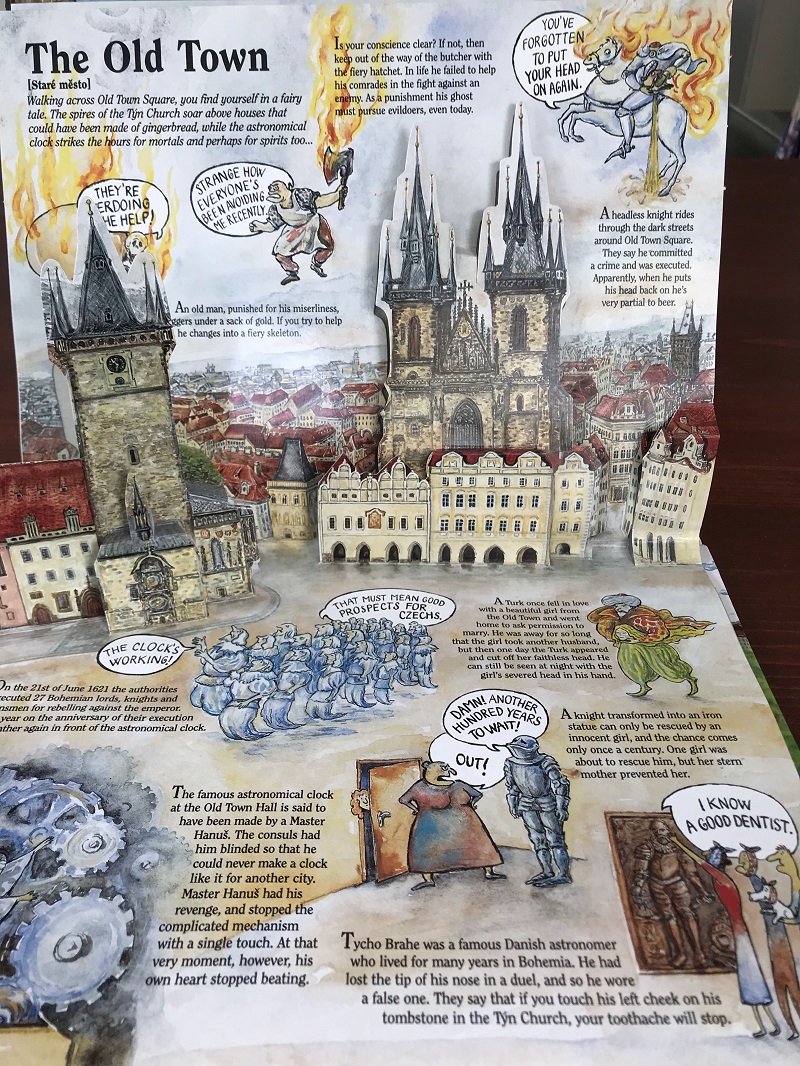 You can see below how she makes it historic, educational, fun and interesting all at the same time.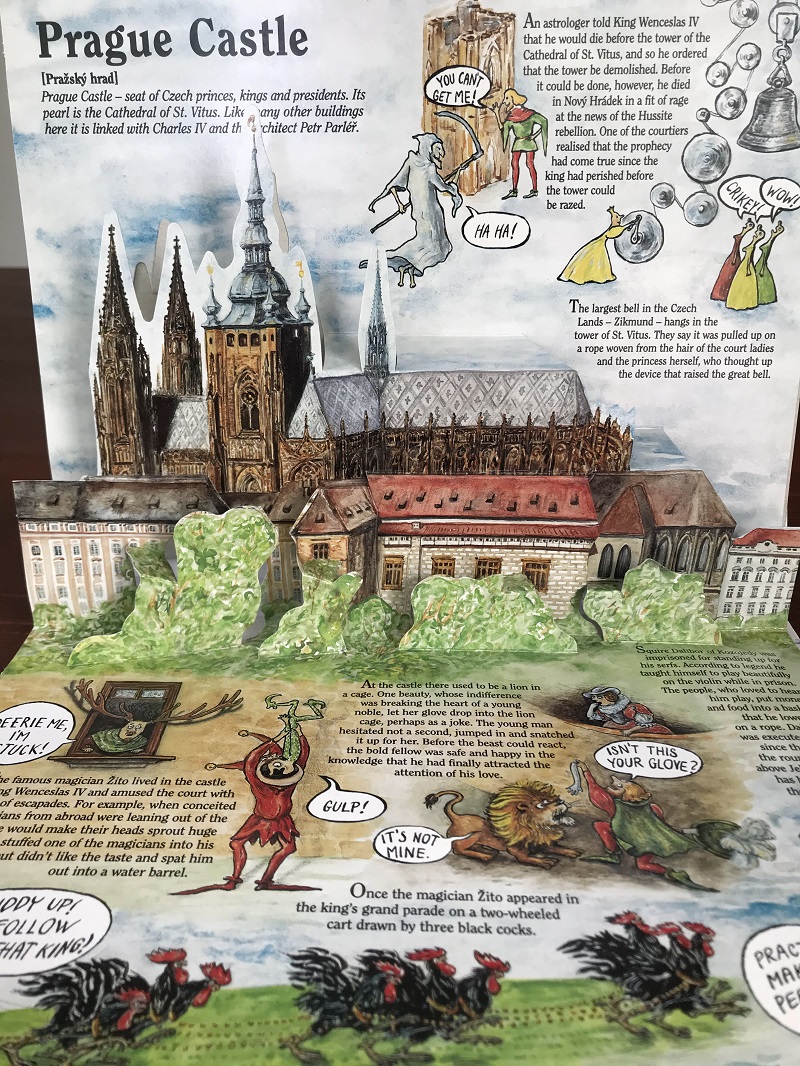 Another fun book is The Mysterious Golem.
It is a great introduction to this story with its roots in Prague.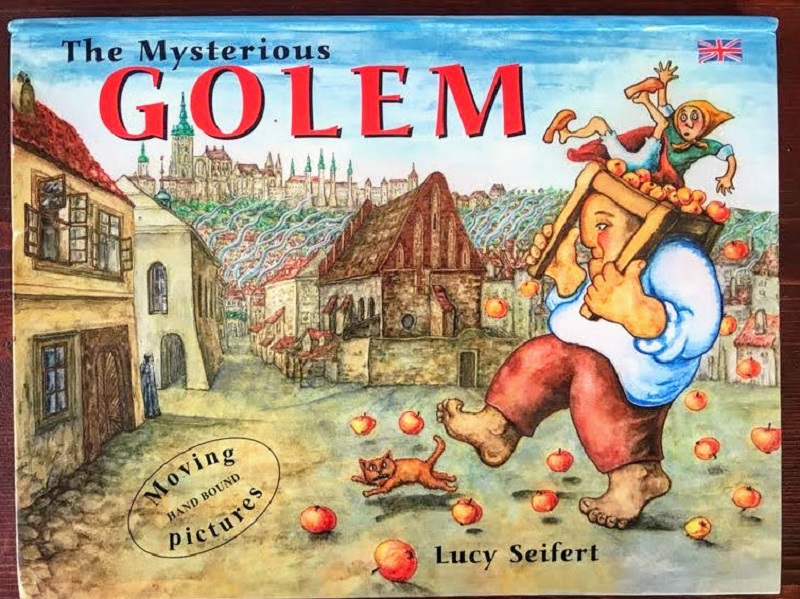 In it, we get to spend time in the day of a life of a Golem.
I just love all of the little details in her books.
I can open them time and again and still always find something new!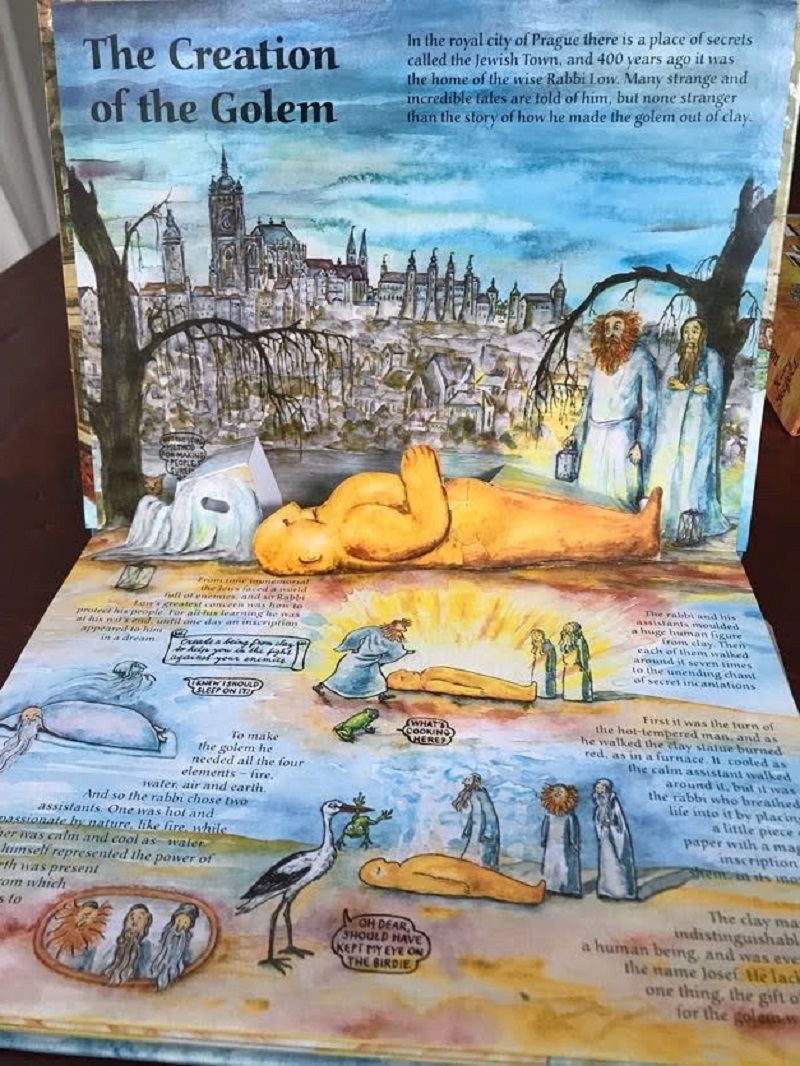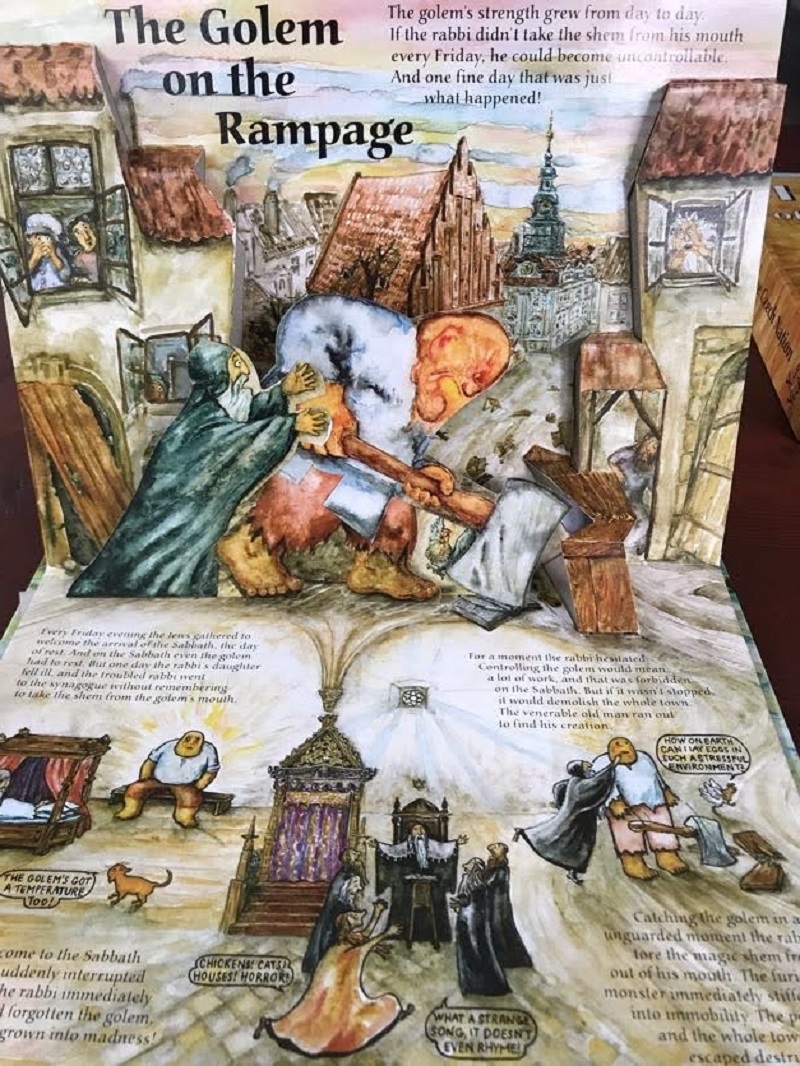 Do you recognize this street – I've walked it hundreds of times.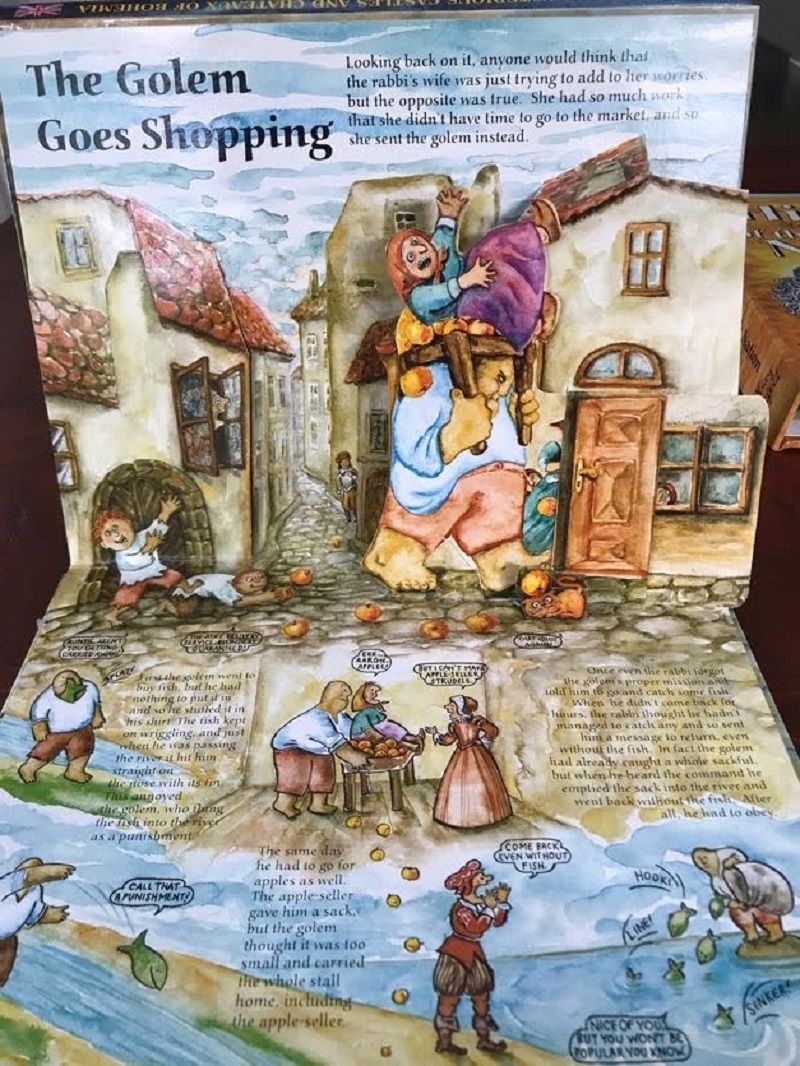 Another one I like is Mysterious Castles and Chateaux.
It is lovely because it highlights some of the most beautiful (and most popular) Czech castles.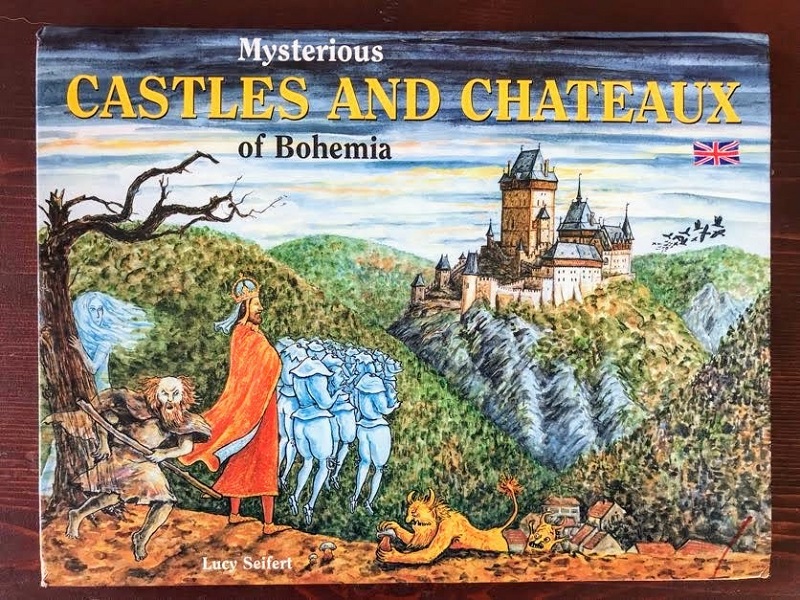 Here are just a couple sample pages…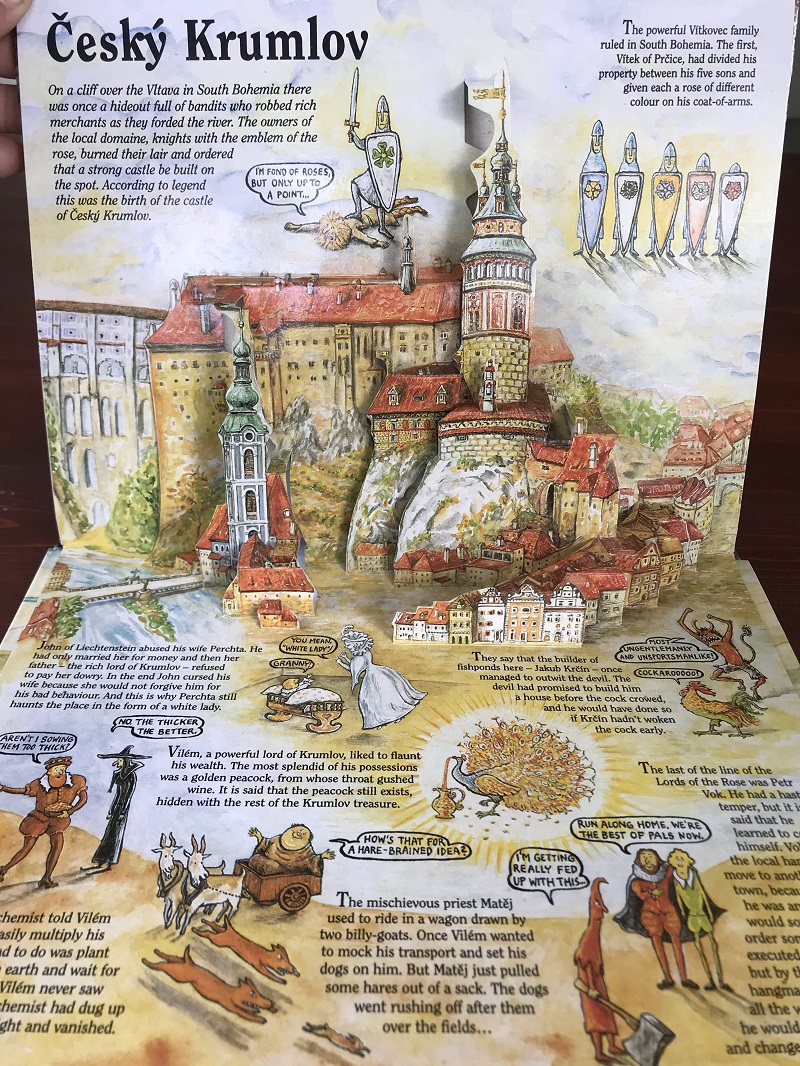 I like the folklore aspect as well…
In the right bottom corner of this next one – 12 haunted ladies in white!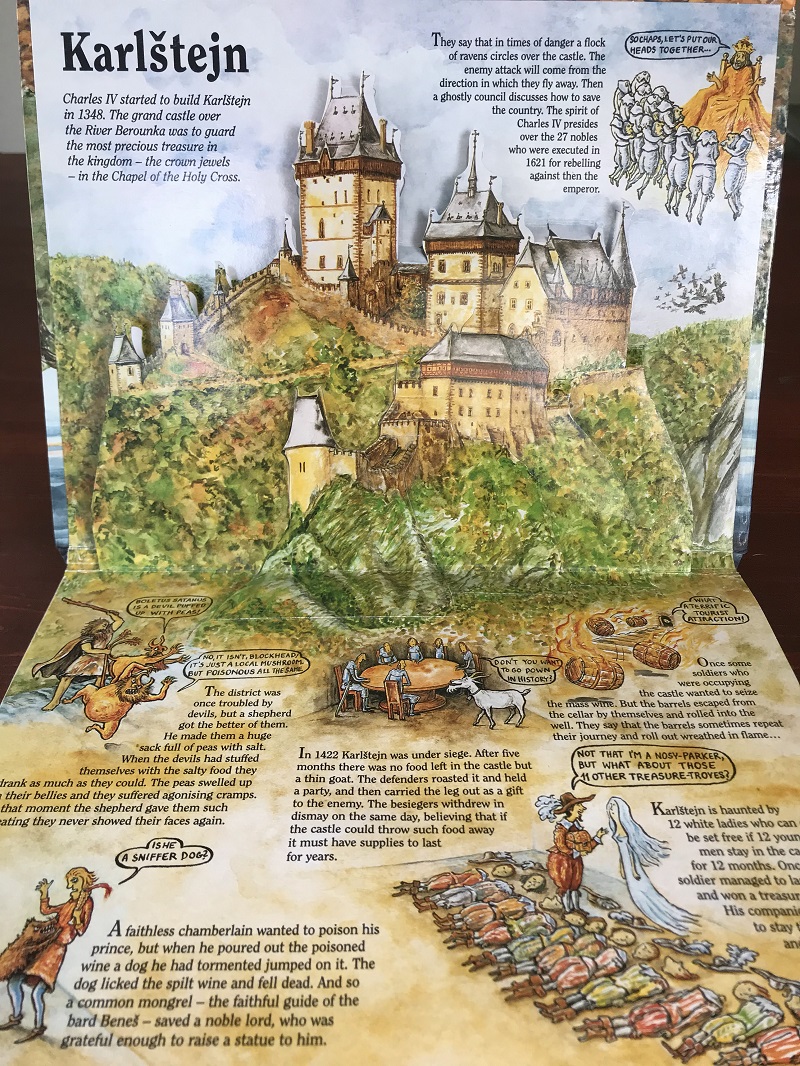 I personally have six of her books and I love each one.
New guests who come to my house always see my Czech canvases in every room and ask about Prague and the Czech Republic. I share my large book case and usually, I pull out these to instill how much of Prague (and Czech) truly looks like it's straight out of a fairytale.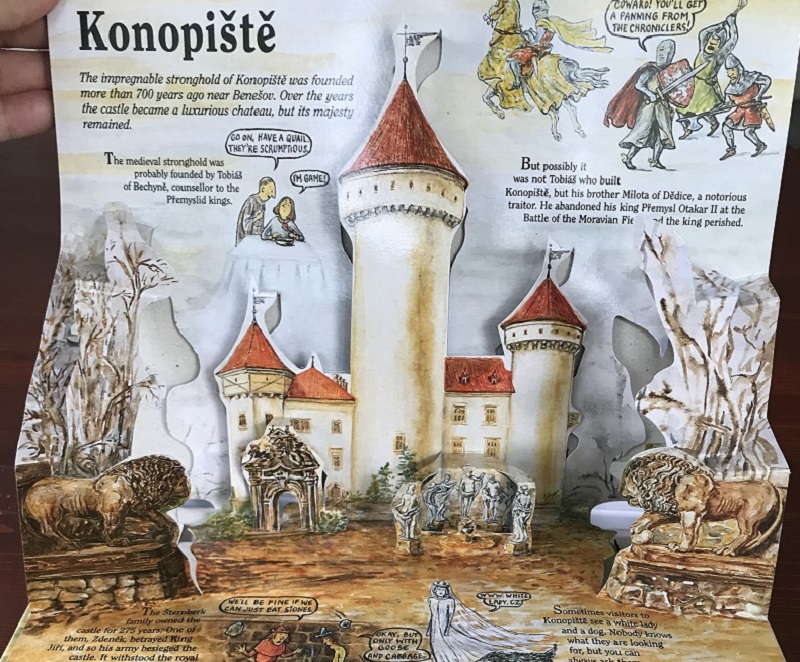 She tends to focus a lot on Prague, but after all, it's the capital and probably the most identifiable (or known) place in the Czech Republic.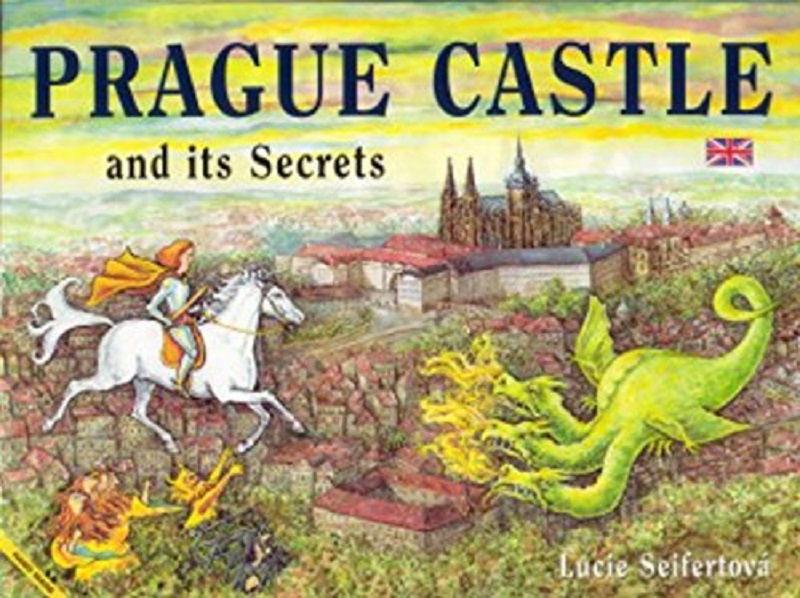 For this book, I actually found a man who shares a video of this book.
He reads most of the book and the video captures the pop-up action.
It's definitely worth a peek.
By far my absolute favorite of her books is A History of the Brave Czech Nation.
Not for the fold-out and pop-up aspect, but for the volume of information she shares.
It's like a little encyclopedia. (Do younger readers even know what an encyclopedia is these days?)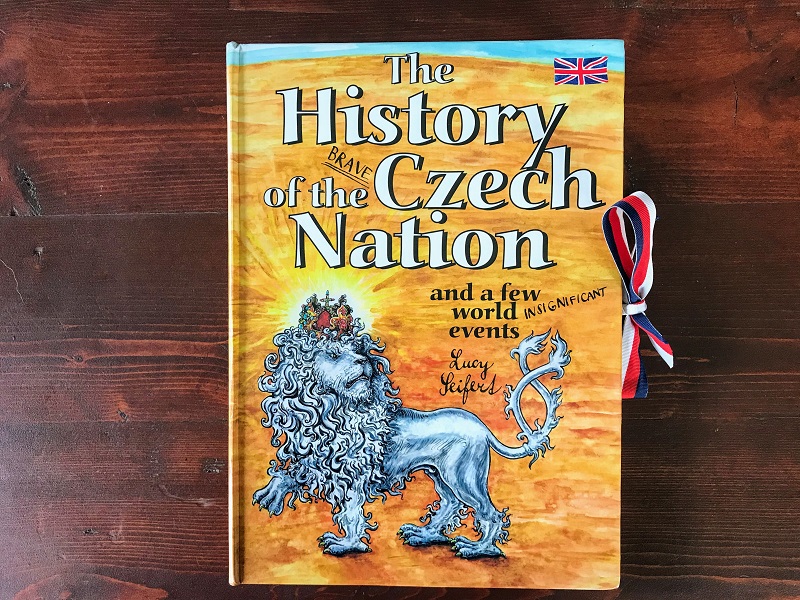 This book can unfold to build walls of Bohemia to fill my living and dining room!
It's like one long and never-ending page.
This one is pricy and fairly hard to come by.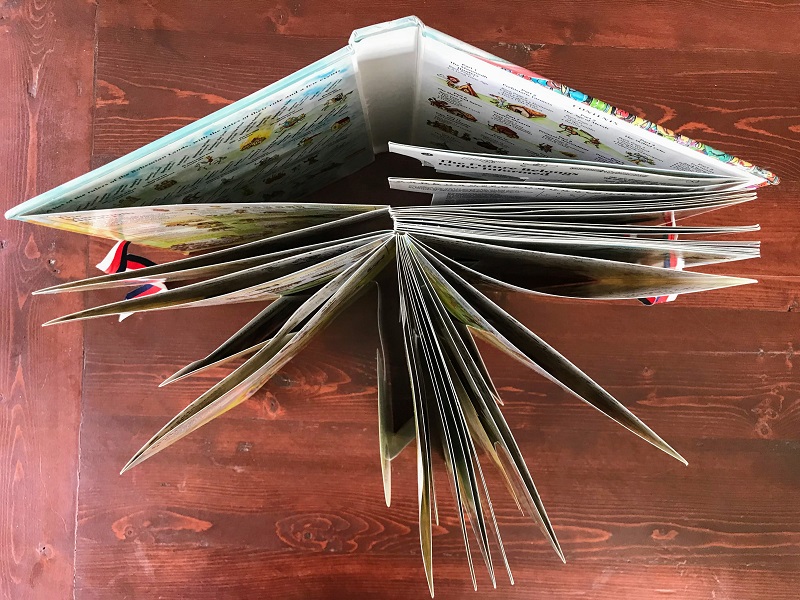 Below are just a few of the pages of this lovely book…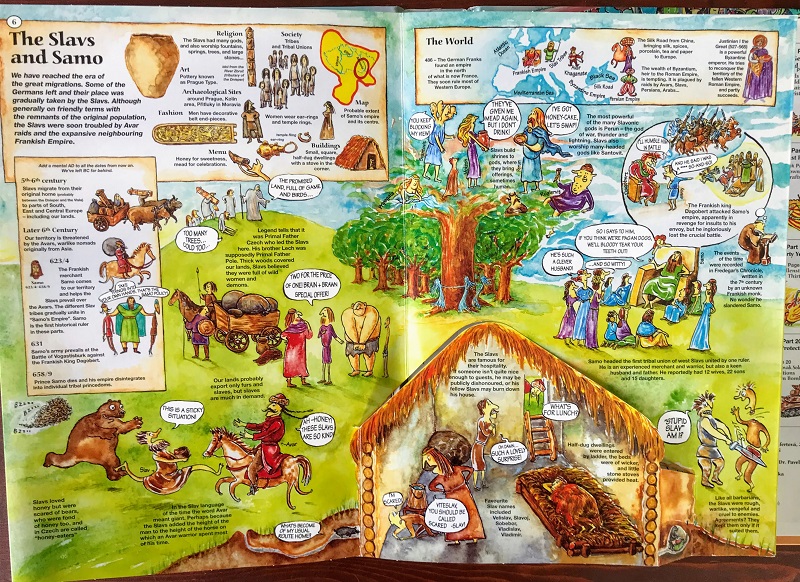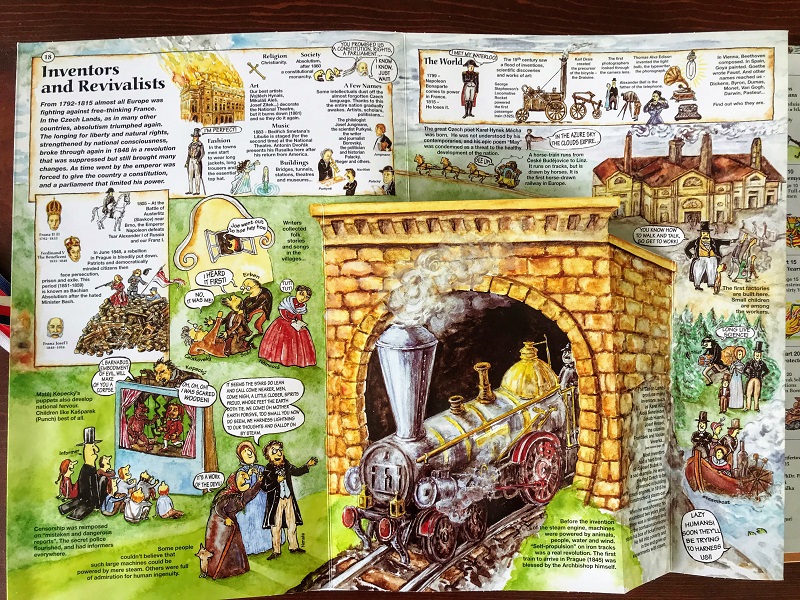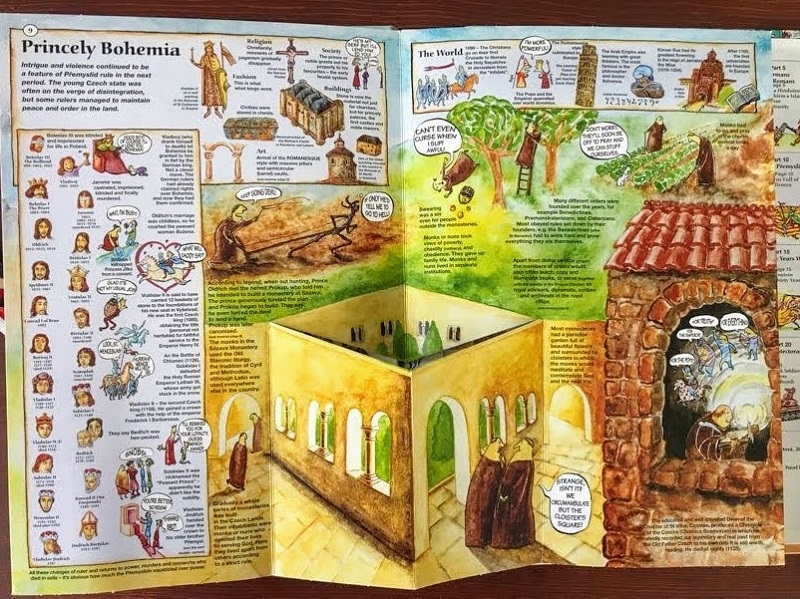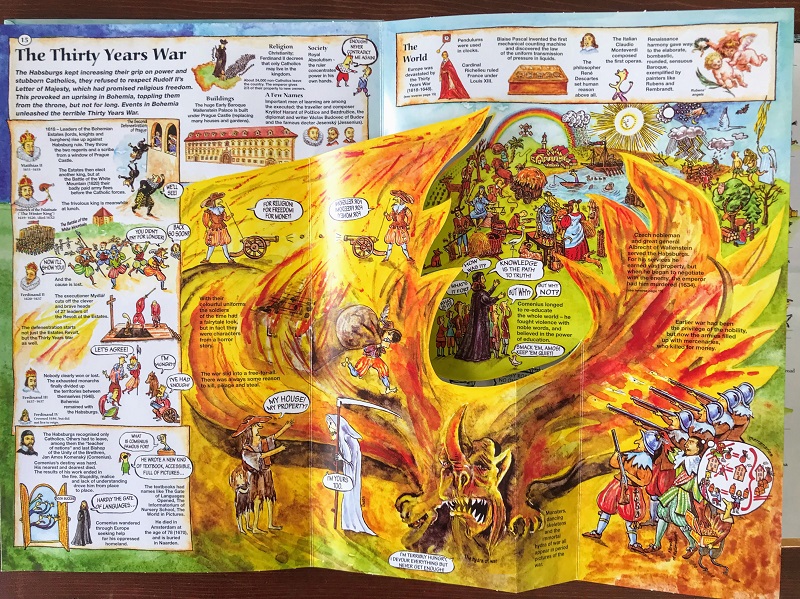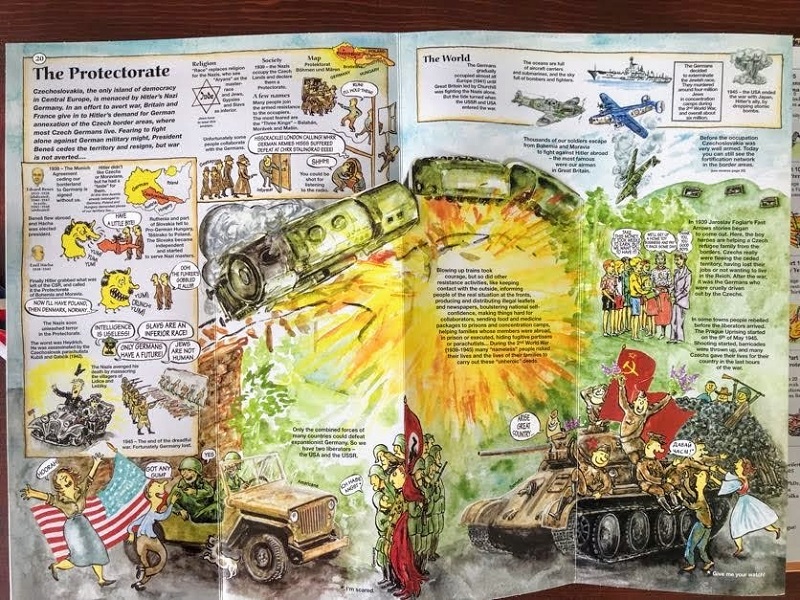 About Lucy Seifert | Lucie Seifertová
Lucie Seifertová was born in Poděbrady in 1969. Her mother was a great glass artist and designed many beautiful glasses and vases. Dad was a scientist, but he loved to paint and Lucy always regretted that he didn't become a painter or an illustrator. Lucy also has a sister, Linda, who creates beautiful and incredibly good cakes.
Already in kindergarten, Lucy was always painting, but also for books, and so, when she once painted her father's favorite book by the painter Albrecht Dürer, he got angry and shouted at her: "You're going to be an illustrator!"
She graduated from the Václav Hollar Secondary School of Fine Arts and the Academy of Fine Arts in Jiří Sopek's monumental painting studio. During her studies, she worked in various newsrooms as a graphic designer and illustrator.  She was also a cleaner at the Smetana Theater. She says, 'sometimes it's a bit difficult to make a living as an artist, so you have to help yourself with a part-time job outside of your field'. Of course, like any artist, she went around different publishing houses and to different publishers until luck smiled on her and in 1999, her first book, Mysterious Prague, was published.
In 2003, a financial crisis forced her and her husband, the singer and composer Petr Pancha Prchal, to borrow money and start their own family publishing house. Her most famous (fourth book) is called History of the Brave Czech Nation. This spatial leporelo won several awards (Magnesia letter, Golden seal, Golden ribbon).
She also enlarged this book to gigantic dimensions in 2004 and traveled with it practically all over the world as an exhibition. Here she is pictured within the pages of the giant version!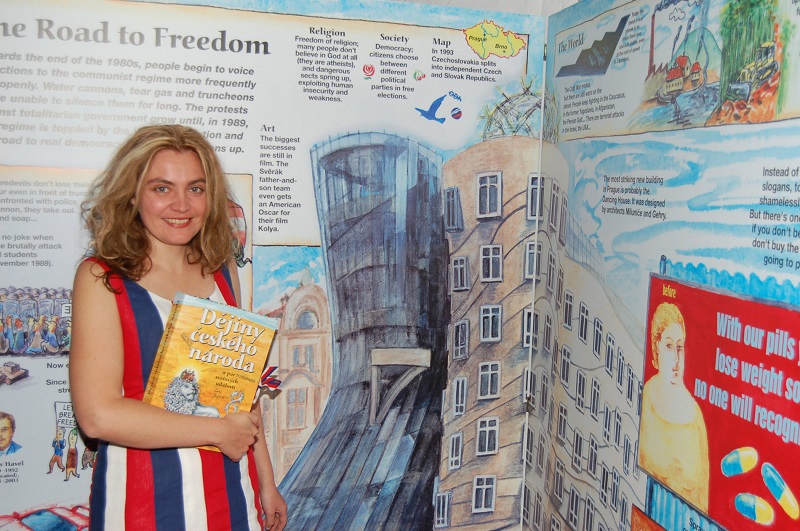 History of the Brave Czech Nation accompanied Lucy to the USA, Russia, Bologna, Luxembourg, and also throughout the Czech Republic.
*Bio text adapted from Lucy's website.
Together with Czech Television, a 111-part animated series of the same name was created, which won the Trilobit award for the best animated project. This cartoon has become a supplement to the national studies curriculum in many elementary schools throughout the Czech Republic.
Here is a short little 3-minute clip (in Czech) from that series:
There is actually a playlist on Youtube which has 112 such vignettes from the series. (One of my personal favorites is how the Celts came to Bohemia which is filled with Czech humor.) There is also a Czech video interview with Lucy where she discusses the project. You can watch that here. Watching it I learned that her husband did the musical score.
Lucy is currently working on a wonderful edition of The History of Coins in the Czech Lands, where together with the Czech Mint she is creating a seven-volume book project based on the history of coinage in the territory of the Czech Republic. In each book you will find a replica of the coin to which the book is dedicated.
Lucy's website can be seen here.
Currently, a few of her books are available on Amazon. I recommend you snatch them up because they are printed in limited runs and once they're gone, that's it. The copies I bought were all used, as are most all of these from Amazon.
The Mysterious Golem by Lucy Seifert,

click here

.
Mysterious Castles and Chateaux of Bohemia by Lucy Seifert,

click here

.
Mysterious Prague by Lucy Seifert, click here.
The History of the Brave Czech Nation by Lucy Seifert, click

here

.

Prague Castle and its Secrets by Lucie Seifertova,

click here

.
The Bohemian Paradise and Its Secrets by Lucy Seifert, click here.
If you enjoy the art of pop-up books as much as I do then make sure to also check out The Day of the Bison Hunt by V. Kubasta which we posted on November 8, 2020. It's a lovely post featuring one of his most beautiful pop-up books. Visit that page.
Thank you in advance for your support…
We know that you could spend hours, days, weeks and months finding some of this information yourselves – but at this website, we curate the best of what we find for you and place it easily and conveniently into one place. Please take a moment today to recognize our efforts and make a donation towards the operational costs of this site – your support keeps the site alive and keeps us searching for the best of our heritage to bring to you.


Remember, we rely solely on your donations to keep the project going.
We appreciate you more than you know!
If you have not already subscribed to get TresBohemes.com delivered to your inbox, please use the form below now so you never miss another post.