This is not a recipe for gingerbread cookies, nor is it for a gingerbread cake which most Americans identify with. This is the hard gingerbread for grating which our grandmothers and great-grandmothers used in all kinds of recipes. Gingerbread used to be the most common sweetener in Czech kitchens next to honey.
It's very dense and hard and works best when grated into dishes. In the Czech Republic, you can purchase these in every grocery store for about 8 or 9 crowns (which is around 40 cents US$)!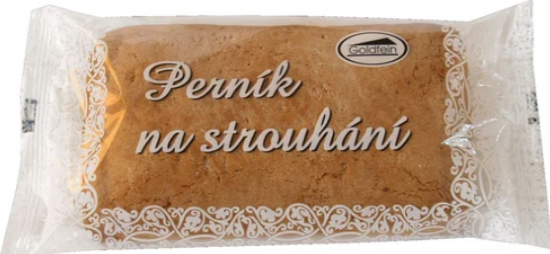 Most people do not eat this kind of gingerbread, but rather use it to add flavor to gravies and such.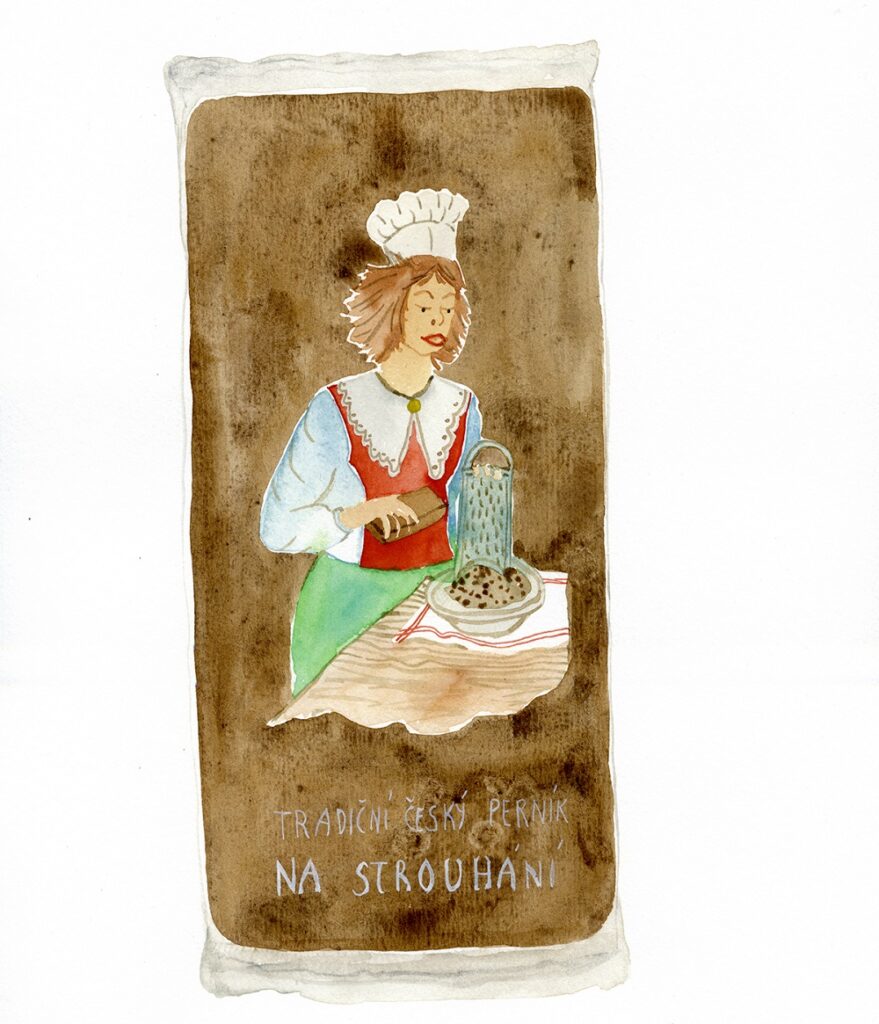 Grated gingerbread can be sprinkled into sweet porridges and over fruit dumplings, into sweet sauces such as Czech tomato sauce, to flavor slivovice or plum brandy, on black carp at Christmas, to thicken poppy fillings for koláče or buchty, or thicken into apple strudels instead of breadcrumbs.
Ingredients
1 Tbsp honey
1 cup of milk
4 cups rye flour or plain wheat flour (or a combo of both)
1 Tbsp + 1 tsp gingerbread spice (see recipe below)
2 eggs, beaten
2 tsp Baker's Ammonia (ammonium bicarbonate)
grease for spreading on the baking sheet or parchment paper
Directions
Melt the honey in lukewarm milk. Sift the flour with the spices and bicarbonate into a bowl, add lukewarm milk with honey, add the beaten eggs. Mix well and form into a firm, slightly sticky dough. Add a little flour or milk as needed, making sure everything is well incorporated. Let the dough cool and cover it with a cloth and allow it to sit for a couple of days. It will be sticky from the honey. This is normal.
Form the dough into two or three small flat loaves and place them on the greased (or parchment lined) baking sheet. Brush them with sweetened water on the surface and bake on 250 degrees until a deep golden color.
What you really want to do is to dry out the gingerbread, which is why the temperature is so low. It will take an hour or hour and a half. You may turn them over once during the process.
You want the gingerbread to cool completely before you attempt to cut it. Once cool (overnight is best), you can slice into usable sized pieced and wrap them individually. I let ours dry out for two days before I wrap it. They are best stored in parchment paper and in a dry and dark place. Do not store it in a closed container without air access until you are absolutely certain it has hardened completely.
Traditionally, when people had cellars, etc. these were wrapped in cloth and left to stay dry. But with so many people having artificial heating and air in their homes I've come across a dilemma – the modern version can mold because of retained moisture. If you dry it too much or too long, then it's almost impossible to grate – so you have to make it a few times to see what's best for your particular situation.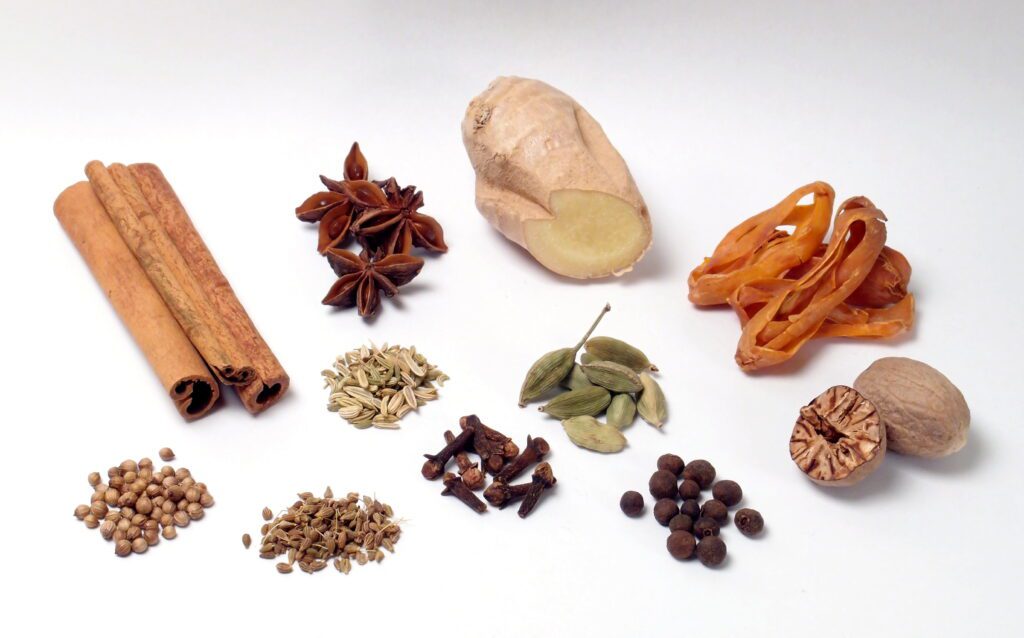 Gingerbread Spice Mix
I always buy whole spices and grind them myself in a coffee/spice grinder for a far superior flavor for any dish that I am making. The best recipe I found from old Czech cookbooks for gingerbread spice follows:
2 1/2 Tbsp ground Cinnamon
1/2 tsp ground Allspice
2 tsp ground Cloves
1/2 tsp ground Coriander
1/2 tsp ground Star Anise
1/2 tsp ground Ginger
1/4 tsp ground Mace
1/2 tsp ground Cardamom
1/4 tsp ground Nutmeg
1/2 tsp ground dried Lemon Rind
1/4 tsp ground Pepper
After grinding, measure out and combine the spices together and store in an airtight jar in a cool, dark place for up to one year.
Again, for superior flavor results, grind these spices from toasted and freshly ground whole spices. Simply heat a dry skillet over medium heat and toast the spices in it until very fragrant. Be careful not to scorch the spices or they will become bitter. Using the freshly ground blend within a few days will give you optimal flavor and results.
We know that you could spend hours, days, weeks and months finding some of this information yourselves – but at this website, we curate the best of what we find for you and place it easily and conveniently into one place. Please take a moment today to recognize our efforts and make a donation towards the operational costs of this site – your support keeps the site alive and keeps us searching for the best of our heritage to bring to you.

Remember, we rely solely on your donations to keep the project going.
Thank you in advance!
If you have not already subscribed to get TresBohemes.com delivered to your inbox, please use the form below now so you never miss another post.