In the Czech Republic, Pálenka is used to refer to any type of distilled beverage but, most commonly, it is used to refer to fruit brandy, the most popular form of which is made from plums. This plum brandy, which is called Slivovitz, is a type of Pálenka with a long and interesting history. In this post, we will be taking a look (and a taste) at the signature plum brandy of the Czech Republic, R. Jenilek's Slivovitz.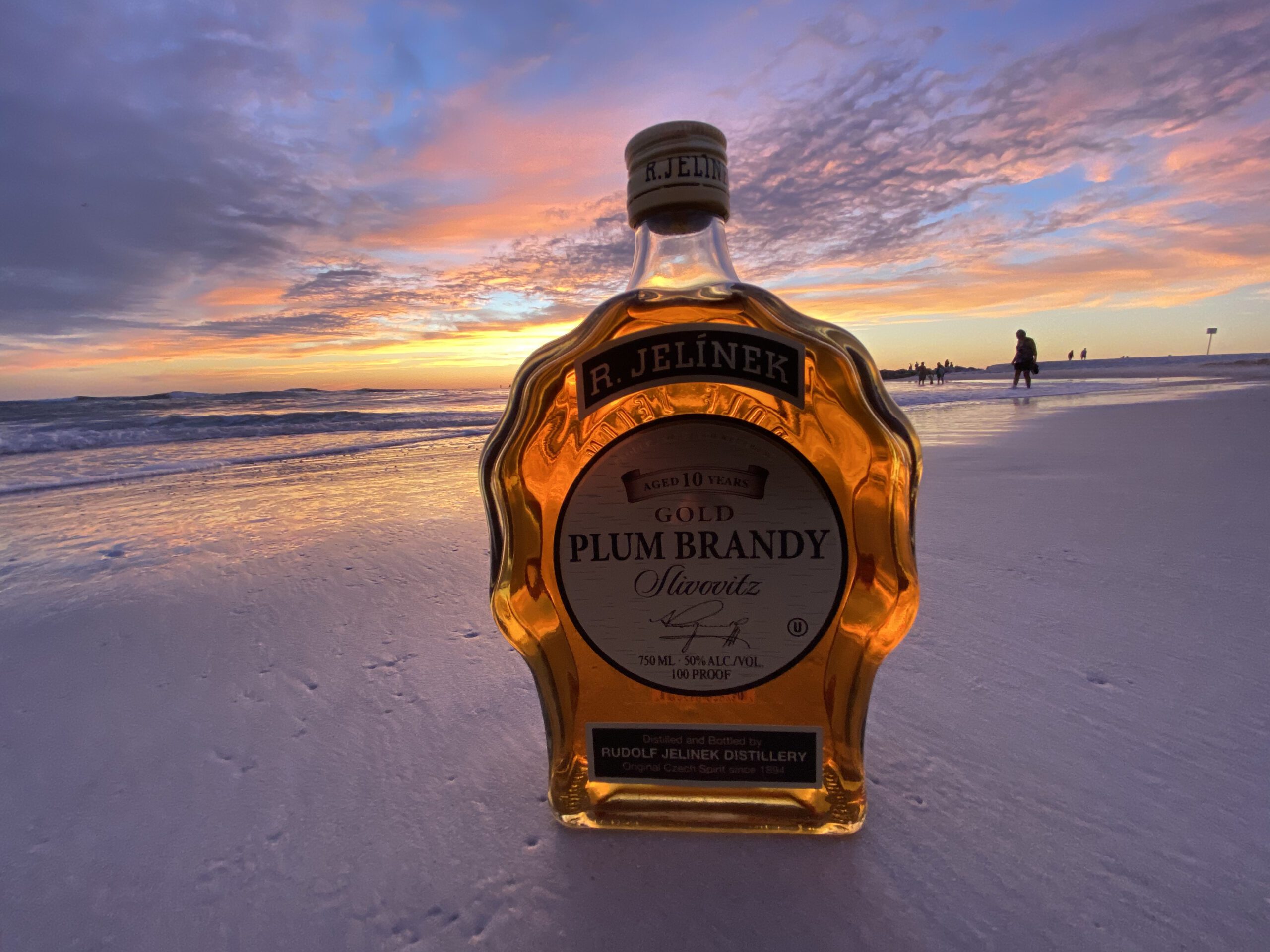 Slivovitz was invented during the middle ages and, since the 19th century, it has been produced in the Zlín region of The Czech Republic. Rudolf Jelínek's distillery, which was founded in 1812, has been producing this classic for over a century and continues to make it in the same way.
R. Jelínek's gold slivovitz is produced in the Czech town of Vizovice, which is an ideal environment for growing sweet plums. Their slivovitz has been made in the same way for centuries, using late-harvested plums and aging for 10 years, which gives their truly unique specialty brandy its stunning amber glow.
Each bottle of R. Jelínek's gold slivovitz is made using plums from their own orchard, which are distilled and then aged for one decade before reaching the shelves of Czech markets, the homes of Czech people, and the thousands and thousands of people abroad.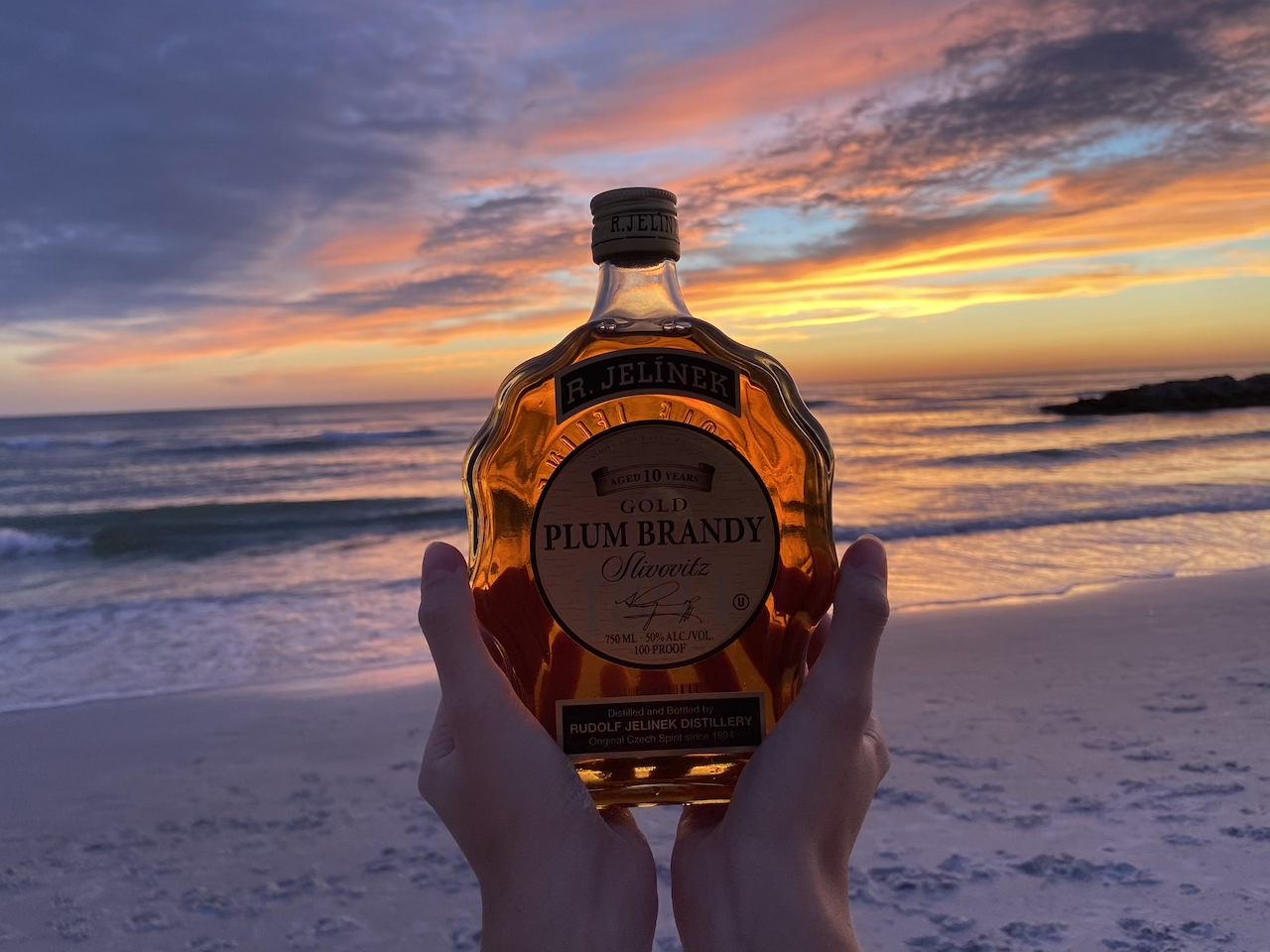 Every step of the process is completed at the Rudolf Jelínek distillery in Vizovice, which is surrounded by rolling hills covered with plum trees. Dedicated Czech craftsmen and professionals who are committed to preserving this wonderful tradition, complete every step of the process with patience and expertise, from growing the plums to distilling the alcohol.
During the distillation process, the liquid is heated and the alcohol is separated from the water using evaporation and condensation. This leads to the concentration of the alcohol. Though most commonly distilled only twice, R. Jelínek's Gold Slivovitz is triple distilled. Whilst triple distillation may require more time and effort, the results are far more rewarding, resulting in a brandy with a light, smooth texture and a delightfully aromatic air.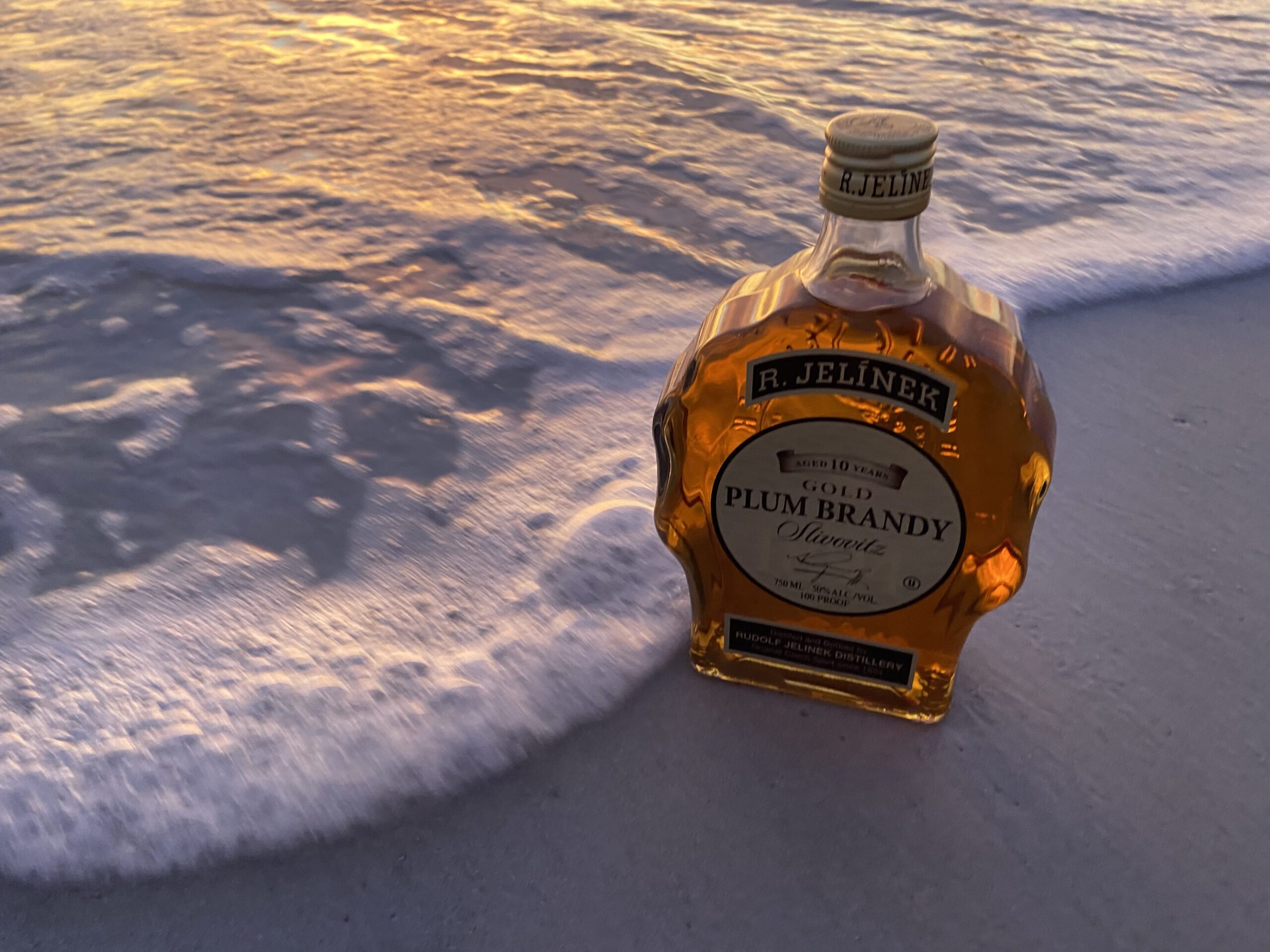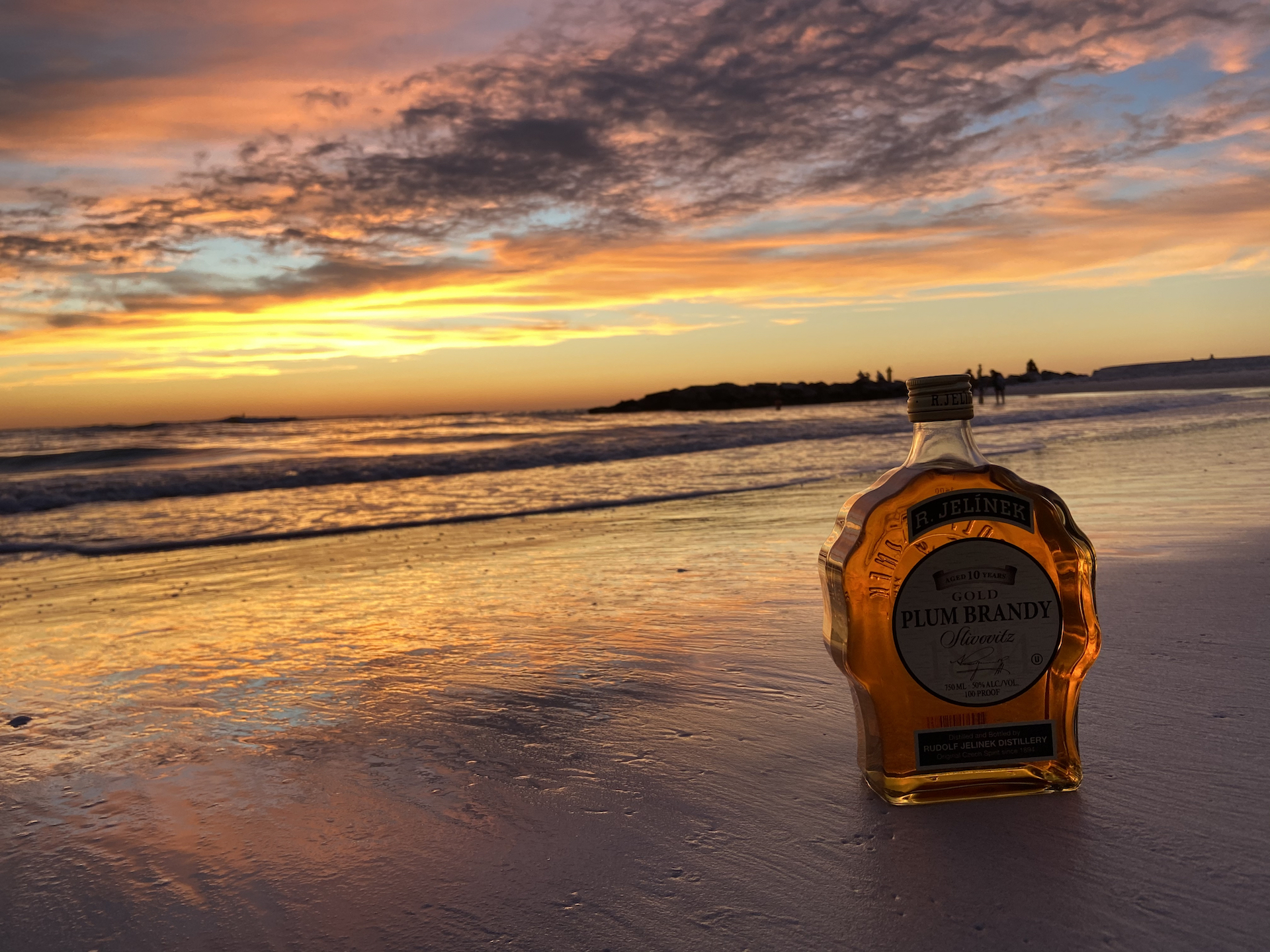 The word Pálenka, which we discussed at the beginning of this article, comes from the Slavic word "pálit" which means "to burn". This refers to the distillation process, where the liquid is heated to separate the alcohol.
What differentiates the slivovitz of R. Jenilek from others is not only their long and rich history, but also their dedication to quality. They carefully choose only the best selection of plums and utilize high quality double-walled distilling equipment made by Arnold Holstein. Although the equipment they use is modern, their methods are traditional. This slivovitz has been produced in the same way for over a hundred years.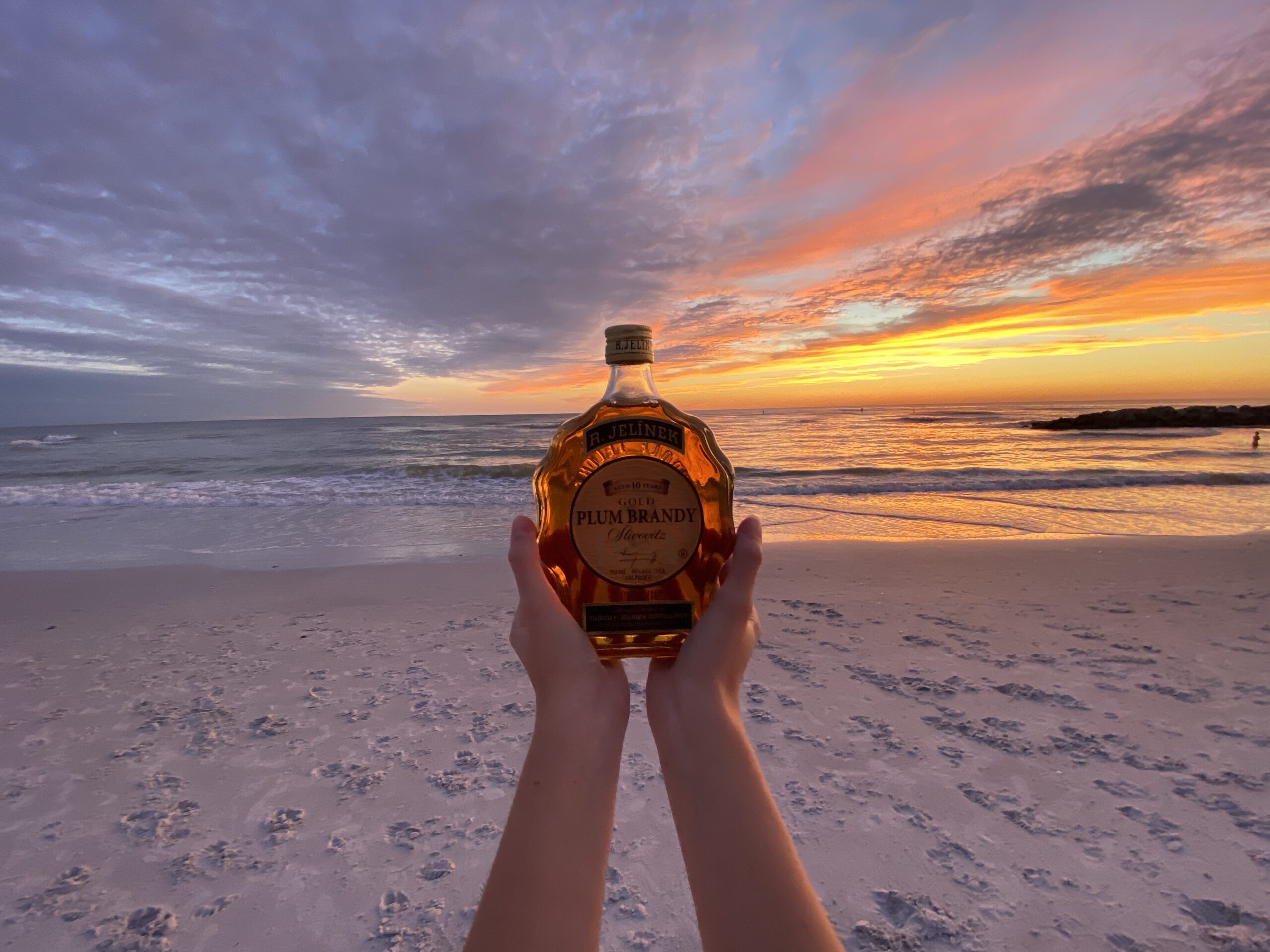 Each bottle is distilled for three years and then aged for ten, which allows the brandy to develop a gentle and luxurious taste. R. Jelínek's slivovitz has a distinct plum flavor and a rich golden color which is wrapped in a timeless and elegant bottle, making this brandy a staple for any bar, liquor cabinet, or home.
R. Jelínek was the inventor of many liquors, such as apricot brandy. But although they produce other fruit spirits, such as their decadent pear brandy, their most popular product remains slivovitz. As we mentioned before, Slivovitz is a plum spirit. It is also the most famous among the fruit spirits, and R. Jelínek's Slivovitz is, arguably, the most famous and delicious Czech plum brandy there is.
To purchase this specialty brandy in the United States, you can email Robert Bokuvka, the Midwest Manager for R. Jelinek directly at midwest@rjelinek.us and tell him the girls at TresBohemes.com sent you.
Written by Zynnia Jezek and Zanna Anne Jezek.
We know that you could spend hours, days, weeks and months finding some of this information yourselves – but at this website, we curate the best of what we find for you and place it easily and conveniently into one place. Please take a moment today to recognize our efforts and make a donation towards the operational costs of this site – your support keeps the site alive and keeps us searching for the best of our heritage to bring to you.

Remember, we rely solely on your donations to keep the project going.
Thank you in advance!
If you have not already subscribed to get TresBohemes.com delivered to your inbox, please use the form below now so you never miss another post.