Delicious Czech Sweet Buns are known as Buchty in the Czech Republic. They are traditional food made from yeast and can be filled with ground poppy seeds, cheese curd, lekvar (plum jam), jam or jelly and they are truly a Czech classic. They are not like a donut, but rather more like a sweet bun or roll. We make them because they are delicious and worth the time waiting for the yeast to rise.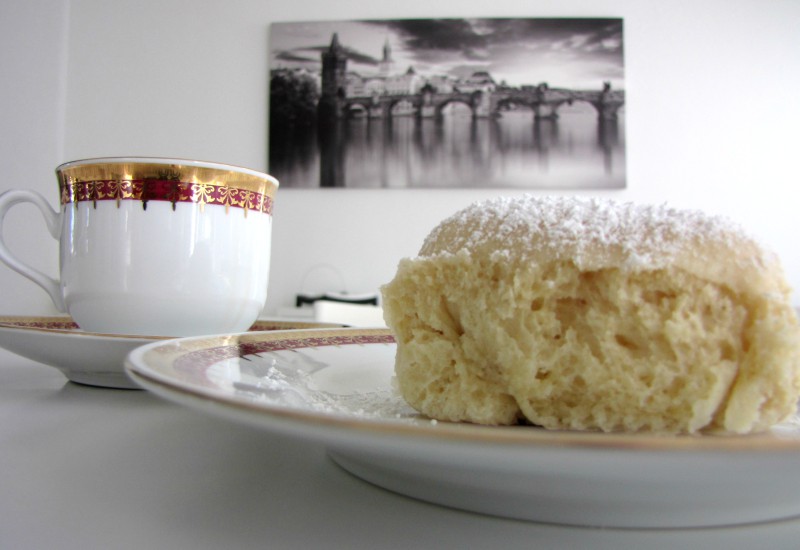 In fact, there is nothing better than Sunday mornings with fresh coffee, some fruit and buchty. (Czech grammar lesson, buchta = 1, buchty = more than 1.) I remember waking up to the smell of these in the house and knowing what sweetness was awaiting me at the table.
Who can resist this?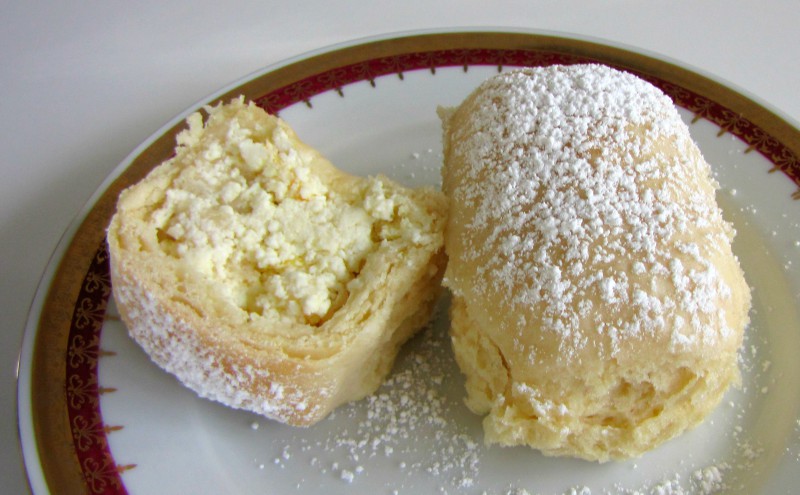 Mmmm, these are made with cheese curd and lemon zest.
They are delicious!
I remember many Czech folk and fairy tales that included these too, making them the food of strength for slayers of dragons and children going off into the woods.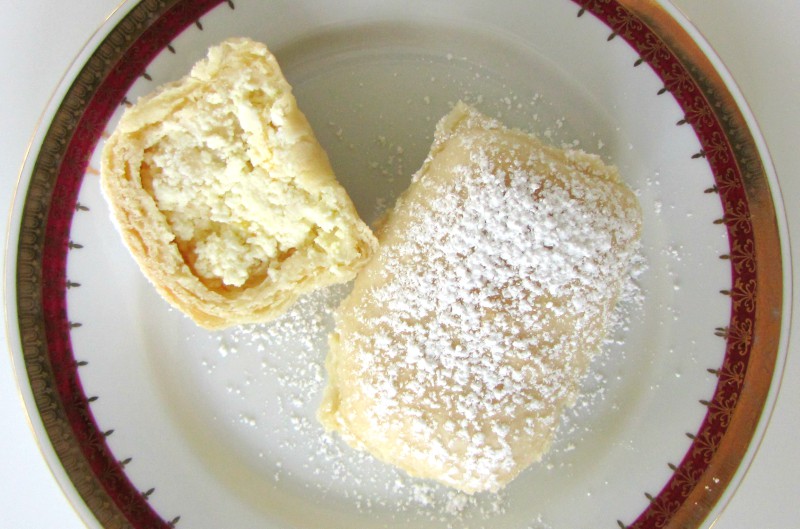 I love spinach too, but if I were Popeye, I'd rather pack these in my knapsack.
Consider them high up there on your Bohemian food pyramid.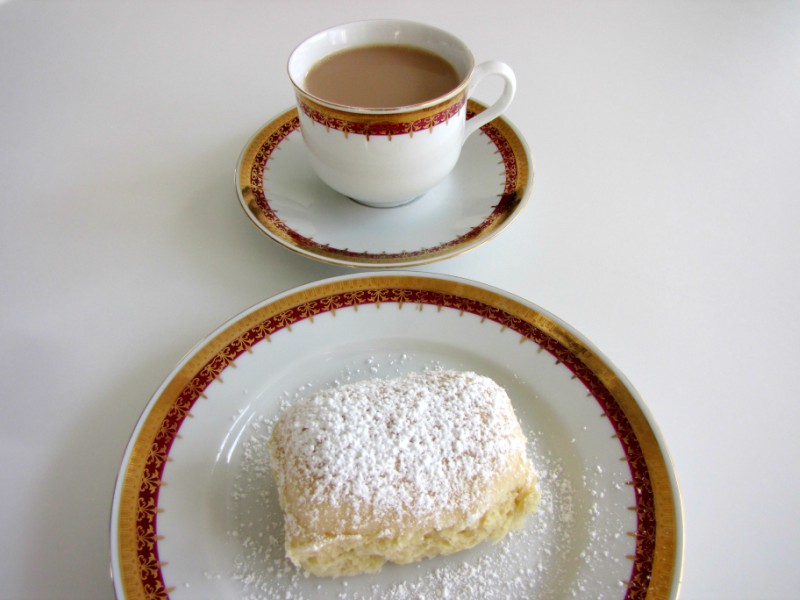 So let's get started…
Ingredients
3 1/2 cups flour
3 Tbsp sugar
1/4 cup butter (or lard) + 1/4 cup butter to use when putting into pan
pinch of salt
1 large egg + 1 egg yolk
1 cup milk
2 1/2 tsp yeast
1 tsp vanilla extract
the zest of 1 lemon
Filling Ingredients
1 package Farmers Cheese
1/2 package cream cheese or neufchatel cheese
1 egg yolk
2 Tbsp sugar
1/2 cup raisins (soaked in rum 1 hour prior to using is best)
Directions
If using the raisins in the filling, set them to soak in the rum.
Next heat the milk to lukewarm and pour into large bowl. Add the sugar and yeast and then whisk and set aside for 10-15 minutes to proof dough.
Meanwhile, melt the butter and zest your lemon.
In another bowl, sift the flour and pinch of salt. Add half of the the butter, yolk, zest and yeast mixture and knead for 5 minutes. (The other half of the butter will be used to brush each bun as you set it into the pan so it will not stick.) Add more flour if dough is too sticky.
Cover with plastic wrap and then a kitchen towel and set aside to rise for at least an hour.
Make your filling by combining all of the filling ingredients making sure to drain the raisins first, and set aside.
Preheat oven to 350 degrees and butter a large rectangular baking pan.
Flour a board or countertop and turn out your dough. Roll out and cut into a large rectangle and cut into 15 even sized pieces.
Roll each piece into a square and add a spoonful of the filling into the center, sealing all sides.
Brush both sides of the bun and place seam side down in pan, 4 in each row x 4 rows.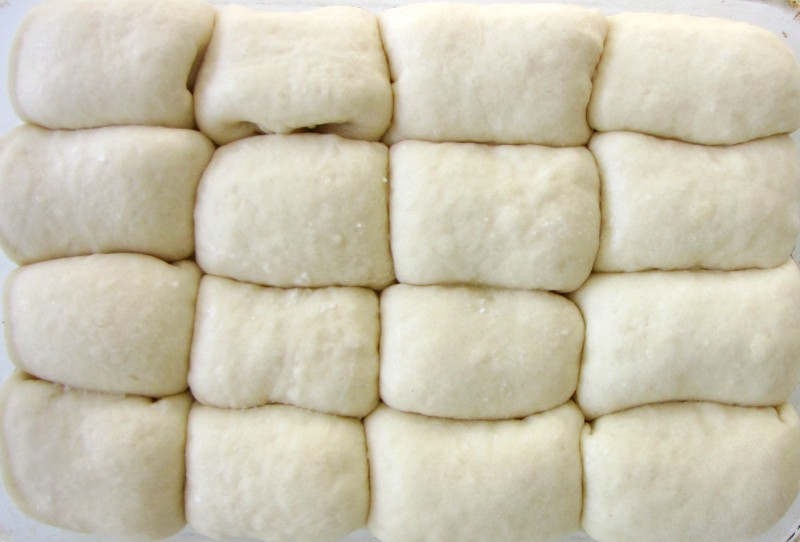 Cover with plastic wrap and let rise another 30 minutes. I place mine on a sunny table by the window and they double again in size.
Place into oven and bake 15-20 minutes or until nice and golden on top.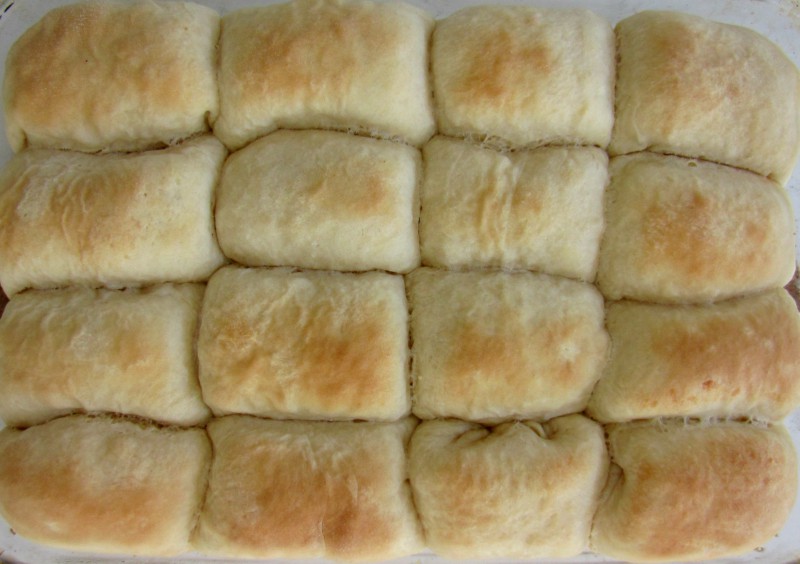 When they have cooled slightly, serve with powdered sugar on top, but I confess…
We eat them hot and straight out of the oven.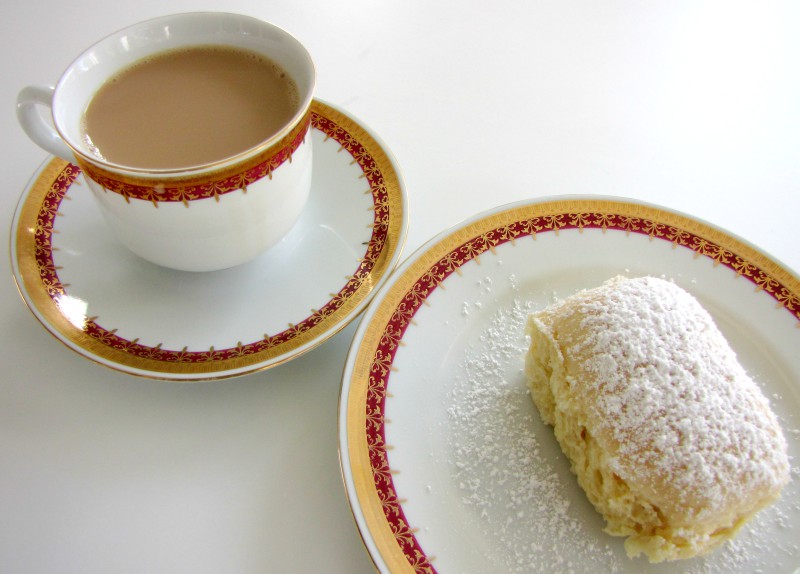 Dobrou Chut!
Oh, and if you speak Czech then here is an extra little treat. You will LOVE listening to this and I promise it will bring back many memories…
If you have not already subscribed to get TresBohemes.com delivered to your inbox, please use the form below now so you never miss another post.
---
Remember, we rely solely on your donations to keep the project going.
Become a friend and get our lovely Czech postcard pack.