Imagine, these little rounds of potato goodness may have been the legacy of the Queen of Bohemia. We're sure they most likely came from the time when Bohemians started to grow potatoes in our country, sometime in the 1870s – under Maria Theresa. During that time, the potato flatcakes spread throughout the lands of the Czech Crown.
Potato flatcakes were popular mainly in poorer peasant households. Made from a basic potato dough, it traditionally included cooked and shredded or crushed boiled potatoes, flour and a little salt. Then the thin cakes were hand flattened or rolled out and toasted from both sides without fat on the clean plates of kitchen stoves. Today's recipe is pulled from the treasury of our ancestors. It's simple goodness fills and satisfies.
Ingredients
6 large potatoes (cooked whole in their skins, peeled and cooled)
1 cup fine flour (a little more or less depending on the moisture of the potatoes)
1 tsp. salt
Note: You may use 3/4 cup flour and 1/4 cup cream of wheat or semolina instead. For a richer flavor, you may also up the flour by 1/2 cup and add 1 beaten egg and 1 Tbsp. of the potato cooking water.)
Directions
Finely grate the boiled potatoes onto a board and season with salt. Gradually add sifted flour, working into a smooth dough. Work into a log or tube approx. 2 inches in size and then slice with a sharp knife into 1/2 inch equal parts.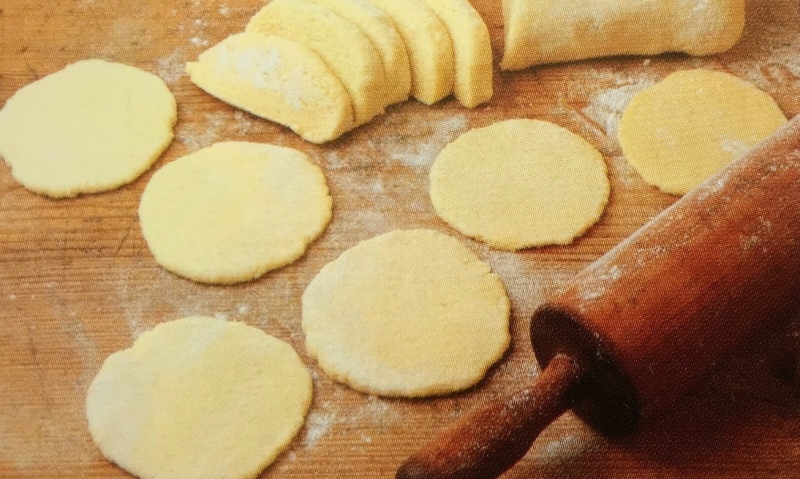 Using a non-stick teflon pan or a well heated cast iron skillet, slowly cook the flatcakes on both sides. These were made long ago directly on old fashioned stoves, so using the pan is a substitute.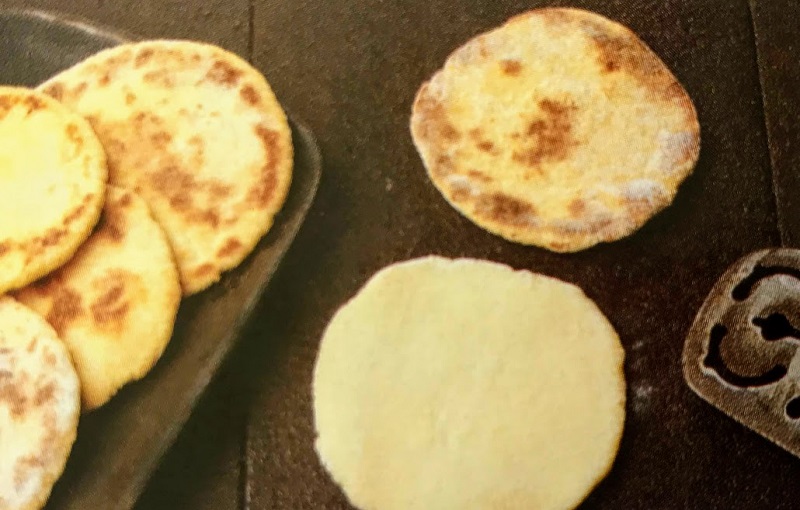 They are not meant to be fried but rather dried and roasted on a flat top stove, like the one shown below: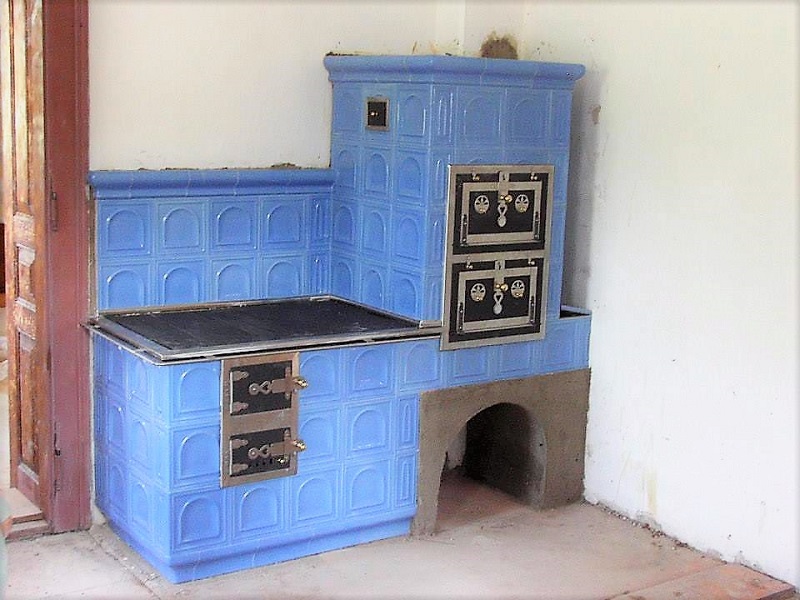 While potato flatcakes can also be baked or fried in oil, the recipe most remember is that of babička cooking these on her old fashioned wood (or coal) burning stove.
Cooked potato flatcakes are yellowish, with typical brownish blisters. When they are cooked, you can spread lard or butter on them. You may also stack them on a plate above a pan of hot water to keep them warm.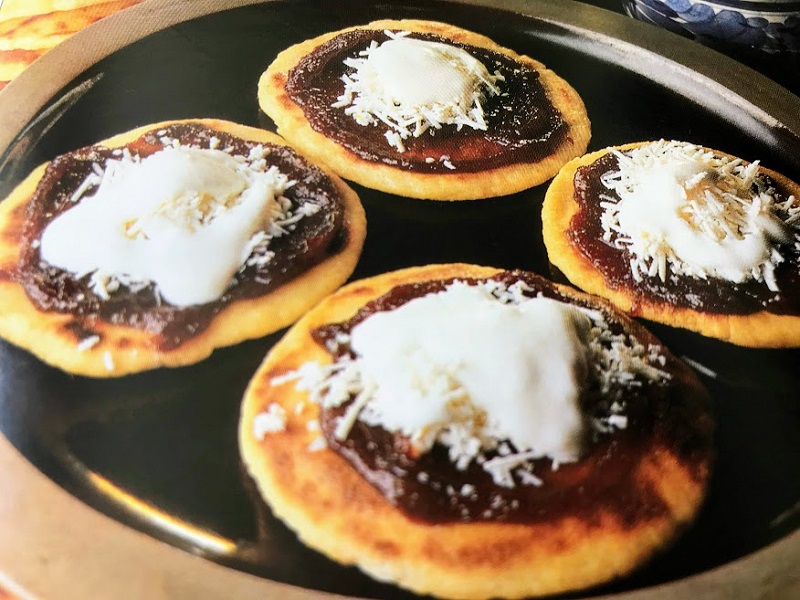 Suggested Toppings
Suggested toppings for these are farmers cheese, grated hard cheese, sour cream, or spread with plum butter. Actually any kind of jam or marmalade would work. Children love the flatcakes greased with butter and sprinkled with sugar and cinnamon. Savory versions are also popular. These can be served with sauerkraut or spinach, or with hot smoked bacon or cracking.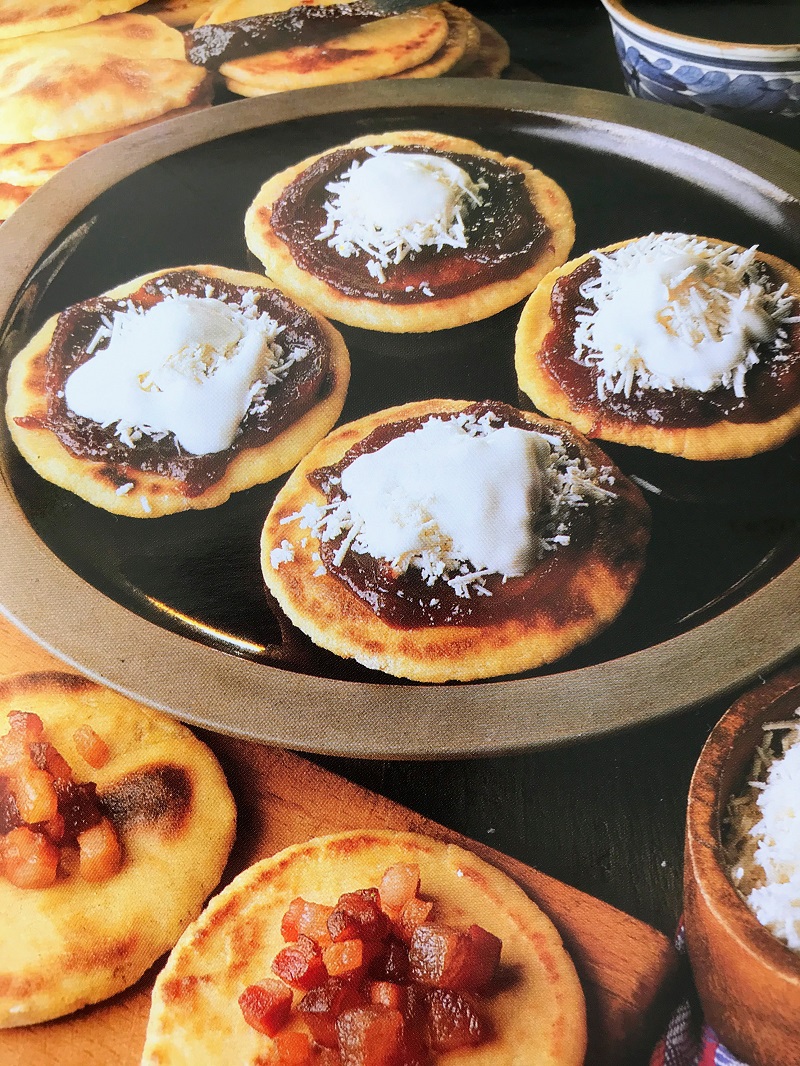 According to regional customs, people lubricated them with plum jam (plum, pear, apple), and smeared them with ground poppyseed mixture. In some regions of Slovakia, potato flatcakes were served as a side dish to roast goose during the goose slaughter (late autumn, early winter). Bramborové placky are simple, easy to prepare and delicious. The Slovak name of these is lokša.
Dobrou chut!
*The recipe is ours, the photos are from the Czech Cookery cookbook, and more Czech cookbooks can be found here.
We know that you could spend hours, days, weeks and months finding some of this information yourselves – but at this website, we curate the best of what we find for you and place it easily and conveniently into one place. Please take a moment today to recognize our efforts and make a donation towards the operational costs of this site – your support keeps the site alive and keeps us searching for the best of our heritage to bring to you.

Remember, we rely solely on your donations to keep the project going.
Thank you in advance!
If you have not already subscribed to get TresBohemes.com delivered to your inbox, please use the form below now so you never miss another post.