Czech and Slovak cooking is gaining popularity with each passing day. Both the Czech Republic and Slovakia are noted for their hearty, delicious and wholesome meals. The food staples are provided principally by farmland, and include milk, cheese, livestock, wheat, fruit and root vegetables. Czech and Bohemian cookbooks and recipes are provided here so that you can be inspired to try the foods from the region. The links go to Amazon and yes, we do collect a small referral fee for our recommendations.
We hope you enjoy our delicious Czech culinary traditions!
Learn more about each cookbook by clicking on the title below the cookbook photo…
Czech cooking is uniquely appealing, practical and elegant. This expanded edition of The Best of Czech Cooking includes 240 easy-to-prepare recipes and a guide to Czech aperitifs, wine, and beer. Three new chapters to this edition of Peter Trnka's Best Of Czech Cooking add focus on pork, mushrooms and drinks, while the remainder is filled with Czech basics. No photos, but the recipes are easy enough without them.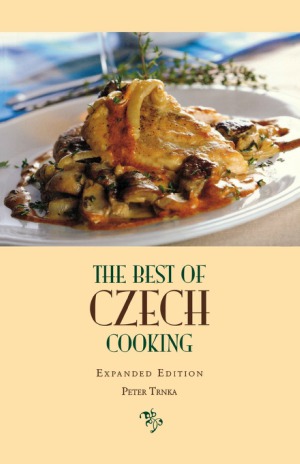 The Best of Czech Cooking
Ivana Veruzabova was born in the Czech Republic and moved to the UK with her family at the age of 11. Her father, Dusan Veruzab, and her mother, also Ivana Veruzabova, run a Czech Slovak restaurant in West Hampstead, north-west London which has been a popular haunt over the past 15 years for the Czech and Slovak community, as well as locals and visitors wanting to experience the cuisines. Ivana recently completed a law degree and has worked in the restaurant for over five years.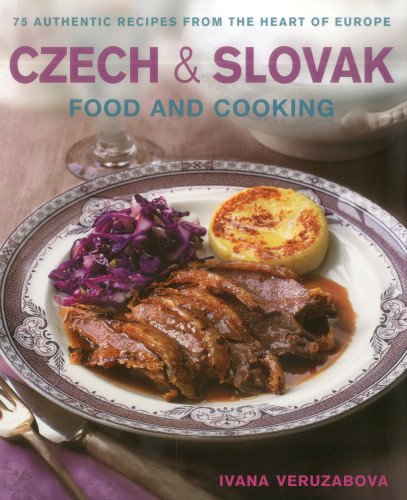 Czech & Slovak Food & Cooking
Czech Cooking is a collection of recipes collected, preserved and authored by Jana Mladek, a USDA employee in food safety and vaccine development for more than a decade. The recipe collection ranges from the traditional Czech recipes passed down through Bohemian ancestry or translated from antique 1800s cookbooks and adapted for American kitchens to our own original recipes with more diversity reflecting our lifestyle and new trends in Czech Cooking. This is the first Volume of recipes in this series. Czech Cooking Volume I contains 40 Czech Dumpling (KnedlÌky) recipes including bread (plain, yeast, or baking soda), potato and dessert dumplings. Dumplings (KnedlÌky) are one mainstay of Czech cuisine and are often served with Czech meals.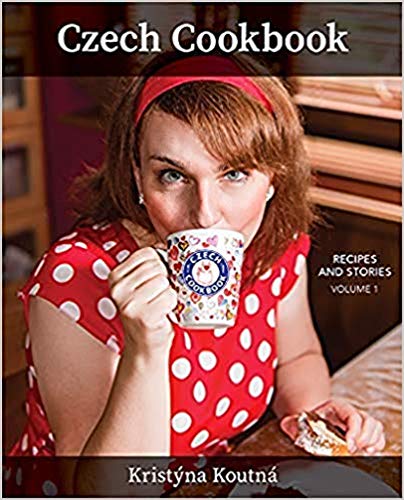 Finally, authentic Czech recipes specifically for an English-speaking audience using imperial and metric system, all made with love by a born and raised Czech! Includes stunning photos of Czech culture and major Czech cities such as Prague, author's hometown Brno and others. Recipes Include: – Gorgeous recipe photo. – Recipe name in English and Czech with English pronunciation. – Personal story. – Testimonials. – Pro tips. – Painstakingly re-created recipe with high level of detail to achieve true authenticity. Written in such a way that even amateur cook can nail down these recipes.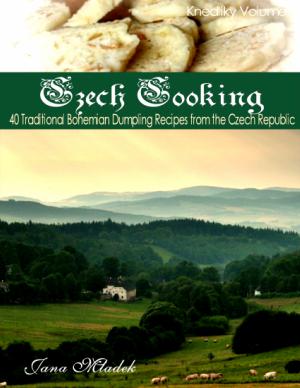 Czech Cooking Volume I
This book has a nice family feel to it. The recipes are solid – but what we really like the most are the family stories especially since we have relatives in that section of the country the lineage becomes even more interesting. There are some stories, asides, and snippets throughout the book which make it feel like you are having a conversation with the author. The recipes read like you asked a friend for a recipe and they jotted down the ingredients and some quick instructions.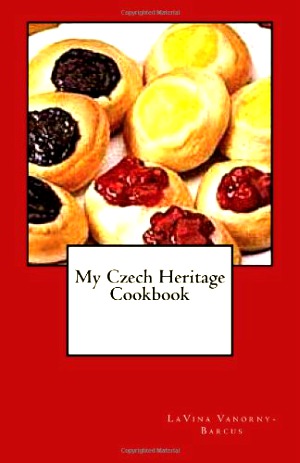 My Czech Heritage Cookbook
Czech Deli open-faced sandwiches, oblozene chlebicky, literally means "little breads" and is considered traditional Czech food. They are three-bite to four-bite, open-face sandwiches, served for lunch, at gatherings, parties, or any occasions.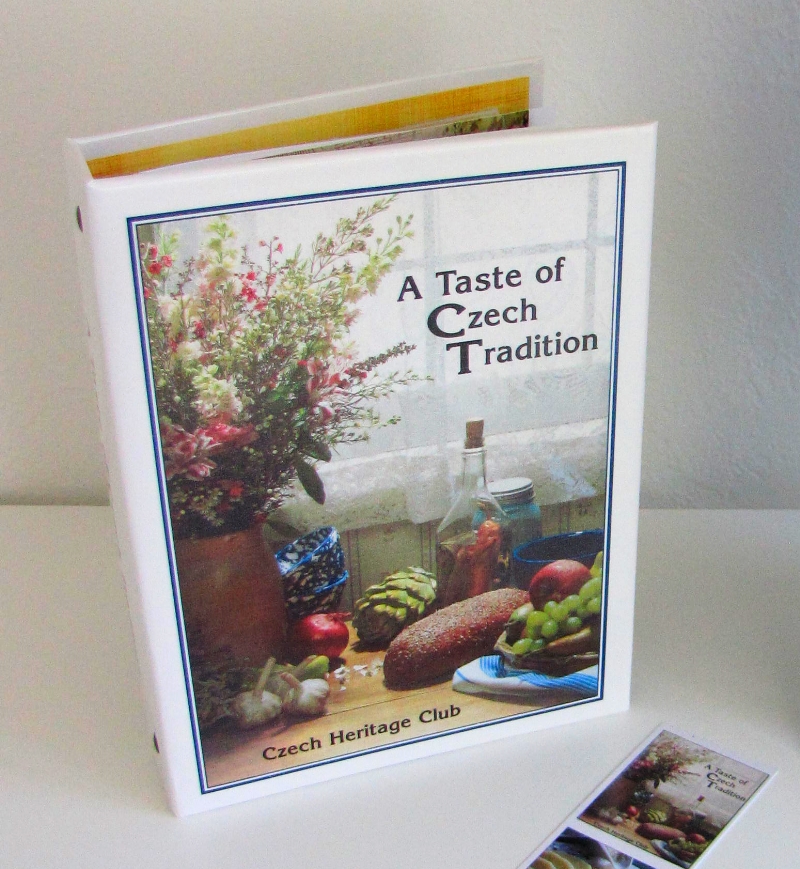 A Taste of Czech Tradition by Czech Heritage Club
This lovely cookbook is hand assembled by the loving and caring volunteers of the Czech Heritage Club. Our arrived in a lovely bag with a Czech sticker, a bookmark and a postcard. This was so much more than I had expected. Over the years, so many recipes have been added and it has just grown and grown – plus all of the Czech basics are included with American measurements, so that's a plus. The extra special bonus in this book is that it's not just a cookbook… They have loads of information (100 pages!) on Czech customs, spices, folk crafts, traditions, holidays and so much more. Highly recommended!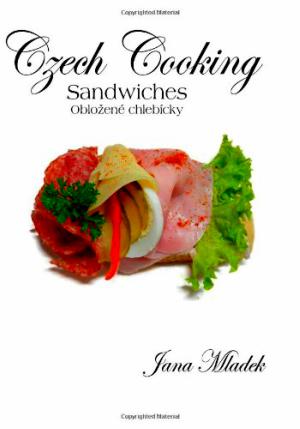 Czech Cooking Sandwiches: Czech Deli Sandwiches (oblozene chlebicky)
Lovely and easy recipes featuring all sorts of types, sweet desserts, soups, main courses and fish. We love the traditional carp recipes that are not too common in some other cookbooks. Czechs love their carp fish!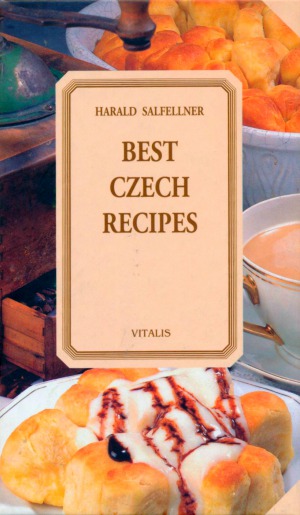 BEST CZECH RECIPES
Czech Cooking Volume I contains 40 Czech Soup and Goulash recipes. Soups are one mainstay of Czech cuisine and are often served with Czech meals.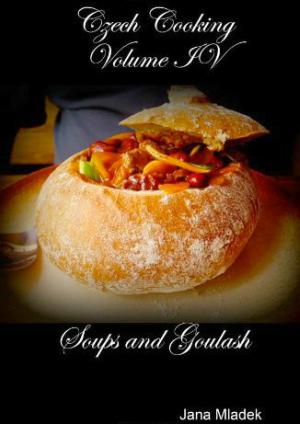 Czech Cooking: Soups and Goulash (Volume 4)
This new and expanded edition of an ethnic culinary classic provides a solid and important introduction to a cuisine which all too rarely receives its own book outside of the general European cooking. Three new chapters to this edition of Peter Trnka's Best Of Czech Cooking focuses on pork, mushrooms and drinks, while it fills the remainder with Czech basics.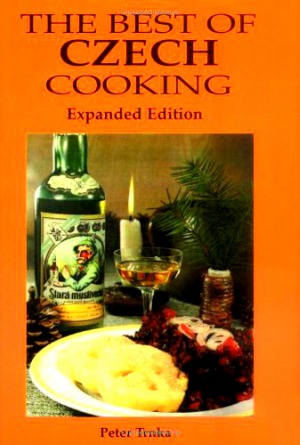 The Best of Czech Cooking (Hippocrene International Cookbook Series)
In Czechoslovakia, a country known for fine cooks, a copy of Varime Zdrave Chutne a Hospodarne graces nearly every kitchen. Now this best-selling Czechoslovak cookbook has been adapted for American use. The Czechoslovak Cookbook contains over 500 authentic recipes that convey the essence of Czechoslovak cuisine. Suitable for both the experienced cook and the novice who hasn't ventured beyond broiling a steak, The Czechoslovak Cookbook is a valuable asset to any kitchen.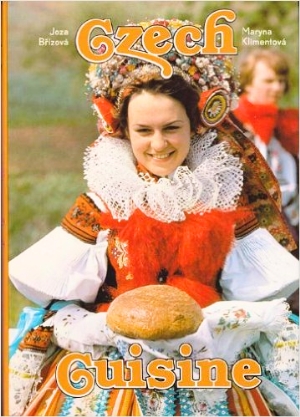 This book describes what Czechs eat, what they cook, and even what it tastes like. They present what is popular and offer a small history of each meal. Nice color-photos although they are in that retro-looking style since the book came out in the mid-80s. They offer soups, hors d'oeuvres, meat dishes, main dishes, side dishes and desserts and have an index.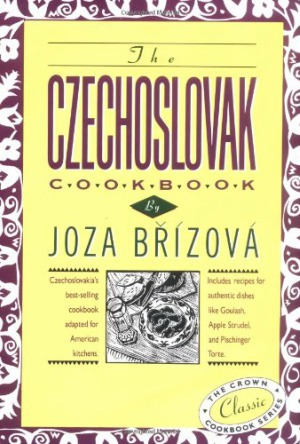 The Czechoslovak Cookbook: Czechoslovakia's best-selling cookbook adapted for American kitchens. Includes recipes for authentic dishes
The recipe collection ranges from the traditional Czech recipes passed down through Bohemian ancestry or translated from antique 1800s cookbooks and adapted for American kitchens to their own original recipes with more diversity reflecting their lifestyle.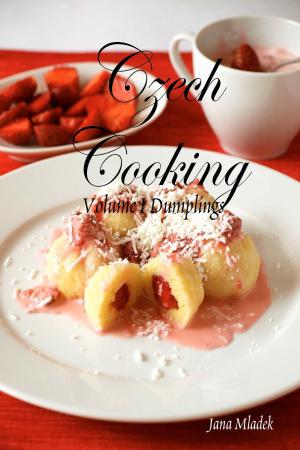 Czech Cooking Dumplings: Knedlicky (Volume 1)
Created & tested by the acclaimed Hana Gajdostikova of The Czech Republic, this book is written in English. This beautifully illustrated book presents typical dishes of the Czech cuisine. Dishes which even a beginner will have no problem preparing.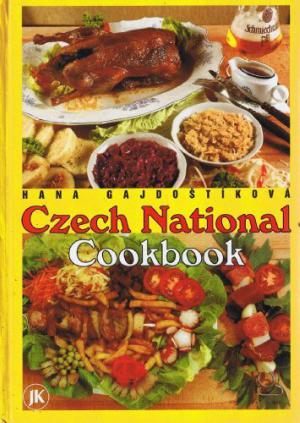 Czech National Cookbook
Czech Cooking Volume II contains 20 traditional main courses typically served in Bohemia for generations with culinary definitions, metric conversions and 2 extra side dish recipes included.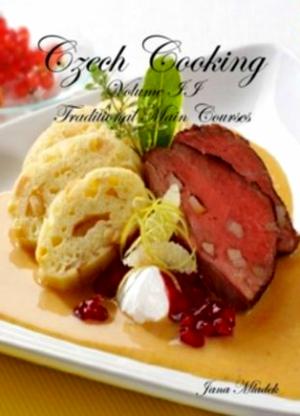 Czech Cooking Traditional Main Courses
If you enjoy baking you must have this book. For those living in the Texas "Czech Belt", kolaches are a part of everyday life. This sweet yeast bread filled with fruit or cheese was brought to the U.S. with Czech immigrants, in the mid-1800s. A "kolache", for those who have never been blessed with a sampling of the pastry, is a pastry that holds a dollop of fruit rimmed by a puffy pillow of supple dough. This step-by-step guide, complete with pictures and videos, will allow even the most timid baker the opportunity to make this old world classic easily and perfect every time.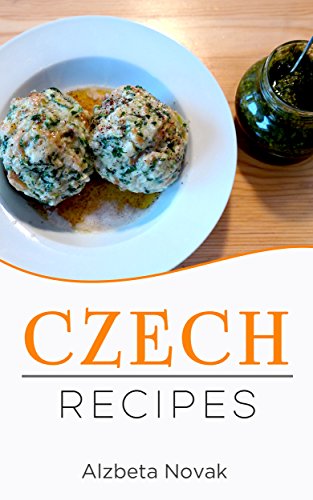 Czech Recipes: 48 of The Best Czech Recipes from a Real Czech Grandma
With the help of my Babicka (grandma) who at 82 has been cooking since the early days of the Soviet Union we formulated a real Czech Recipe book. This book is unique in that it has REAL traditional Czech Recipes that have been in my family for generations!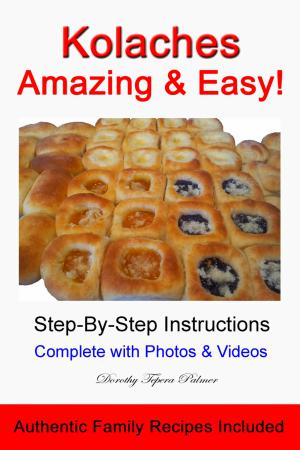 Kolaches – Amazing & Easy!
Czech Cookies, Strudel & Dumplings – This new Czech This Out Cookies and More book is packed full of recipes and has 165 pages that includes State Fair Prize Winning Cookie recipes, Authentic Czech Cookie Recipes, Healthy Cookies, Czech Strudels, Czech Dumplings, Rosettes, Kids treats, and fun things for kids to do. This book contains The Purpose and Styles of Parenting, tips on how to help with Negative Behaviors, Attitude, Anger and Grief, Time Management, Expectations, Talents, plus Farm Life and many Inspirational Insights. What we don't like? The backwards facing Czech flag n the cover.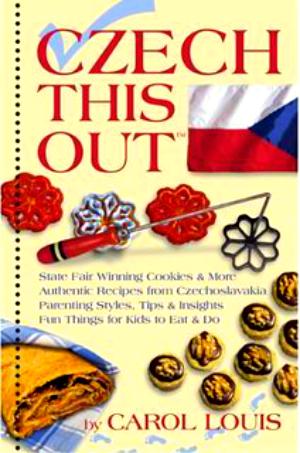 Czech Recipes – (Cookbook – Czech This Out, Vol. 1 – State Fair Winning Yeast Bread Recipes)
Mushroom hunting in the old countries is a popular activity. When the Czech and Slovak immigrants came to Cedar Rapids, Iowa, and other states with woodlands, they naturally explored for mushrooms. The recipes in this little book reflect the culinary traditions of the people. This book contains appetizers, main entrees, soups, salads, egg dishes, sautees, sauces, and spreads. There are many old-fashioned recipes cherished by the immigrant and other adapted to the New World. Collected by The Museum Guild of the National Czech & Slovak Museum & Library.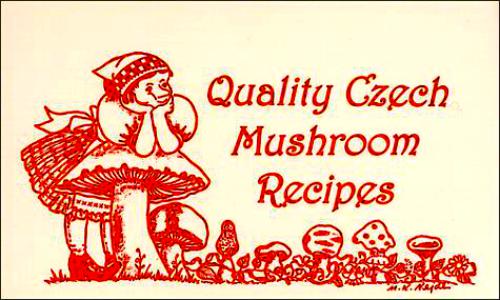 Quality Czech Mushroom Recipes
Cherished Czech Recipes, in the popular recipe-card file stocking stuffer format. This little book is full of the best recipes and notes about Czech culture. Compiled by Pat Martin, this little book reflects the best food traditions of Czech Americans. Many of the recipes featured have not been published previously, and a special section features traditional Christmas favorites of pioneer Czech families. Besides wonderful recipes, Cherished Czech Recipes also includes information on Czech-American culture. Included are a listing of Czech festivals, tourist sites, and information on where Czech Americans are found in the United States. Also included are popular proverbs and the Czechoslovak National Anthems. The recipes included in this book are wonderful individually or to create a full Czechoslovak meal! Included are a variety of soups and gravies such as Mushroom and Barley Soup and Tomato Gravy. No soup would be complete without delicious breads to accompany it! Cherished Czech Recipes tells you step-by-step how to serve up piping hot loaves of Bohemian Rye Bread and Crescent Rolls. For a complete dinner, try the Roast Goose accompanied by the Wild Rice Casserole. For dessert, a warm Poppy Seed Coffee Cake will have your guests making room for more! Cherished Czech Recipes is excellent for personal collections and as a memento of Czech American culture.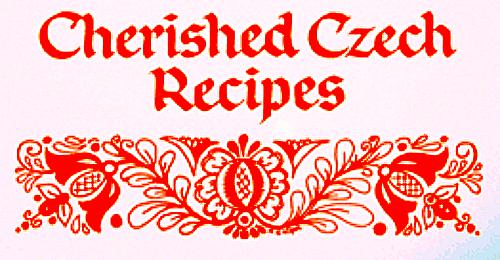 Cherished Czech Recipes
This 160 page booklet covers every known combination of Kolaches, with a variety of fillings. Collected by The Museum Guild of the National Czech & Slovak Museum & Library. Also included are recipes for the coffee-break sweets, cakes, breads, rolls, knots and twists. The last section of the booklet covers cookies and more treats, such as molasses cookies, honey cookies, filbert nut mounds, pecan kisses, Bohemian Chocolate Cookies, rhubarb crisp, apple strudel, date nut bars, raisin pudding, prune pudding, rice pudding, bread pudding, tarts, tortes and even a recipe for sweet popcorn! Something for everyone!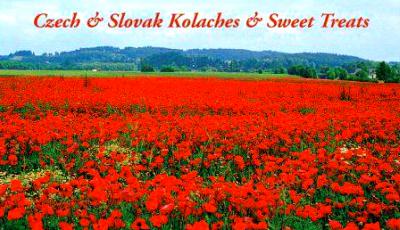 Czech & Slovak Kolache Recipes & Sweet Treats
They come in many sizes: small, medium, large, even giant, and in different shapes: round, square, long, flat, thick, or thin. They can be prepared many ways: boiled, steamed, poached, stewed, baked, fried. Several different kinds of dumplings are a part of Czech and Slovak cuisine, but the dumpling finds a way to please almost anyone's taste or fancy. We have included a number of recipes in this collection that reflect this universal appeal. Collected by The Museum Guild of the National Czech & Slovak Museum & Library.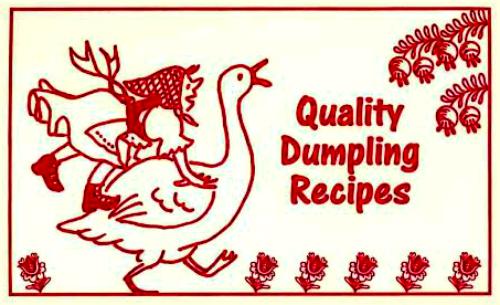 Quality Dumpling Recipes
Written at the turn of the 20th century, it is not very specific with oven temperatures ("put it in a hot oven for half an hour") or measurements ("add some good butter and some allspice"). But the ingredient combinations and authentic Czech or Slovak recipes truly make this one a gem and a collector's edition.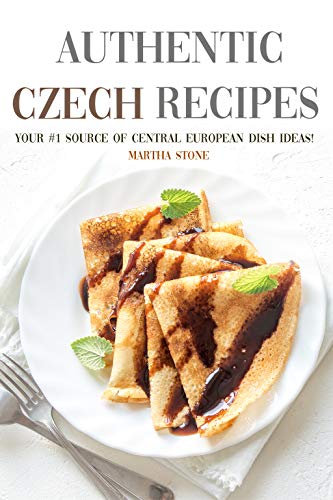 Authentic Czech Recipes: Your #1 Source of Central European Dish Ideas
In addition to Czech recipes, this cookbook offers you the stories that Czech food has to tell. Czech food is not light or healthy. It uses many meats, sauces and carbs that help to keep people warm through the cold winters. Authentic Czech dishes usually are delicious and hearty, but not health-conscious. Many times, it is washed down with classic Czech lager, too.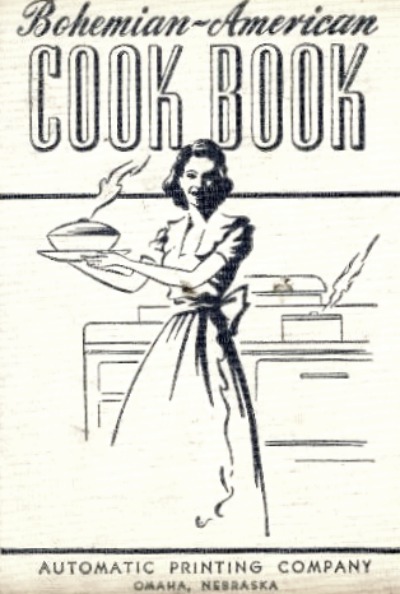 Bohemian-American Cookbook (Vintage Book)
Czech cooking is uniquely appealing, practical and elegant. Get a couple of the cookbooks and give your Bohemian kitchen the flavours of authentic Czech cuisine.
Do you have any Czech favorites?
Send your awesome cookbook, recipes or guest posts and photos to sayhi@tresbohemes.com.
If you have not already subscribed to get TresBohemes.com delivered to your inbox, please use the form below now so you never miss another post.
---
Remember, we rely solely on your donations to keep the project going.