Jiří Slíva was born in Pilsen in 1947 and has lived in Prague since 1966. After completing his studies in economics he spent eight years working as a sociologist and futurologist. Since 1979 he has worked very successfully as a freelance cartoonist, illustrator and graphic artist.
Jiří Slíva's first drawing was published in 1972. He has illustrated more than one hundred books, and has published ten books of cartoons in the former Czechoslovakia, Germany, France, Switzerland and the USA. He has worked for Die Zeit, Die Welt, Stern, The Wall Street Journal, The New York Times, Feinschmecker, Nebelspalter, The Los Angeles Times, Playboy, etc.
Jiří Slíva's exhibited work also includes depictions of café society and scenes from everyday life, which are marked by absurd humor and a love of jazz, wine and dancing. You may be familiar with his books, including Cafe Fetish, his "tribute to the last legal and socially acceptable drug – coffee" and his homage to musical instruments, Jam Session: Blues Bop & Bach. Certainly, once you see the artworks we share in today's post you'll realize you've seen his work before….
He has won many awards at cartoon festivals, and has had solo exhibitions in Prague, Marienbad, Bratislava, Zurich, Lugano, Lucerne, Budapest, Sofi a, Warsaw, Munich, Hamburg, Berlin, Brussels, Salzburg, Amsterdam, Utrecht, Rome, Antwerp, Havana, Milan, Paris, New York, Vienna, Moscow, Ottawa. He was at one time the drummer for the rock band The Spiders in Pilsen (1962–1964) and for the Petr Skoumal Trio (1971–1972).
Since 1980 he has played the guitar alongside other Czech artists in the band Grafi canka.
Jiří Slíva creates drawings, color lithographs, etchings, pastels and oil paintings on his favorite themes – Franz Kafka, Sigmund Freud, the Golem, Jewish customs/symbols, and biblical motifs – as well as other material inspired by the works of Jewish writers.
Jiří Slíva has been preoccupied with Jewish humour and illustrating the works of Franz Kafka for many years. In December 2017, the Franz Kafka Publishing House published My Cup of Kafka, a book featuring Slíva's main artworks inspired by the great writer.
As an artist, Jiří Slíva is a real story teller. His drawings are very simple and yet, as if with one strong sentence, he is really making poetry.
Enjoy the following sample of his works…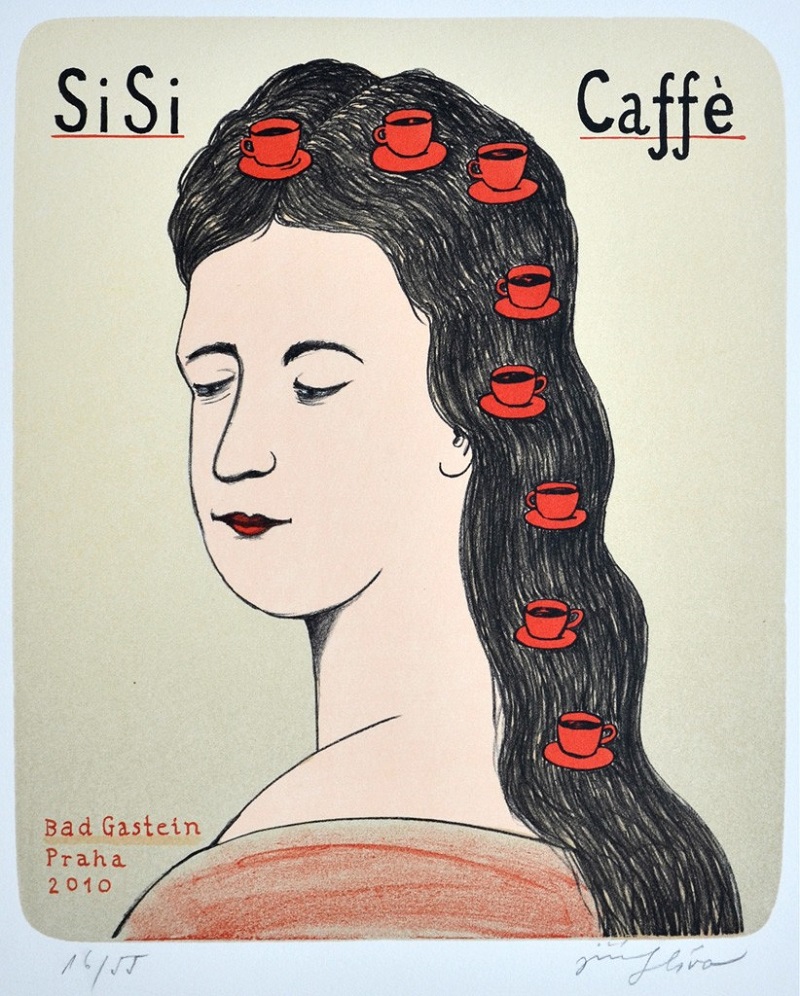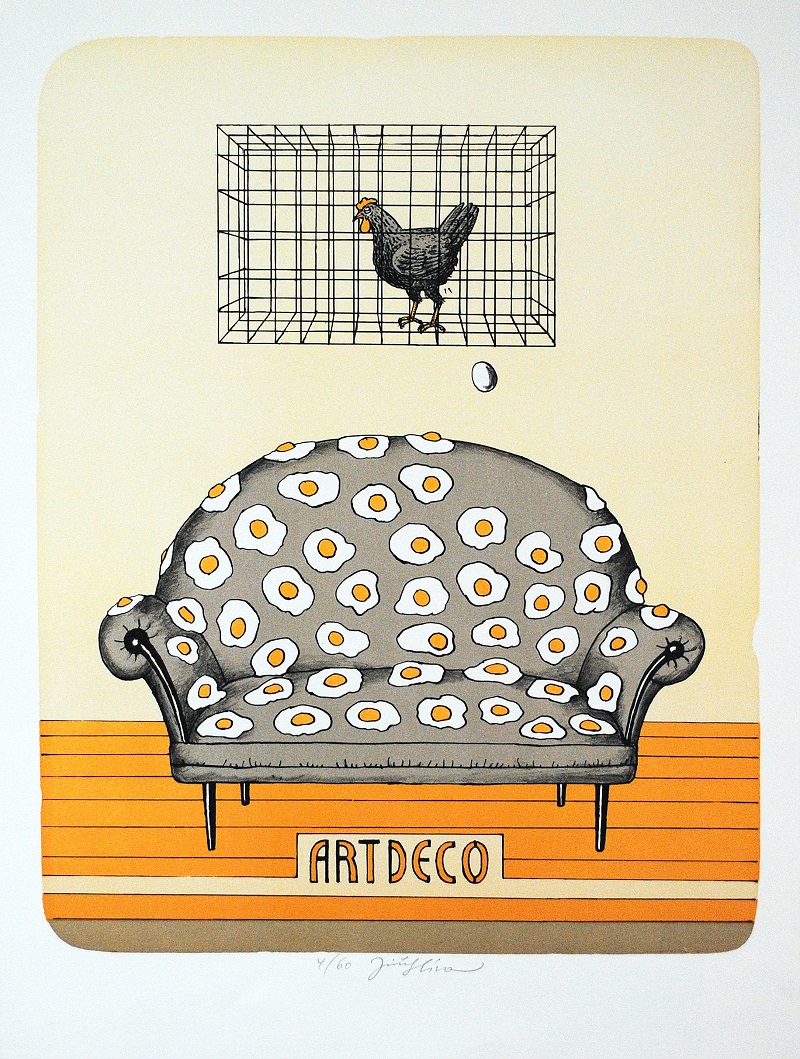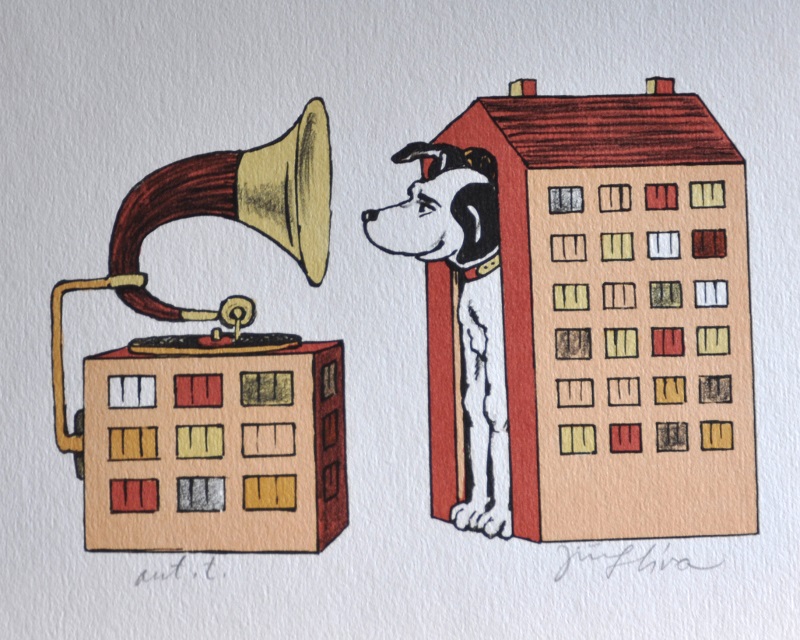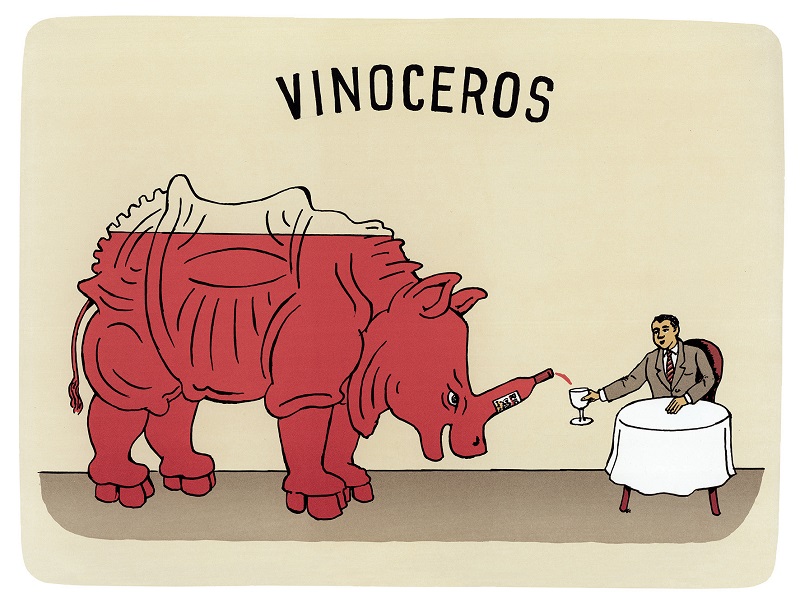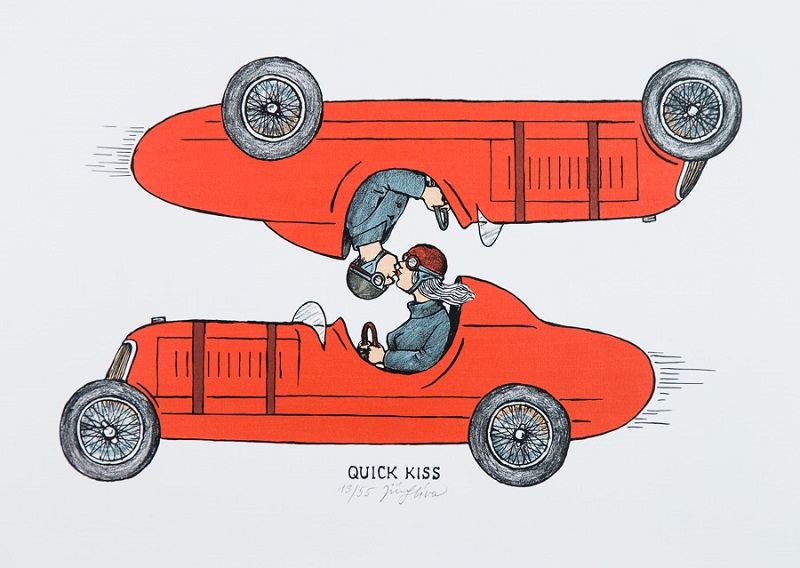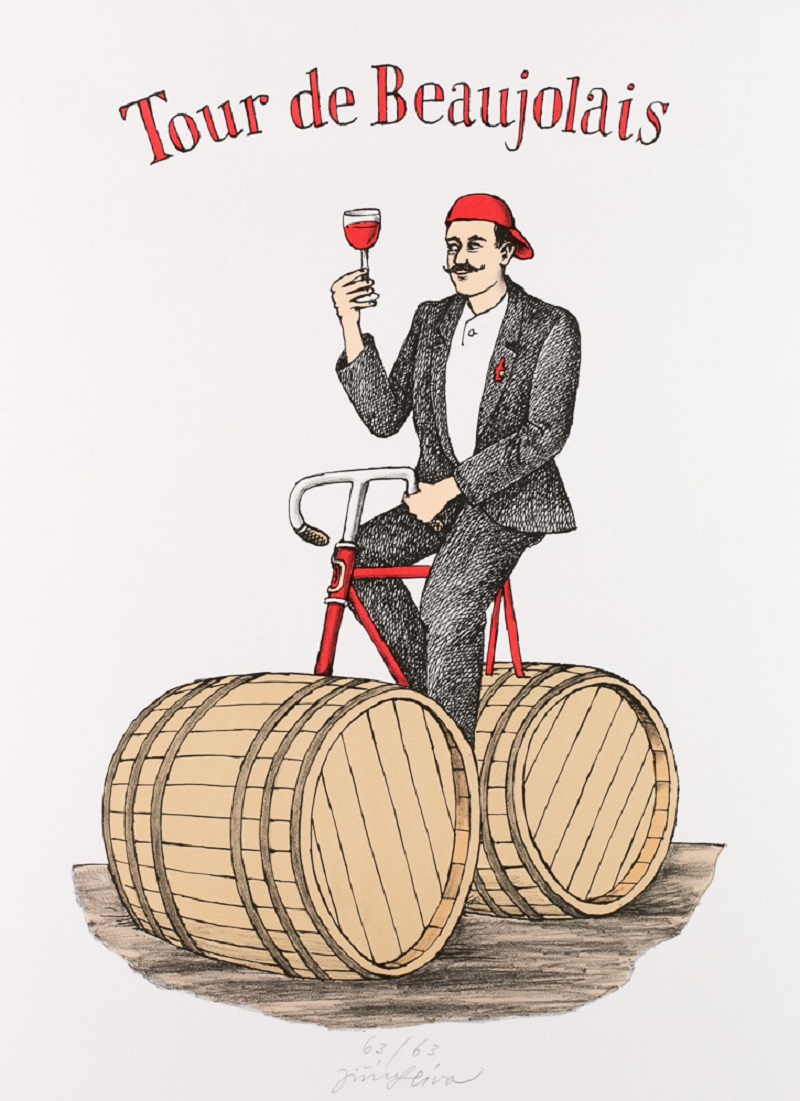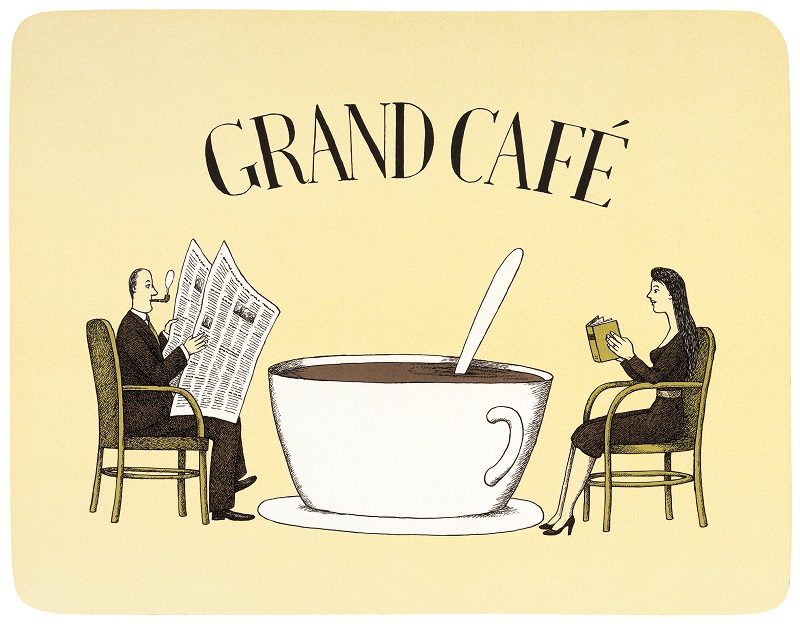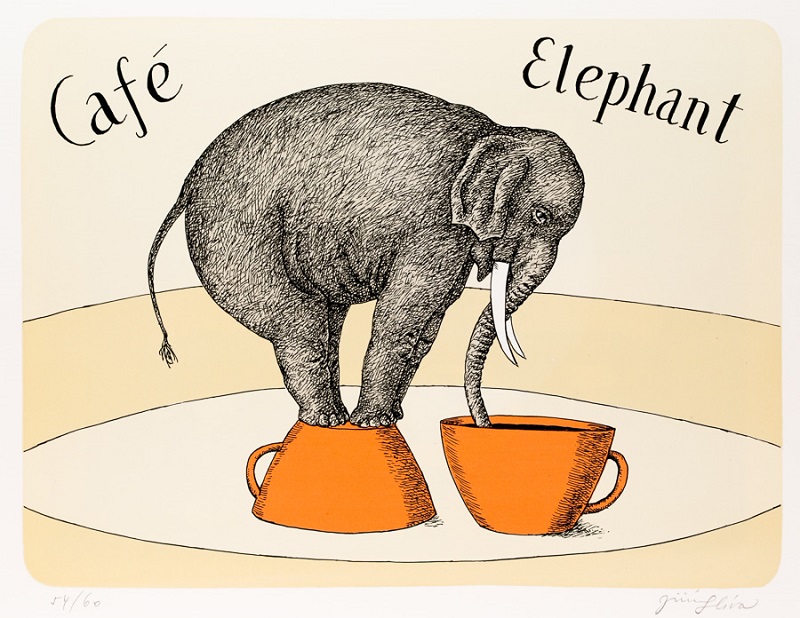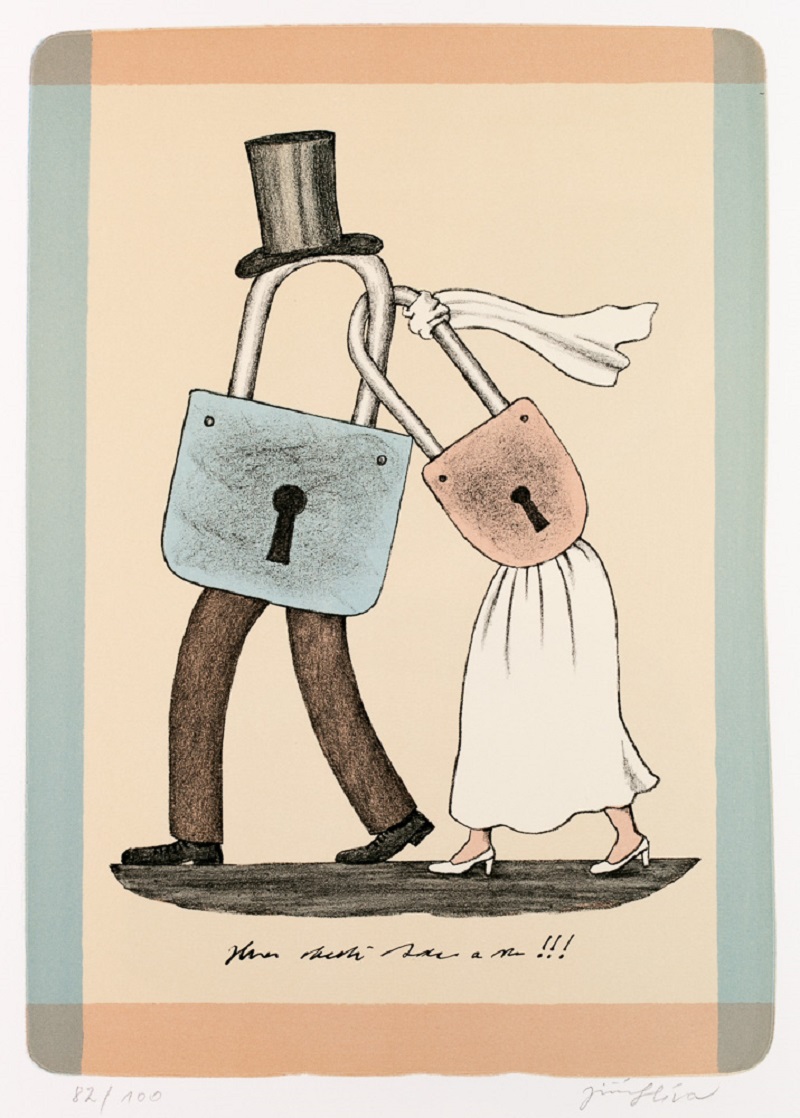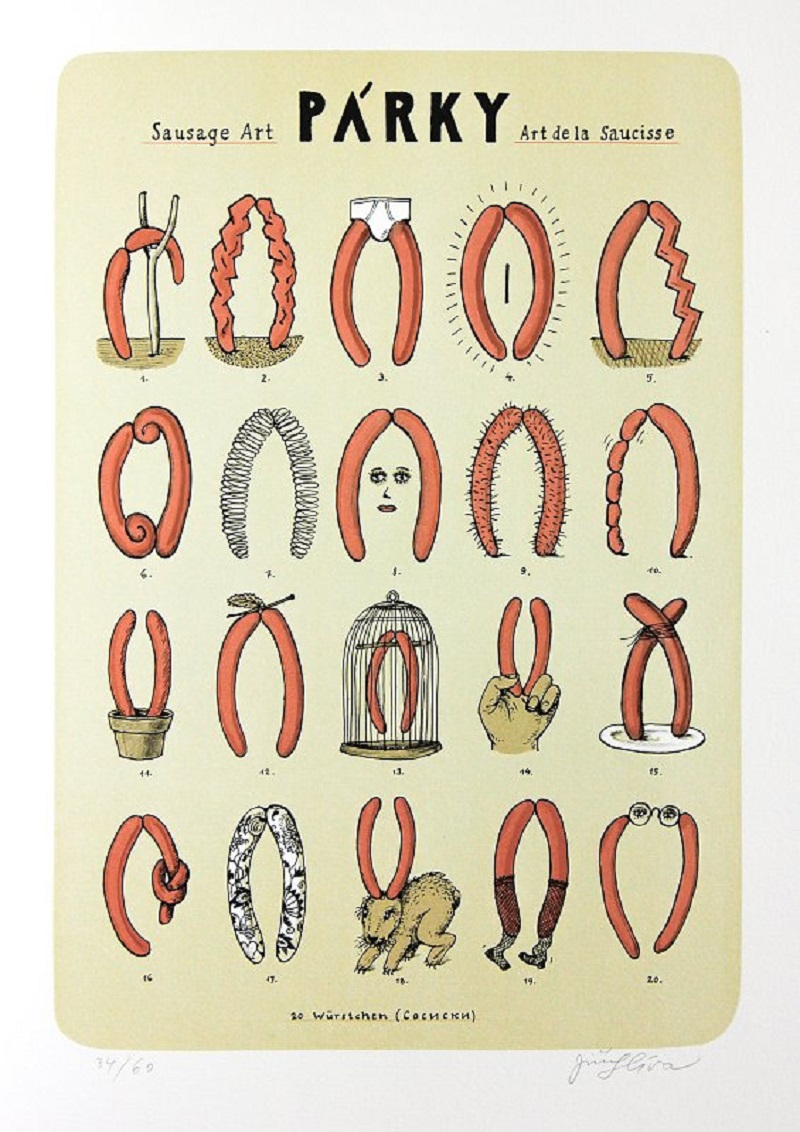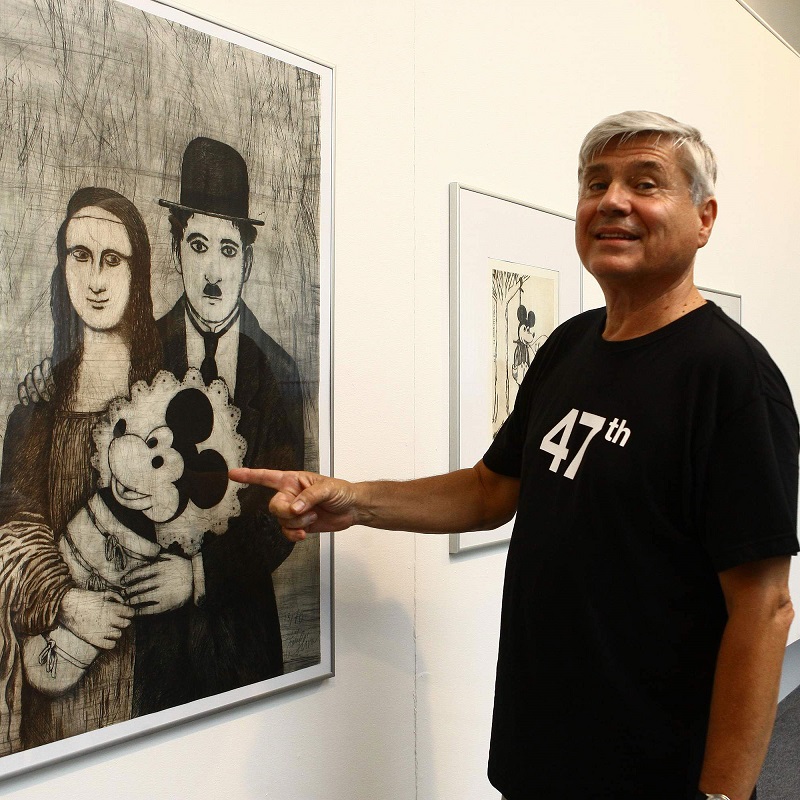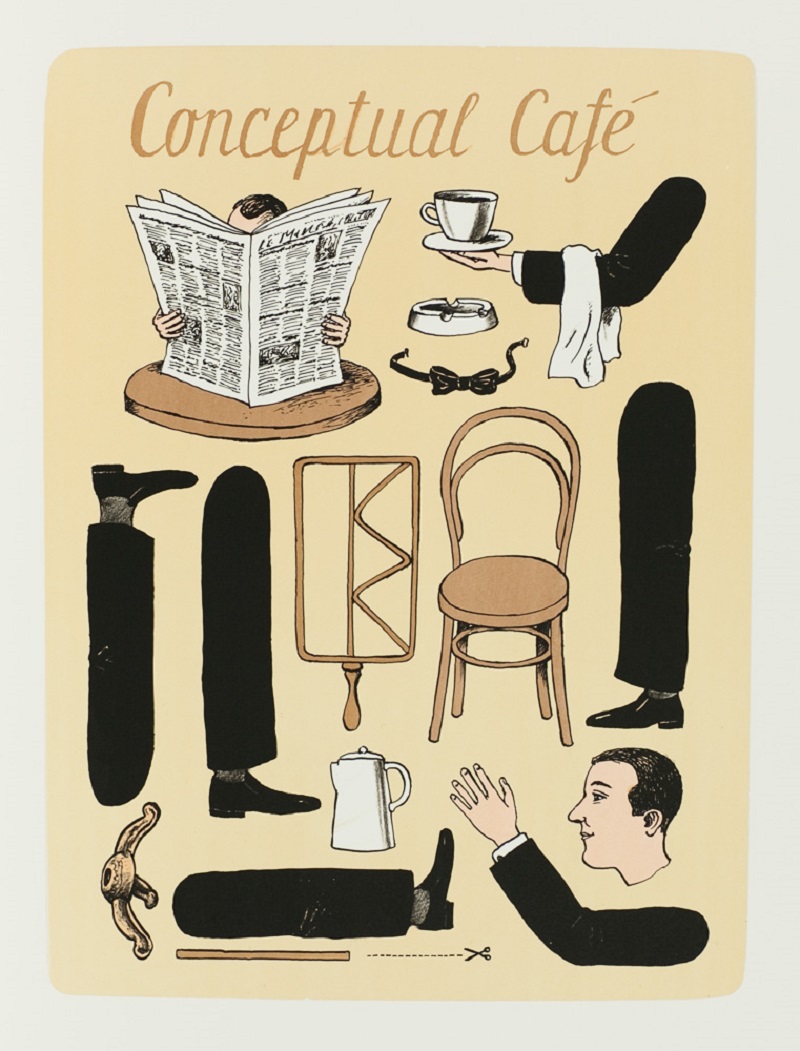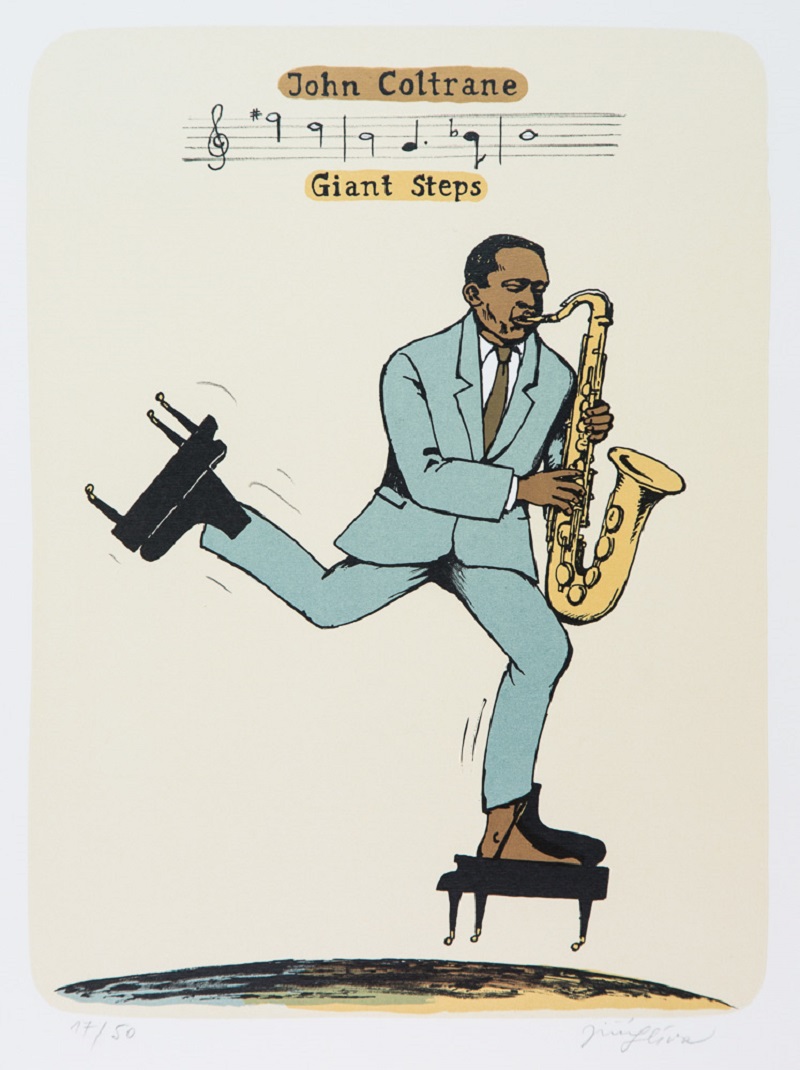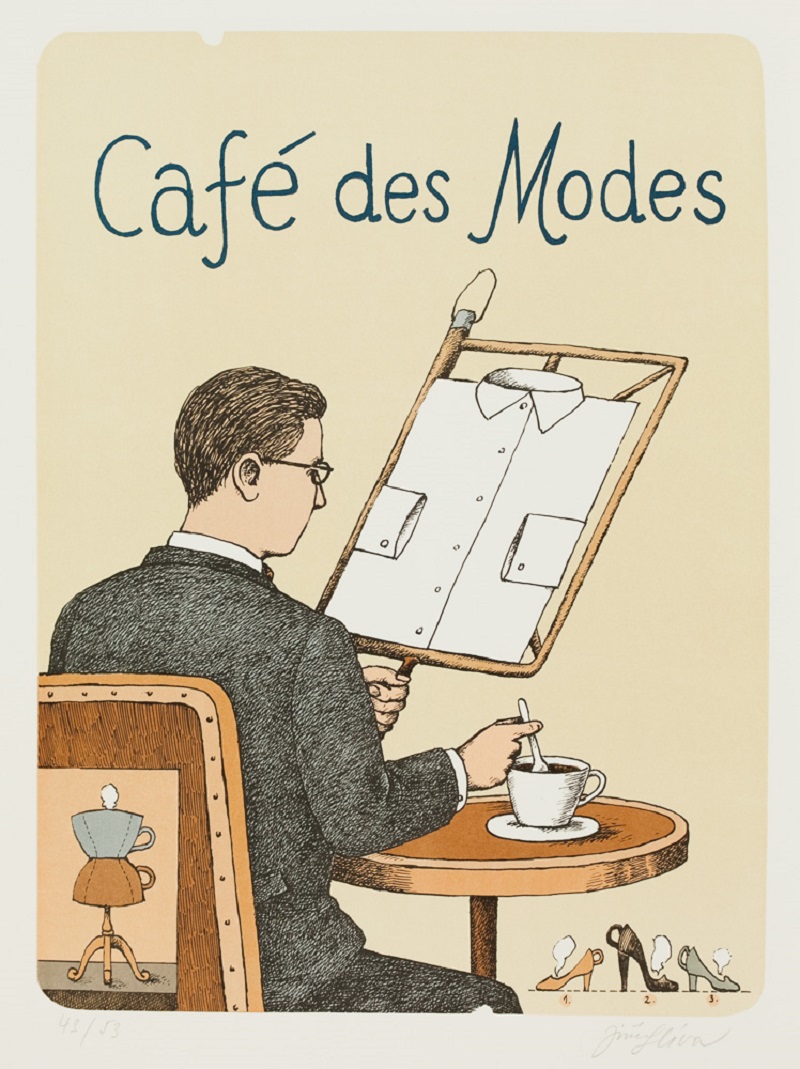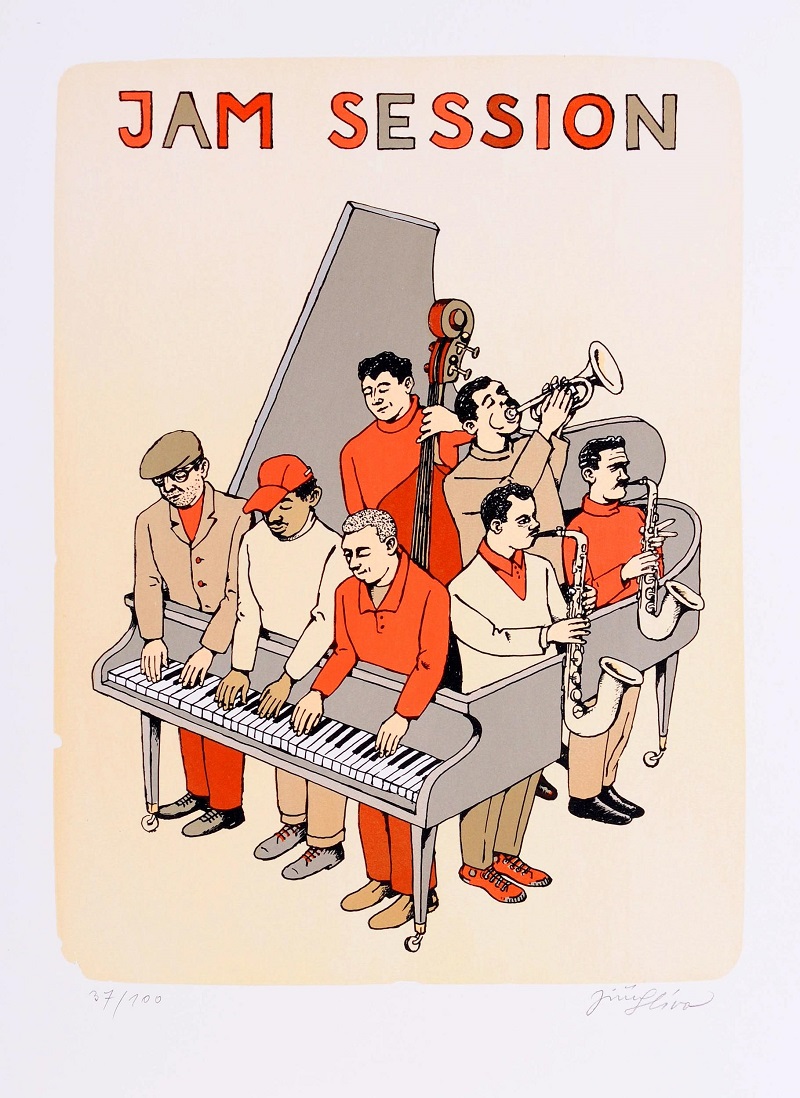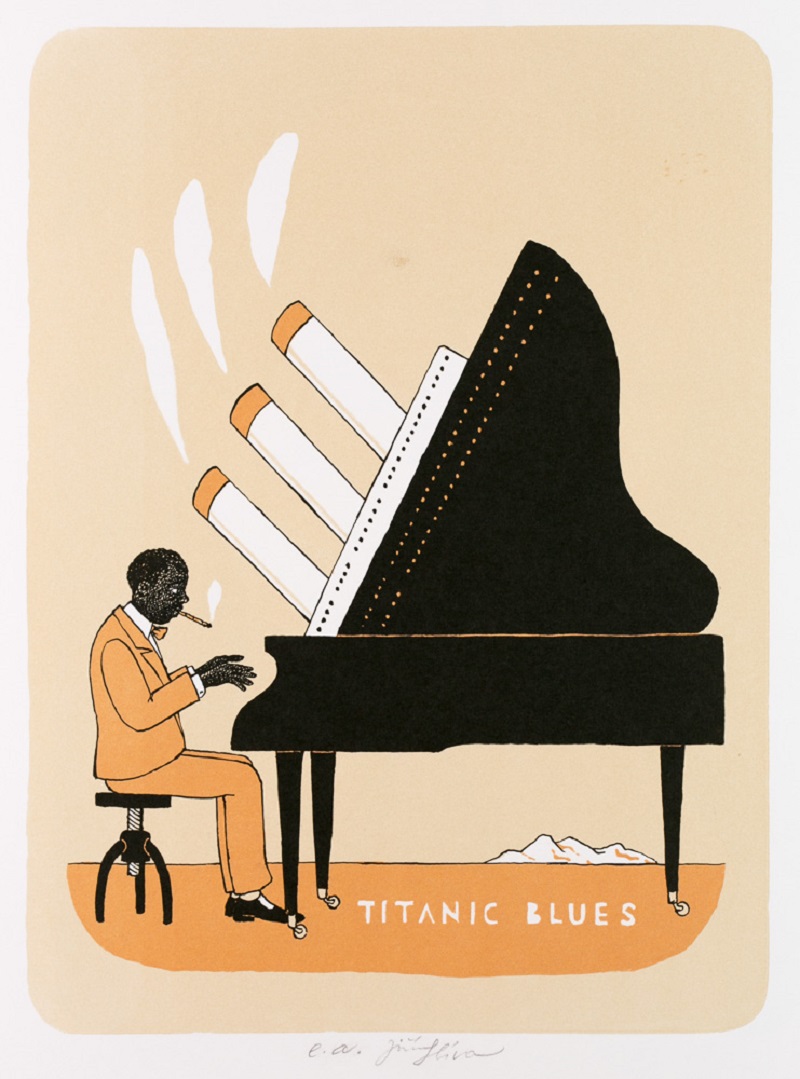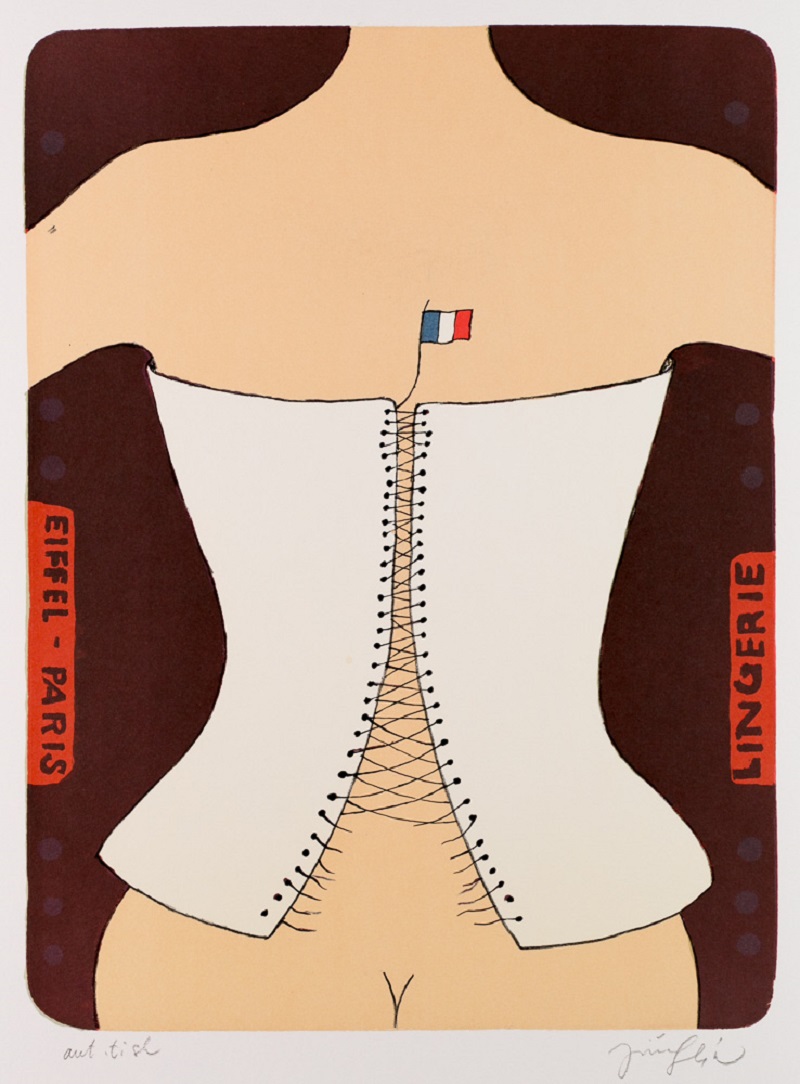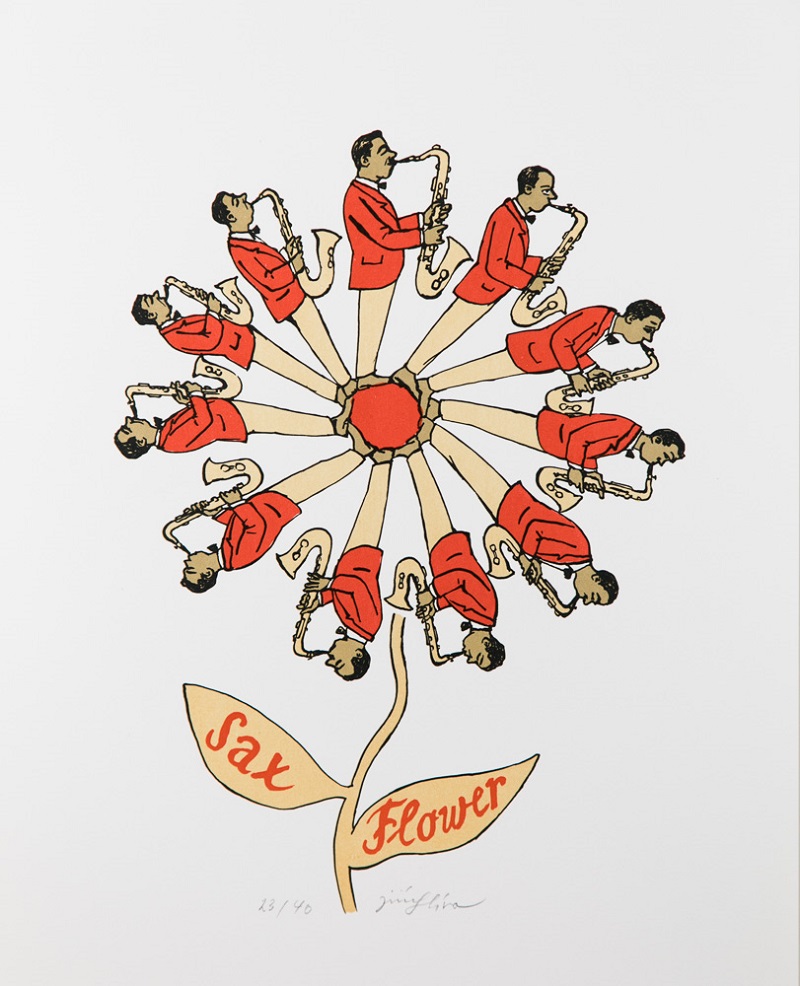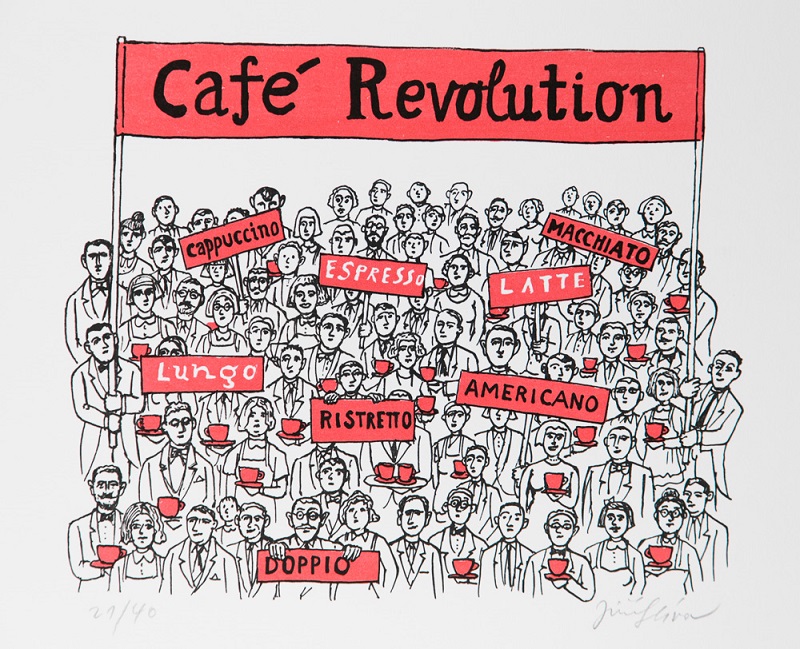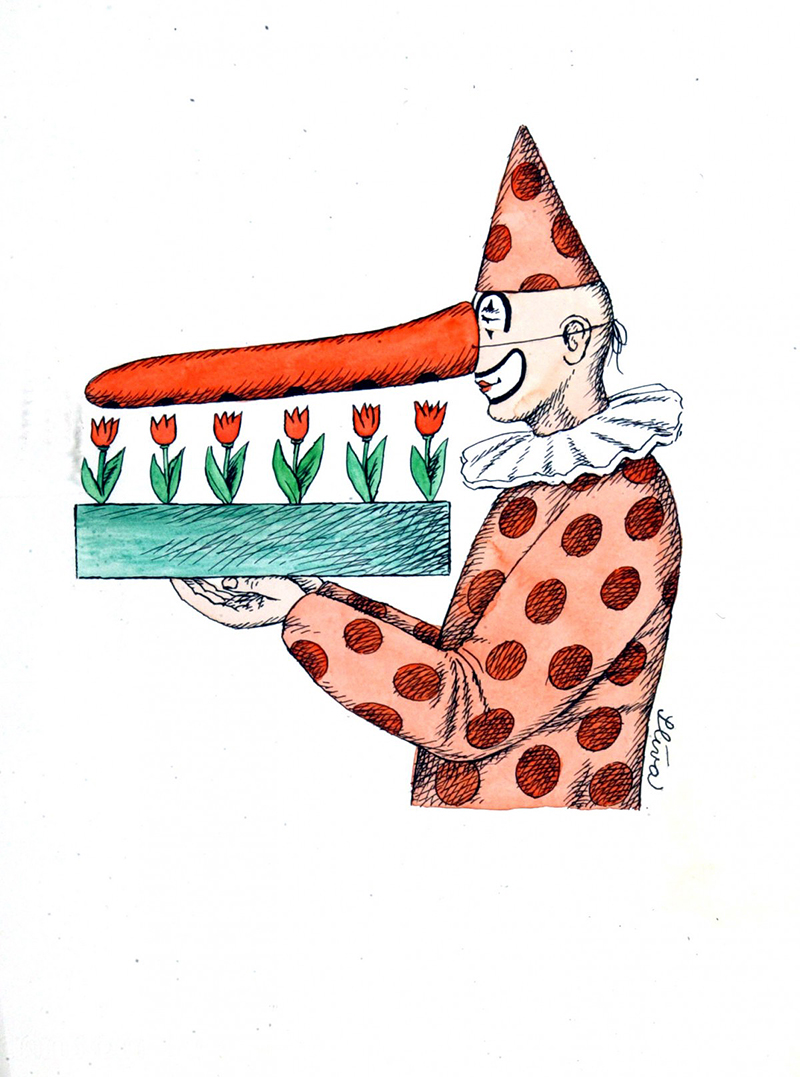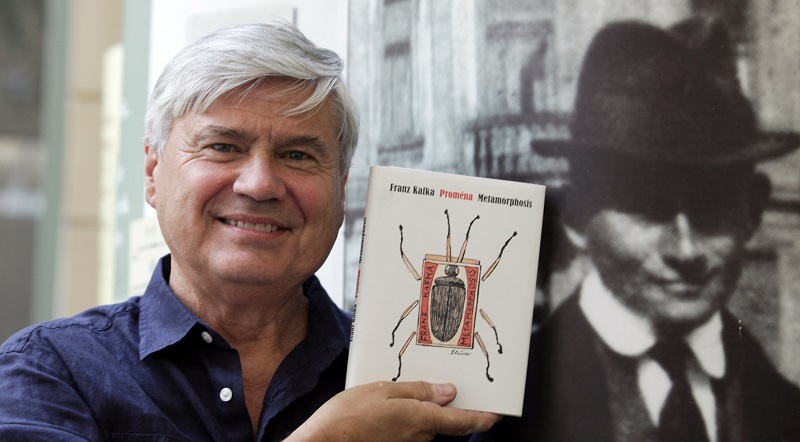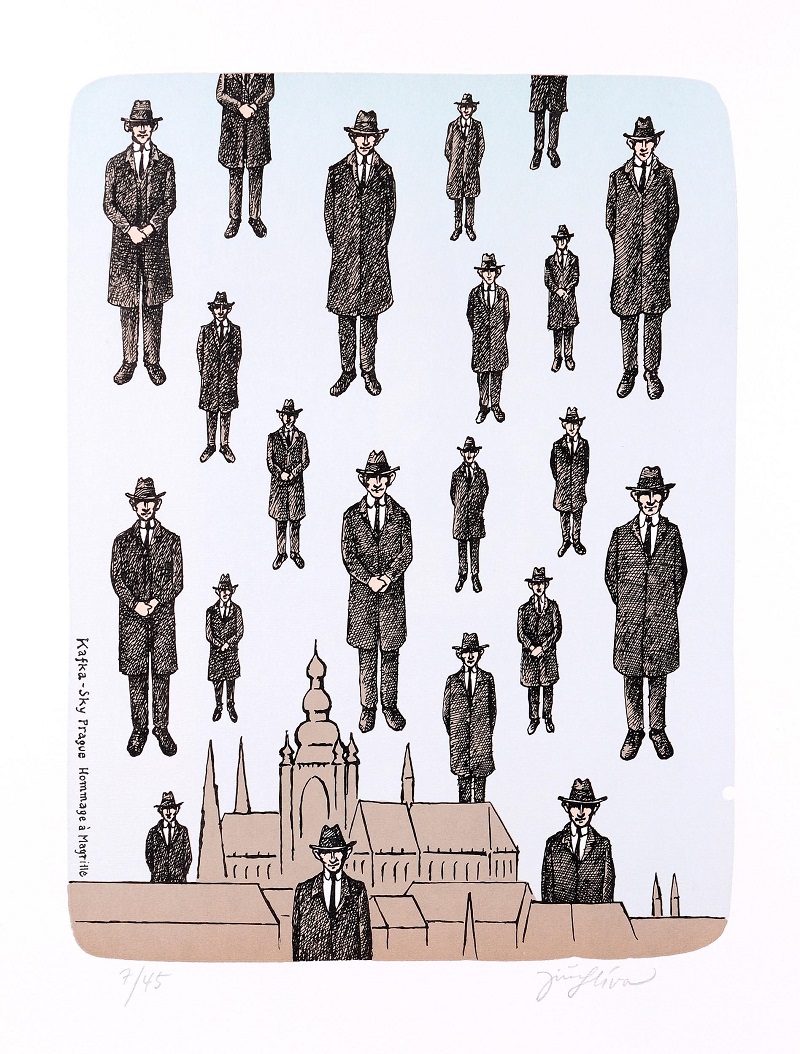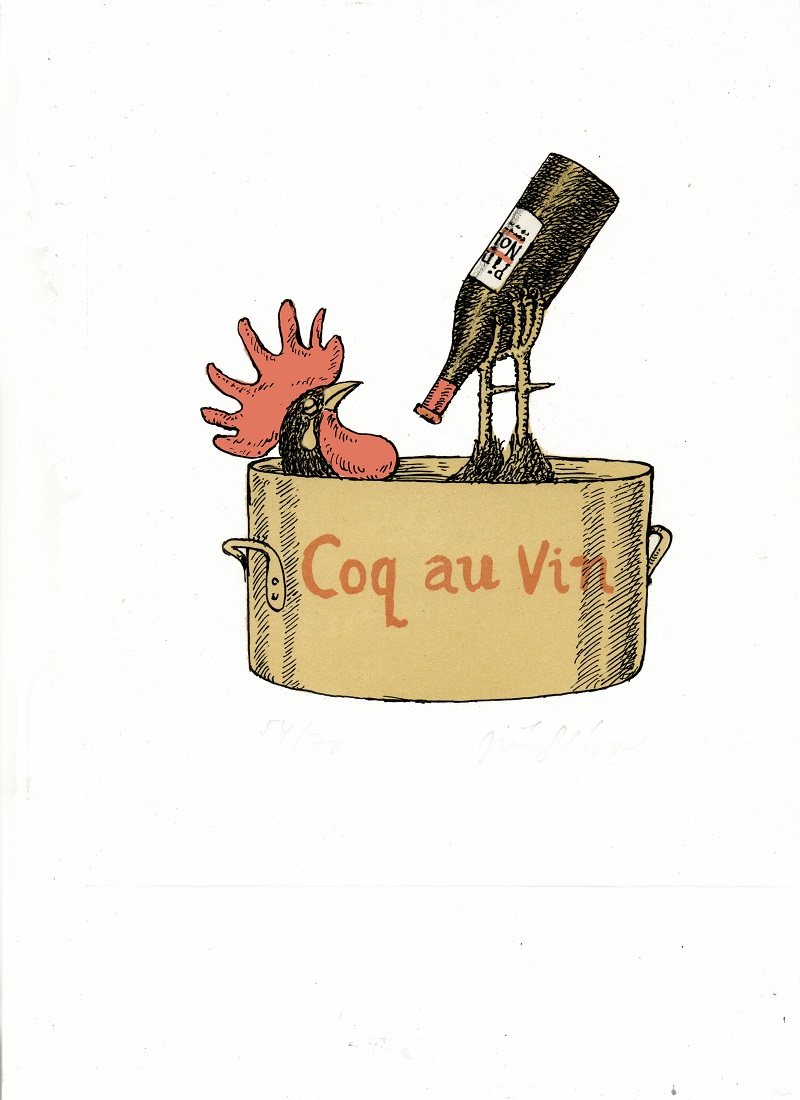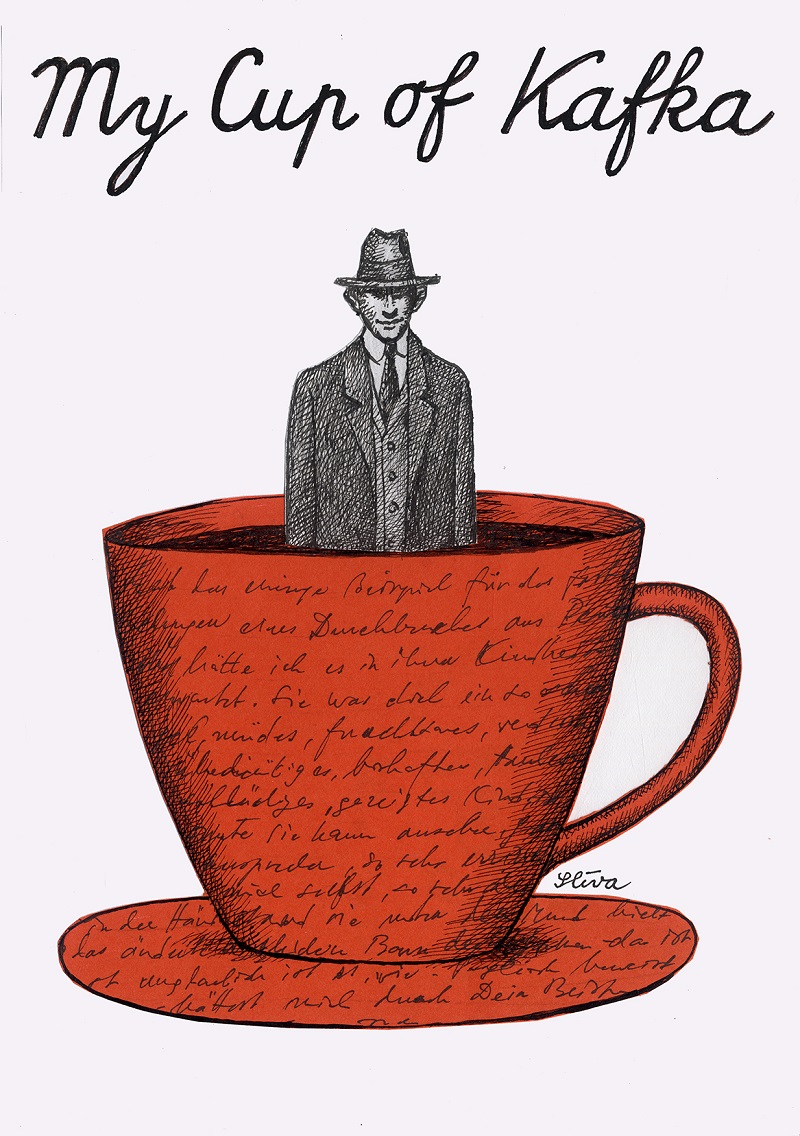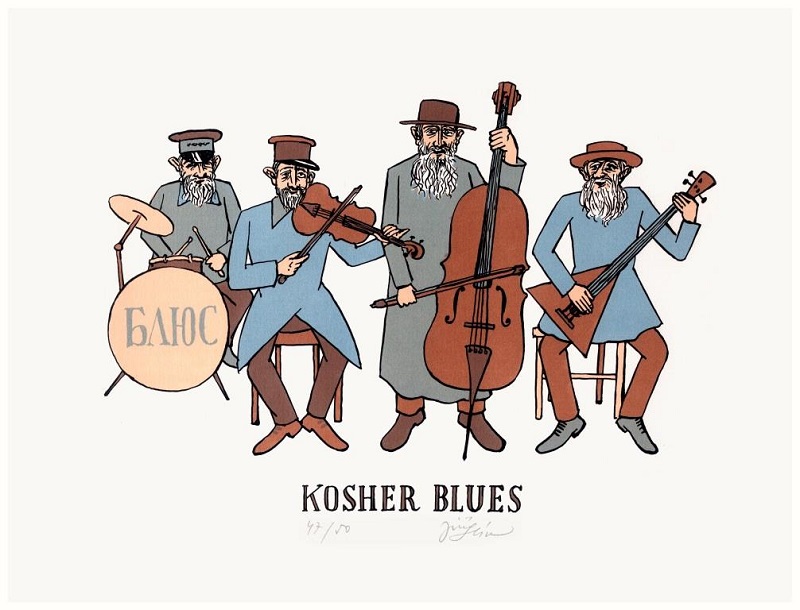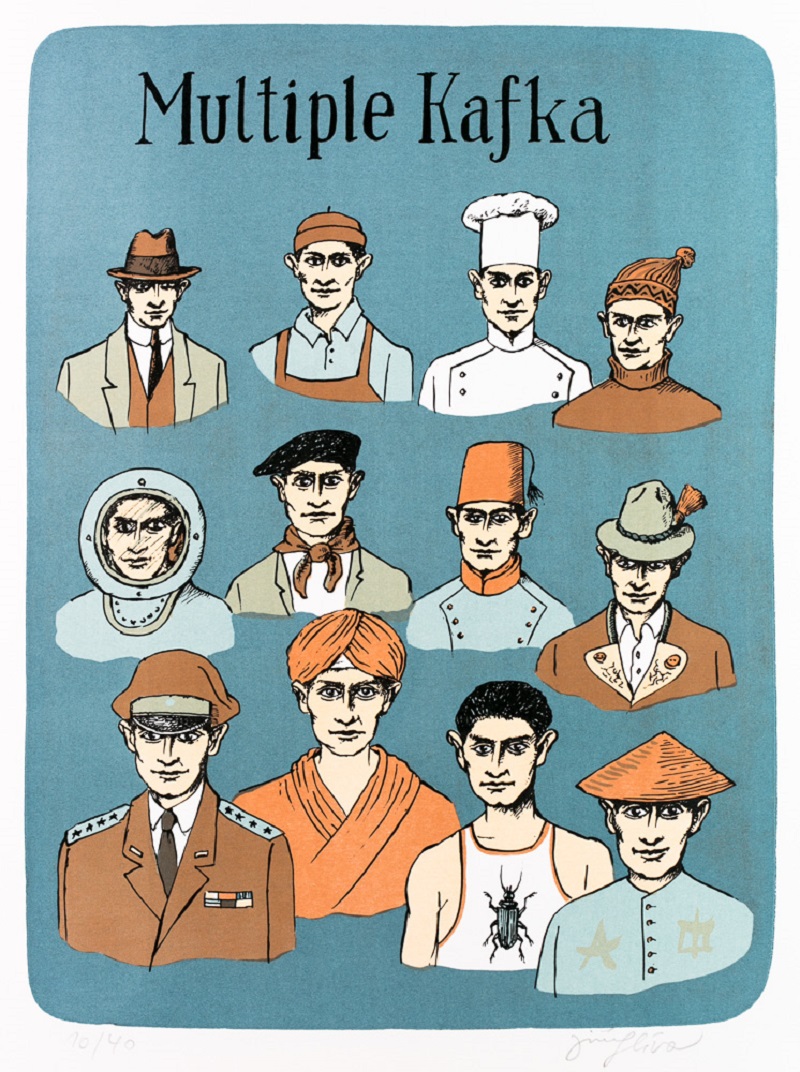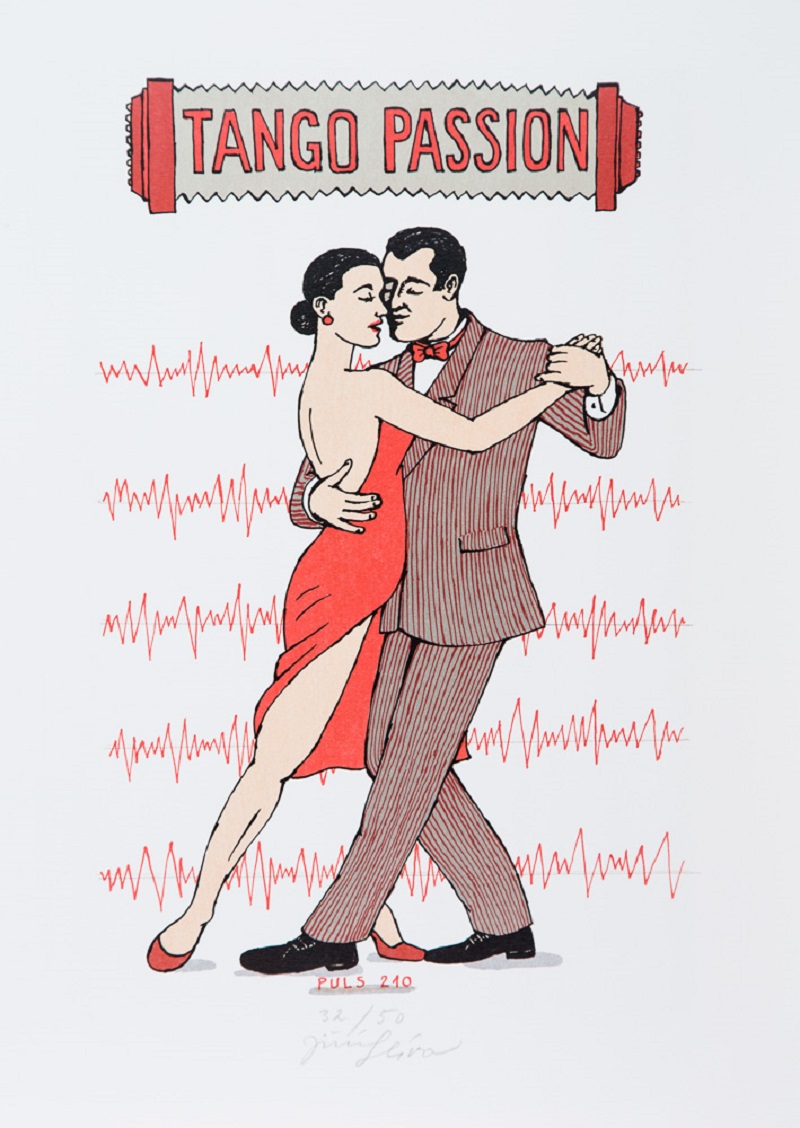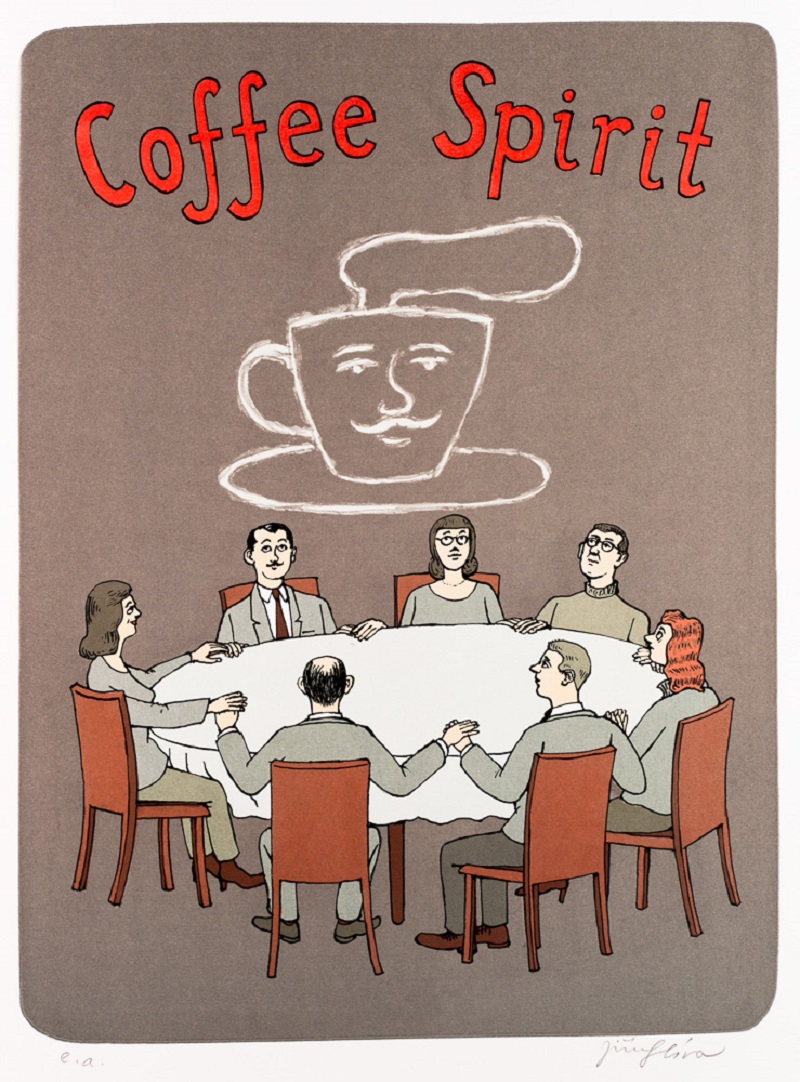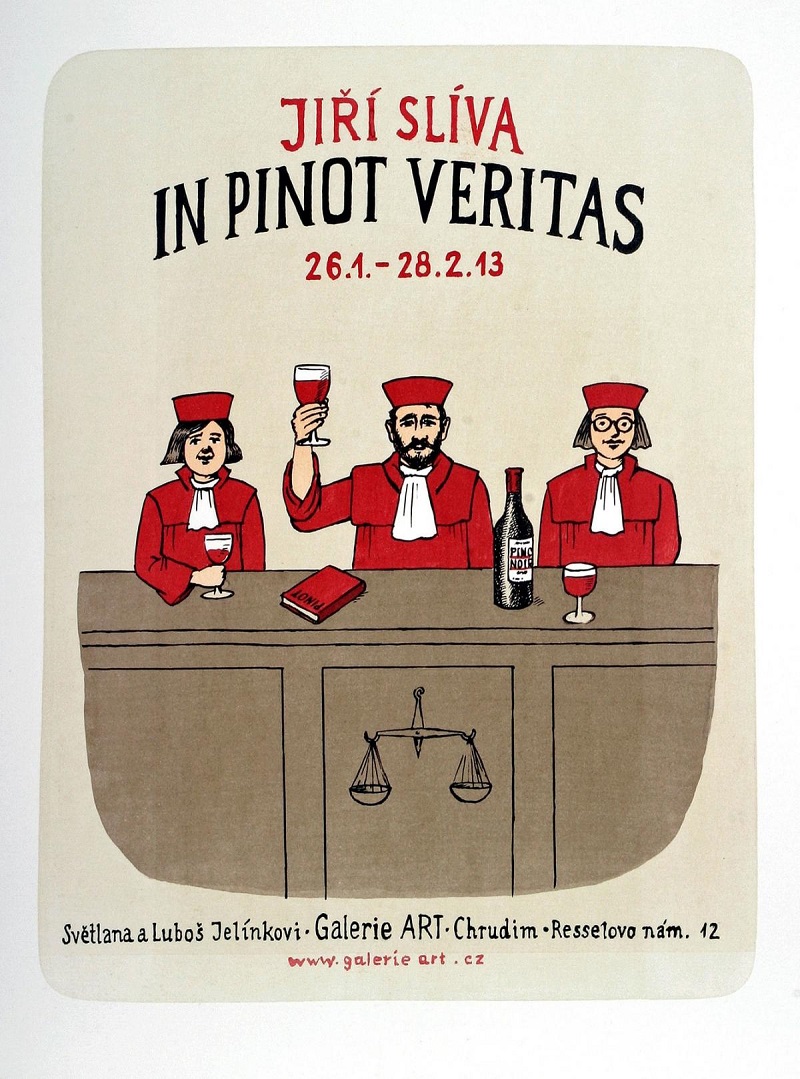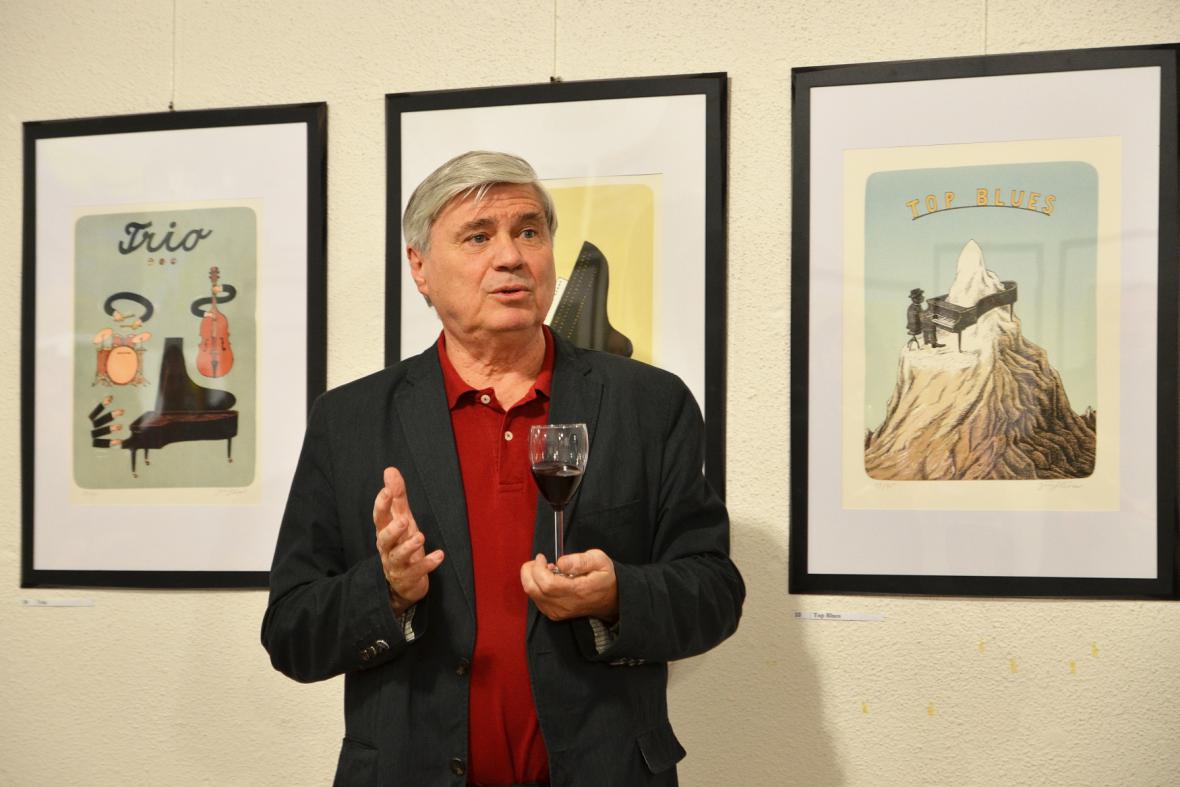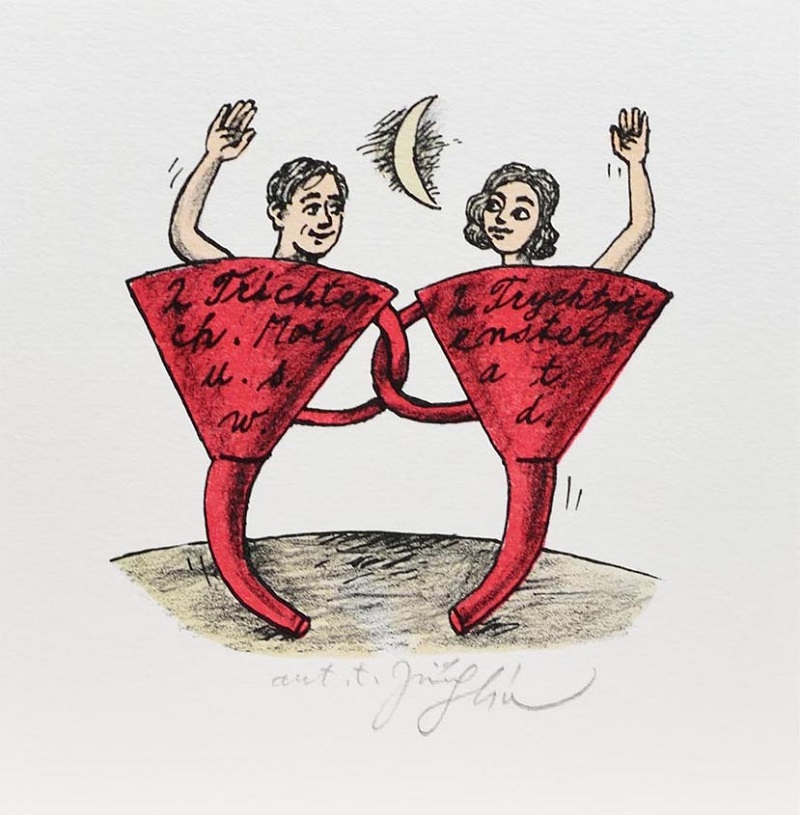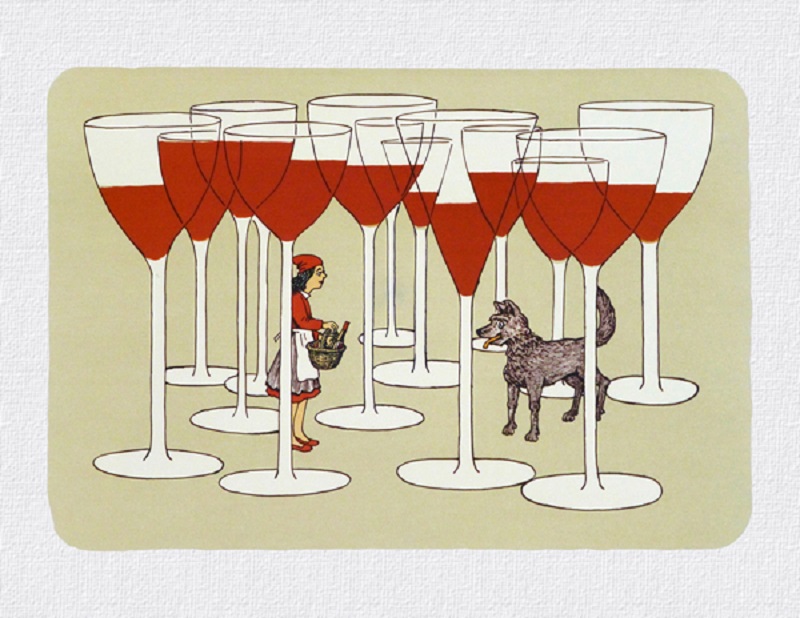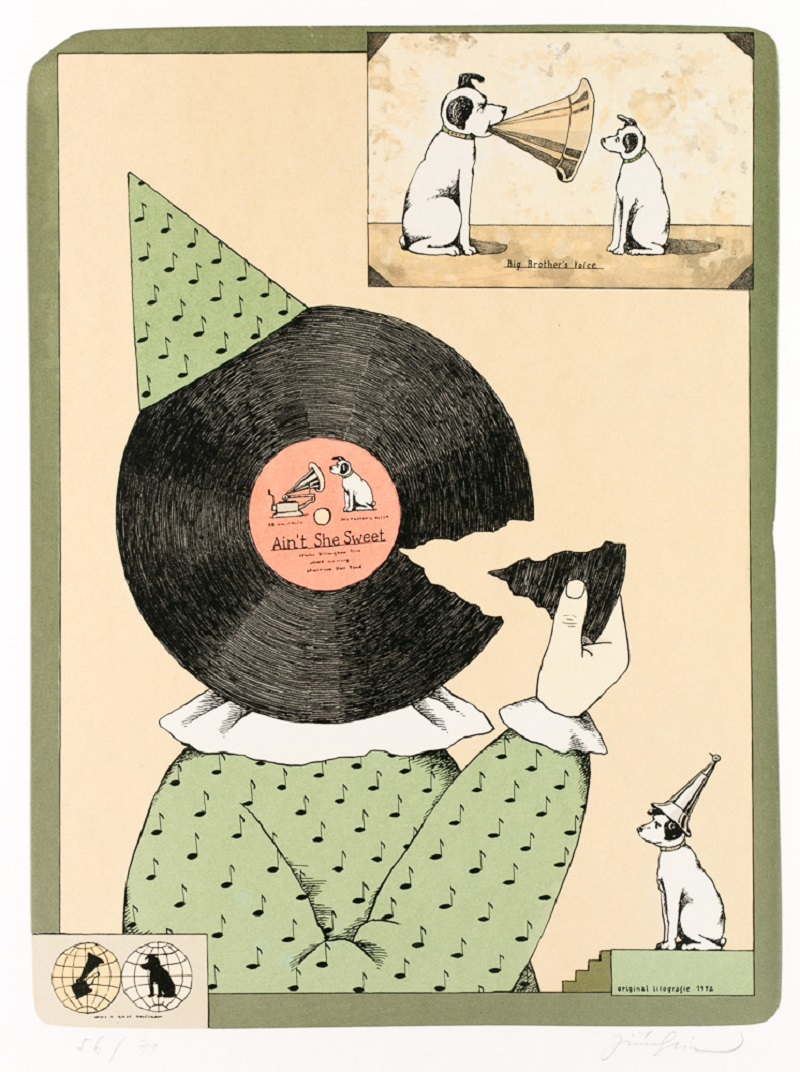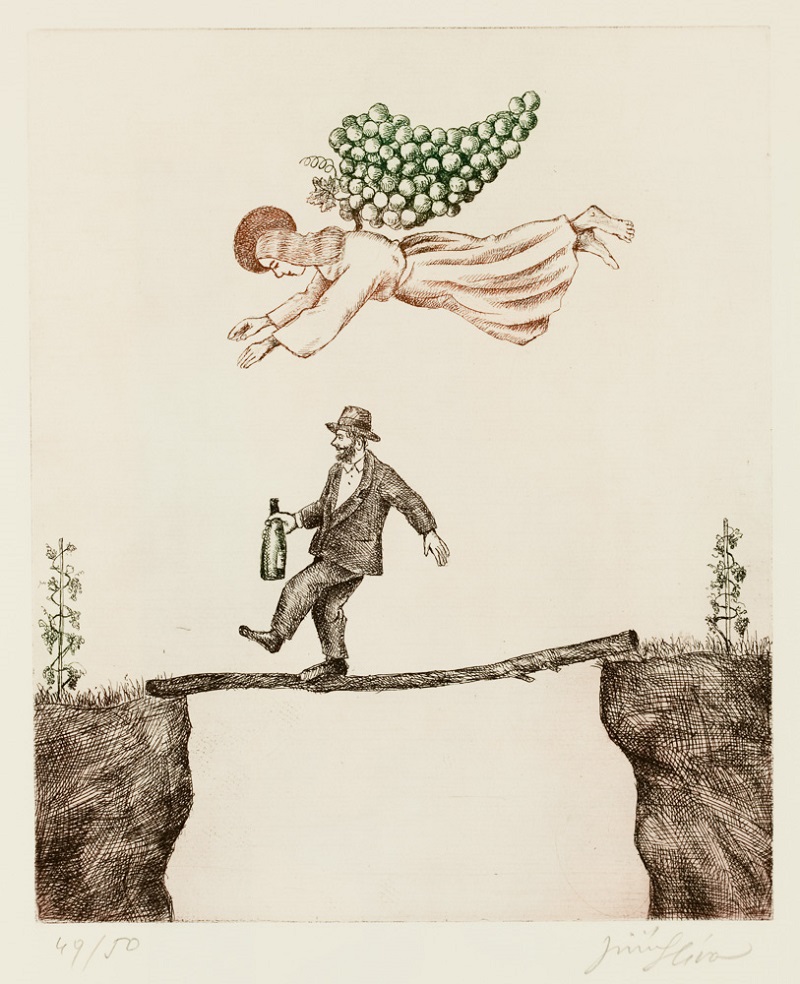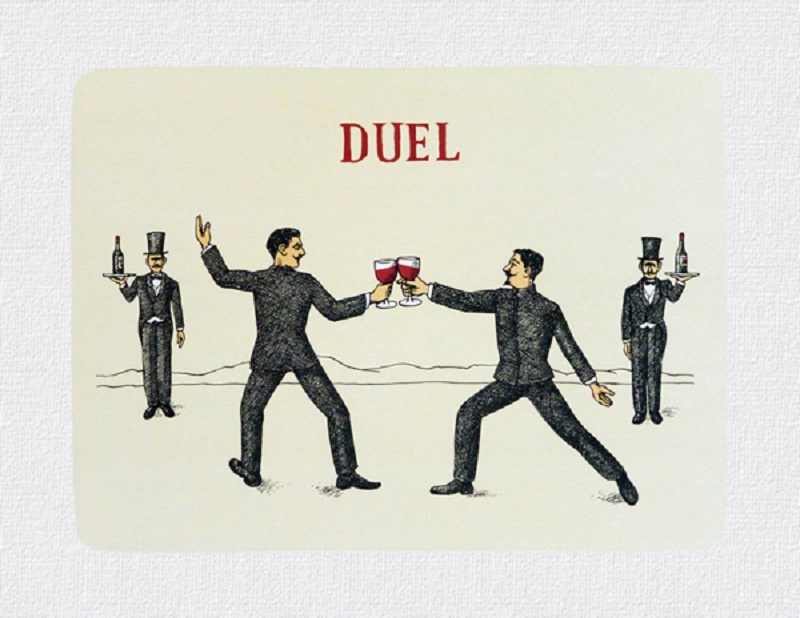 We hope you enjoyed today's post and learned something new! We know that you could spend hours, days, weeks and months finding some of this information yourselves – but at this website, we curate the best of what we find for you and place it easily and conveniently into one place. Please take a moment today to recognize our efforts and make a donation towards the operational costs of this site – your support keeps the site alive and keeps us searching for the best of our heritage to bring to you.
Remember, we rely solely on your donations to keep the project going.
Thank you in advance!
If you have not already subscribed to get TresBohemes.com delivered to your inbox, please use the form below now so you never miss another post.