Oh my goodness, have you ever seen anything so lovely? I am literally drooling over this one.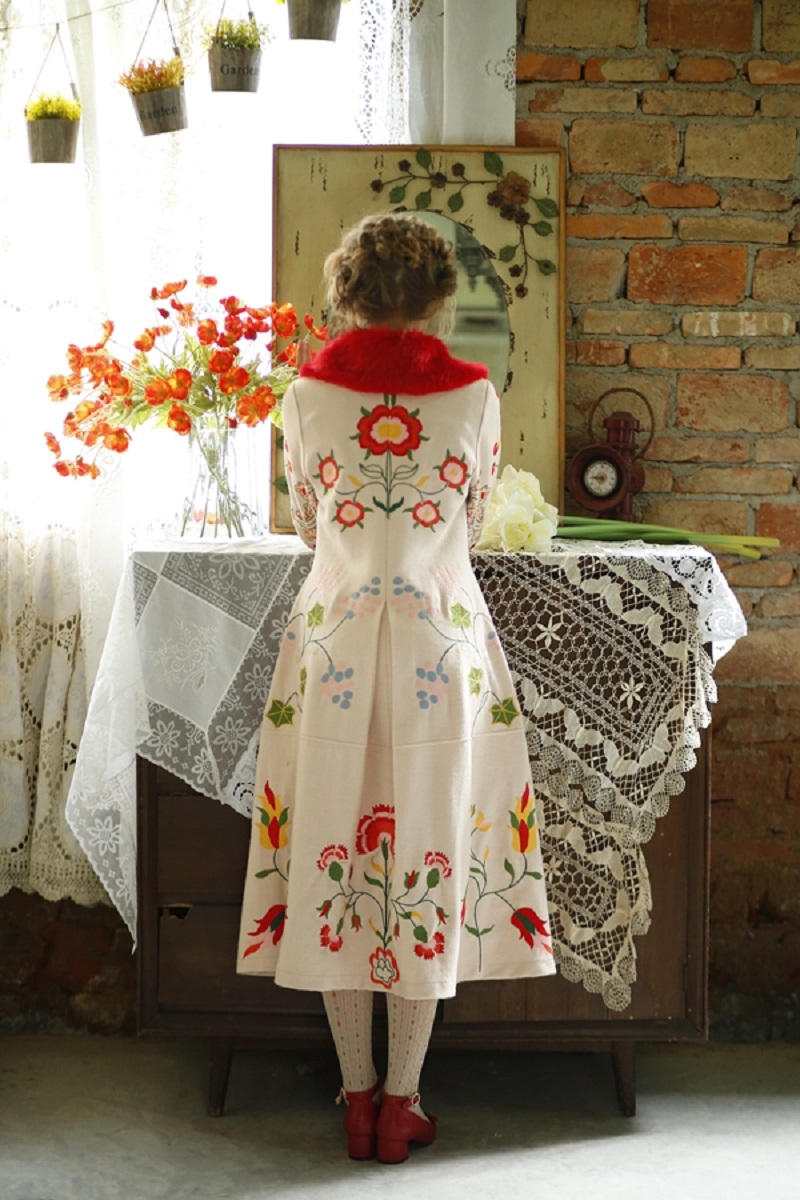 My friend Lynette embroiders and she's been playing with some Bohemian, Moravian and Slovak designs. Some of the items she creates are absolutely stunning…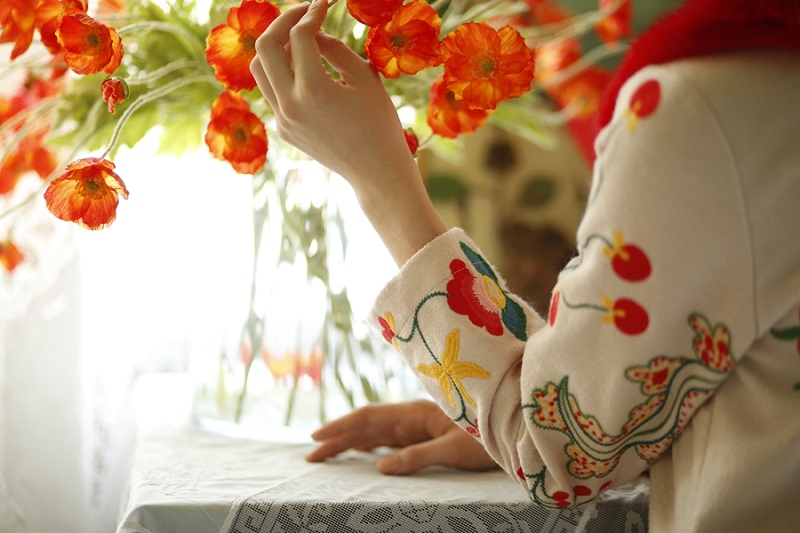 Like this beautiful coat.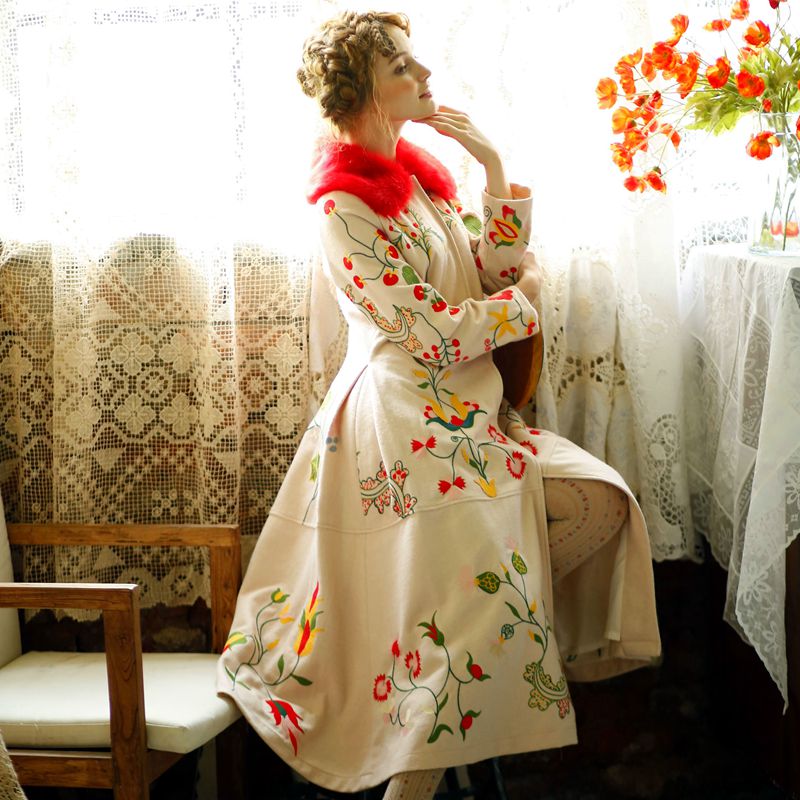 This coat is an eye-catcher.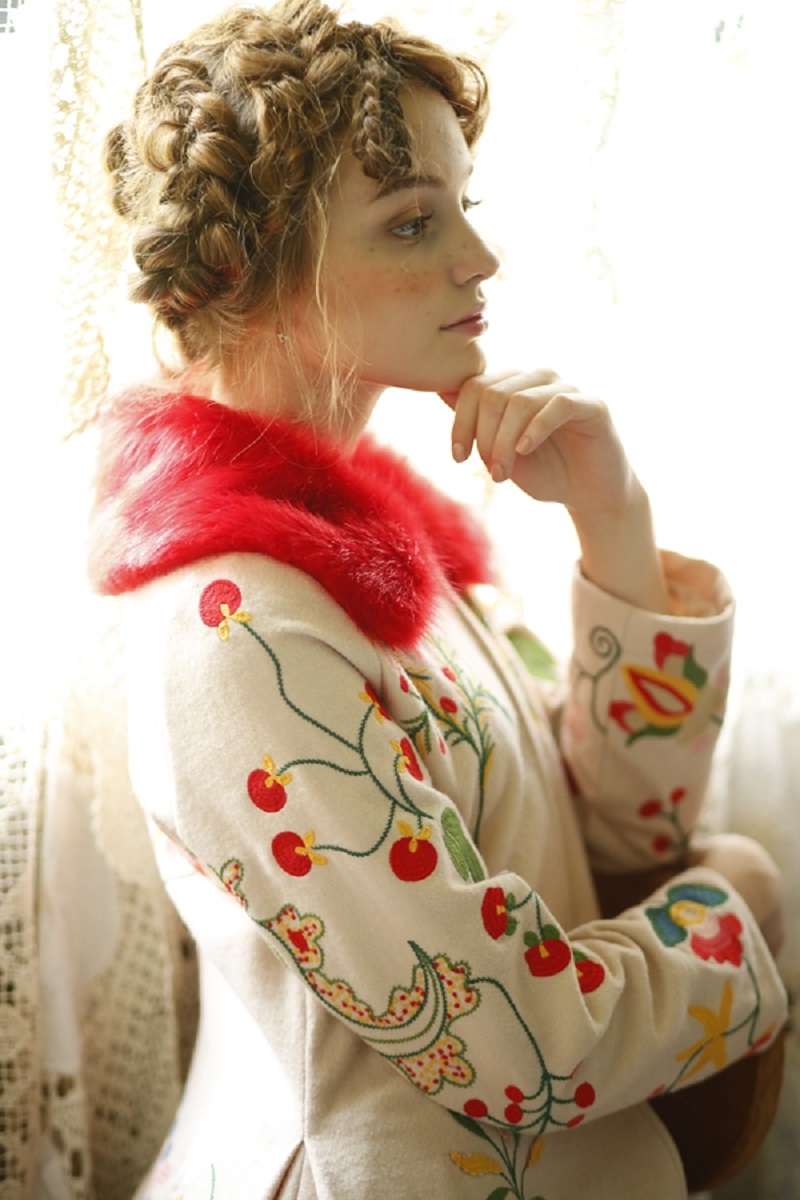 Have you ever seen anything like this lovely Czech inspired embroidered coat before?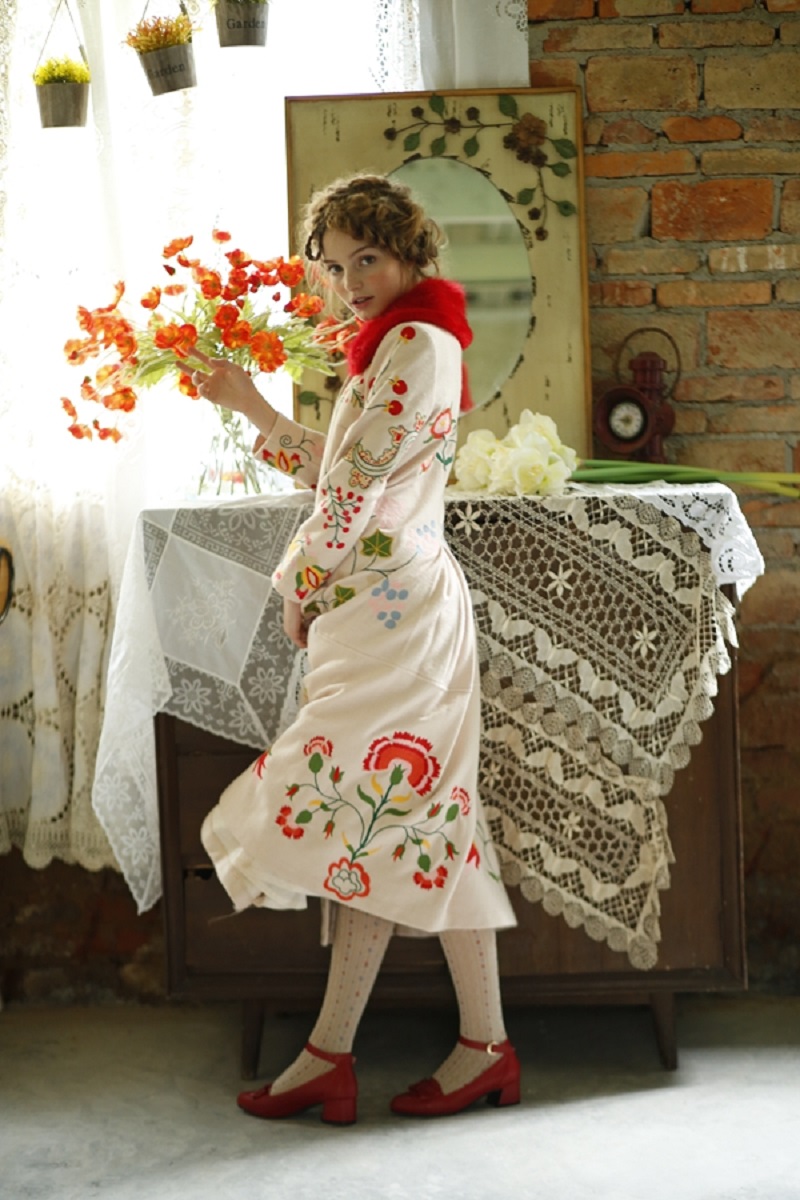 I'll let the pictures speak for themselves.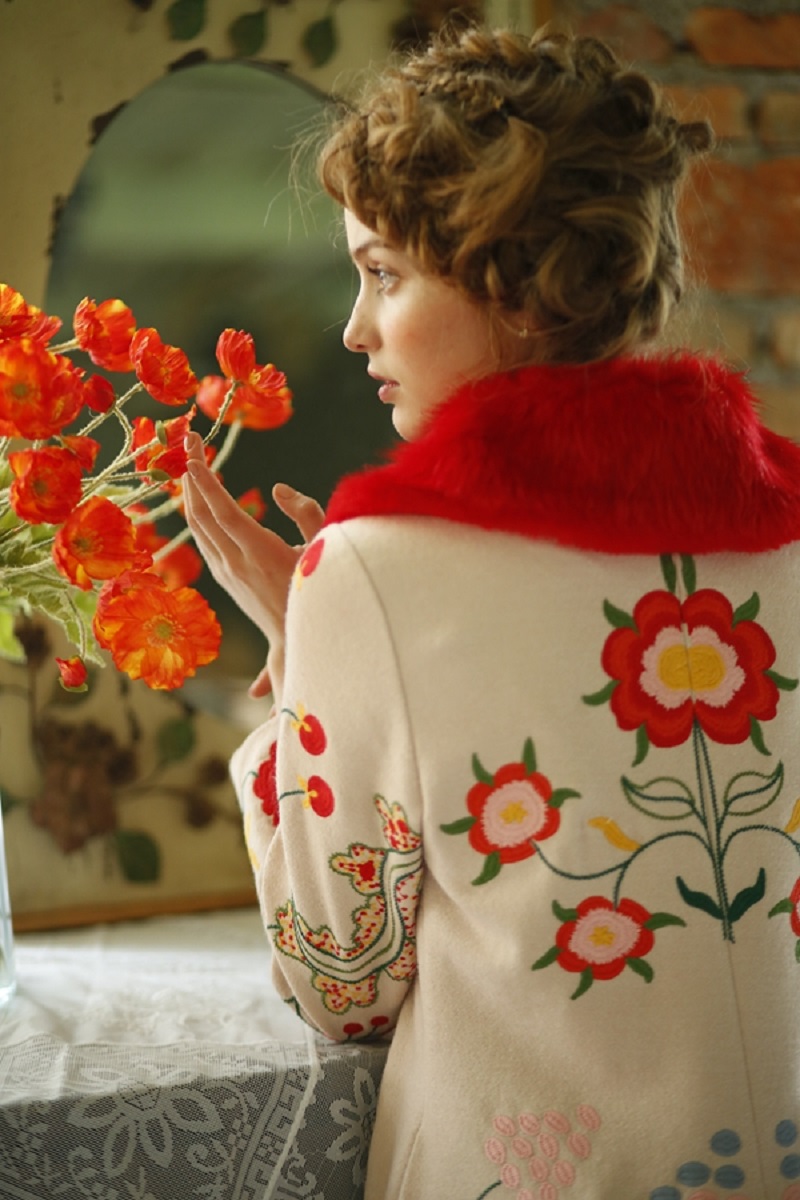 Isn't it absolutely stunning? I cannot get enough of looking at it.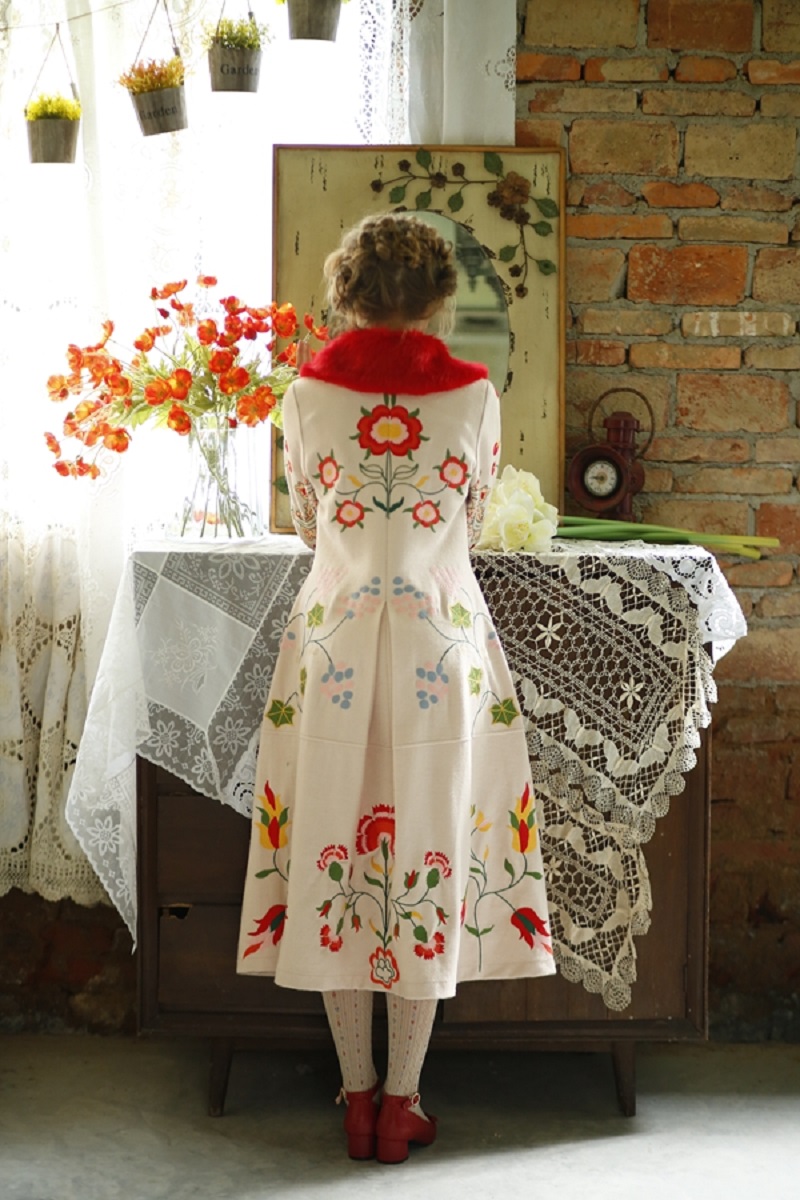 She is asking for $240 for this unique coat.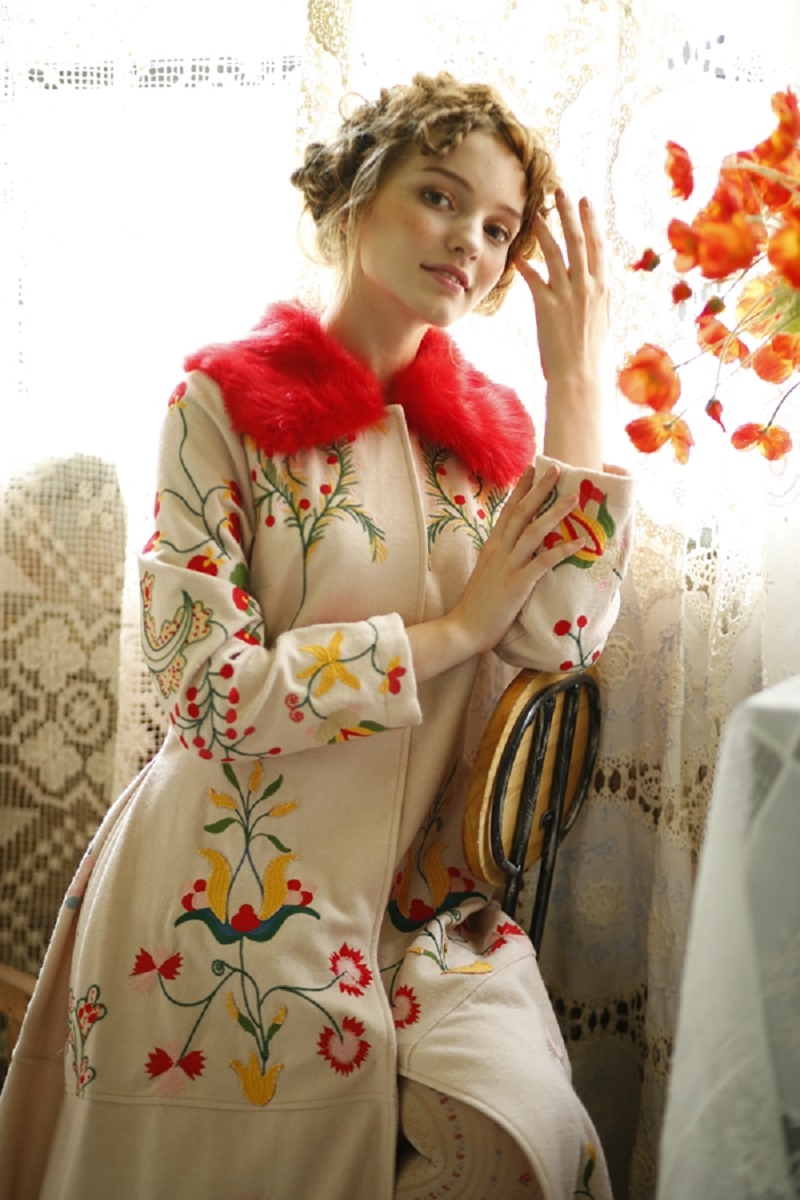 Keep in mind it's a one-of-a-kind high quality embroidery design and it's a soft woolen fabric.
The red fur collar is detachable from this Czech inspired embroidered coat. It is MEDIUM in size and the measurements are as follow (in centimeters):
Bust 91
Waist 84
Full length 121
Sleeve length 56
Hem 248
Shipping is $25 and the packet will take approx. 3 weeks to get to you.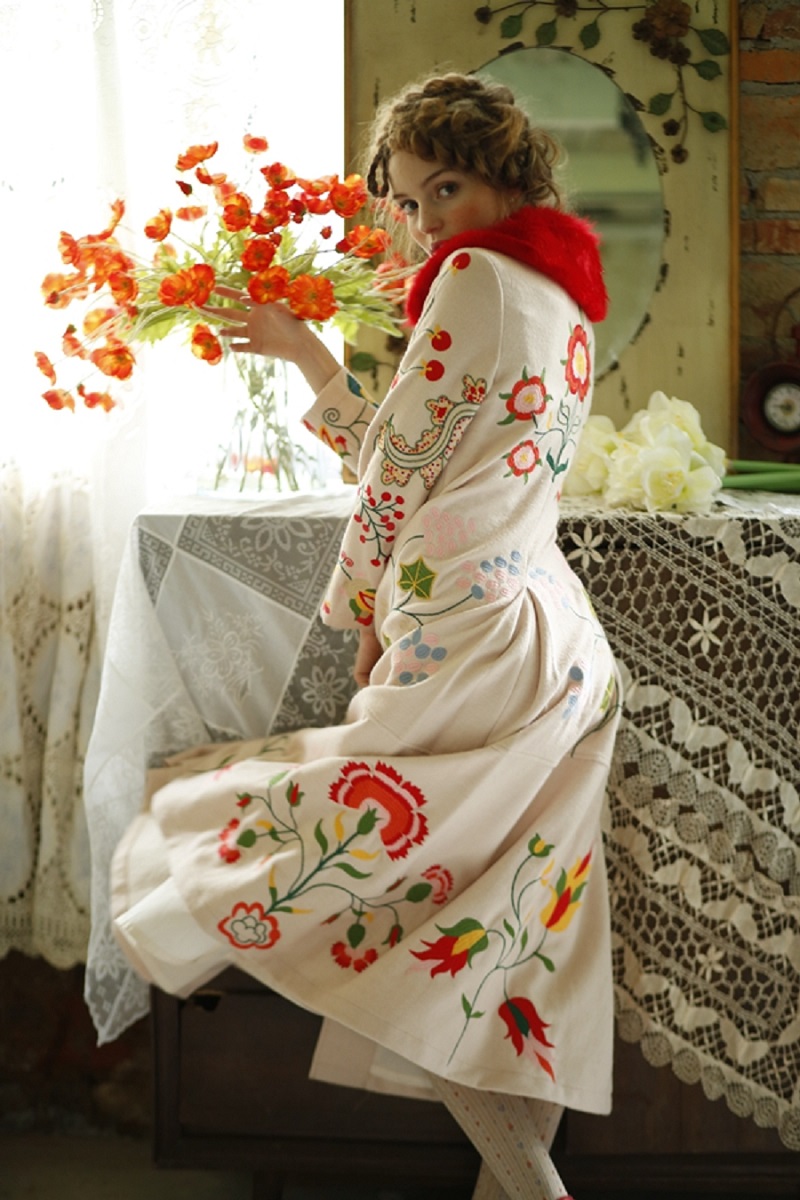 You can pay with credit card immediately CLICK HERE TO BUY NOW. (Sorry, sold)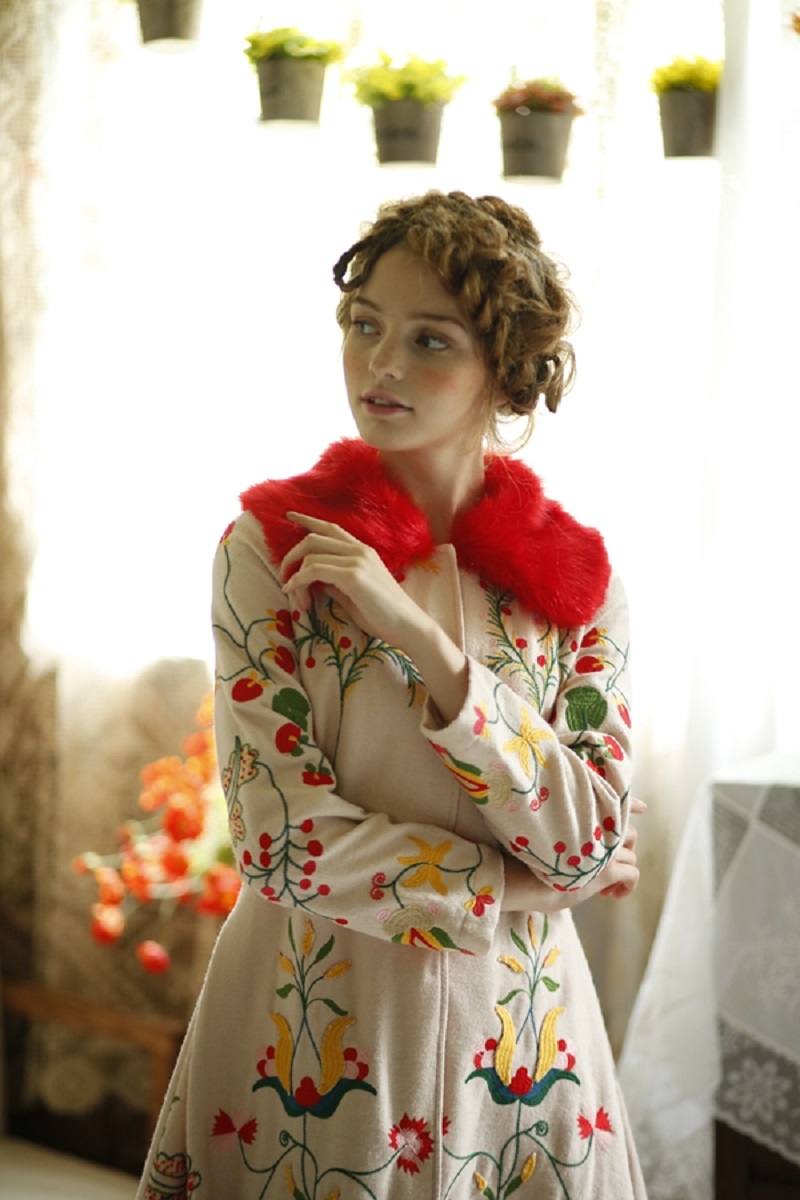 You'd better hurry because we don't know how long this beauty will last!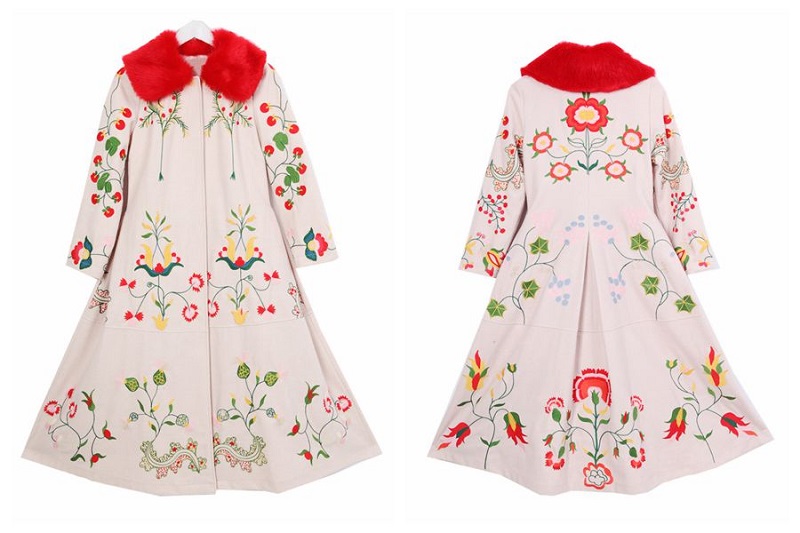 You can pay with credit card immediately CLICK HERE TO BUY NOW. (Sorry, sold)
We know that you could spend hours, days, weeks and months finding some of this information yourselves – but at this website, we curate the best of what we find for you and place it easily and conveniently into one place. Please take a moment today to recognize our efforts and make a donation towards the operational costs of this site – your support keeps the site alive and keeps us searching for the best of our heritage to bring to you.

Remember, we rely solely on your donations to keep the project going.
Thank you in advance!
If you have not already subscribed to get TresBohemes.com delivered to your inbox, please use the form below now so you never miss another post.