While American children may nostalgically remember how handy their Swiss Army knife may have come in, certainly almost all Czech children remember their Czech fish knife. It was inexpensive, had a very nice shape, and it was easy to open, close and cut. Fancier multi-blade knives with additional equipment came much later.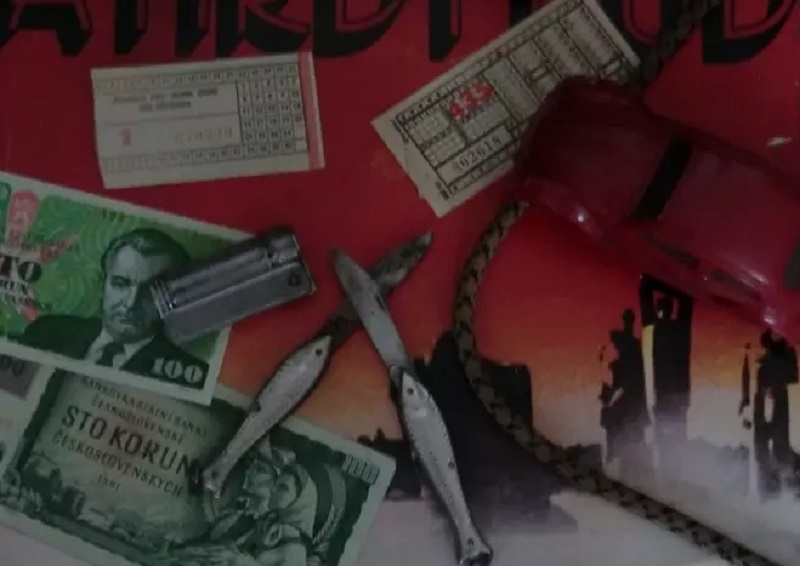 The so-called "Rybička" or "little fish", a pocket folding knife whose handle is shaped like a fish, complete with scales, fins and tail.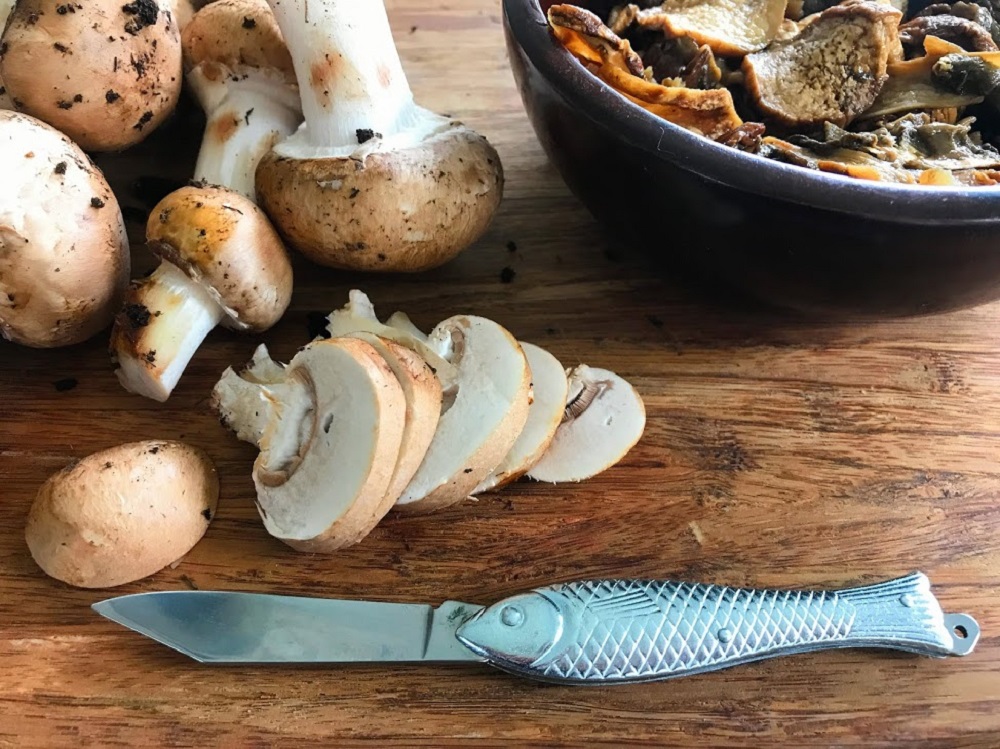 This adorable and handy Czech fish knife is something instantly recognizable to most Czechs and an item that belongs to the Czech Republic, just like good Czech Pilsner beer and Chlebíčky!
The Most Famous Knife of Czechoslovakia
The legend among Czech pocket knives is known as the Rybička or fish pocket knife. It's actually called the Pisces knife, and certainly every Czech child remembers owning one at one time or another.
The Czech fish knife was particularly popular during the period of socialism in Czechoslovakia. It was valued as a simple and small tool used for mushroom picking, a traditional Czech hobby. It was very popular and sold in large numbers on the Czechoslovak market. As of 2014, it is produced by the company Mikov in Mikulášovice, Czech Republic.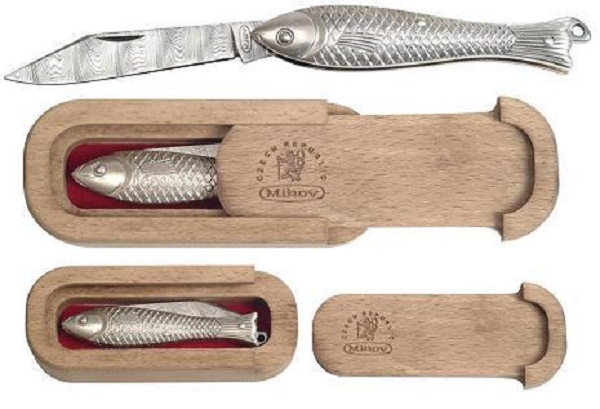 The very first fish-shaped knife was created over 100 years ago and its wooden grips were soon replaced by metal grips. Today's contemporary grips are cast from zinc alloy. The original carbon blade replaced the blade of stainless steel type 420 with a hardness of 52-55HRc.
The little silver Czech fish knife charmed many generations and brings a sense of nostalgia to most Czechs.
Mikulov firm Mikov s.r.o. has a very long tradition. Mikulášovice, was famous for cutlery production in the 18th century. After the war, the knife was restored, Mikov became a large manufacturer and is still today.
Why a Fish for the Czech Fish Knife?
Since the production of the fish knife dates back to about 100 years in history, we do not know whose idea it was to cast it in the shape of a fish. Maybe at the time, fish was a fad of one of the cutlery workshops. Or they were telling people that it could cut fish. In any case, this "crazy" idea took on very well and became a symbol of Czech childhood for decades.
For its simplicity and small size, Rybička has traditionally been one of the favorite knives Czechs of all ages. Youngsters would bring them to the forest on their Sunday mushroom hunts. Before 1989, the knife cost only a few crowns and usually didn't last long. However, a much better quality steel is used these days and the price of the basic model has increased to some 60 crowns (approx. $3 USD). Rybička has been produced at Mikov since after WWII.
The traditional Czech fish knife, which is sold for about 70 crowns, produced around 40,000 annually in Mikulasovice. "But in fifty years it has also changed its form, it was formerly metal, now it is stainless, the body is made of zinc casting. "Said Pařík, a representative in the company. The fish has been produced for over 70 years in the original factory founded by local merchant Ignaz Rösler in 1794. "We have some indications that the fish could be a hundred years old, but we have not yet confirmed this," Pařík concluded.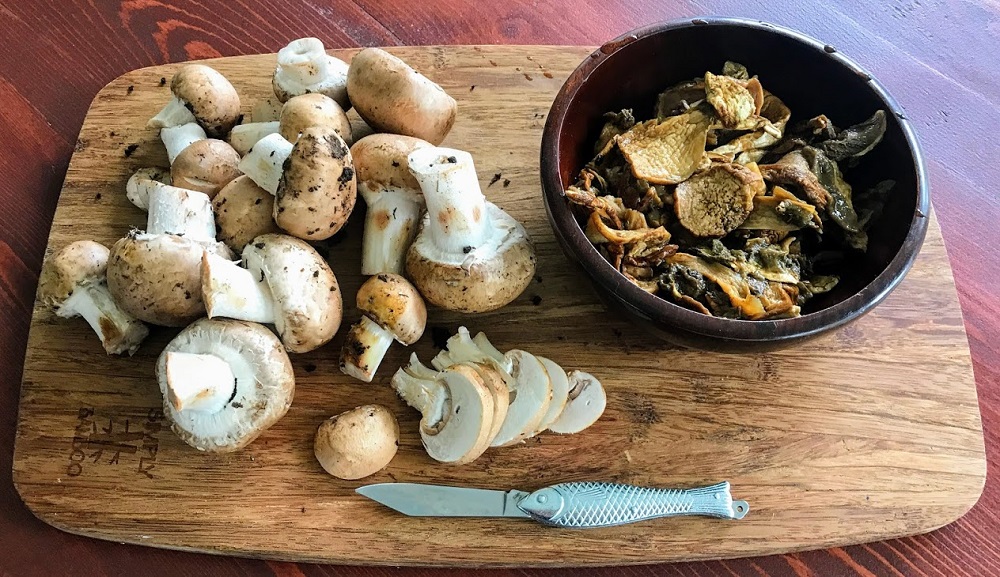 How Many Fish Were Made
Given the really long production time and previous regimes, which have reduced archives enough, this is not exactly provable. Currently, fish knives are produced several tens of thousands per year (30-50 thousand per year in the case of the classic) and is clearly the most successful and best selling model. This fact is underlined by the fact that the fish is produced in improved versions (gold and silver with damask blades, limited editions), which are hundreds more annually despite their significantly higher price.
Today, the little Czech fish knife is exported to many corners of the world.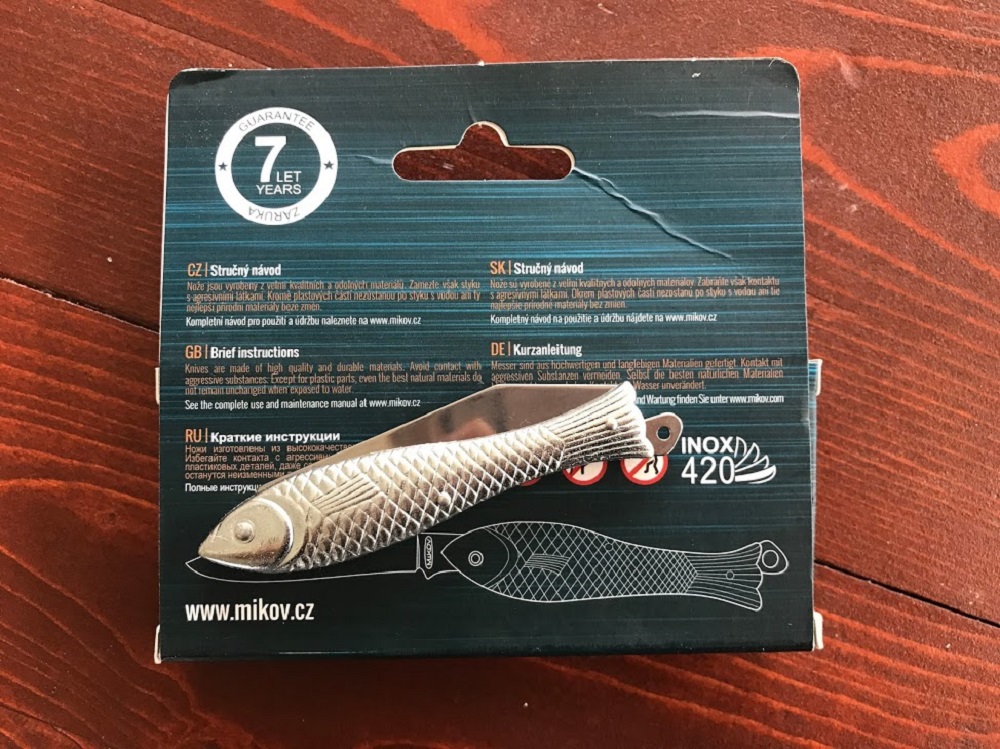 Memories for Every Czech
The most successful knife made by the company is clearly the little Czech fish knife, followed by the throwing knife called 'predator', which was featured in the James Bond film Casino Royale, and in the film Largo Winch. Equally successful is their hunting model known as 'fixir', which has been sold for over 50 years. They also produce the 'uton', which is an army knife and is also used by the Czech Police, Military Police and / or rescue system units. Their butcher knives are also very popular thanks to their high quality and very attractive prices.
So, as far as I could gather, the design of the original Rybička Czech fish knife apparently originated from the production of the cutlery workshop of Jan Maixner, however, it gained it's popularity only after Ignaz Rösler took over the company. The oldest catalogue with the knife shaped as a fish is approximately 85 years old (as of 2019), however, some sources suggest that the design is only about 60 years old (produced since 1947 – 1955).
During the second half of the 20th century, a part of the production moved to Slovakia, under the sister company Sandrik. The knives were identical, only the sign on the blade was different.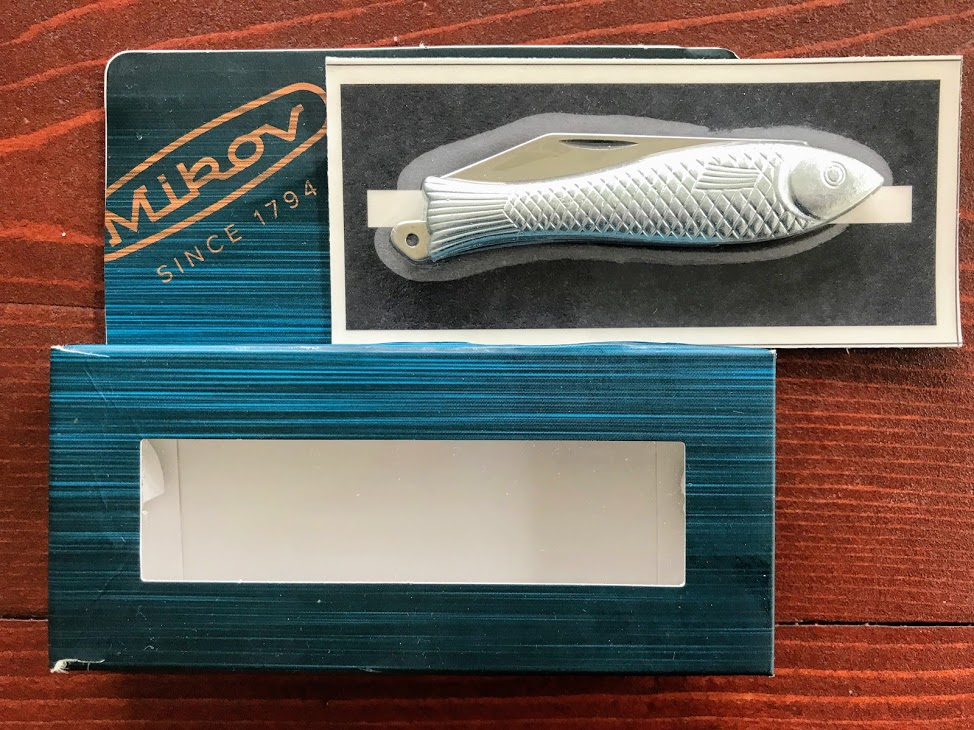 The Resurrection of the Rybička
At present, the little Czech fish knife is experiencing a nostalgic resurrection. Although it seemed that this knife, made of sheet metal, which once cost only a few crowns, (and quickly rusted and crumbled) and almost every little child had it in his pocket, will fall into oblivion, the opposite is true. Nowadays the classic fish knife is back better and more popular than ever. The grip is no longer made of sheet metal, but rather from sturdier zinc. It has a solid stainless steel blade and it's still a very reasonably priced pocket knife! If Ignaz Rösler were alive today, he'd certainly be proud to see his business prosper, and he would certainly rejoice.
The Mikov brand offers this classic Czech fish knife on Amazon and last I checked it was under $10 and included in Prime for free shipping.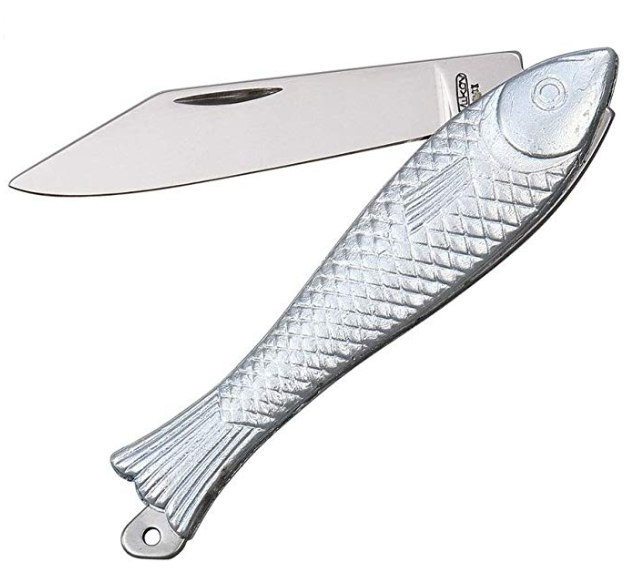 Click here to order the Czech fish knife on Amazon.
Below is a video on this wonderful little knife…
Thank you in advance for your support…
We know that you could spend hours, days, weeks and months finding some of this information yourselves – but at this website, we curate the best of what we find for you and place it easily and conveniently into one place. Please take a moment today to recognize our efforts and make a donation towards the operational costs of this site – your support keeps the site alive and keeps us searching for the best of our heritage to bring to you.


Remember, we rely solely on your donations to keep the project going.
We appreciate you more than you know!
If you have not already subscribed to get TresBohemes.com delivered to your inbox, please use the form below now so you never miss another post.