Today's post comes to us from an article originally written by Jacqueline Ruyak. The article appeared in the August 1996 issue of Doll World magazine. Unfortunately, I tried to search the company but to no avail. Does anyone have an update on Rezek Marionettes?
Dating to medieval times, modern puppeteers keep Czech tradition alive with production and traveling shows.
After one of several recent visits to the former Czechoslovakia (on January 1, 1993, Czechoslovakia separated into the independent Czech and Slovak Republics), I brought home several of the handmade puppets which had charmed me on each visit there. My mother took one look at them and demanded, "Why haven't you brought these back before? They're wonderful! And they'd make great gifts!" The story ends, of course, with the puppets gracing a wall of my mother's Pennsylvania farmhouse.
Those particular puppets were made by Rezek, the best of the commercial puppet makers now in the Czech Republic, Paul Rezek, who founded this company several years ago, is simply a fan of puppets and old-time puppet theater.
Tradition
Puppet plays are among the oldest forms of theater in the former Czechoslovakia, going back to the mystery plays of medieval times. Until World War II, says Vladimir Sindler, the general manager at Rezek, almost every village in Czechoslovakia had a small pup­ pet theater, and many families had their own puppets, often handmade.
Books of puppet plays for home performances were perennial best sellers throughout the country. Among the always-popular plays were those based on fairy tales, such as little Red Riding Hood, and classics such as Hamlet and Faust.
Nowadays, however, people find their entertainment on television and most people no longer know how to manipulate the marionettes that once provided home amusement. But even today, says Sindler, Czech and Slovak families are likely to attend a puppet performance at least once a year.
Traveling groups still perform in villages, and there are still about 15 puppet theaters in the Czech and Slovak republics . There are four such groups in Prague alone, but like most contemporary puppet groups,.they use large-scale puppets and have incorporated actors into their performances.
Between World Wars I and II, there were many small companies making puppets in Czechoslovakia, but they disappeared when a communist regime took control of the country in 1948. Twelve years ago, however, Pavl Rezek decided to start making and marketing the marionettes that he had loved from his youth, and he formed the company that now bears his name.
Rezek Puppets
Rezek now makes about 40 marionette models. Among the more popular are harlequins and Pierrot's, devils, witches, clowns, fools, princes and princesses. The puppets are about 10″ long and their bodies are usually made of oak.
The company produces about 20,000 puppets a year. Much of the work, which is compartmentalized, is done in small apartments in Prague or its suburbs.
The narrow, suburban apartment where Zelenka Cerna and two colleagues paint heads is typical.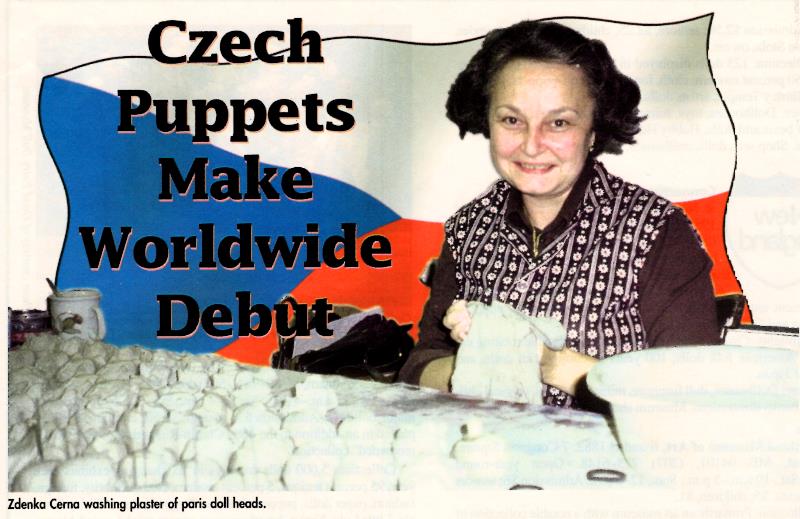 The heads are made of plaster of paris mixed to a special Rezek formula. Some of the molds used to make the heads date back to the 1870s; others have been creat­ed for more contemporary puppet characters.
Painting
After receiving the "raw" heads which are made elsewhere, Cerna removes any burrs or imperfections, then washes the heads and dries them. Using latex paints and tempera, she then paints them. She covers the head with a white base coat, then paints in the face and hair and shades in the cheeks and chin.
Last and most  crucial are the eyes, which Sindler points out, must be exaggerated rather than natural. Cerna, who only recently started painting heads, concurs as she critically examines one of the many finished batches of heads stacked on the shelves that line the studio walls.
The 20 people who work at Rezek have diverse backgrounds. The hardworking, energetic Sindler, for example, is a former telecommunications engineer. Six-year veteran Ivana Poppova, now one of the stars of the Rezek work force, used to be a secretary. Now, however, Poppova works at home in her spotless Prague apartment, making costumes  for the puppets which she also assembles, clothes and finishes.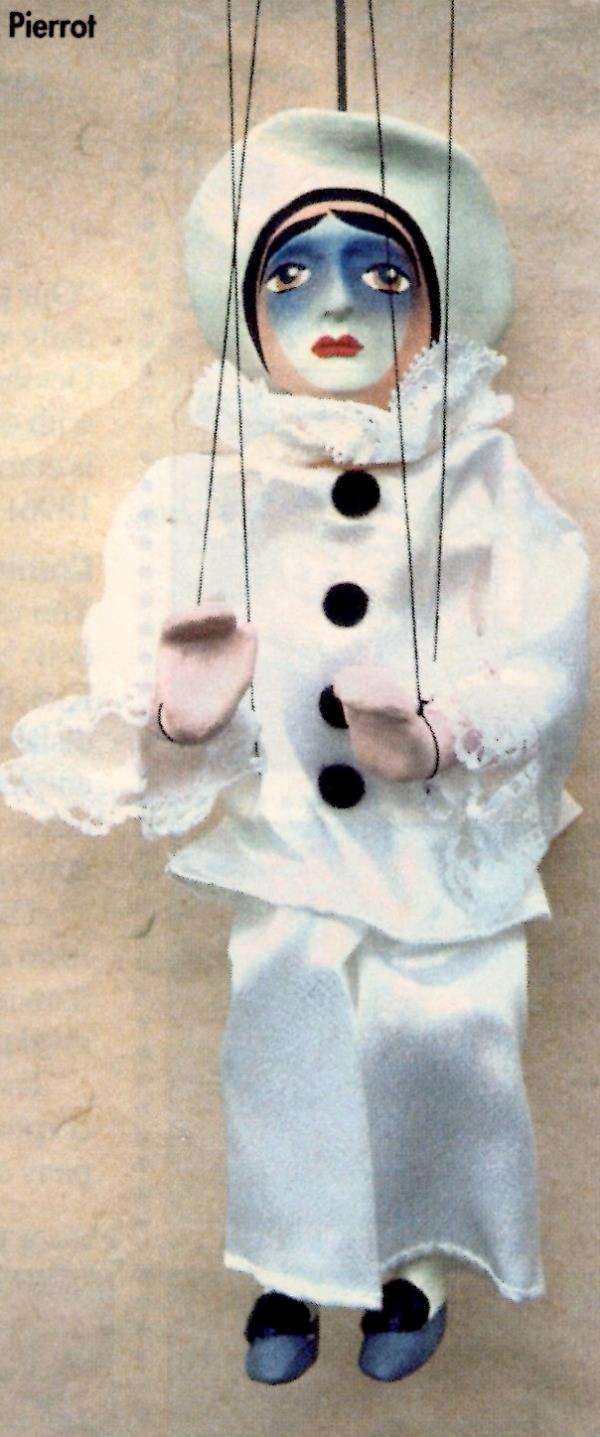 Assembly
To assemble a puppet, Poppova first wires the arms and legs to the trunk. She then dresses the puppet in the costume she has made for it. Taking obvious enjoyment in her work, Pop­pova next attaches the head, which is then at­tached to the crossbar used for manipulating the marionette.
Poppova then threads the strings which link the puppet's limbs to the crossbar, starting with the legs. Those done, she hangs the puppet up and loops the strings onto its hands. A quick adjustment in balance and the puppet is done. Watching Poppova at work, it's easy to understand why the general manager had introduced her as "the best."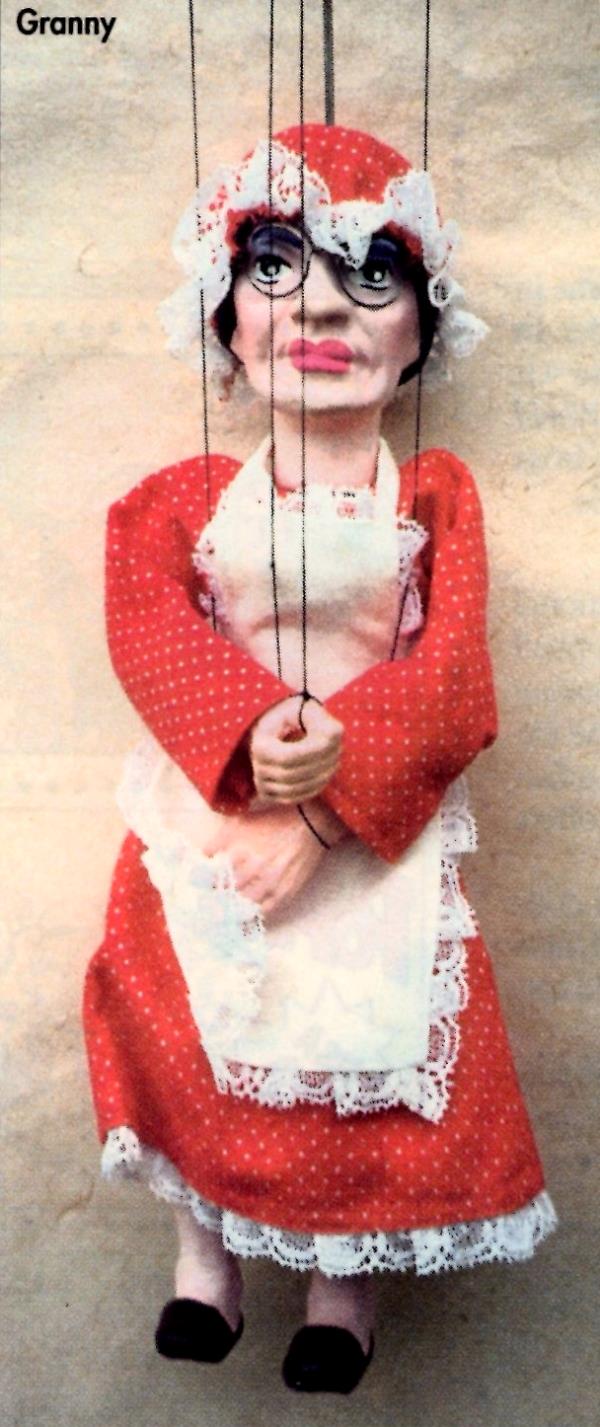 Quality
The company 's success has spawned imita­tors, many of whom gained their hands-on experience working at Rezek. On my last visit to Prague, the city seemed to be flooded with puppets-from the garishly kitsch to the artistic one-of-a-kind.
Of the commercially marketed puppets, though, those made by Rezek stand out. And to make sure that customers know what they are getting, in 1992 the company created a simple, distinctive logo-the name Rezek printed in a bold, black script on a dark yellow background-for its expanding line of puppets.
As another step in quality control, Rezek is now looking for shop sites in Prague and elsewhere in the Czech Republic in order to market its puppets directly. No matter how or where its products are sold, though, Rezek remains committed to making quality marionettes.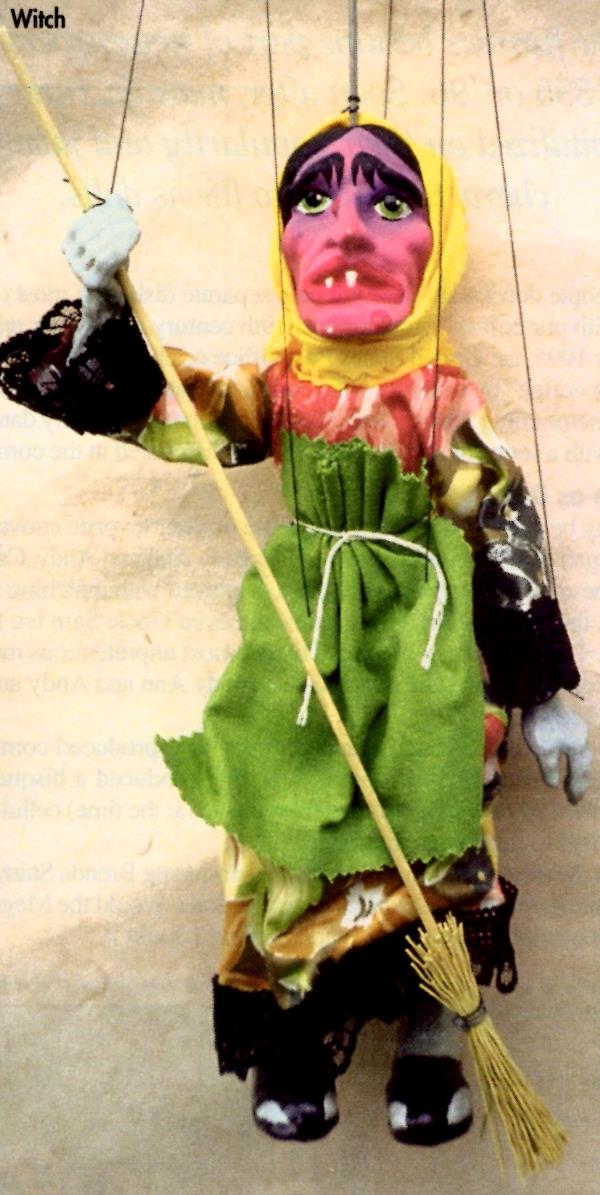 As the Czech Republic makes the hard transition to a market economy, puppets remain luxury goods beyond the reach of the average Czech. The people at Rezek look forward to the day when their puppets will be as popular with Czechs as they are proving to be with people abroad.
For more information, contact: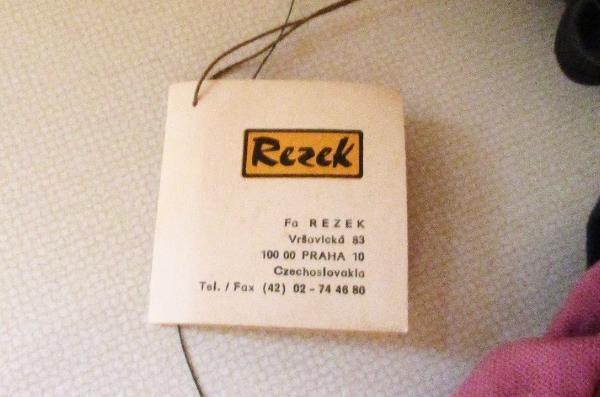 We've posted about Czech marionettes and puppets before in the following posts:
* * * * *
Thank you in advance for your support…
You could spend hours, days, weeks, and months finding some of this information. On this website, we curate the best of what we find for you and place it easily and conveniently into one place. Please take a moment today to recognize our efforts and make a donation towards the operational costs of this site – your support keeps the site alive and keeps us searching for the best of our heritage to bring to you.


Remember, we rely solely on your donations to keep the project going.
We appreciate you more than you know!
If you have not already subscribed to get TresBohemes.com delivered to your inbox, please use the form below now so you never miss another post.