Welcome to the Vráž family house, a new architectural villa at Černošice, Czech Republic. Originally the site of a small cottage, this sloping plot of land was in need of an update. The owner was thinking of transforming it into a weekend home and that is when he approached Studio Olgoj Chorchoj. By the end of the planning process, the weekend home commission grew into a complete villa.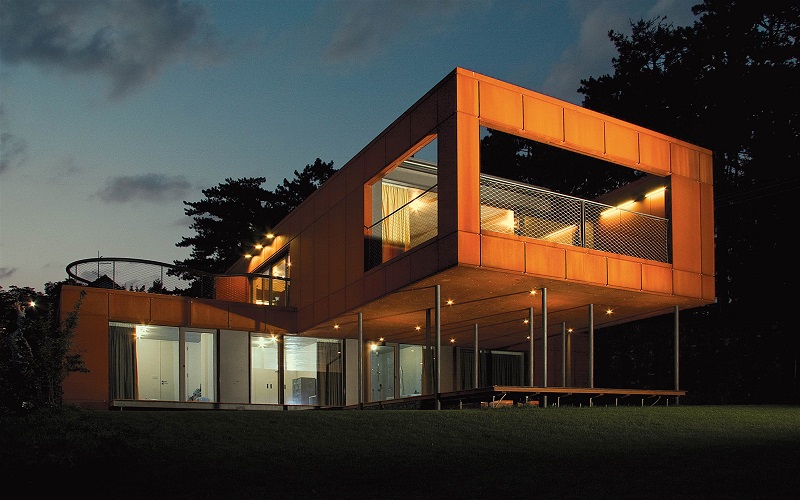 In their proposal, the designers had to make provision for the limited size of the plot and the marked height difference between the access road and the foundations of the house. The solution they came up with was two intersecting blocks which turned the limitations of the plot into an advantage. The lower block contains the bedrooms and the technical facilities and forms the entrance area to the upper block, where the main living area and kitchen are situated.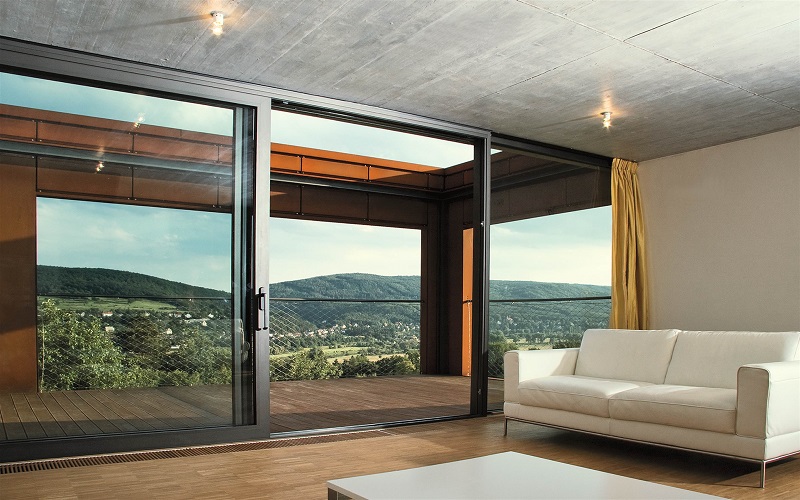 When designing houses, Studio Olgoj Chorchoj have always cleverly played with varying degrees of intimacy in the inner and outer space, and it is no different in Černošice. The terrace on the roof of the bedroom block is screened from the street and linked to the garden by a staircase.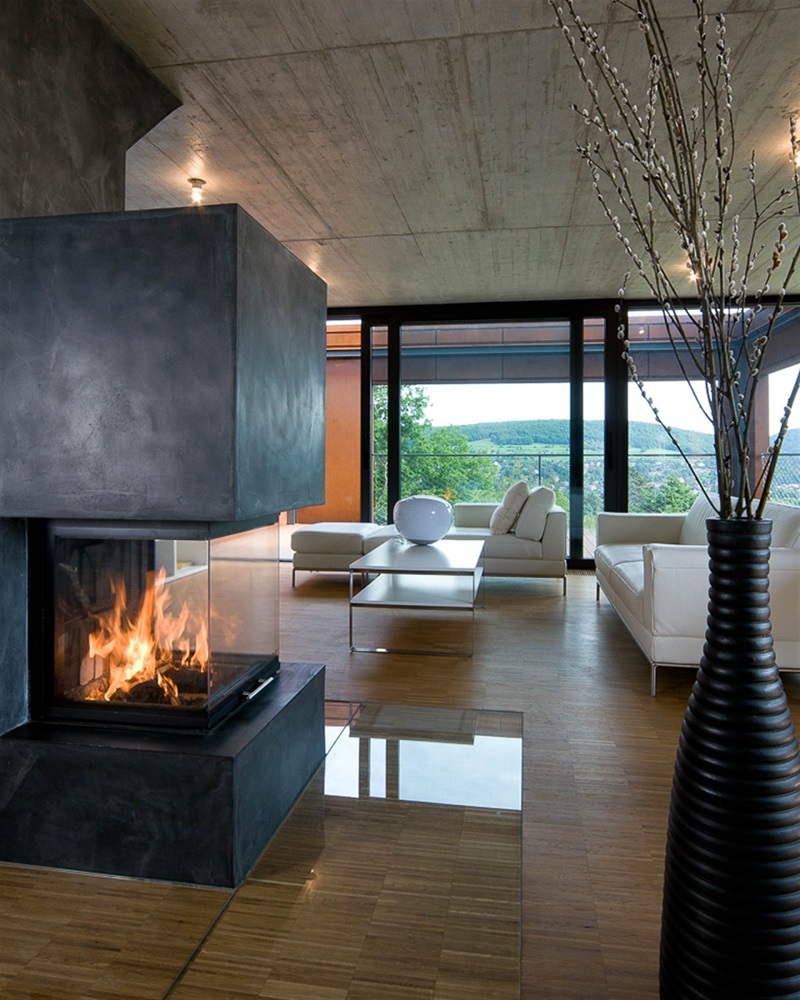 One floor below, under the cantilevered living block, is an intimate pillared terrace which connects to the bedrooms and bathroom. The house gains its character from the pre-rusted Corten steel sheets, which also reflects Studio Olgoj Chorchoj's enthusiasm for technology.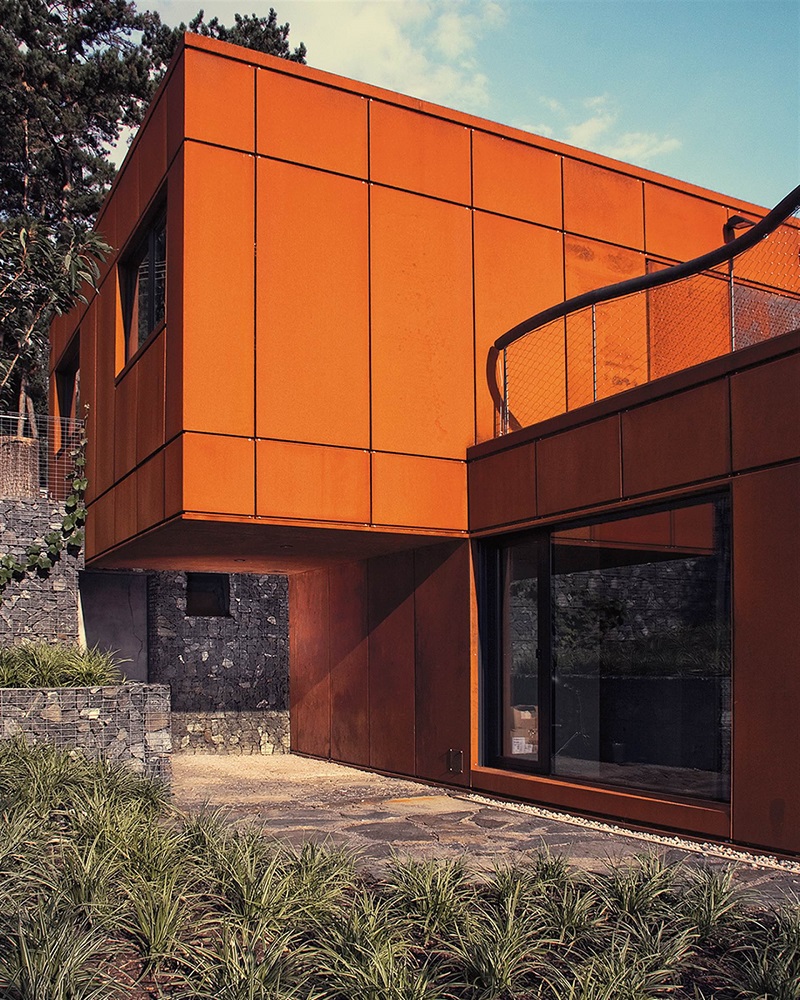 Černošice now has its own architectural villa, thanks to Designer Olgoj Chorchoj and in cooperation with Ondřej Kopečný.
If you have not already subscribed to get TresBohemes.com delivered to your inbox, please use the form below now so you never miss another post.
---
Remember, we rely solely on your donations to keep the project going.
Become a friend and get our lovely Czech postcard pack.