Maybe some of you remember the Festrunk brothers who were a duo comedy sketch featured on Saturday Night Live (SNL). The brothers, Yortuk (Dan Aykroyd) and Georg (Steve Martin) were actually (supposed to be) Bohemians! These hysterical brothers had emigrated from then-called Czechoslovakia to the United States.
The various hilarious sketches followed the brothers in trying to become super-modern Americans who pick up attractive women which they called "Foxes" at various different places.
In their poor attempts at becoming more attractive to these women, they actually pushed them further away – usually with funny consequences.
The actors go full out in making the characters pretty 'out-there' with multi-colored and patterned clothing, a funky signature walk…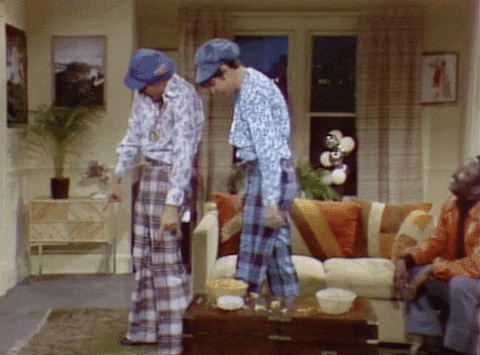 They were a popular addition to the show with their ridiculous accents and vocabulary, and of course, their famous catch phrase…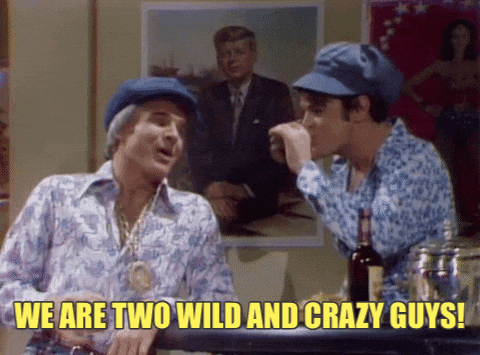 Many visiting actors and actresses to the set of Saturday Night Live participated in their skits, too.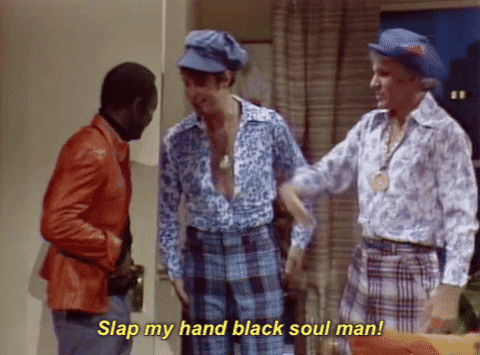 Besides reminiscing about the old days in Czechoslovakia (the bars there were all run by the state), Yortuk and Georg loved talking about their huge bulges, their tight slacks, "swinging," and, most importantly, grabbing "big American breasts."
Today, most of their humor would be considered 'politically incorrect'. But no one will deny that era of Saturday Night Live was like witnessing pure and timeless genius – not to mention the laughs.
In fact, this classic show brought so many laughs and so much happiness to many families across the world we think it's awesome to see 'Bohemians' be an inspiration for those skits. Most Czech immigrants who struggled to fit in during the late 60's and early 70's will get it.
Check out the short clips below!
From Saturday Night Live…
And YouTube…
If you have not already subscribed to get TresBohemes.com delivered to your inbox, please use the form below now so you never miss another post.
---
Remember, we rely solely on your donations to keep the project going.
Become a friend and get our lovely Czech postcard pack.