The BoHo hotel near the center of Old Town has everything you could possibly want in a hotel. It is elegant, quiet, comfortable, and less than a 10-minute walk from the Charles Bridge. When you're not enjoying the city around you, you can take time to rest your feet in the spa, or head over to the library where they have complimentary refreshments every afternoon.
If you don't feel like going down to the spa, you can unwind and enjoy a film or book in the ultimate bathtub that comes fully equipped with complimentary NaturaBlisse toiletries and BoHo's own line of bath salts in your bathroom.
This boutique hotel is relatively new and very aesthetically pleasing, mostly because each room feels like a suite. The dim lighting and sleek modern look makes it easy to never want to leave, and every rooms come with a desk with plenty of space designed for getting work done, so you really don't have to!
If you're still not convinced that this is one of the best places to stay in Prague, let us give you another reason, the staff literally thinks of everything. When the maid cleans your room they even leave a little printed weather report card out to plan your wardrobe accordingly. They also provide great recommendations for food and sometimes, at check-in, free tickets for public transportation.
Despite it's modern, almost museum-like atmosphere, it still feels very homey… Shelves are filled with books and fresh flowers are everywhere you turn. The BoHo also has a gym, a lovely courtyard, a full bar, and a restaurant that serves international meals. Their breakfast buffet is large and tasty with a selection of never ending tarts, croissants, and other delicious pasties!
Just take a look!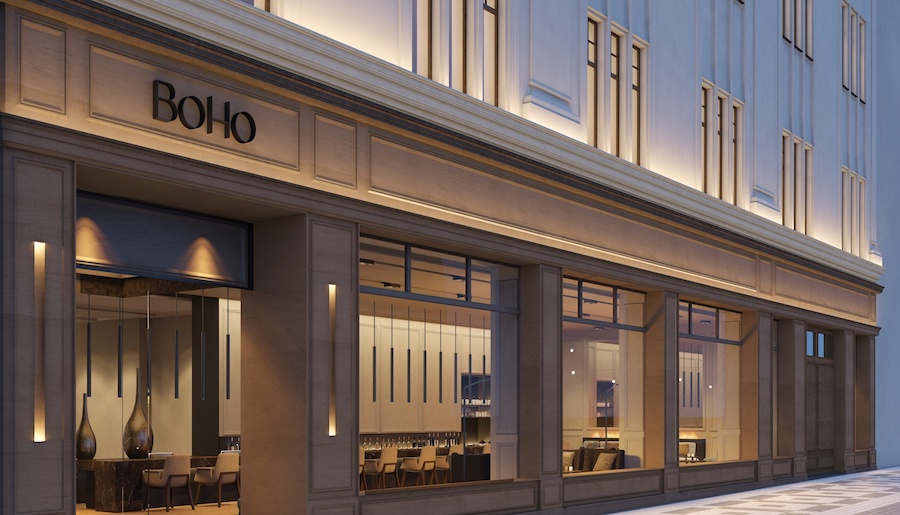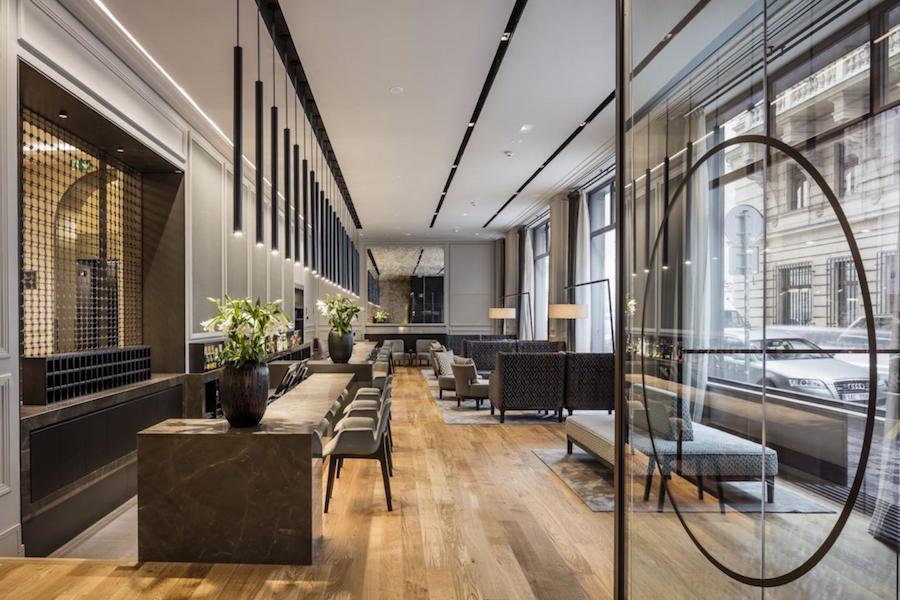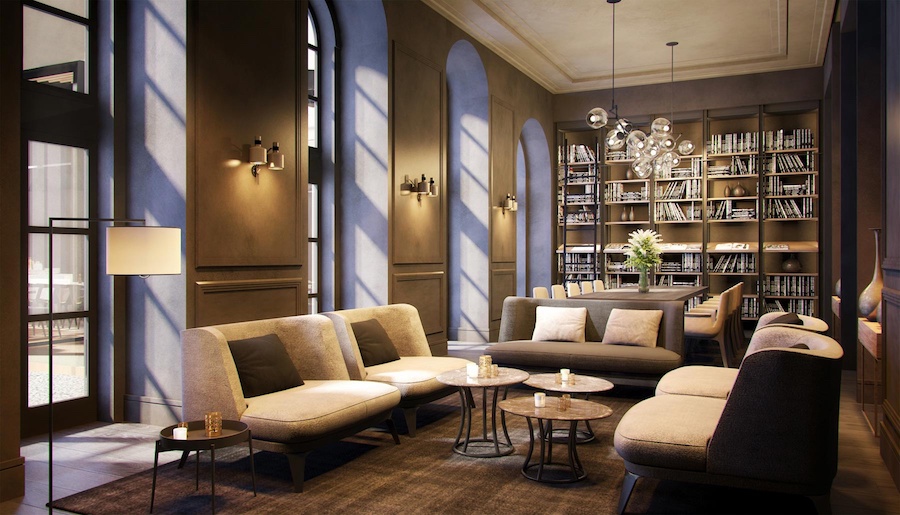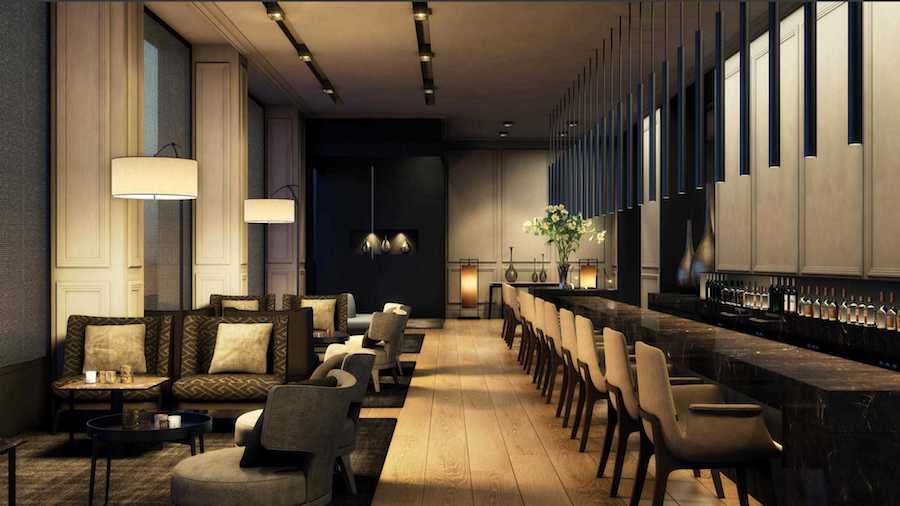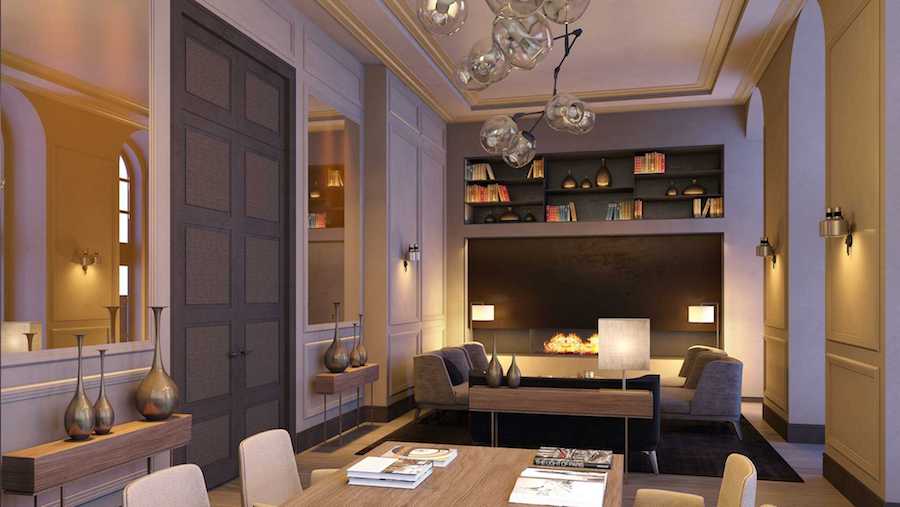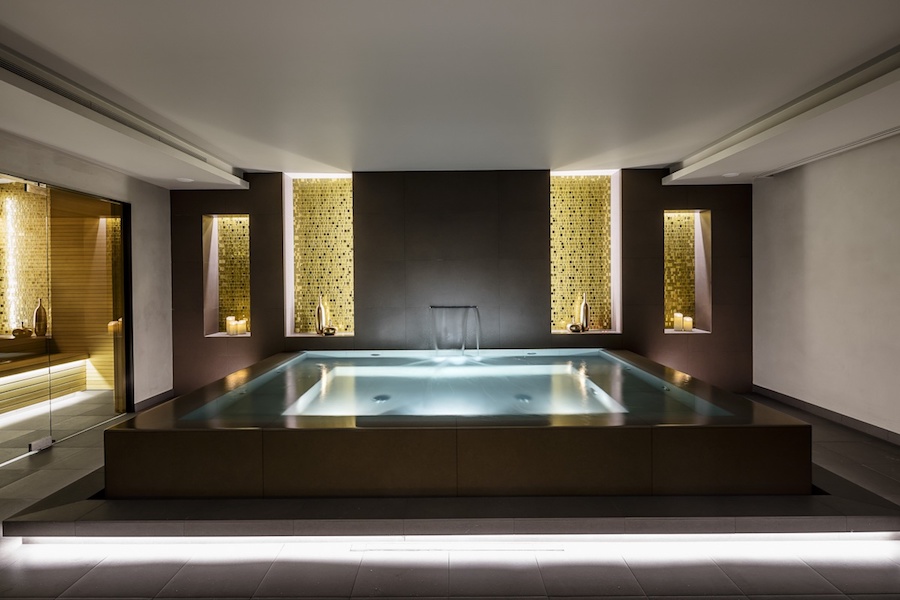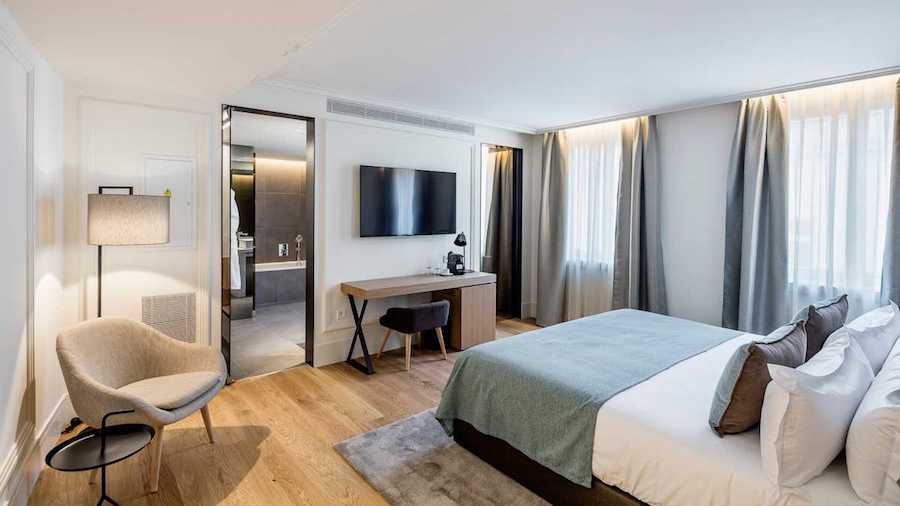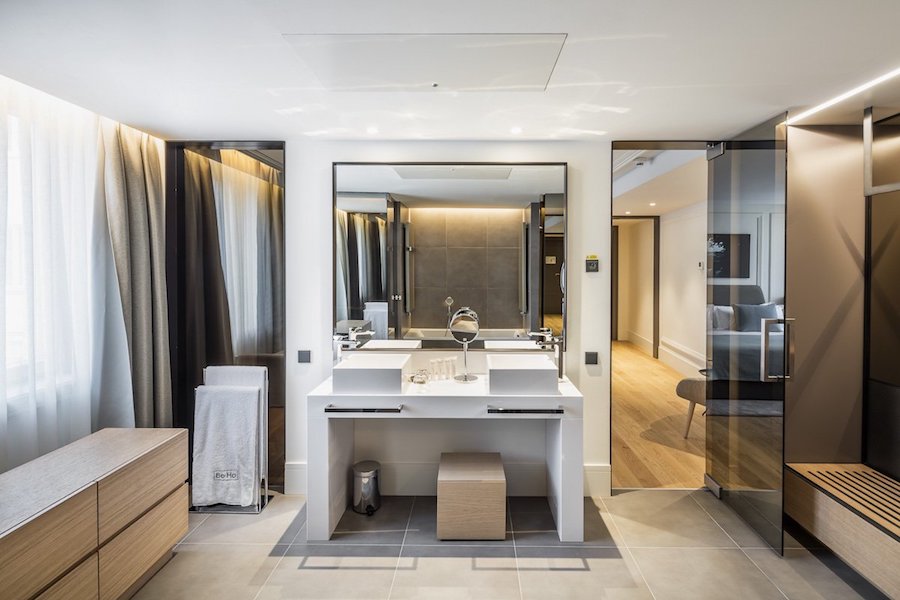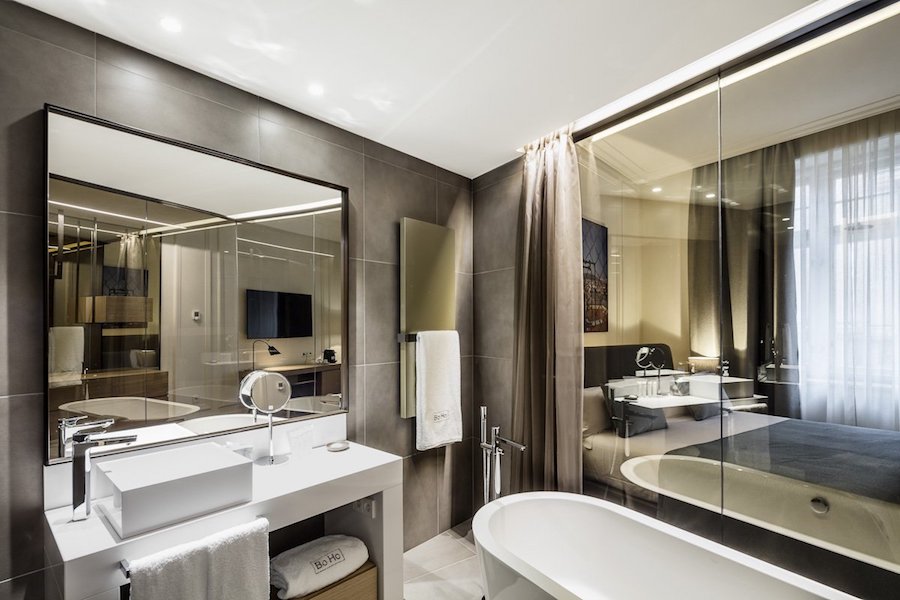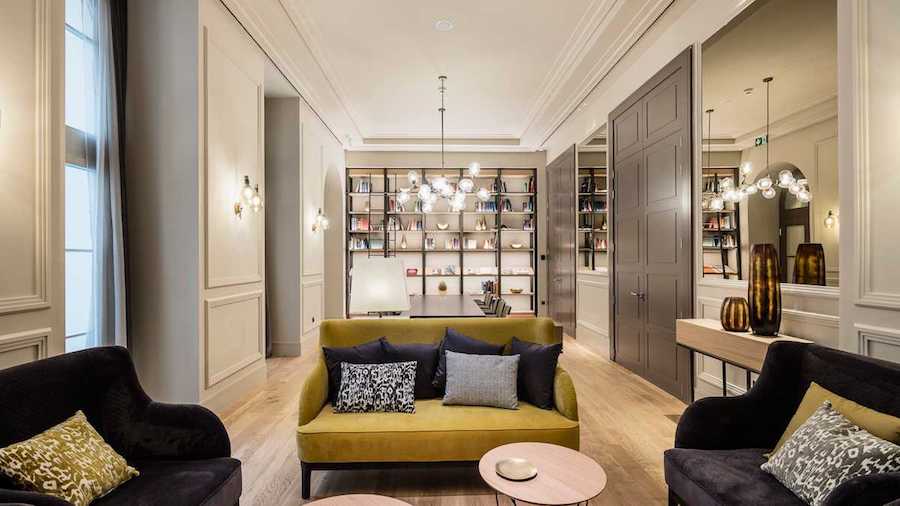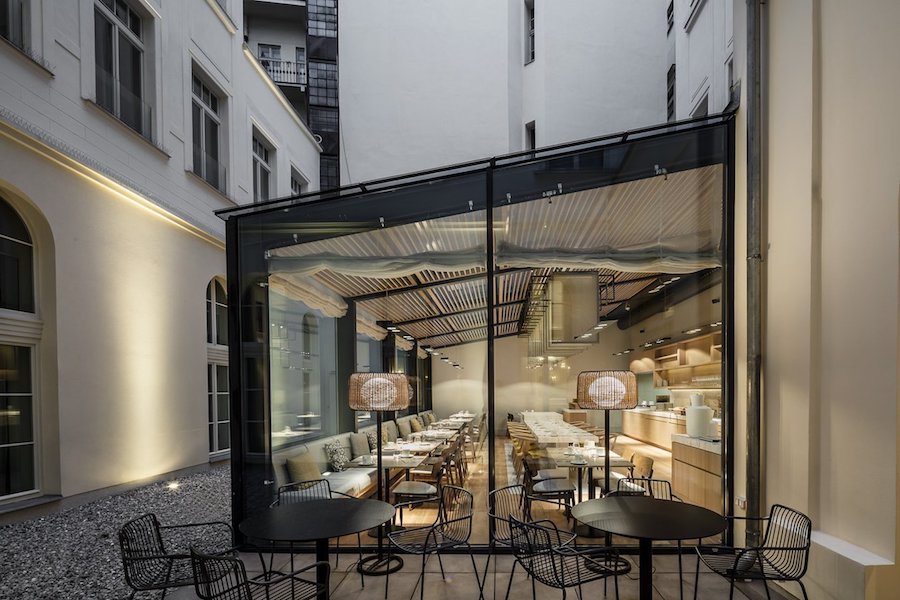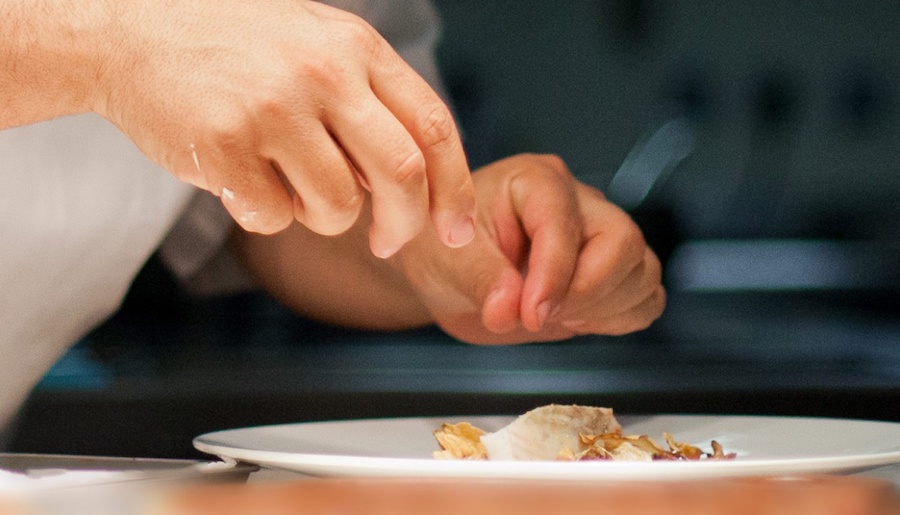 If you stay at The BoHo make sure to keep an eye out for it's little treasures like the Russian nesting doll art, displayed in glass cases on the walk to the elevators.
BoHo Prague Hotel
Senovazna 1254/4, Nove Mesto (New Town)
Prague 110 00, Czech Republic
Click here to learn more or make your reservation.
If you have not already subscribed to get TresBohemes.com delivered to your inbox, please use the form below now so you never miss another post.
---
Remember, we rely solely on your donations to keep the project going.
Become a friend and get our lovely Czech postcard pack.