In the southern part of Romania and along the River Danube, you will find six timeless Czech villages with an estimated 2,000 Czech inhabitants. These 'Banat Czechs' as they are called have been in the area for approximately 200 years, since between 1823-1828. They live in very ethnic and timeless Czech villages in the Banat region, mostly untouched by the modern world. They seem to exist locked in the past…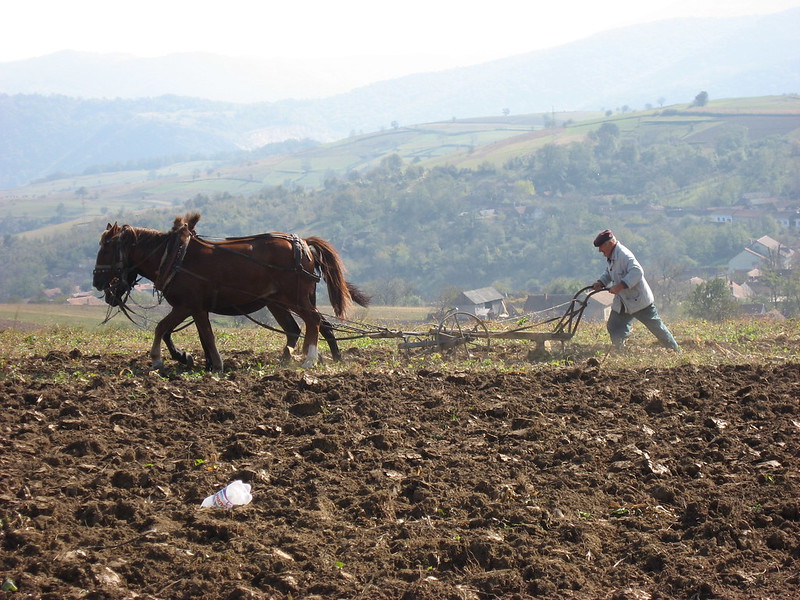 Many of their homes lack modern sewers, electricity or city water. They get their water from wells and even rain water. Therefore, visiting any of these places is literally like stepping back in time. 
Most Banat Czechs survive by sustenance farming, they way they did one, even two hundred years ago.
The timeless Czech villages in Romania are Bigr, Eibental, Gernik, Rovensko, Sumice, and Svata Helena.
Some say that because the Banat Czechs left at a time of old archaisms, you can hear them using old Czech words that you might find in typical old Karel Jaromír Erben's style. (Erben was a Czech folklorist and poet of the mid-19th century, best known for his collection Kytice.)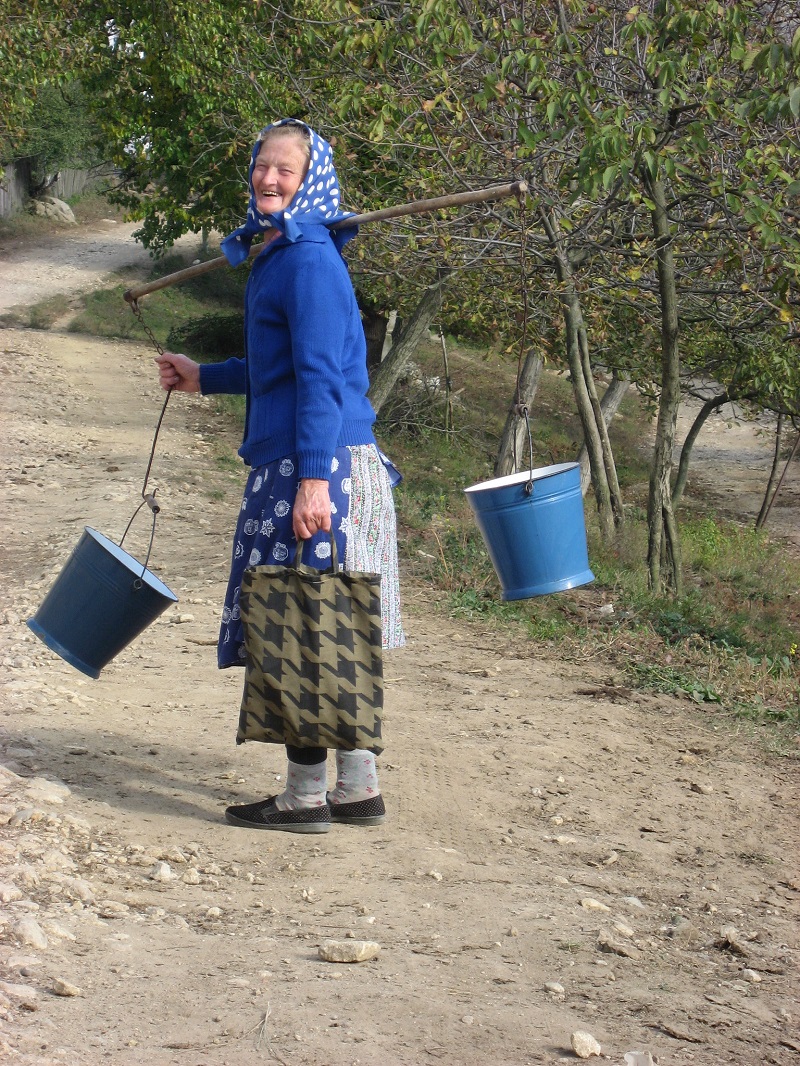 Some believe that the language and dialect of the Banat Czechs is truest to what old Czech sounded like. An interesting piece of information, though difficult to prove. Today's Banat Czechs are the descendants of the group that emigrated to the remote region of Romania in the 1800s.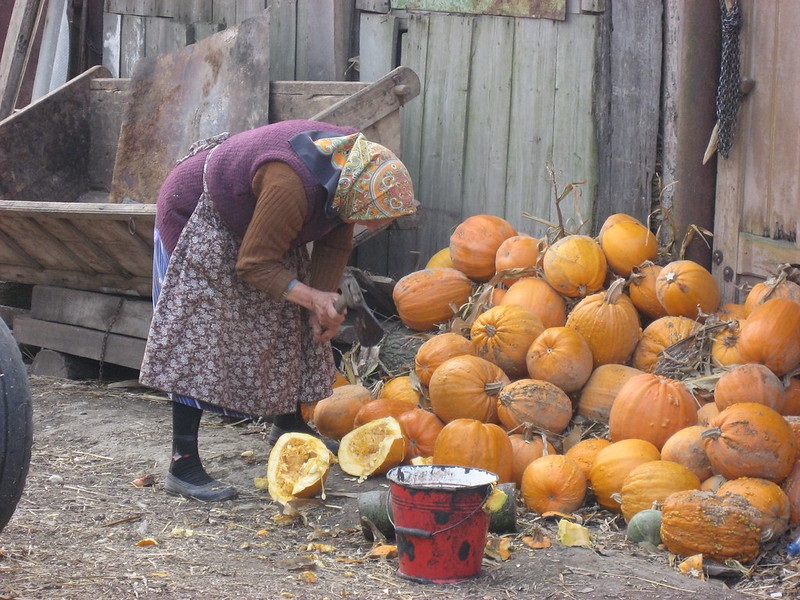 In these timeless Czech villages, the inhabitants have preserved the traditions, lifestyle and values of their forefathers, despite cultural and geographic isolation from both their homeland and the influences of the Romanians that surround them.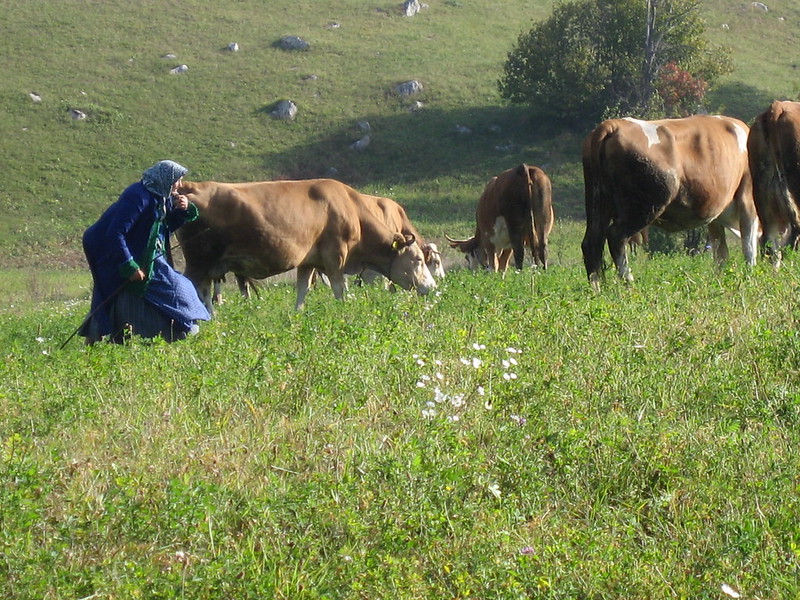 Their relative seclusion and self-reliance has perpetuated centuries-old ways of subsistence farming, puritanical values and the common use of Old Czech as their spoken language.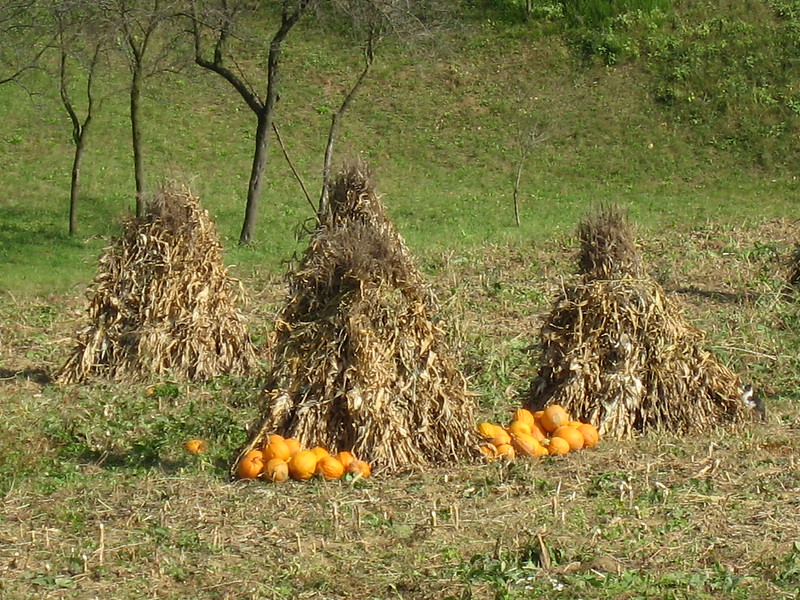 Because they are isolated from the majority of the Romanian population, for two centuries the Czechs in the Banat region have traditionally married their own people. Oftentimes, these have been cousins and second cousins due to the small population over a long period of time.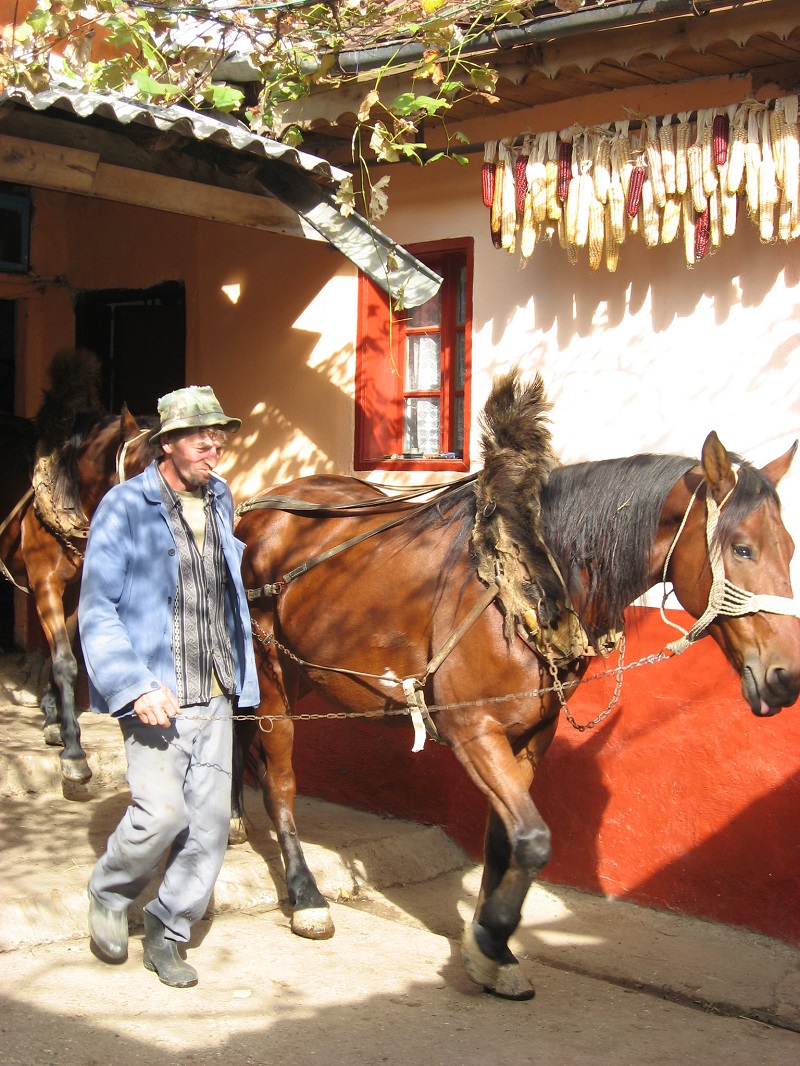 You may be interested in reading this document: http://www.genealogy.ro/cont/Czechs_Banat.doc
You can hear examples of this old spoken Czech in our post entitled, Old Czech Language and the National Anthem.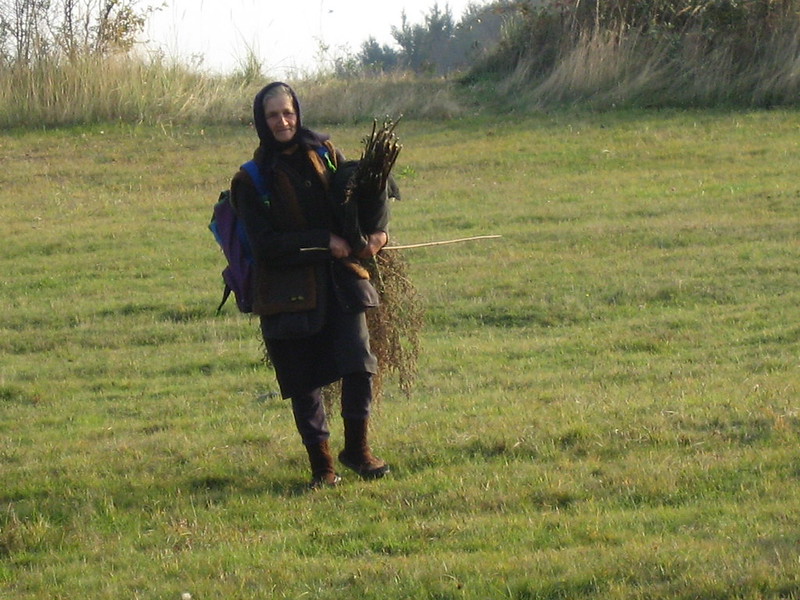 Today's special treat we've decided to include with this post on these timeless Czech villages in the Banat region is an 8-part series showing the life of these Czechs. Unfortunately, it's only in Czech language but visually, it's a treat.
Part 1 – Timeless Czech Villages in Banat
In unspoiled nature on the edge of Europe, this is the story of a community of Romanian Czechs who are on the verge of extinction. The show received an award for TV and an online program at the Tourfilm festival in 2015.
https://www.stream.cz/banat-cz/banat-cz-novy-porad-na-stream-cz-262267
Part 2 – How the Czechs found themselves in the Romanian Banat
Six Banat villages represent a world-unique community of compatriots that you will not find anywhere else in the world. In the middle of untouched nature, Romanian Czechs live a traditional way of life – to this day they have preserved the customs they brought from Bohemia, but you will hardly meet them here. They are independent of the outside world and modern achievements as we know them. In the Banát CZ series, we will take a closer look at the local way of life, history, but also at why this specific community is endangered and how it can be helped. The guide of the show is Ivo Dokoupil from People in Need.
https://www.stream.cz/banat-cz/jak-se-cesi-ocitli-v-rumunskem-banatu-262272
Part 3 – 20th Century in Banat
Czechs who have never lived in our territory. The history of the Romanian Banat and the fate of the local compatriots unfolded completely differently than in our country, the more interesting their stories are and often more dramatic. How did they experience the First and Second World Wars, the period of socialism and the first years of post-revolutionary freedom?
https://www.stream.cz/banat-cz/20-stoleti-v-banatu-262277
Part 4 – What does ordinary life of Czech compatriots in Banat look like?
How do our compatriots live in the 21st century? The difference from the standard we are used to in Central Europe is self-evident. In addition, the habits that you would hardly have seen with us have been maintained here. And to this is the still traditional division of roles between men and women. Women take care of the household and children, men work (and drink). But what can you actually make a living in Banat?
https://www.stream.cz/banat-cz/jak-vypada-bezny-zivot-ceskych-krajanu-v-banatu-262282
Part 5 – For work in the Czech Republic
The outflow of people from Banat to the Czech Republic is quite understandable today, but it took place after the war, when the border was settled. The young and local people no longer like the traditional and conservative way of life, in addition they do not have a job and they are attracted to a more comfortable life. Since 1990, almost 4,000 Banat Czechs have come to us. Fortunately, there are those who do not desire a consumerist way of life or did not bring them happiness – and returned … Performers: Ivo Dokoupil, Josef Kocman, Josefína Flašková, Josef Mašek, Václav Merhaut, Robin Šmíd, Nataša Dekanová, Tiberiu Pospíšil
https://www.stream.cz/banat-cz/za-praci-do-ceska-262287
Part 6 – Tourism: Support for our compatriots in the Banat
The unique community of Romanian Czechs is about to die out. What could save them and prevent young people from going to the Czech Republic in droves for work and comfort? Ivo Dokoupil has been trying for such a thing for several years …
https://www.stream.cz/banat-cz/turismus-podpora-nasich-krajanu-v-banatu-262292
Part 7 – Noisy pinwheels in the national park
Pure nature and the traditional way of life in Banat have been reached by modern times in a way that the locals probably did not imagine. Three years ago, the so-called wind farm was established in the village of Svatá Helena – a system of pinwheels, which with its presence and noise disrupts not only life in the village, but also the development of eco-tourism.
https://www.stream.cz/banat-cz/hlucne-vetrniky-na-uzemi-narodniho-parku-262297
Part 8 – Folk architecture in Banat
In today's work, we will look at what the folk architecture of Banat looks like and what technologies our ancestors used to build their houses. But we will also see modern examples that disrupt traditional harmonic architecture.
https://www.stream.cz/banat-cz/lidova-architektura-v-banatu-262302
For further reading on these timeless Czech villages, you may with to visit the following sites:
We hope you enjoyed today's journey to meet these special Czechs. Who knew there were timeless Czech villages in the Banat Region of Romania where little has changed in 200 years!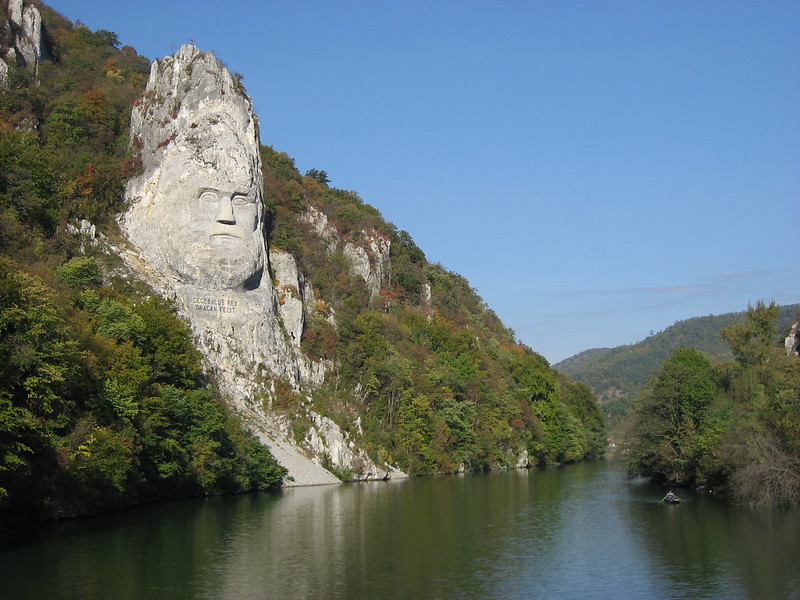 Those of you continuing to subscribe and send your support – We appreciate you more than you know!
Photo Source for this post: Banat by Ppriserka
We know that you could spend hours, days, weeks and months finding some of this information yourselves – but at this website, we curate the best of what we find for you and place it easily and conveniently into one place. Please take a moment today to recognize our efforts and make a donation towards the operational costs of this site – your support keeps the site alive and keeps us searching for the best of our heritage to bring to you.

Remember, we rely solely on your donations to keep the project going.
Thank you in advance!
If you have not already subscribed to get TresBohemes.com delivered to your inbox, please use the form below now so you never miss another post.