Café Slavia
Established in 1884, this is perhaps Prague's best known café. Located along the Vltava river and across from the National Theater, this is where President Vaclav Havel used to hang out with all sorts of other artists, filmmakers, writers and actors.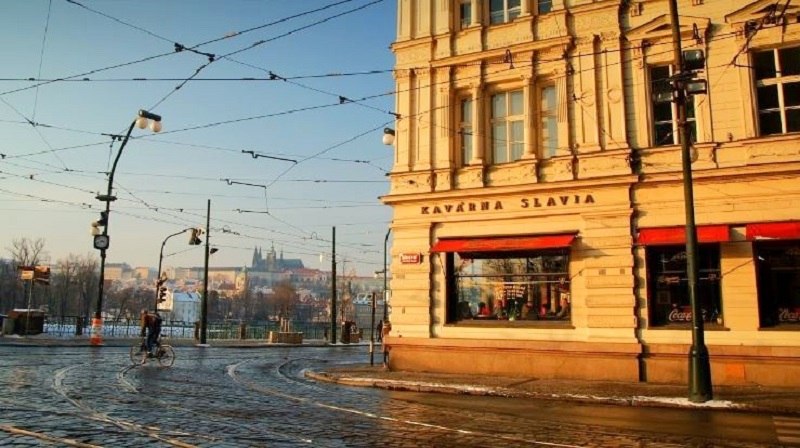 This café is a symbol of the city as a whole, of its turbulent history, its very rich intellectual life, its way of life, of thought, and of expression.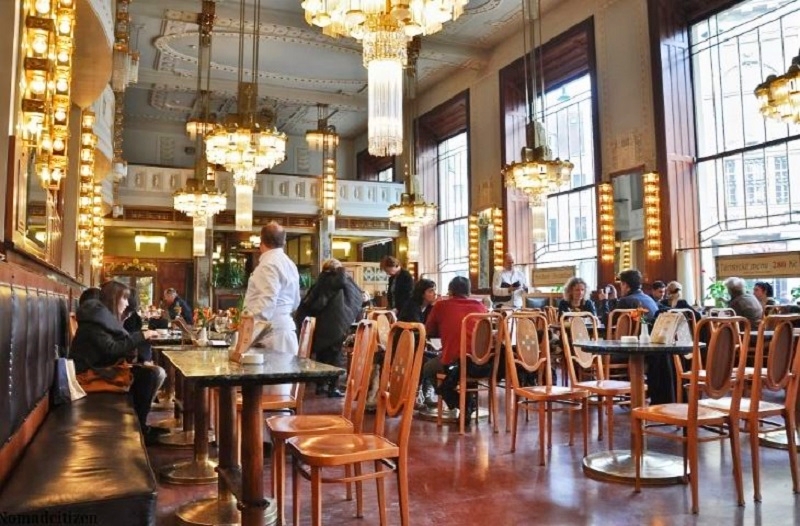 Café Slavia is a traditional cafe in the historical centre of Prague that offers Czech and international cuisine as well as delicious desserts.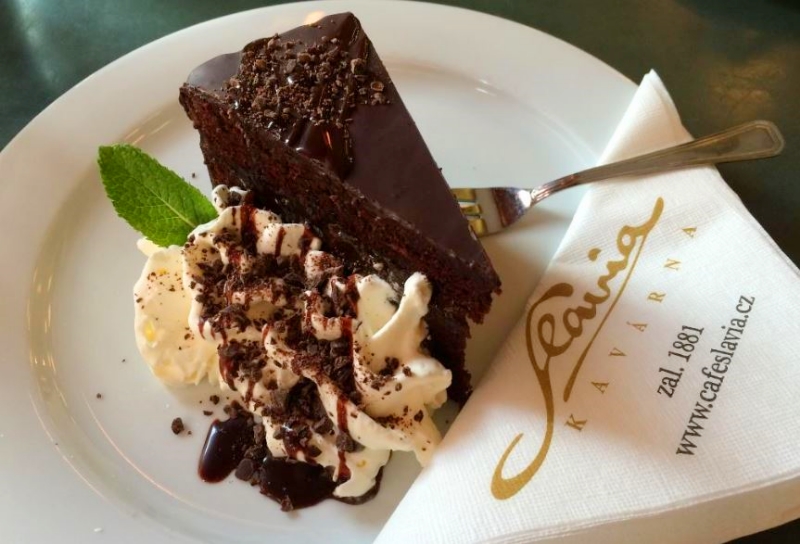 Sitting at your table, you have an excellent view of the National Theater, Charles Bridge and the Prague Castle.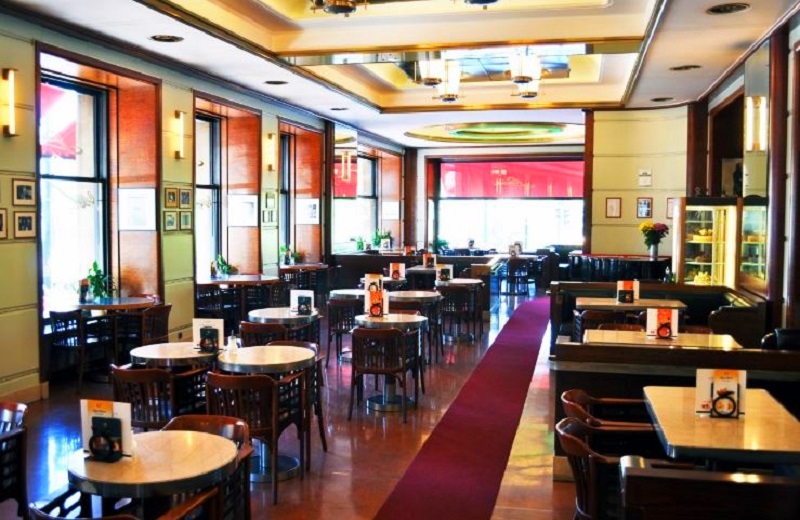 Intellectuals and artists never left its inspired premises, even at the darkest hour of the communist normalization period; the poets Jiři Kolář and Jaroslav Seifert, the Symbolist painter Jan Zrzavý, theater actors and authors such as Václav Havel were among some of its most renowned regulars.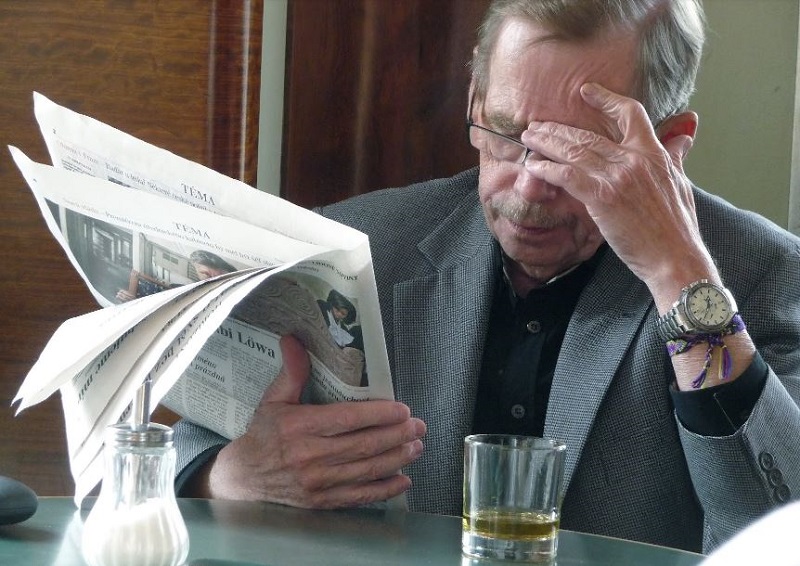 Above, we see a rare moment of rest for Václav Havel, drinking coffee and reading newspapers in his favorite coffee house, of course, Slavia.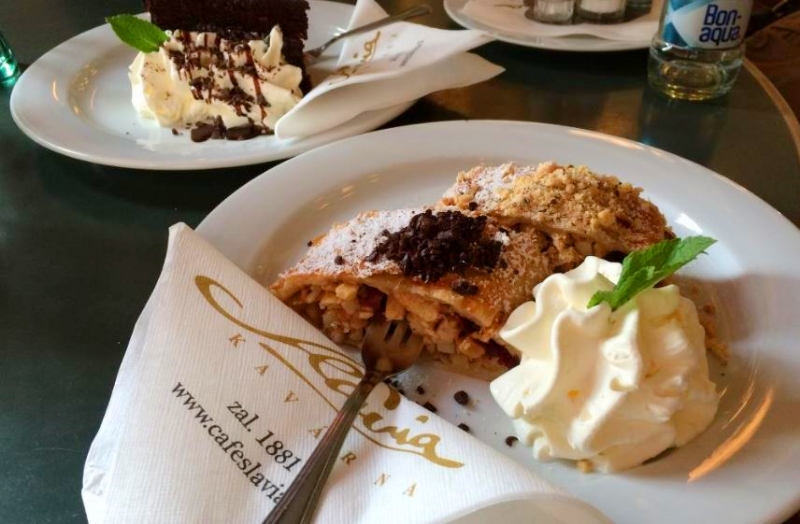 To this day it attracts those in search of inspiration, and delicious coffee and dessert.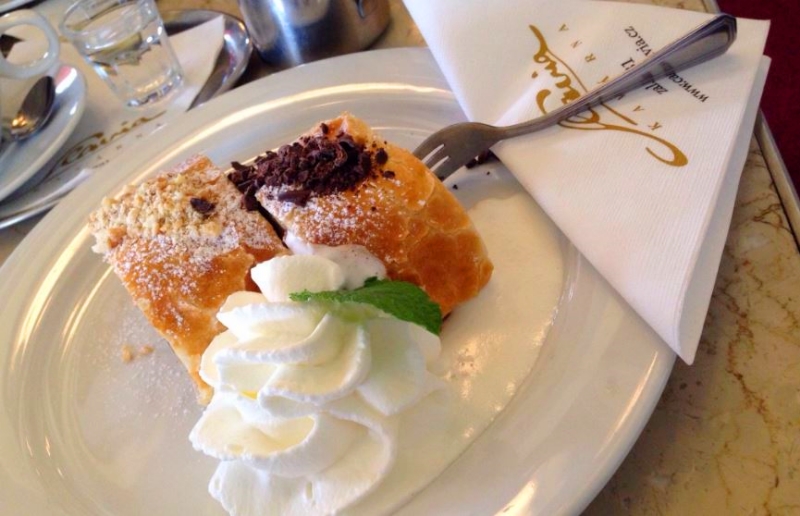 If you have not already subscribed to get TresBohemes.com delivered to your inbox, please use the form below now so you never miss another post.
---
Remember, we rely solely on your donations to keep the project going.
Become a friend and get our lovely Czech postcard pack.