Located in Old Town, Prague this quaint little shop called Perníčkův Sen, which seriously translates to Gingerbread Dream, is the best place to find original gingerbread in Prague. Inside, the store is small and looks like a dollhouse with handmade pillows and baskets for decoration.
They sell aprons, gingerbread, cookies, cakes, and all kinds of other Czech sweets. You can buy the gingerbread individually wrapped or in small boxes fashioned to look like little houses or hat boxes. The store is easy to find with a gingerbread sign coming out of the side of the building…
Even the front of the store looks like a gingerbread house!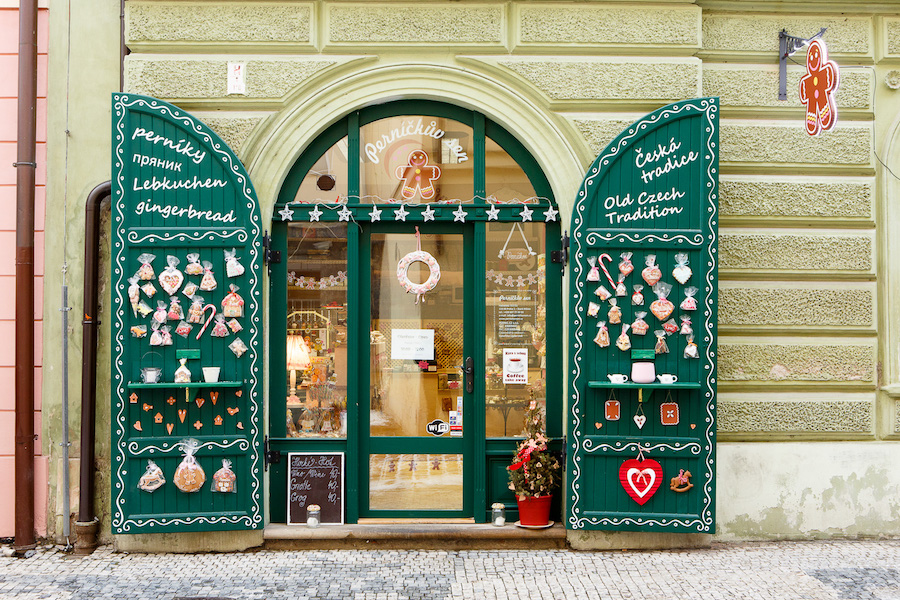 The mention of this kind of ginger bread made from honey and flour, was recorded during archaeological find in Egyptian tombs. We can most likely assume that it is even older than bread. In the Czech Republic's, the oldest documented mention of gingerbread comes from Trutnov, where they reportedly sold gingerbread at a feast in 1335.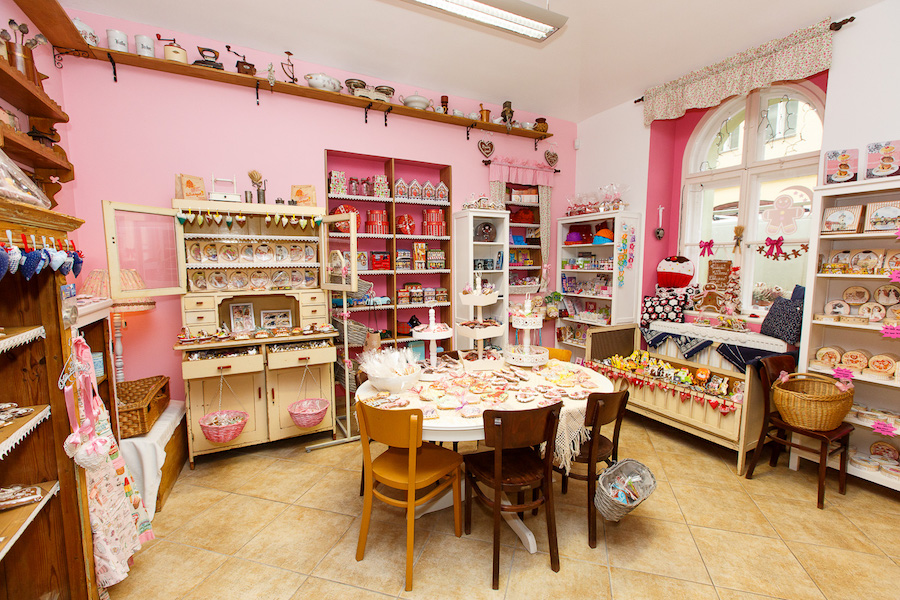 Since kneading dough was very hard work, gingerbread was traditionally made by men only. Kneading the dough was done in very large amounts not for a "batch of cookies" as we are not accustomed to. In fact, the very first gingerbread was fashioned freehand. It was a couple hundred years later that wooden molds were created and eventually cookie cutters.
Originally, the spicy dough produced from honey, flour and pepper. Just plain pepper. They were eaten for medicinal purposes and considered a cure for stomach and intestinal problems.
Exotic and imported ginger was pricey and rare, a taste that only few could afford. Other spices that were added to the dough were cinnamon, star anise, anise, cardamom, coriander and fennel. Masters mixed all sorts of gingerbreads filled with a varied array of fragrances and spices, up to 20 different kinds.
The best kitchens had their own secret recipe and by the 17th century, gingerbread was considered a luxurious delicacy, and was consumed exclusively by the higher strata of the population.
But enough history, let's look at these sweet delicious treats that come from Perníčkův Sen.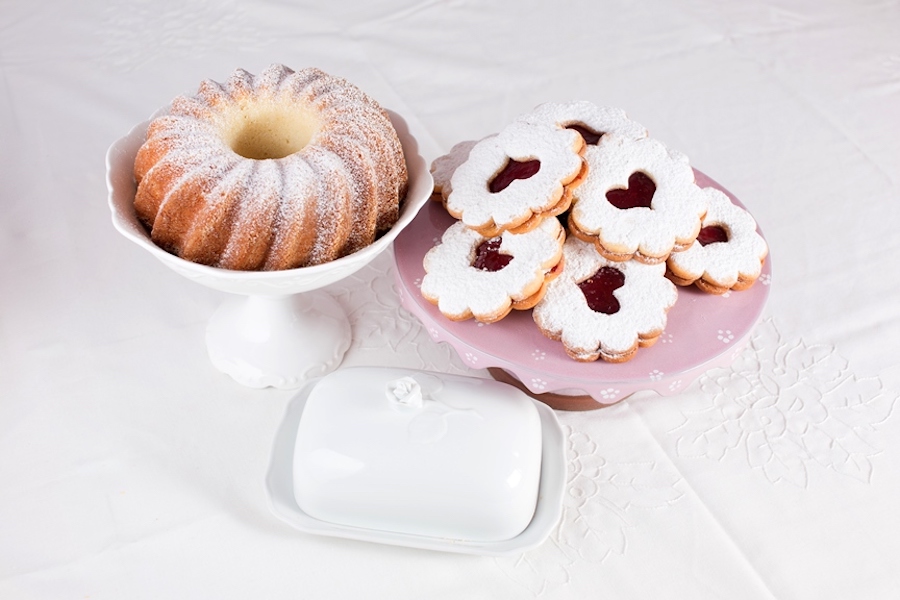 Besides their famous gingerbread they are supposed to have the best kolache. (This said by Americans and Czechs alike!) A Češki kolač is a soft dough pastry with a dollop of fruit or farmers cheese in the middle. These delicious sweet treats can be found in almost every bakery in Prague, in all of the Czech Republic in fact, but some of the very best come from Perníčkův Sen.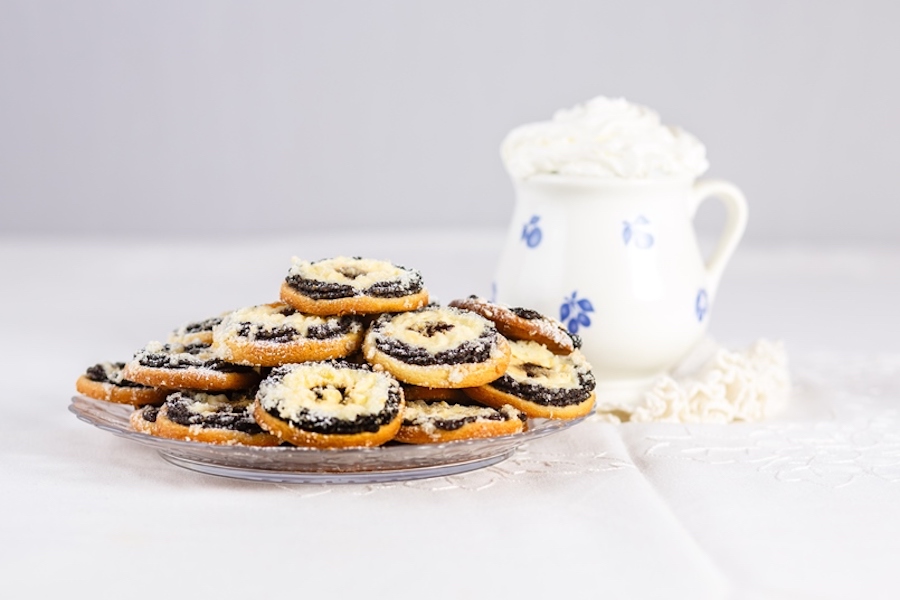 They sell gingerbread in all different shapes, sizes, and kinds.
They offer soft gingerbread covered in chocolate and filled with jams, or hard gingerbread that includes beautiful and intricate designs that sometimes take hours to perfect. The even offer Staročeská sakrajda!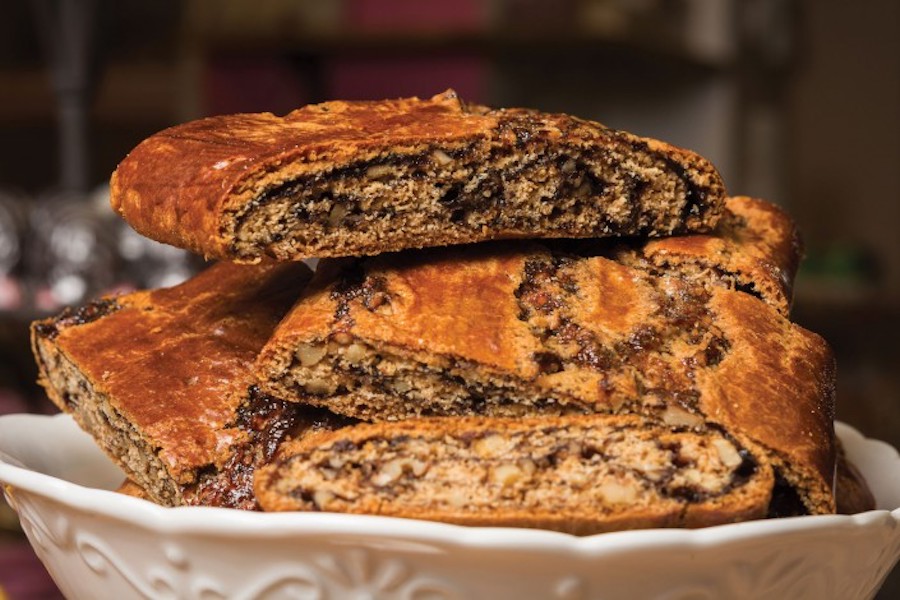 Because of their beauty, many Czech people buy hard gingerbread as gifts.
My grandmother keeps her special gingerbread in a tall enclosed China cabinet along with her Cibulák porcelain. (Cibulák is also known as Blue Onion dishware, a fine porcelain tableware pattern from the 18th Century.)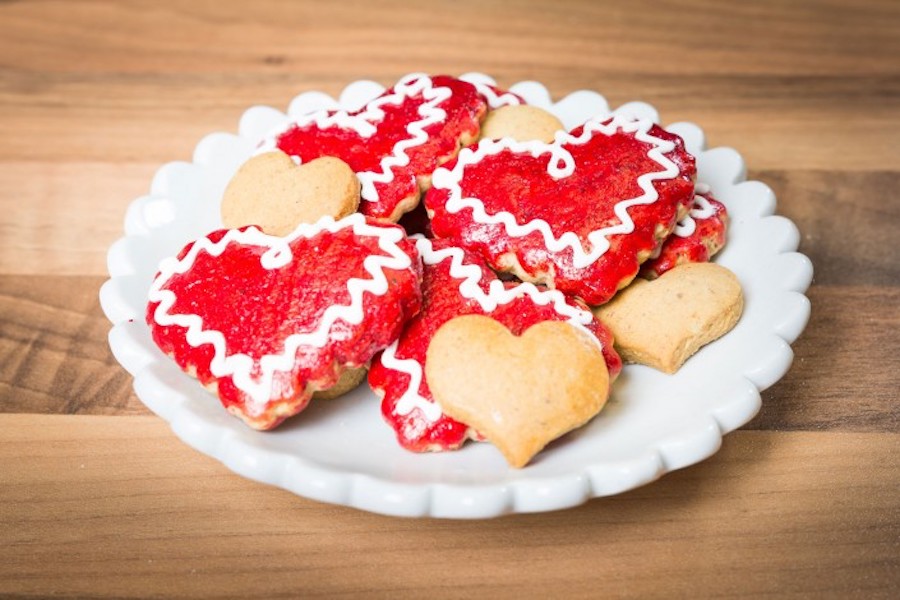 Custom order pieces can also be arranged and many tourists will have their loved ones names and events written on the various gingerbread cookies.
But the best part of all is the taste. We're not sure what kind of recipe they use, but we do know that they imbue each cookie and pastry with a whole lot of sweetness and love.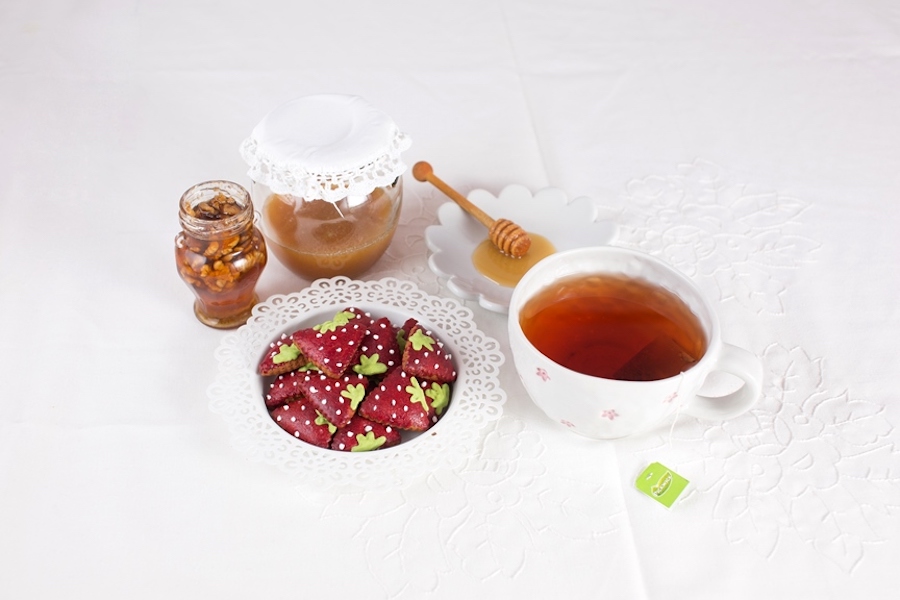 The next time you are in Prague, make sure to visit Perníčkův Sen and take home your own little version of the Gingerbread Dream!
Click here for more photos and reviews of Perníčkův Sen. Official website.
Haštalská 757/21, 110 00 Staré Město
If you have not already subscribed to get TresBohemes.com delivered to your inbox, please use the form below now so you never miss another post.
---
Remember, we rely solely on your donations to keep the project going.
Become a friend and get our lovely Czech postcard pack.